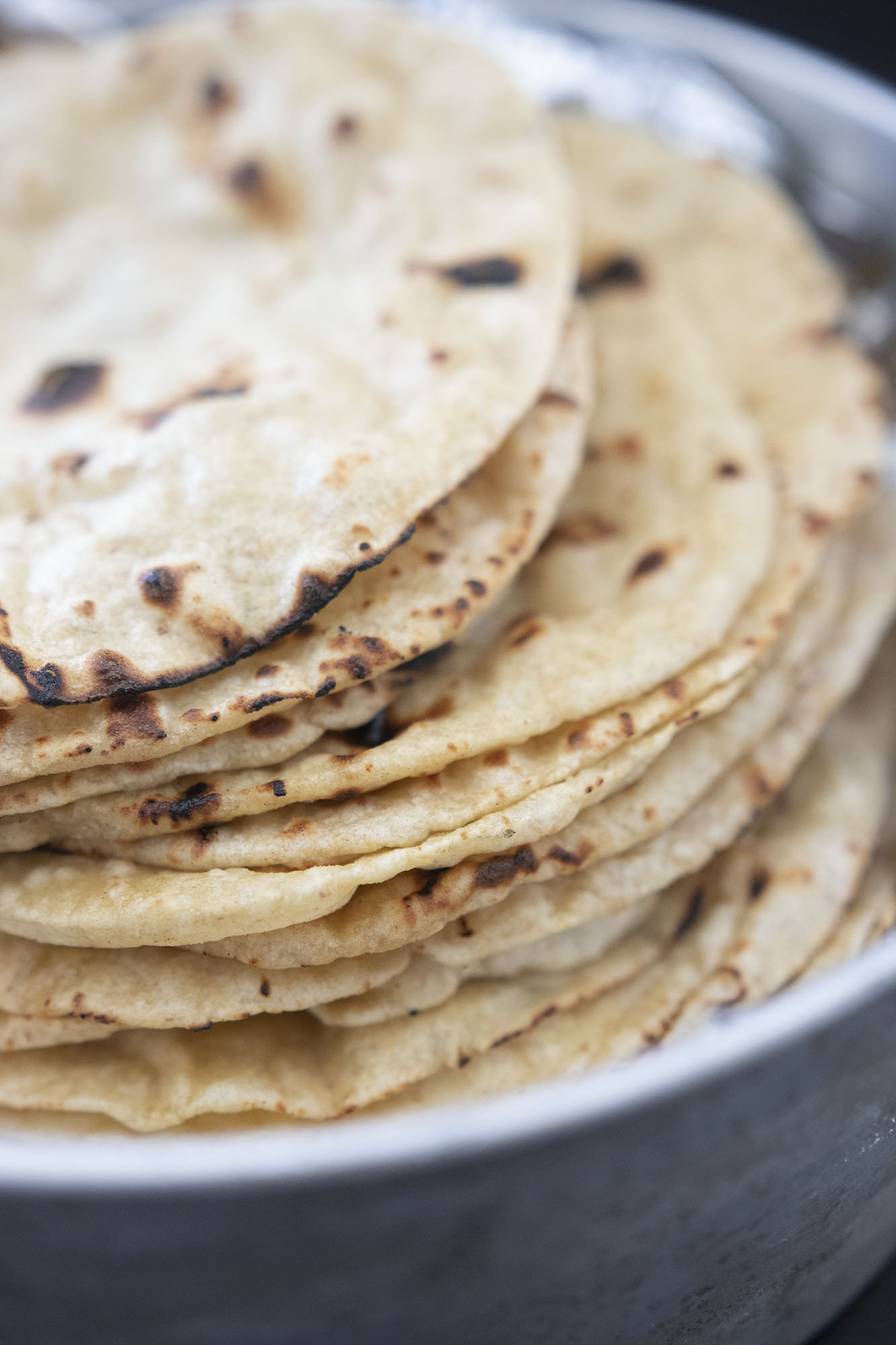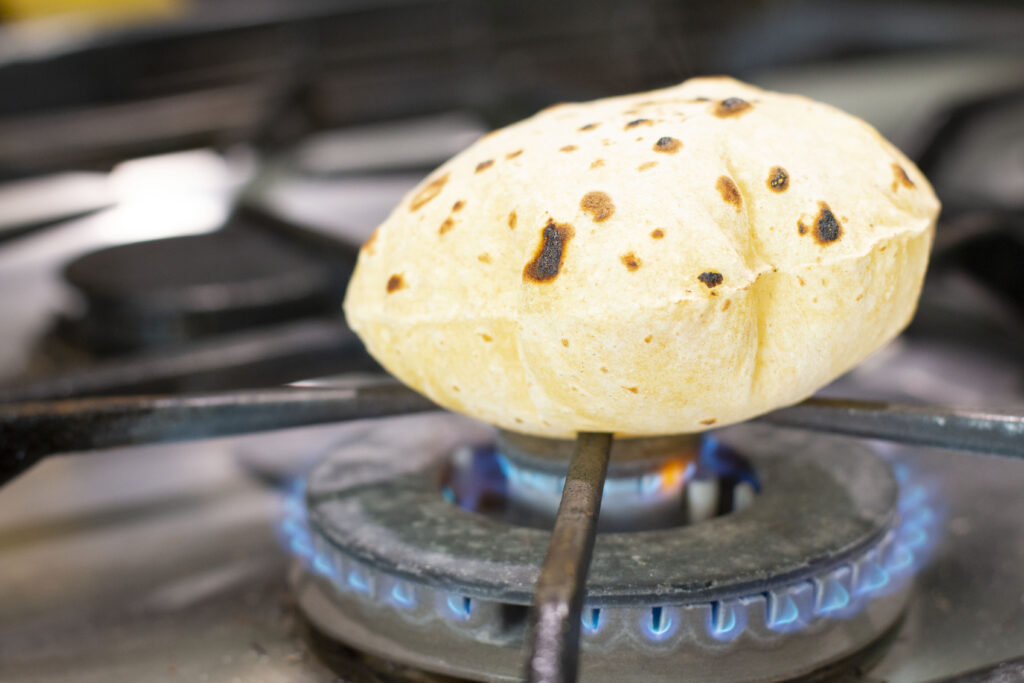 If you've never made your own rotis, it's not too late. Making these at home is easy and the roti is so light and fluffy that you most certainly cannot eat just one. I used to wrestle with dry and hard rotis that could be used as frisbees the next day but no more!!! Over the lockdown, and one giant bag of atta later, I perfected the Phulka – soft puffy Chapatis that stay soft for at least two days.
To reheat, I like to wrap these in some kitchen towel and microwave for 20 – 30 secs.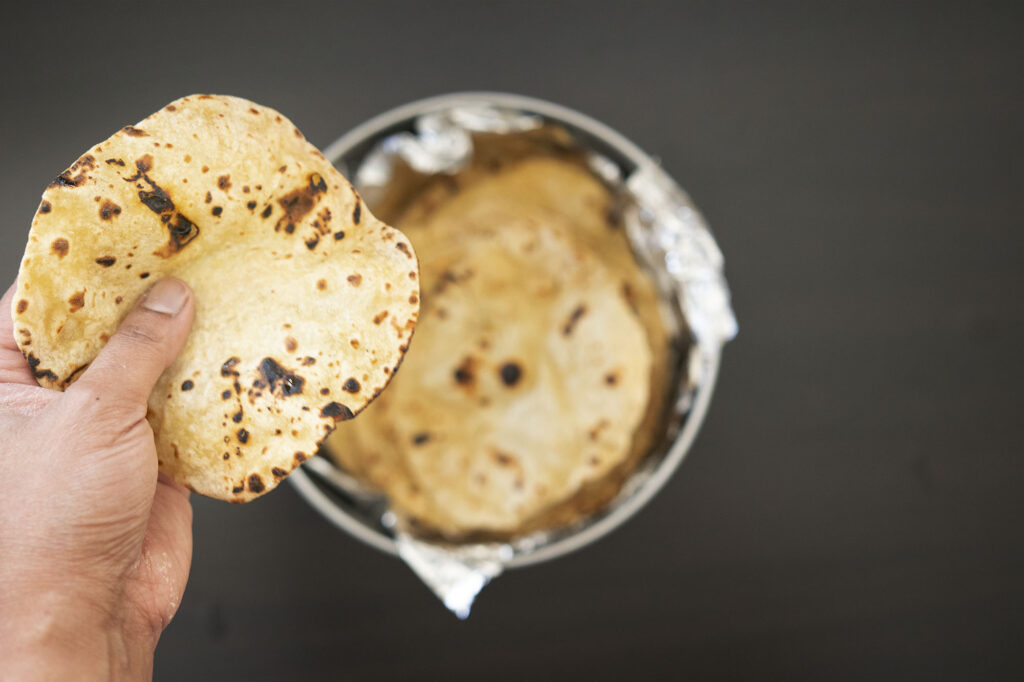 These Rotis must be made with special Roti flour or Atta. Atta is also made from Whole Wheat but is processed in a different way giving it a lighter texture. You can find Atta in any Indian store.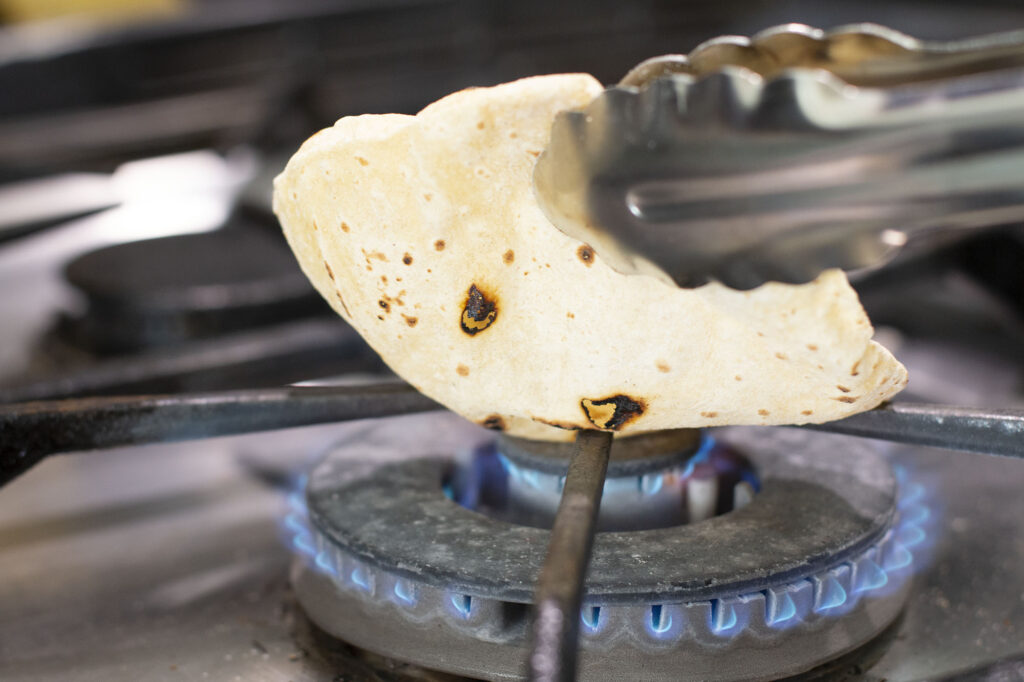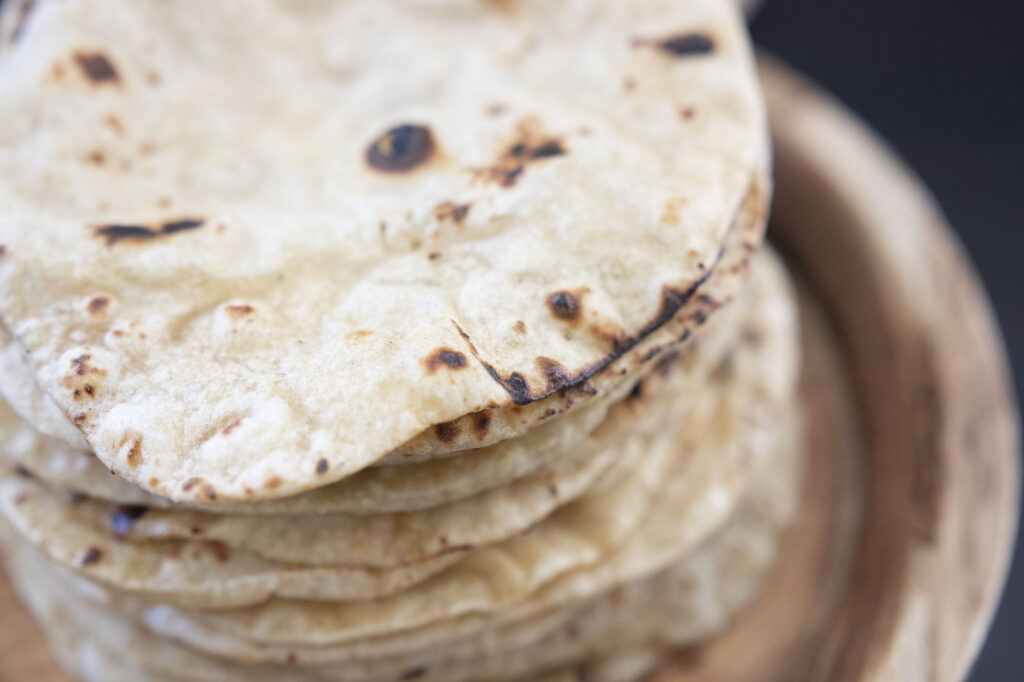 Making a good soft Roti comes down to science, the hot water added to the flour in this recipe, helps it retain the moisture and over the open flame when the water converts to steam, it causes the Roti to balloon or Phulka. This gives you a nice light Roti or Chapati.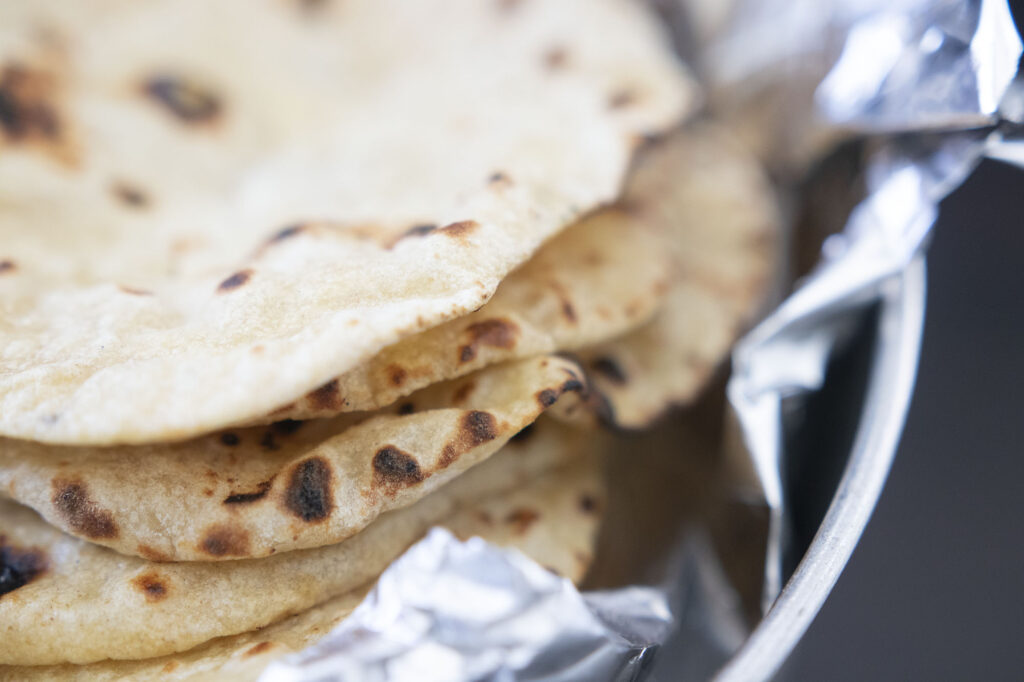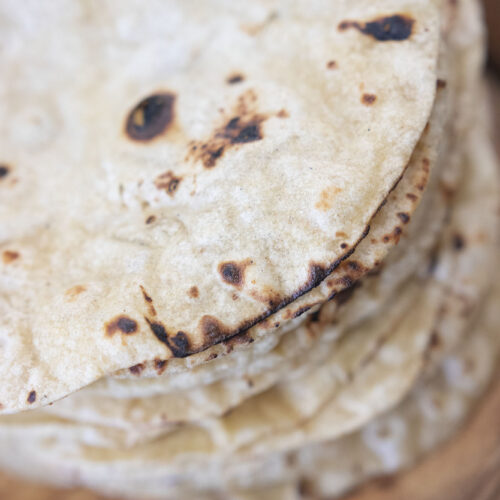 Roti, Chapati or Phulka
Ingredients
3

cups

Atta or Roti Flour

1/2

tsp

Salt

1

tsp

Oil

250

ml

– 1 cup boiling hot Water

All Purpose Flour for kneading

Oil for greasing Rotis
Instructions
Add the salt and oil to the flour and add the hot water a little at a time incorporating gradually

When the dough cools down and is comfortable to handle, knead till smooth

Cover and allow the dough to rest for 15 mins

After it's rested, add flour as required and knead

Divide in half and form into a log and divide again into small balls about 40 gms each

Using flour to prevent sticking, flatten into discs, then roll rotating and flipping the roti

Once all are rolled out, heat a pan, tava or griddle and lightly cook the roti on one side and then flip over

Using metal tongs, place the roti over the direct flame, the steam will cause it to puff, cook this on both sides

Place in a container and brush with oil on both sides to prevent the roti from drying out