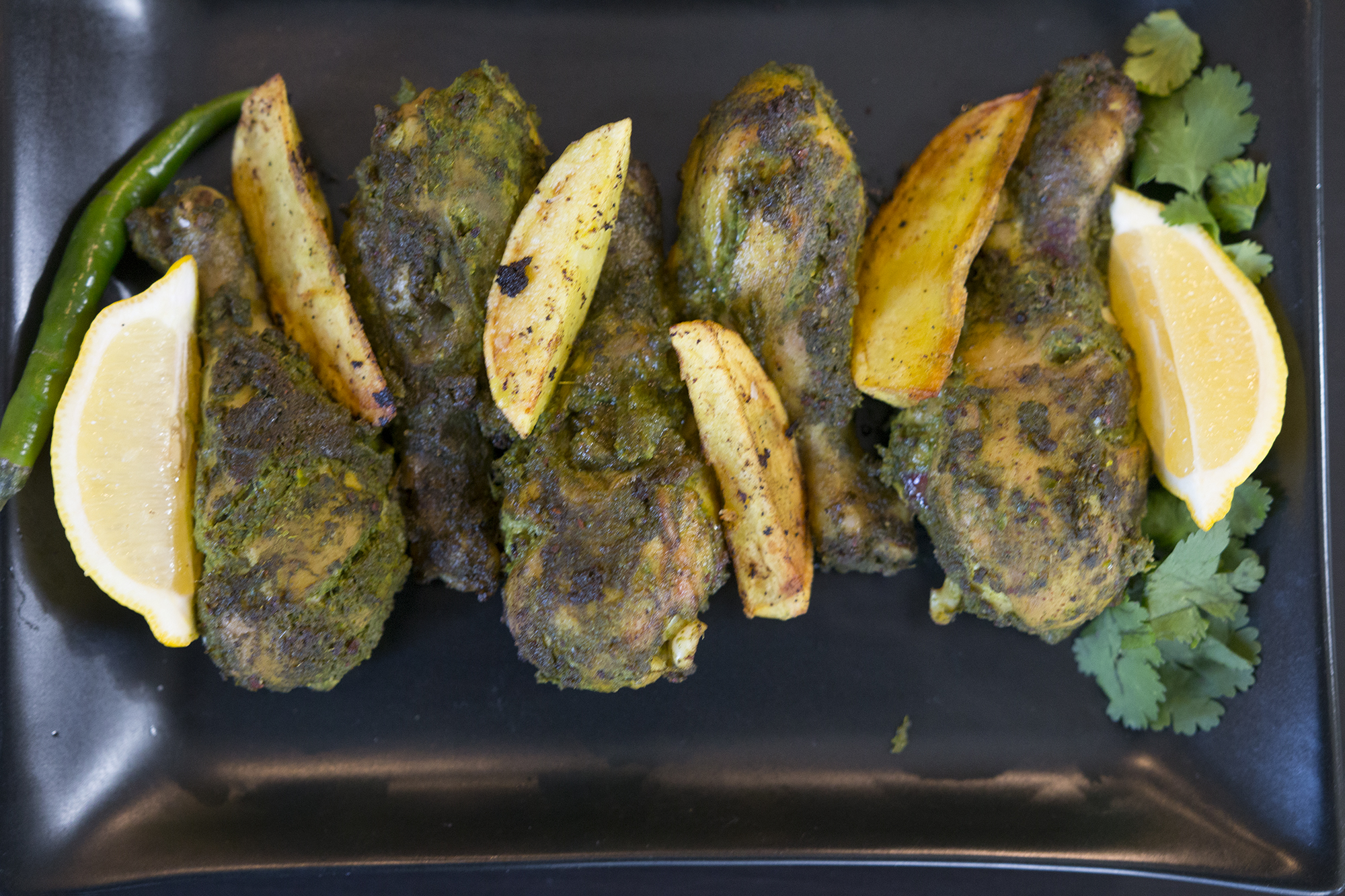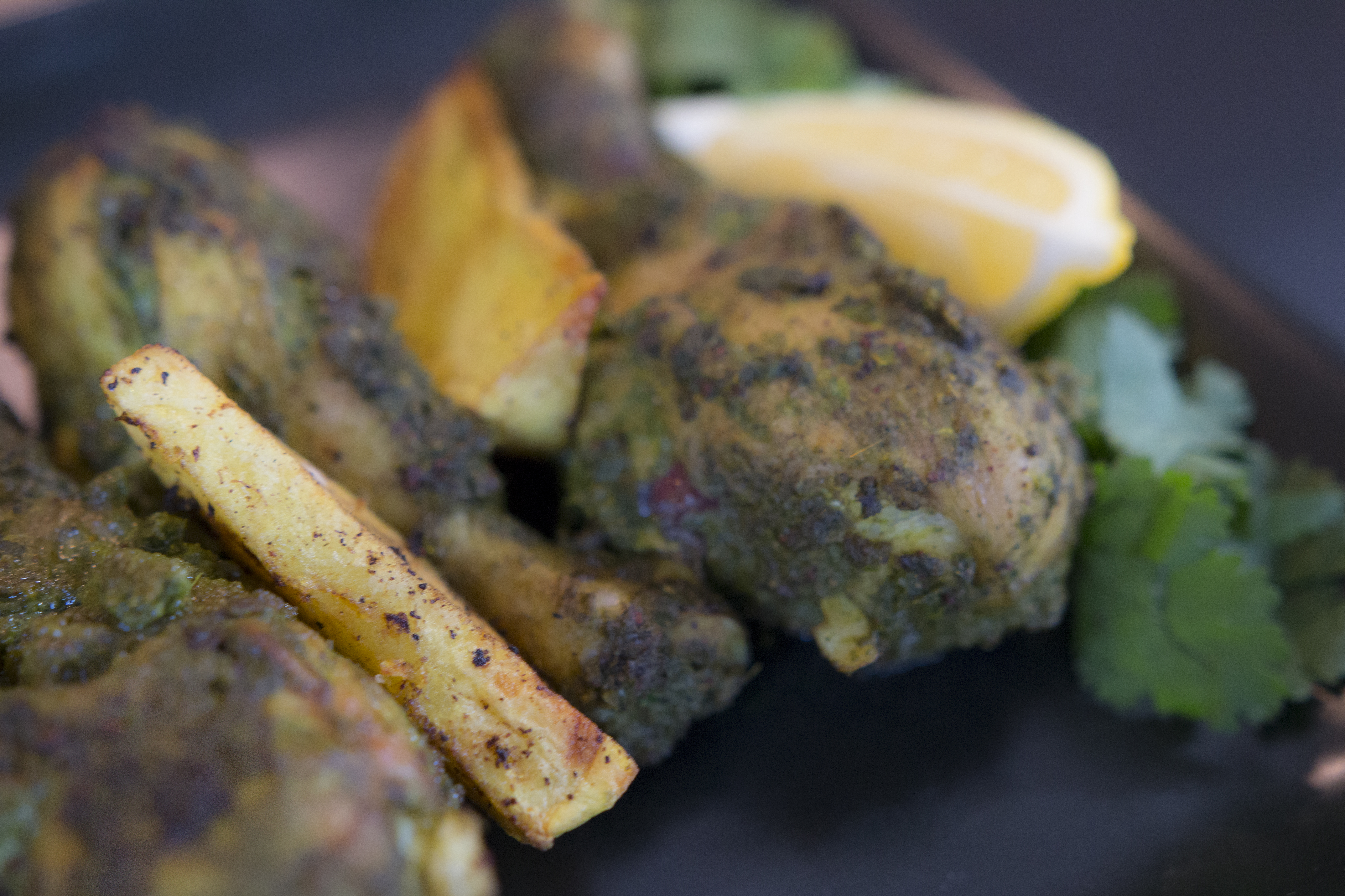 Chicken Cafreal is a culinary favourite from beautiful coastal Goa. This popular chicken recipe is made by blending ingredients together like green chillies, coriander, ginger and garlic together with vinegar and tamarind marinating it overnight before it's shallow fried. Cafreals unique blend of spices and herbs makes it unique to other Indian green spice blend preparations like Hara kebabs that use a green masala base too.
Chicken is slathered in a luscious green paste made by grinding herbs, chillies and spices together with coconut vinegar and tamarind paste, before cooking. In this special collaboration, Karen Ahmed gets a surprise call from Aunty Maggie who accuses her of captivating her husband Silu.
My Nana used to often make this dish but I took it for granted. I now appreciate the blend of spices, vinegar and tamarind together with coriander and chillies that make this a very unique recipe.
Ingredients
1 tsp Cumin
1 tsp black Peppercorns
1 tsp Cloves
1 inch stick of Cinnamon
2 tsps of Khus Khus(White Poppy Seeds)
1 tsp Haldi or Turmeric
1/4 cup Coconut Vinegar
8 cloves of Garlic
1 inch stick of Ginger
4 large green Chillies
1 large bunch Coriander(stems and leaves) about 4 cups
1 inch piece of Tamarind soaked in 1/4 cup water
10 – 15 skinned Chicken drumsticks
Instructions
Roast the whole spices – Cumin seeds, Peppercorns, Cloves, Cinnamon and Khus Khus together in a dry pan and leave aside to cool
Grind to a powder once cooled
In a food processor add the Vinegar and roughly chop the chillies, garlic and ginger and blend
Add 1/2 the coriander, the spices a tsp of Turmeric and some water to help it blend
Add the second half of the coriander, 1- 2 tsps of salt and the soaked Tamarind(be sure to remove any seeds)
Skin and clean your chicken and make gashes in the meat
Pour the mixture over the Chicken and leave to marinate for a few hours and preferably overnight
Shallow fry on all sides and bake in the oven for 30 mins
https://kravingsfoodadventures.com/chicken-cafreal/