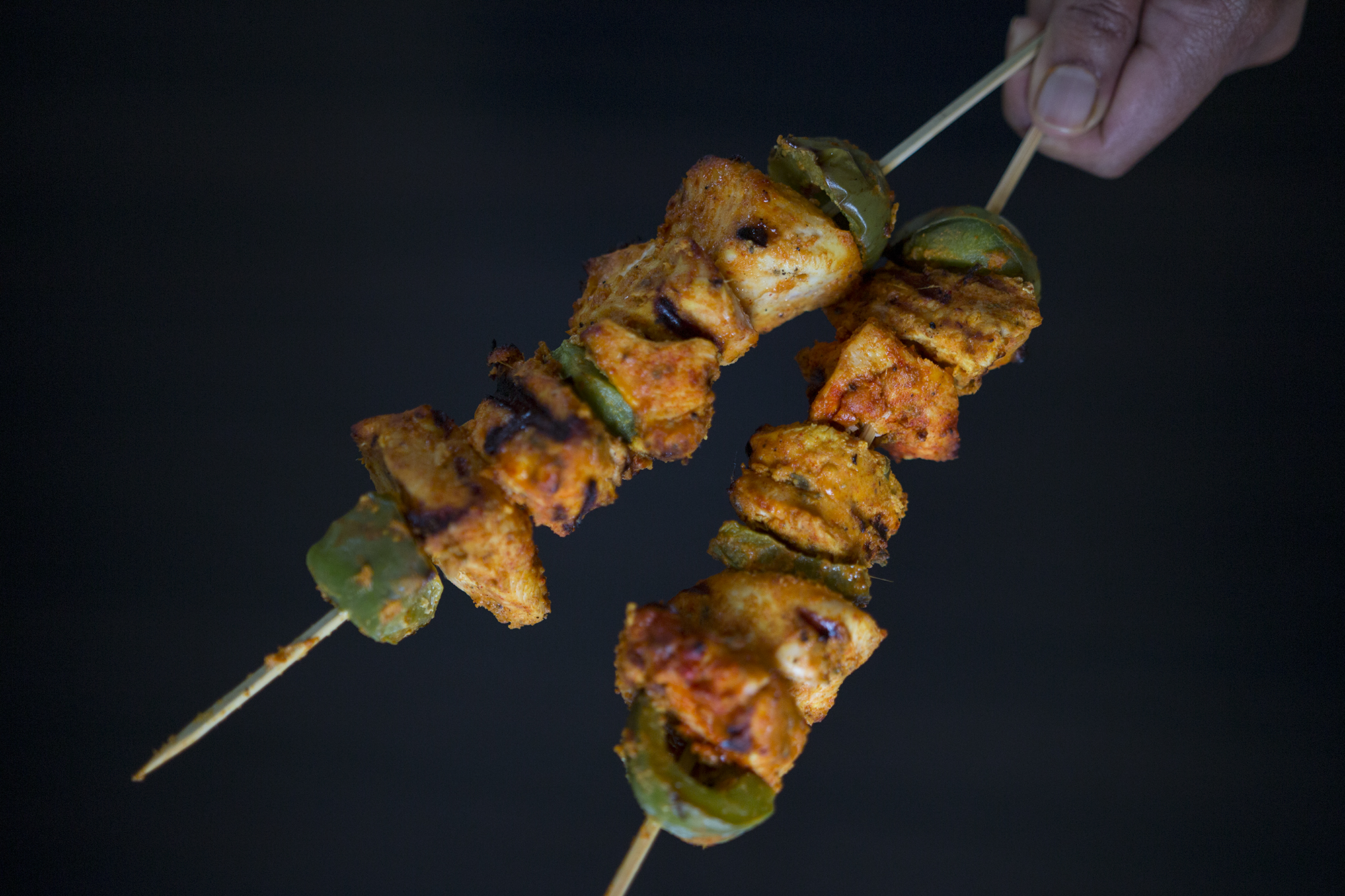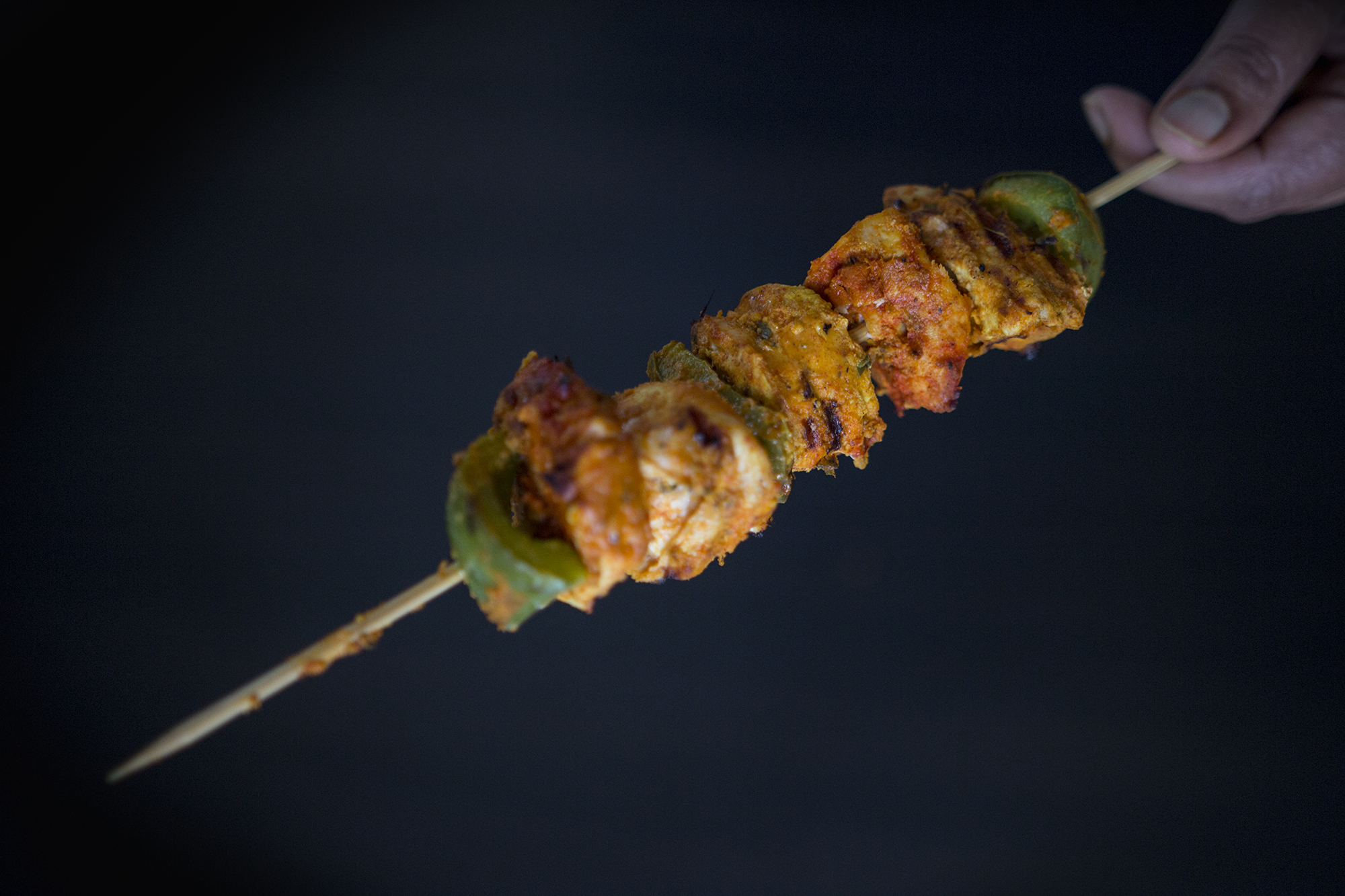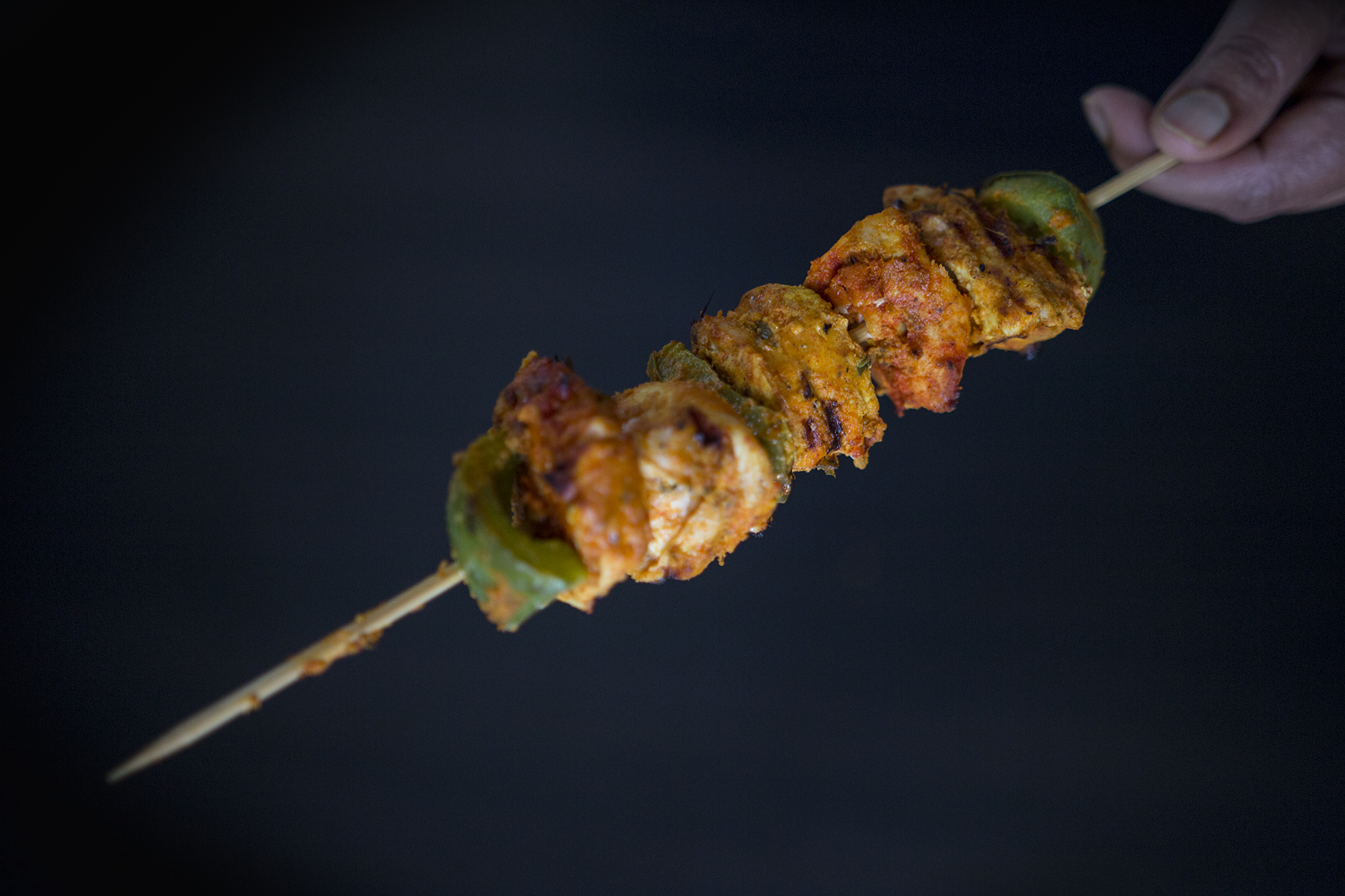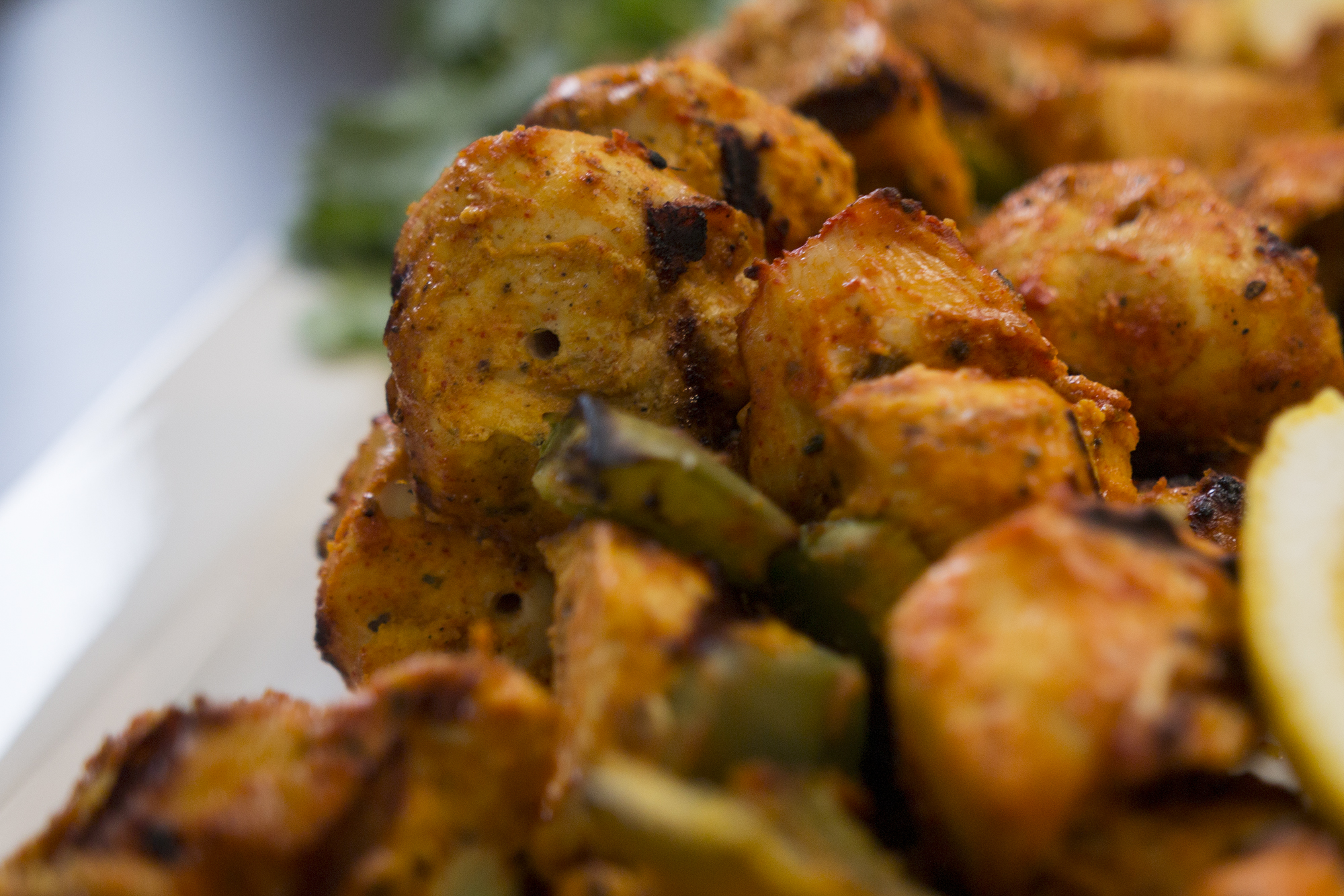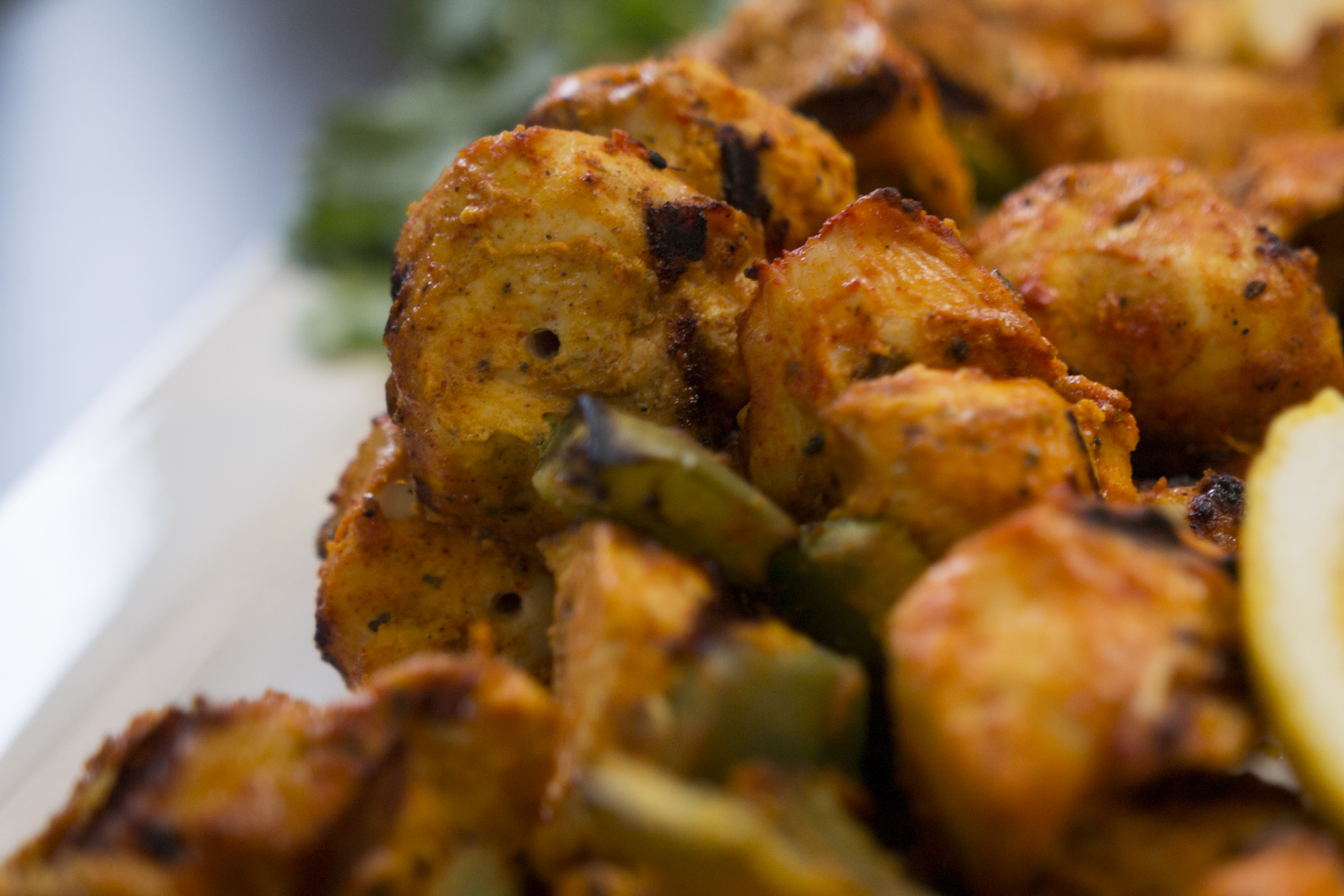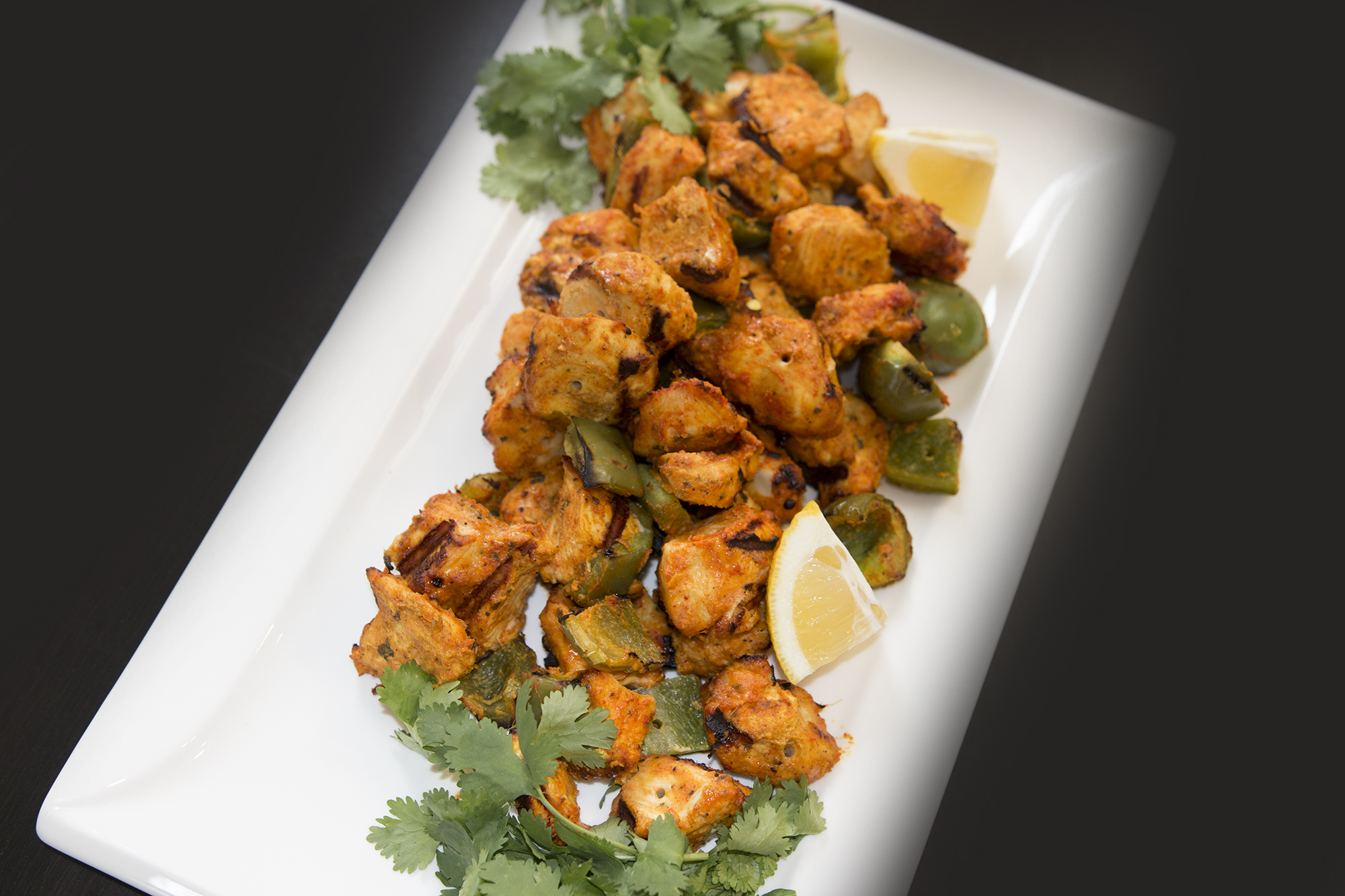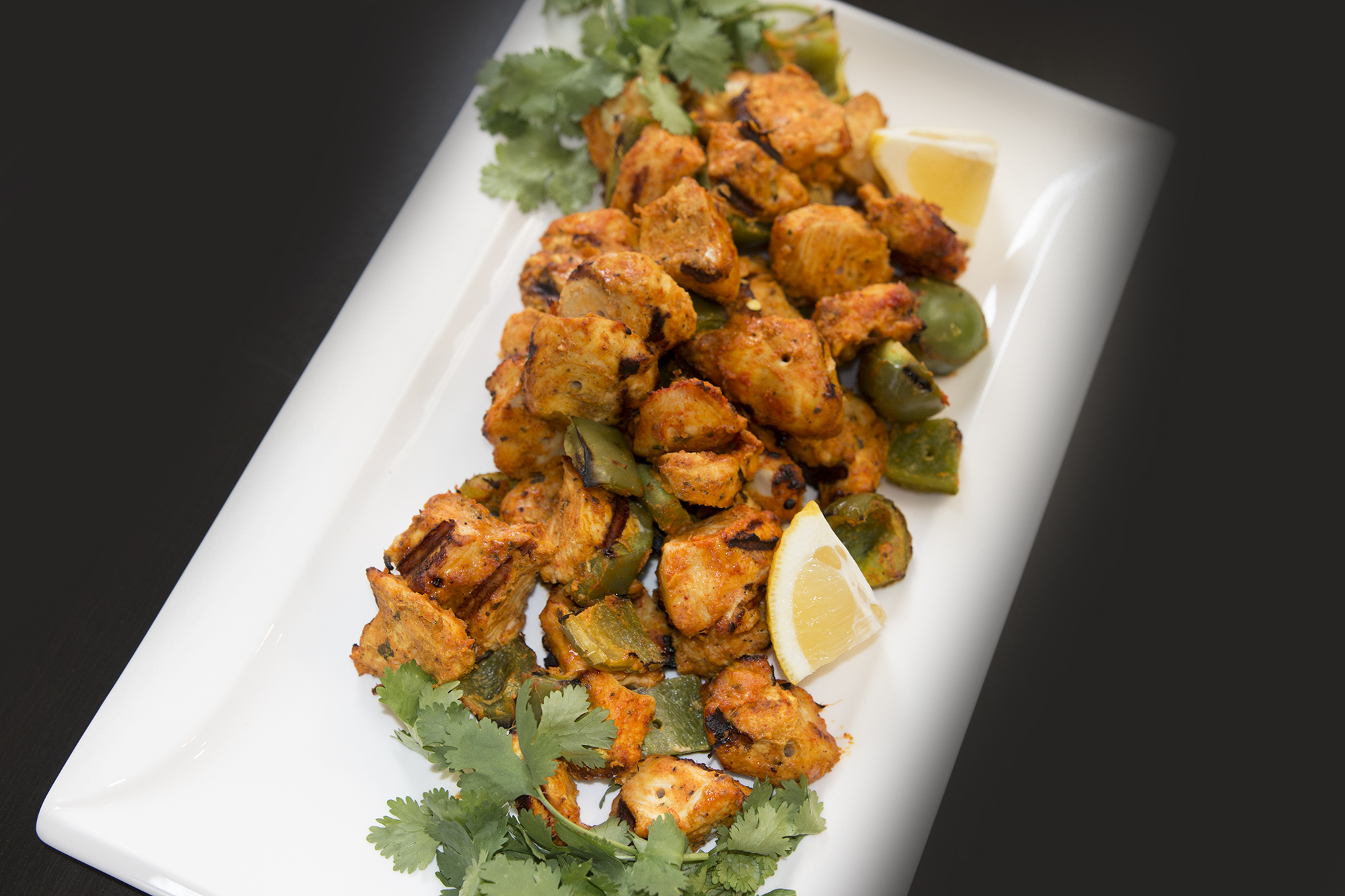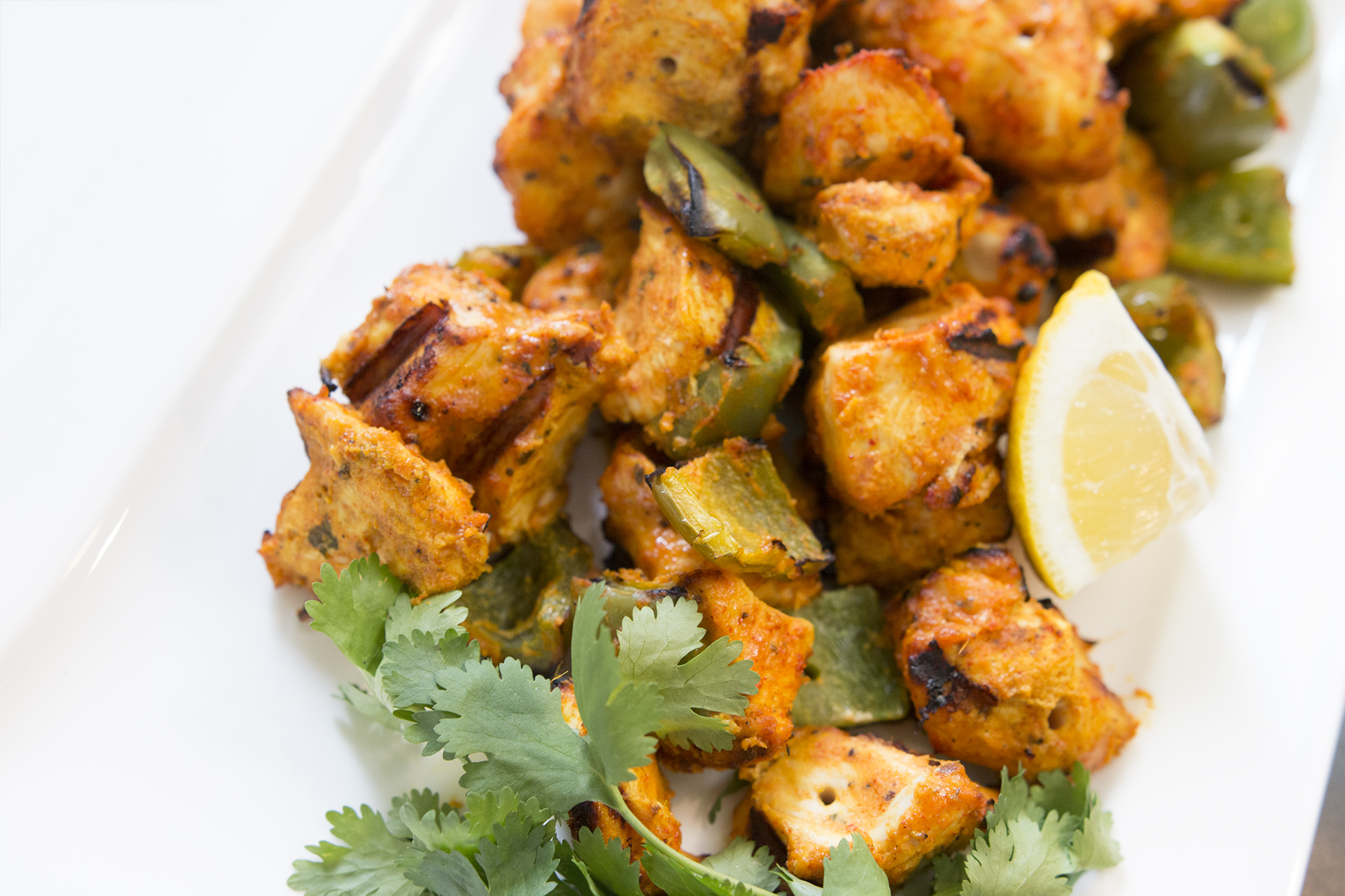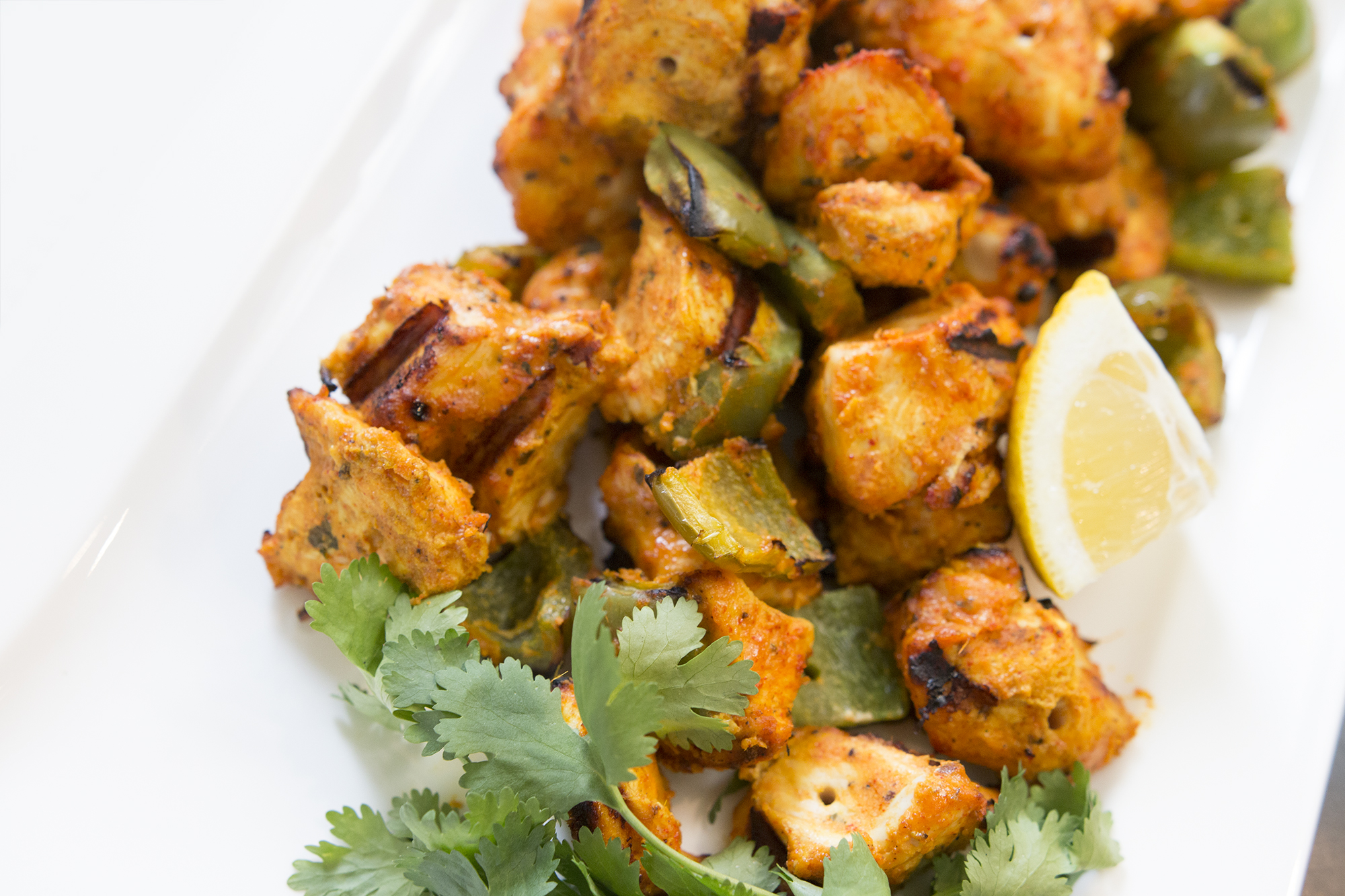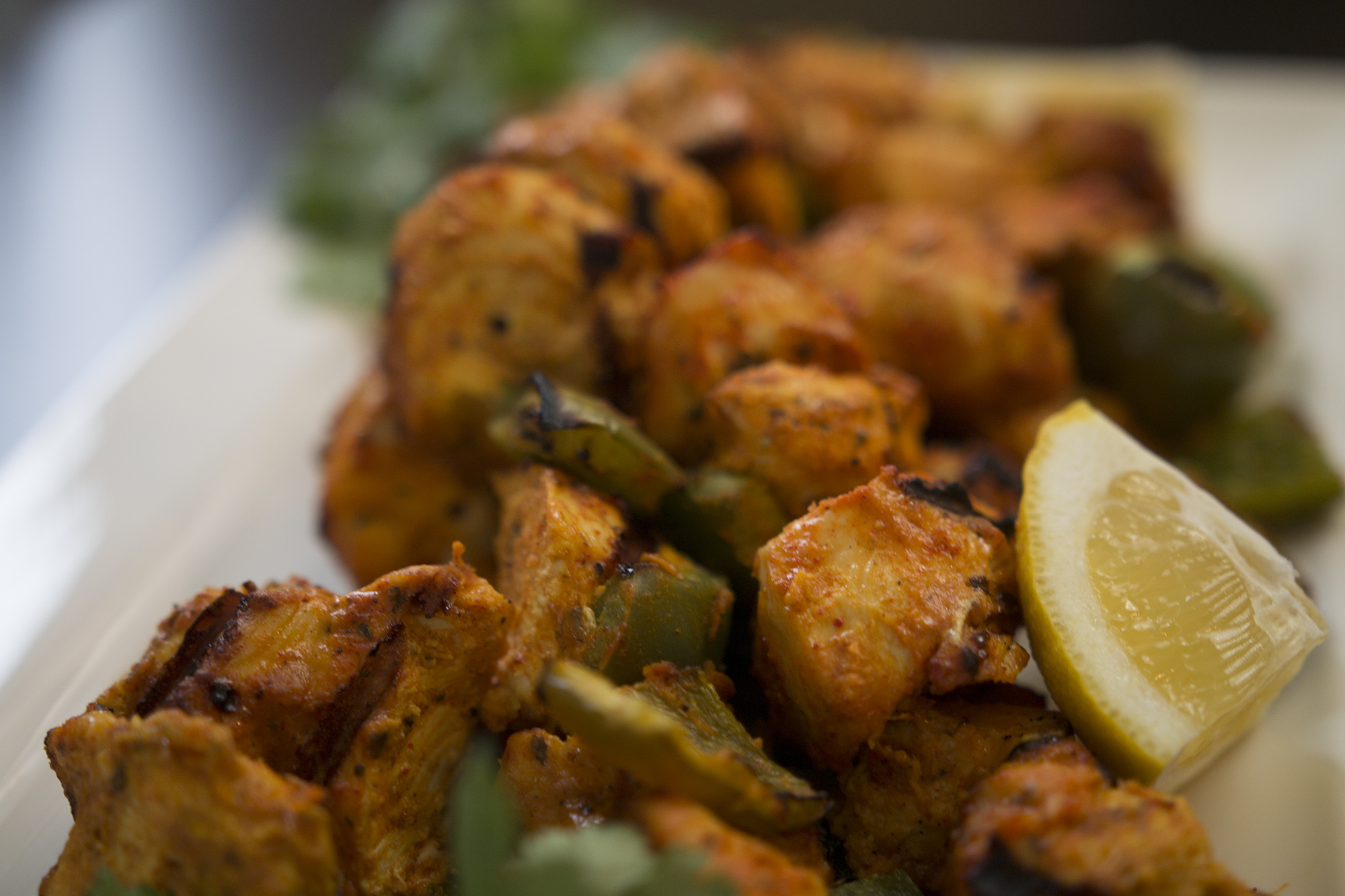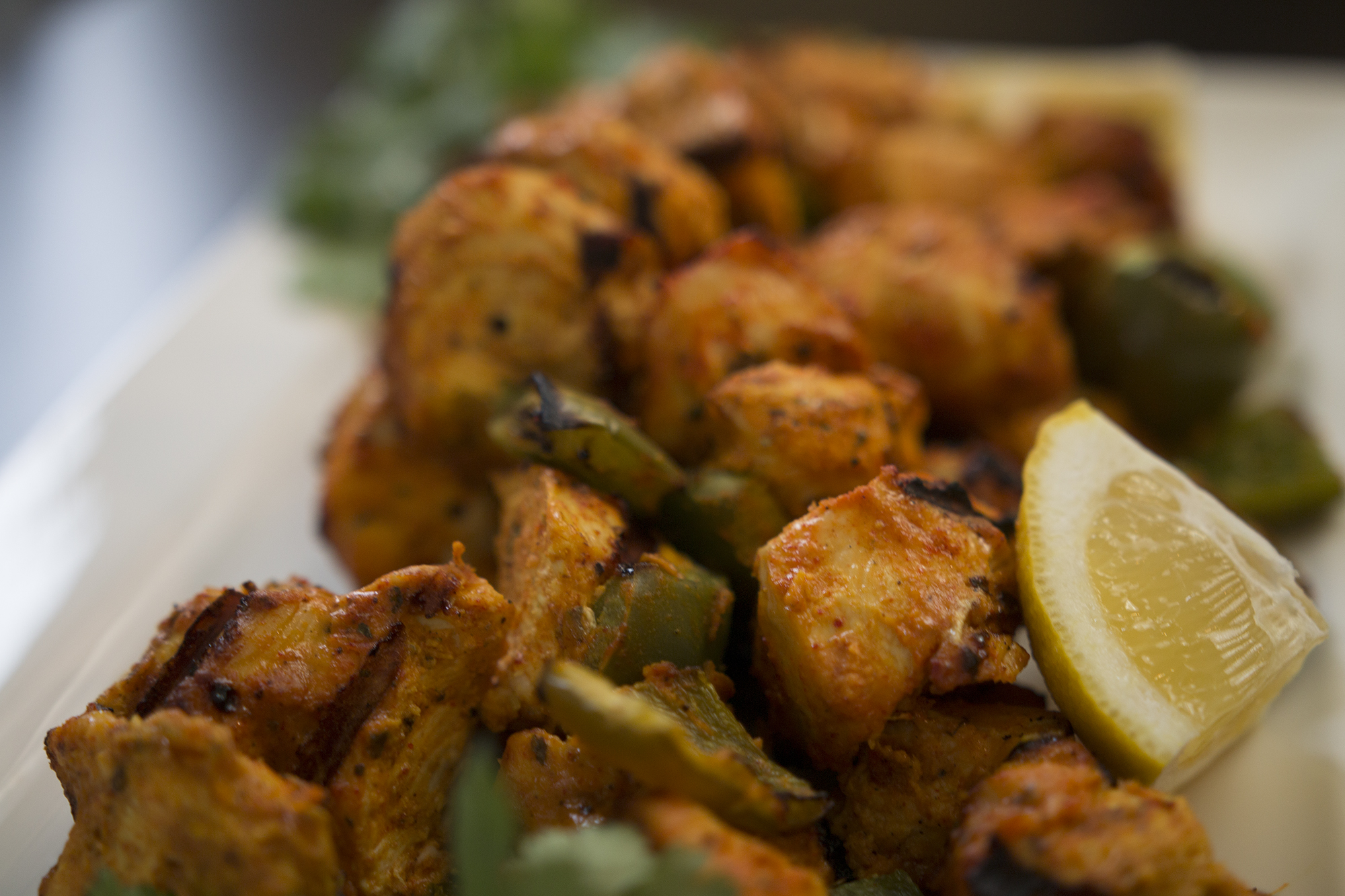 When it comes to popular Indian kebabs, Chicken Tikka is right up there. Typically these kebabs are boneless and cooked in a clay oven or a tandoor. The marinade and method of cooking is very similar to Tandoori Chicken that is usually served bone in. I'd like to believe that this original recipe comes from India but it could have also originated from it's surrounding countries. The popular Chicken Tikka Masala, a gravy version of this dish was invented by a Pakistani Chef in Glasgow. Although Chicken Tikka is usually prepared boneless, they are also made with bone in chicken similar to Tandoori Chicken. It's distinct taste comes from the use of mustard oil in the marinade paired with the smokiness of the Tandoor. Since most people don't have Tandoors in their homes, I will be cooking this on my BBQ. You can also prepare this in the oven if you don't have access to a bbq.
I'm using 1 lb chunks of boneless Chicken in this recipe and will marinate this meat twice. The first marinade consists of 1 tbsp each Ginger and Garlic paste, followed by juice of 1/2 Lemon, salt to taste and 1/2 tsp of Chilli powder. I like to leave this overnight in the fridge or at least for 30 mins.
Next heat some oil and add 2 tbsps of Gram flour. We call this Besan or Chana ka atta. Mix this in with the oil and leave it to cool. To the Chicken I'm now going to add the second marinade. Yogurt, 1/2 tsp each Chilli, Haldi, Garam Masala, Kasuri methi. Add the gram flour paste and mustard oil. Add a little more black salt. I also wanted to mention that I used Kashmiri Chilli powder in this recipe – Kashmiri Chillies are famous for their colour and are not too spicy. Notice the difference between Kashmiri Chilli powder and standard Chilli powder. If you're using just regular Chilli powder use a little less as it's much much spicier!
Add the gram flour and 2 tbsps of Mustard oil
I like to marinate this as long as possible to ensure the best flavour anywhere from 1 hr to overnight. Chicken Tikka Masala s often made with bbq's onions and green peppers so I like to add this to my Chicken Tikka as well.
A note about wooden skewers. I usually do soak them in water to prevent them from burning, but I find that they burn anyway! All it does is extend the time that it takes to finally burn. If I'm going to pull the chicken off the skewers anyway before I serve it, I don't even bother to soak it, but if I'm going to present them on skewers, I will just cover them with foil. You could also, just slide in a new skewer once cooked, and pop out the old one OR just use metal skewers.
[youtube-subscriber nickname=kravingsblog]
Ingredients
2-3 tbsps regular oil
2 tbsps Gram flour
3 tbsps cup beaten yogurt
1 tsps Chilli powder
1/2 tsp Garam Masala
1 tsp Kasuri Methi
1/2 tsp Turmeric
2 tbsps Mustard Oil
Salt to taste
1/4 tsp Black salt
Green Pepper
Onion quarters
https://kravingsfoodadventures.com/chicken-tikka/
Save
Save
Save
Save