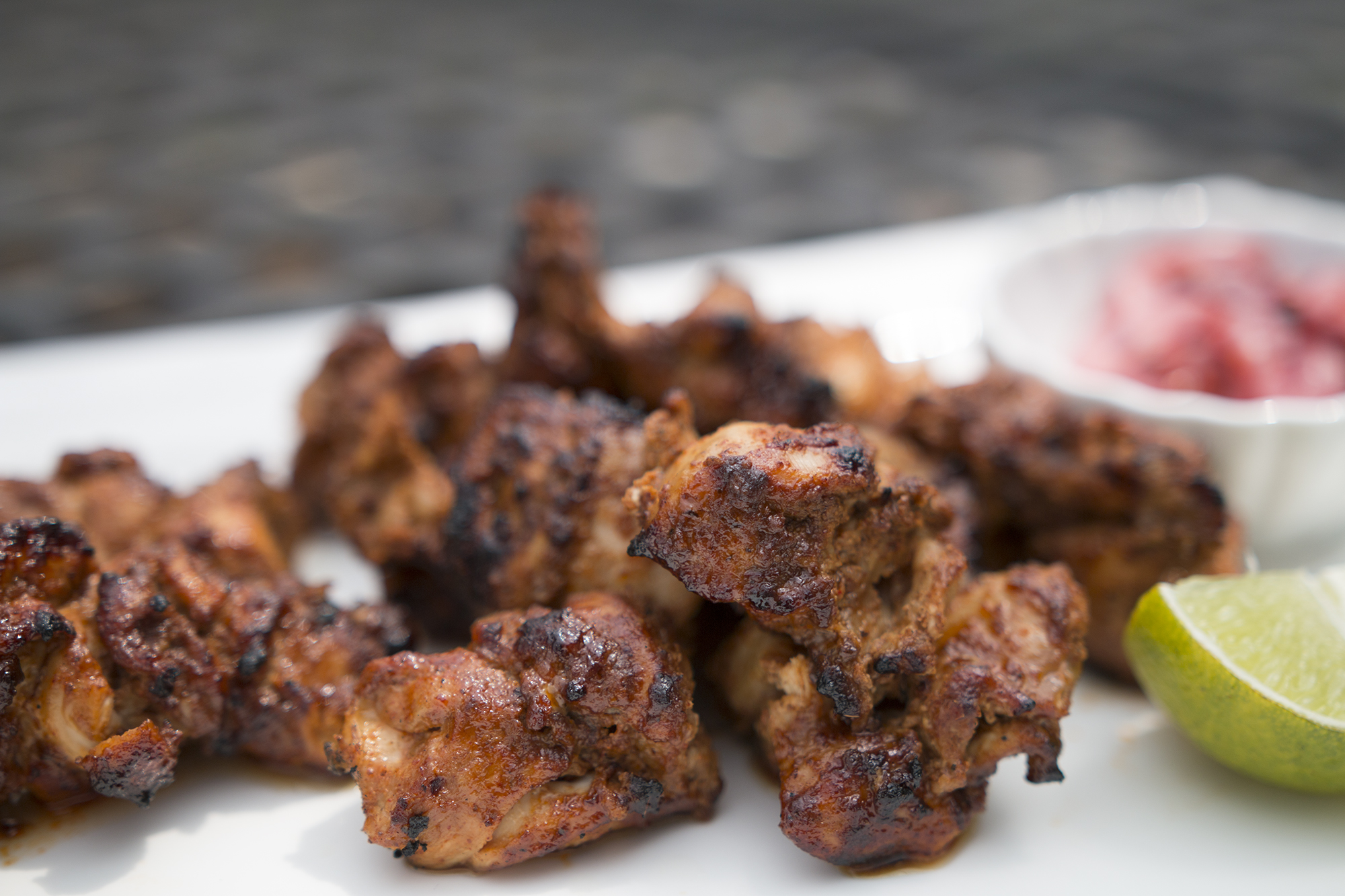 View my step-by-step video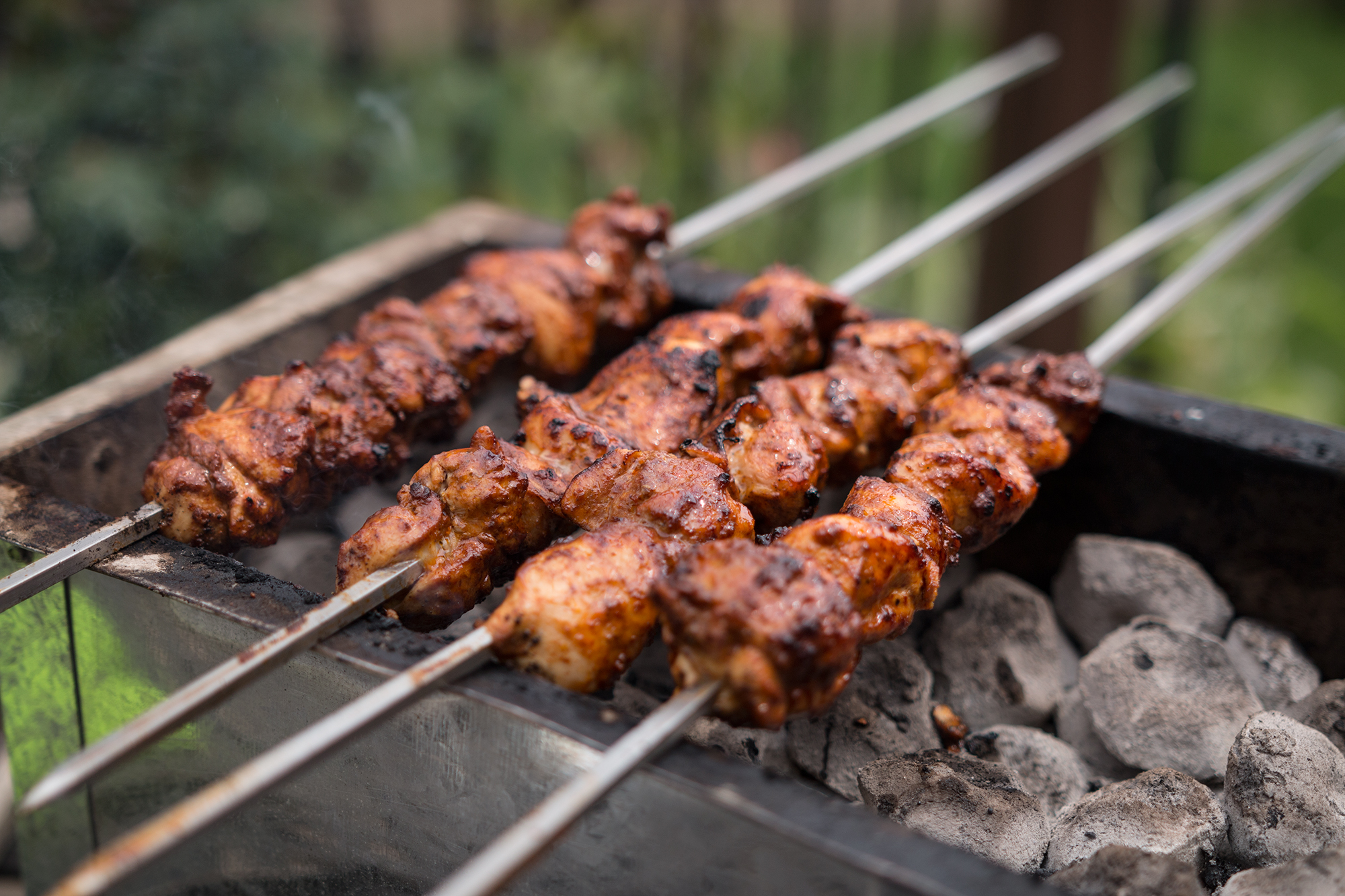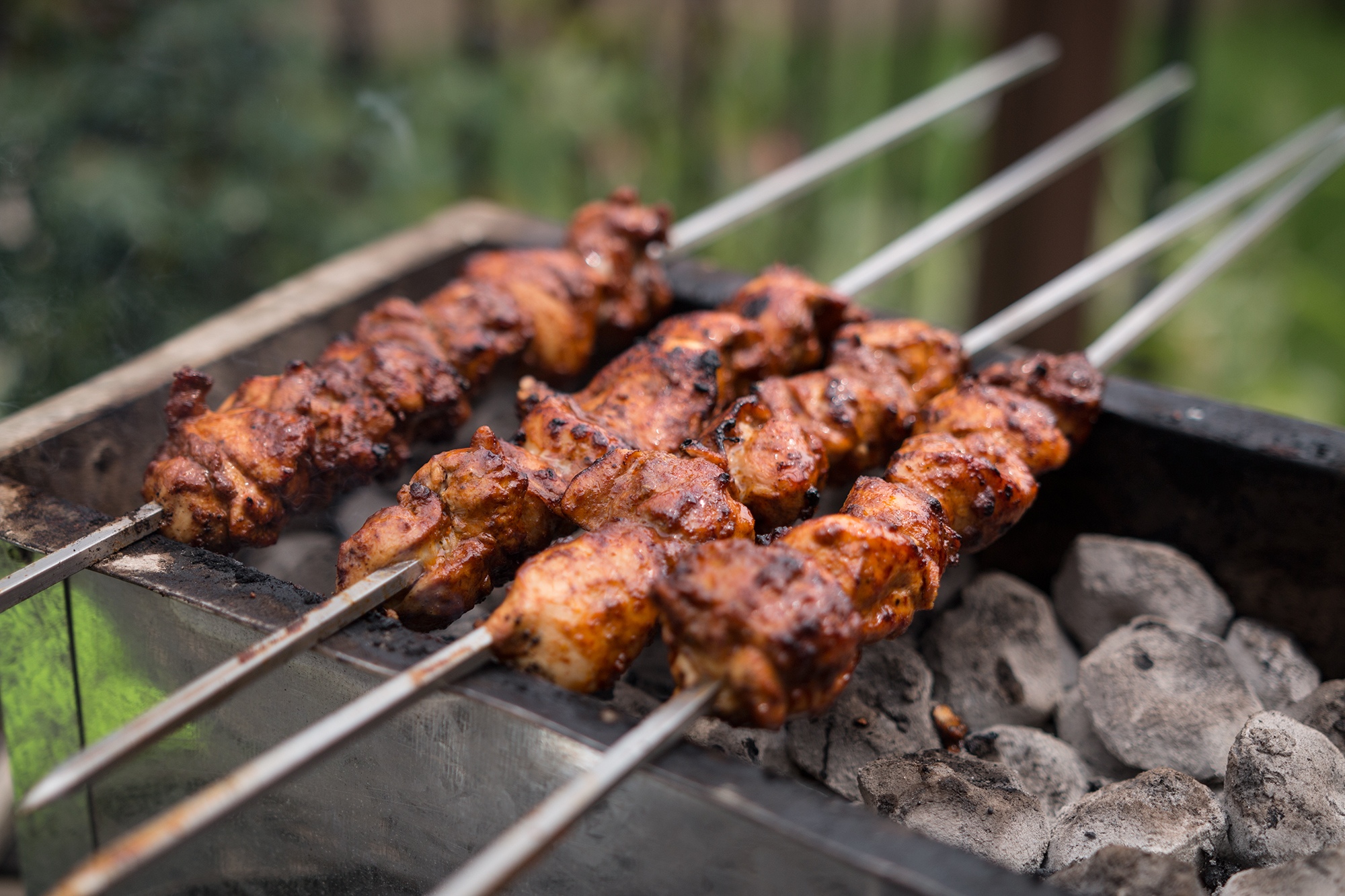 My friend, Ravish Kohly shows you how to make a mouthwatering marinade with Chipotle and other spices and tips and tricks for the perfect BBQ. These are so succulent, it's definitely worth a try! In this recipe he makes a Chipotle paste out of the famous Mexican chillies and uses this in his spicy marinade. Tender chunks of Chicken are marinated and then cooked on the BBQ.
[youtube-subscriber channelname=kravingsblog]
Ingredients
1 lb boneless chicken thigh
1 tbsp Worcestershire sauce
4 tsps ground chipotle powder
4 tsps ginger garlic paste
4 tsps tomato paste
2 tsps garlic powder
1 tsp turmeric powder
1 tsp garam masala
2 tsps onion powder
Salt
Oil
Instructions
First marinade - add some salt, oil and Worcestershire sauce to the chicken.
In a food processor add the chipotle powder, ginger and garlic paste, tomato paste, garlic powder, turmeric and garam masala and grind to a thick paste in a little oil.
Add the paste to the chicken and add 2 tsps of onion powder and work the protein to make it tender.
This can be left to marinate in the fridge for 2-3 days by adding some vinegar to the meat if required.
Best over hot charcoal, skewer the meat and cook for 10 - 15 mins on metal skewers turning to prevent burning.
Simply snip of any burned bits with a kitchen scissors.
https://kravingsfoodadventures.com/chipotle-kebabs/