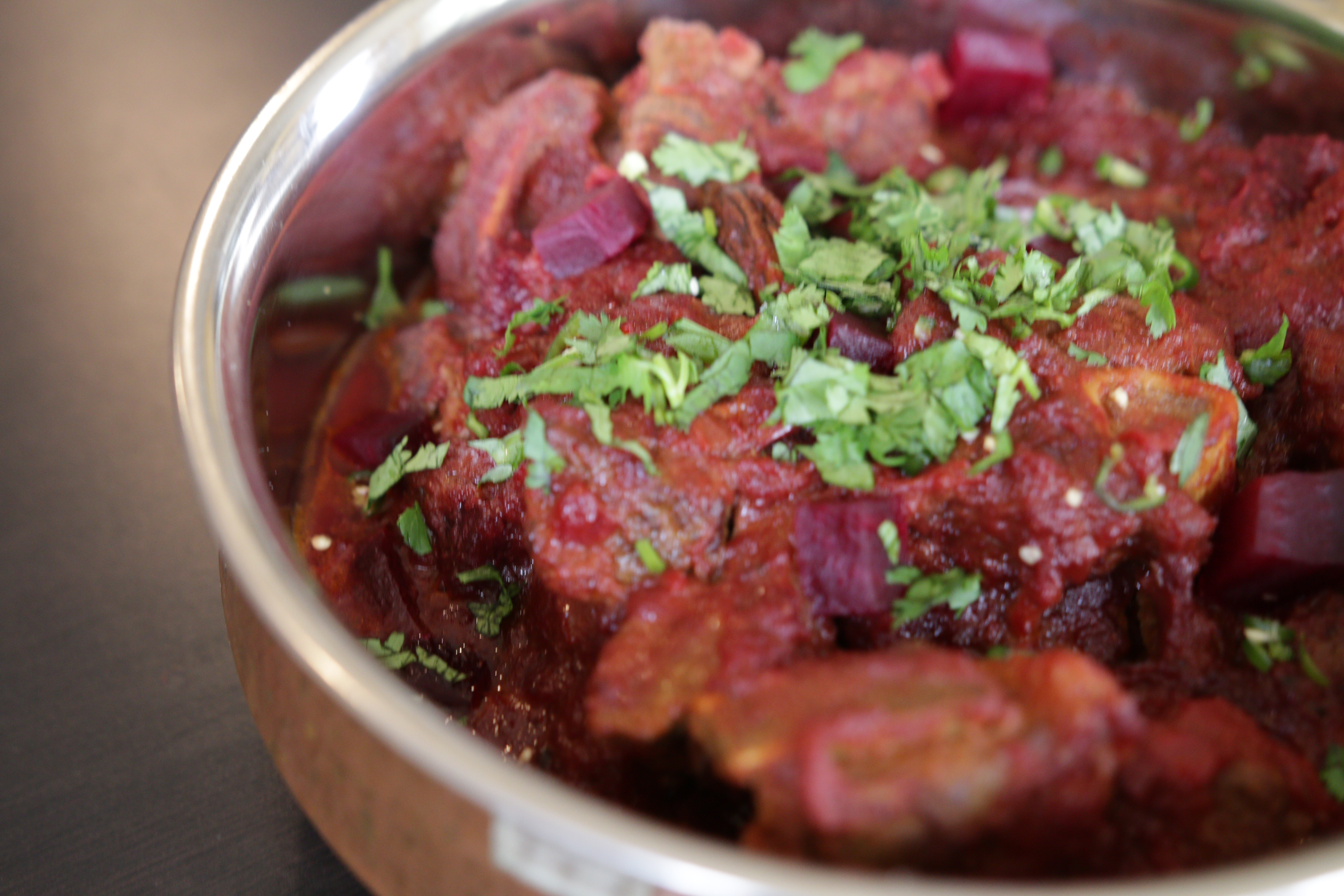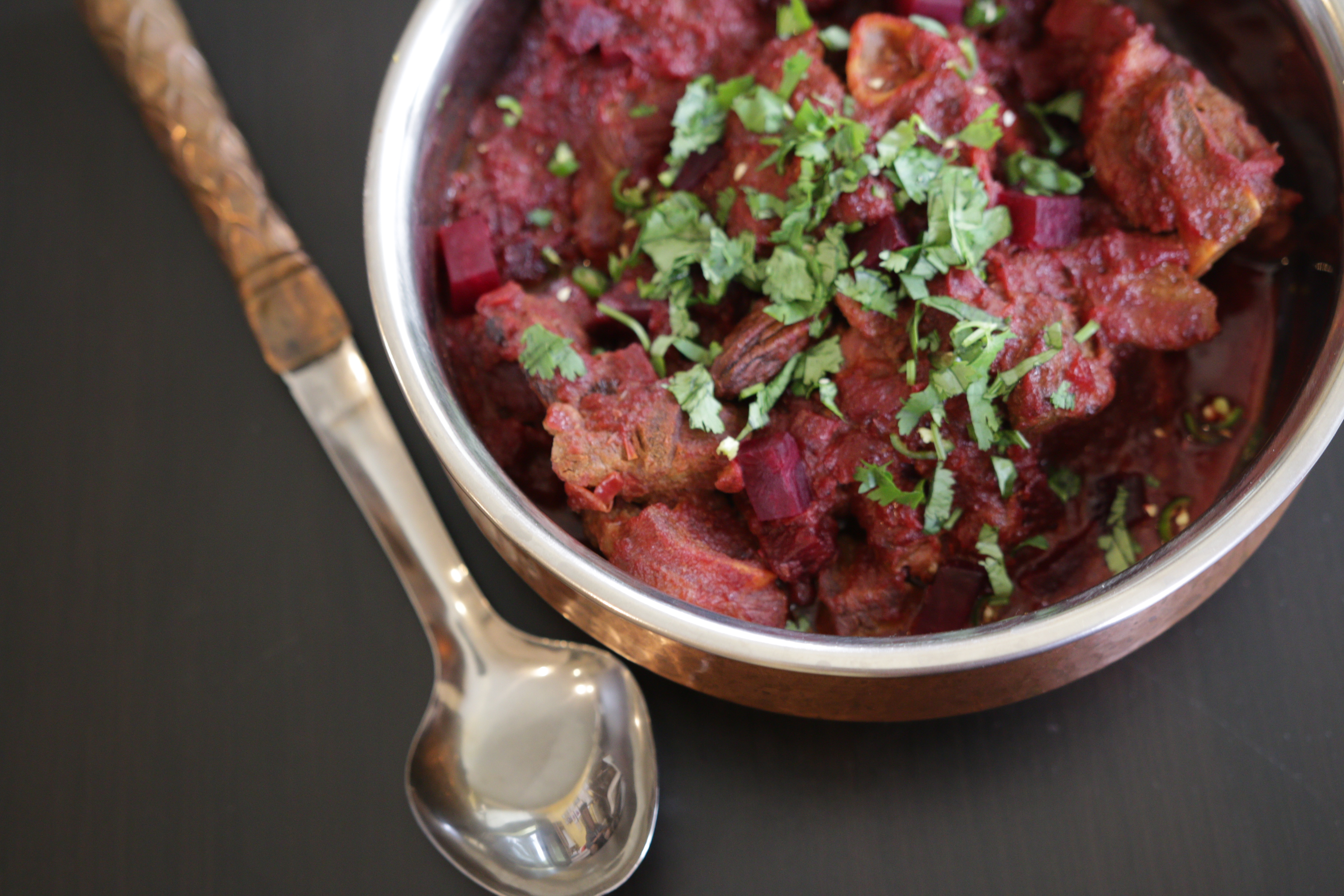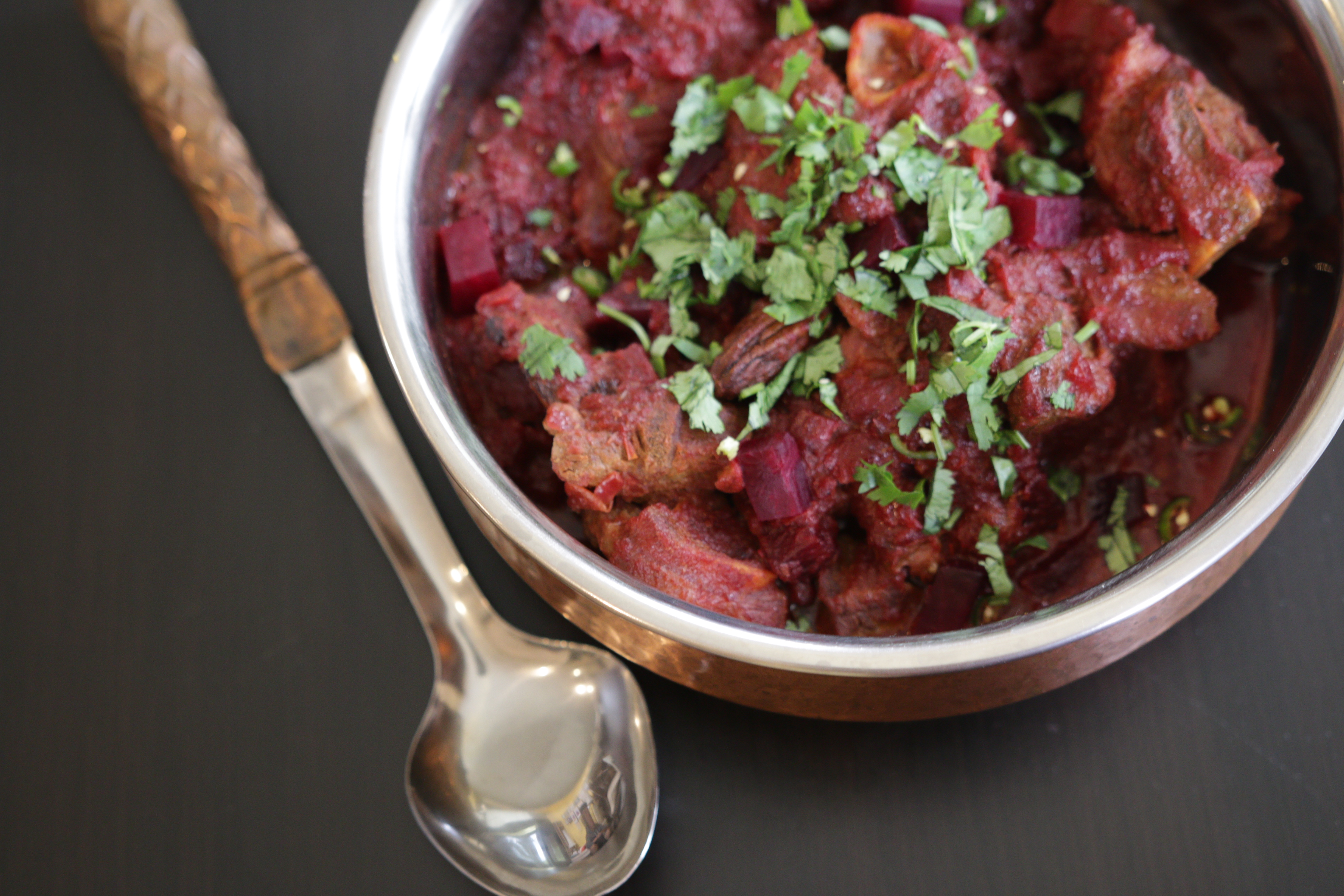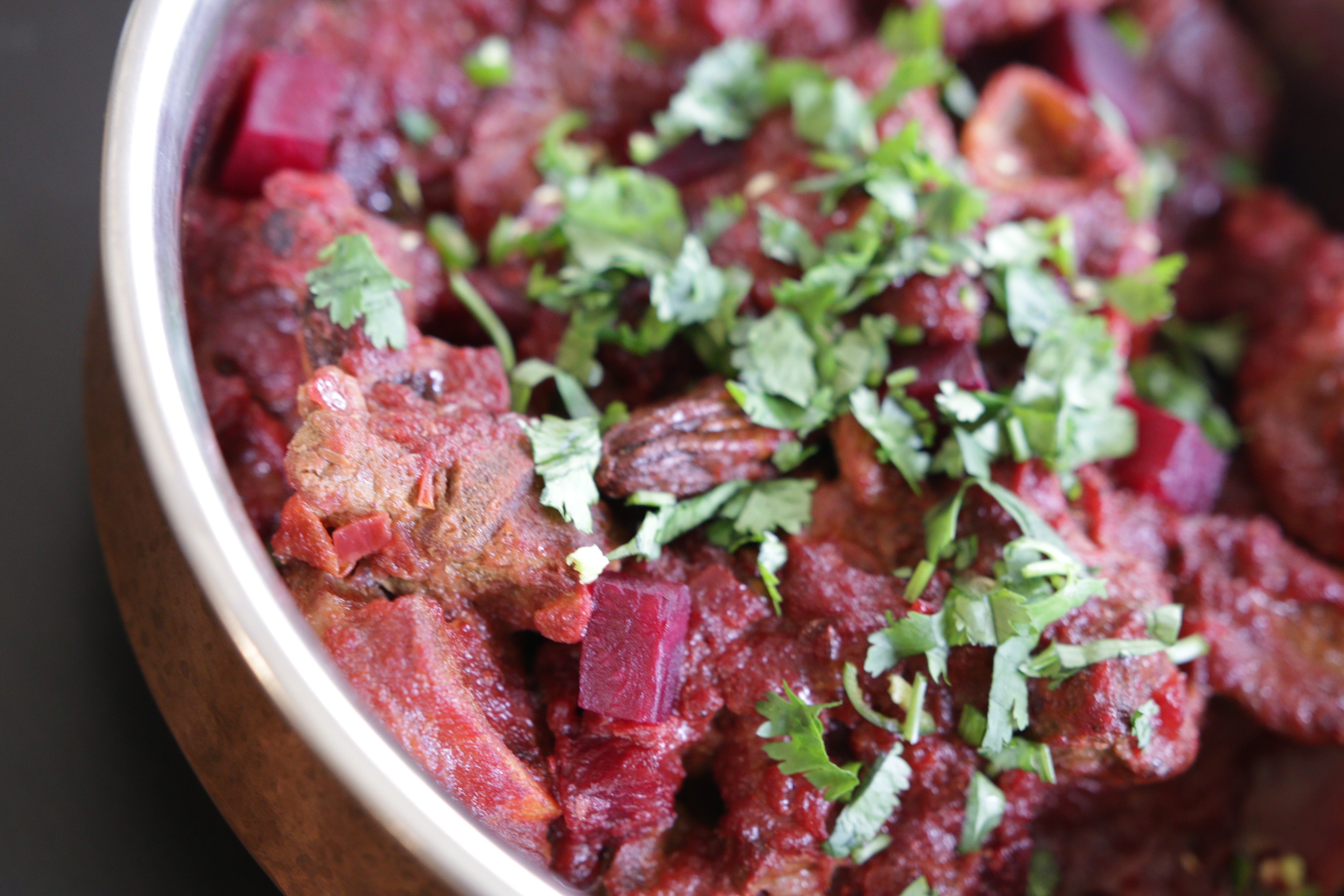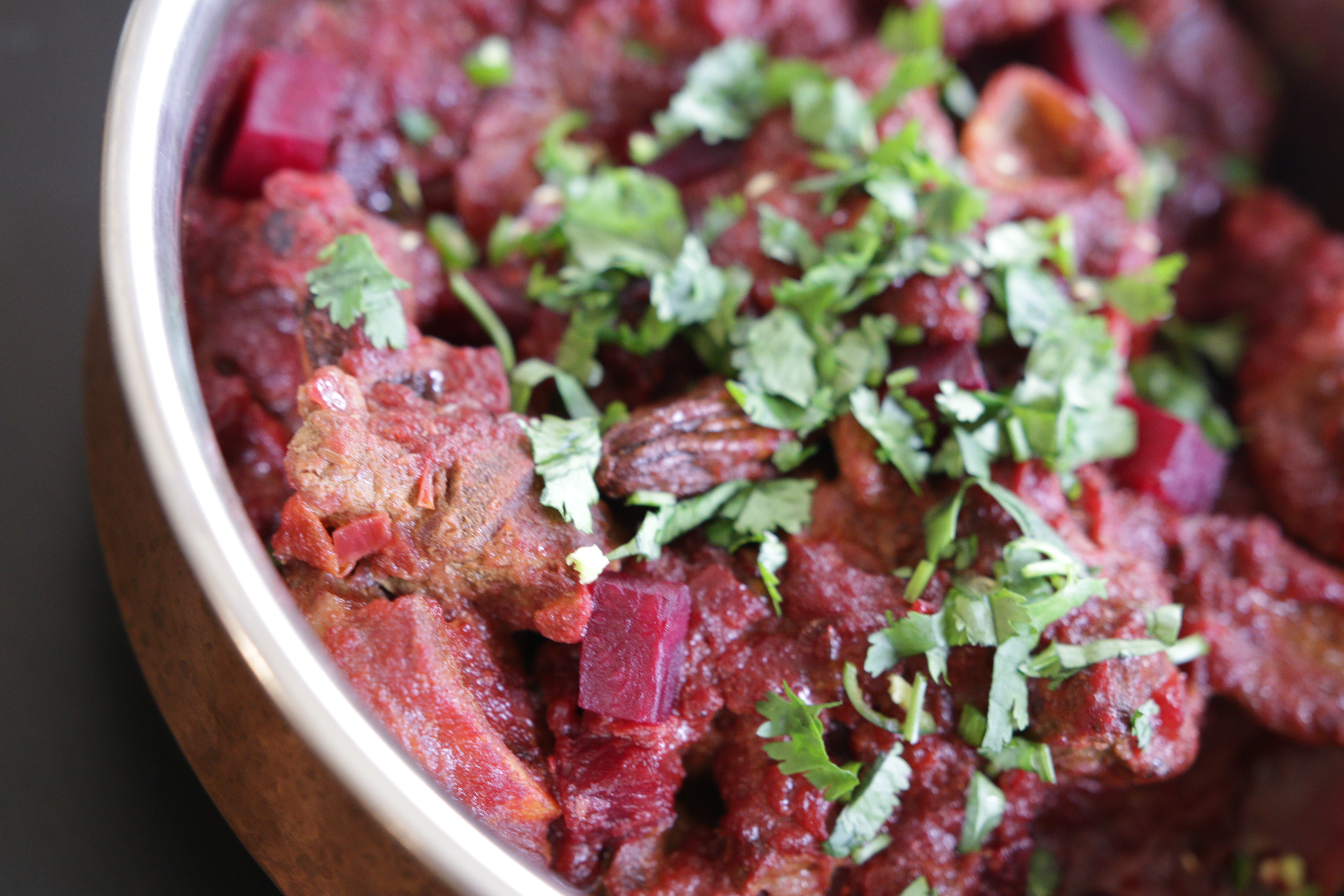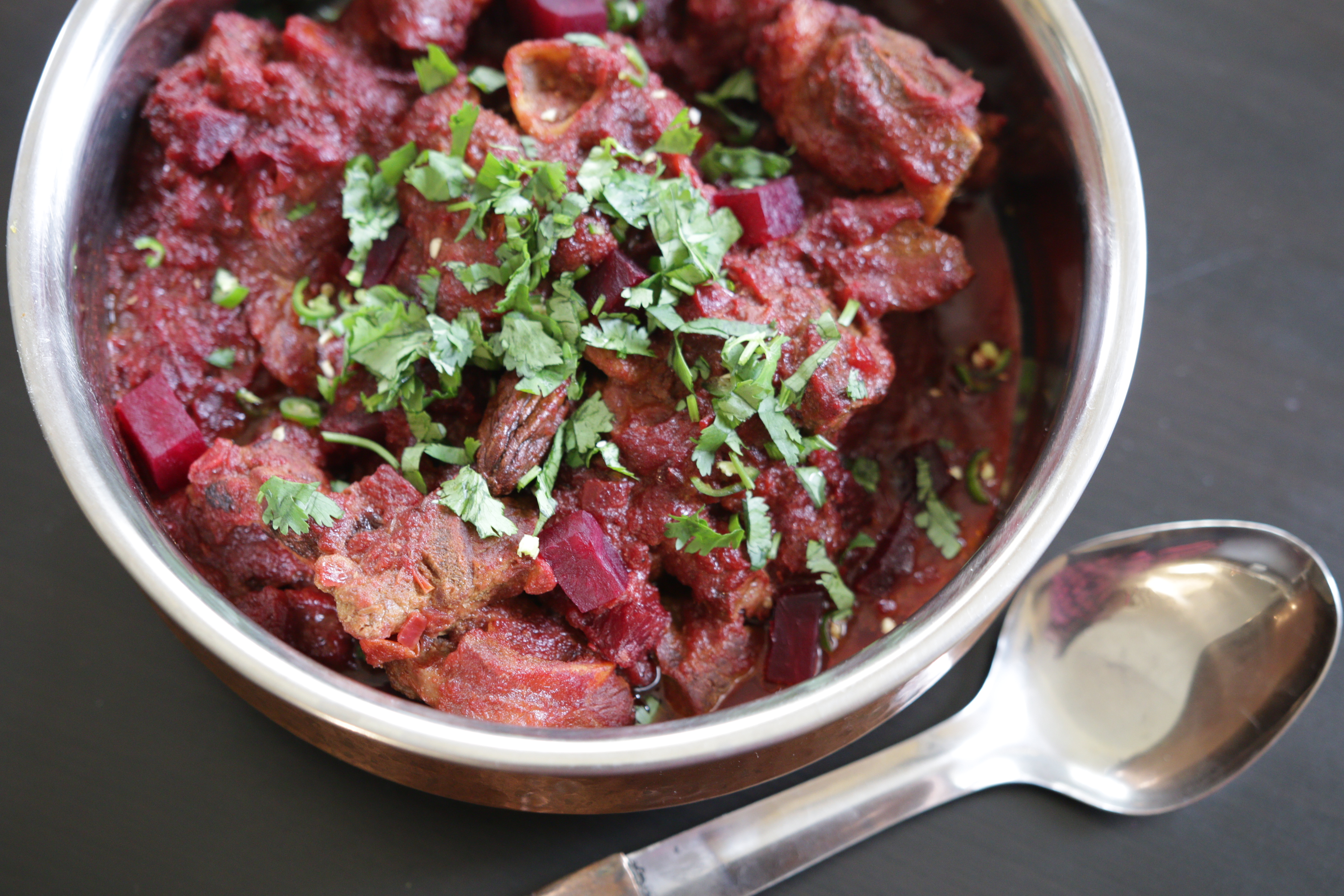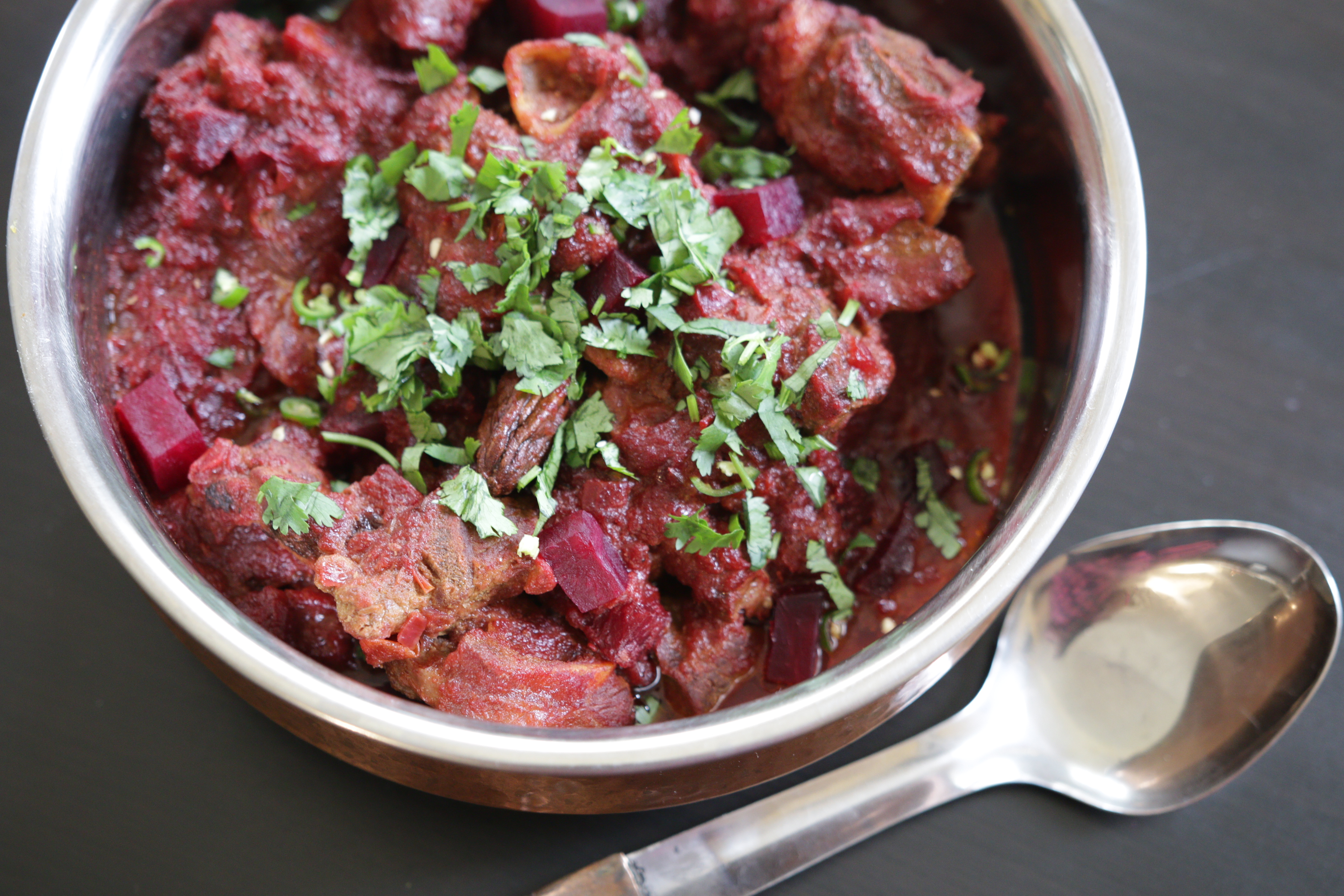 Chukander is the Hindi and Urdu name for Beets and Gosht is meat. I literally stumbled upon this recipe one day while looking for a way to combine my extra beets with a meat dish. I tried a few different recipes using both beef and mutton and finally settled on a bone in mutton recipe that I developed for my family that I love. What I love about this recipe is the contrast between the heat from the chilli powder, the gaminess of the meat and the sweet and tartness of the beetroot, and the colour of this dish is all natural and stunning!
The first thing I'm going to do is prepare my beets by roasting them in some tin foil with a little bit of oil in a 350 degree oven for 45 mins. I'm going to roughly puree some of the beets to yield about 1 cup and I'm going to cube about 3 tbsps of the beets to throw in later.
I'm using Mutton today. Mutton is simply an older sheep that is over two years. If you prefer you can use Lamb, Beef or even Chicken.
[youtube-subscriber nickname=kravingsblog]
Ingredients
2 - 3tbsps ghee
1 black Cardamom
1 stick Cinnamon
1 tsp Cumin seeds
1 tsp Coriander seeds
1 cup finely diced Onions
1 tsp Ginger
1 tsp Garlic
2 cups diced tomatoes
1 tsp Chilli powder
Salt to taste
2 lbs Mutton
1 cup pureed beets
Garnish Lime, chopped green chillies and coriander
Instructions
Heat 2 tbsps of ghee or clarified butter and add 1 black cardamon, 1 stick of Cinnamon and 1 tsp each of cumin and coriander seeds.
This will make the oil nice and fragrant before you add in 1 cup of finely diced onions. Let's these cook and caramelize before you add 1 tsp each of Ginger and Garlic paste.
Follow this with 2 cups of diced tomatoes. Also add 1 tsp of red chilli powder and salt to taste. Cook this down till the mixture is soft and scrape it to one side.
Add a bit more ghee and sauté the mutton. Make sure your mutton is dry so it browns and then just fold everything together.
Add 1 cup of pureed beets, mix and cover to cook.
Cook this for at least 30 – 45 mins till the meat is nice and tender, stirring at intervals and adding water as required.
Taste for salt and throw in 3 tbsps of beetroot cubes and allow these to absorb some flavour for a few minutes. Remove from the heat and garnish chopped green chillies and coriander.
https://kravingsfoodadventures.com/chukander-gosht/
Save