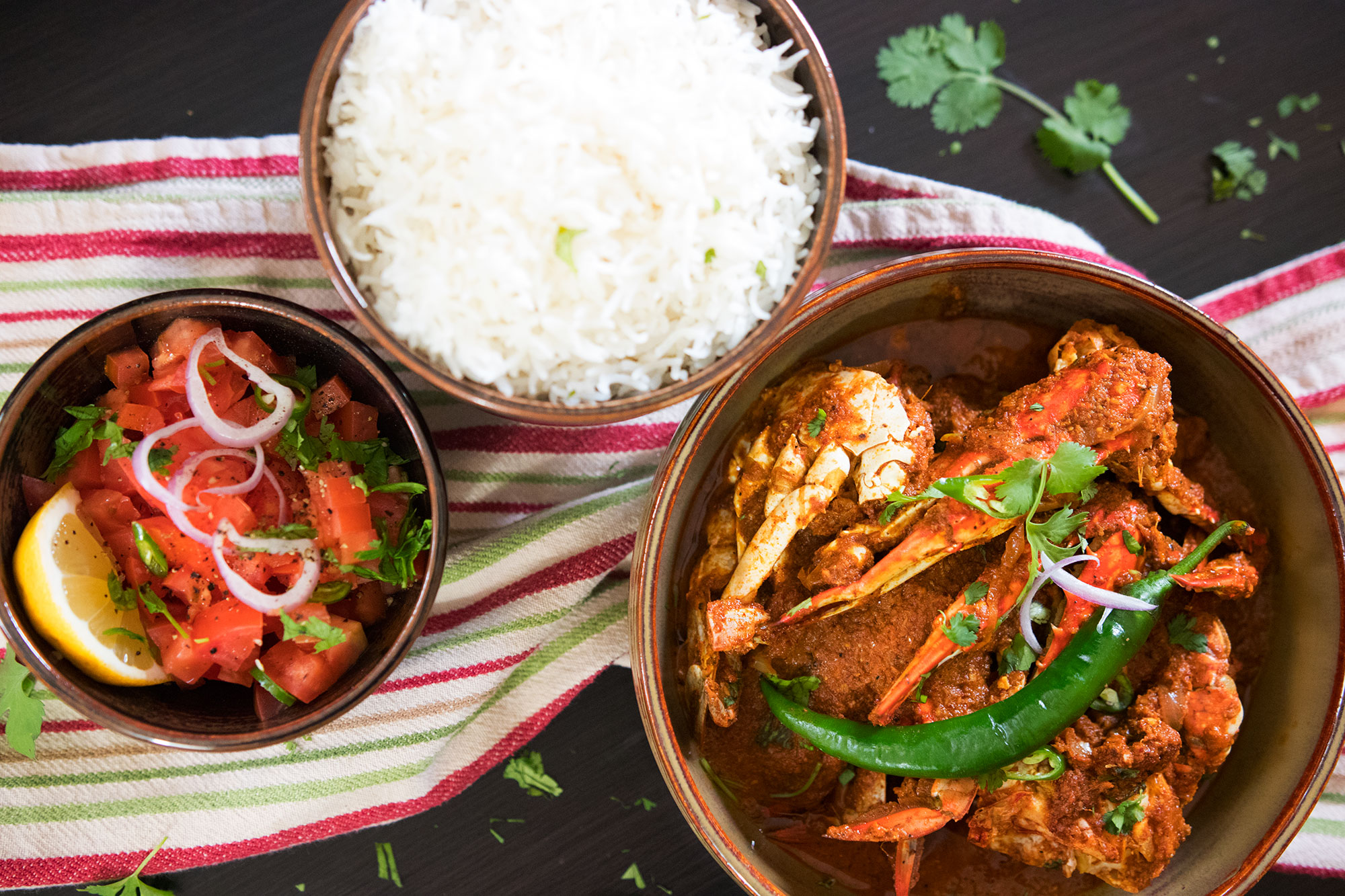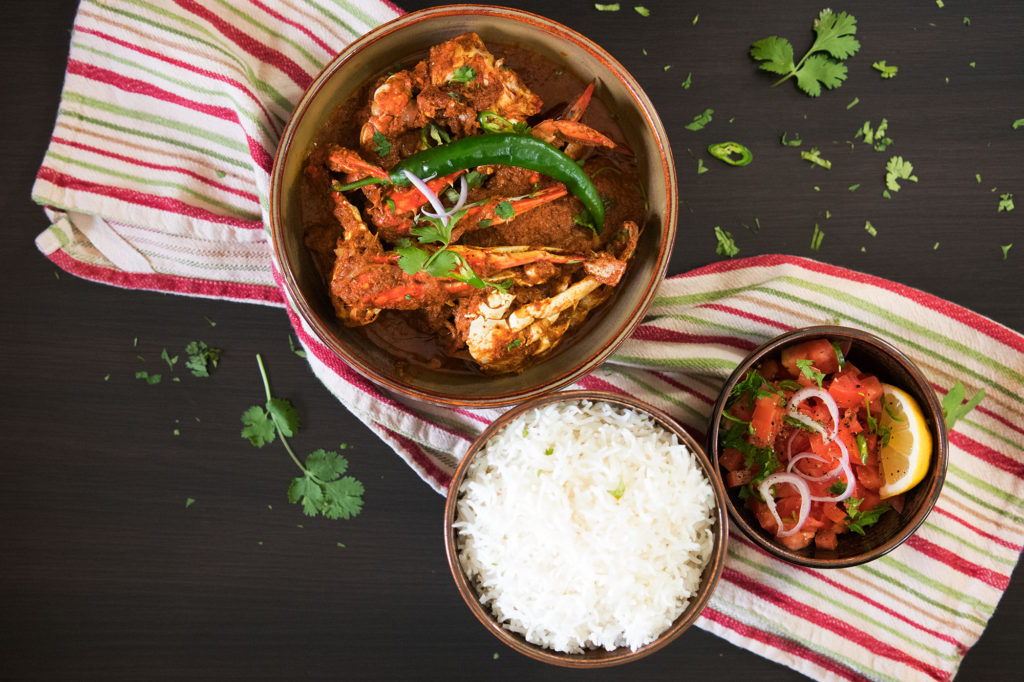 This beloved Goan to the core recipe has a strange name but BIG on flavor. Crab Xec Xec or Shek Shek as it's called is made by roasting Spices, Coconut, Onions, Ginger & Garlic together and simmering crab in it. The contrast between the roasted masala or spice blend with the sweetness of the Crab is heavenly.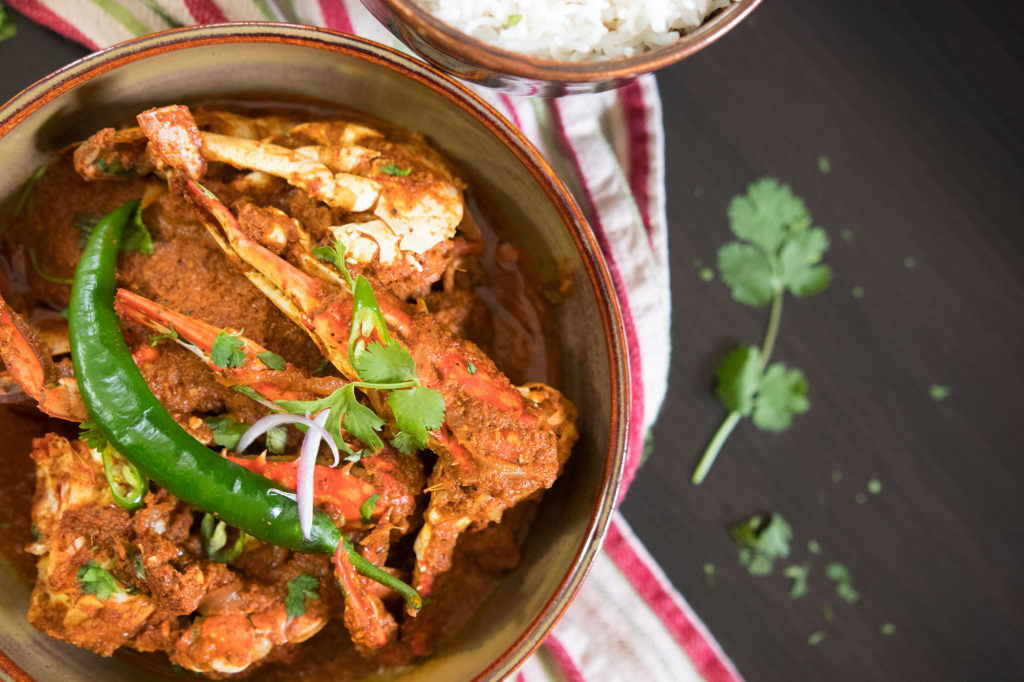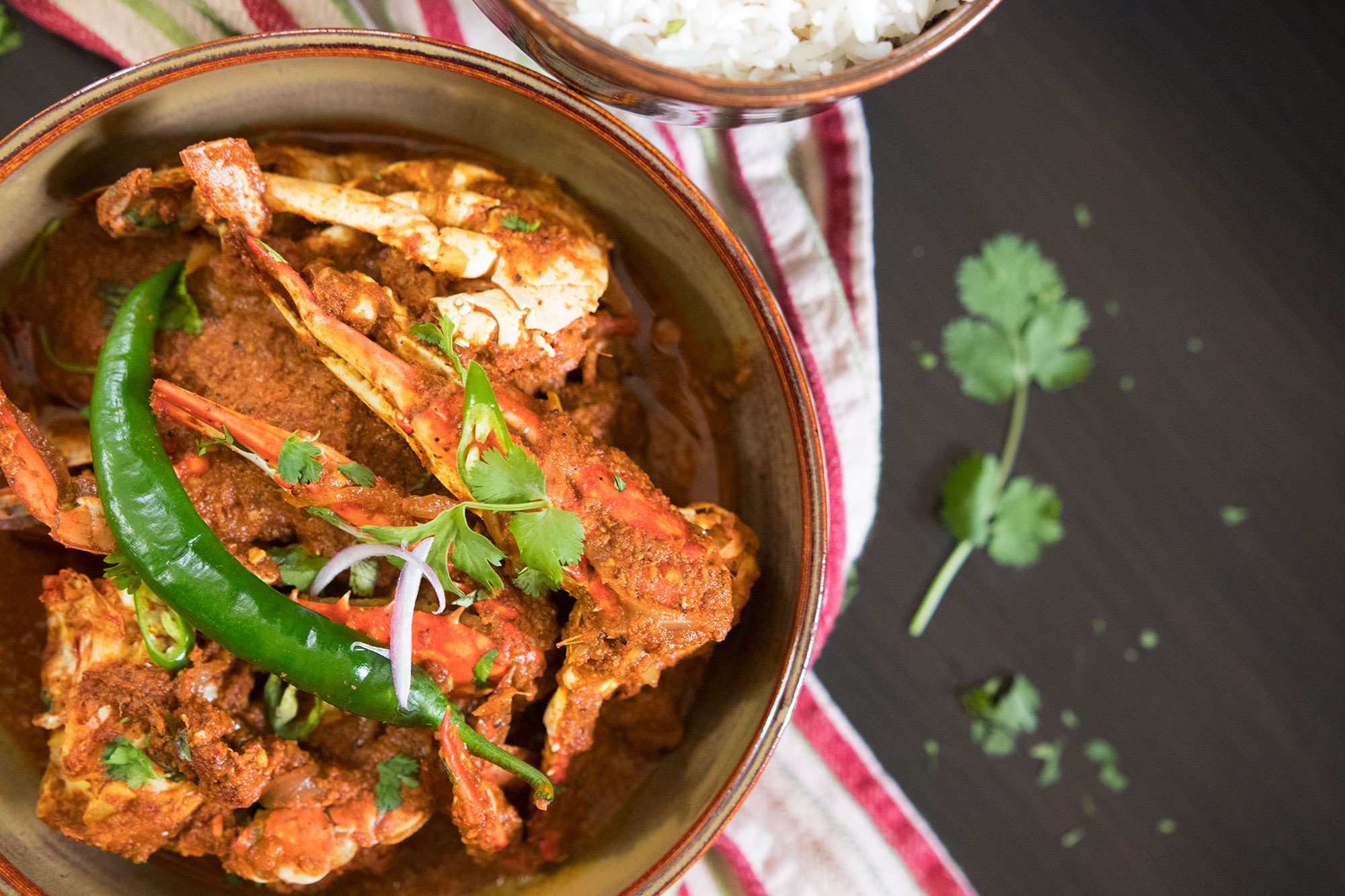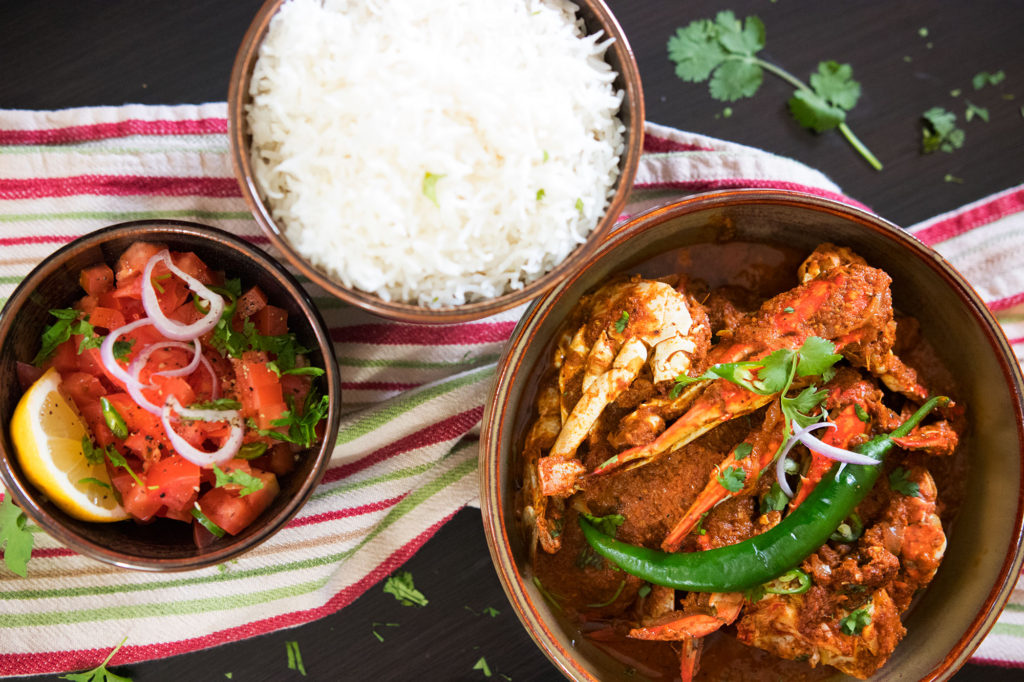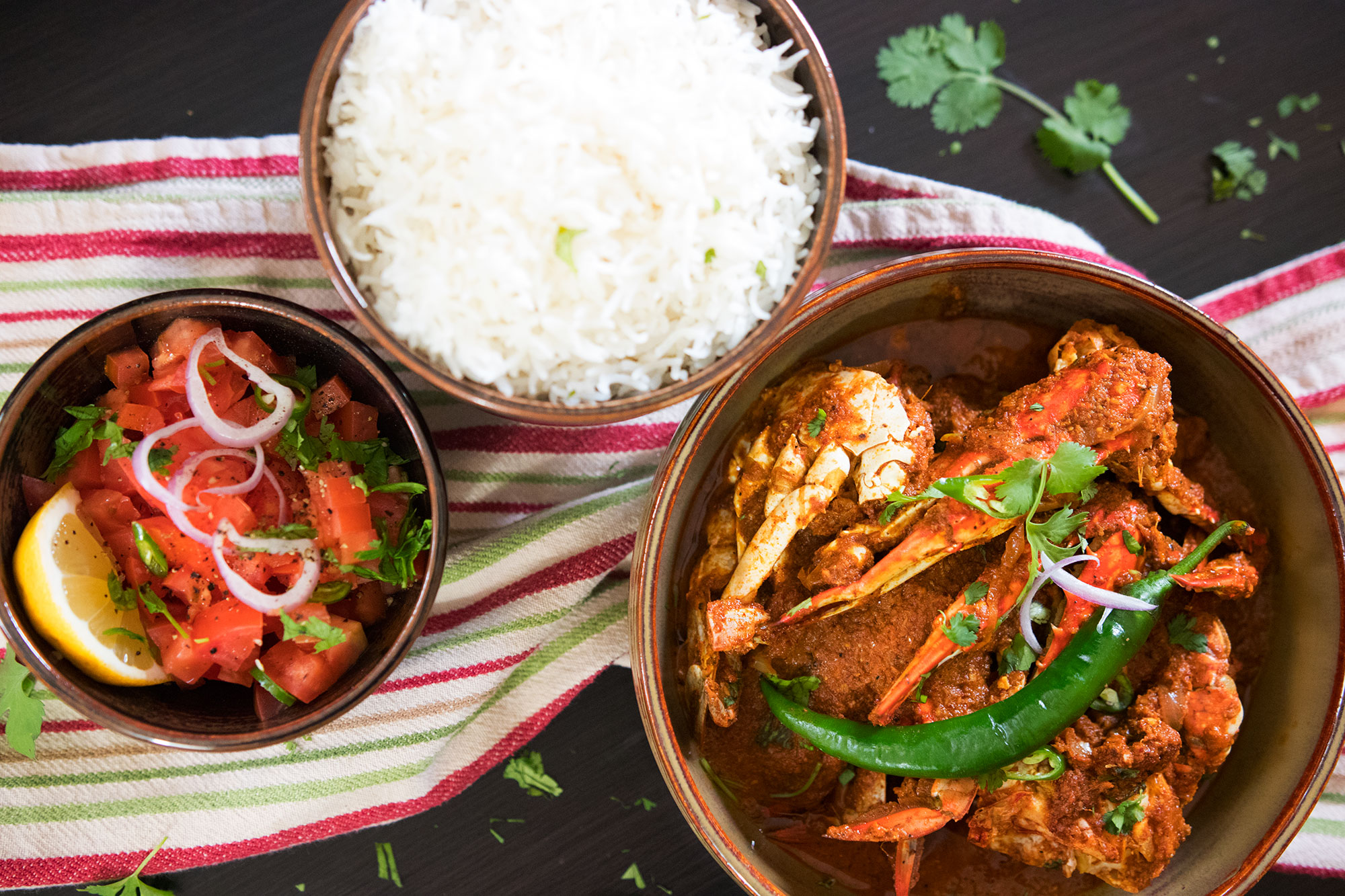 Of course in coastal Goa, seafood is fresh right out of the Indian Ocean. Here in Canada, I make do with frozen Ceylon Blue swimming crabs – they are still from the Ocean though. I find the use of these pre cleaned & pre cut Crab really convenient, but you can use whatever type of Crab you like.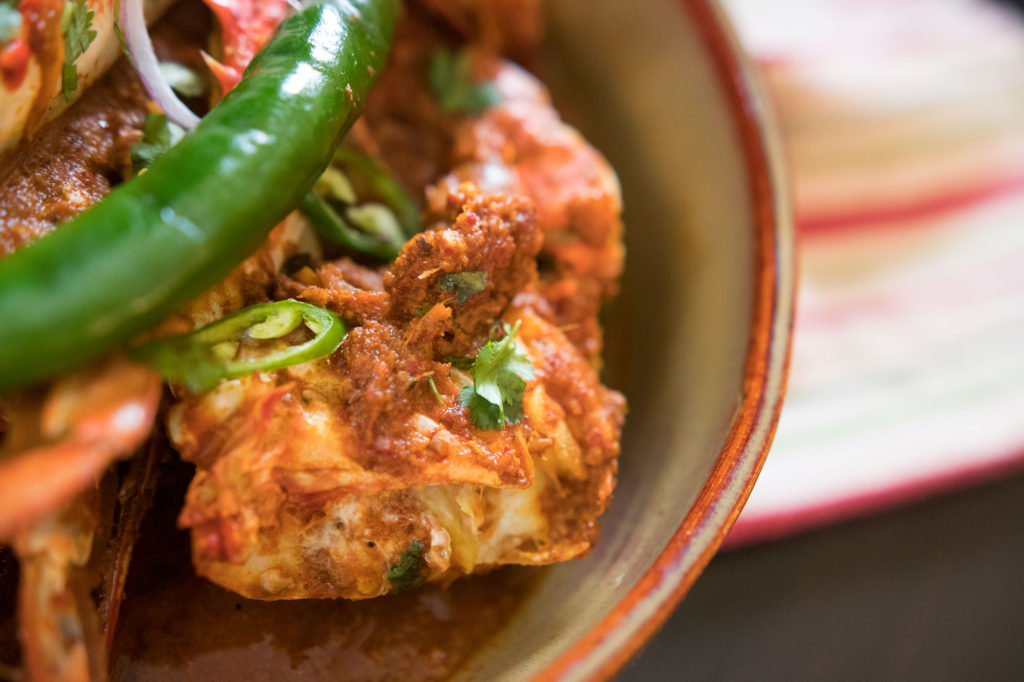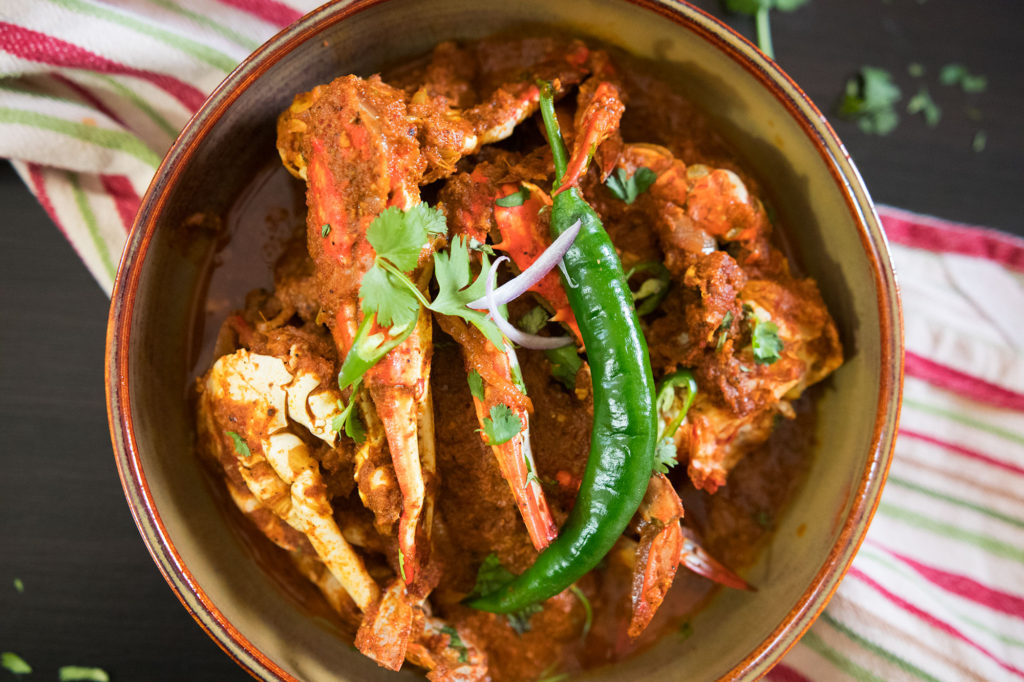 There are many types of Crab curries served in Goa but with it's unmistakable roasted flavour, the Xec Xec is unique.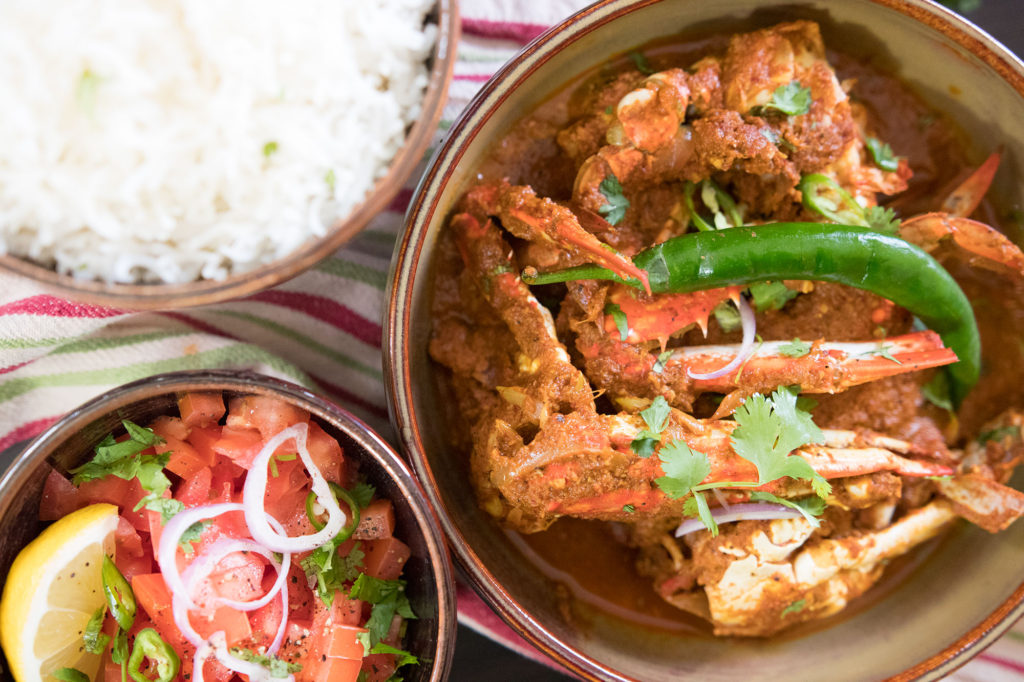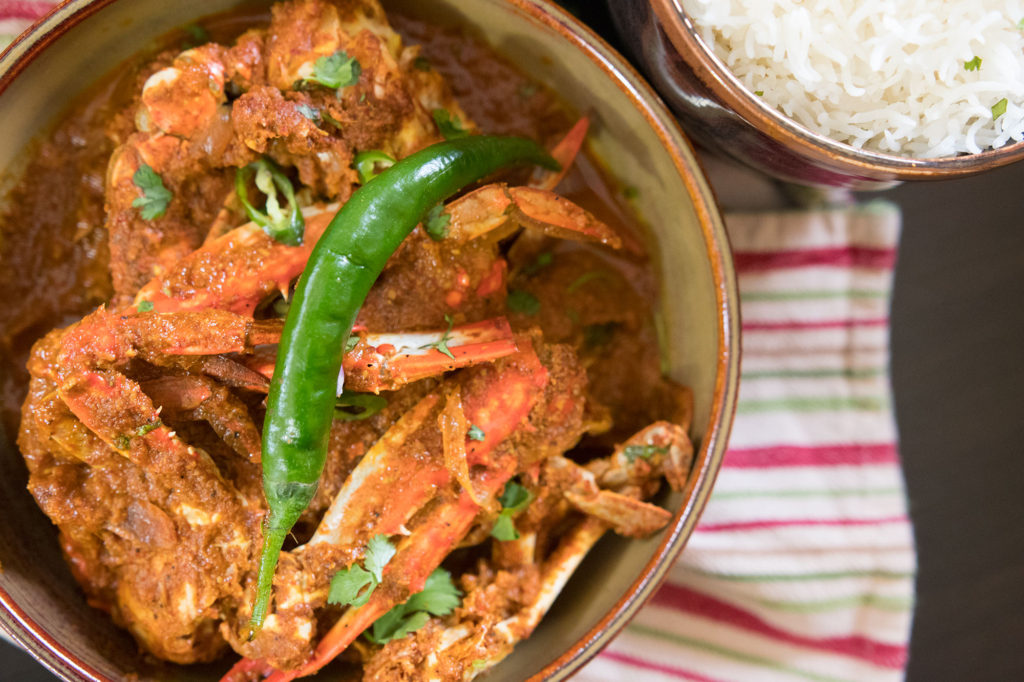 Check out my playlist here for other Goan recipes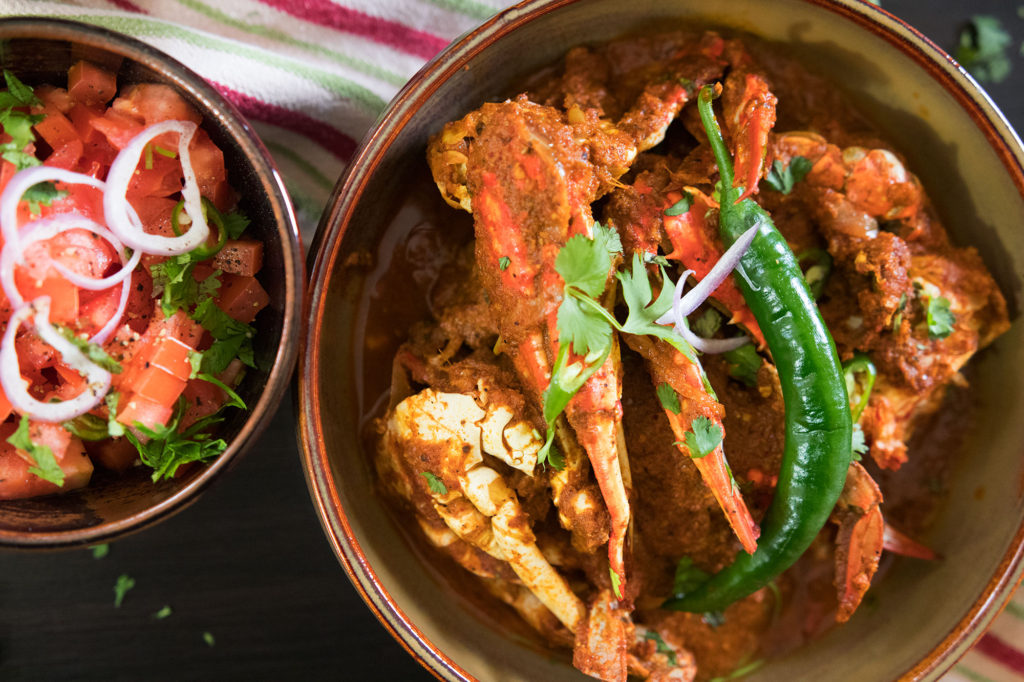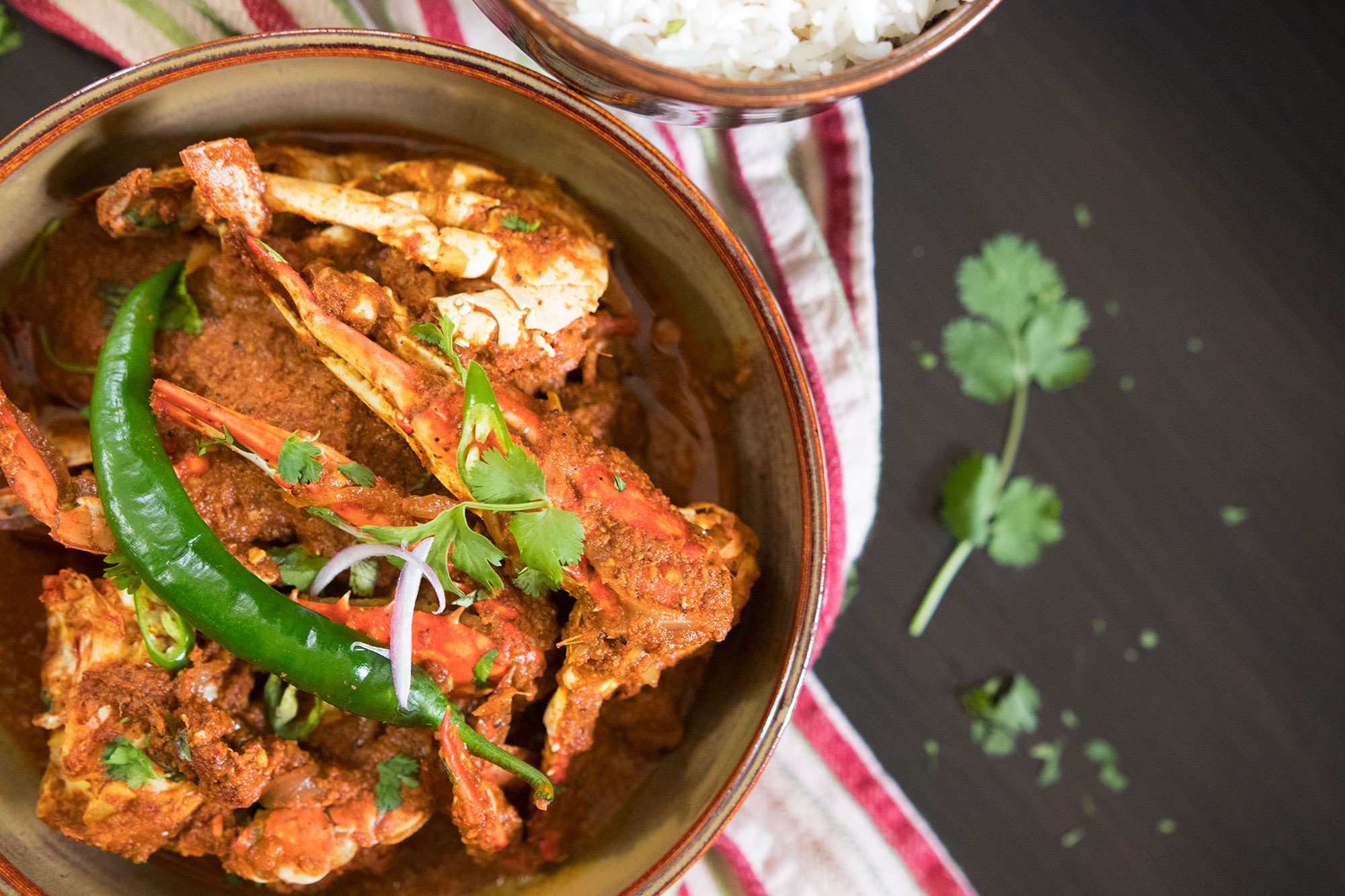 Crab Xec Xec – Goan Crab Curry
Ingredients
2

lbs

of Crab

1

tsp

Salt

½

tsp

Turmeric

Spice blend

12

Kashmiri Chillies

2

tsps

Coriander seeds

2

tsps

black Peppercorns

1

tsp

Cumin

6

cloves

1

cup

fresh grated Coconut

1

cup

diced Onion

1

inch

piece Ginger

6

cloves

2

inch

ball Tamarind in ½ cup hot Water

1

cups

Water

approx.

2

tbsps

of coconut oil

1

cup

of sliced

2

tbsps

sliced green Chillies

½

a tsp of Turmeric

½

cup

Water

Salt to taste

Coriander to garnish
Instructions
If using frozen crab, make sure it's defrosted and rinse well before adding salt and turmeric and leave aside

Soak the tamarind in hot water, once soaked remove any seeds

In a tava or pan, roast the whole spices, followed by the coconut till brown and then add the onion, ginger & garlic

Make a powder spice blend by adding the Kashmiri chillies after they've been de stemmed and de seesed together with all the other whole spices

Add the coconut, onion, ginger and garlic, soaked tamarind and the water as needed to blend to a smooth paste

Heat up a saute pan and add the coconut oil, and saute the sliced onion and green chilli slices

Once the onion is golden brown, add the masala or spice blend together with the turmeric and allow to heat up

Add the crab and salt to taste

Add water to the processor and add this in as well

Cook the crab for about 7 mins on each side

Serve with rice and a simple salad