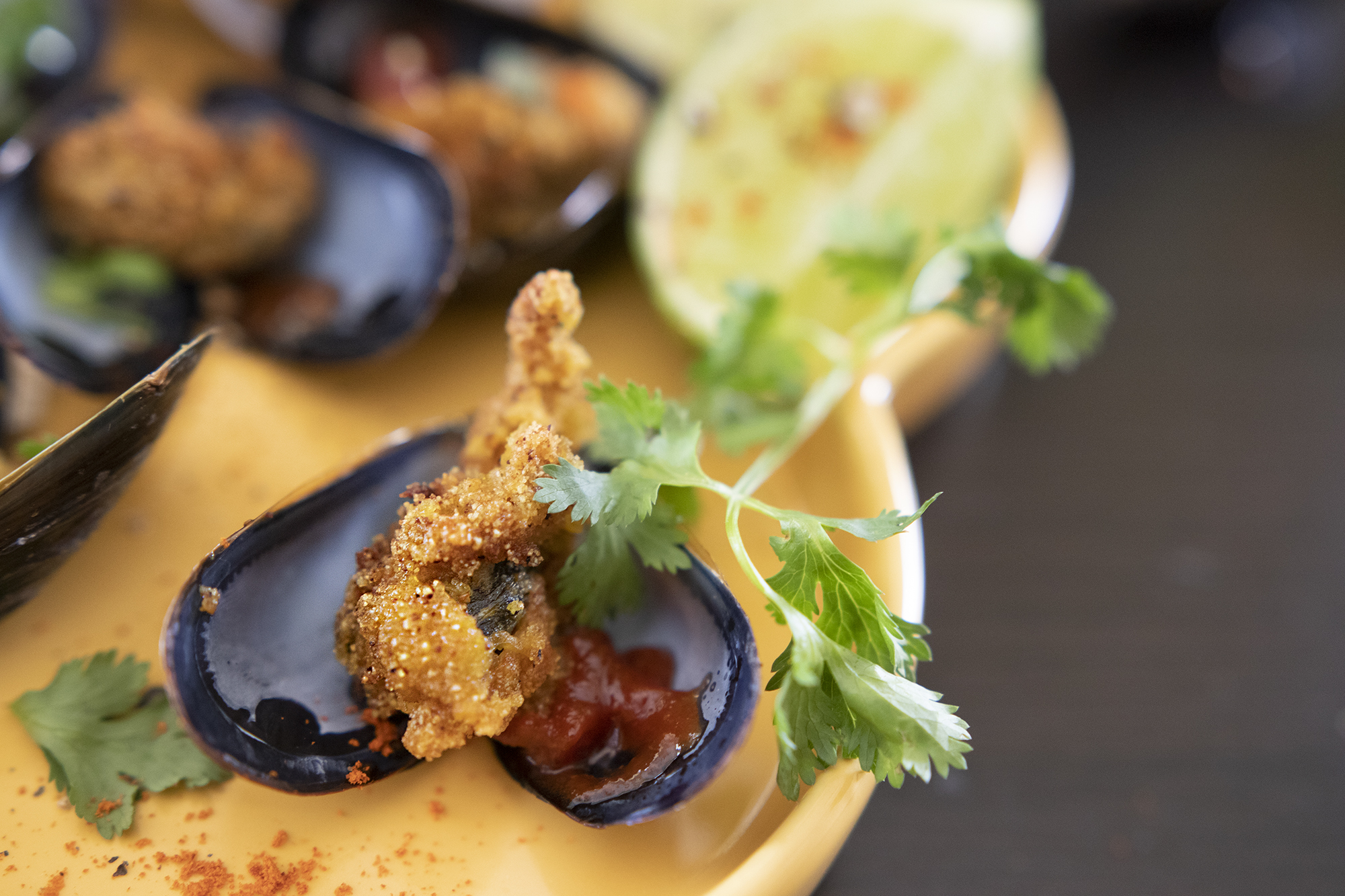 Fried Mussels are also called Xinaneao in Goa and this simple recipe is pretty much a staple in any household. The Mussels from Goa, Mumbai or even out of the Arabian Ocean are bigger. Here in Canada a good source for Mussels are from PEI. This is rope grown for consumption and is harvested every 18 – 24 months. This ensures a cleaner product and there is less grit to worry about.
This video addresses the safety around eating mussels and how to make sure you're getting a mussel that is live. Of course if someone has prepared the mussels for you, you don't have that control. This is why I prefer to cook my own mussels and I take great care to make sure they are properly sorted.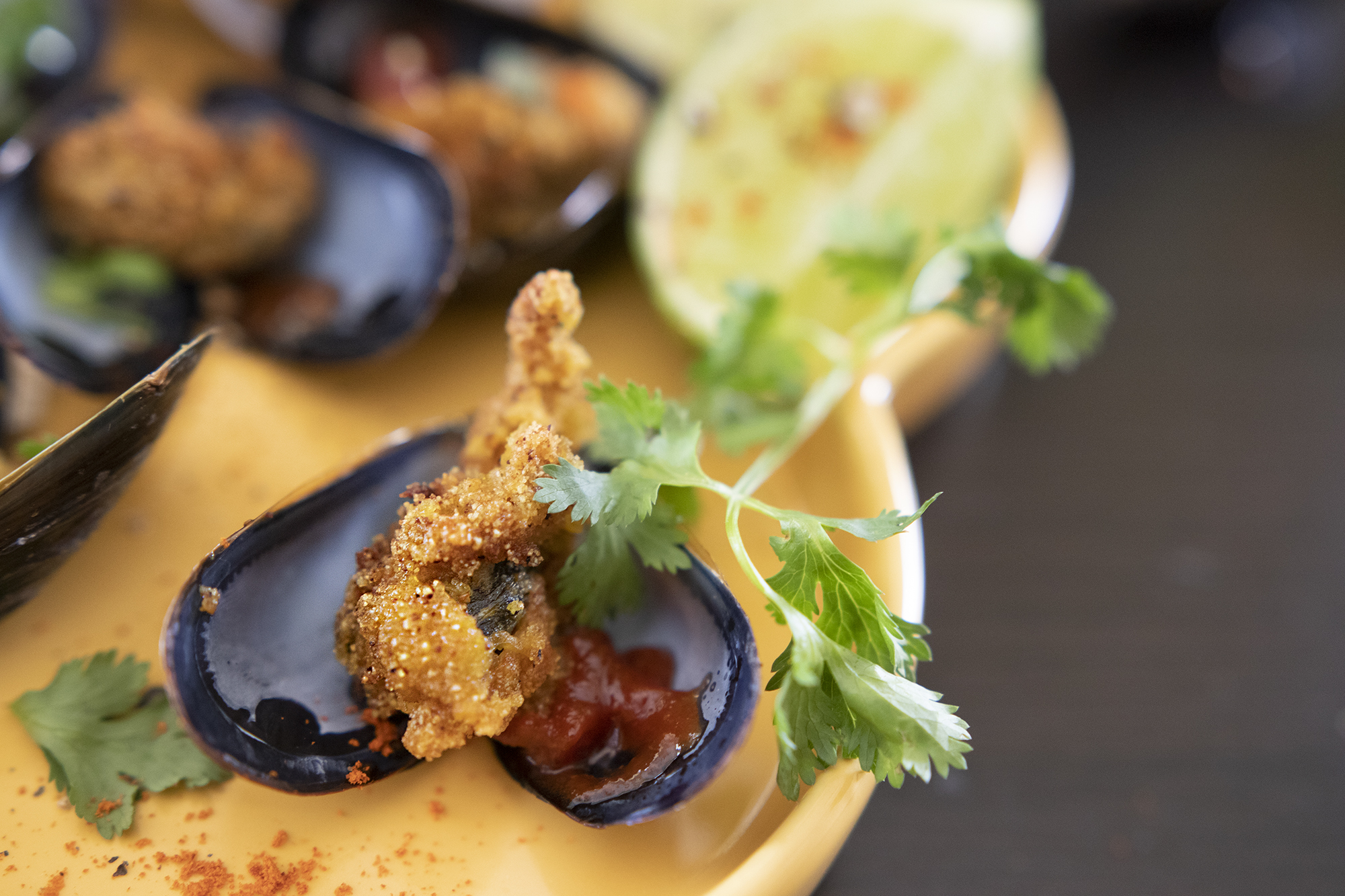 Mussels can be cooked in so many ways, I love to throw them into a Thai Red or Green curry and there are many Goan curry faves as well! My favourite though is to quickly marinate them with some spices and dredge them in semolina before frying them till crispy. This is the ultimate Sunday lunch special served crispy with rice & dhal and a side of pickle – heaven!
Try these for yourself today!
1.31 kg (3lbs) Mussels (shell on)
1 tsp Ginger & Garlic paste
½ tsp Chilli powder
½ tsp Turmeric powder
Salt to taste
½ – 1 cup Semolina
Marinate the cleaned mussels in ginger & garlic paste, chilli and turmeric powder and salt, dip in semolina and deep fry