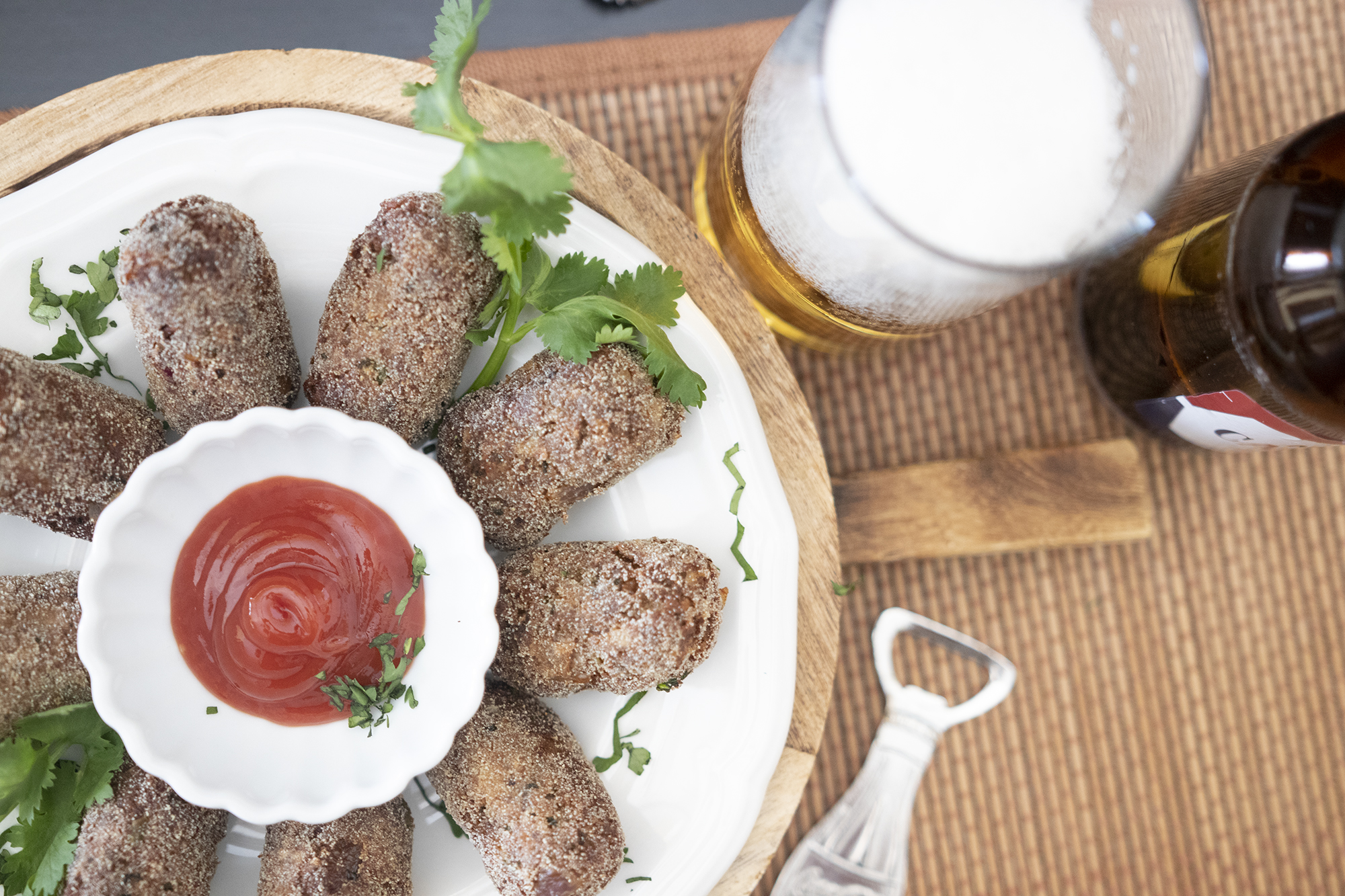 My earliest memories of Croquettes were eating them at George's Restaurant & Bar in Panjim, Goa. Now, I have not been to Goa in forever but I do know that this restaurant is located next to an iconic church. Panjim or Panaji is the capital city of Goa but you don't have to be there to eat this delicious meat cutlet. This delicious specialty is made with cooked meat, shaped, dipped in semolina and deep fried is pretty much available all over Goa.
I can't lie, it took me a few times to get this right. I tried several recipes before settling on something I could adapt and call my own. The key is getting the mixture just right so it doesn't break in the oil – after all it's a croquette, not a brokette!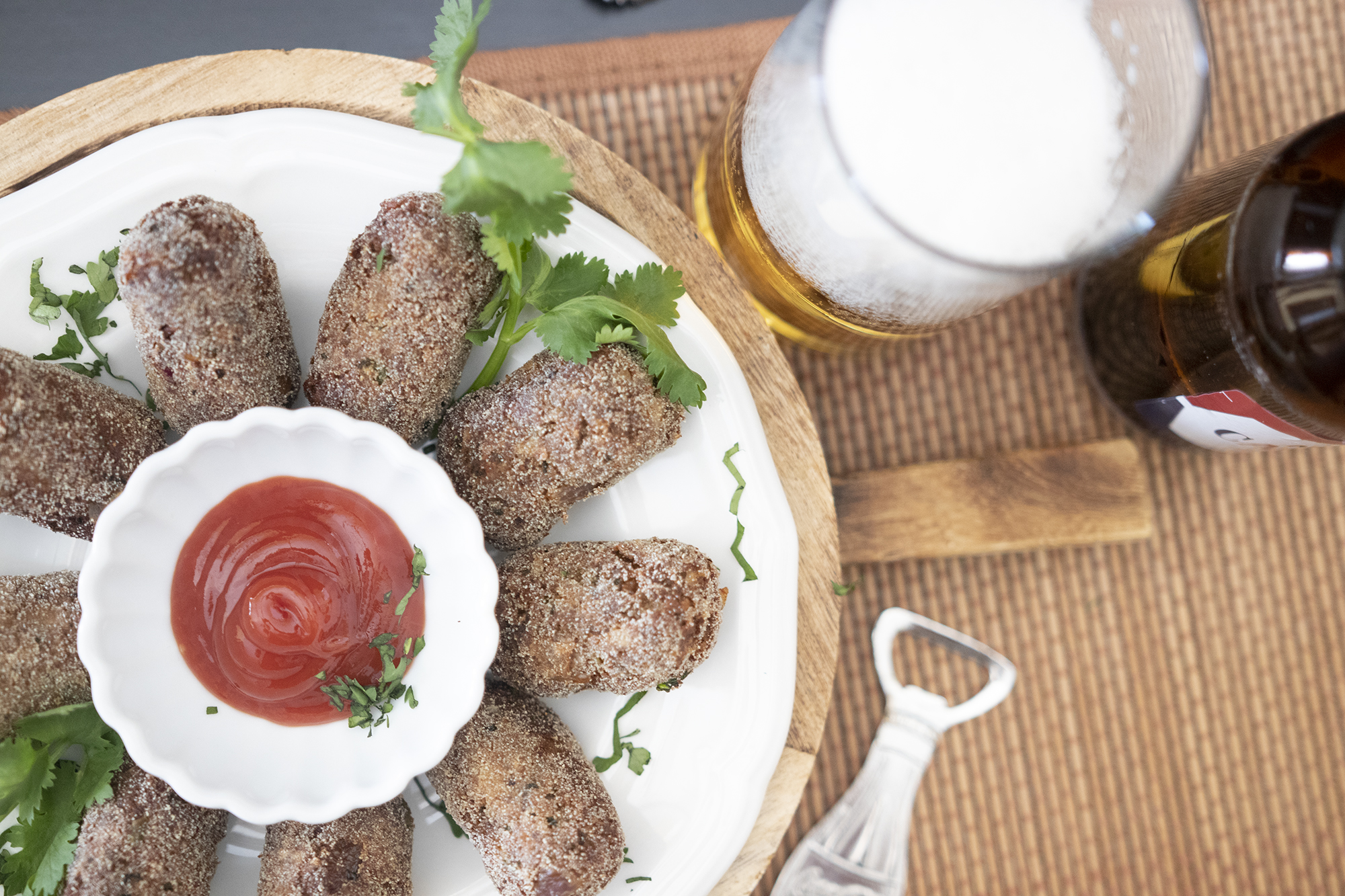 What I love about making croquettes is the fact that it's an inexpensive way to make great appetizers. If you're preparing these for a party, you can just make these ahead and deep fry them quickly when guests arrive!
Recipe
2 tbsps of hot oil
2 cups diced Onion
2 tbsps sliced green Chilli
1 lb lean ground Beef
1 tbsp of fresh Ginger & Garlic paste
2 tsps Garam Masala
1 tsp of red chilli powder
2 tsps Sea salt
1 tbsp of Vinegar
1/4 cup chopped Coriander
3 slices Bread
1 Egg
1/2 – 1 cup Semolina
Extra Oil for deep frying
Heat up the 2 tbsps of oil and saute the onion and green chilli till the onions are caramelized
Add the ground meat and break up the lumps
Add the ginger and garlic paste
Add half the salt and the spices
Mix this in well and add the vinegar and the other half of salt
Add the coriander and mix it in
Allow it to cool
Process this till the mixture is smooth
Turn this out into a bowl
Take two of the three slices and soak in water and wring it out and mix this into the mixture
Add one slice f the dry bread and mix it in
Add the egg, mix well and chill
Shape into cylinders, dip in semolina and deep fry in hot oil