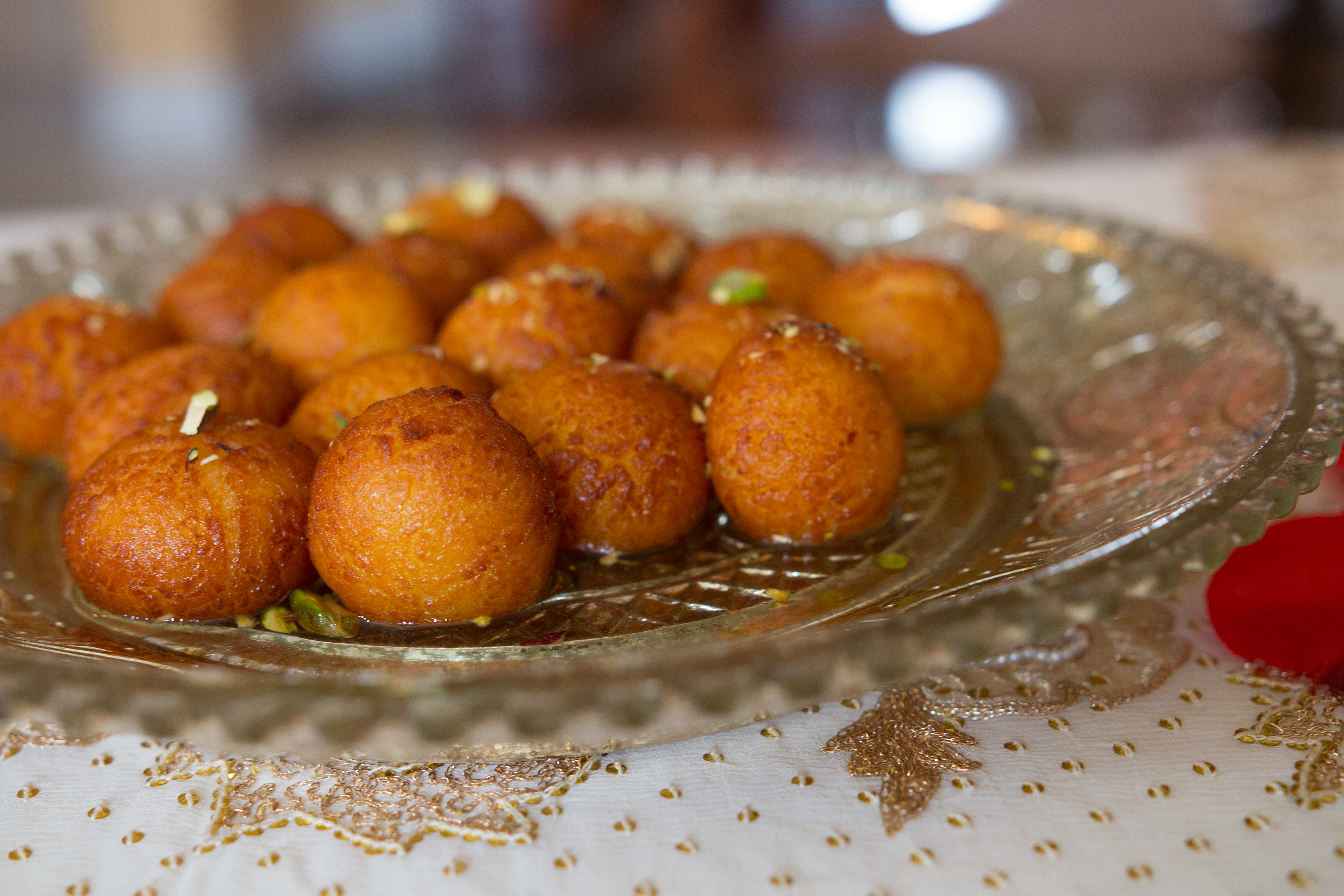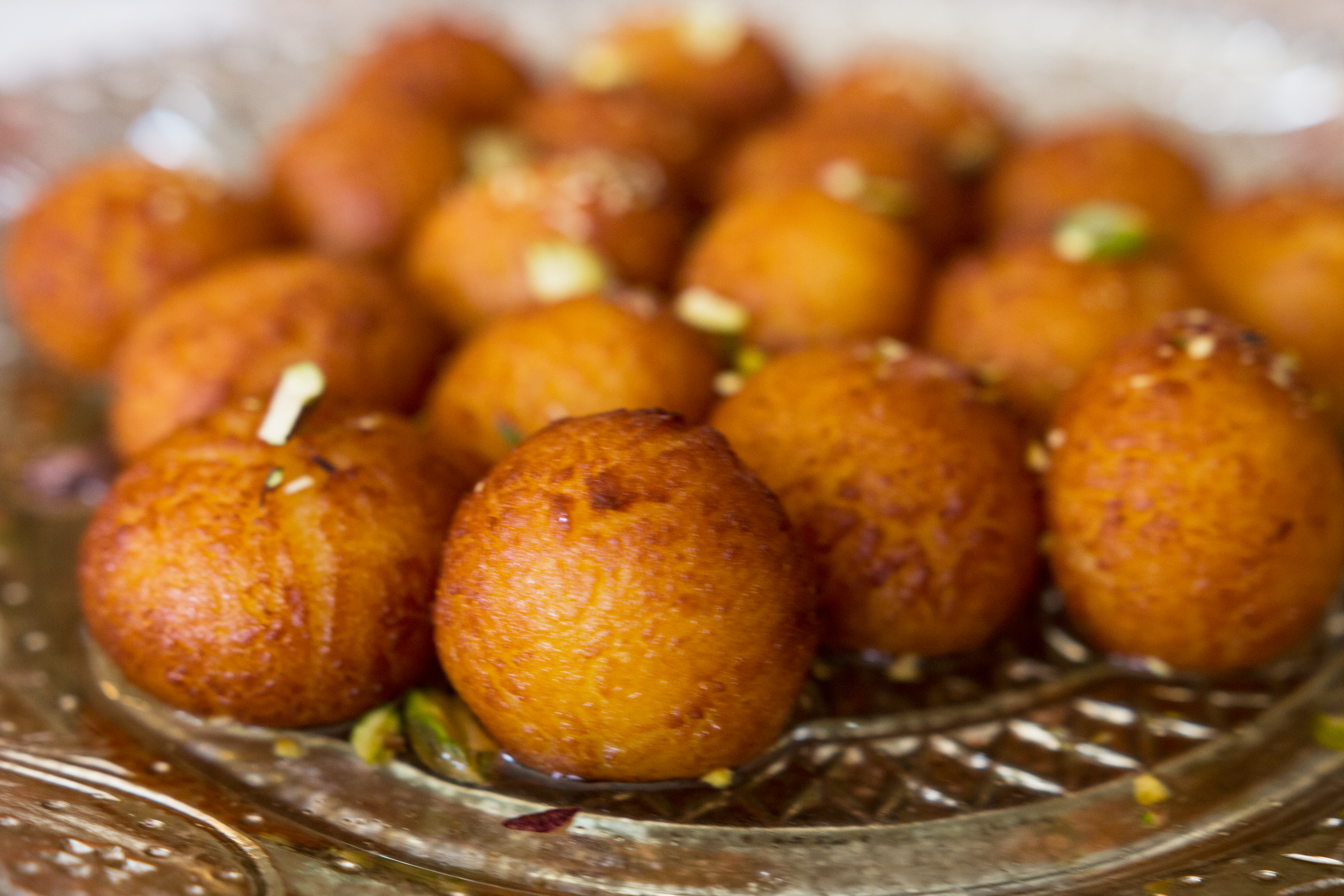 These delicious rose and cardamom scented sugar milk soaked dumplings have a deep rooted history and is enjoyed in India, Pakistan and many other countries. These are easy to make ahead and store in the refrigerator for a week. You can serve this cold or just warmed up in a microwave for a few minutes. Simply delicious.
[youtube-subscriber channelname=kravingsblog]
Gulab Jamuns – Rose & Cardamom scented Sugar soaked milk dumplings.
Ingredients
Syrup
2 cups white sugar
2 cups water
4 crushed cardamom pods
Tbsp of rose water
Juice of half a lime
Dumplings
2 cups milk powder
2 tsps vegetable shortening
2 tsps self raising flour
1/2 tsp baking powder
2 tbsps semolina soaked in a little water
150ml or less milk
2-3 cups oil
Instructions
Boil the sugar and water together
When dissolved, add the cardamom and essence.
Continue to boil until the water is reduced by a quarter.
Add the lime juice that will prevent crystallization
Leave in pan to cool
Add the vegetable shortening to the milk powder and work it into the powder
Add the flour and baking powder
Add the semolina and mix
Add the milk a tbsp at a time, till you have a nice supple dough
Divide the milk into small 1 inch balls
Use a ice cream scoop for uniform measurement
Heat some oil till about 200 degrees
Deep fry the milk balls moving the oil in a circular motion so they are evenly browned on all sides
Dunk the balls in the warm sugar syrup and allow it to properly soak in the syrup for a few minutes.
Serve garnished with nuts(optional)
https://kravingsfoodadventures.com/gulab-jamuns-rose-cardamom-scented-sugar-soaked-milk-dumplings/