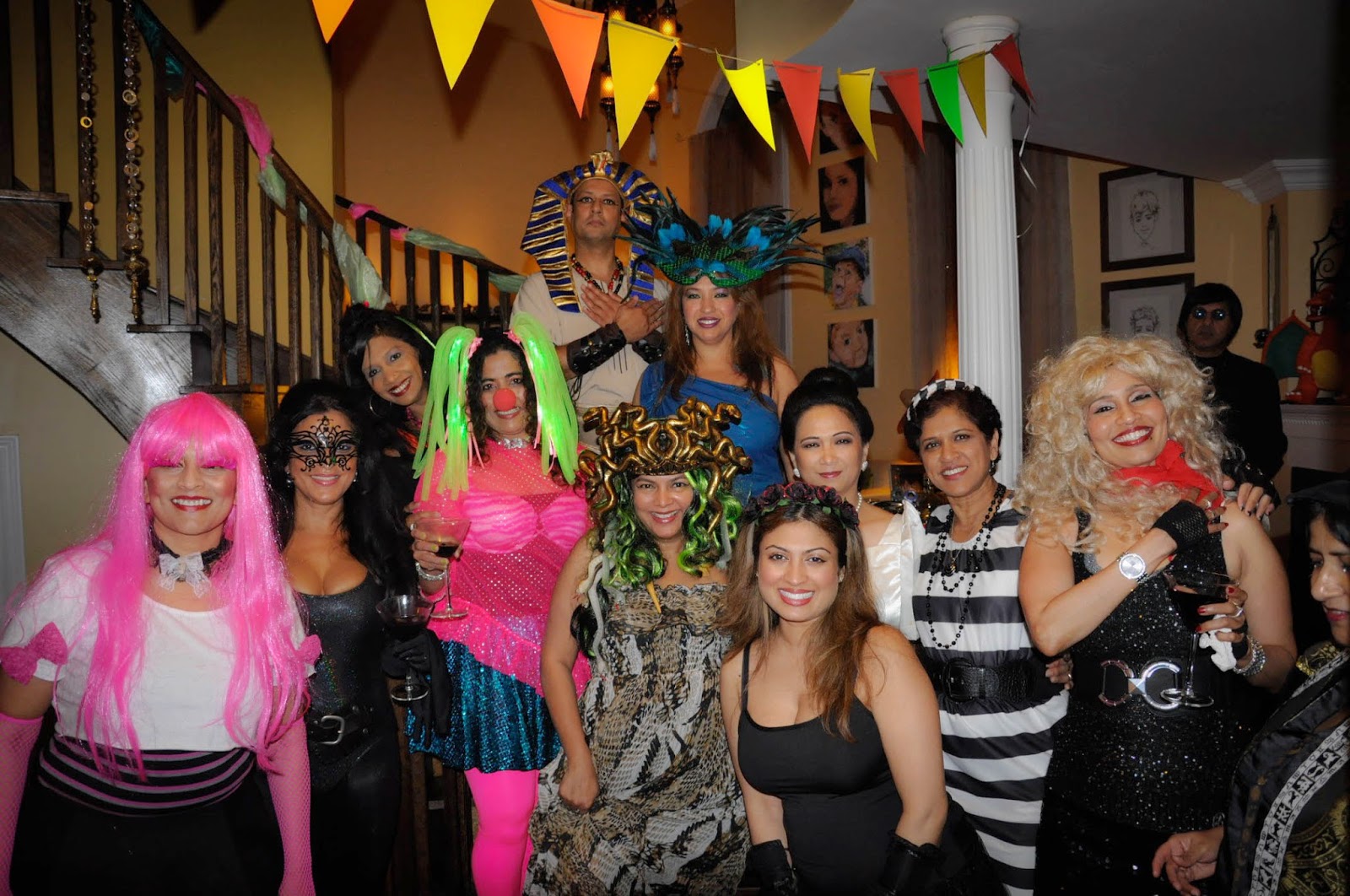 View my step-by-step Halloween recipe ideas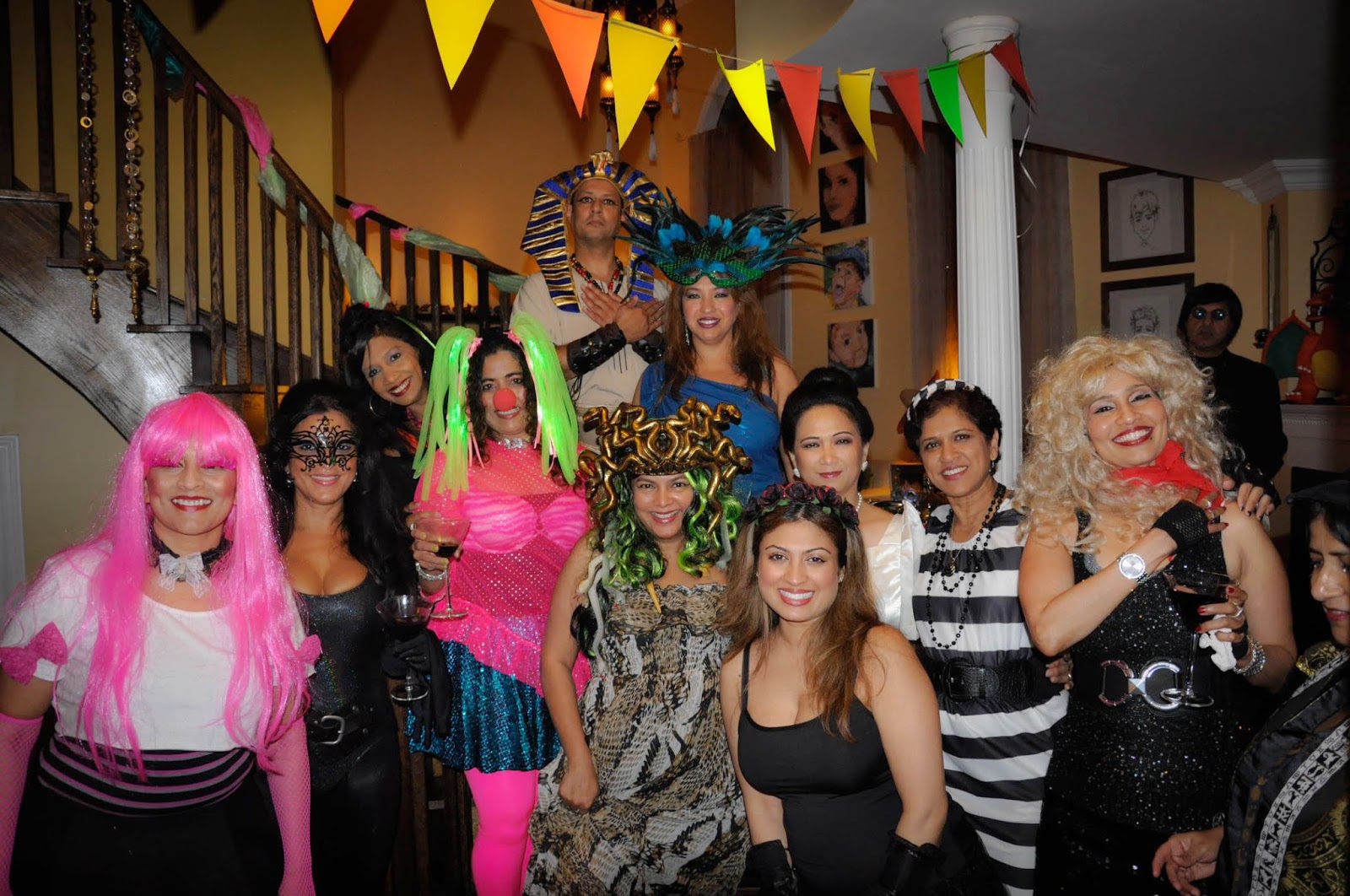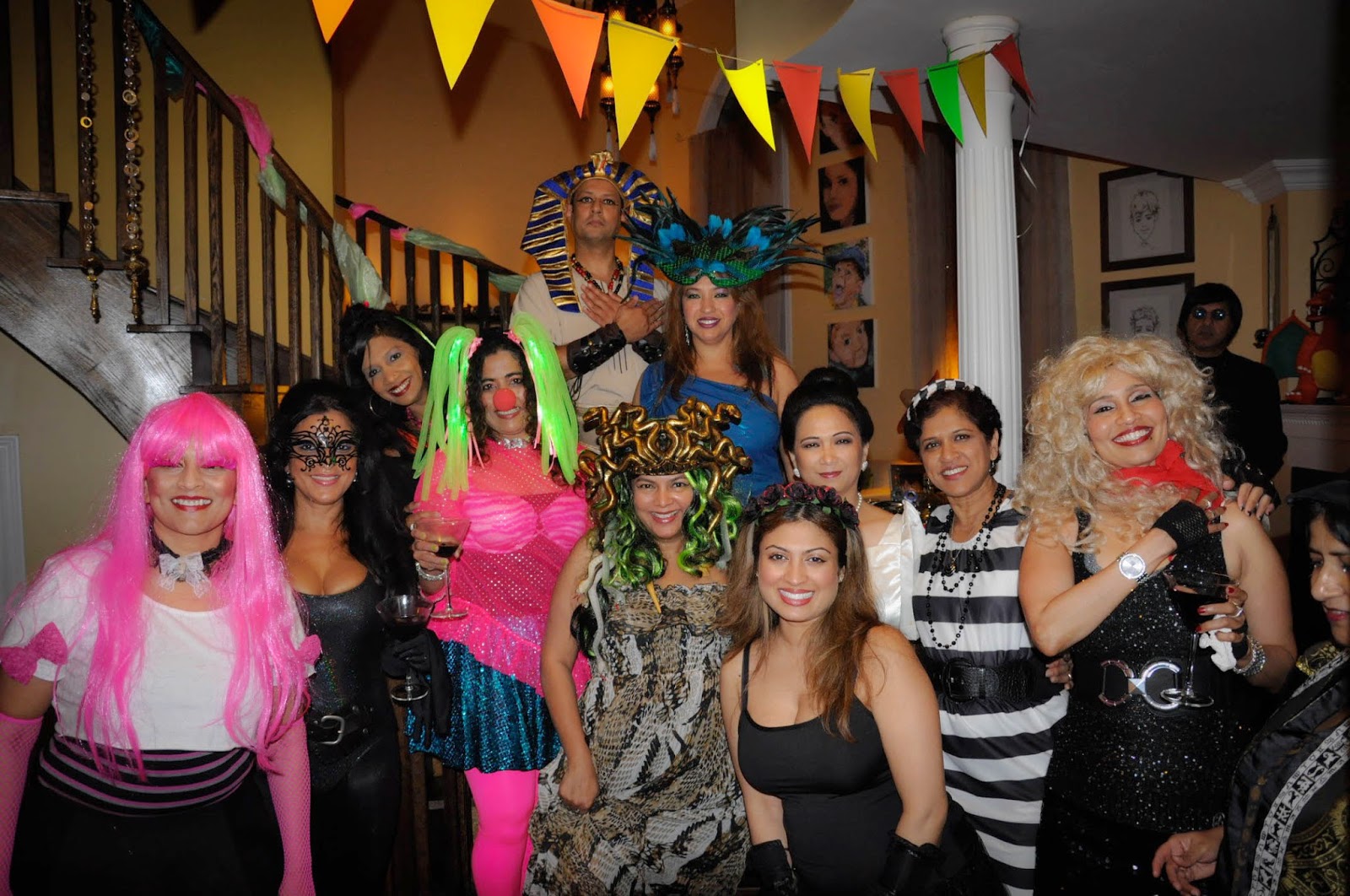 There's nothing more magical or ghoulish about the magic of Halloweeeeeeen and if you want to throw a costume party, you're sure to have a howling' good time. Here are some suggestions on how to make your party extra fun!
Every good party starts with a really clear plan. If you're like me, you'll have a lot of bits and pieces of theme parties tucked away in your basement. If not, just take stock of what you have, what you can borrow and what you can buy. You don't have to break the bank, just be super creative! Make a list, hell make several lists and check them and update them as required. If you suddenly get hit with a great idea, write it down or record it on your phone so you don't forget.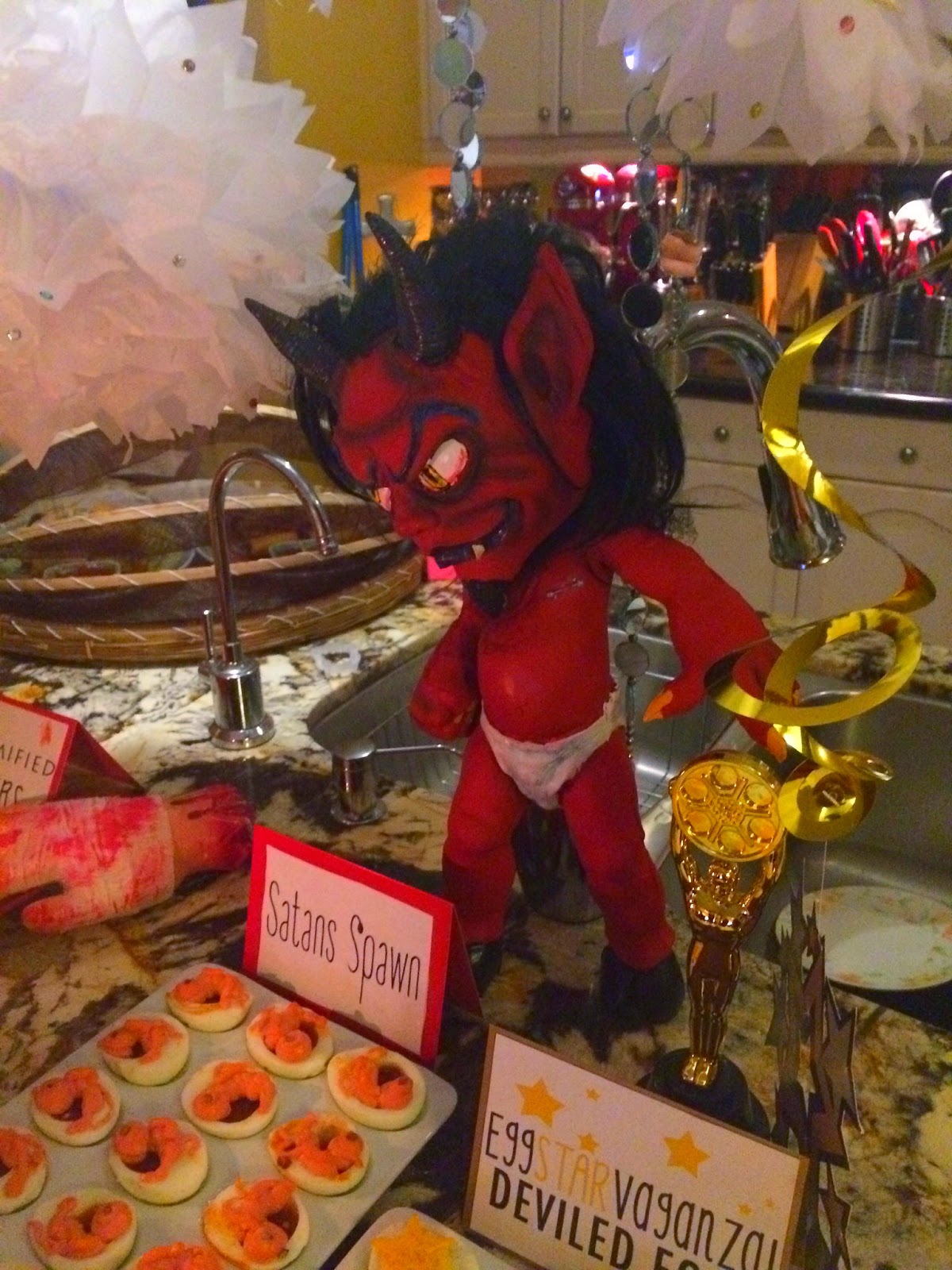 At my parties, I like to serve a variety of themed appetizers and follow it with a dinner menu that is served much later. When appetizers are planned, I like to balance the items with some that can be prepped ahead so I don't have a crazy schedule the day of the party. I also like to balance the items need to be fried with ones that can just be baked so I can heat up multiple apps at the same time. Here are some suggestions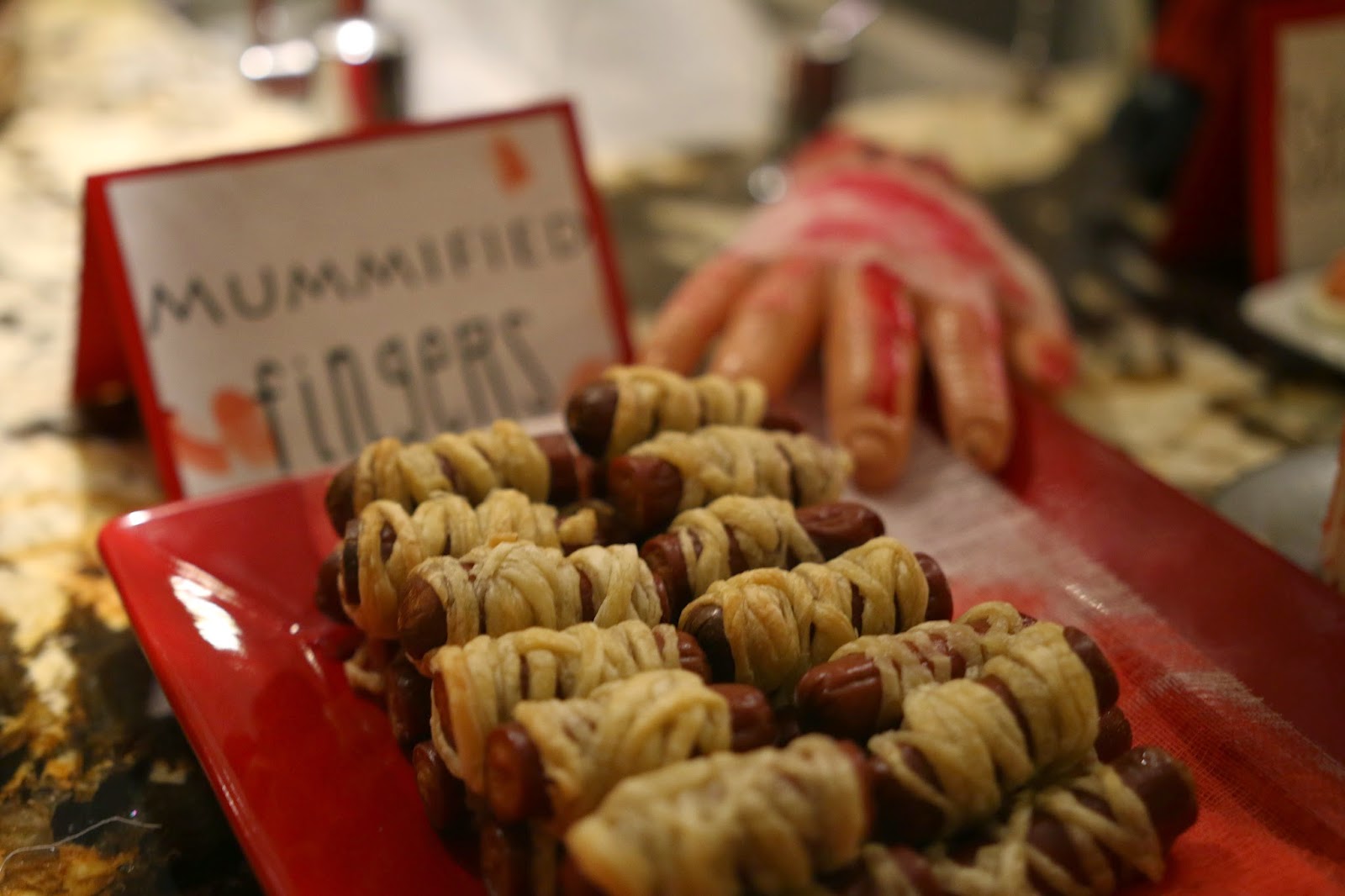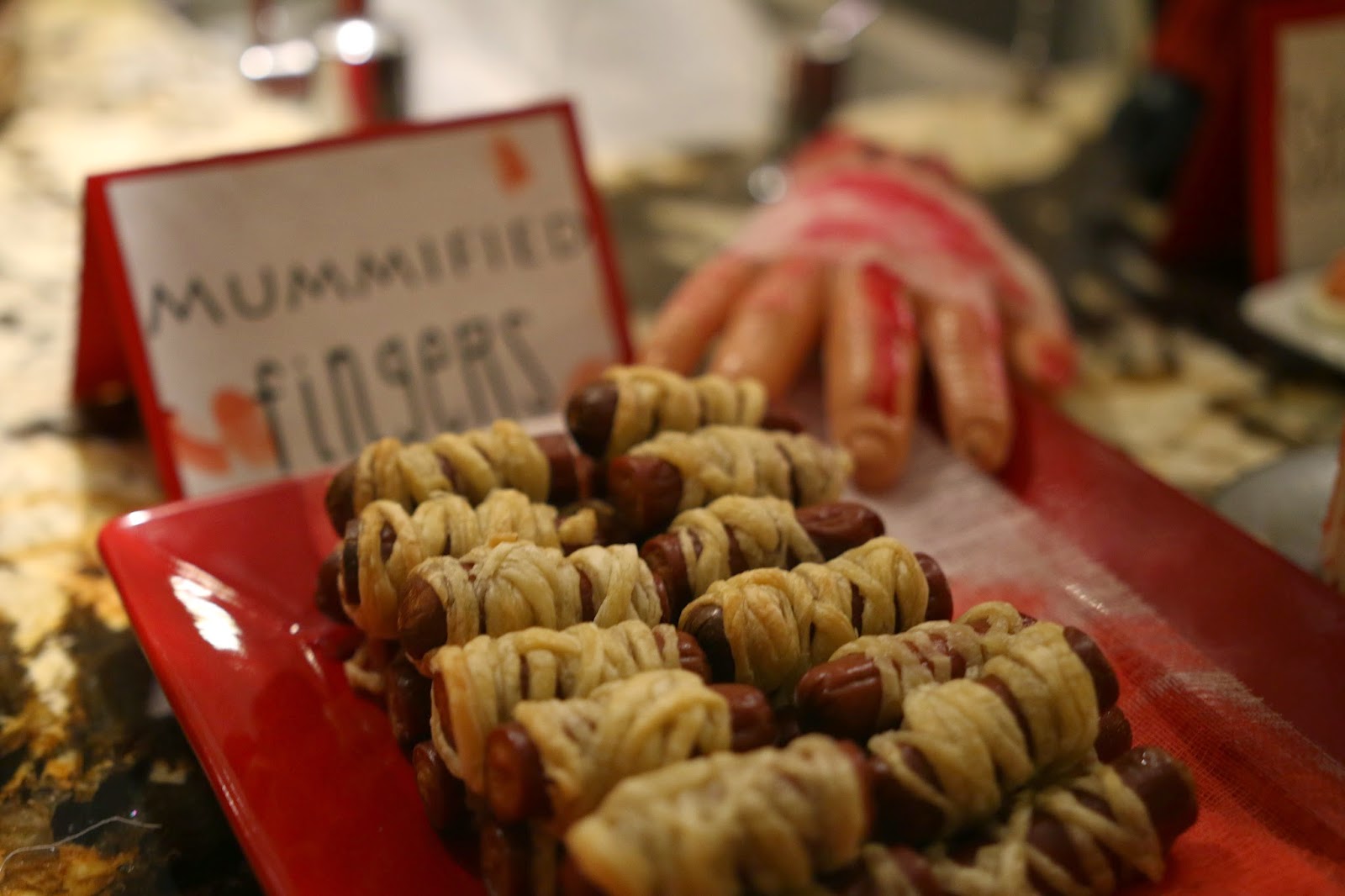 Mummified Wieners
Cut wieners in half, using a pasta cutter, cut pasta in thin strips and roll around the wiener. Bake.
Similar recipe
Satan's Spawn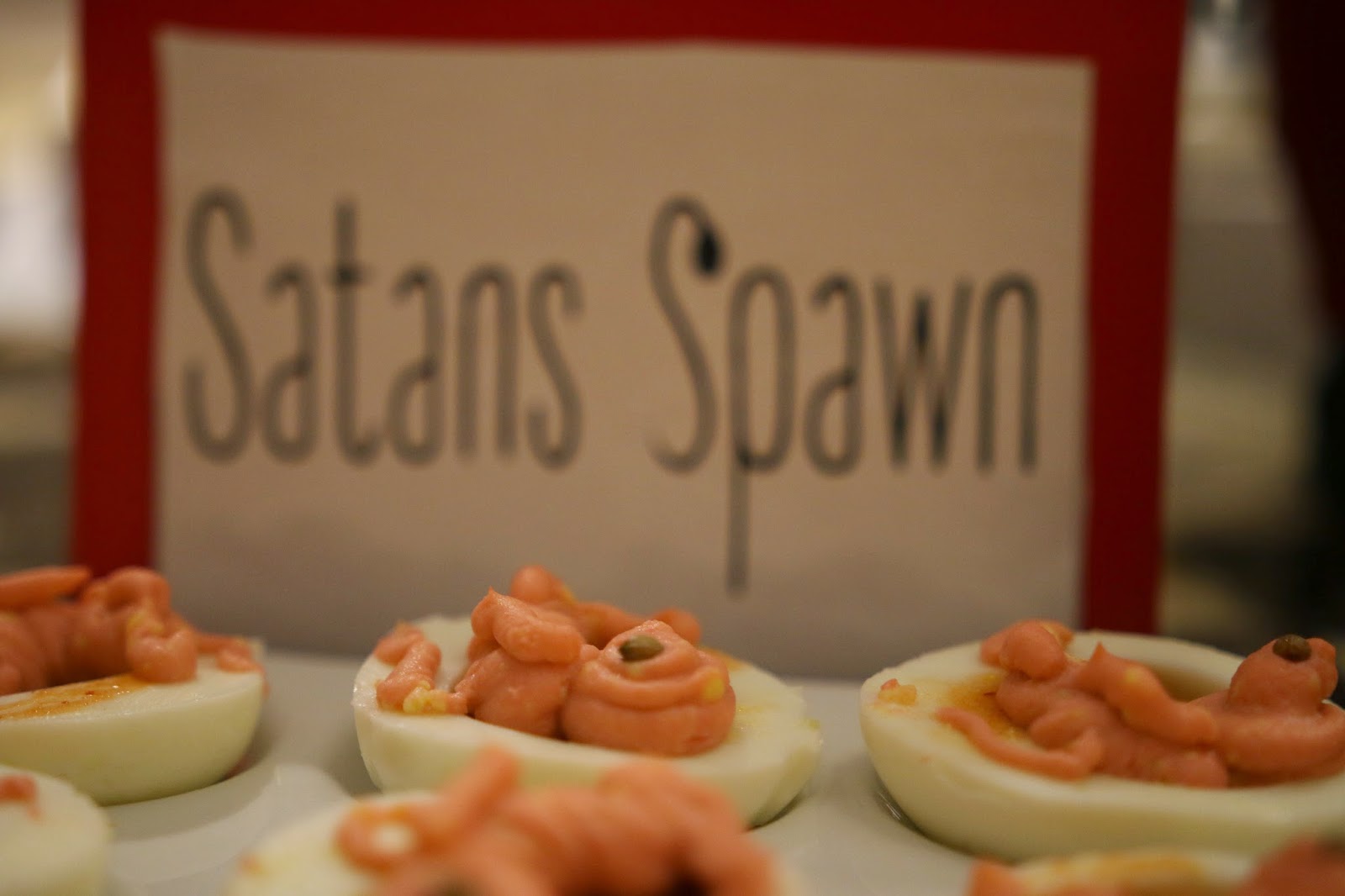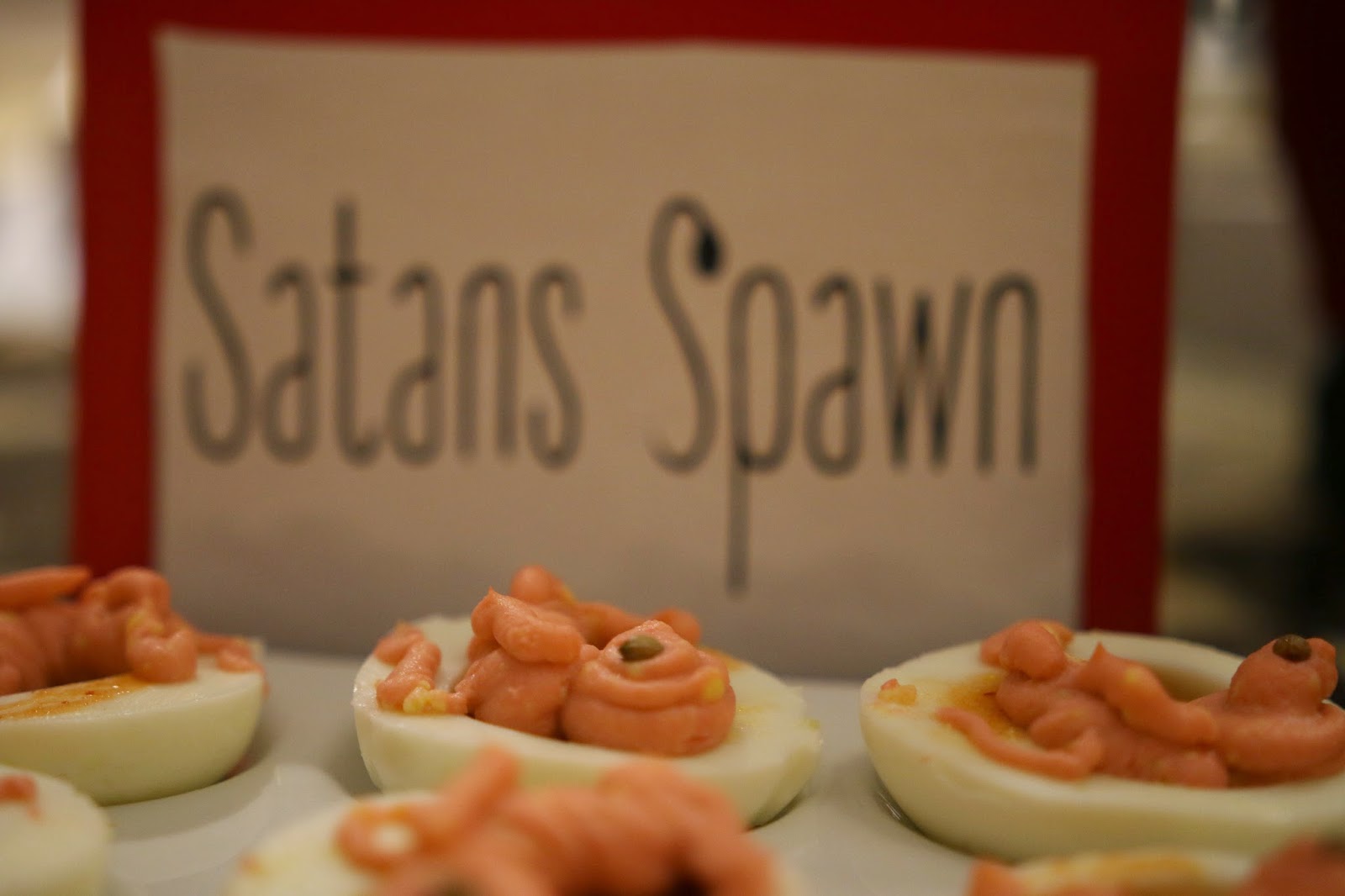 Fill egg halves with a sriracha mixture and pipe in the yolk and mayo mixture to look like Satan fetuses.
Full recipe
LadyBUG's life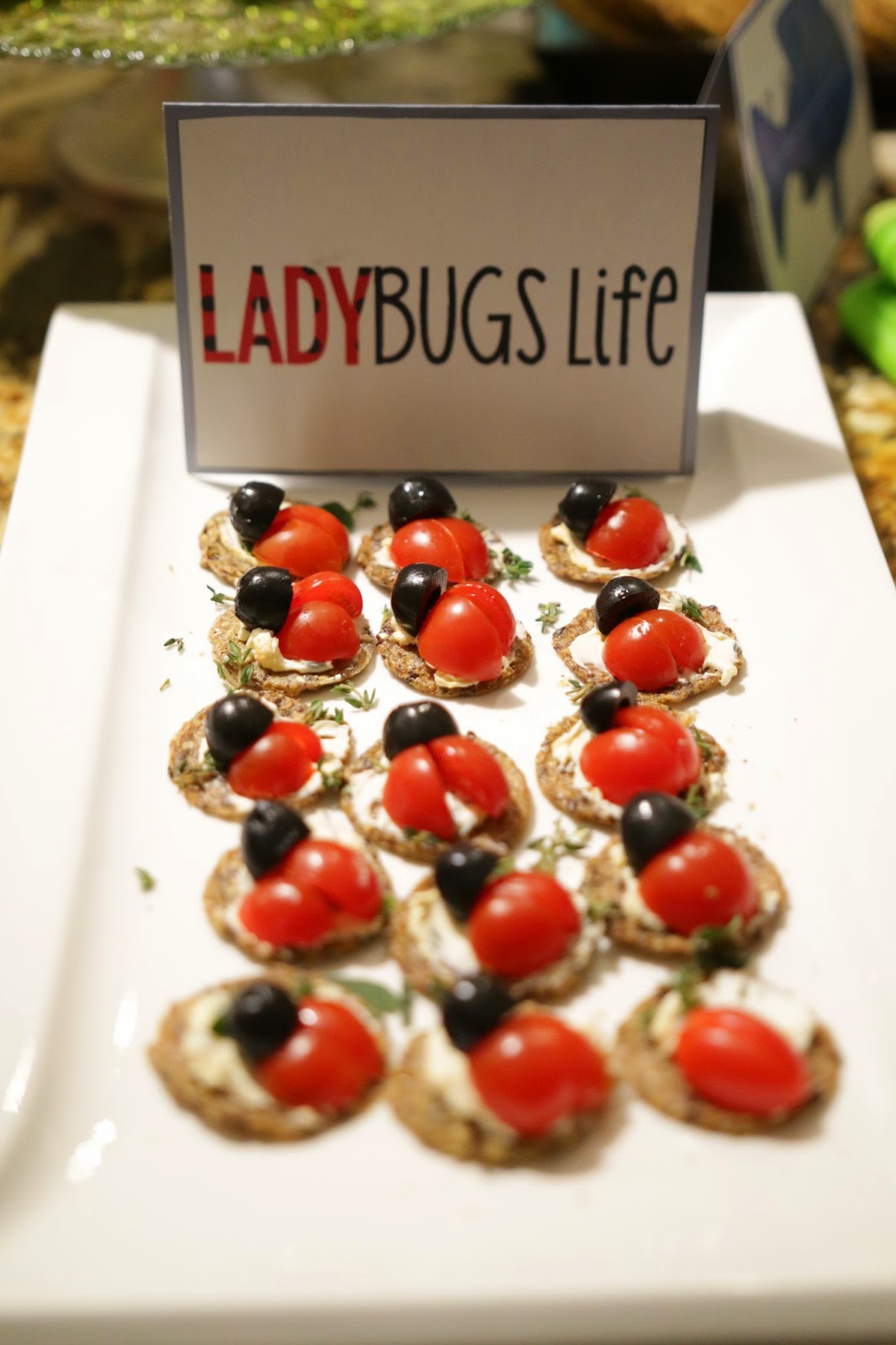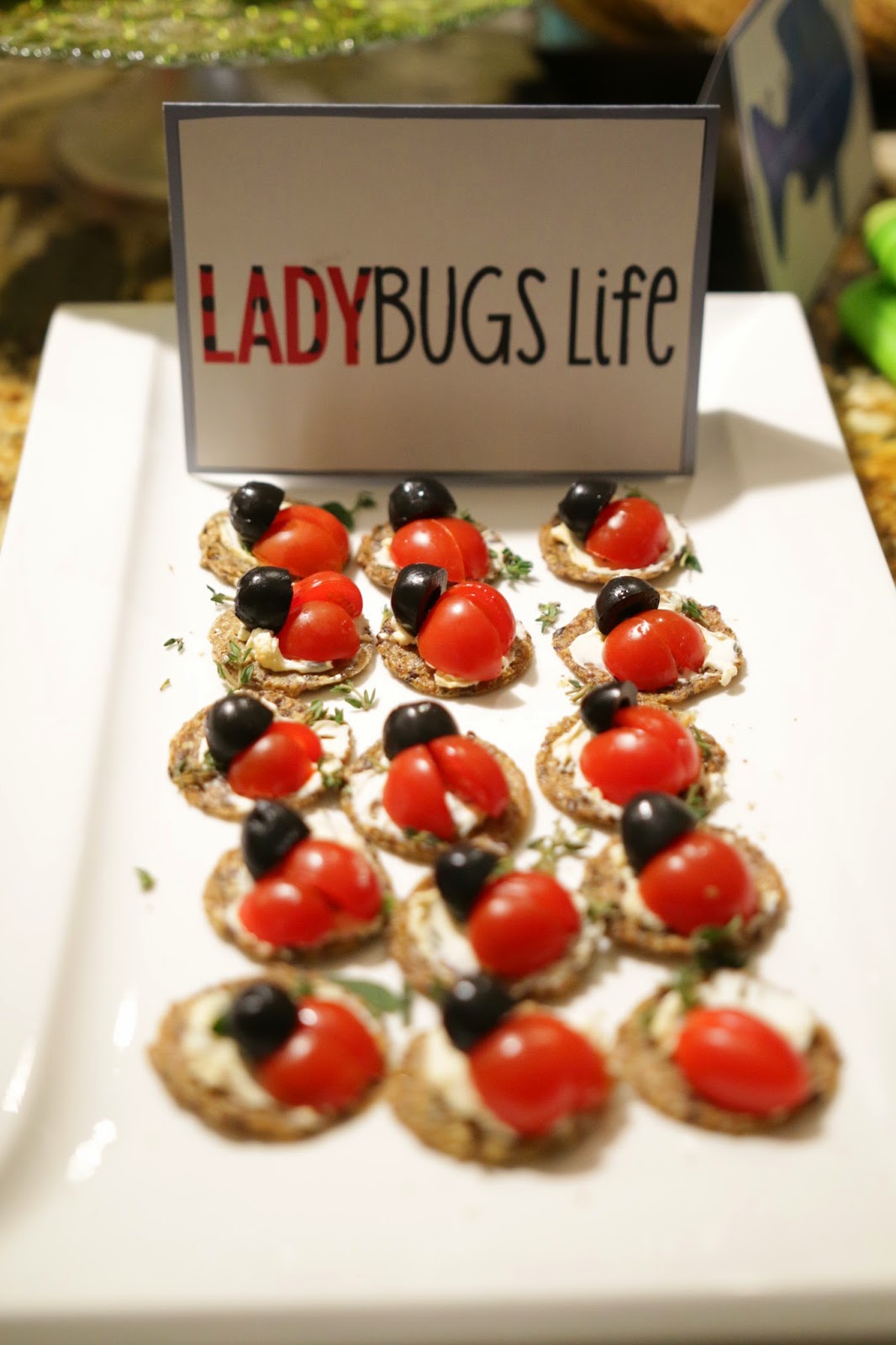 Top a cracker with cream cheese and herbs and add a quartered cherry tomato and half an olive as the head
For libations serve a cocktail like Black Magic Gin – Blackcurrant, Gin & GingerAle or a Bloody Caesar.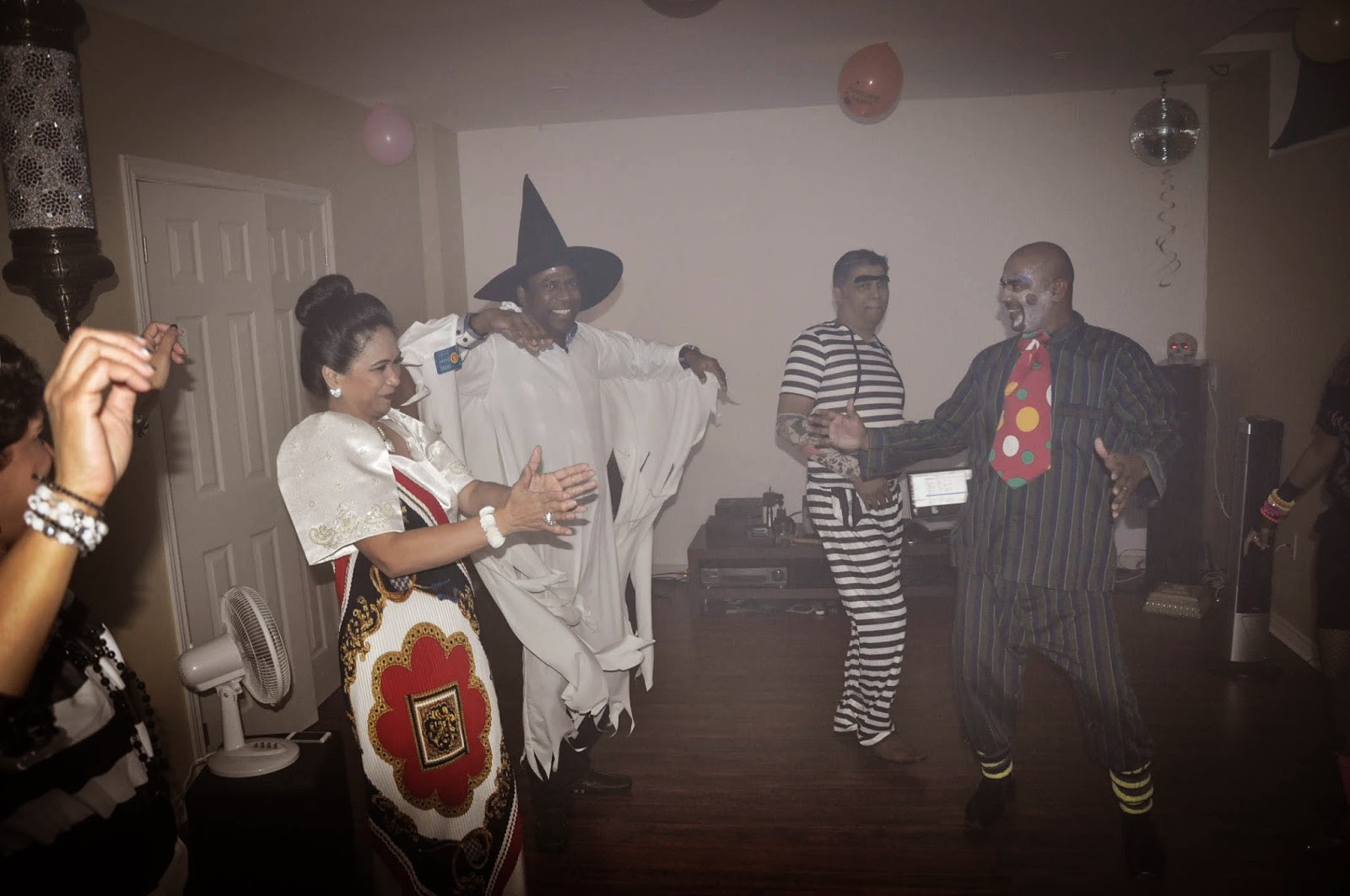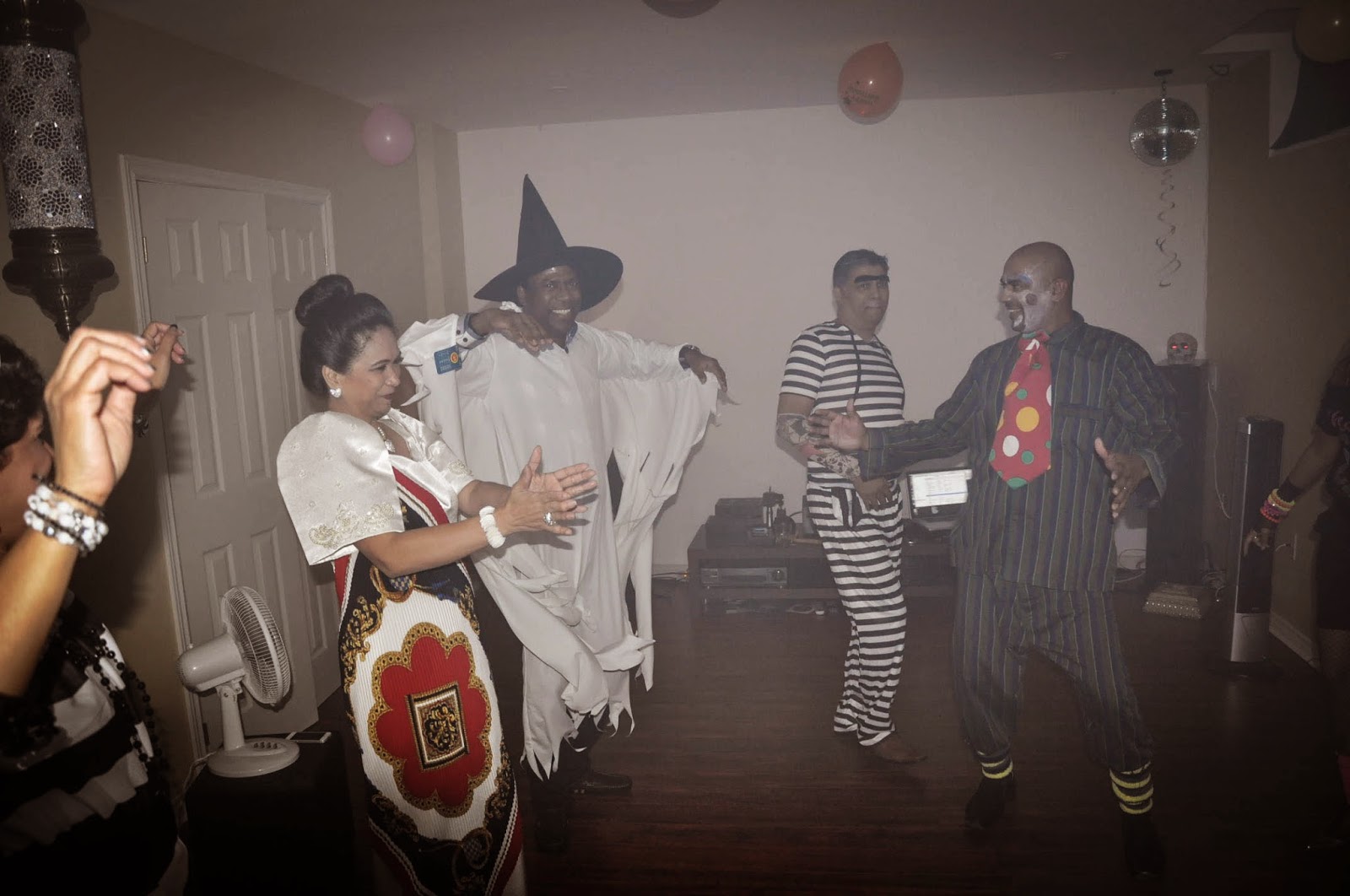 Apps and libations naturally morp into a dance party. Make sure you have plenty of great dance music to keep your witches and goblins on the dance floor. And when they're ready for dinner I like to follow with more themed food
Pirates Scurvy Stew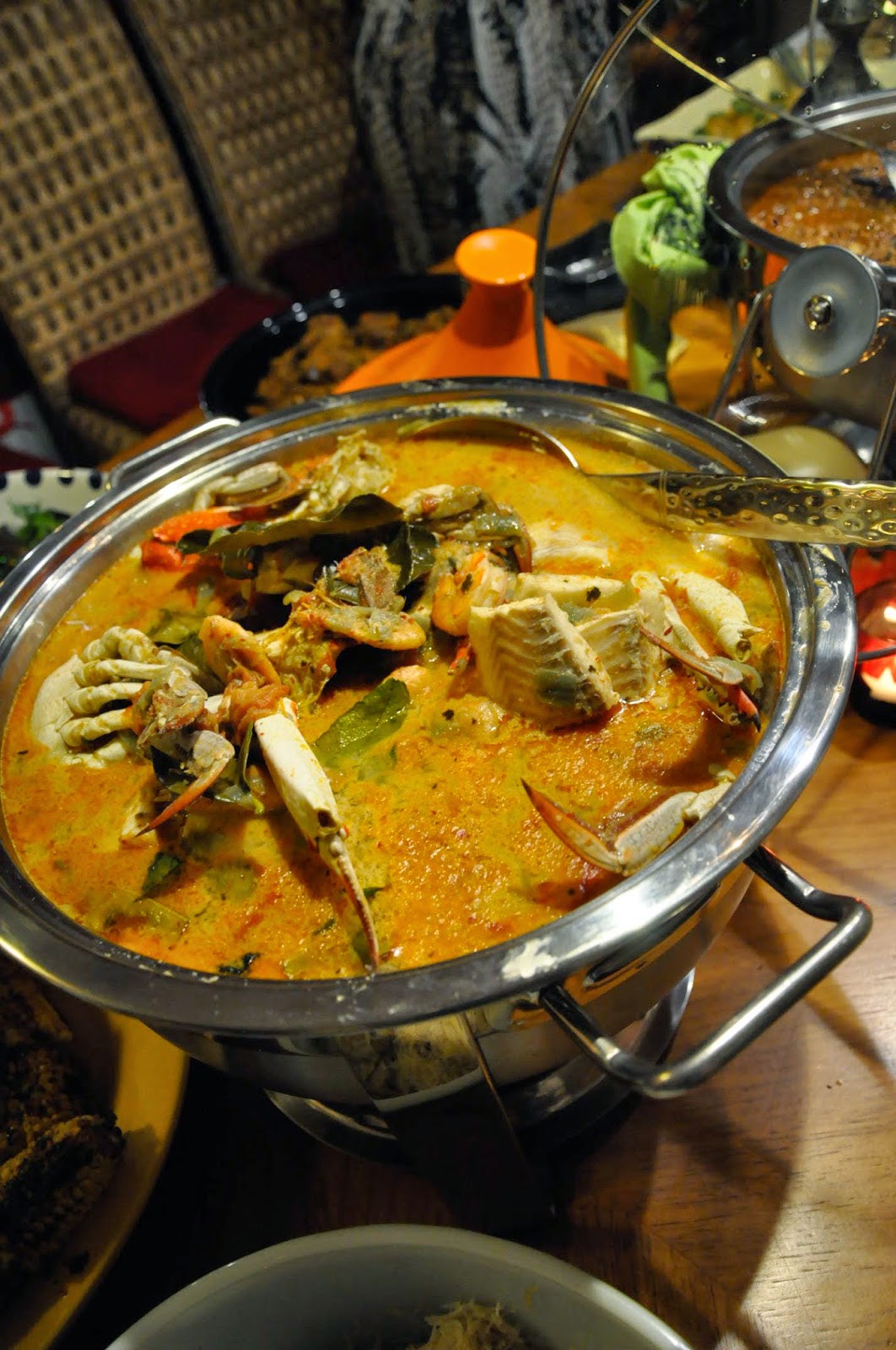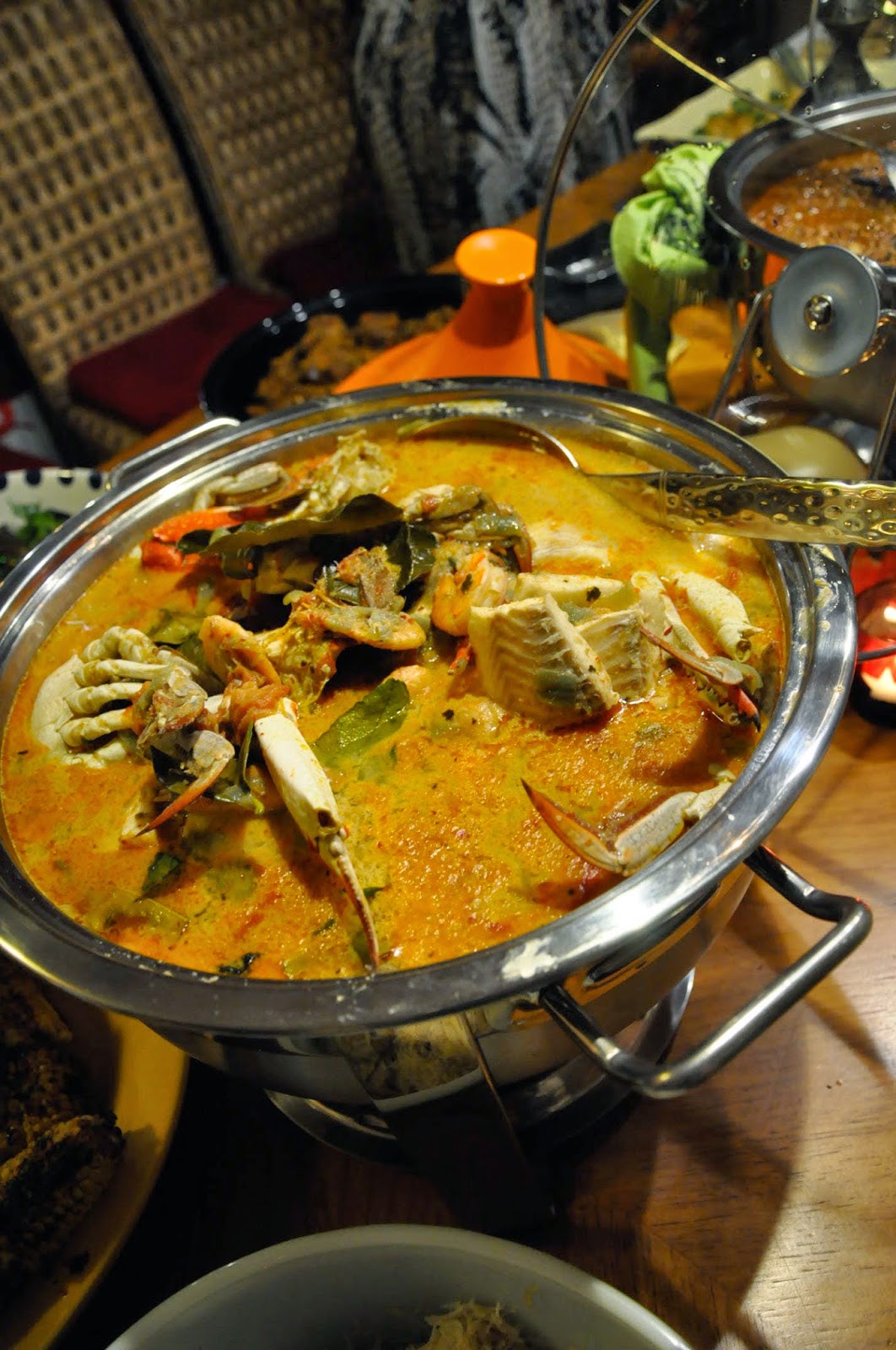 Crab, Fish and Shrimp cooked in a Thai red curry. Made with this
Red Curry Paste
.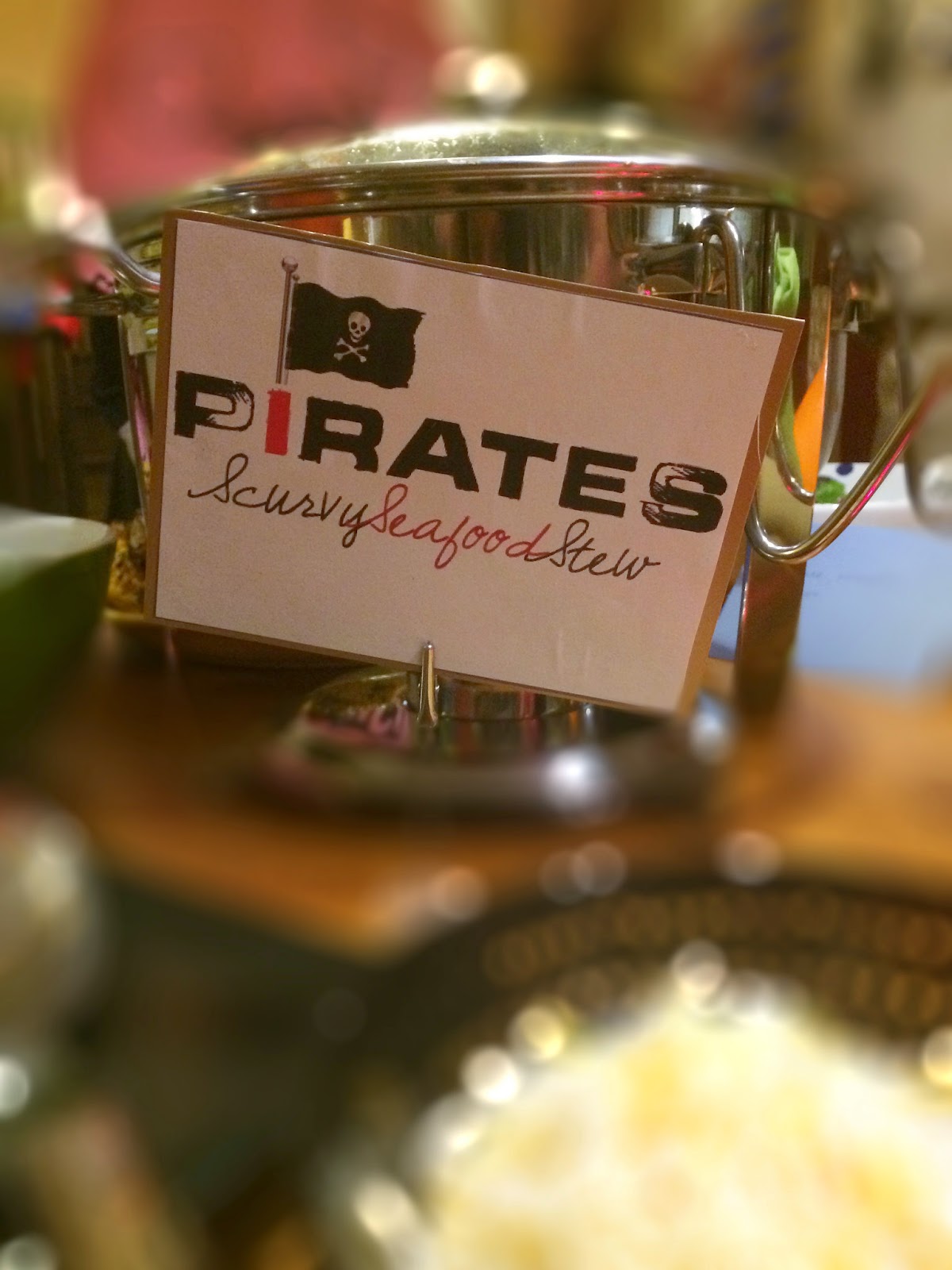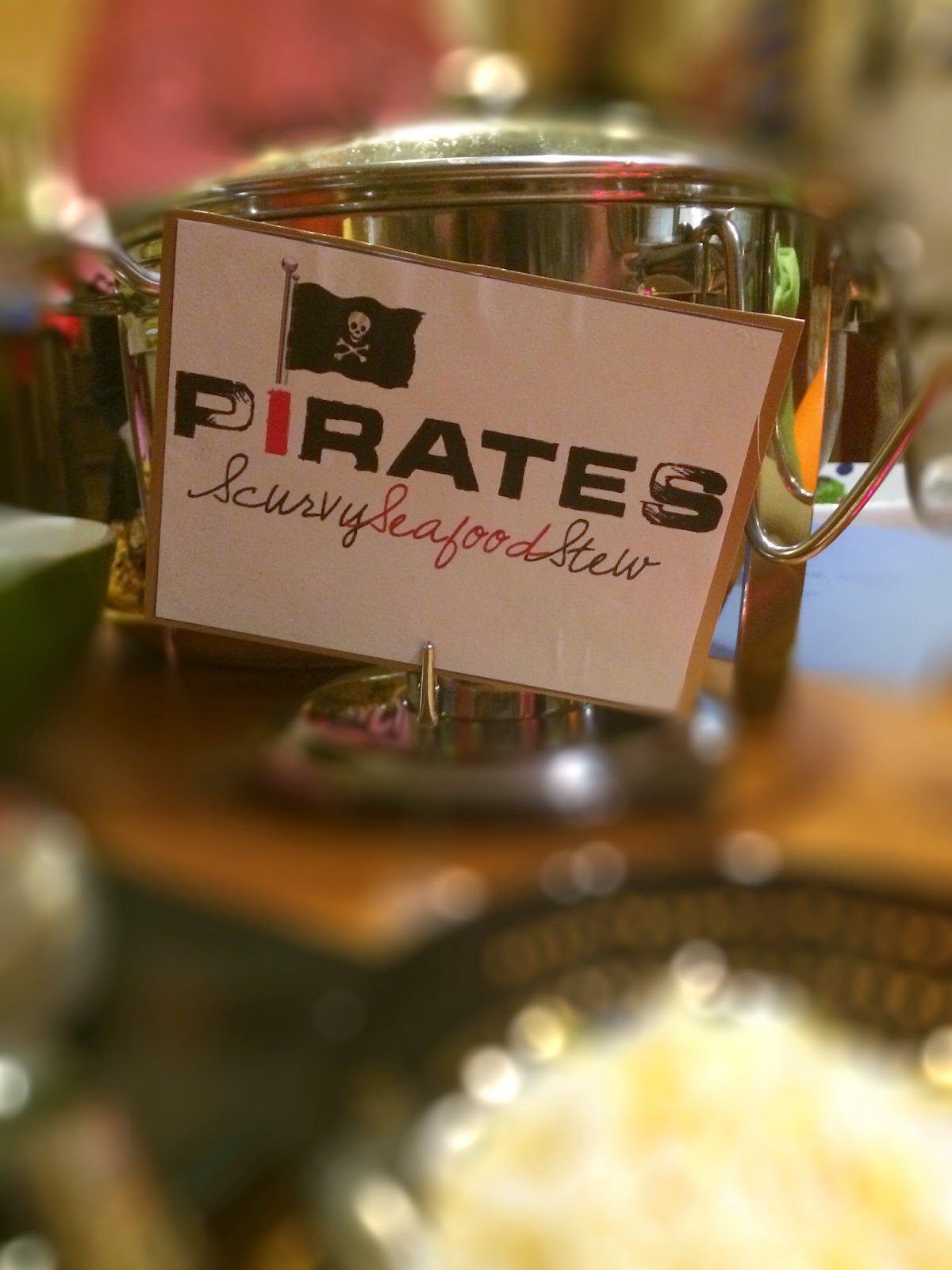 Cowboy Chilli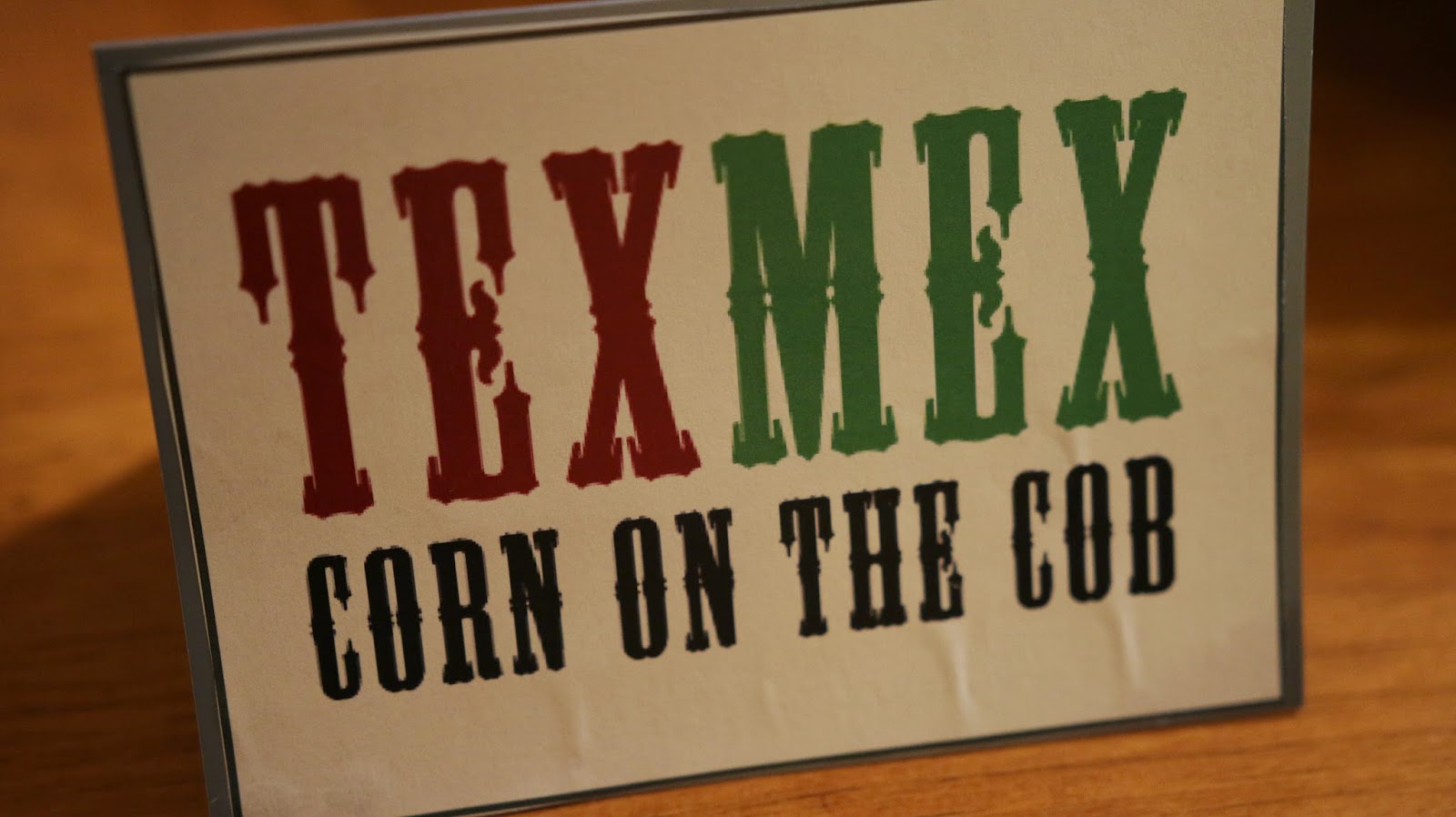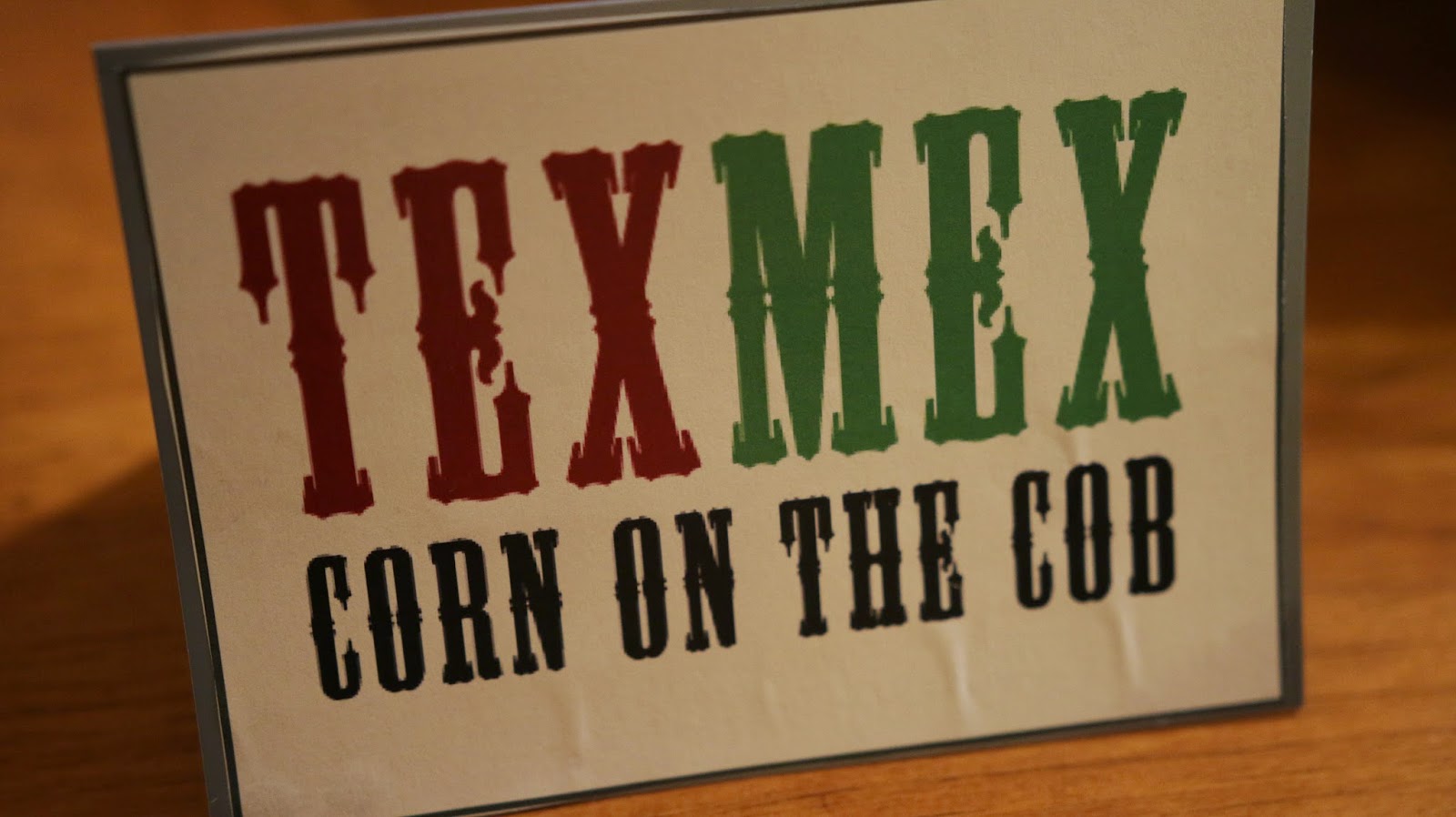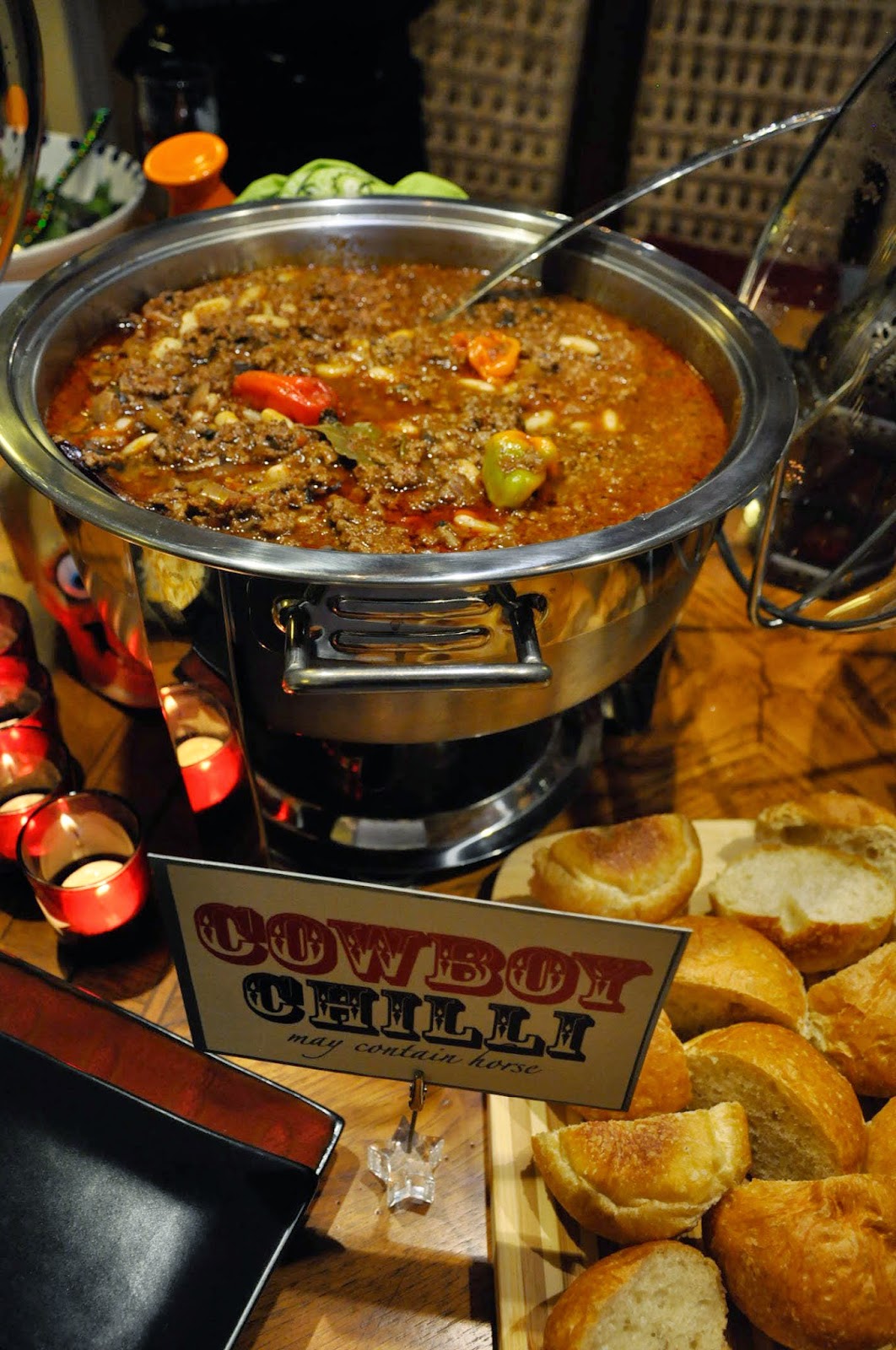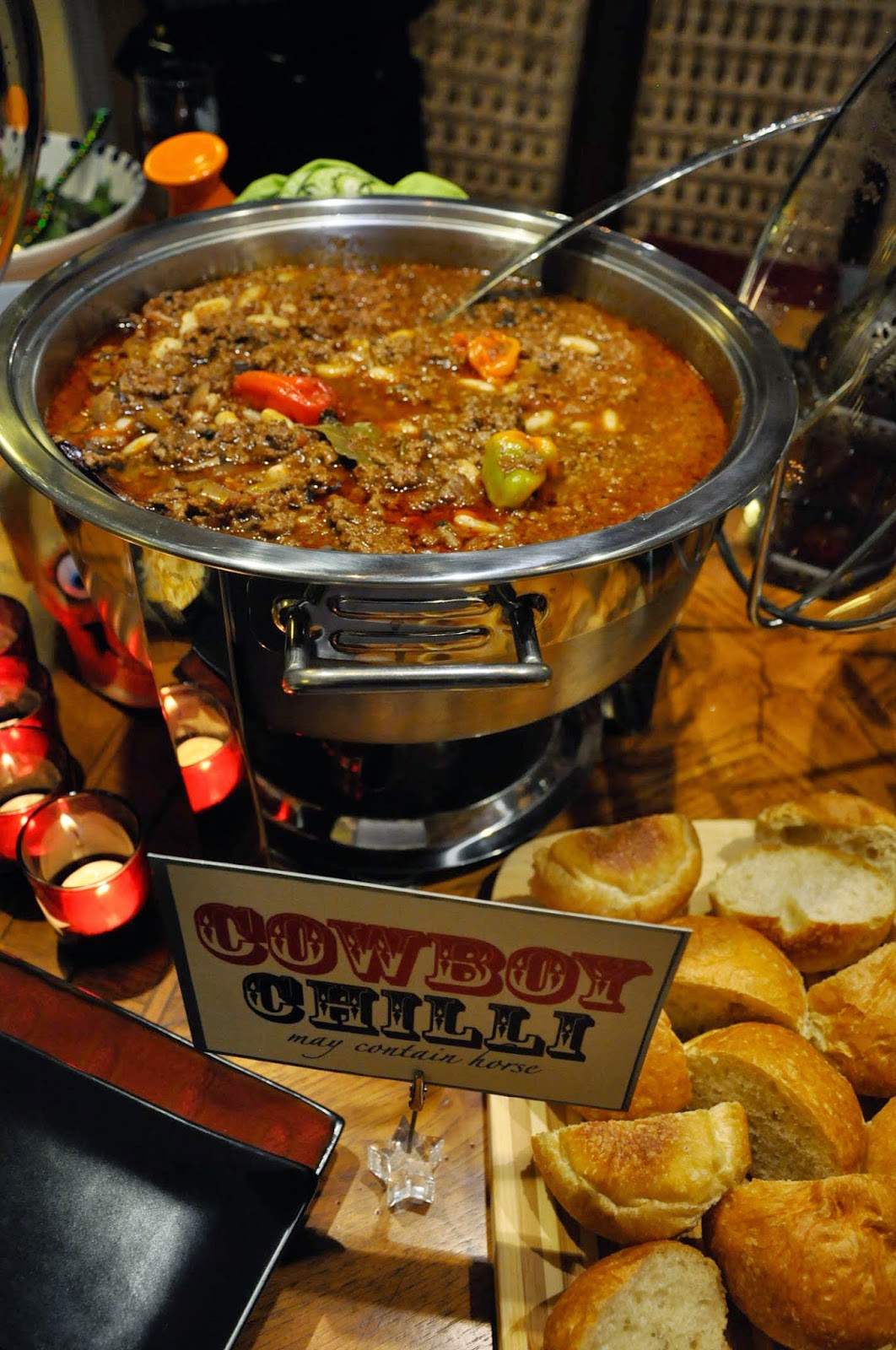 Meaty Texas style chilli
The whole Empanada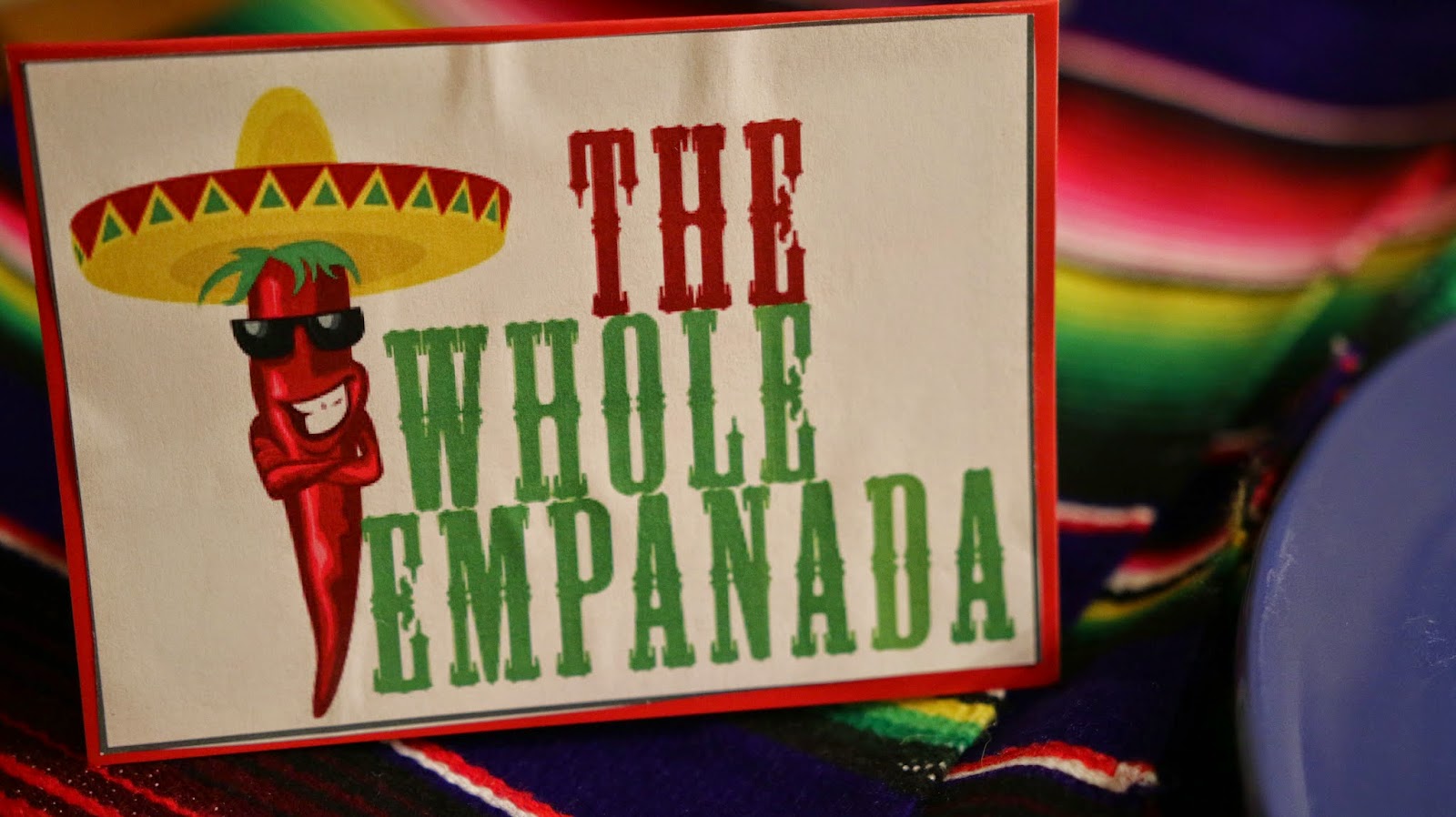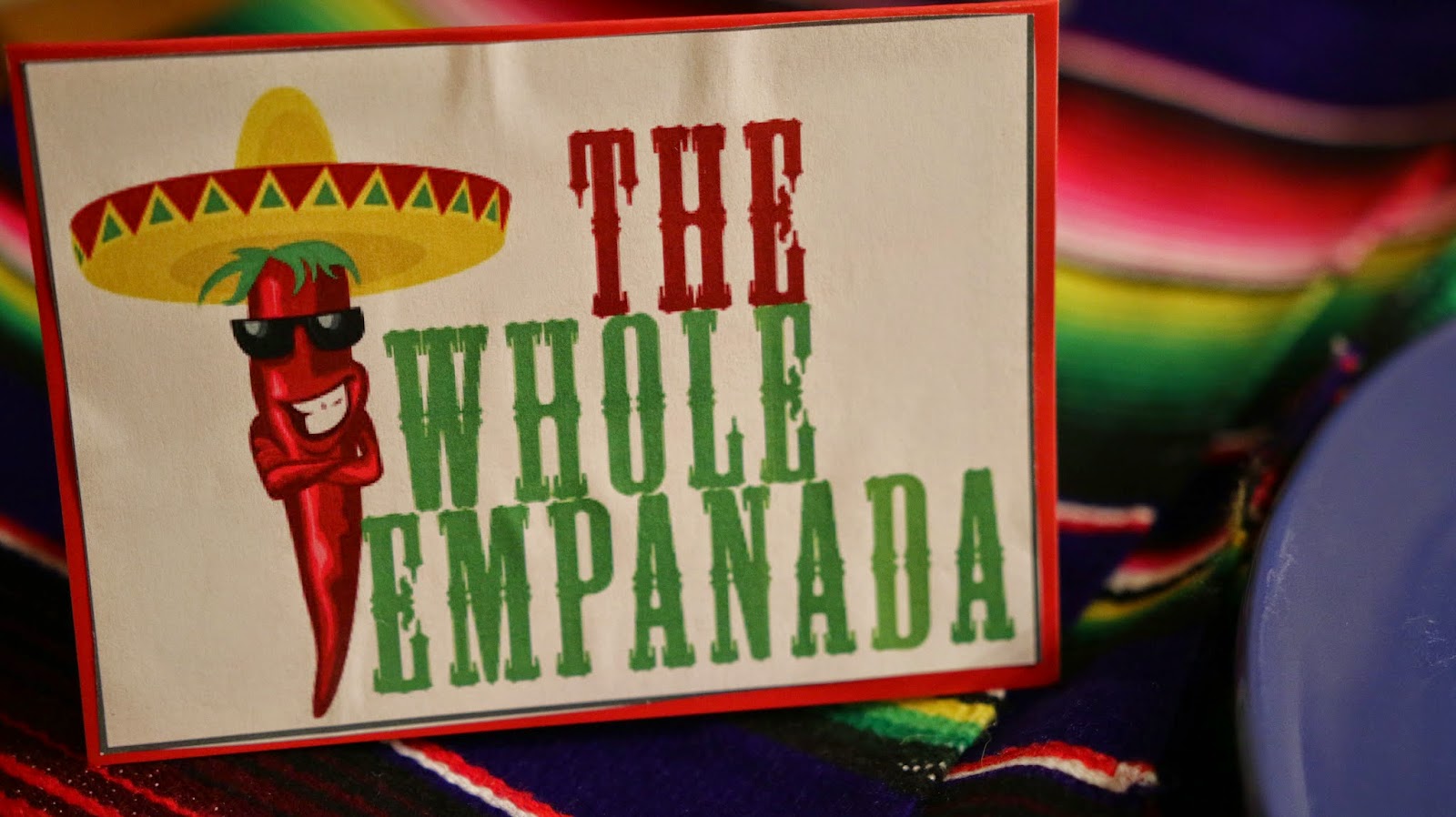 Moroccan Tagine Chicken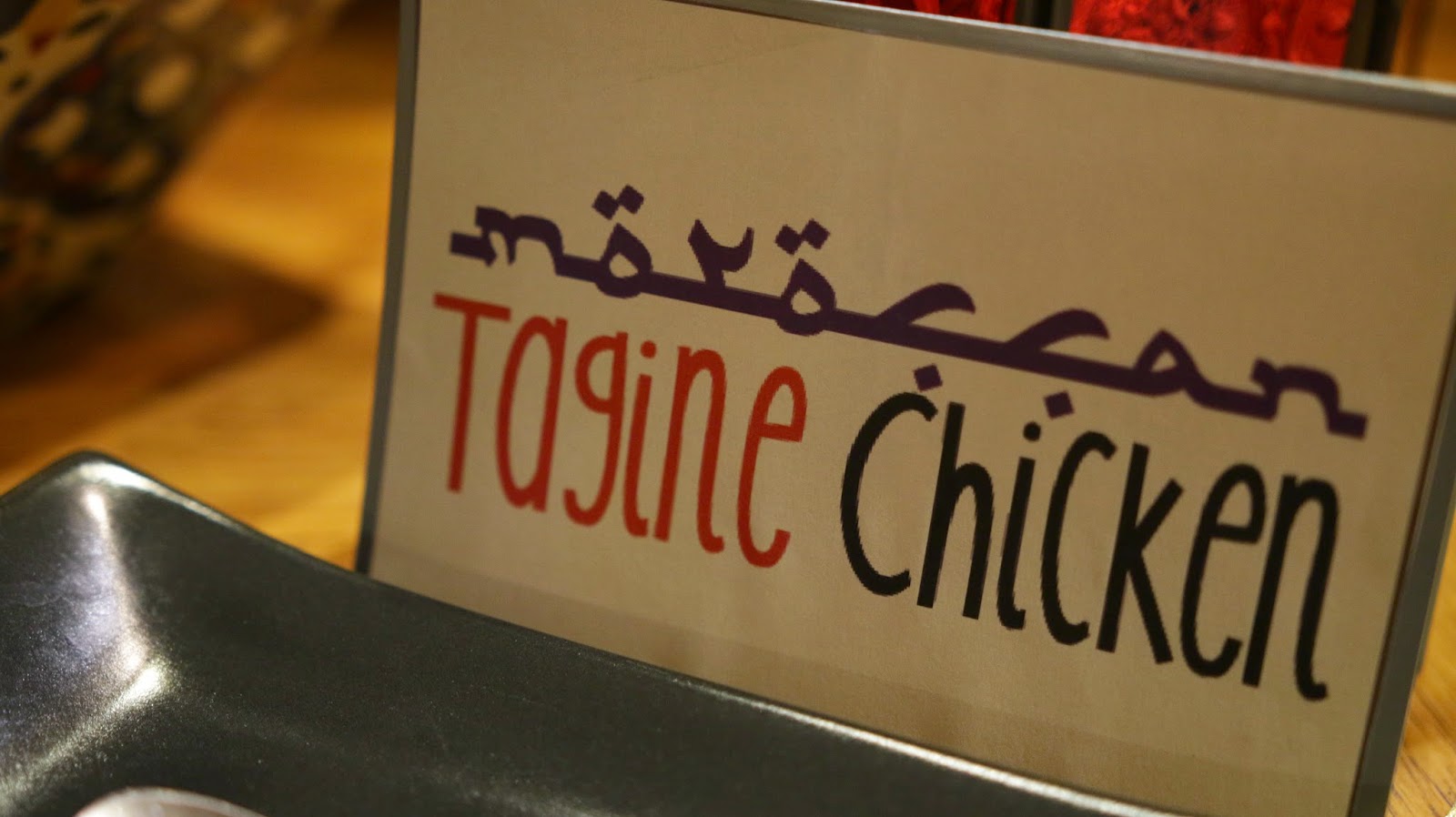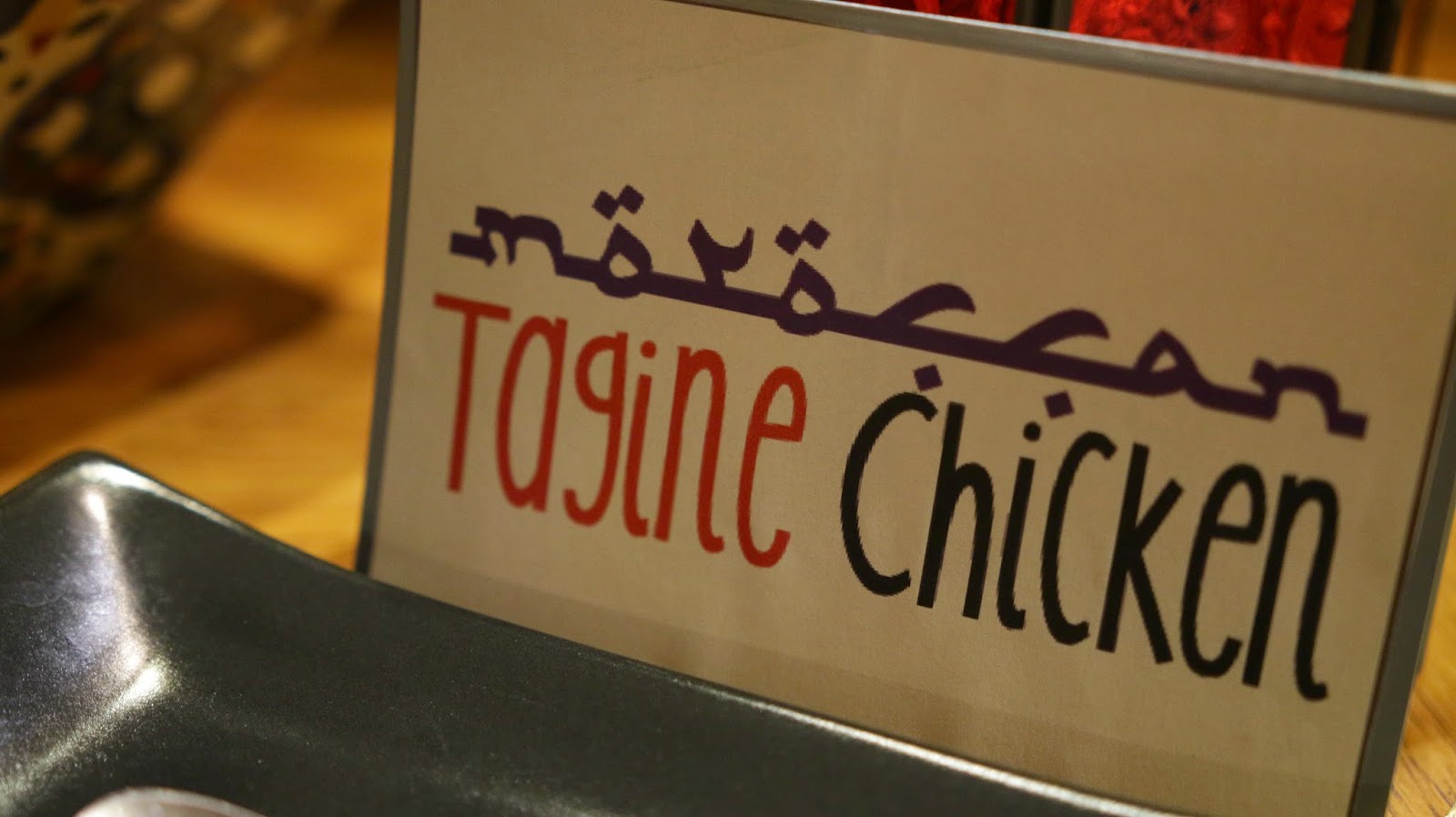 Arabic style chicken cooked in a tagine
Dino poop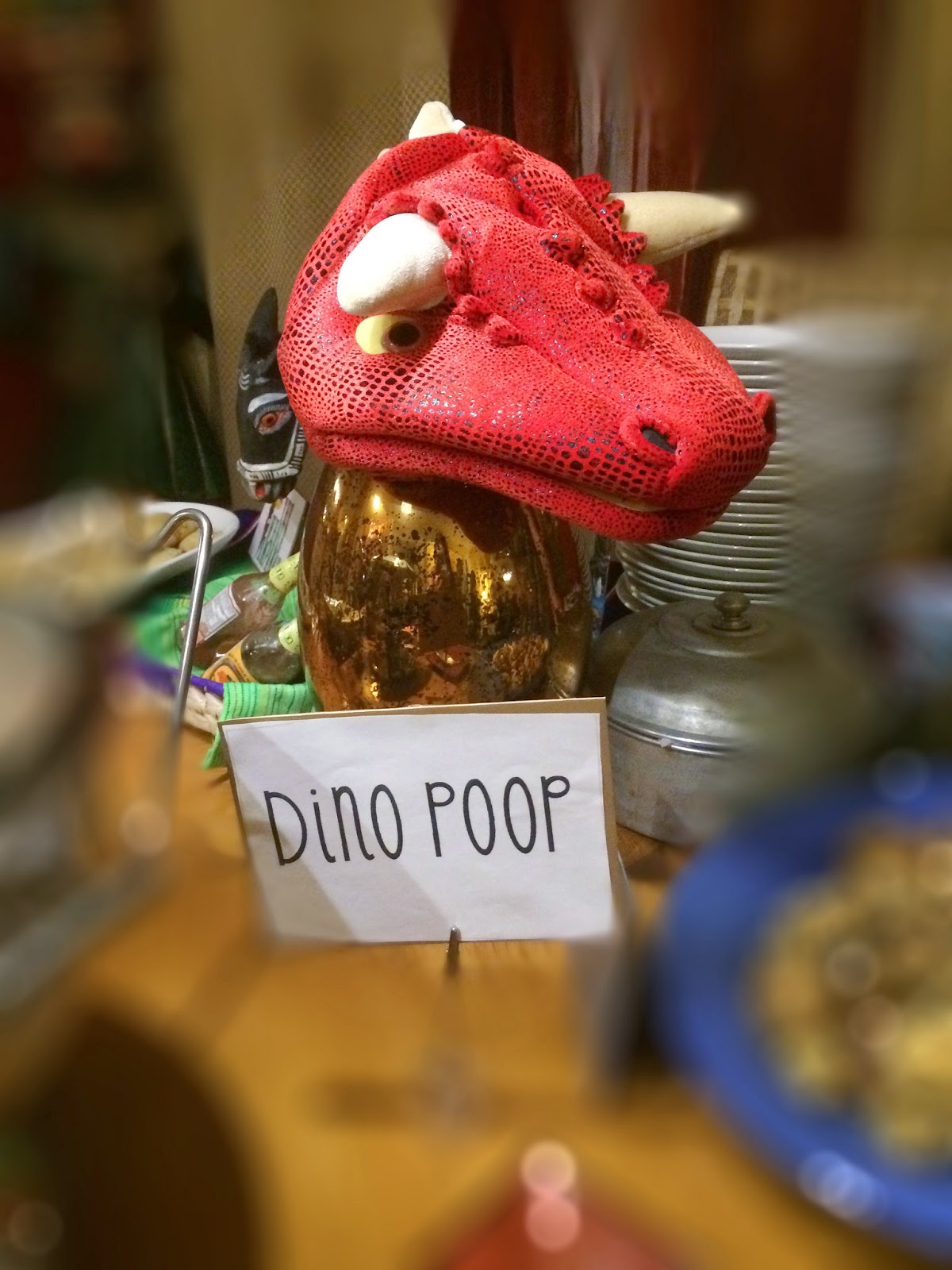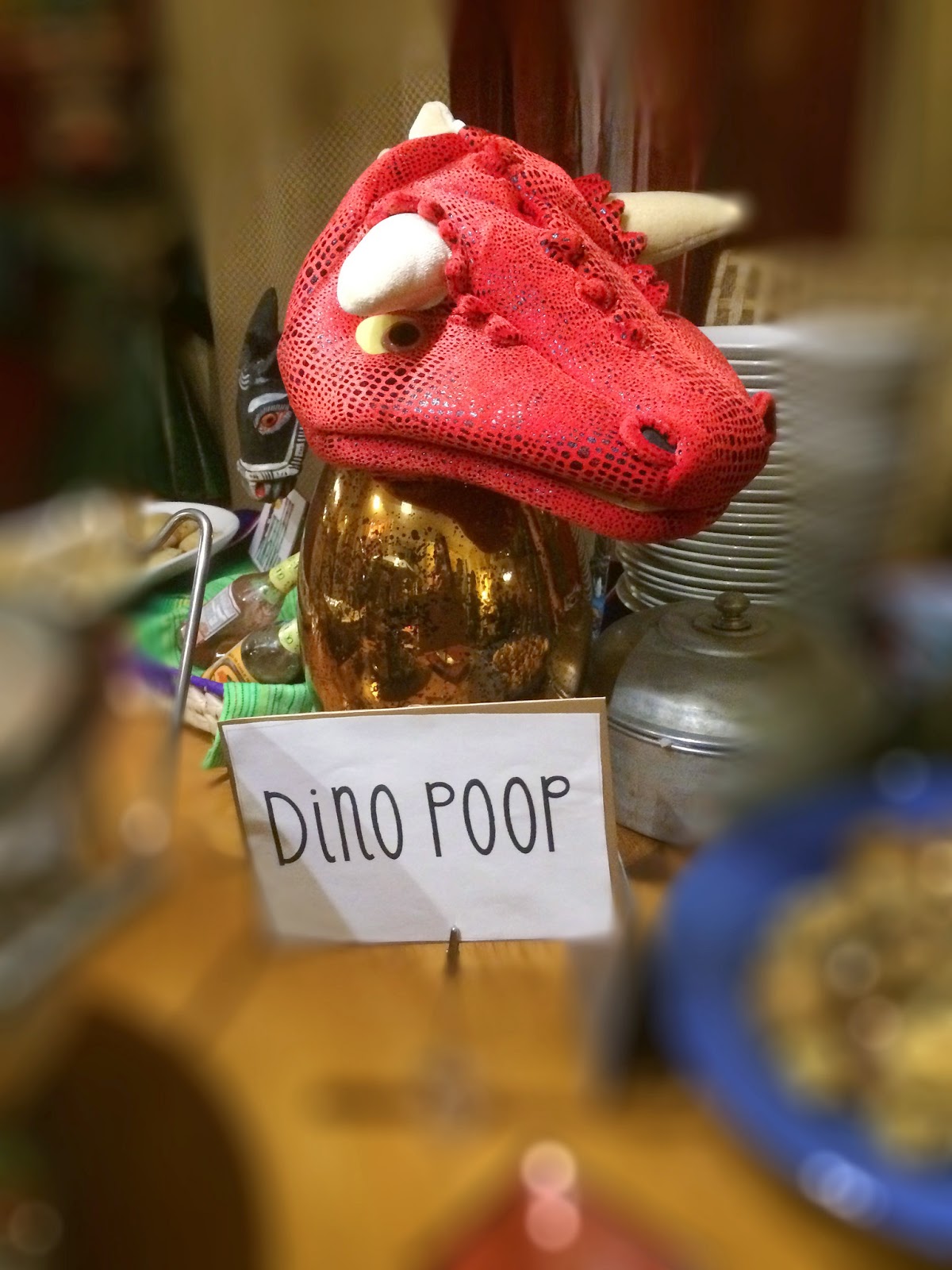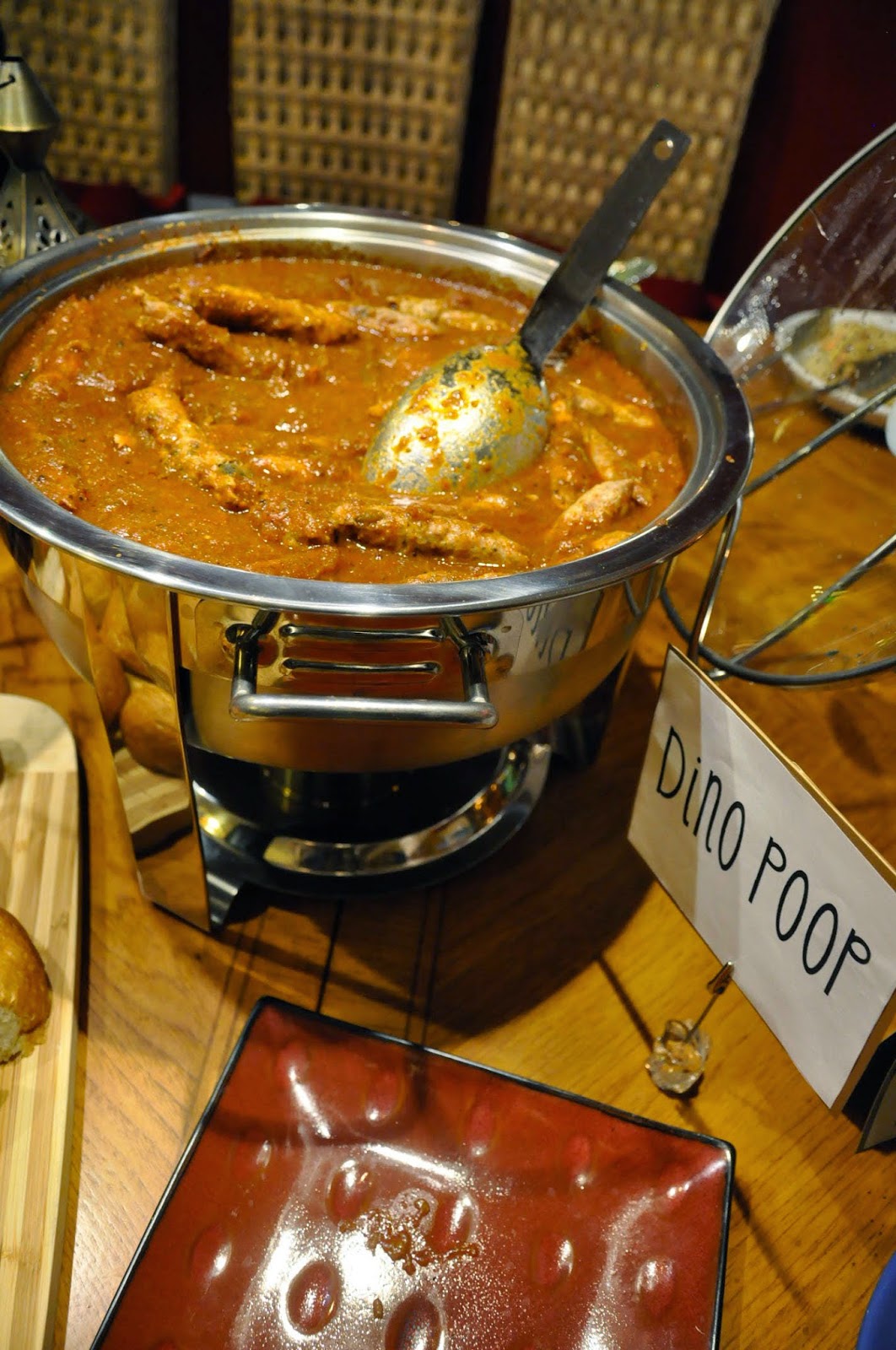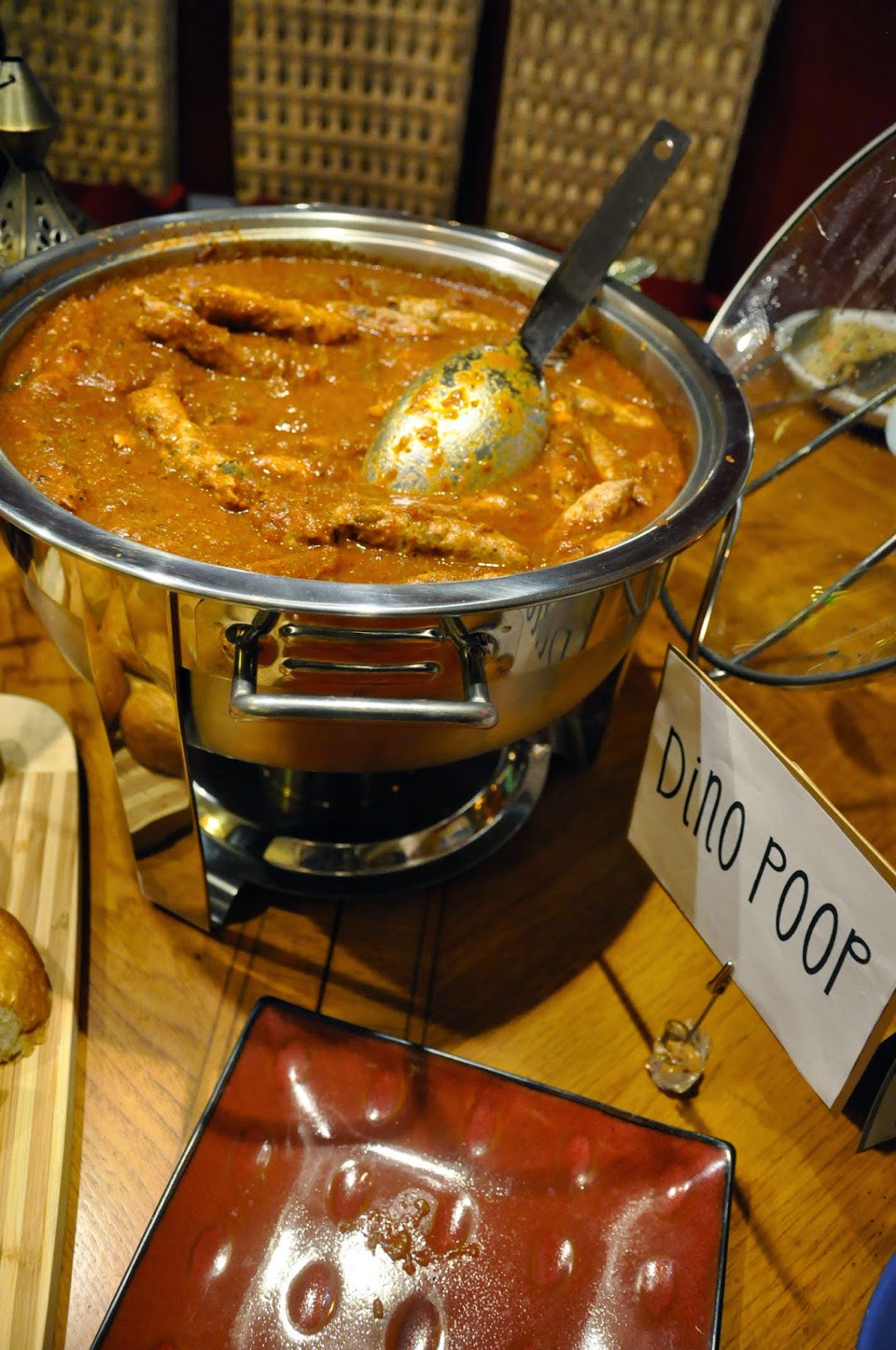 This is a great name for a popular dish that you can reinvent for something else. I cooked kebabs on the BBQ and then tossed it into a delicious tomato based gravy.
TexMex corn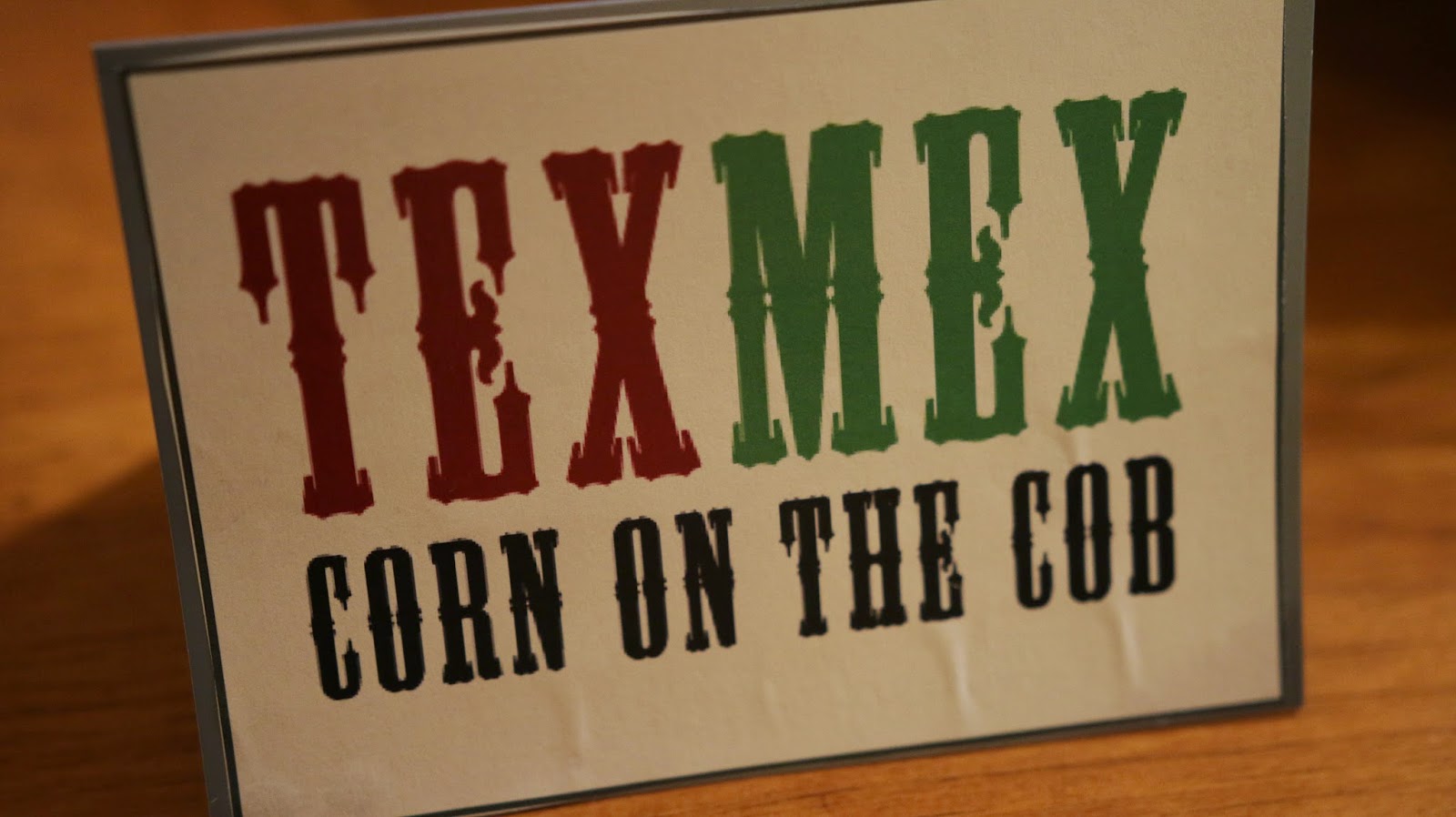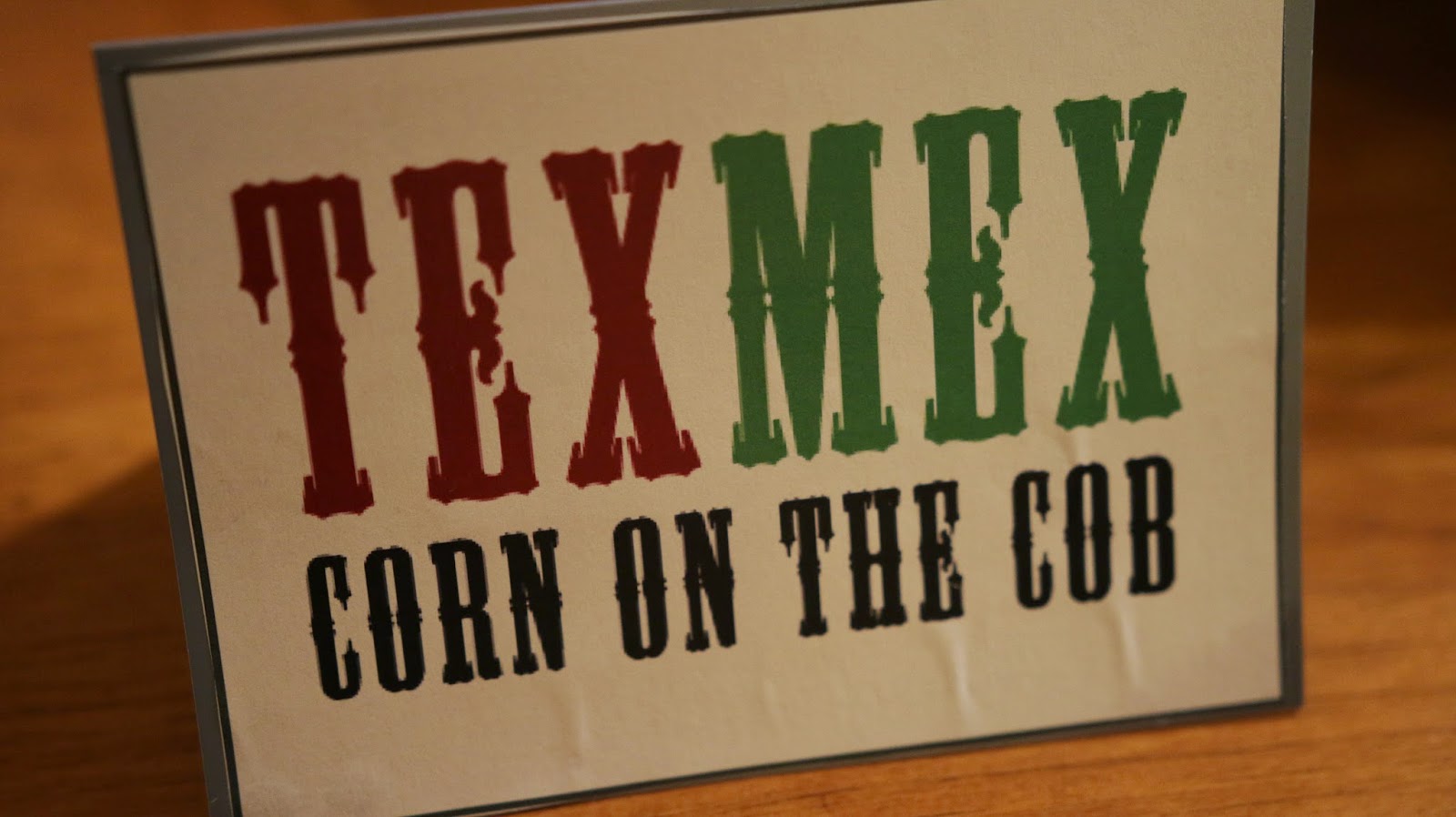 Make a compound butter with TexMex flavours, and brush the corn with it before and after cooking it on the grill.