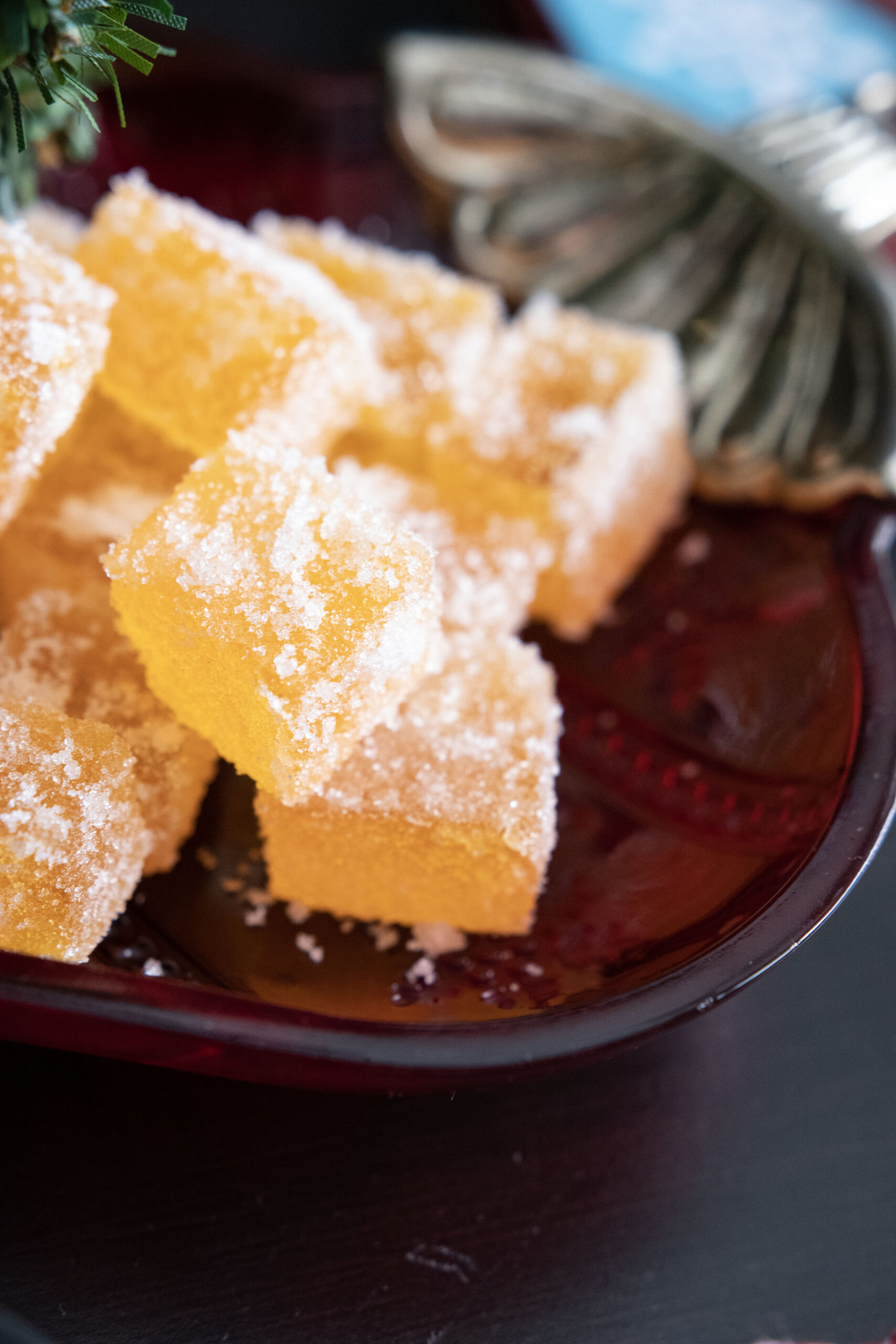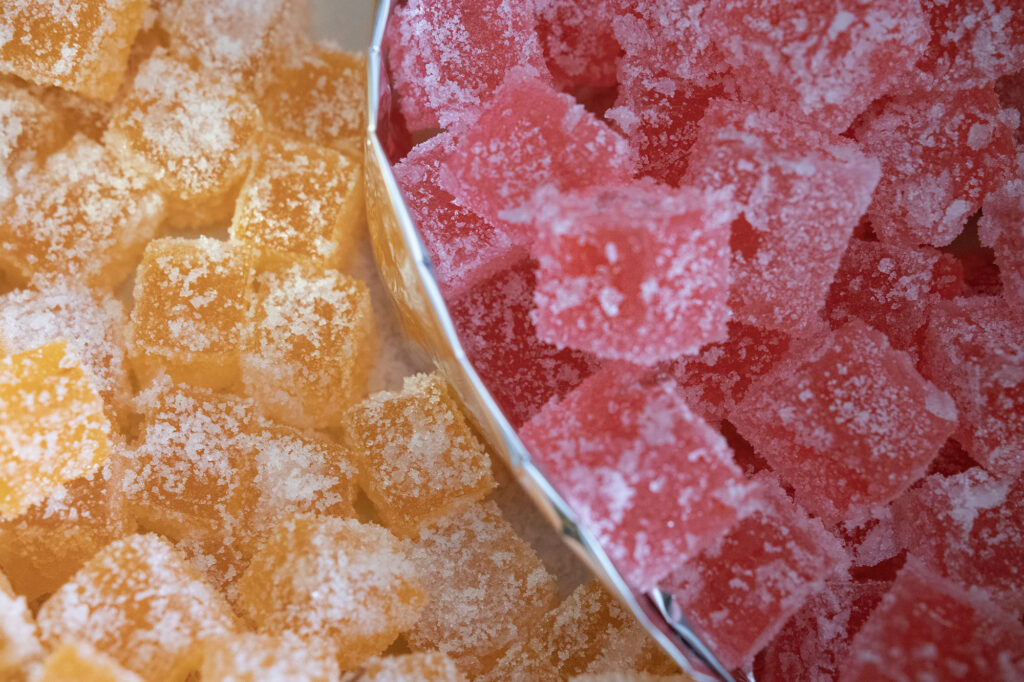 Jujubes are made out of sugar, water, lemon, gelatin and flavourings.Its poured into a greased container. Once set its cut into cubes and then rolled in sugar a few times and stored in a dry air tight container.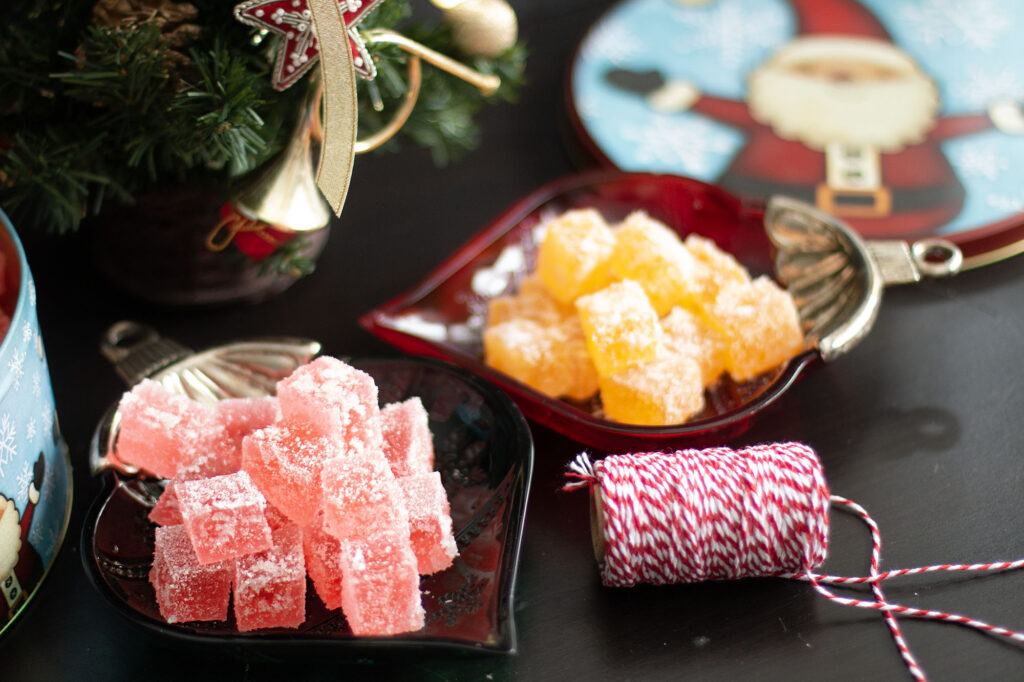 My grandmother always made these as part of her Christmas platter or kuswar, and it wasn't until this year that I ventured out to make it myself.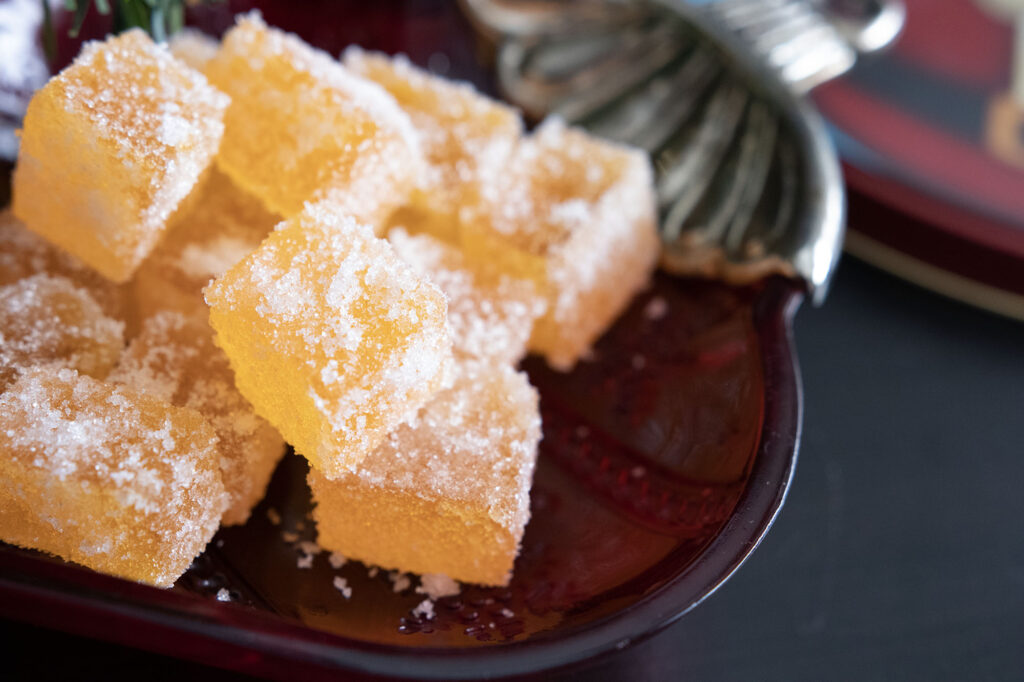 While these are widely available commercially, I liked to customize the flavours. This year I made Mango & Cocopandan.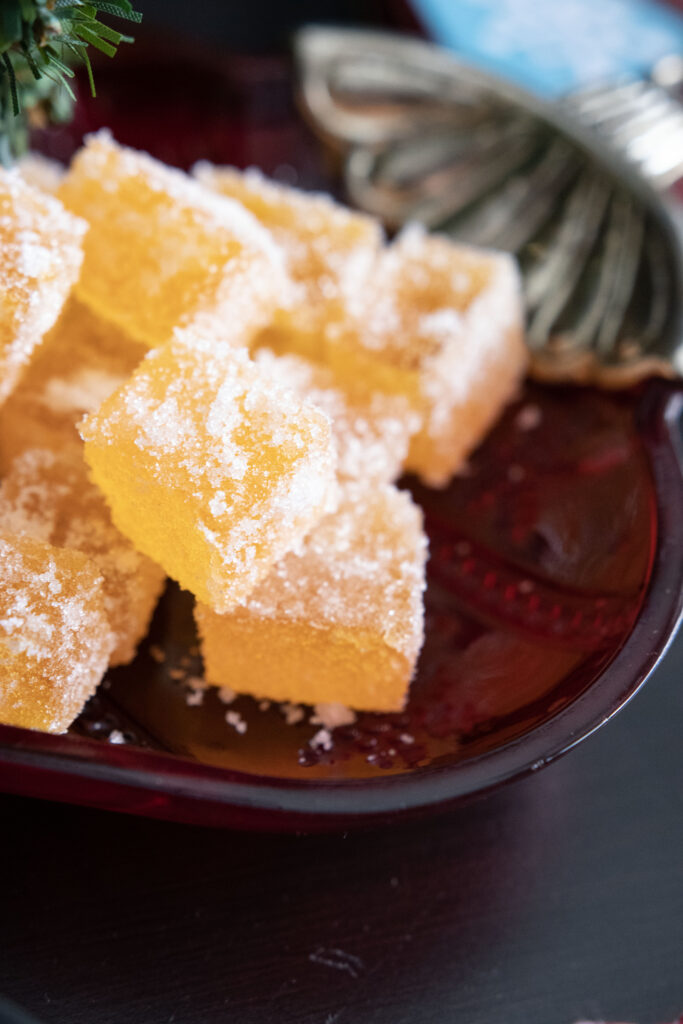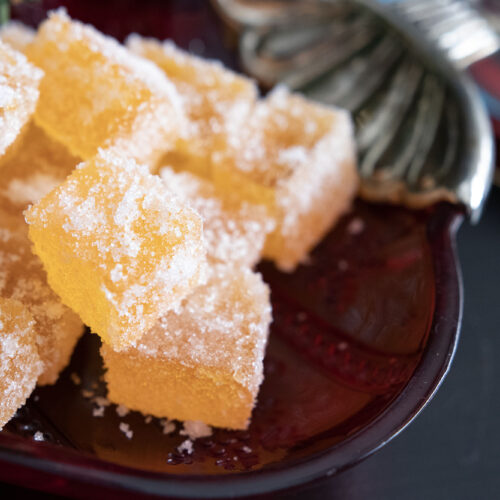 Jujubes
Ingredients
50

gms powdered Gelatin

200

ml

hot Water
Syrup
400

gms Sugar

200

ml

Water

Juice of 1/2 Lemon

1 -2

drops essence & color of your choice
Instructions
Dissolve the gelatine in the hot water and leave to bloom for 10 mins

Add the sugar, water and lemon juice in a pot and boil till dissolved and thickened

Add the essence & color

Add the bloomed gelatin

Pour this into a greased tin – my tins is 7 x 7 inches

Strain your liquid before pouring if required

Leave at room temp for 8 hrs to overnight

Run a knife around the edges

Cut these into little cubes and lay them on a tray lines with wax or parchment paper

Allow this to air dry for an hour or so

Cover this in granulated sugar

Repeat the process if the jujube is still damp

Store in an airtight container