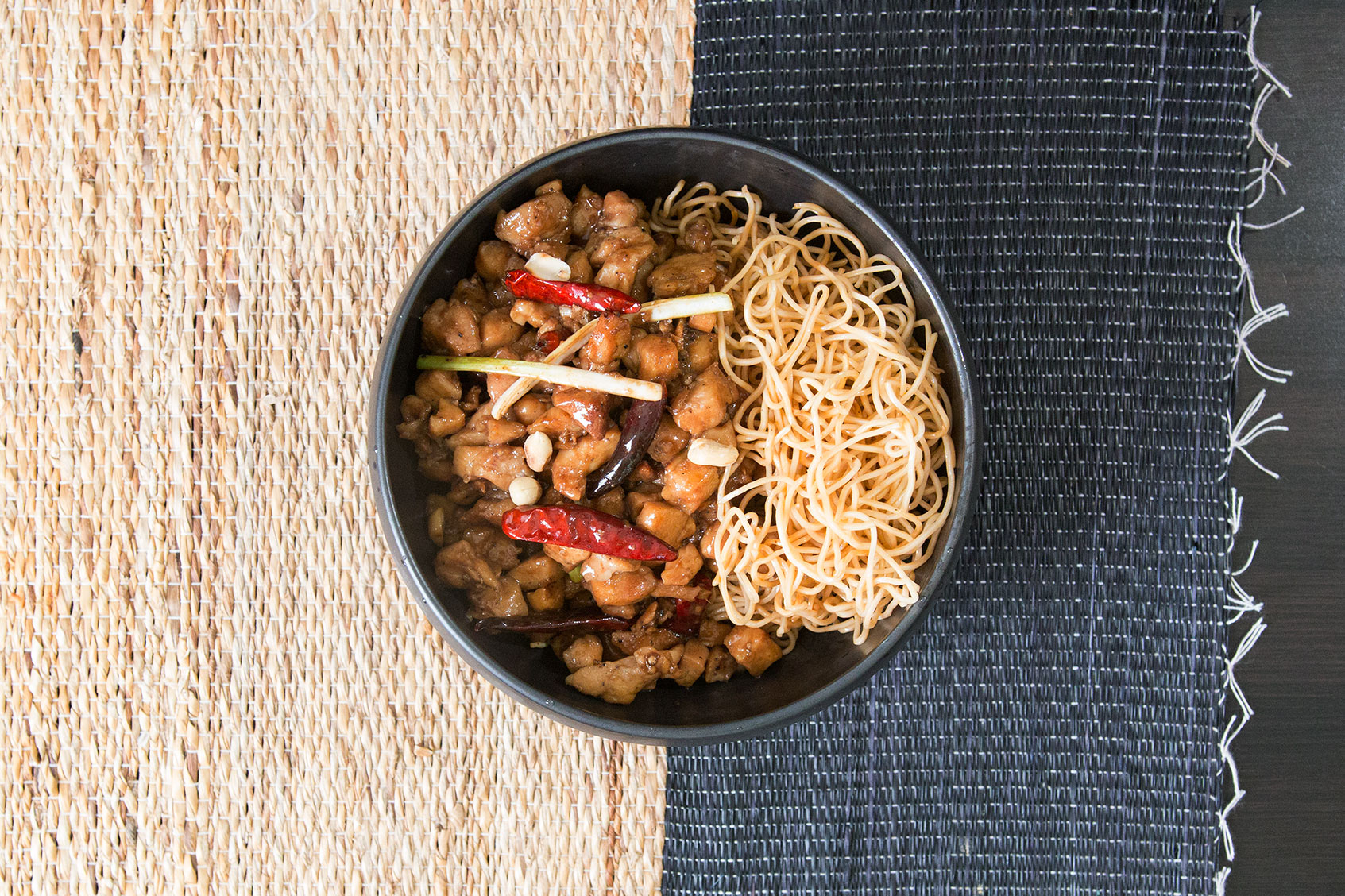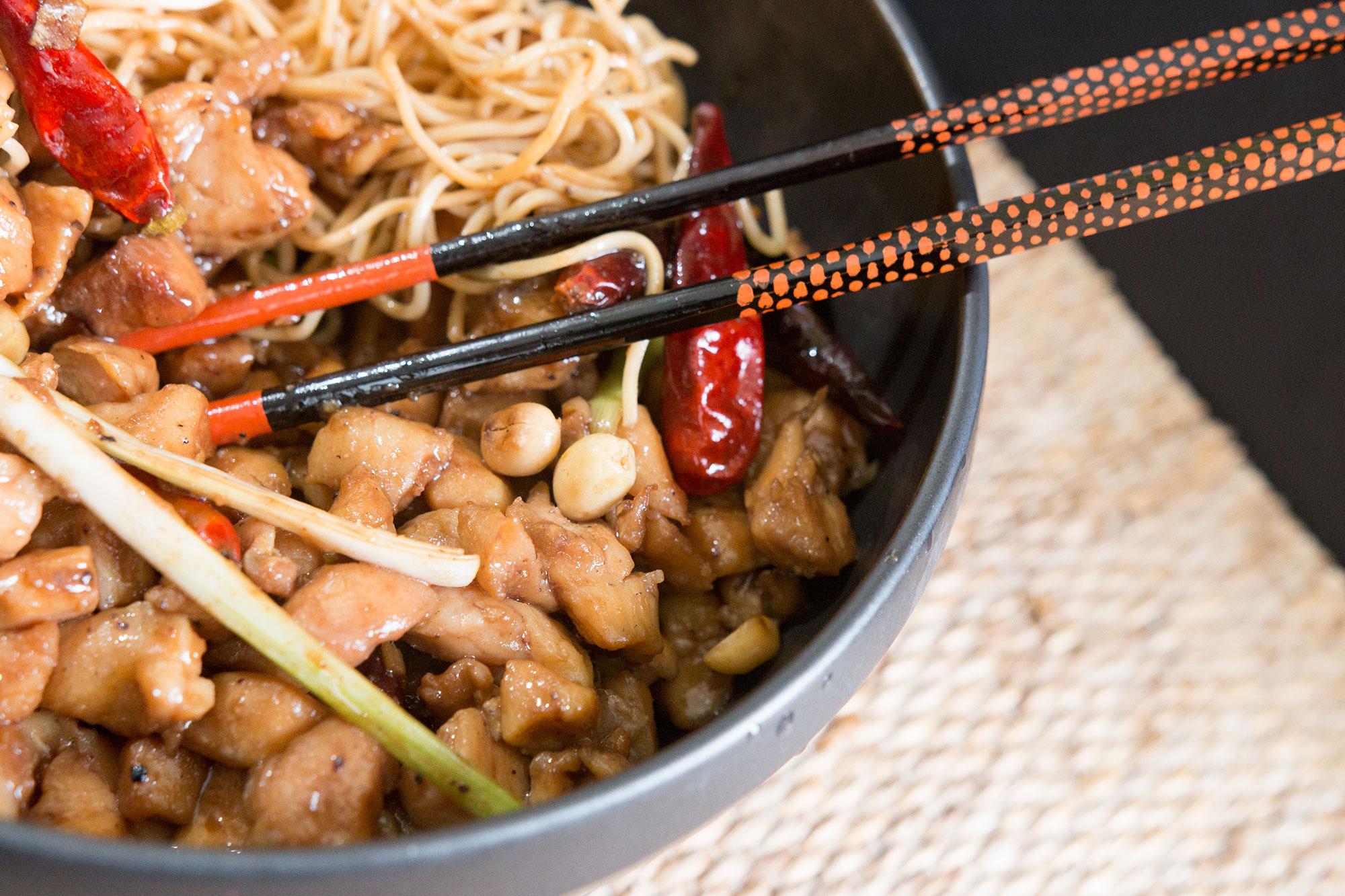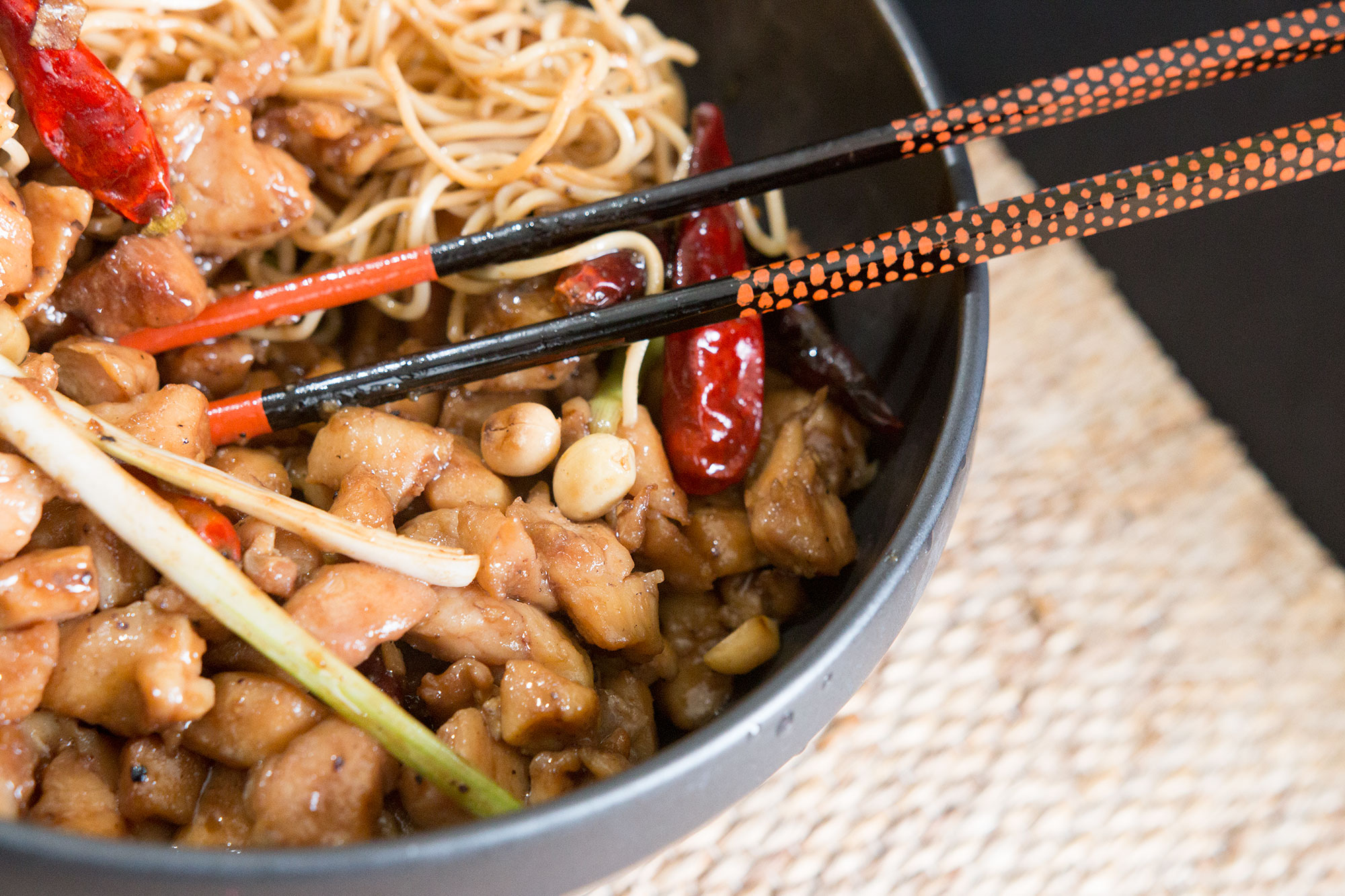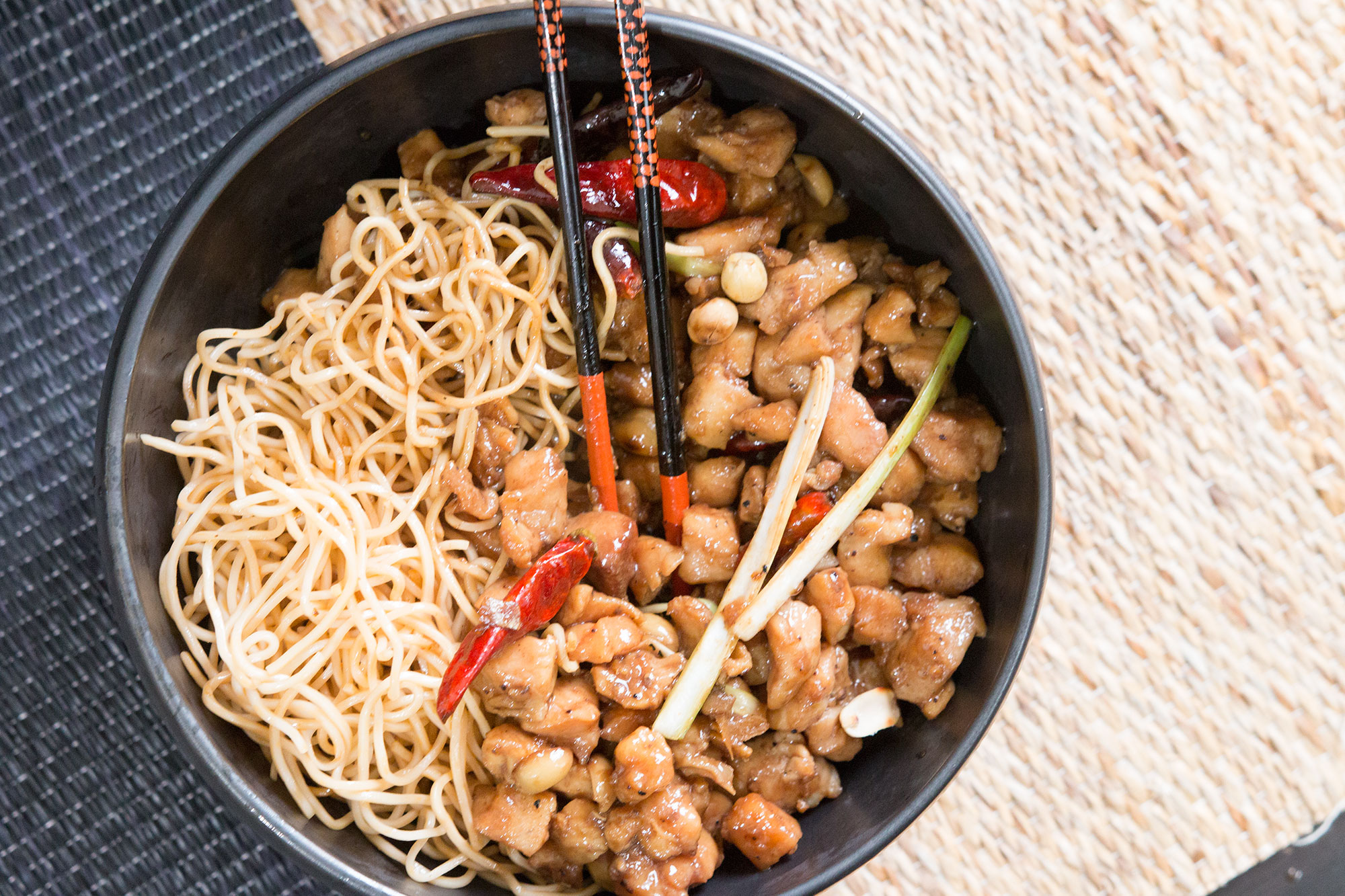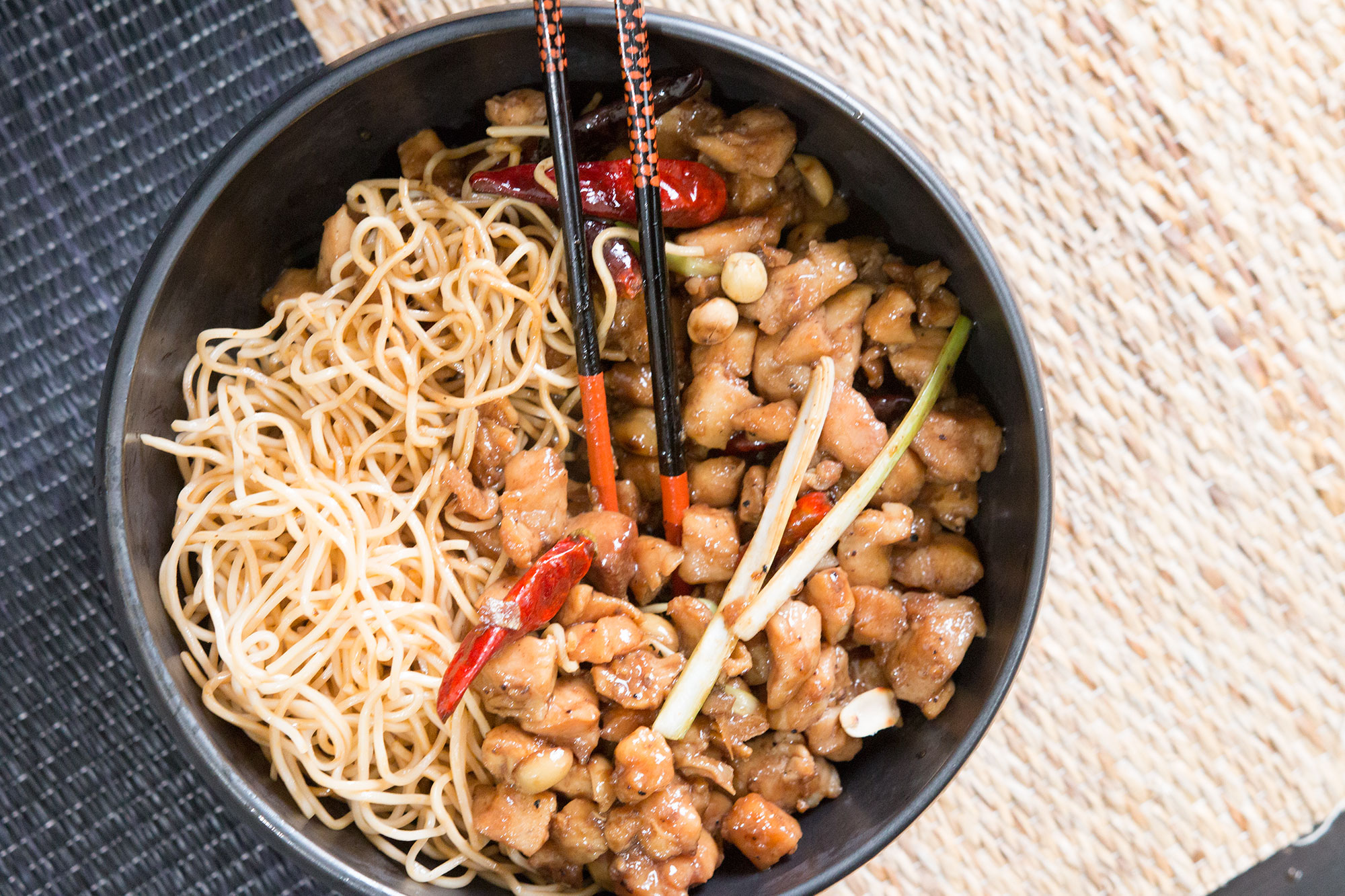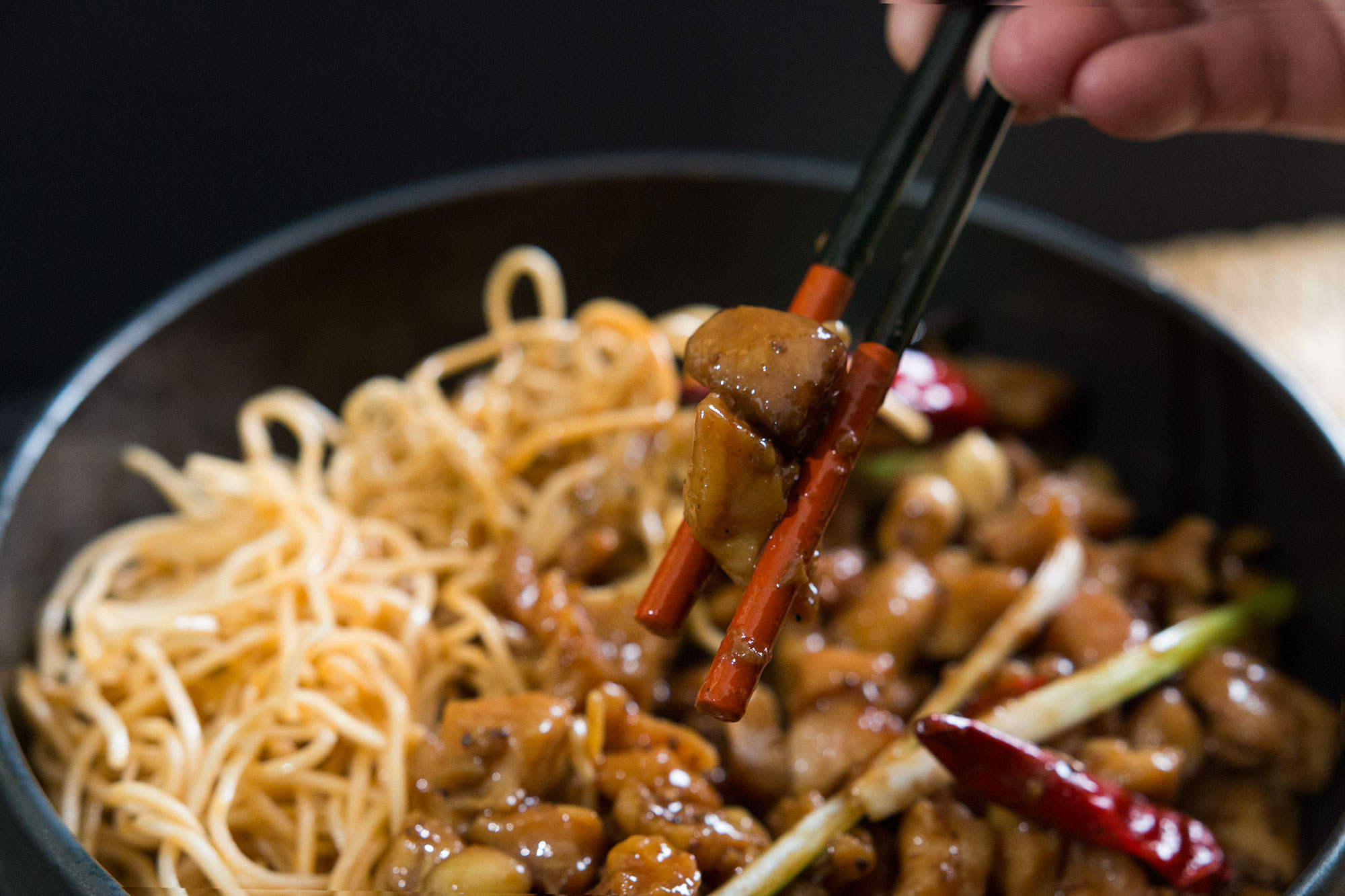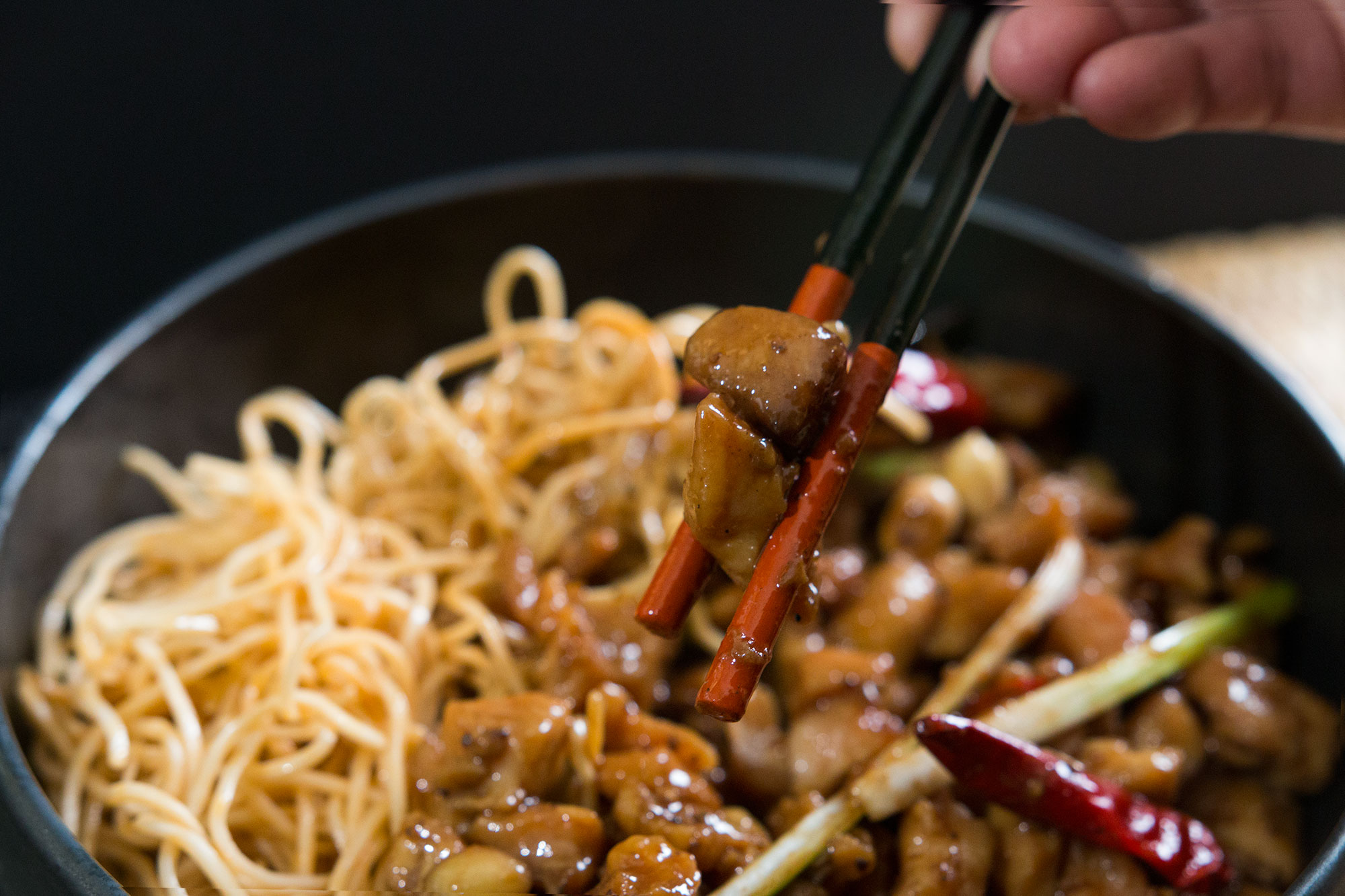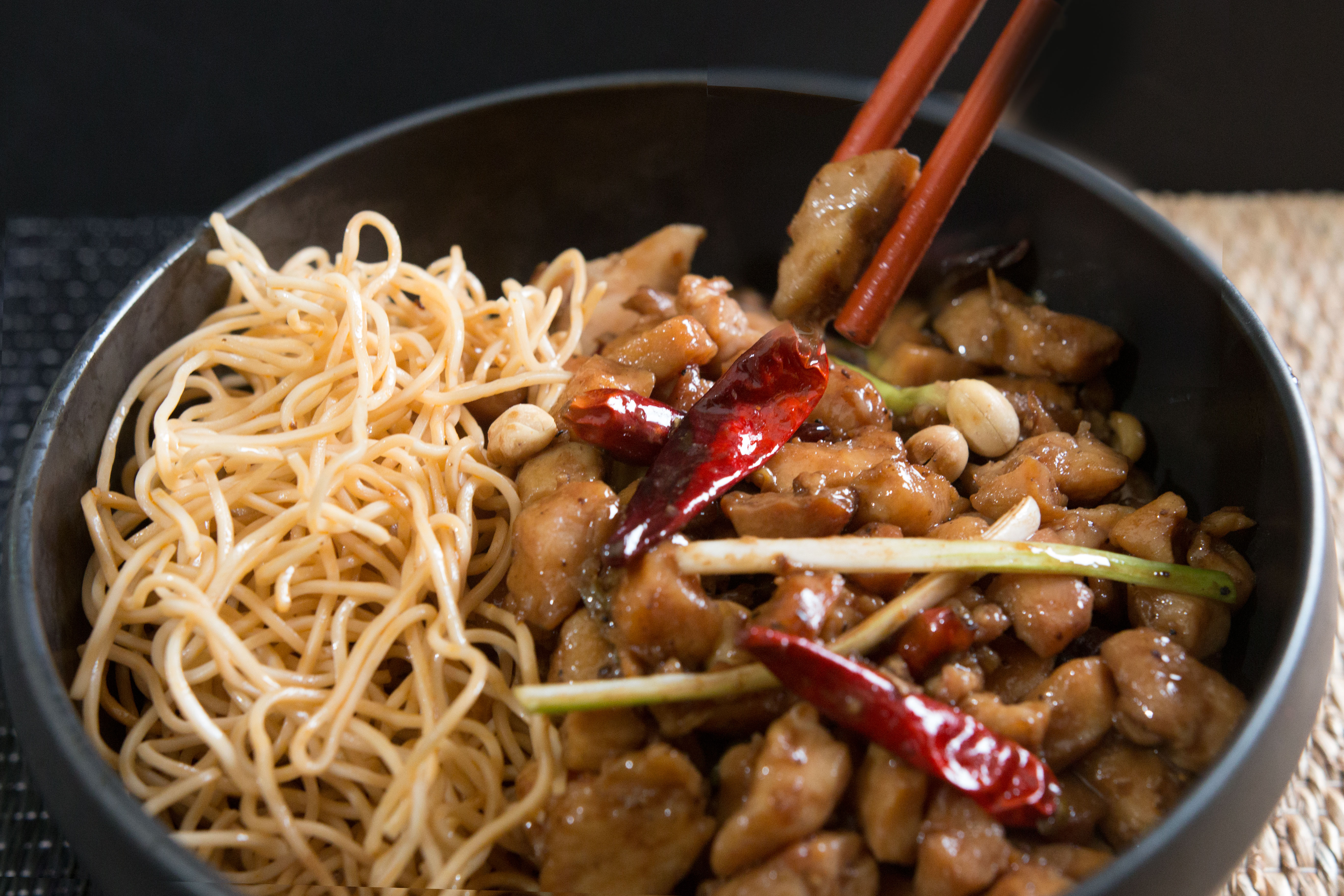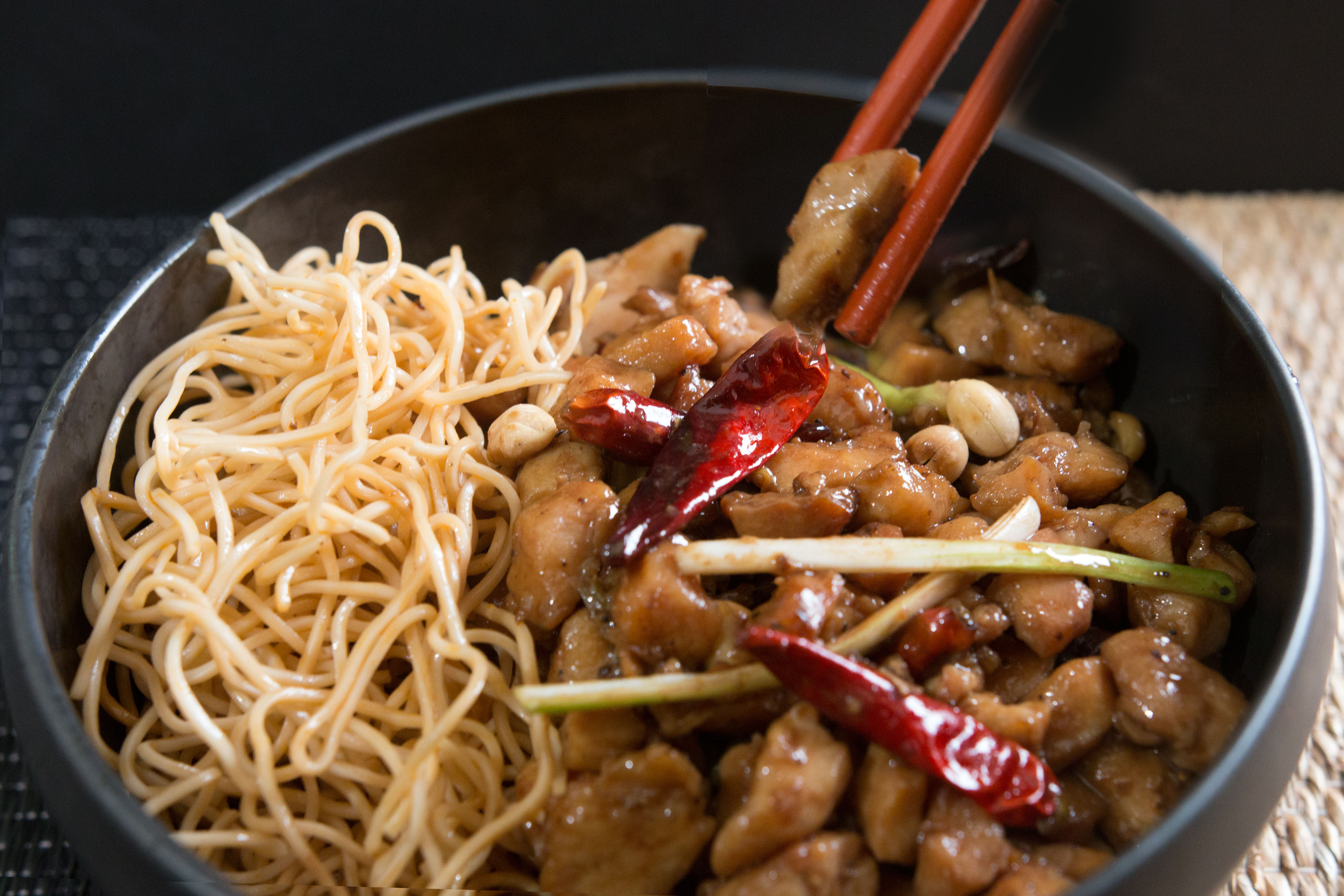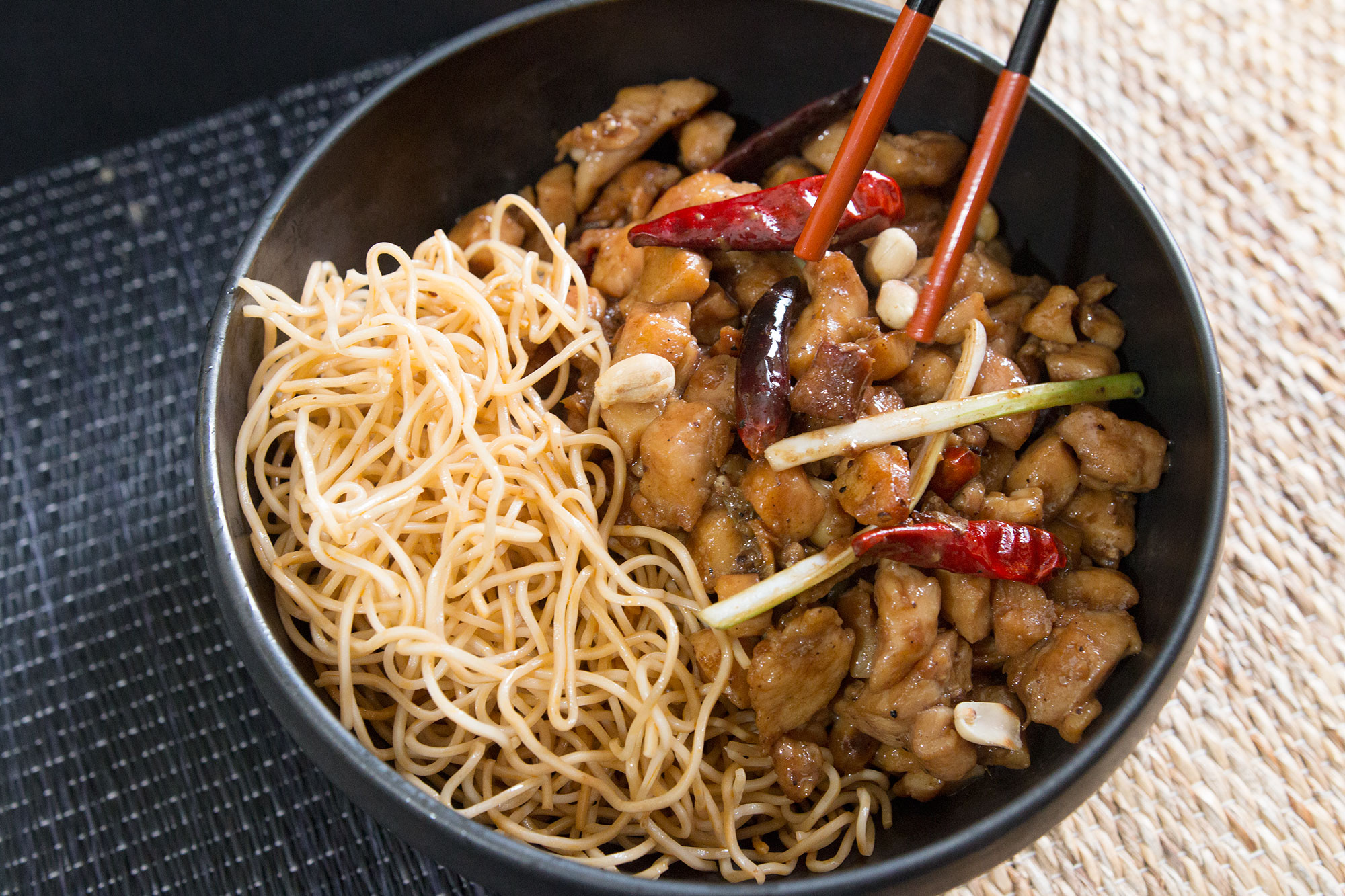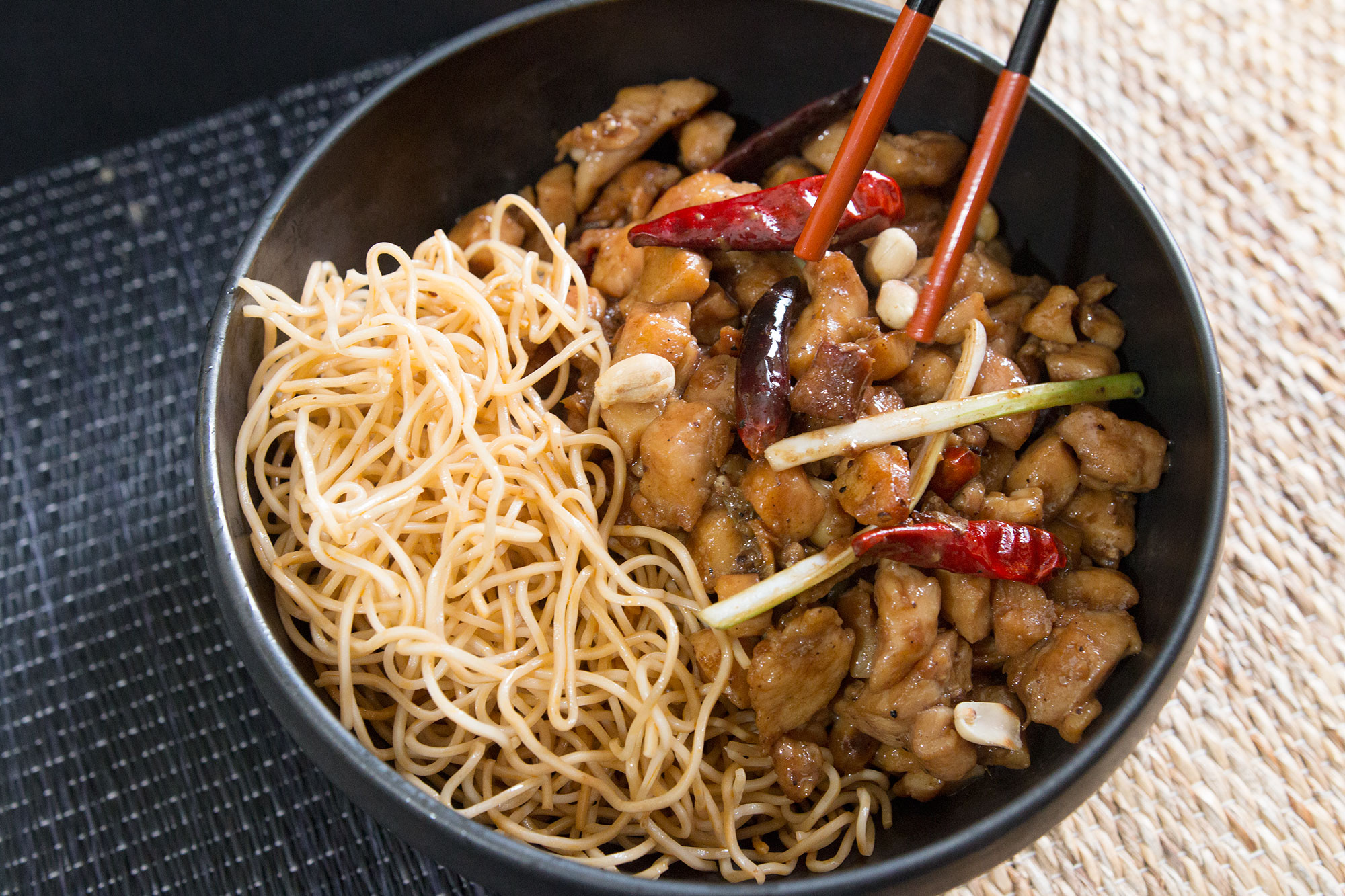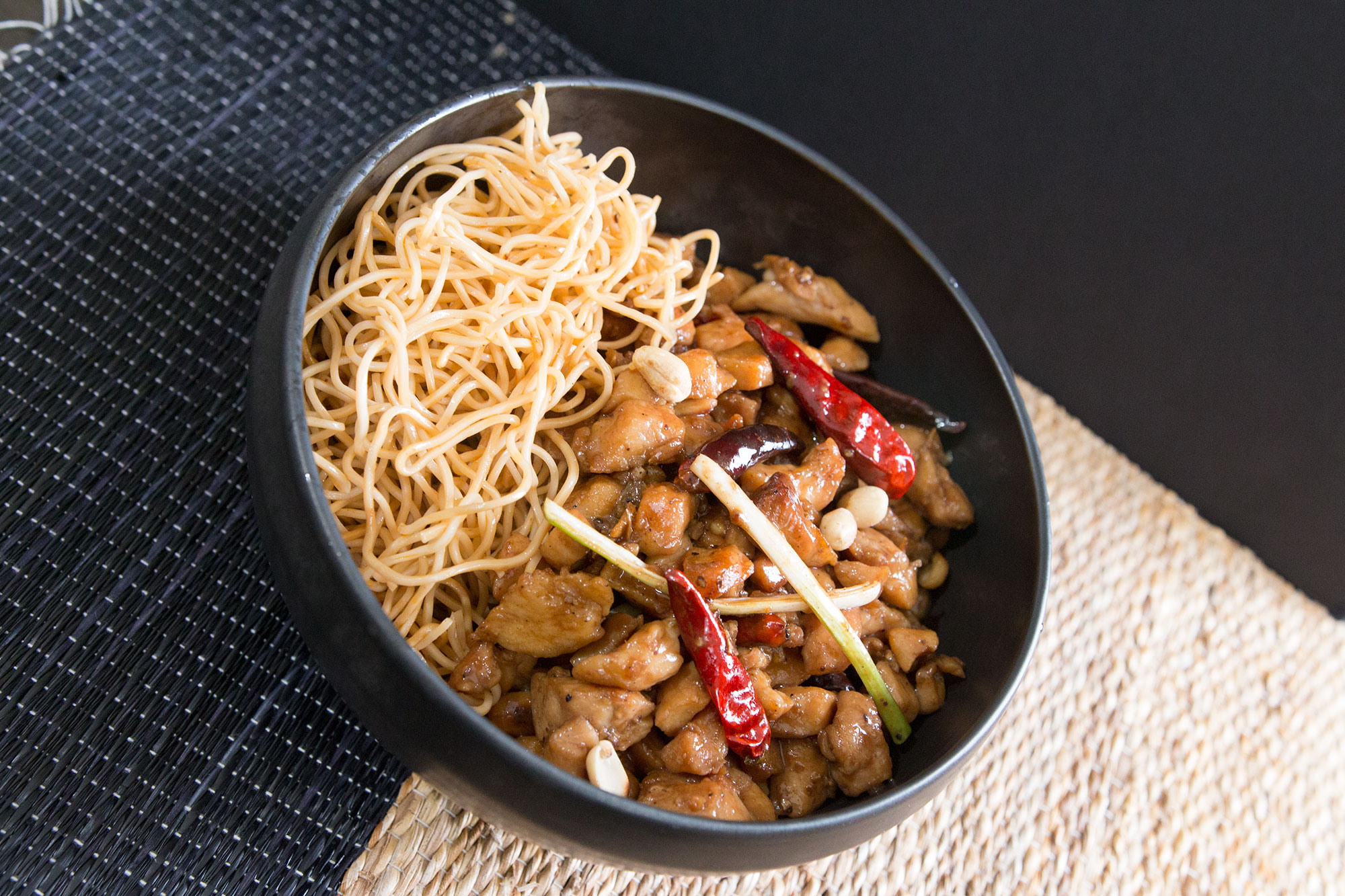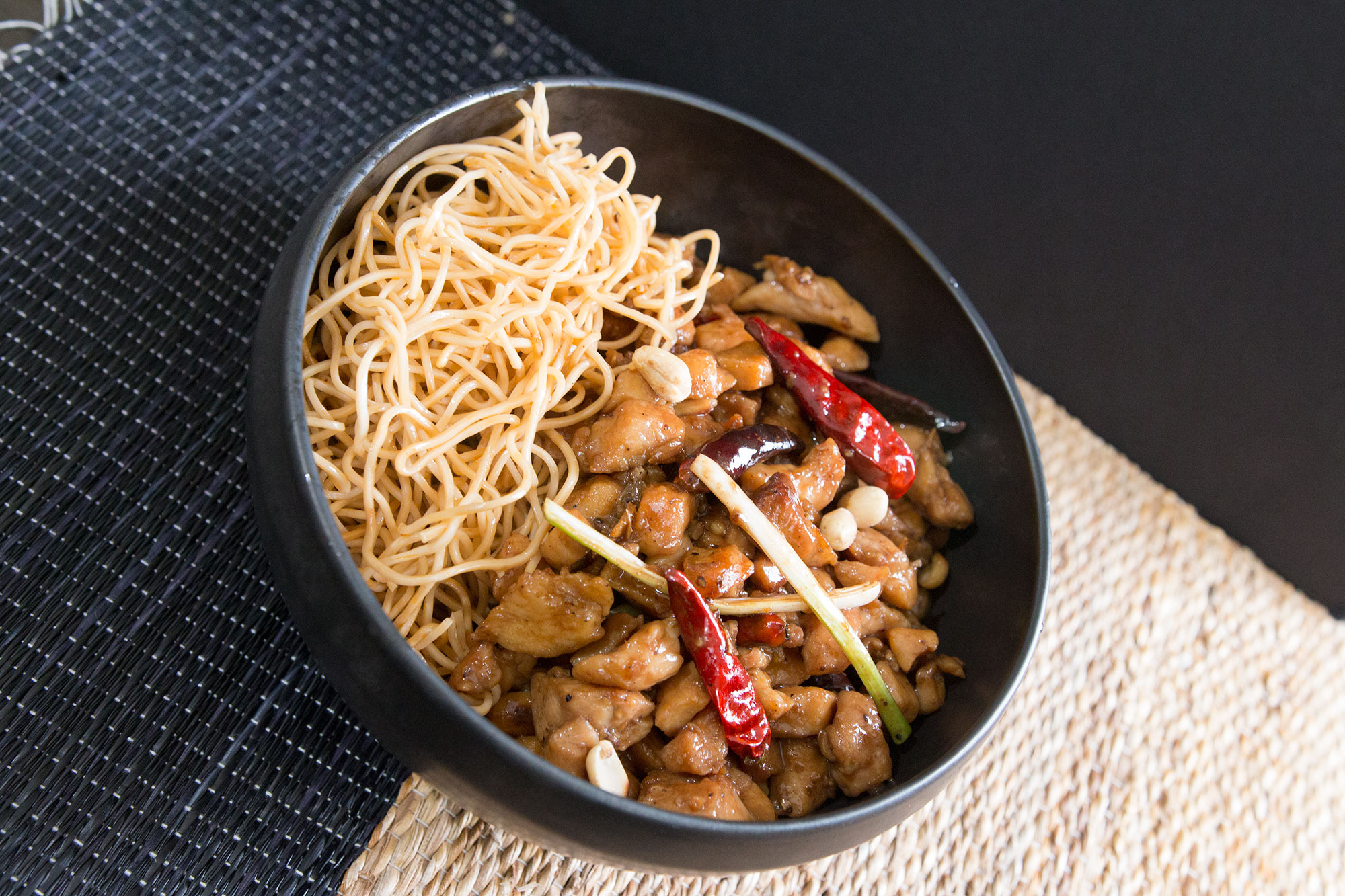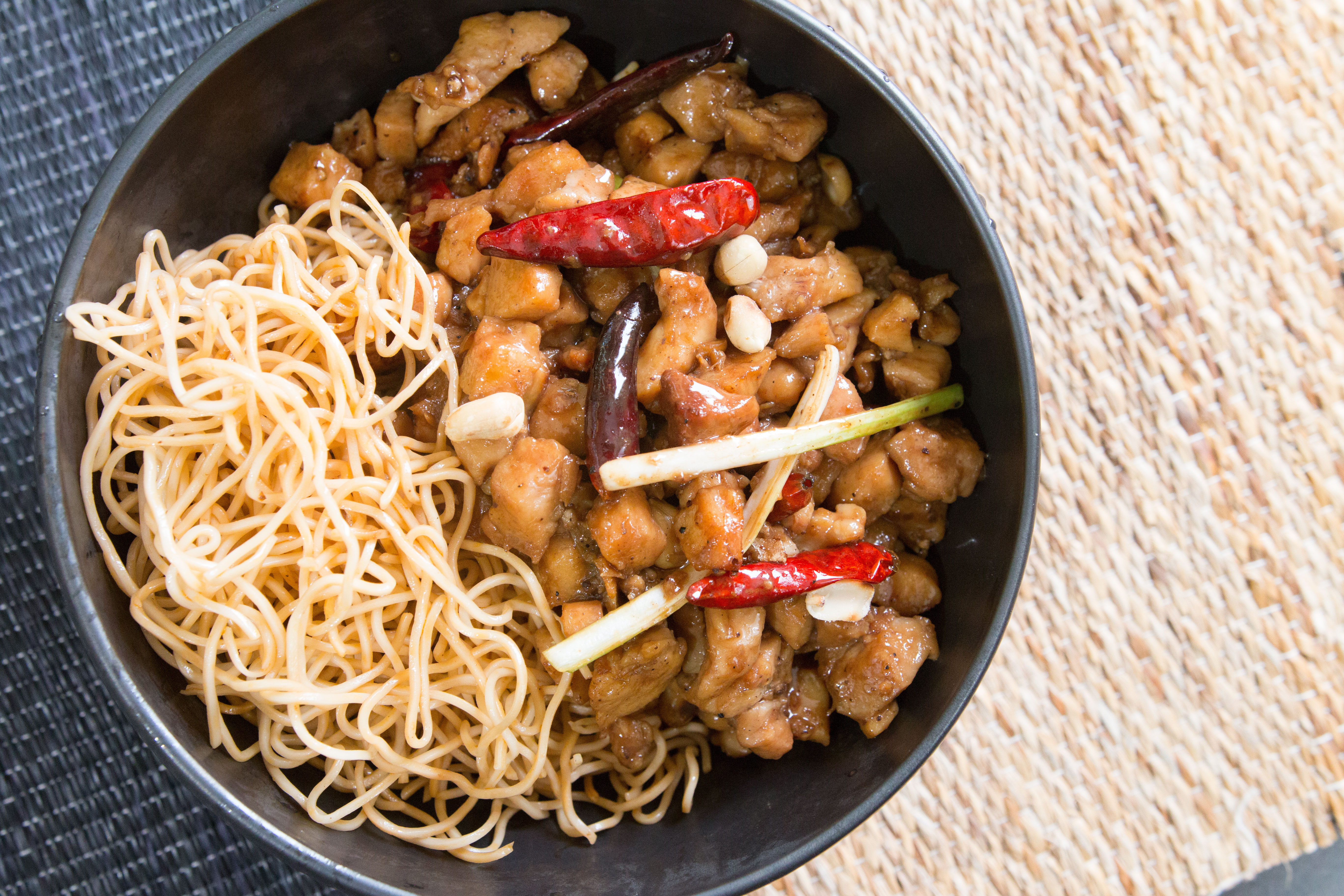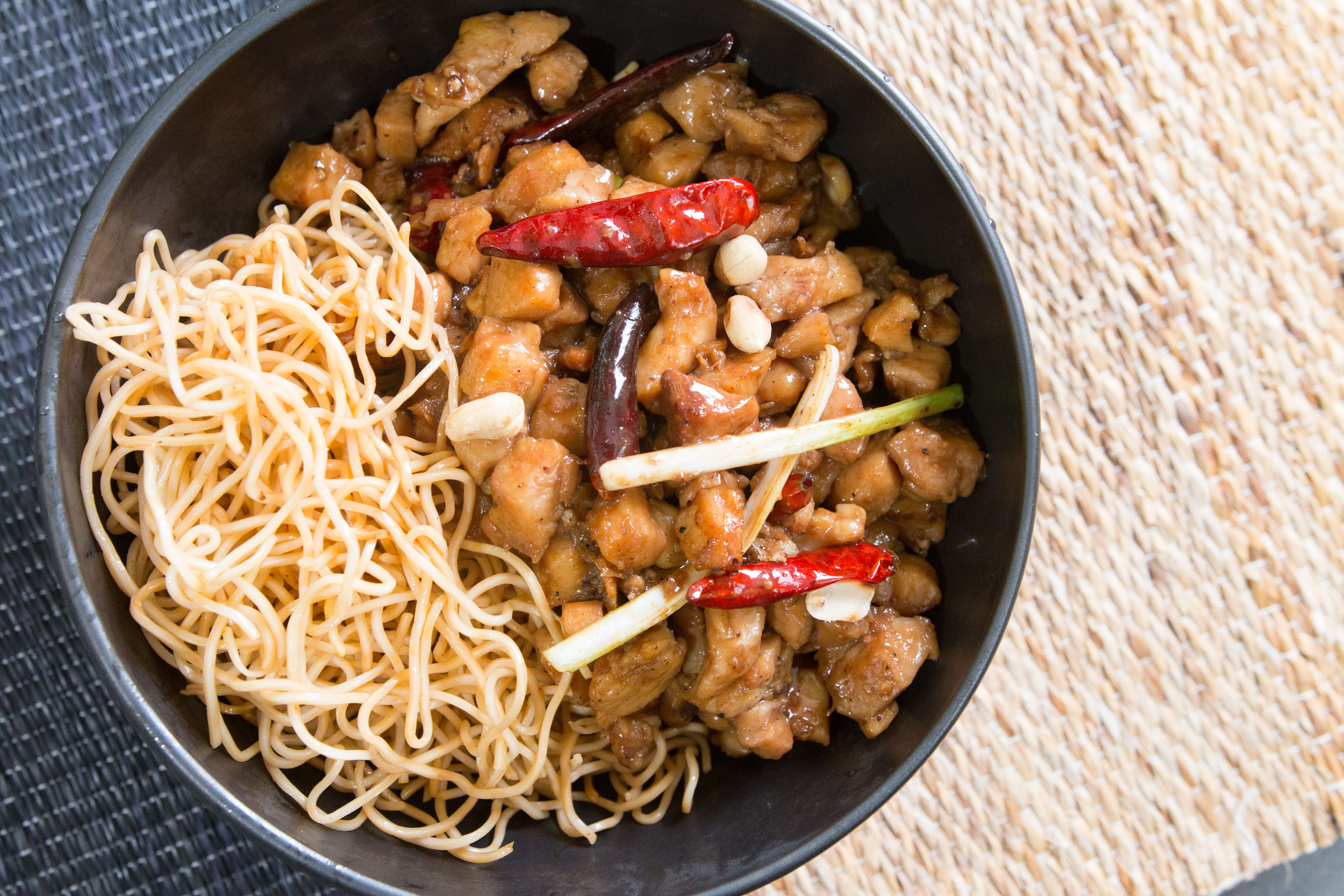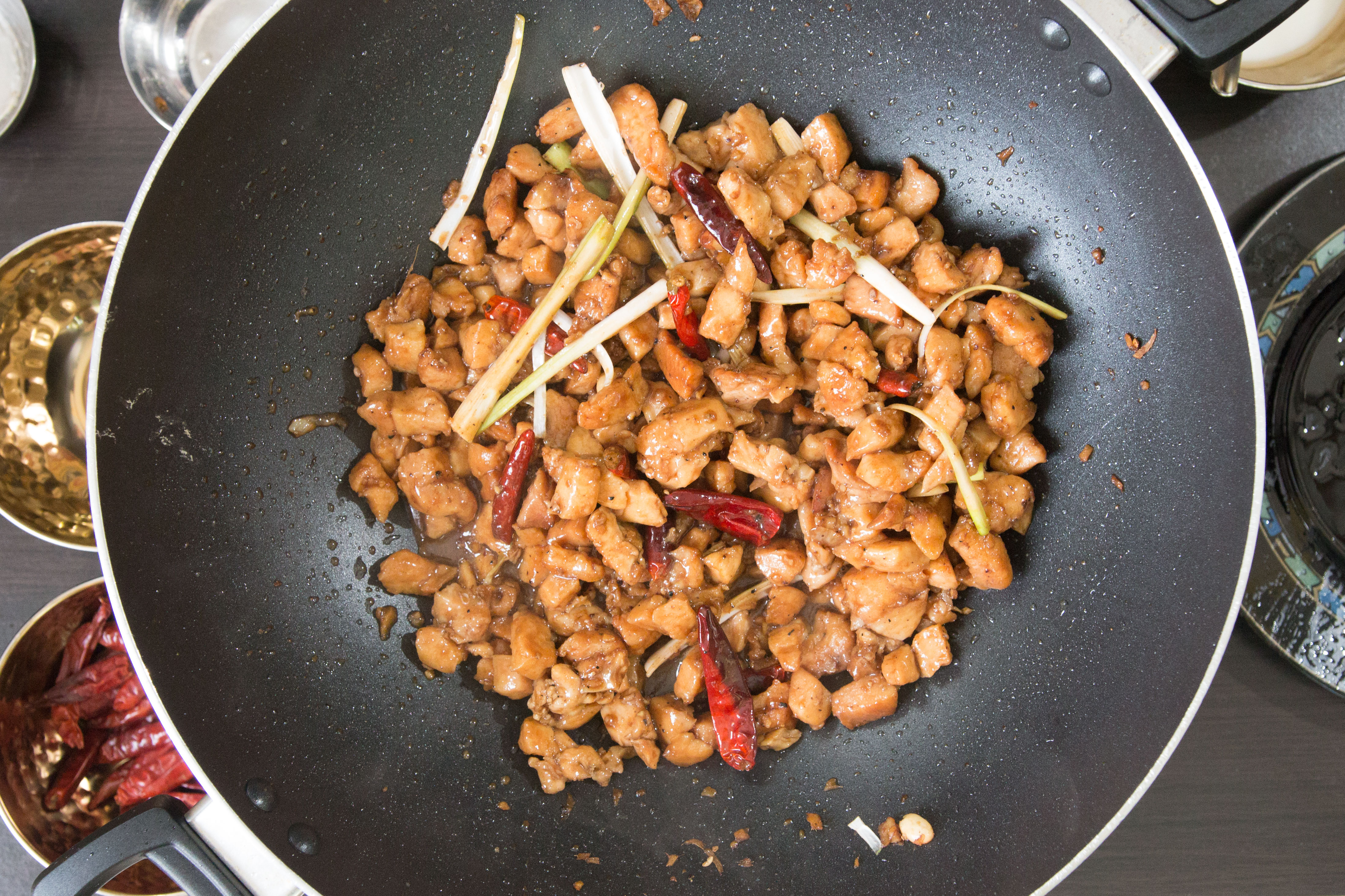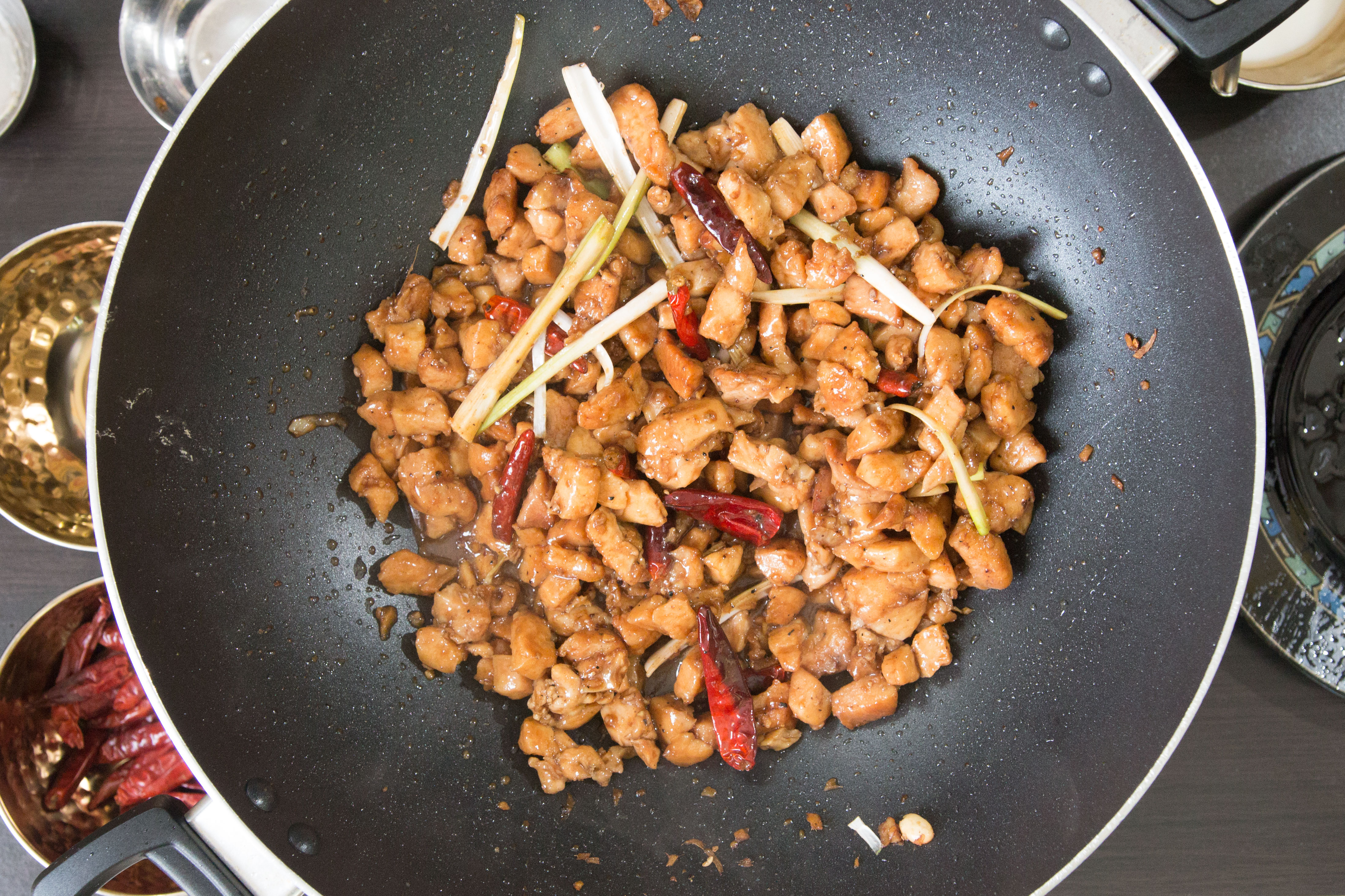 I love Chinese food and was eager to make this delicious Kung Pao or Gong Bao is it's called. This comes from the Sichuan region of China uses it's famous Sichuan Peppercorns. The peppercorns have a unique scent, personally I feel like they smell like a hint of Eucalyptus and they almost give the tongue a numbing effect. Be sure to crush them well as they can give a very gritty texture otherwise.
Chicken is stir-fried and then immersed in a beautiful blend of garlic, ginger, Sichuan peppers, soya, black vinegar & Shaoxing wine giving it it's classic umami taste.
I love recipes that have ingredients that I've never used before. In this case the Chinmiang vinegar or black vinegar comes from the Chinmiang region and had a very deep umami flavor. It's made with fermented red rice which gives it it's deep color. If you are not able to find this you can use a combination of Balsamic vinegar with a splash of Worcheshie sauce. I'm also using Shaoxing wine. This cooking wine is used in many recipes. Although it's light in color, it smells exactly like Sherry and you can use Sherry as a substitute.
[youtube-subscriber nickname=kravingsblog]
Ingredients
Crispy Chicken
2 lbs Chicken cut in a small dice
1 tbsp Light Soya sauce
1 tbsp Shaoxing wine
2 tsps Baking soda
2 tsps corn starch
1 tsp of fresh black pepper
Sauce
1 tbsps of dark soya
3 tbsps of light soya
2 tsps of this delicious Chingkiang vinegar also known as black vinegar.
1 tsp sugar
1 tbsp of Shaoxing wine
½ cup chicken stock
¼ cup Water
1-2 tsps Cornstarch slurry
2 tbsps each minced ginger and garlic
10 red dried Chinese chillies
1 tsp roasted and ground Schezwan peppers
¼ cup Peanuts
Spring Onion bulbs
Instructions
Start with marinating the Chicken with the soya, Shaoxing wine, baking powder and cornstarch
Add fresh black pepper and mix to coat
Leave aside to marinate for 30 mins
Add add the sauce ingredients to a bowl
Make a cornstarch slurry by mixing cornstarch and water together
Heat oil in a walk and shallow fry the chicken till cooked and crispy in batches and keep aside
Toast 1 tsp of Sichaun peppers and grind to a powder
Toast some peanuts
Heat up some oil and saute the ginger and garlic
Add the red dried chillies and the Sichaun Peppers
Add the peanuts and the sauce
Add a tsp or so of the slurry to thicken the sauce
Add the Chicken, toss in the sauce and serve!
https://kravingsfoodadventures.com/kung-pao-chicken/