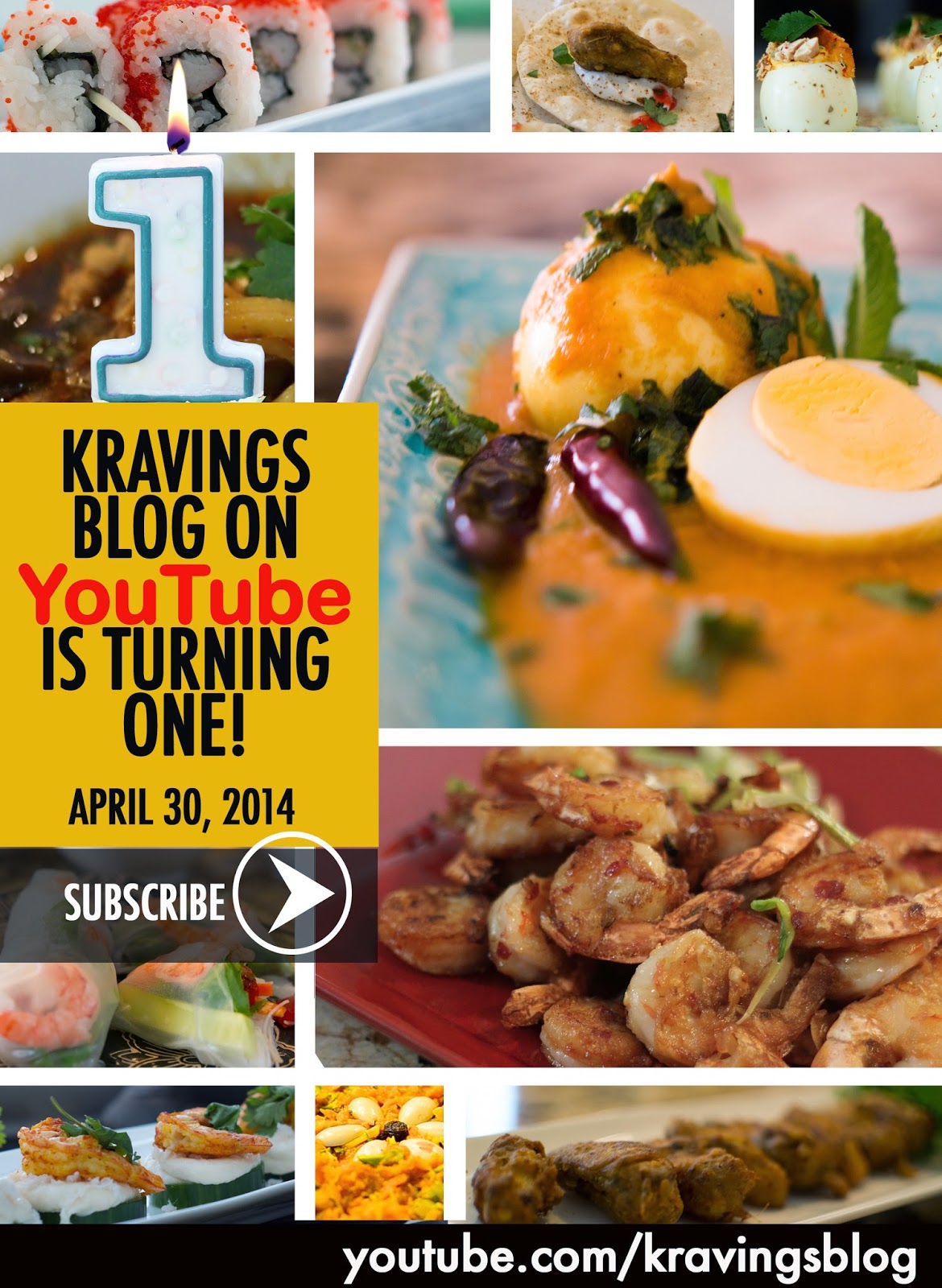 If you're a blogger looking to break into the world of video blogging – brace yourself. It's a lot of hard work but the experience is truly rewarding. To celebrate my first year, I am documenting my experiences in the hope it will give others the courage to take that first crucial step.
DISCLAIMER: By no means is this a "Video Blogging for Dummies" draft copy.
Twitter:
Meet Karen Ahmed: "I live life in Bollywood style. It's not just fun, it's joyous. It's not just colours, it's vibrancy." #RecipetoRiches
Turn back the clock. Rewind to mid-April 2013. I had been blogging for kravingsblog.ca on blogger.com since 2011. Armed with a phone camera, I would snap pictures of my latest fares, type out the recipe and publish it. It was a fairly lazy way to do things but it worked for me.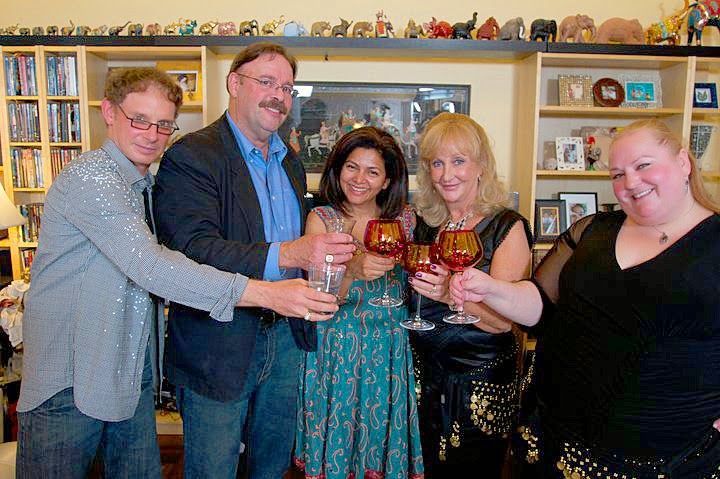 Three's company. I'm blessed to have two co-worker/friends who helped shape my path. One christened my blog Kravings while the other insisted I "get my shit together" and tape my blog. "Video is where it's at, yo!" he would repeat like a parrot. It wasn't that I didn't agree, I knew that getting in front of a camera was a lot more work than just snapping pictures as I prepared a family meal; there's prepping, planning, and last but not least, hair and make up! I'm not the least bit shy in front of the camera, I appeared on Come Dine With Me Canada in 2011, the Decorating Challenge and Design to Win before that, I just wasn't entirely convinced the effort of taping myself cooking a meal each week would be worth it.


IMDB:
Karen Ahmed is the host for the evening. She likes to celebrate every moment of life, but ramps it up especially for parties. Her global menu (what she calls "around the world in one night") consists of American dream as the welcome drink, Turkish pizza and Chinese won-tons as the appetizers, Caribbean jerk pot roast with a Thai seafood & mango salad as the main course, and Indian kulfi for dessert. View Link

Just take the plunge. What better platform to showcase my culinary adventures than YouTube? So just like that, I created my YouTube channel with 0 videos under my belt. Check! Now what? I needed a great recipe and picked Butter Chicken because who doesn't love that, right? Check! I needed a shtick – and I love to dance. Ellen-esque dancing. Check! I informed my family I was going to do this and they went along with it just like any of my other hair-brained schemes.
The day of the video shoot arrived and I was armed with confidence, a video camera and my son who I recruited to assist me with the technical side. I was also prepping for a potluck and made the recipe using 5 lbs of chicken! As I cooked, chatted and danced my way through the taping I recall watching my son cringe, but I surged on. After the shoot, I was left with a folder of raw video footage and no means of putting it together. I presumed my son would edit the videos since he's great at editing but quickly realized he would not have the time or the interest to do this each week. I had to take matters into my own hands! With pure determination, I learned how to use iMovie. That first edit took me some serious hours but with my dance shtick and Bollywood music background track, it turned out to be pretty entertaining. I remember hoarding my co-worker into a meeting room to show him the video and watching his reaction with fear. Later that evening, I uploaded my first video. On April 30, 2013, "How to make Butter Chicken" and my channel with 1 upload was born.
First bump in the road – YouTube flags my video for copyright! Silly me, thinking a Bollywood track would be good to use for public viewing. I pulled down the video and re edited it using iLife's copyright free music. This worked for a while and I published videos like Tandoori Chicken, Party Wings & Arabic Party Salad. Then I got flagged again. Turns out you can only use those tracks for personal use, not if you're going to create a video for public viewing or commercial use. Frustrated, annoyed but hopeful, I reached out to friends in the industry who created and produced their own music and would allow me to use it with a credit. Problem solved. I received several tracks from wonderful artists like Sanjana Kumar, O'luv Rodrigues, WilburSargunaj, Sukhi Walia and Skarlet O'Hara for which I am very grateful and I credit the artist each time I use their music.
It's a trip. Falling and scraping your knees is just part and parcel of the experience. Pick yourself up and move on. I wasn't afraid to be critical of my own videos, I pulled many offline and reedited them. Needless to say, my son Adam was right. The random dancing in the video was cringe worthy and I edited it all out. After riding it for a month or so, I wanted to tell a story where possible. I took advantage of every social event: Come Dine With Me reunions; fishing with friends; Thanksgiving with family in Ottawa; Christmas at my home; and most recently the Riu Palace Hotel in Costa Rica where we filmed two exciting videos.
Laugh at yourself and the world will laugh with you and not at you(hopefully). Don't be afraid to publish the outtakes, bloopers and silly behind the scenes videos. Being human is the best way to connect with your audience.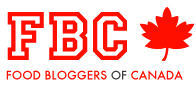 Cast a wide net and see what you catch. I started syndicating my content to websites or forums who would have me. I joined Food Bloggers of Canada and its membership gave me valuable information, much-appreciated advice and incredible insight from other bloggers. Social media is a great traffic driver but it's a trial and error to see what works and what doesn't. What you don't gain in views, you will make up for in branding, so try everything.
Change is good. The quality of the videos have changed drastically: sound improved; edits were slicker, cleaner and tighter; attractive product shots were key; and focus was distributed to unique angles in order to capture the cooking processes. Despite not making real money, I invested in a simple microphone, some basic lights and a new Canon 70D camera. I also thought about the audience interested in trying a recipe for the first time. I began to scale back on the portion sizes of the recipes, after all, not everyone wants to cook 10 lbs of meat for a family of four.  But the most important change for me was watching my son go from zero interest in the blog 'Oh mom, not another blog' to 'Oh mom, what are we blogging today? I have some ideas, and I'm editing this one.' That change and connection is priceless.
Content is King. In my first year, I completely expected it to be difficult to build a loyal subscriber base as my focus had always been content-driven. I've tried to organize myself and build a schedule so I'm not taping something at the last minute because 'OMG, Easter is around the corner' or 'OMG, it's Halloween already?". My insane schedule includes a full-time job as a Production Manager at thestar.com and Toronto.com, raising teenage boys and finding quality time with my supportive husband. My daily responsibilities keep me on my toes, so I have to organize my time and plan my blog videos around meals I am going to prepare for the family or a special occasion. Being ahead of the calendar means everything comes early in our household. As an example, this year, Pancake Tuesday was celebrated the Sunday prior. Trying to find content that appeals is trickier than it may seem but I've managed to upload 56 videos and I just keep going and going (and going).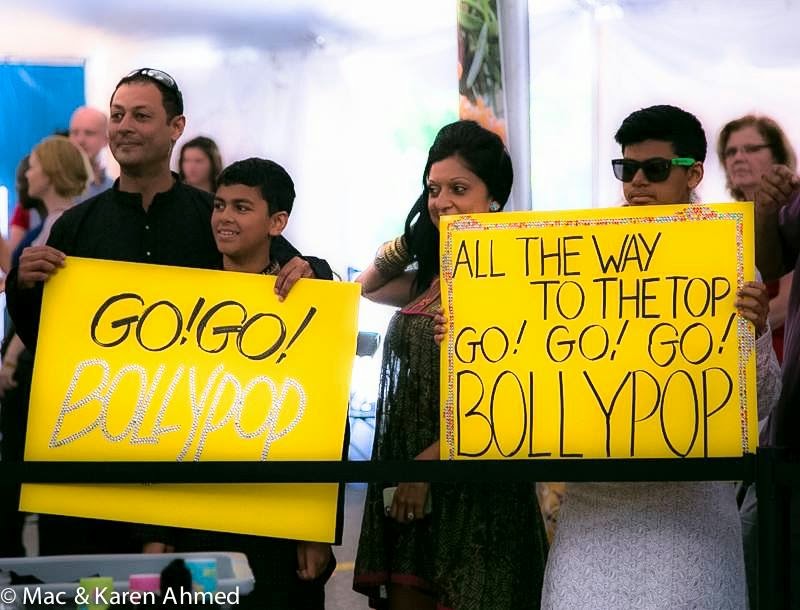 Shout it from the mountaintops! If you don't shamelessly self-promote, how will people know where you are? Besides "default" social media like Facebook, Twitter, Pinterest and Google+, I am featured on the homepage of ifoodtv.com, have submitted my recipes for inclusion in round ups and Pinterest boards on Food Bloggers of Canada. I submitted links to popular food sites on Facebook and involved some of my friends and family in my shoots. I was interviewed on Radio Mango and was fortunate enough to place in the top 3 within my category on CBC's nationally televised Recipe to Riches show.  This was an opportunity for me to stand in front of culinary professionals Gail Simmons, Vikram Vij and Arlene Dickinson and show Canada what I'm made of.  Though I am still treading water, when Recipe to Riches pegged me as a 'blogger' I realized I am here to stay! Watch my audition video for Recipe to Riches.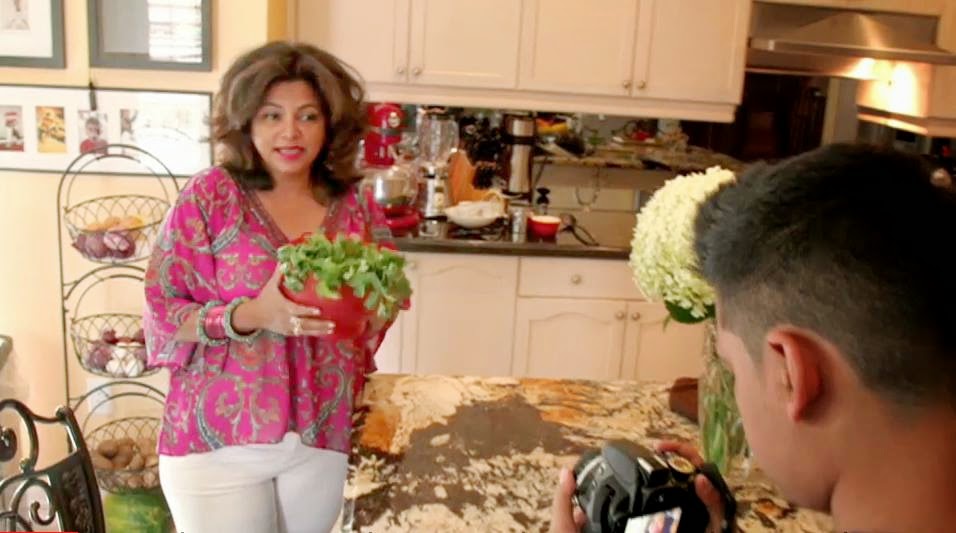 If you build it, they will come. Year two will be focused on building my subscribers and making those important connections. I've started the ball rolling by promoting the content through every social media channel. Ultimately, I'm looking for return users who just love and believe in the content. The landscape has changed dramatically from five or 10 years ago. There are more players on YouTube and many of these foodies are professional chefs with snazzy video production teams behind them. I am grassroots and proud of it. After all, aren't all great recipes from the kitchen of our grandparents?
I have the support of my husband and 13-year-old son, and the expertise of my 16 year old behind the camera, my family and my incredible friends and subscribers and well wishers that support me. Together we will move mountains; one ingredient at a time.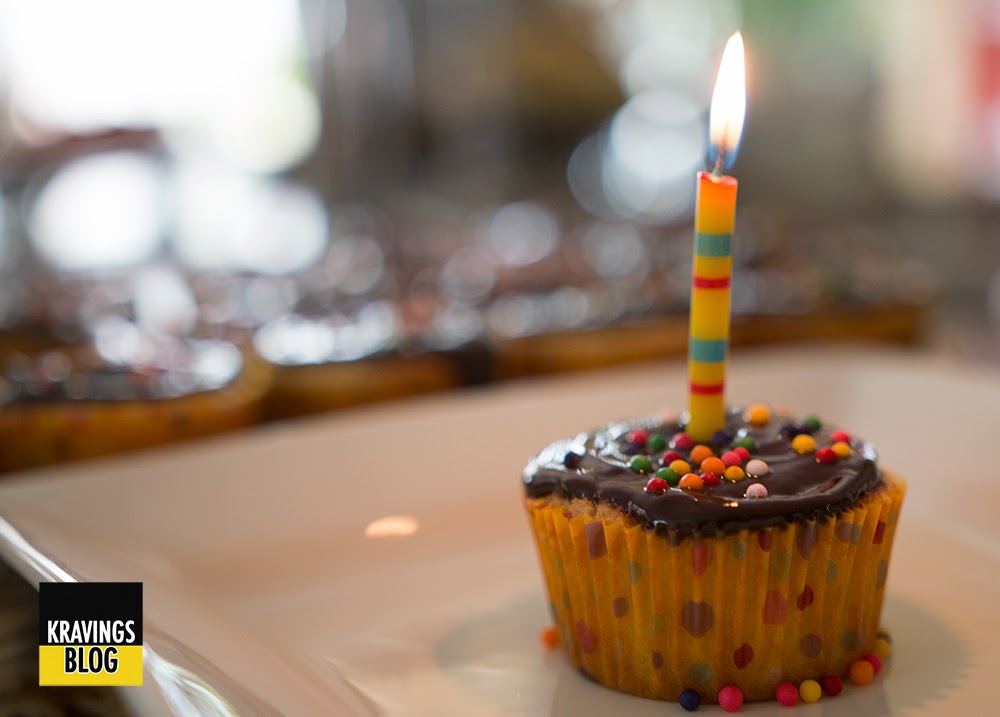 Watch my 1st year celebration video
Camera work and stills – Adam Ahmed | Edited by Kamla Wray