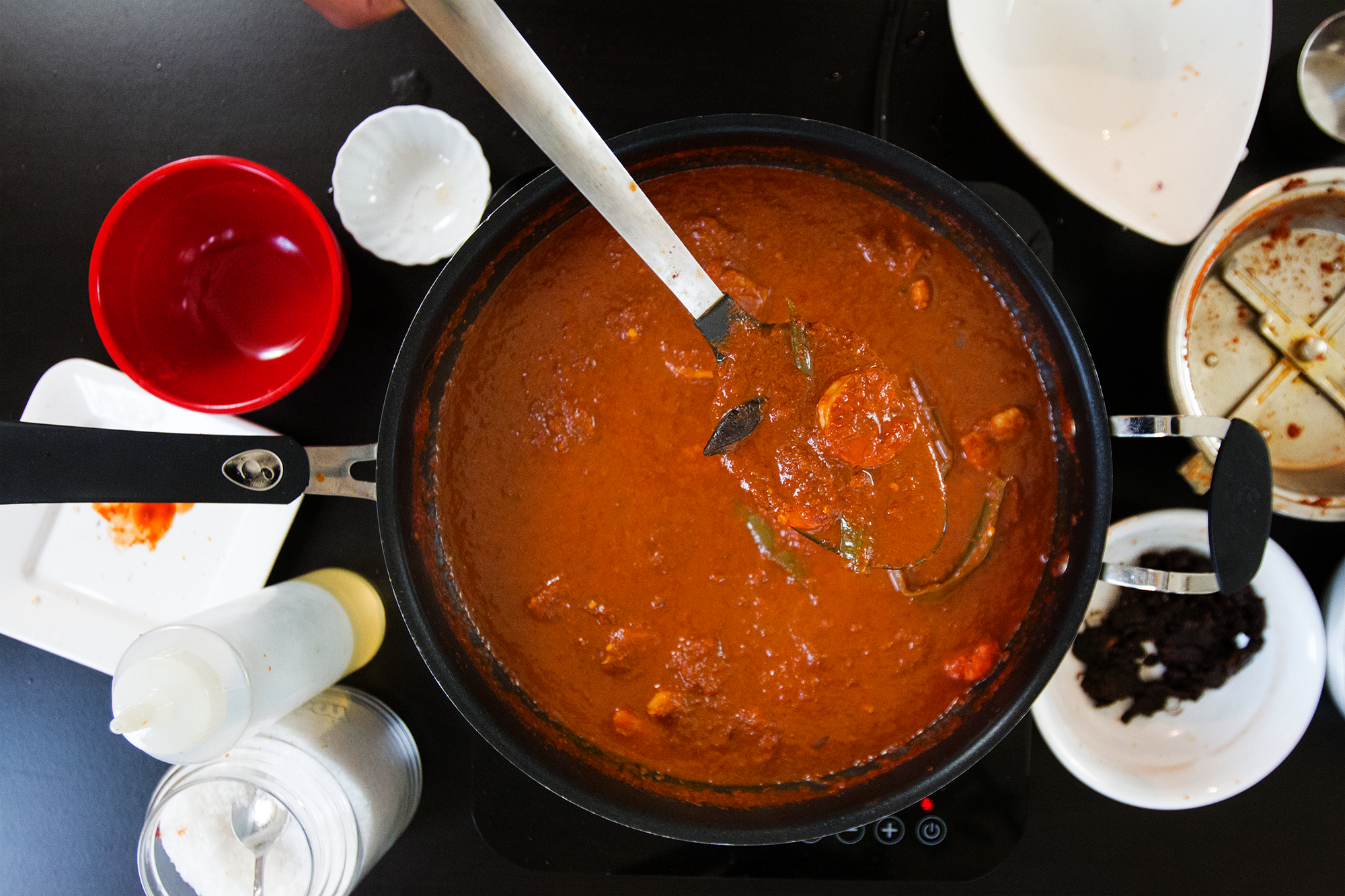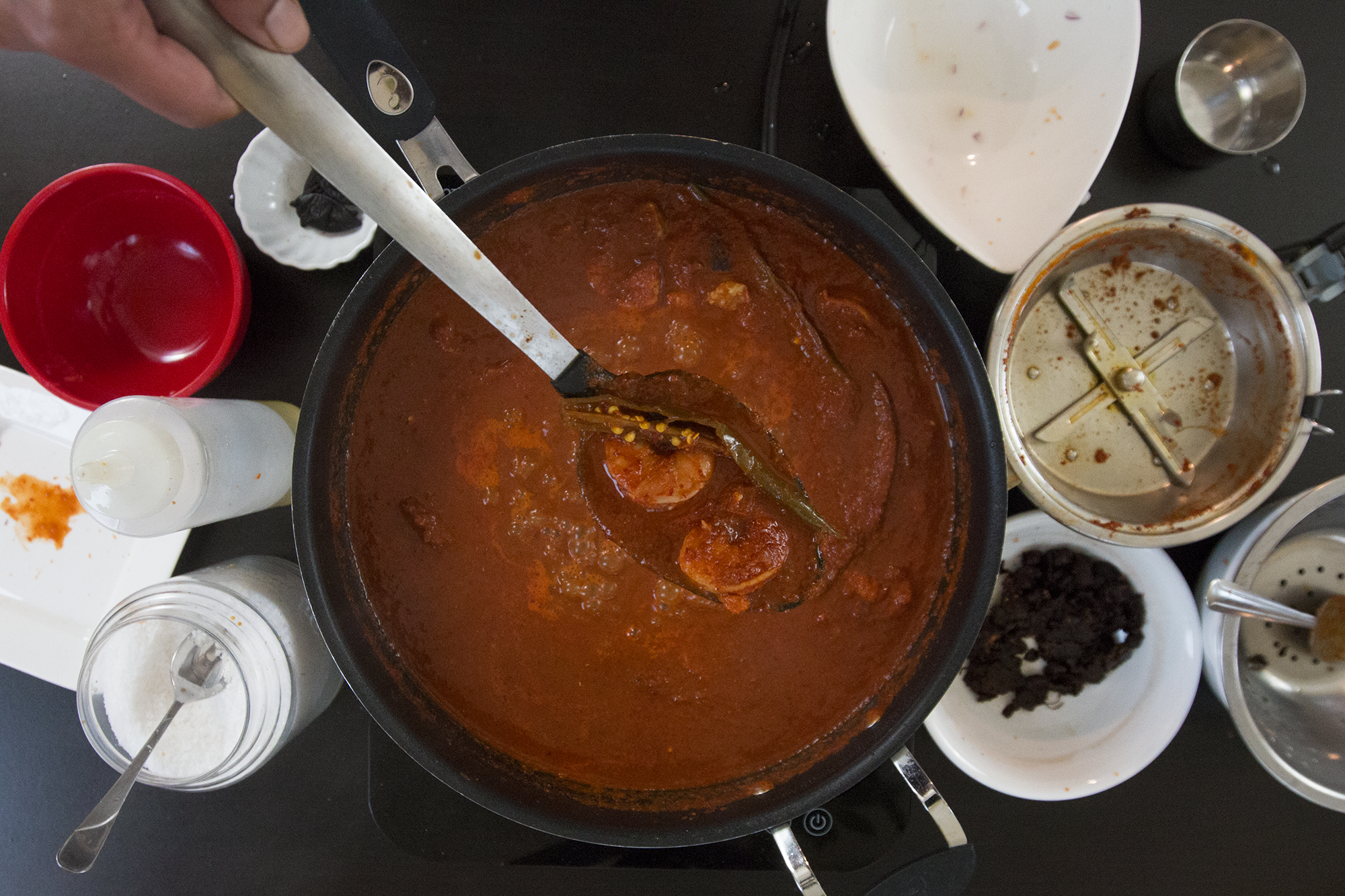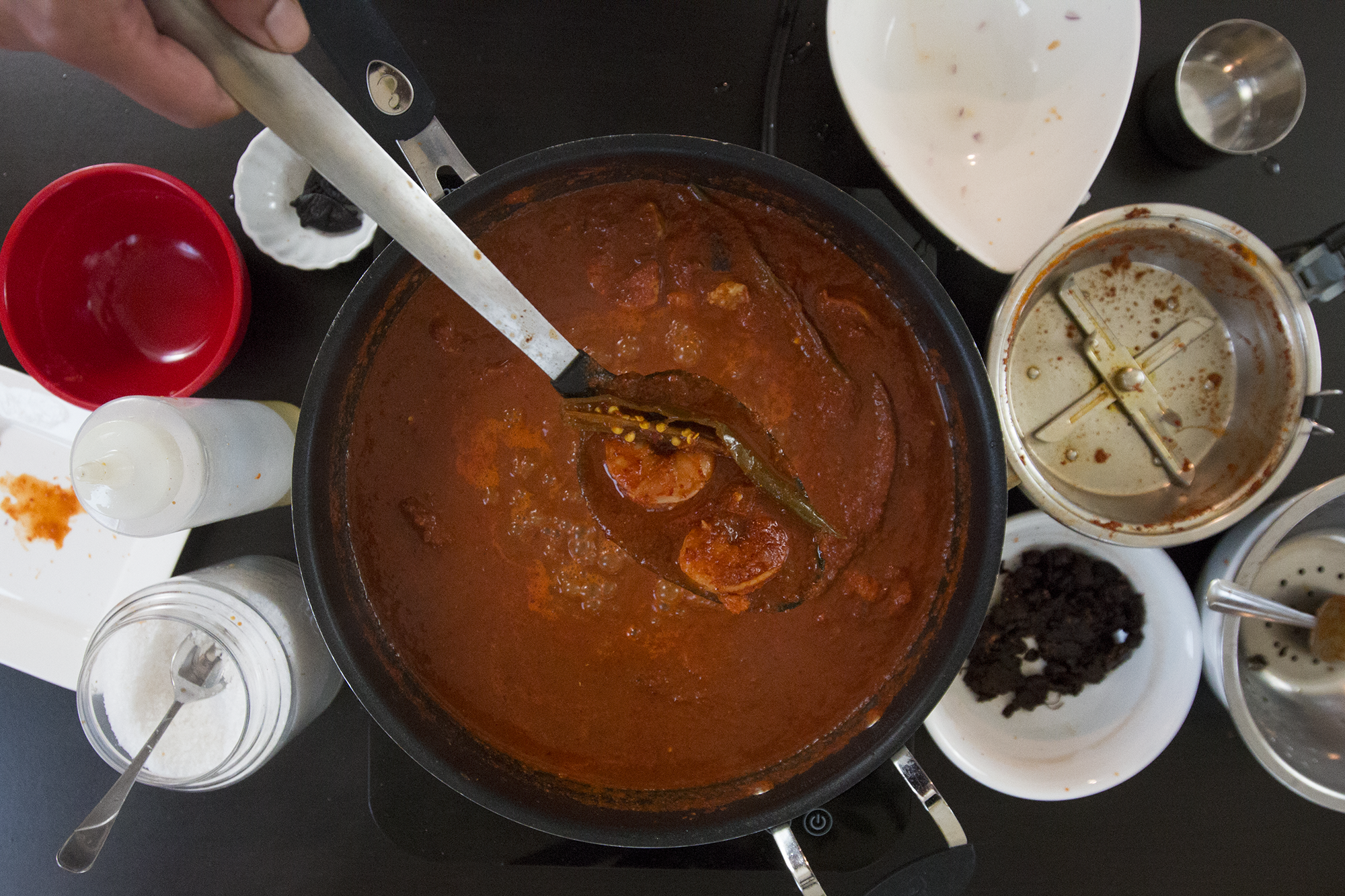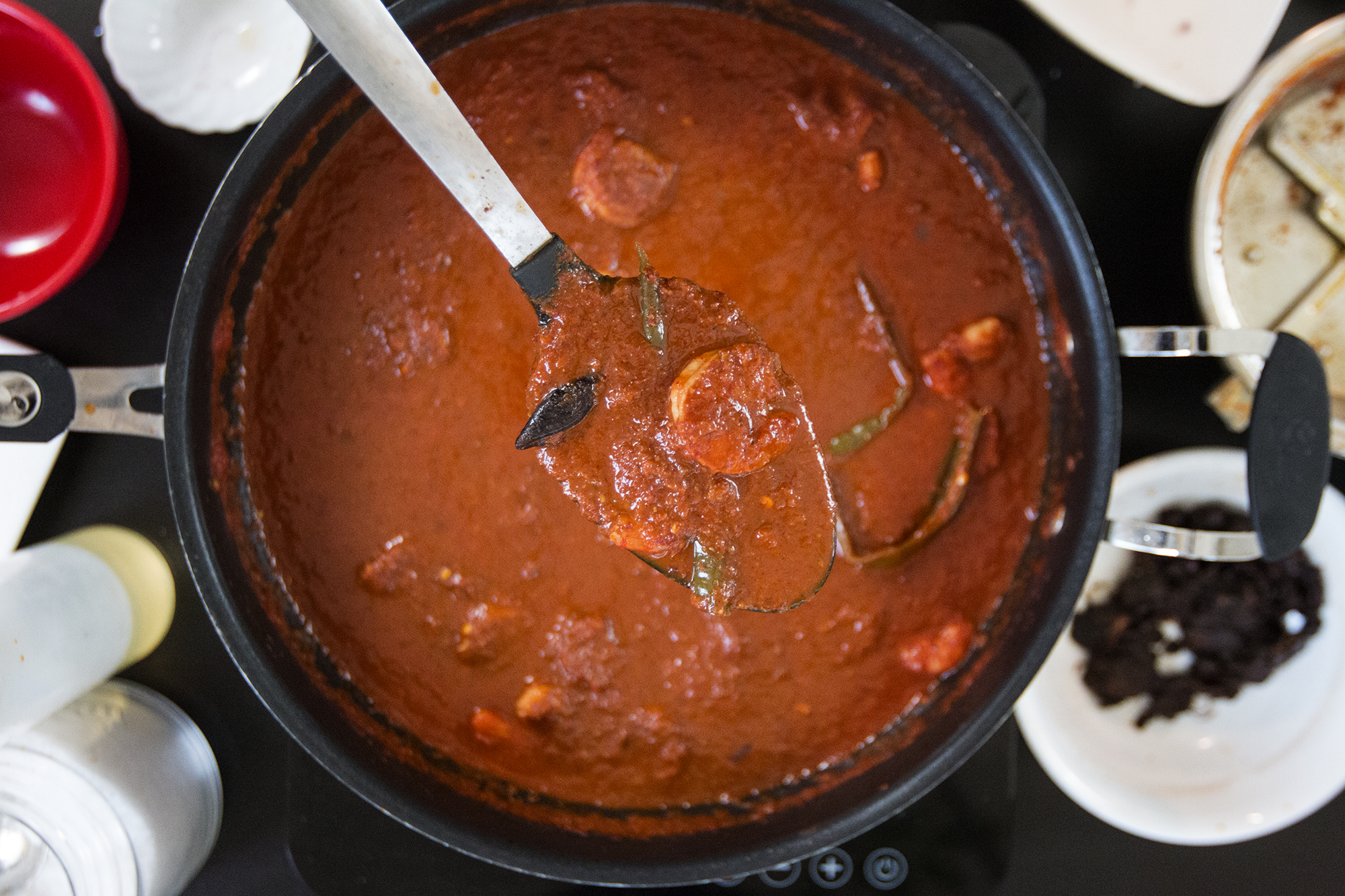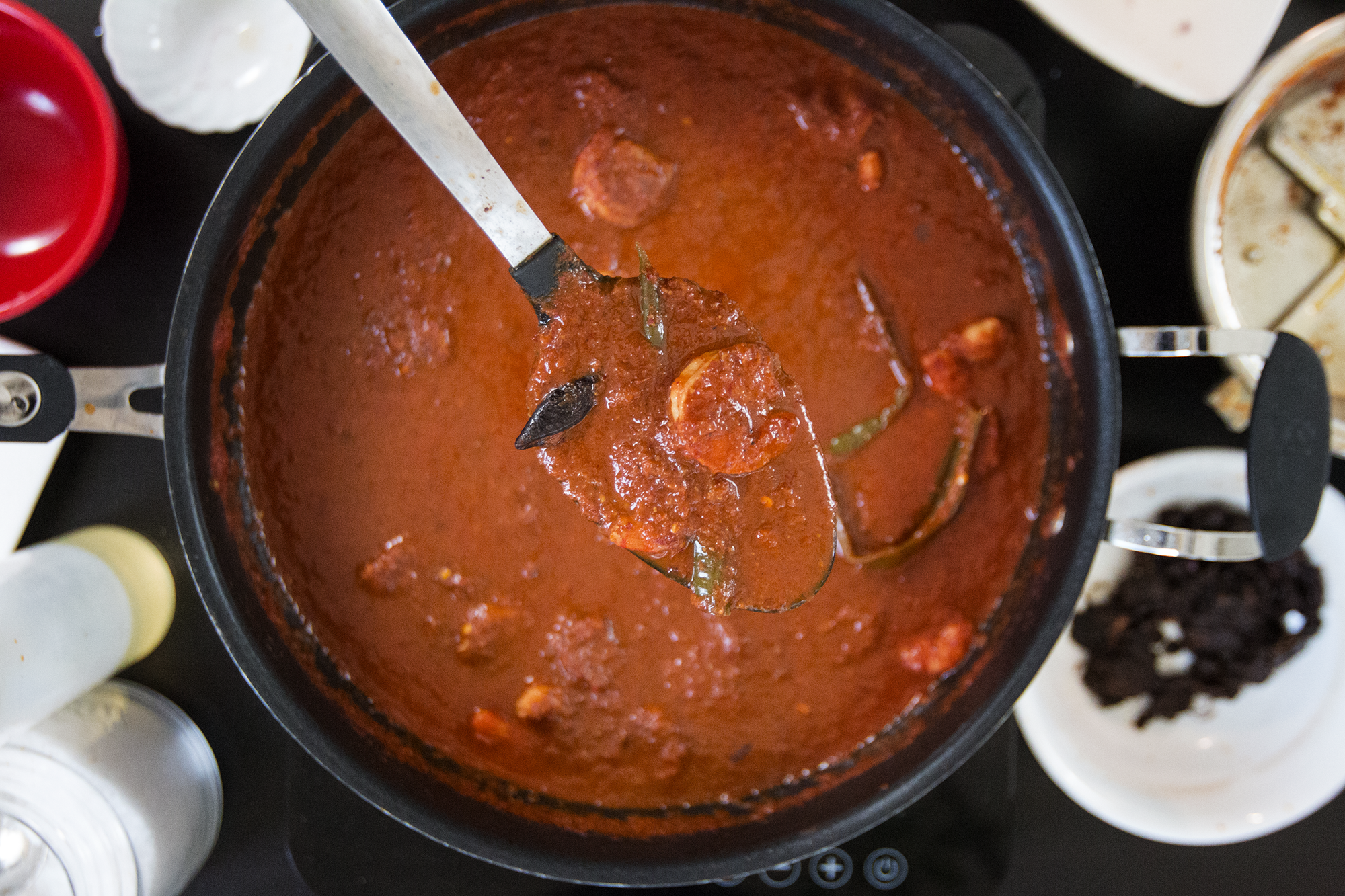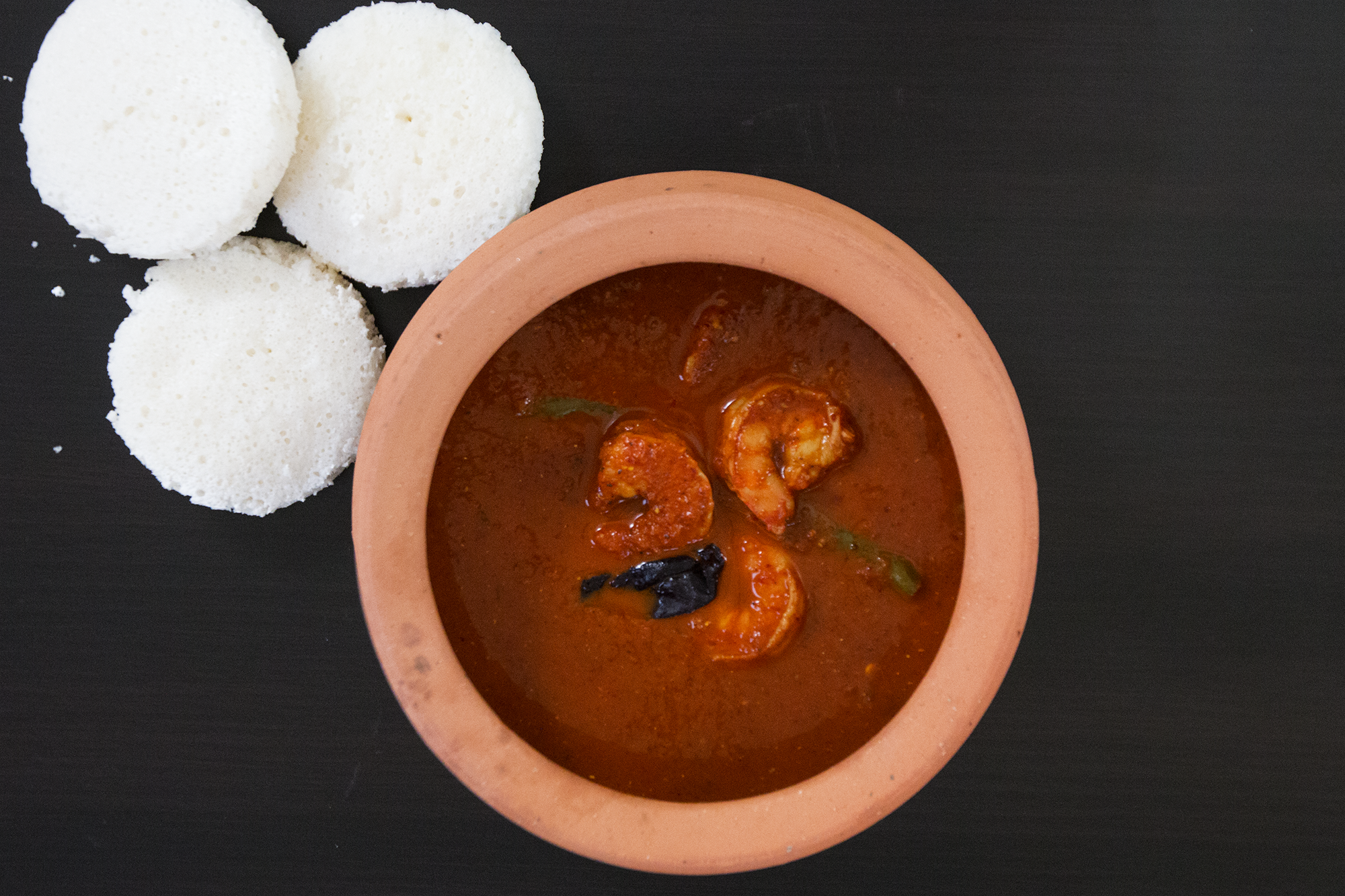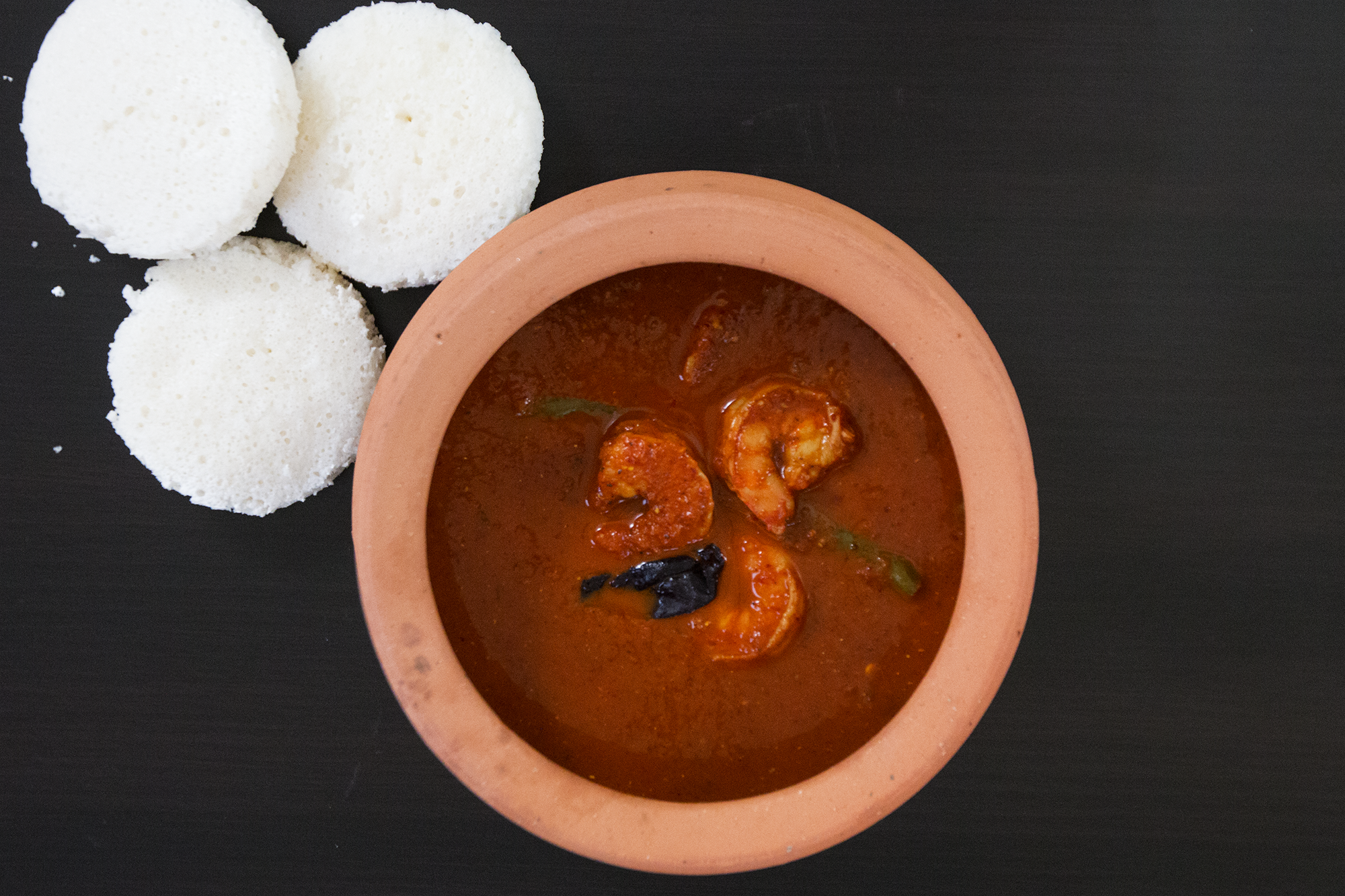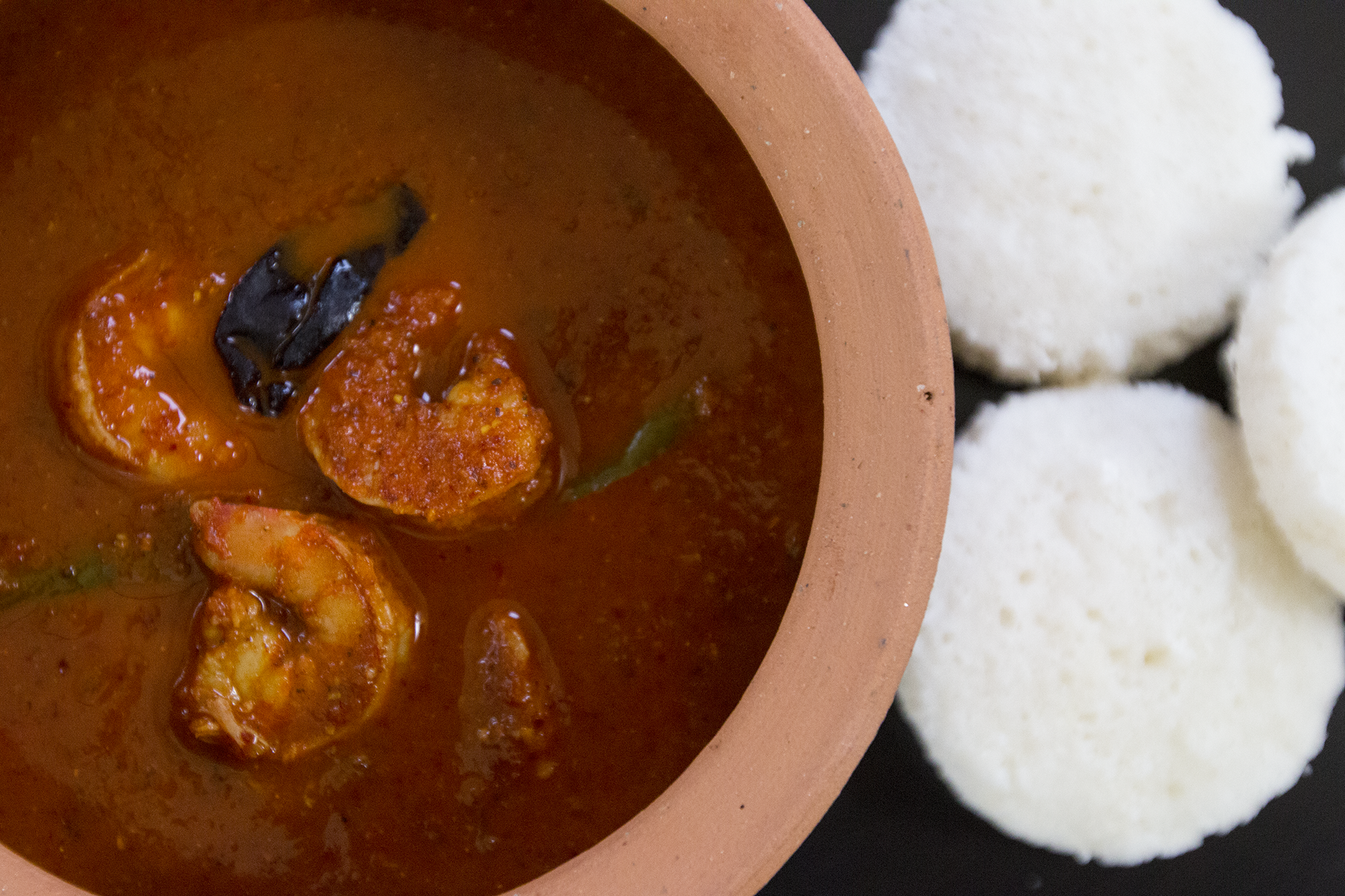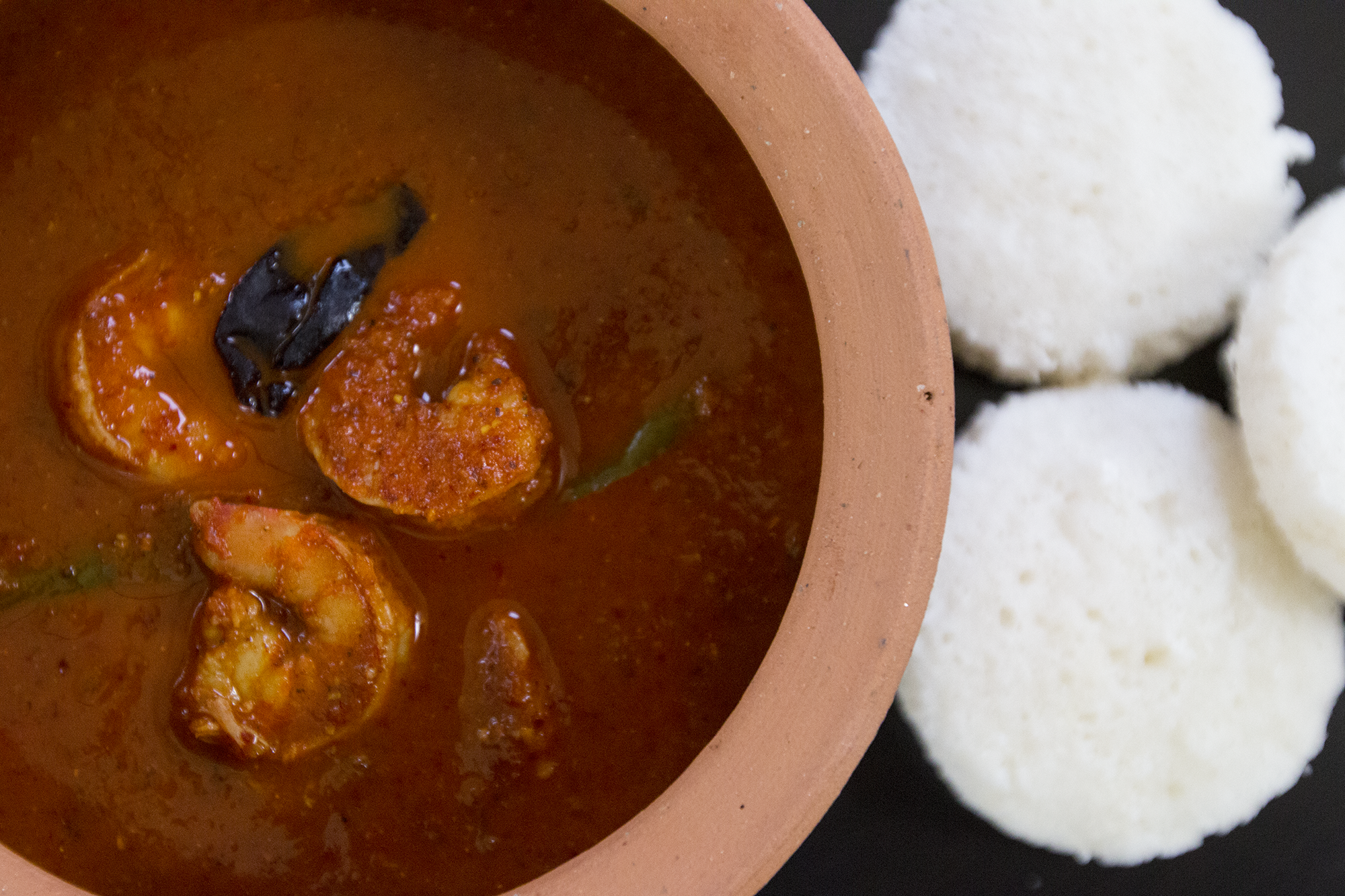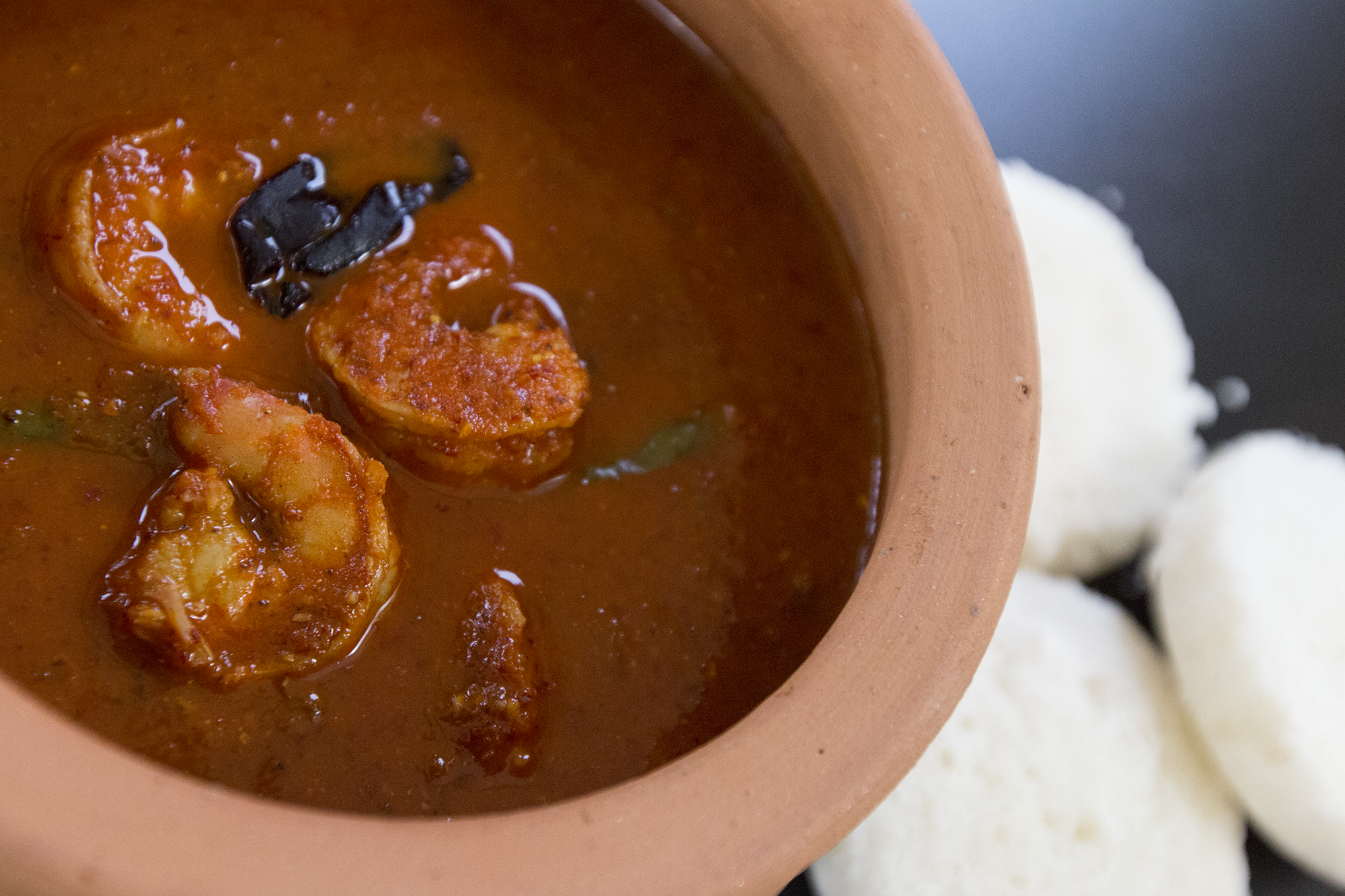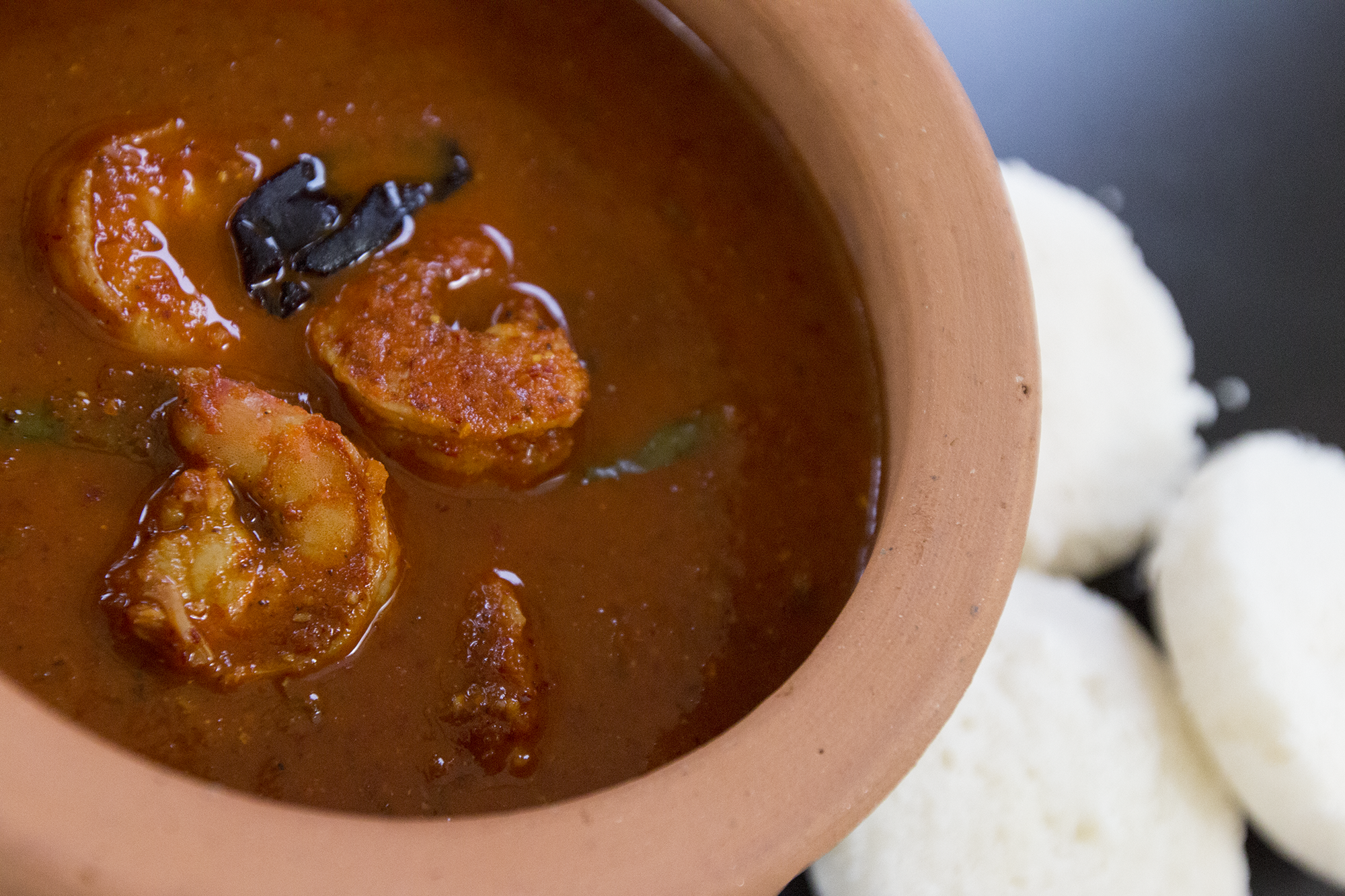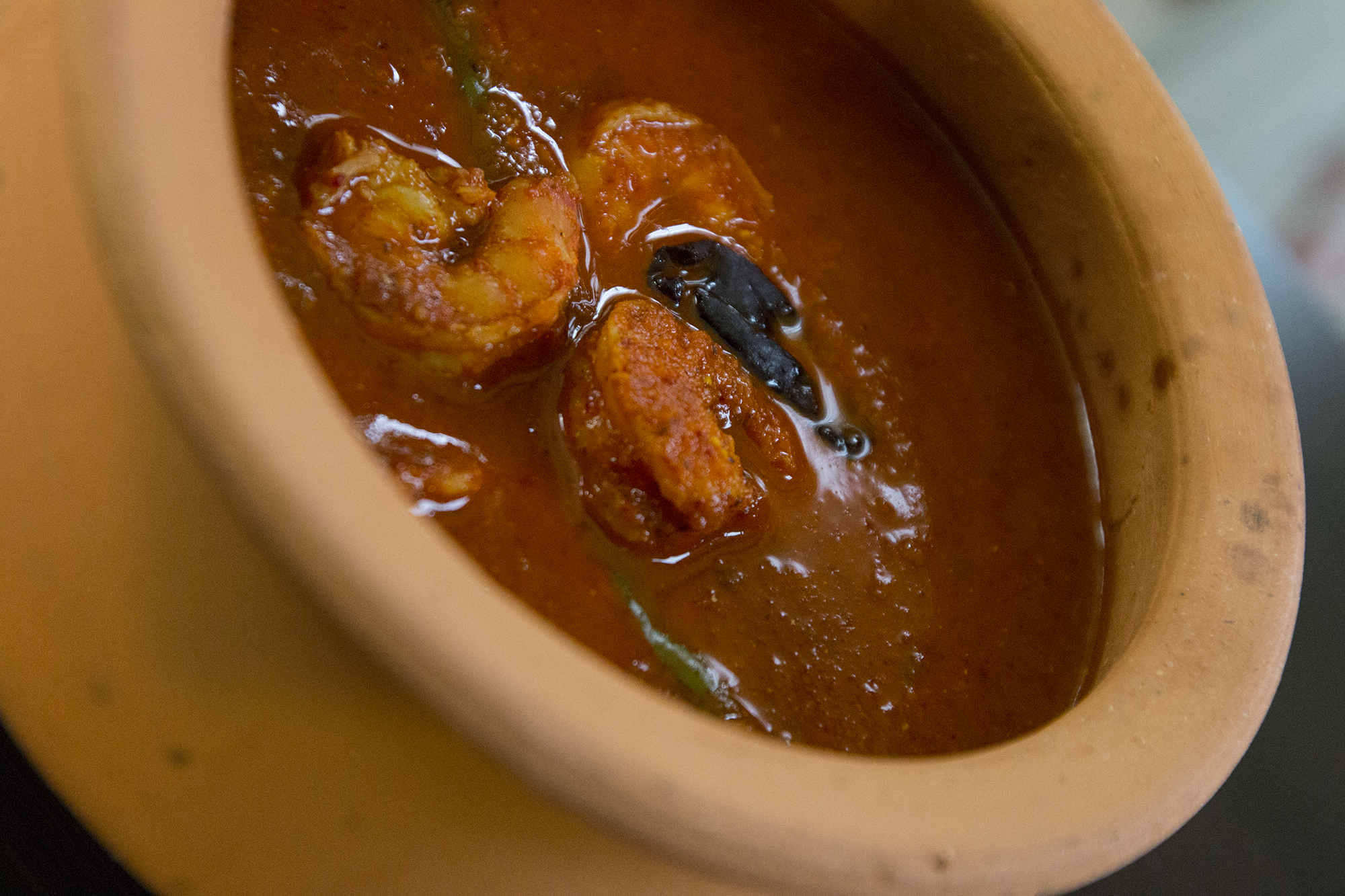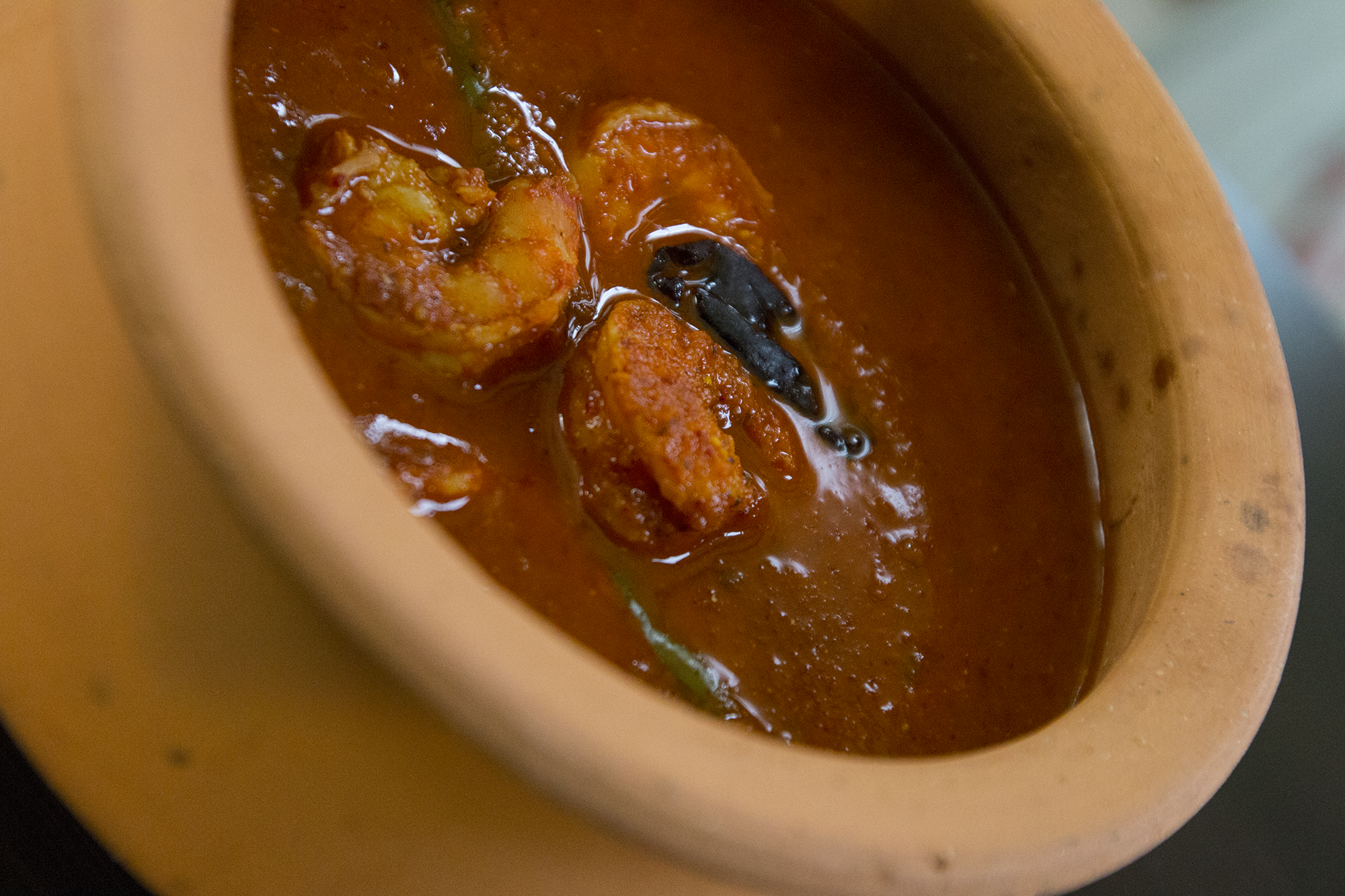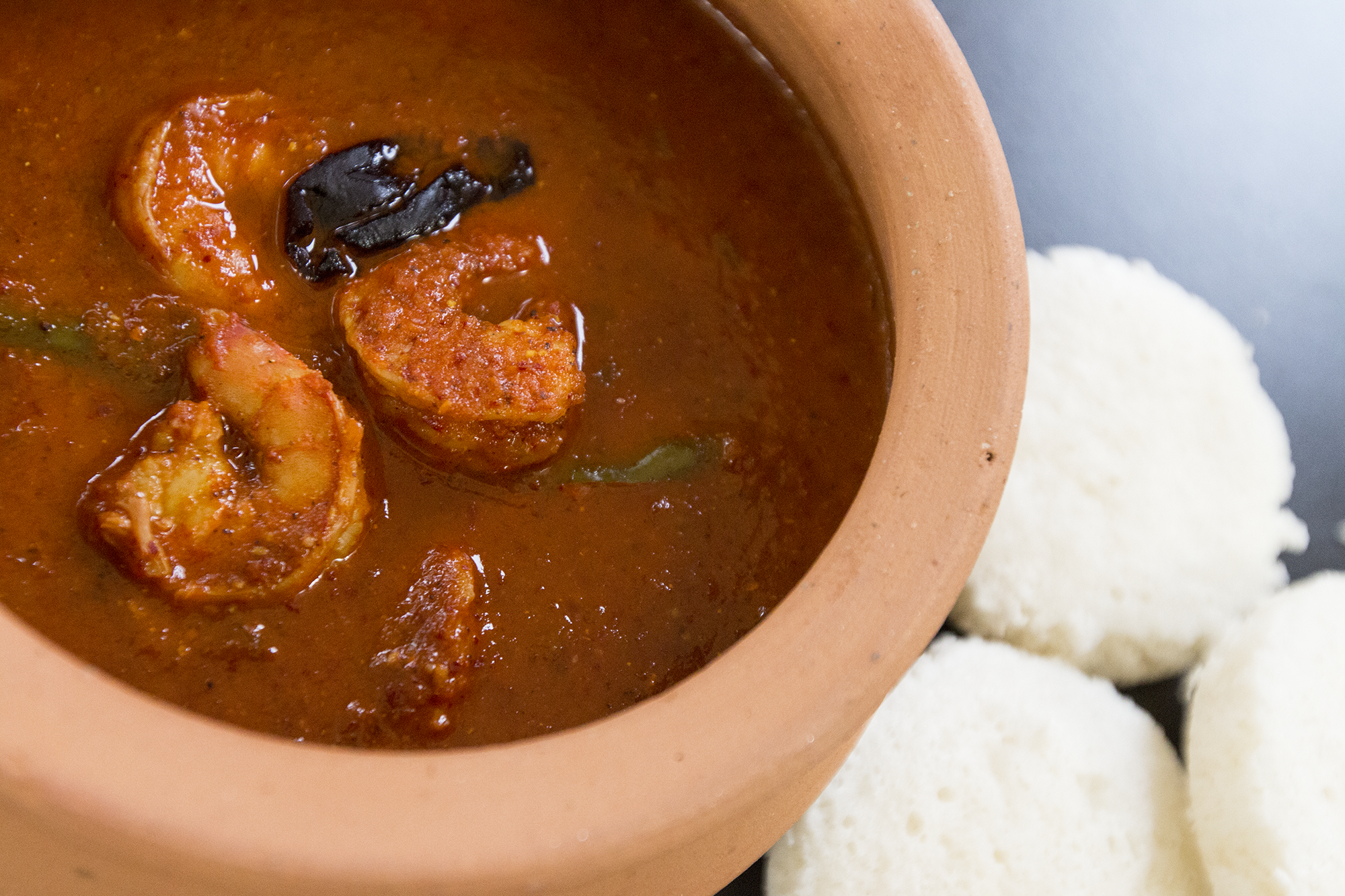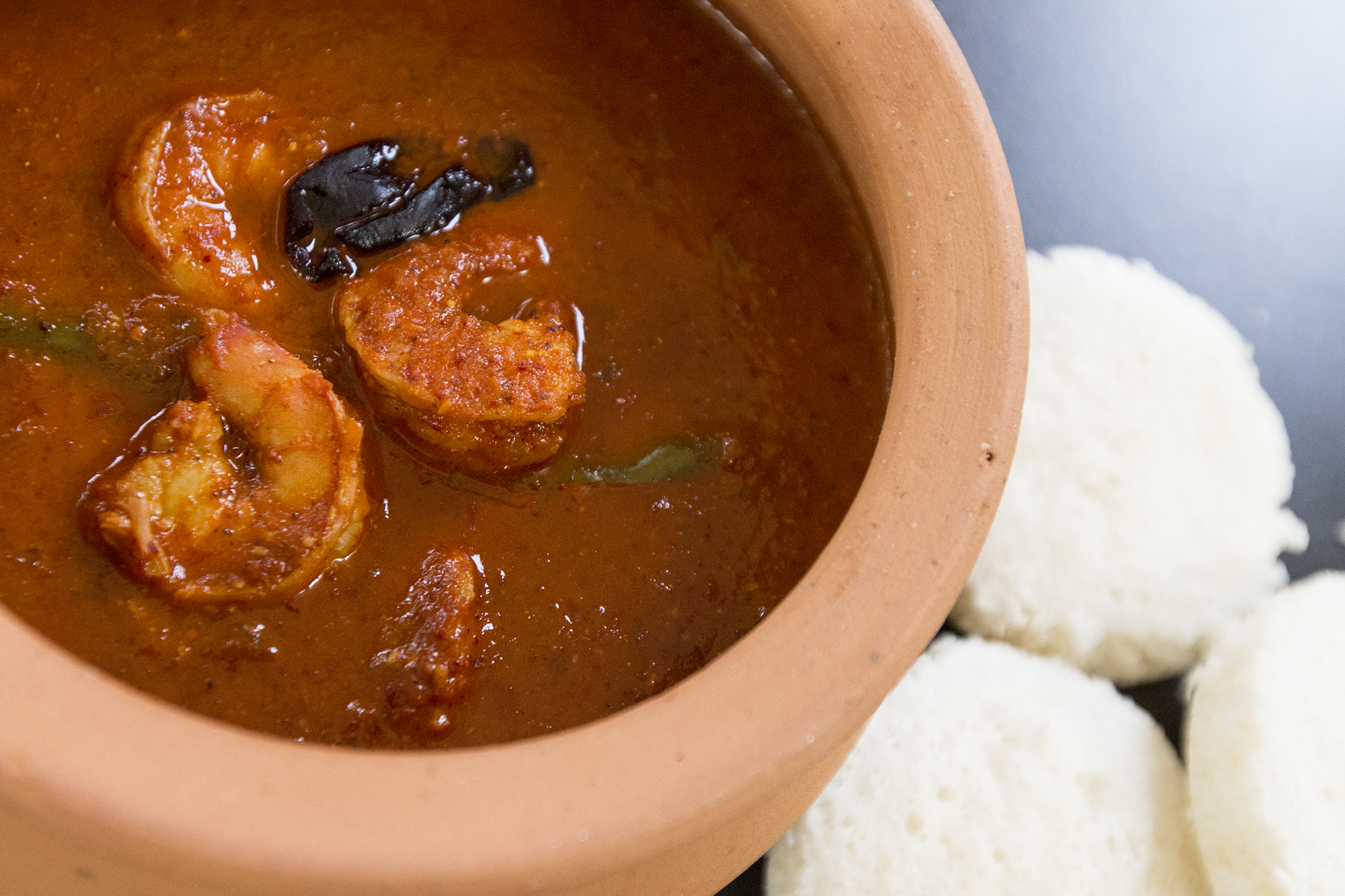 Prawn Ambot Tik is a wonderful classic Goan recipe typically made with chunks of Shark meat. The literal translation Ambot means sour and Tik means hot. This wonderful combination of sour and spicy is quintessentially Goan. In tis recipe Kashmiri chillies are used to give that wonderful red color to the gravy.
While planning this post and video, I decided to collaborate with a very funny Goan Wendy Zuzarte, who goes my her alter ego Succurine bai. She plays a Goan simpleton on her channel on YouTube and injects some wonderful comedy into the recipe video – be sure to check this out! https://youtu.be/mCoypm50nUI
If not using Shark meat, you can also use any other fleshy fish, I prefer to use prawns. This curry can be eaten with fresh soft sannas or rice. What I love about the simplicity of this recipe is that the masala can be prepared ahead and stored. You can also prepare the gravy a few days ahead and just simmer the prawns in the gravy just before serving. If I have left over gravy, I always freeze it, you can literally cook anything in it and it would be delicious.
Kashmiri chillies can be found at most Indian stores. If using regular chillies please use less and they would likely be more spicy. In this recipe and video, I dry ground the chillies, you could also soak the chillies overnight and grind them with the wet ingredients instead.
[youtube-subscriber nickname=kravingsblog]
PRAWN Ambot Tik – Goan CURRY with SUCCORINE bai
Ingredients
10 Kashmiri Chillies
10 Peppercorns
4 Cloves
2 Cardamons
2 inch pieces Cinnamon
1/2 tsp Cumin seeds
1 tsp Mustard seeds
1 tsp Turmeric
1 inch piece Ginger
6 cloves Garlic
2 tbsps Vinegar
2 onions – 3 cups
2 tomatoes pureed
2 Green Chillies
Tamarind in 2 cups water
Salt
3-4 Kokum petals
1 lb 500 gms Prawns
Instructions
Dry grind all the dry spices, followed with the wet, the Vinegar and some water to a smooth paste
Saute the Onions in some oil till golden brown
Add the masala, followed by the pureed Tomatoes
Bring the mixture to the boil and add the Tamarind pulp
Add 1/2 cup water to your food processor and add that in as well
Add the green chillies
Add salt to taste and cook the gravy for 15 – 20 till the onions are soft enough to meld into the gravy
Simmer the uncooked Shrimp in the gravy till cooked
If desired add a few Kokum petals for added sourness
https://kravingsfoodadventures.com/prawn-ambot-tik-goan-curry-succorine-bai/
Save
Save
Save