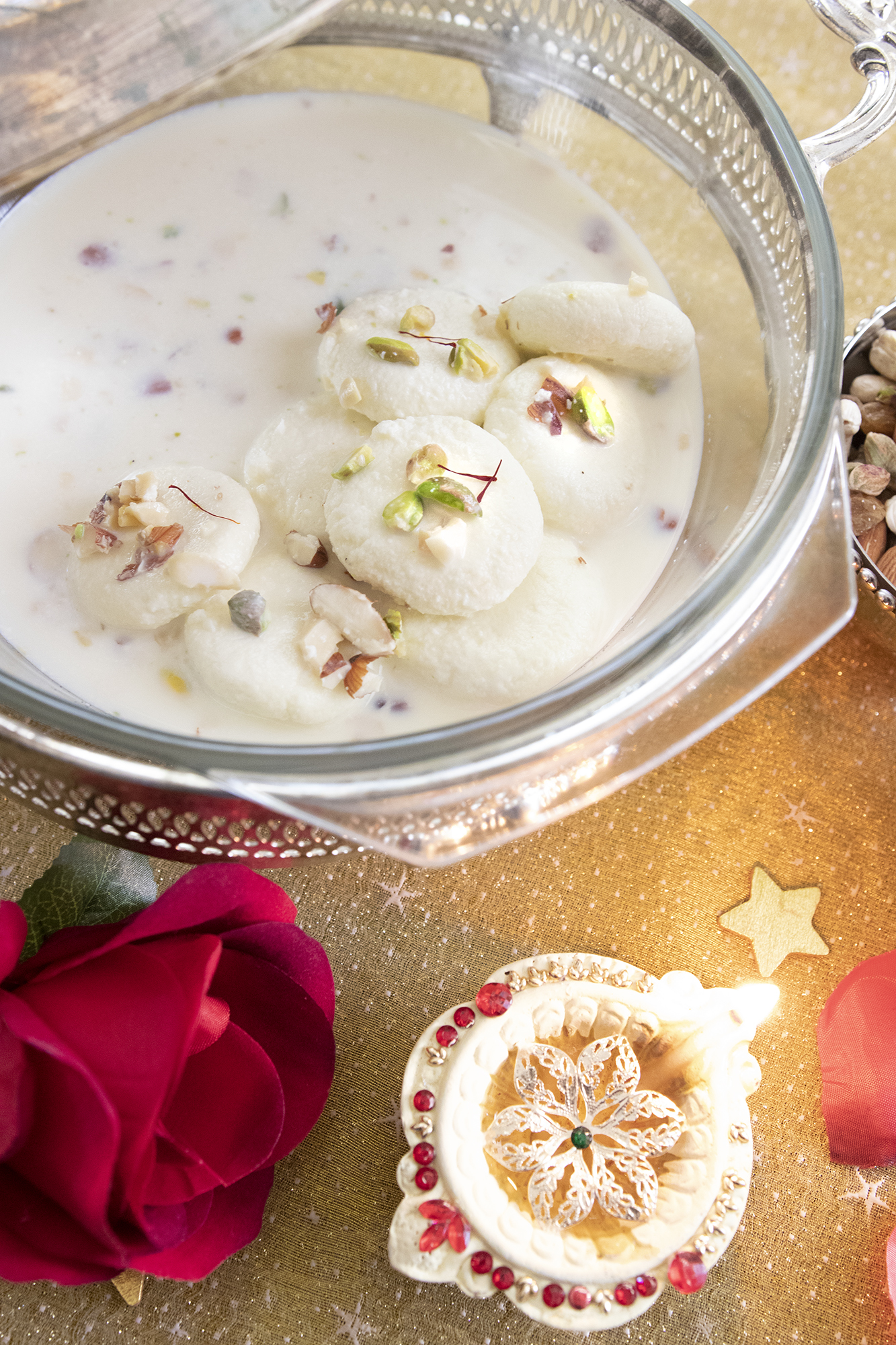 From all the recipes I've created or developed for this channel, I had the most trials and errors with this one. It's very easy to make Rasmalai, but takes some finessing to get it right. I've had everything from unmoldable dough to disintegrating dough in the syrup and with every failure, I was more convinced to get it right.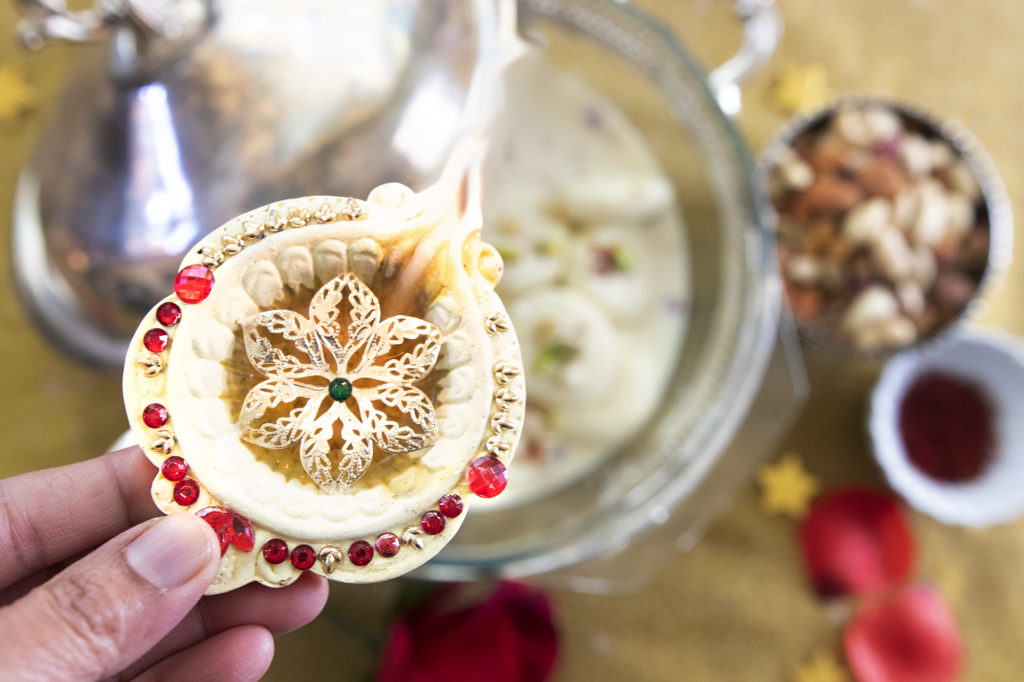 If you have no idea what Rasmalai even is, it's essentially a dollop of curdled Milk solids soaked in delicious and fragrant Milk. While that may not sound that appetizing, it really is. The trick is to get the solids to be super soft and spongy so it can soak up all that flavoured milk through the process of Osmosis(my fave topic in Science class)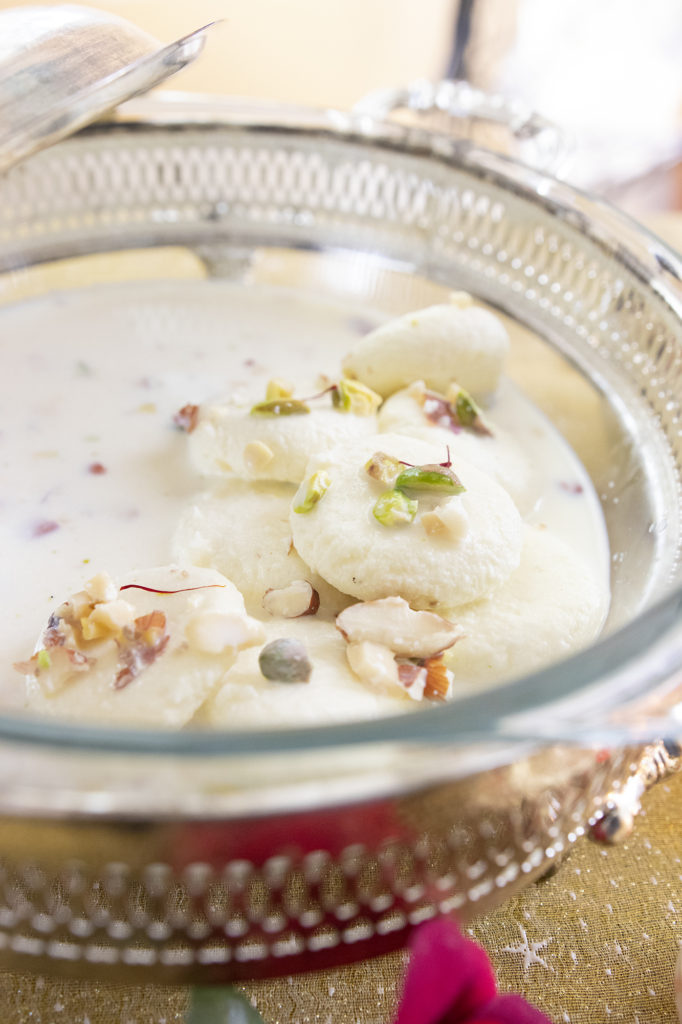 Watch my video for all the tips and tricks to making great Rasmalai in your own home and never give up!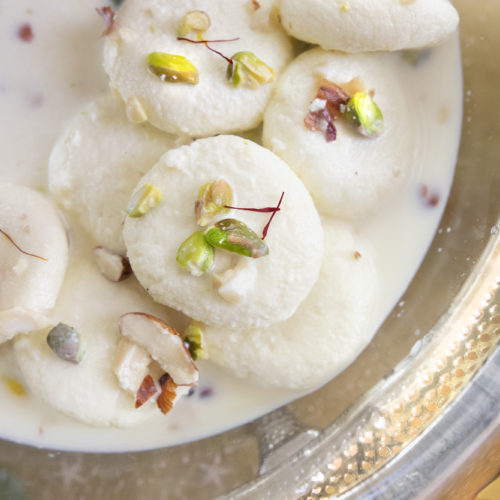 Rasmalai
Ingredients
Malai or Chena
Juice of Lemon

40 ml

Water 40 ml

1

litre full fat Milk

1/2

cup

of Water

½

tsp

Corn Starch
Ras or Rabdi
500

ml

full fat Milk

1/2

cup

Sugar

3

Cardamoms

1/2

tsp

sugar

1/2

cup

Nuts – Cashews

Pistachios and Almonds

Few strand Saffron
Instructions
For best results, please do watch my detailed instruction video

Heat the milk for the malai or chena just till it starts to almost boil and then switch the heat off

Add a ½ cup of water and allow it to cool till it's 20% cooler

Mix the Lemon juice with the Water and slowly add this into the Milk to curdle it

Quicky strain this into a cheesecloth and rinse with chilled water

Tie the cloth and allow to drain for about 30 mins

Remove the chena and knead with the cornstarch for a maximum time of 30 mins

Form into balls and then flatten

Make the sugar syrup by boiling the water and dissolving the sugar

Keeping the heat high, add the balls in and cook them for 15 mins, flipping in between

Prepare the ras or the rabdi by heating the Milk

Add the Sugar and crush the Cardamom seeds together with a ½ tsp of Sugar and add that in

Crush the nuts and add this in as well

Cook till the milk is about 10 – 20% evaporated

Squeeze the extra juice from the malai or chena and while it's still warm cover with half the Milk

Store for 2 days in the fridge so the Malai absorbs the Ras

Heat the remaining half of the Milk, reduce by 50% and store the thicker Milk separately

When ready to serve mix in the thicker Milk