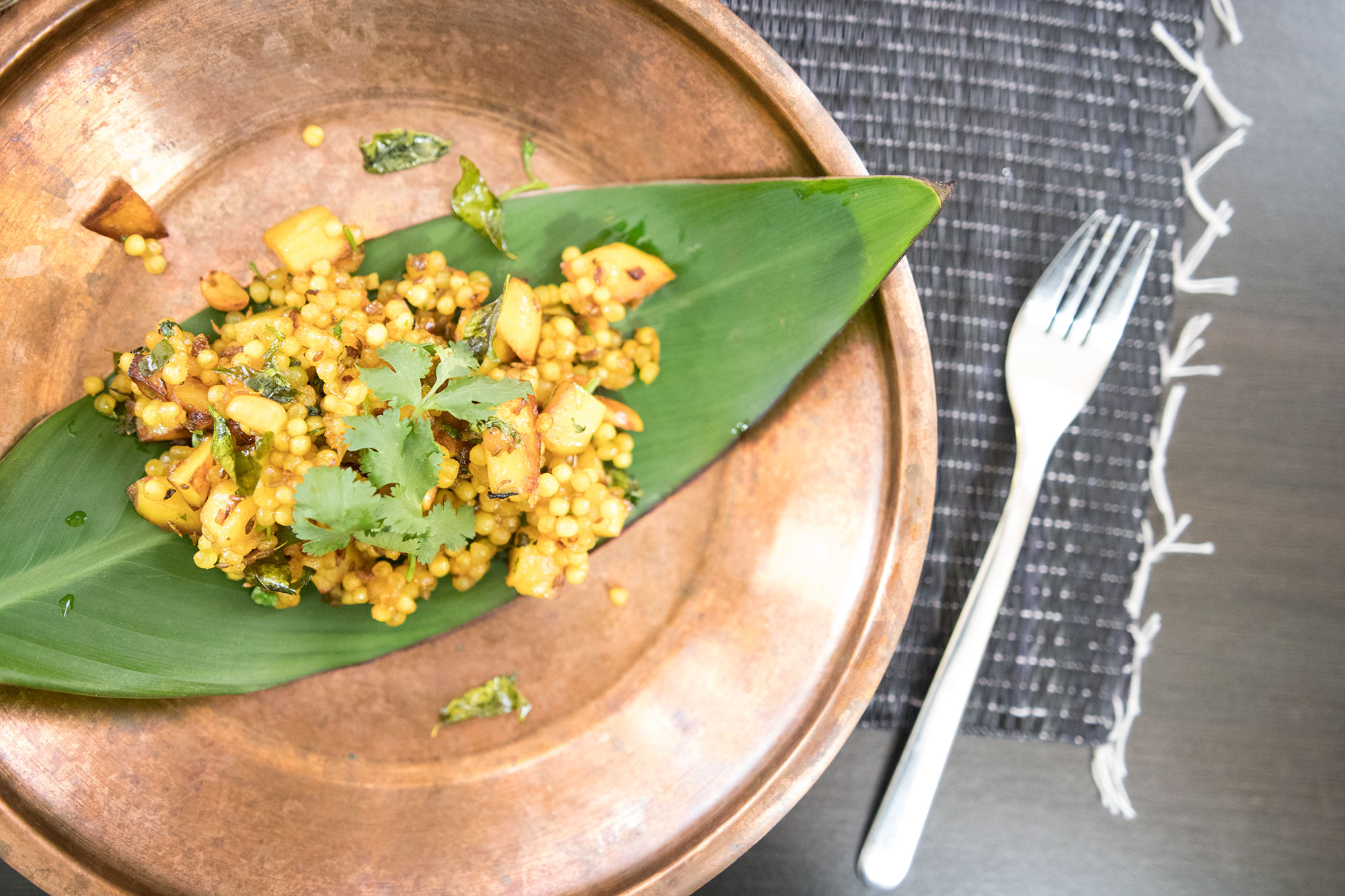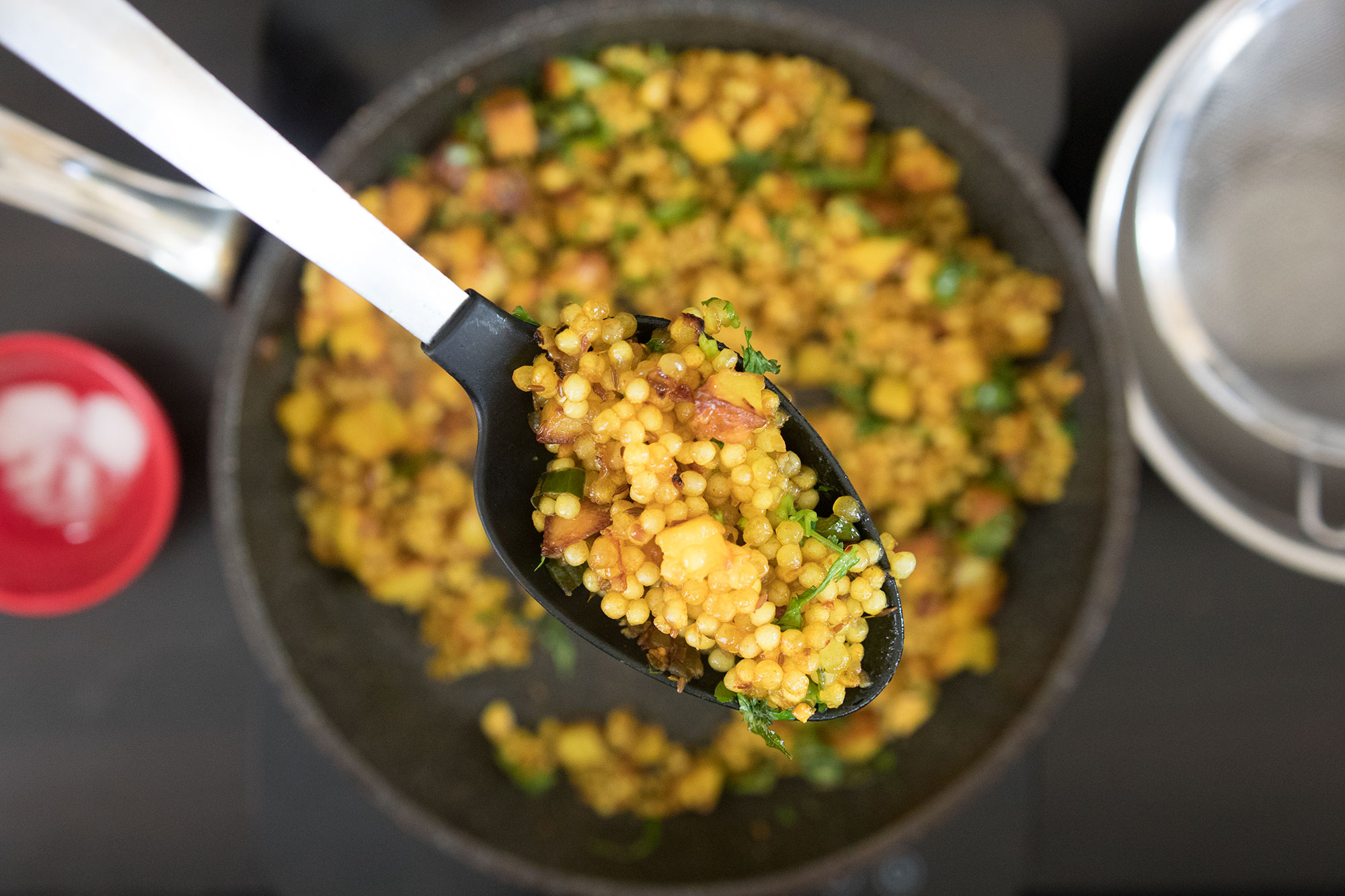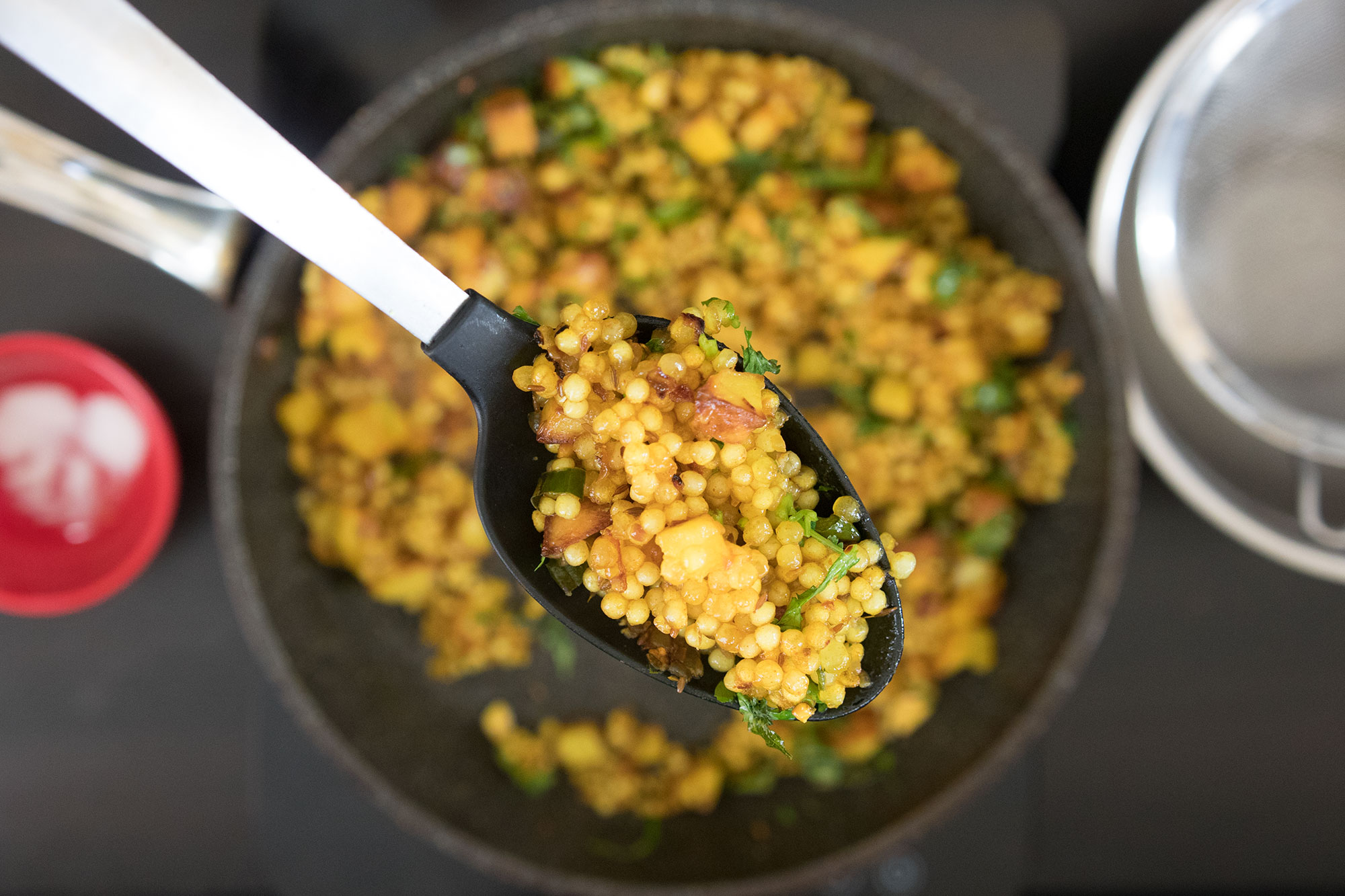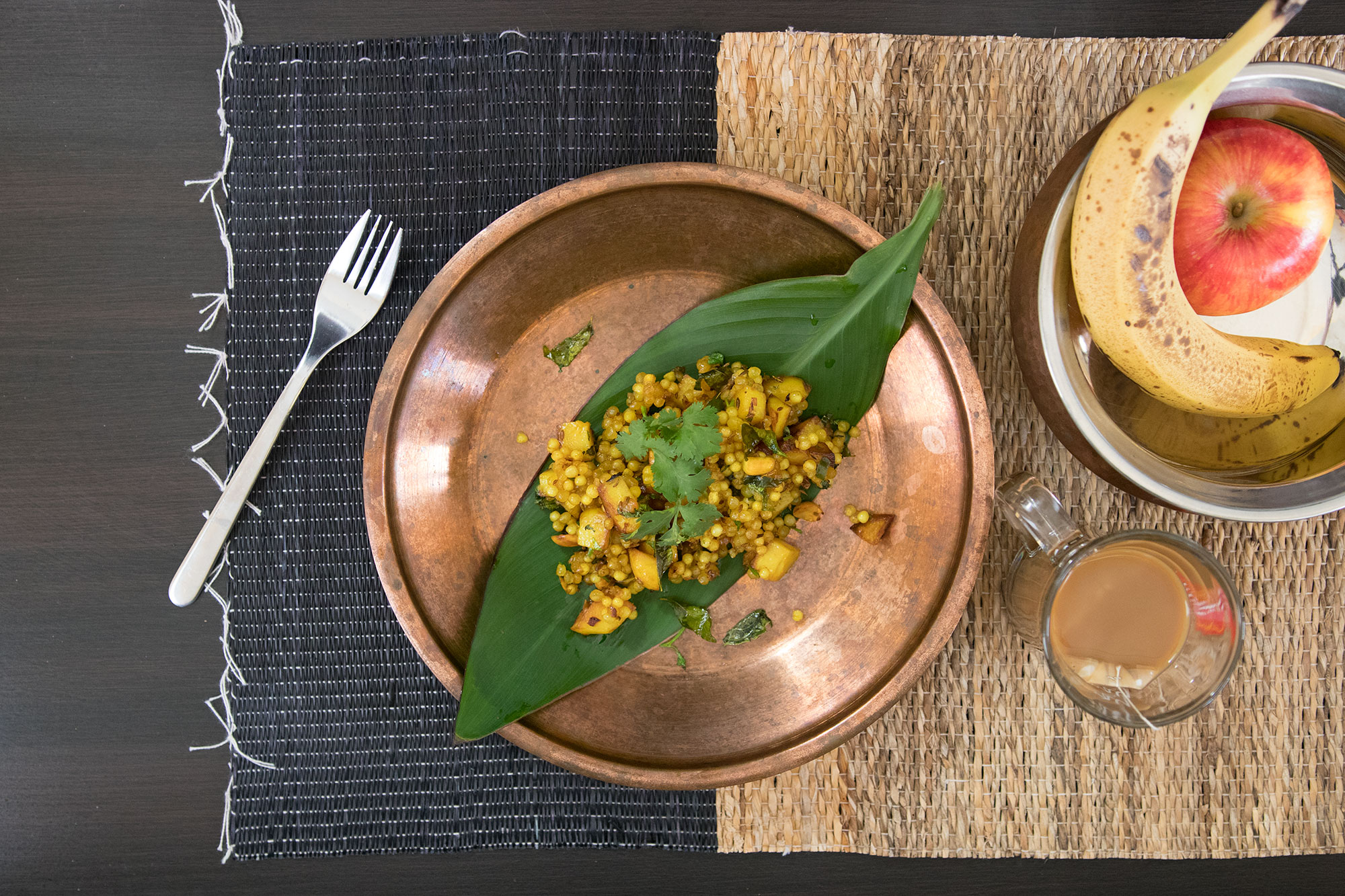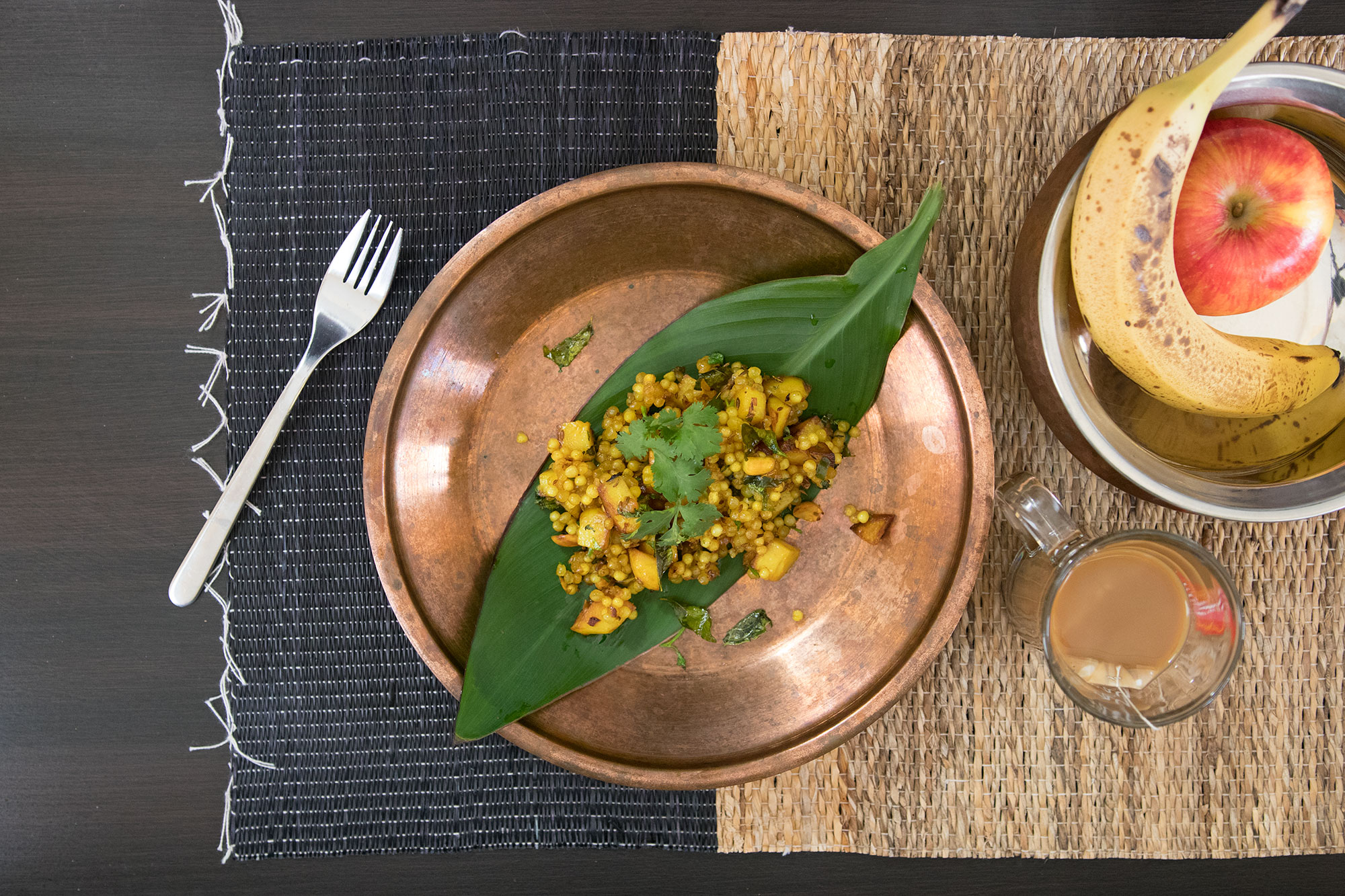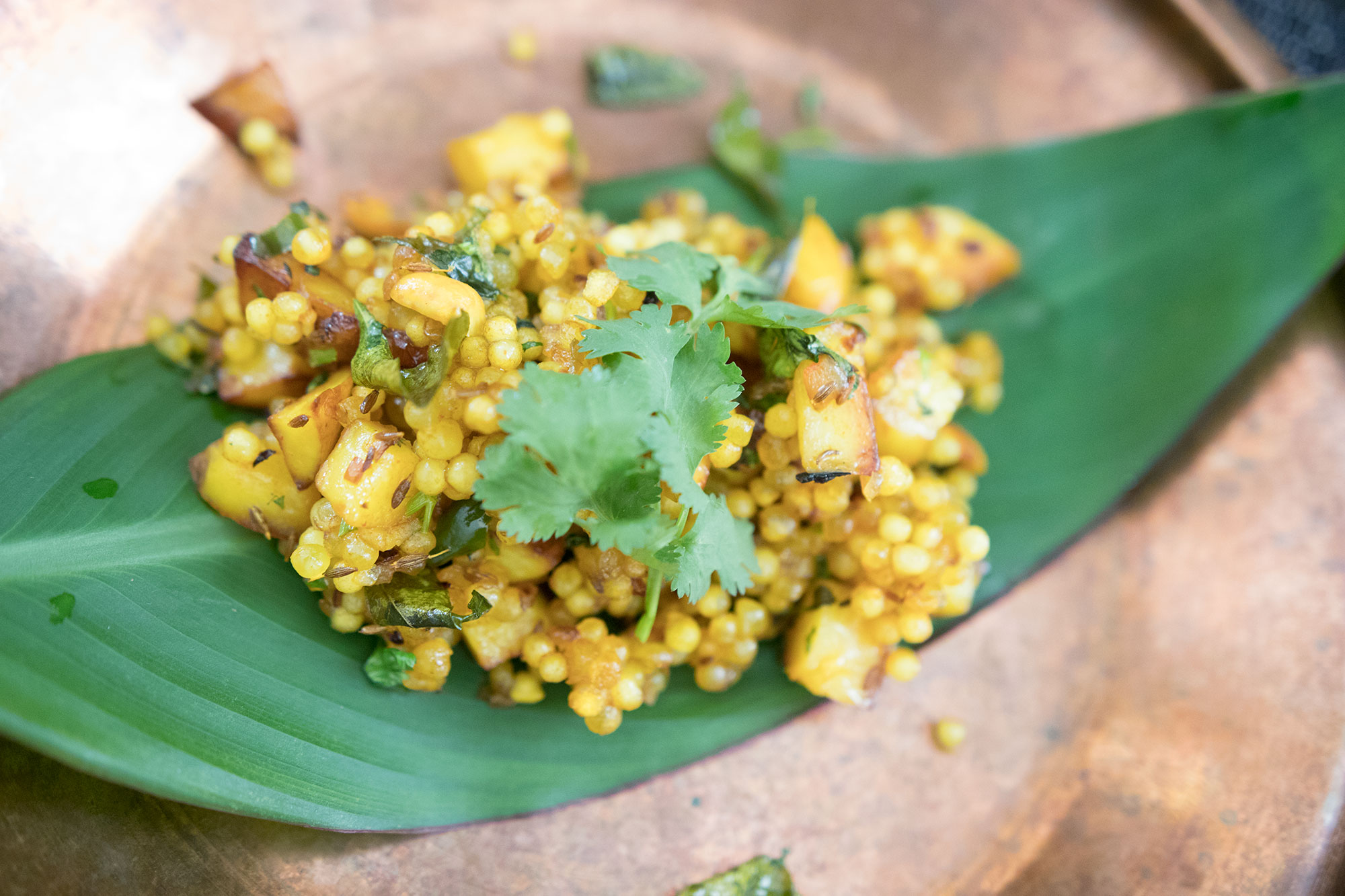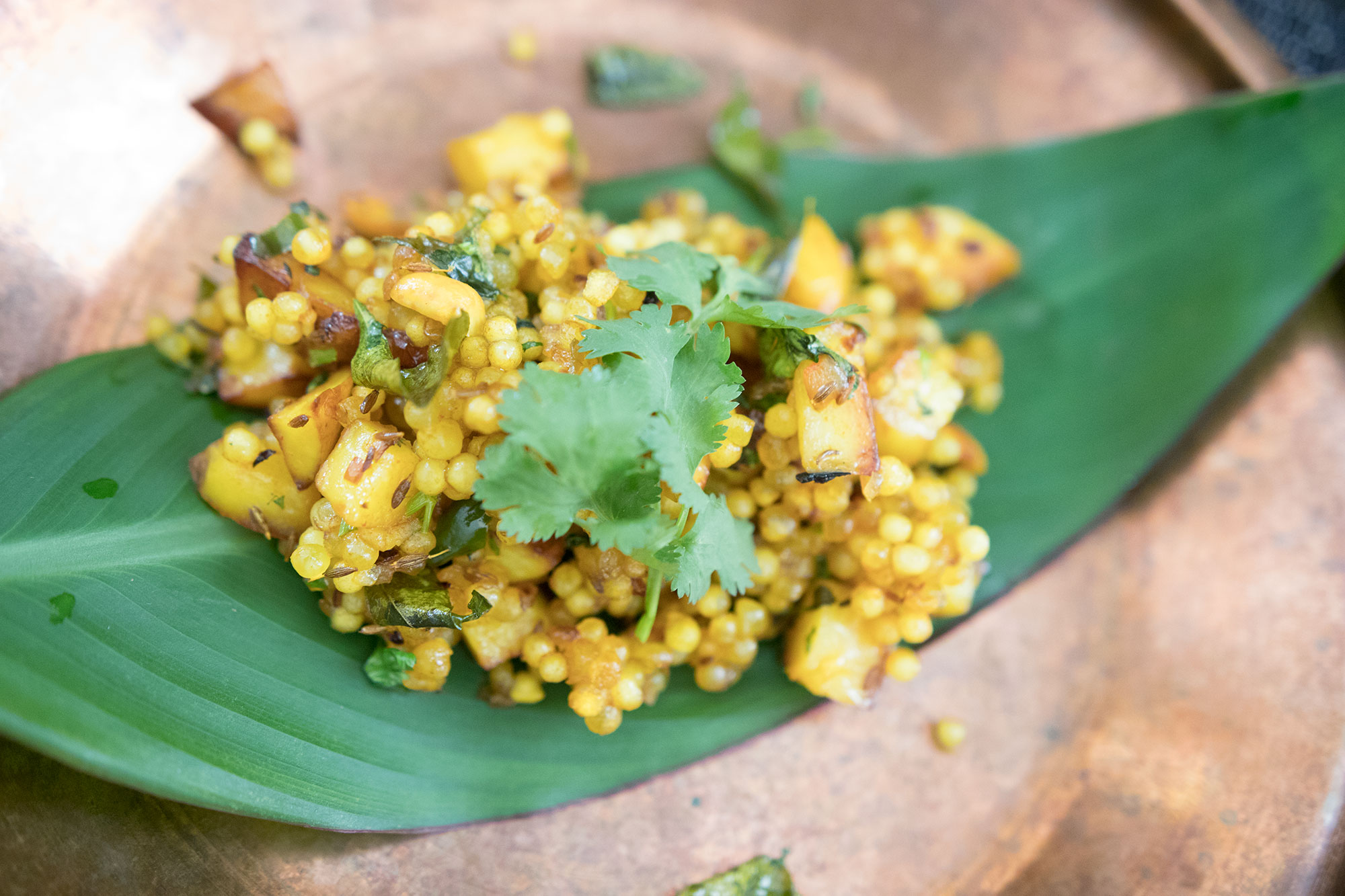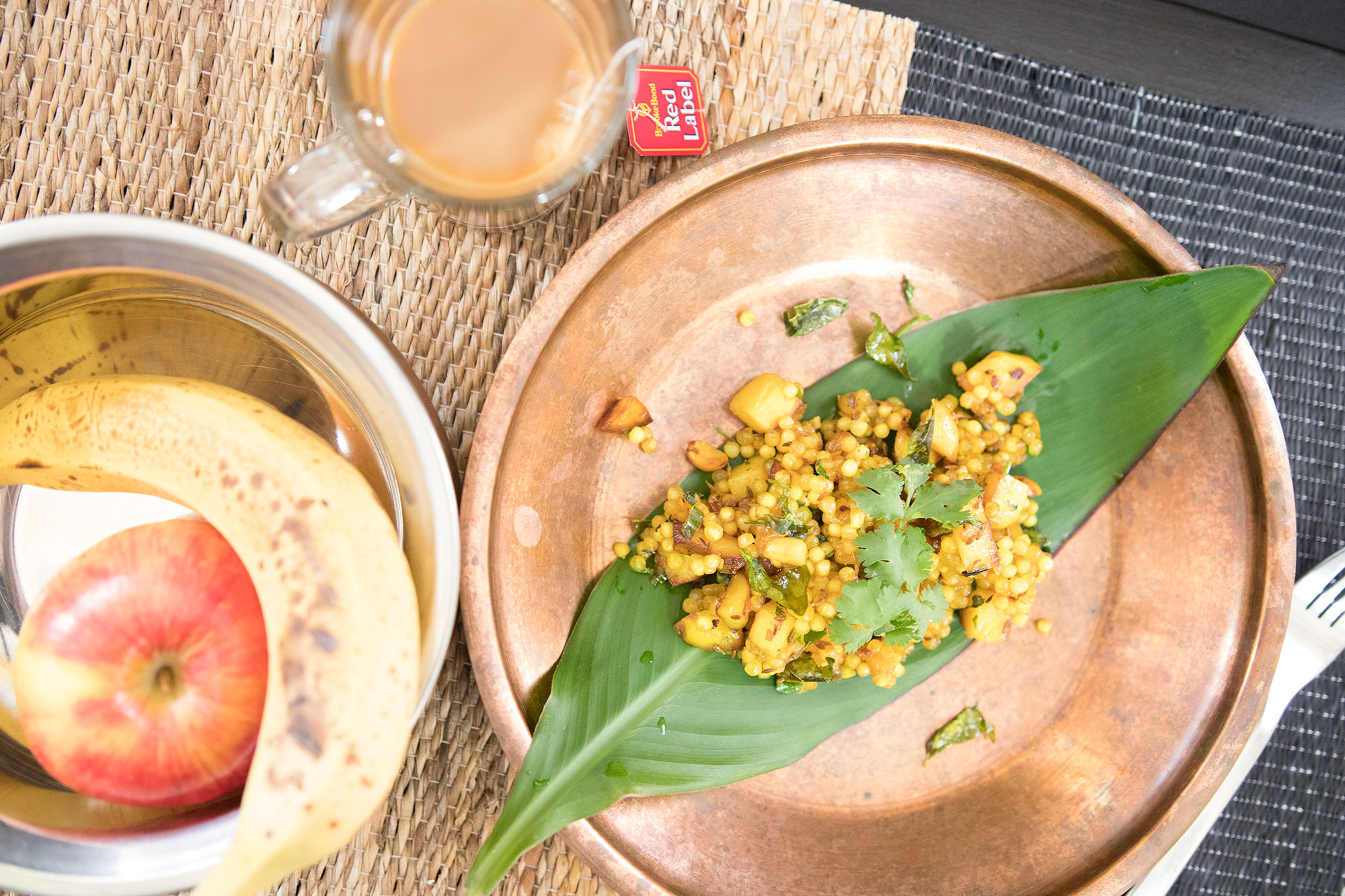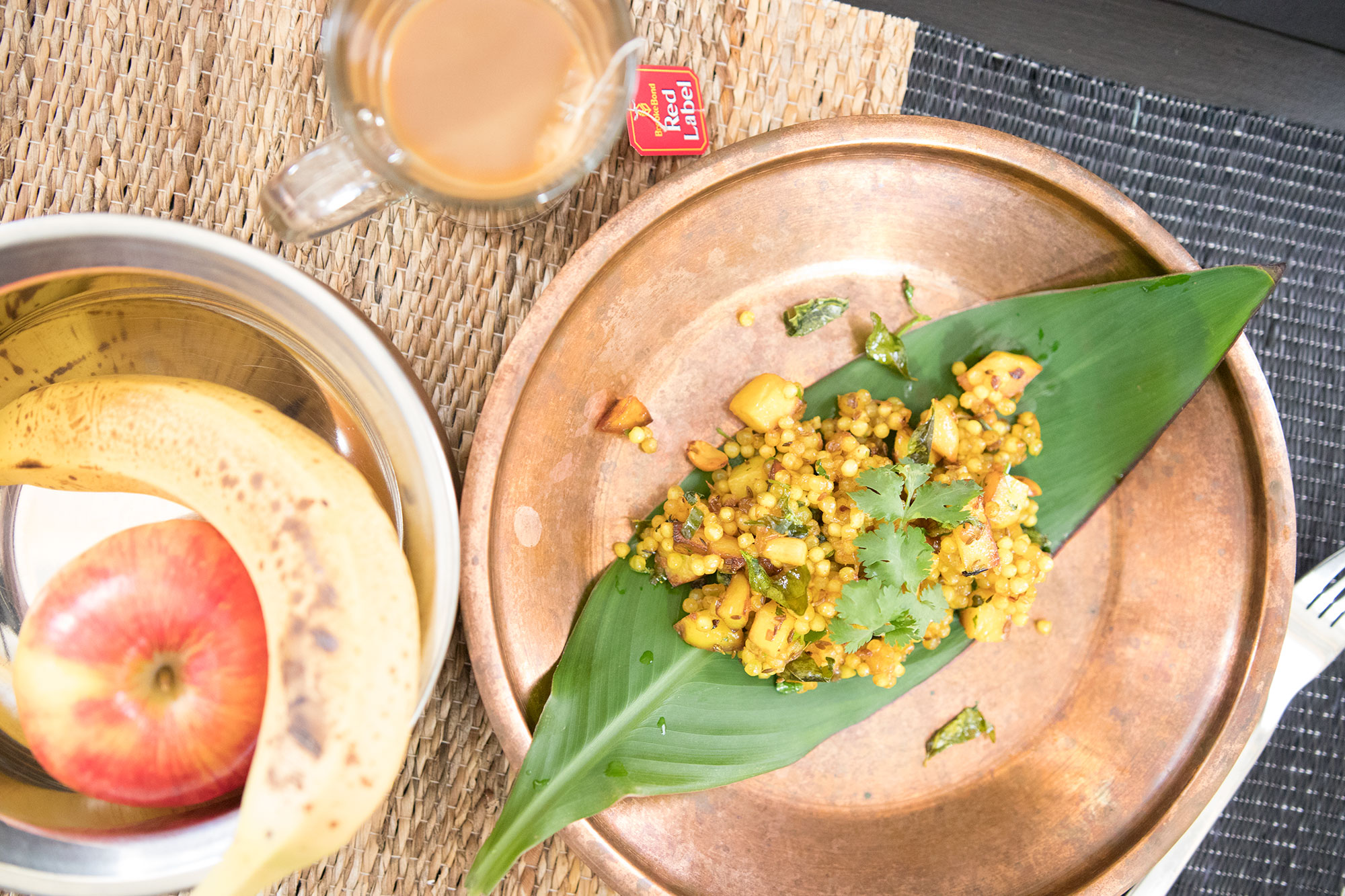 Tapioca pearls are enjoyed in so many recipes both savory and sweet. My two favorite ways to eat this is Sabudhana Vada and as a stir fry simply called a Khichdi. This is made in parts of India and served as breakfast or as a snack. The pearls are cooked till they turn translucent.
By themselves, Tapioca pearls or Sago has no flavor and soaks up all the flavor of the spices. In this recipe, paired with curry leaves and diced potatoes, it is a filling meal.
[youtube-subscriber nickname=kravingsblog]
Ingredients
2 cups Tapicoca pearls (Sabudhana or Sago)
1 tsp Cumin seeds
¼ cup finely diced Onion.
¼ cup fresh Curry leaves
1 green Chilli or 1 tbsp.
¼ cup Peanuts
½ tsp Turmeric
½ tsp Chilli powder
1 cup shallow fried Potato cubes
¼ cup chopped Coriander
2 – 3 tbsps. Water
Salt to taste
Instructions
Soak the Sabudhana or Tapioca pearls in equal quantities of cold water for 3 – 5 hours. You want to make sure you're not adding more water than the measurement of the sago as it can get mushy if over soaked
Once done, you need to rinse this well under cold water and then leave aside to drain
In a pan add some oil heat the cumin seeds
Add the finely diced Onion followed by the fresh curry leaves, which is incredibly fragrant. You can probably find curry leaves in an Indian store, if you can't find them, just leave them out
Add the diced green Chilli and give this a good saute
Add the peanuts. These are especially popular in maharastra they give the dish a great taste and crunch
Add the powdered spices followed by a cup of shallow fried potato cubes that I fried earlier
The sago has had enough time to drain and it's now ready to soak in all the flavours, add this in and saute
Try one for doneness and salt and add salt to taste
Add a few tbsps. of water just so the sago does not burn but also create some steam to cook the tapioca
Taste again, add salt as required, and add a bit more water if it's drying up.
Finish off with a ¼ cup of chopped coriander.
https://kravingsfoodadventures.com/sabudhana-khichdi/