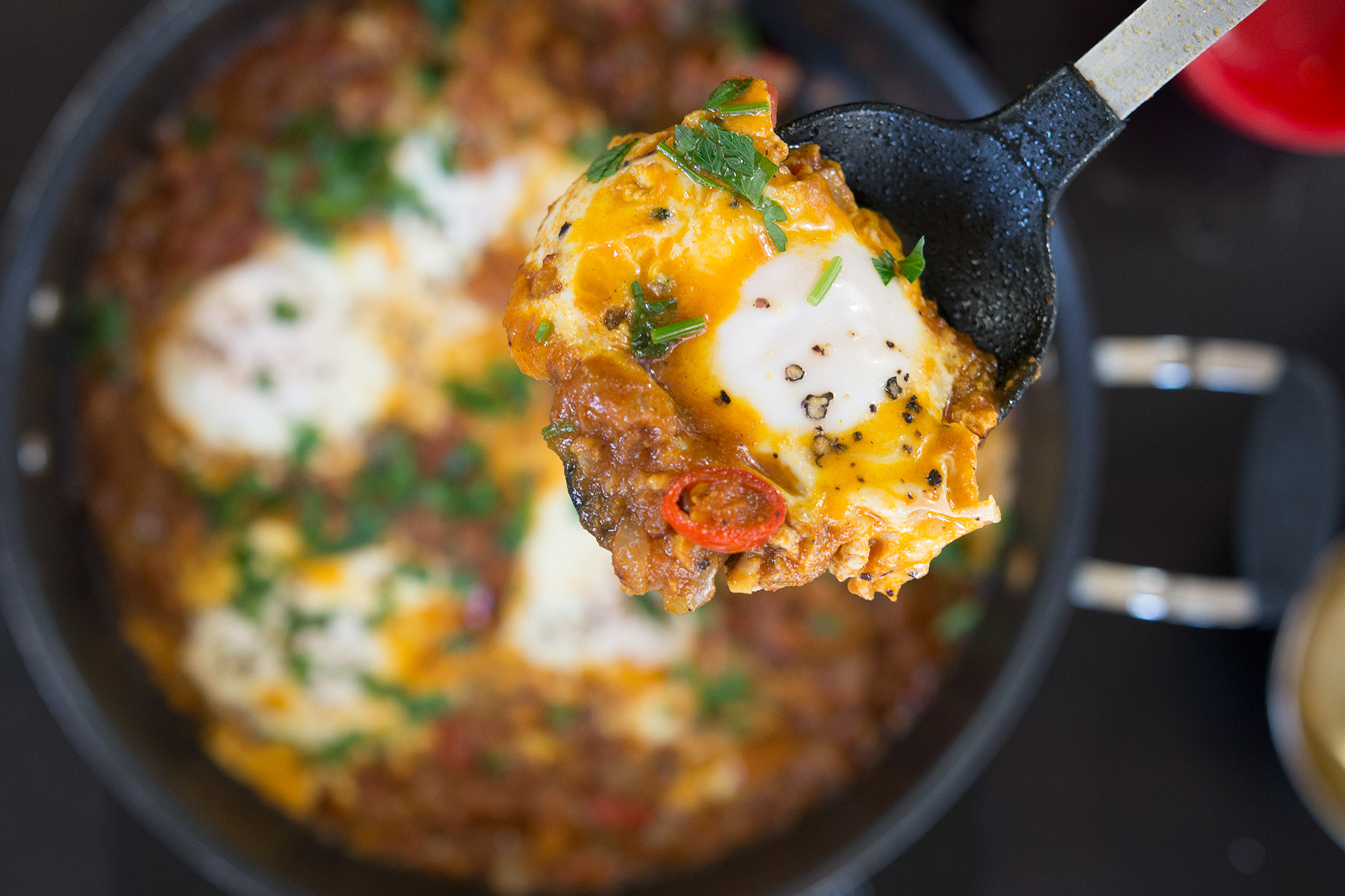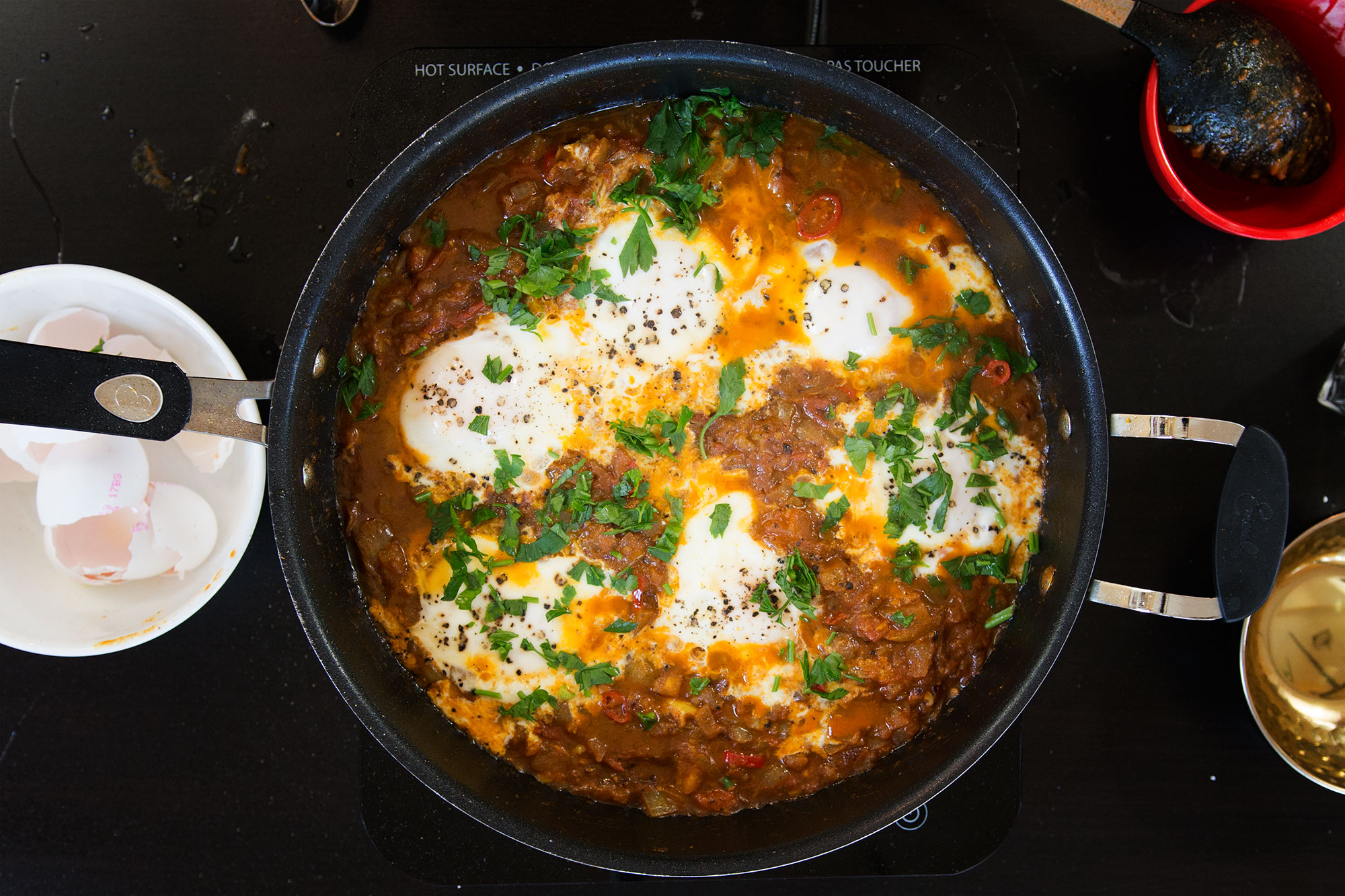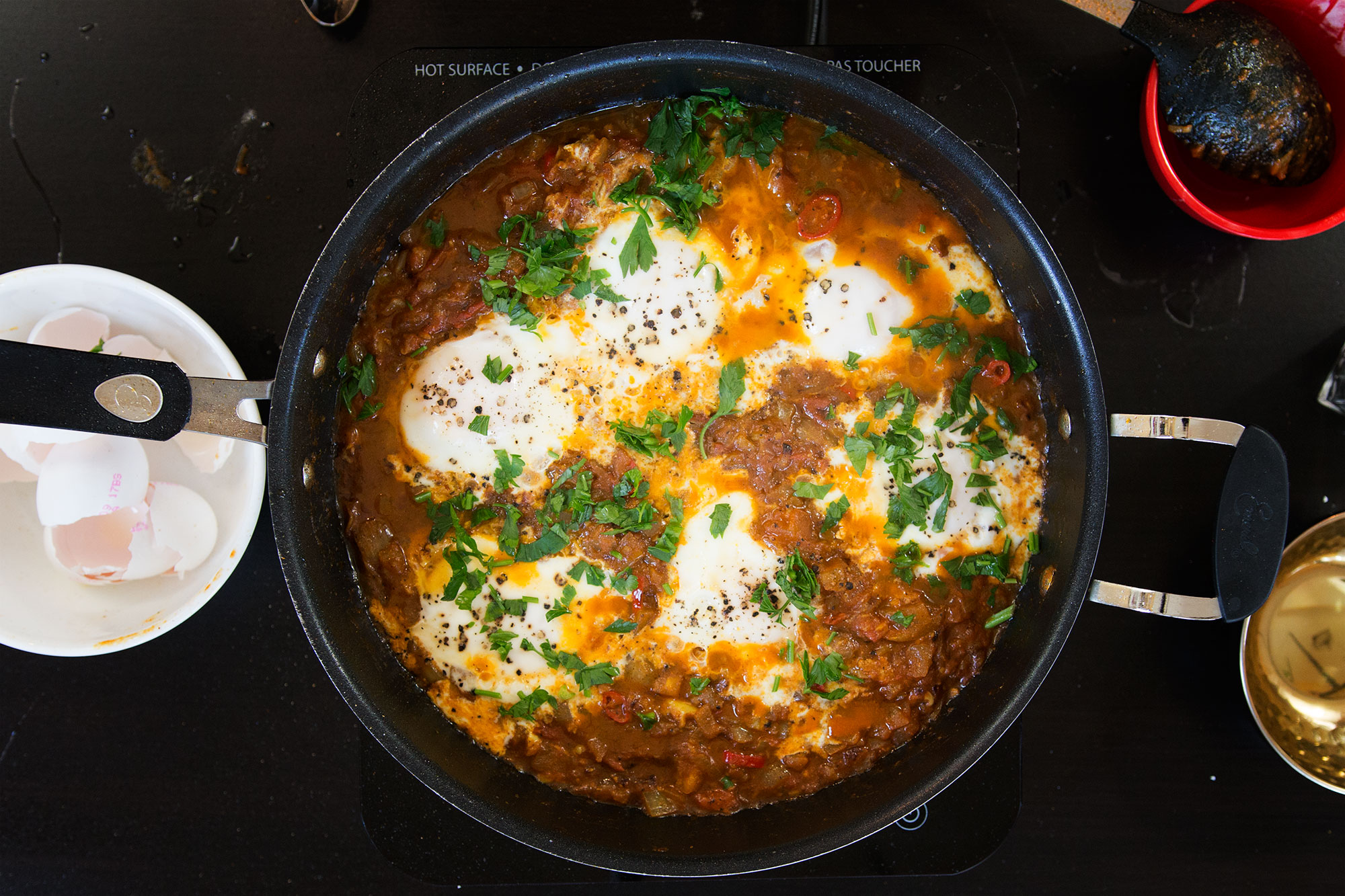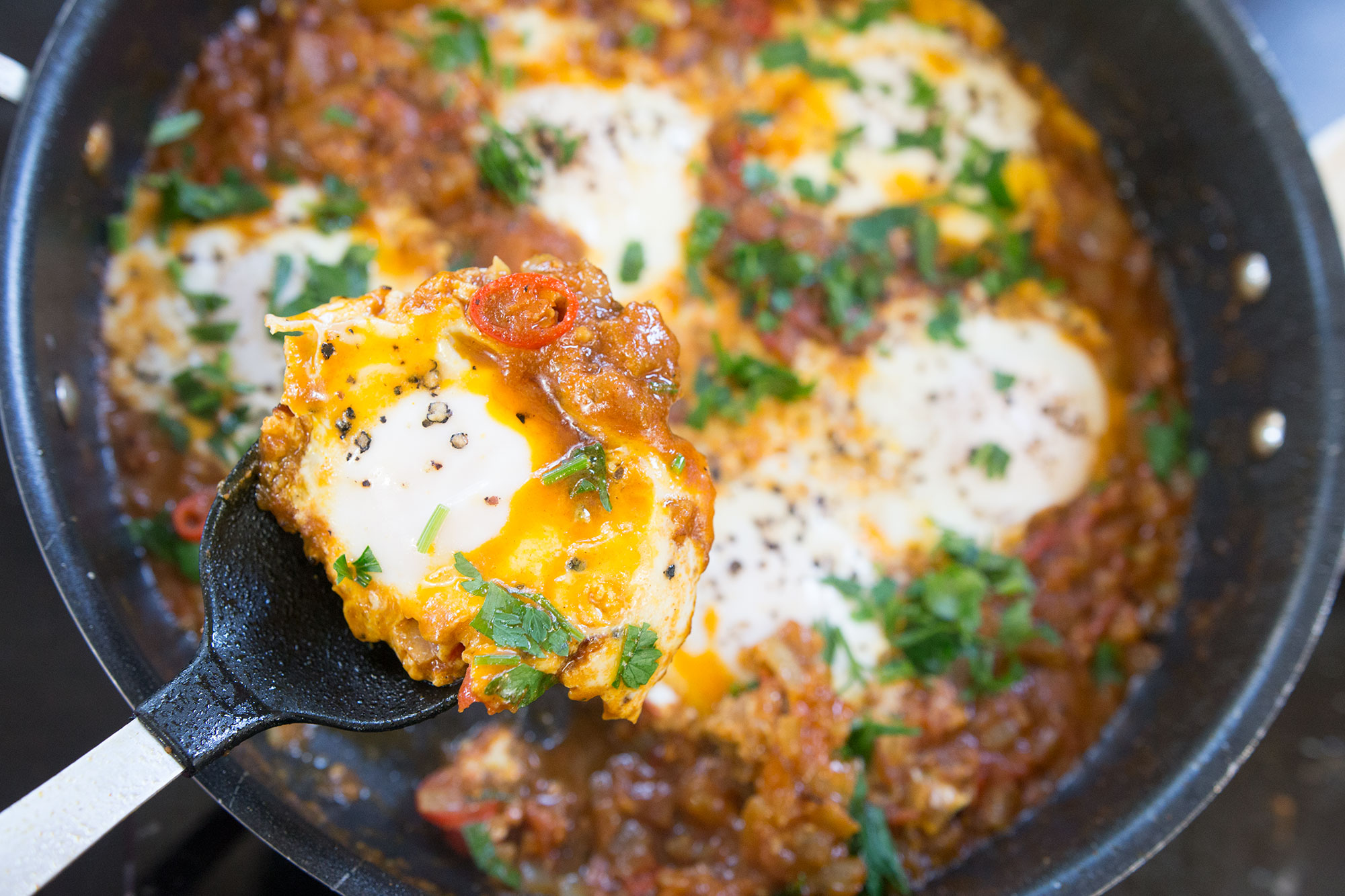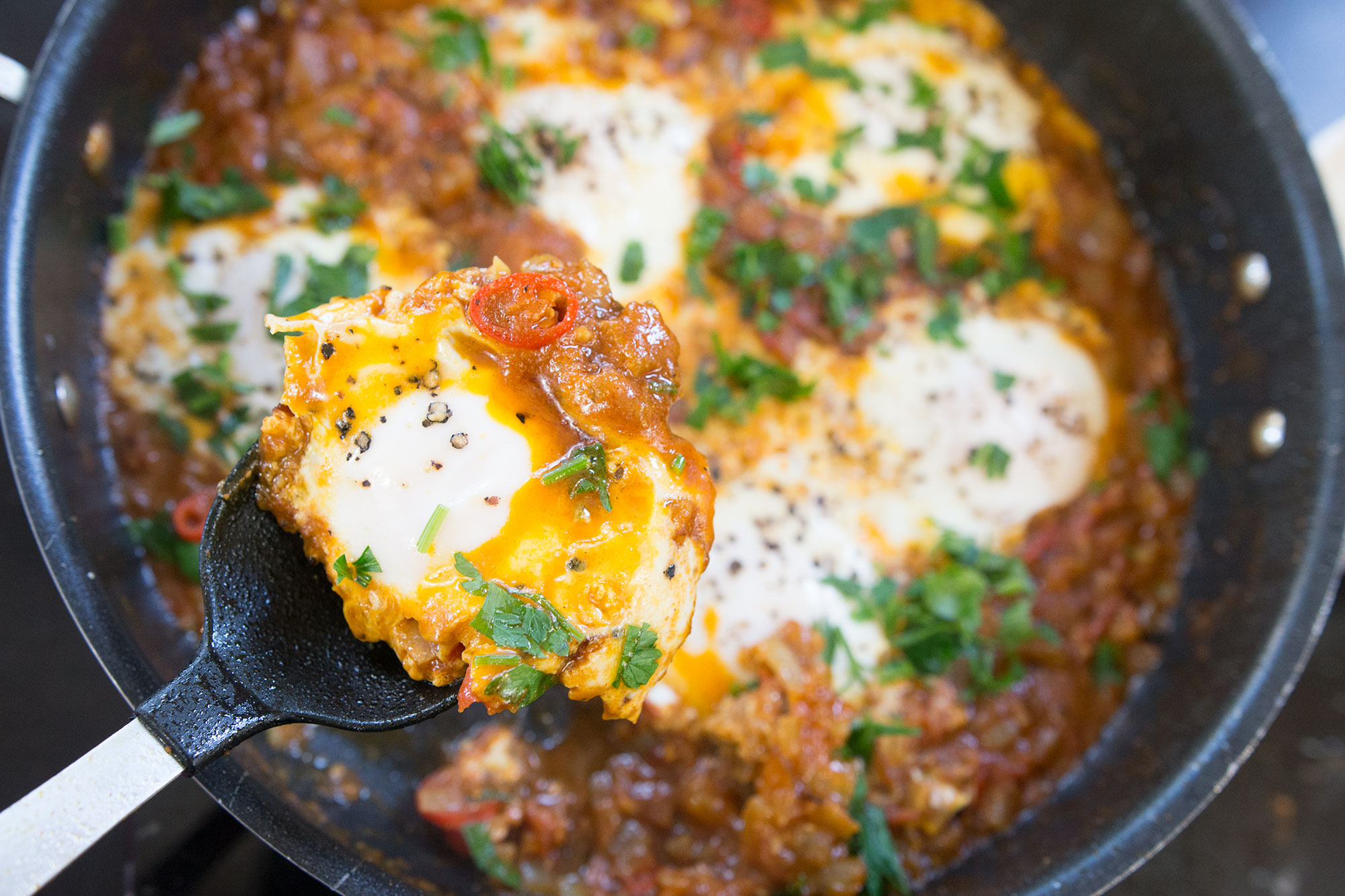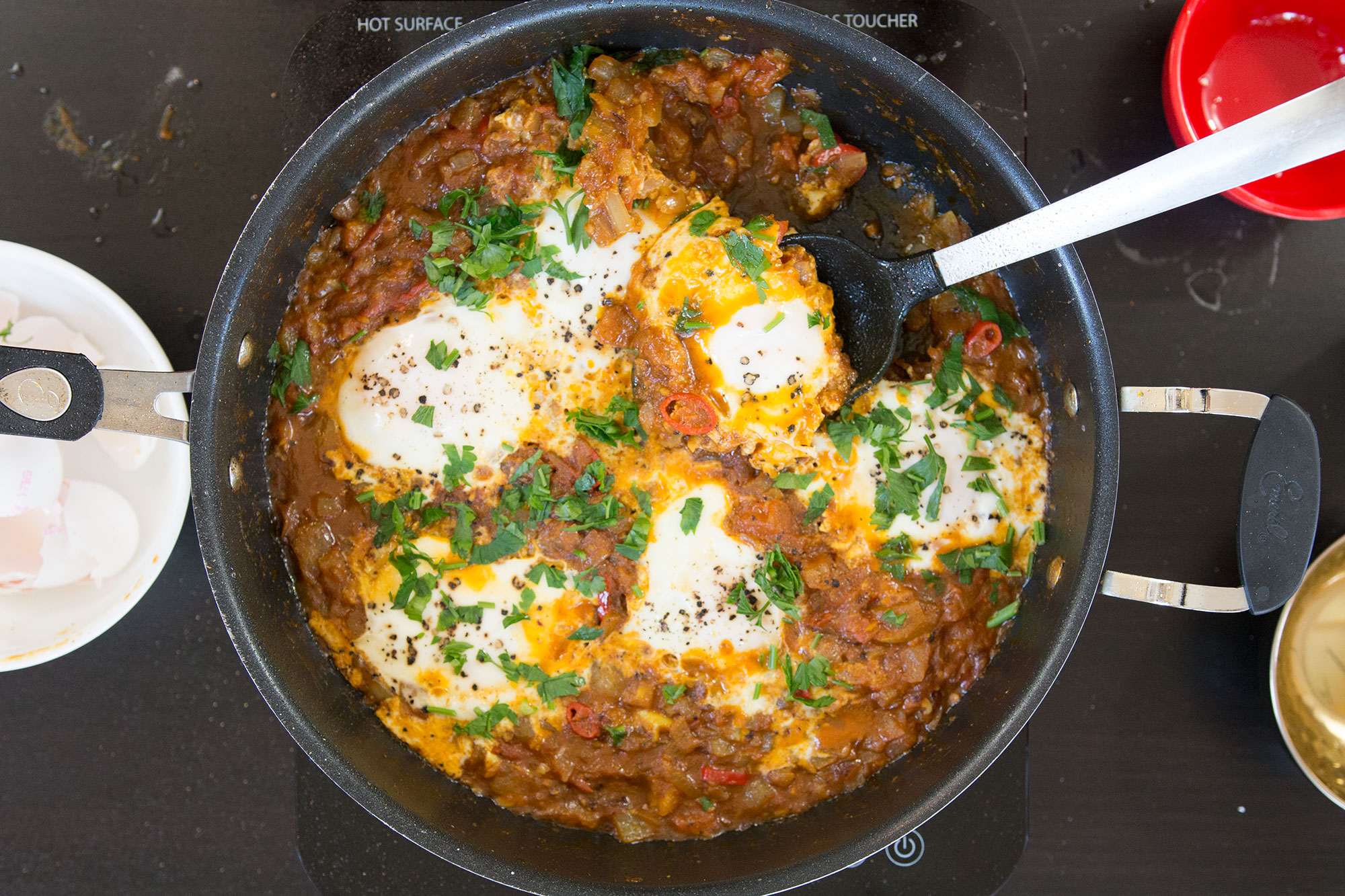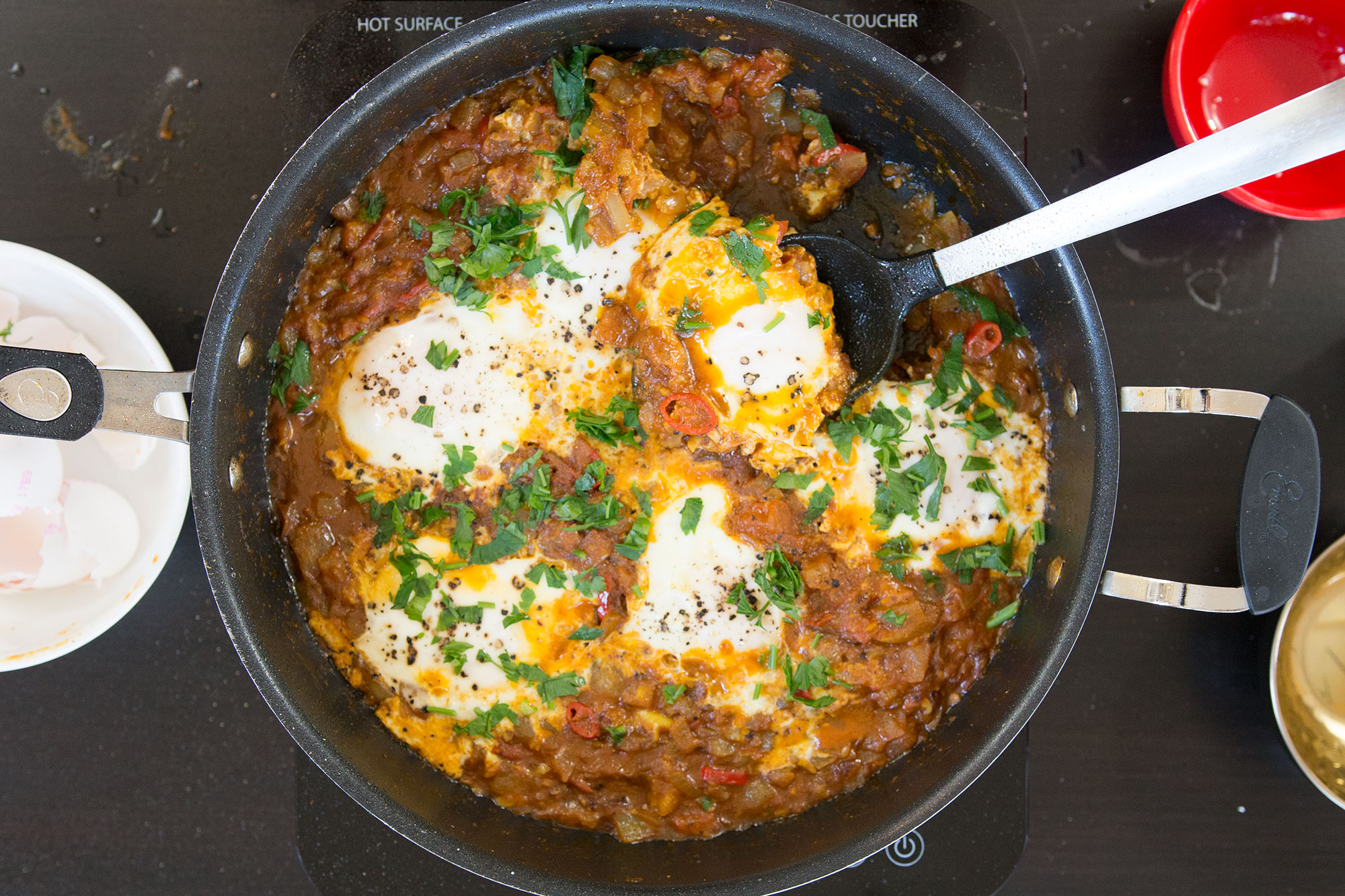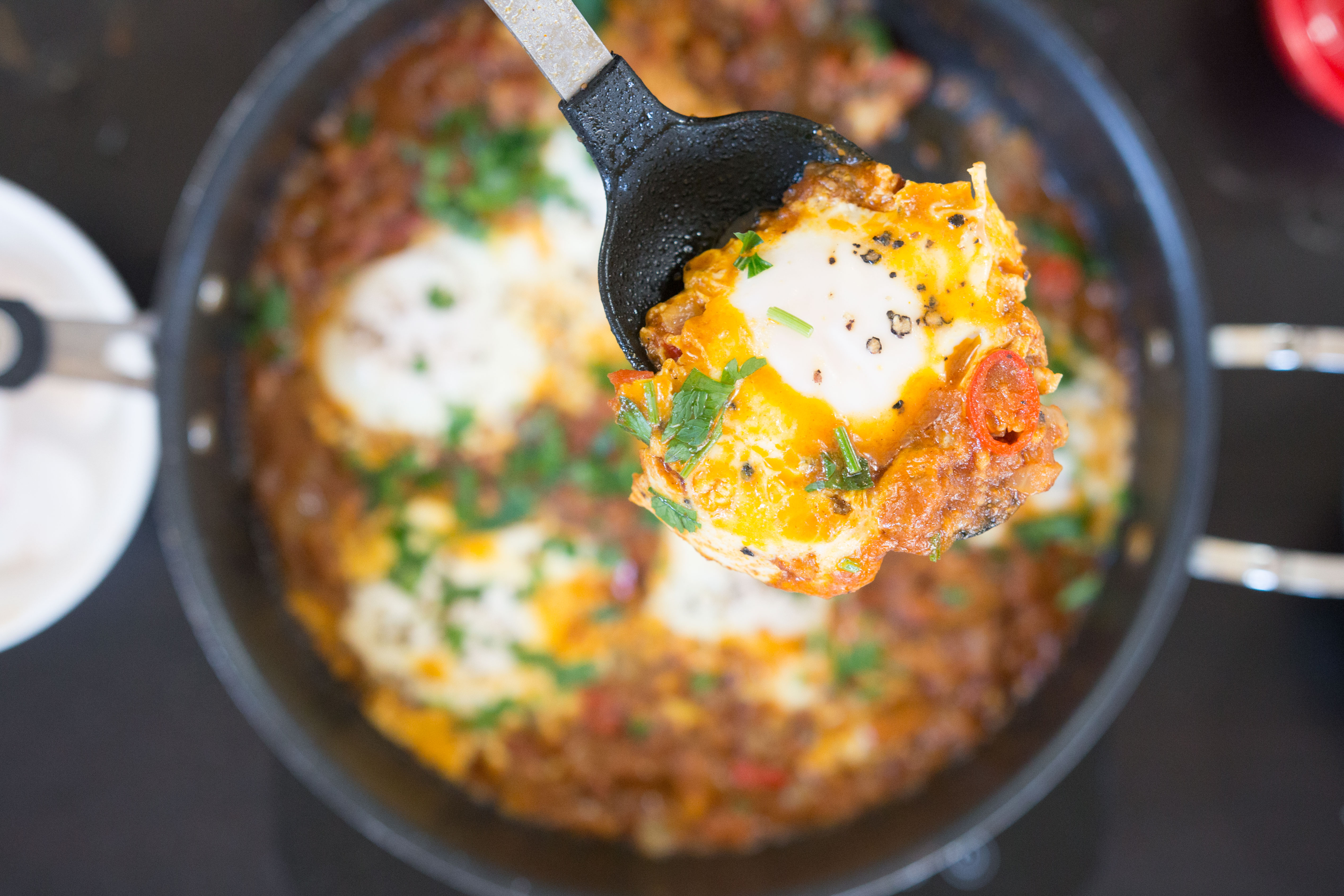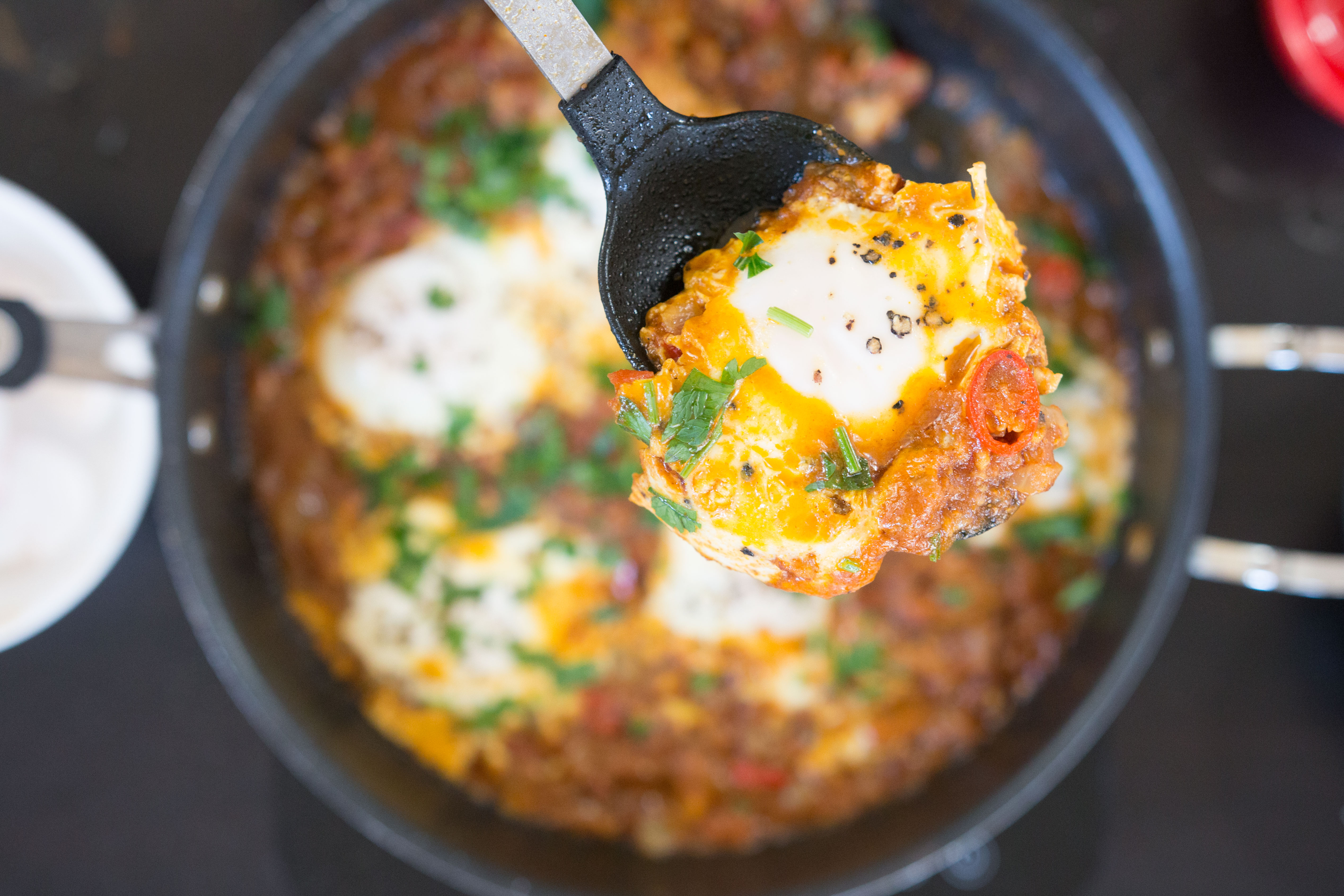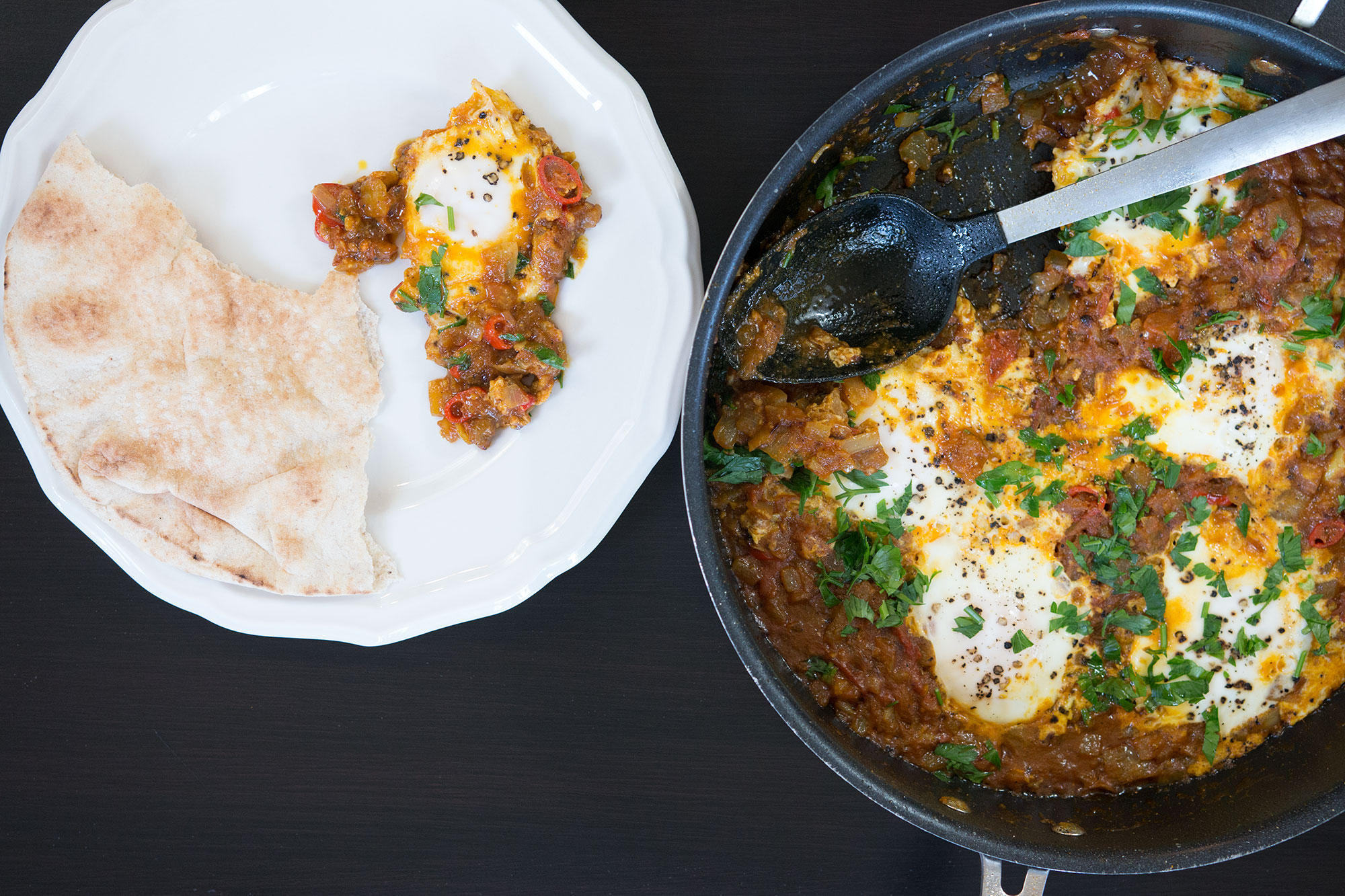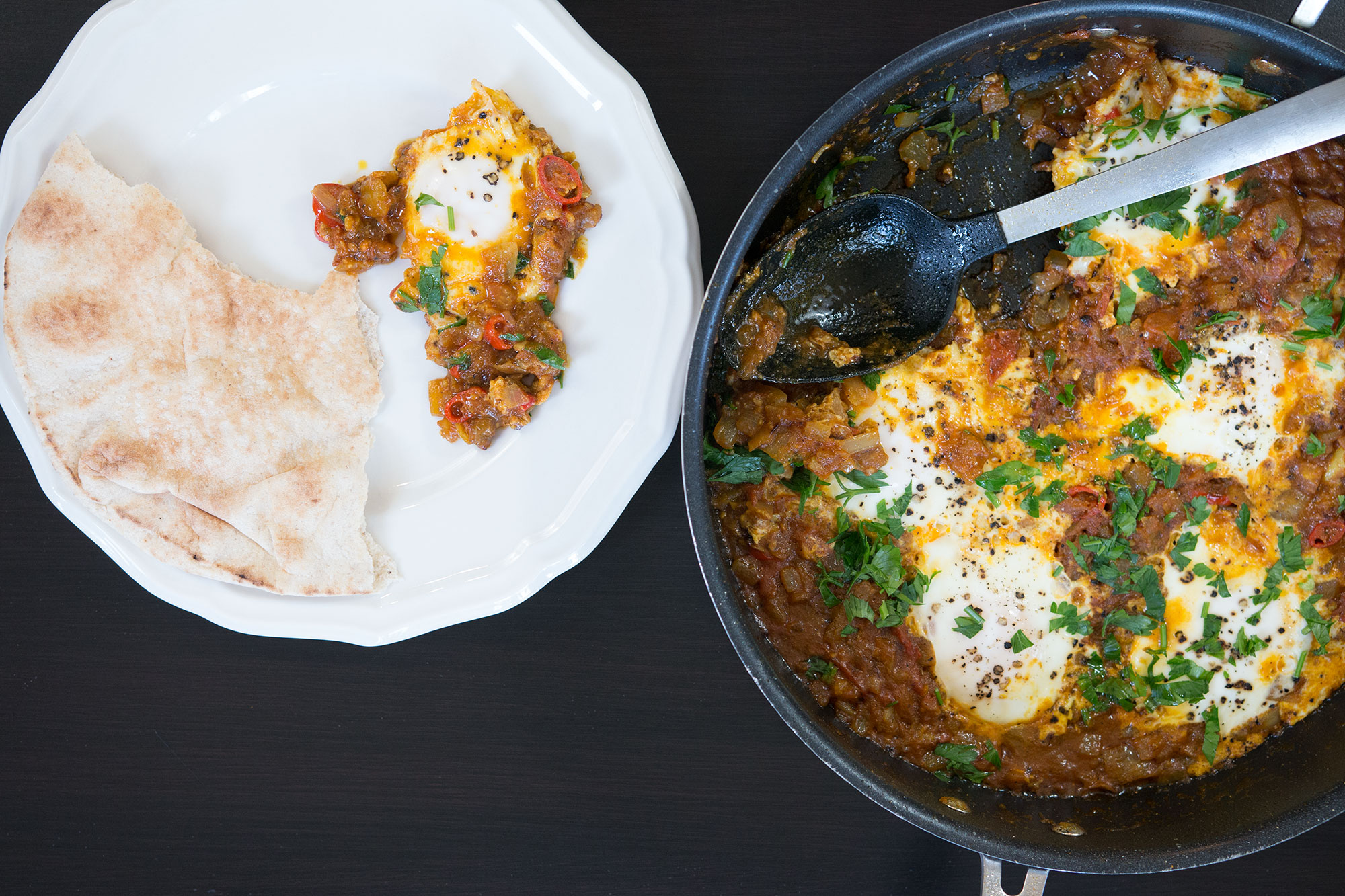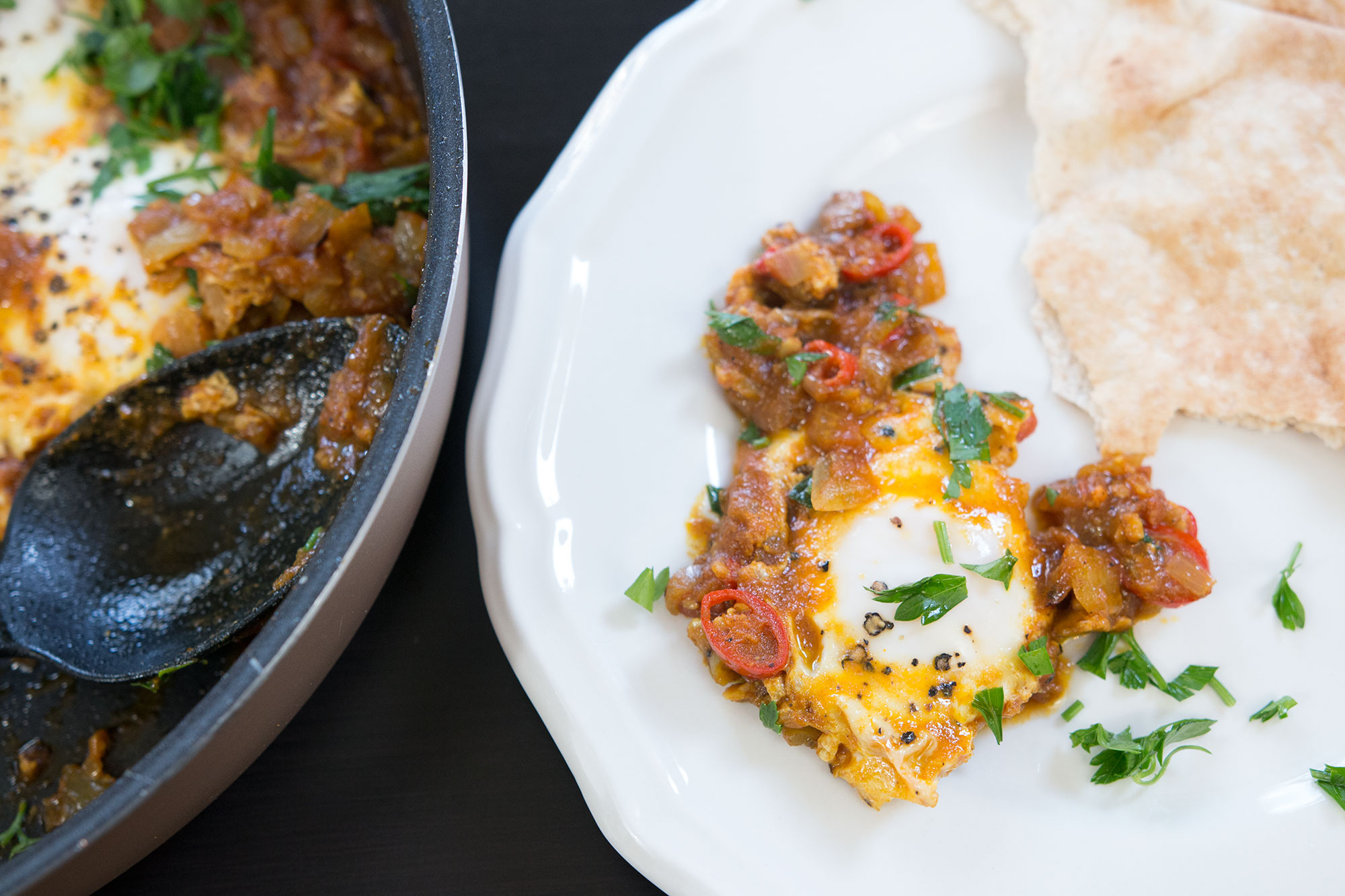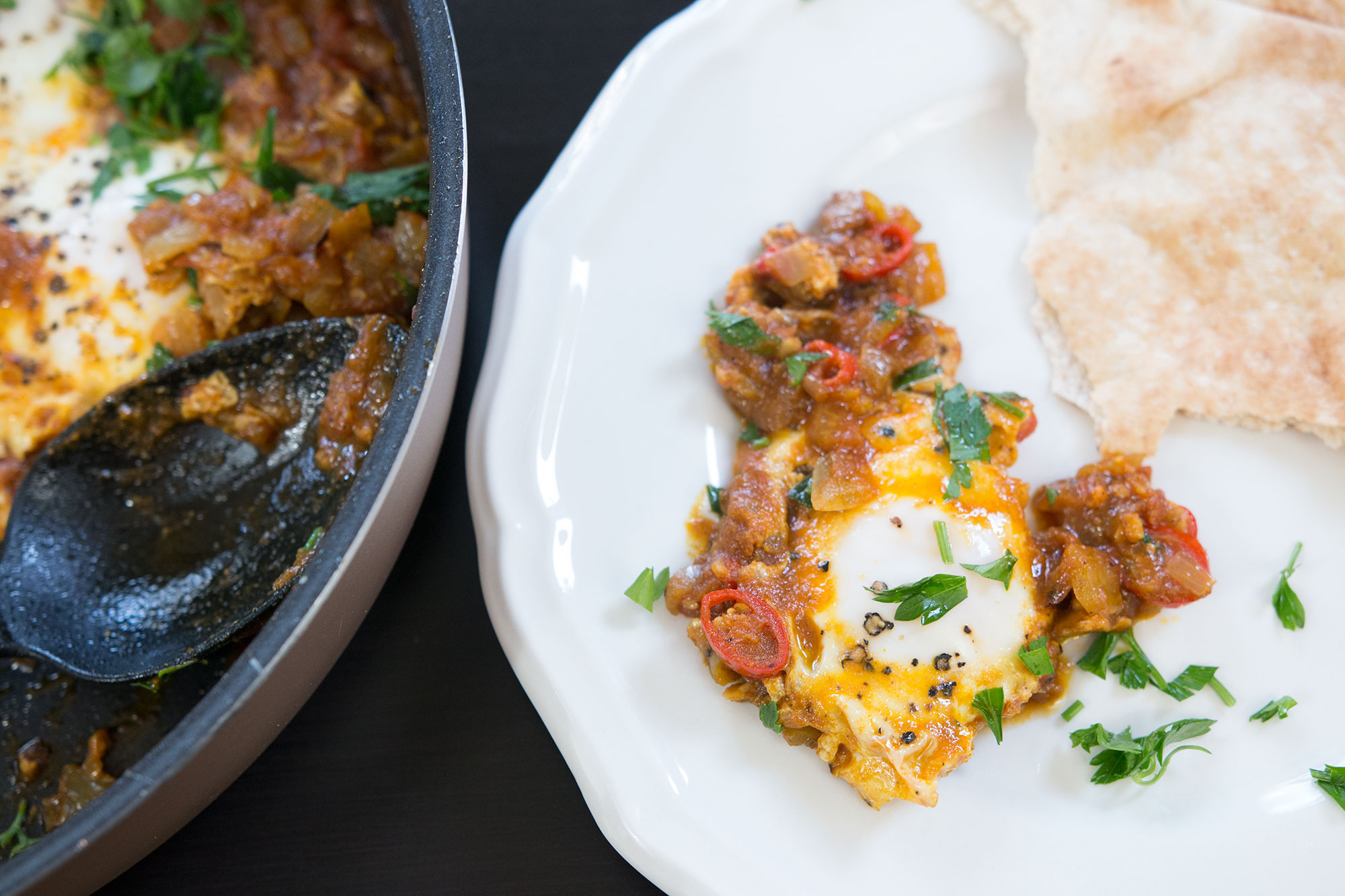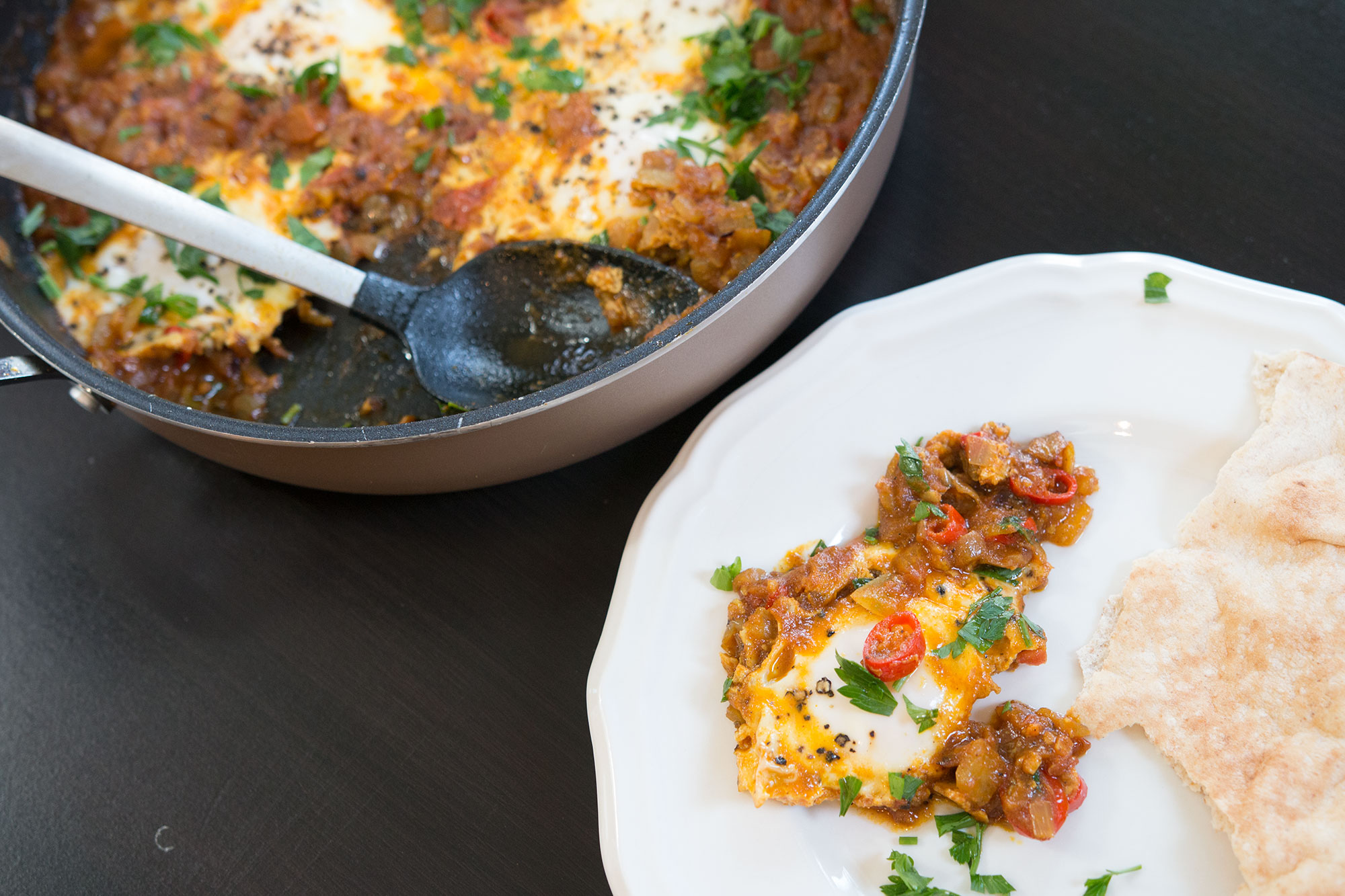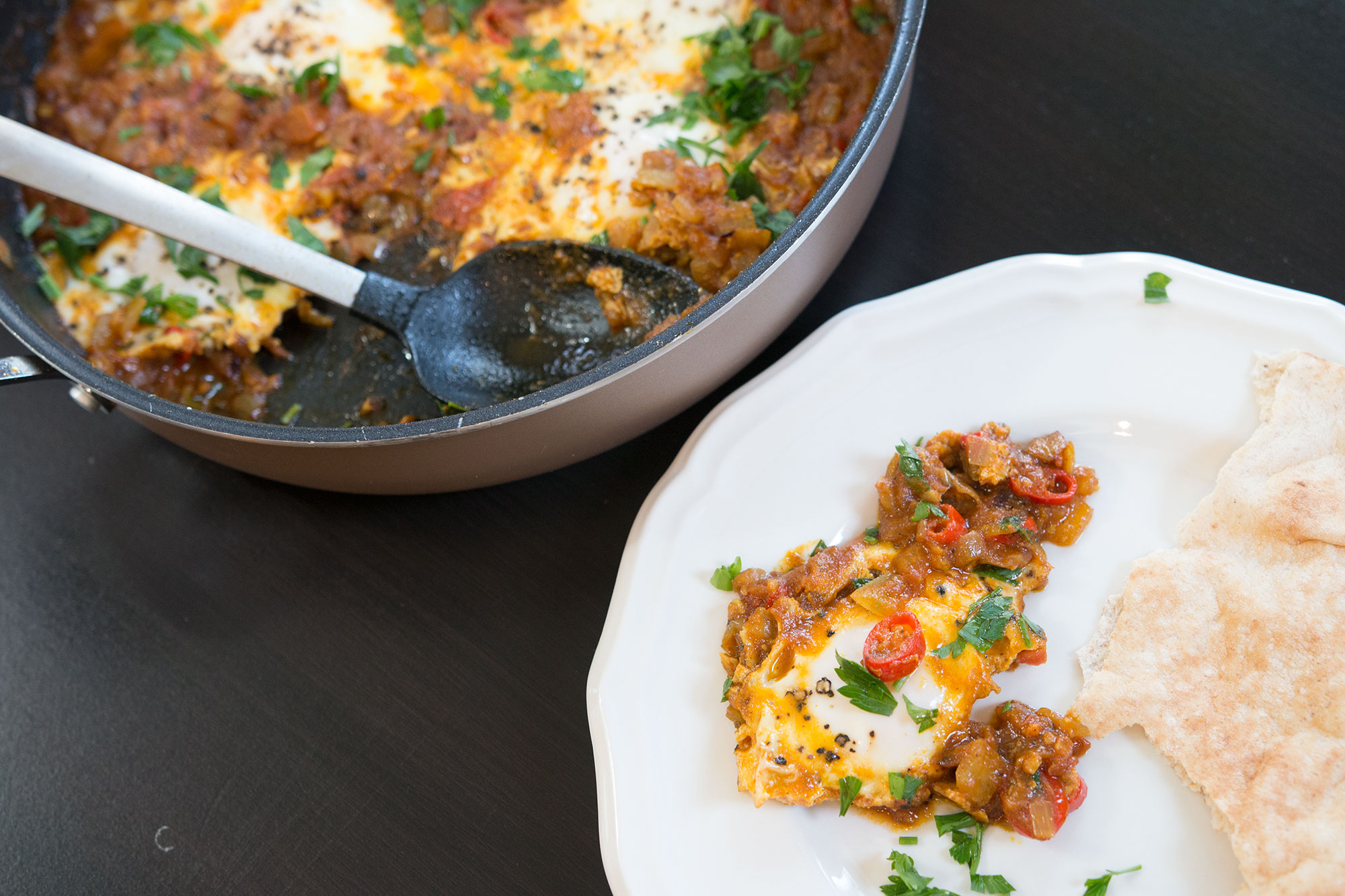 Shakshuka has it's roots in Africa & The Middle East. This very simple onion and tomato gravy is enhanced with spices and forms a bath to gently poach eggs. It's amazing how something so simple can taste so delicious and it's also very nutritious. Typically served at breakfast, this can be prepared for lunch or dinner as well.
The first time I ate this style of eggs, it was the Indian version made by my sister-in-law in Bangalore. It's very similar to Shakshuka but made with Indian spices. When my girlfriends all slept over one night to celebrate my 4th birthday on YouTube, I decided to have them make Shakshuka together. I went LIVE simultaneously on YouTube and Facebook and you can find those links below. The Shakshuka was so well received that I decided to make another more in depth video.
YouTube LIVE: https://www.youtube.com/watch?v=YRsAp5ODETE
Facebook LIVE: https://www.facebook.com/KravingsFoodAdventures/videos/1191630210948467/
In this recipe I use the popular spice blend Ras el hanout. This is not something readily available in all grocery stores quite yet, but you can find it in middle eastern stores. If you can't get your hands on it, you can just use a combination of Paprika and Cumin powder.
[youtube-subscriber nickname=kravingsblog]
Ingredients
2 cups diced Onions
3 – 4 cloves minced Garlic
1 tbsp red Chilli sliced
2 tsps Ras el Hanout
2 – 5 cups diced Tomatoes
6 – 8 Eggs
Salt
Pepper
Chopped Parsley to garnish
Olive Oil
Instructions
Heat the olive oil and saute the onions
When they are light golden brown, add the garlic and red chilli slices
Add the Ras el hanout and mix well
Add the tomatoes & salt, mix and cover to cook
Keep cooking stirring to prevent burning till the tomatoes are nice and squishy
Add a bit of water if needed
Make a clearing and place the eggs in each spot
Season eggs with salt and pepper
Cover to cook
Garnish with chopped parsley
https://kravingsfoodadventures.com/shakshuka/