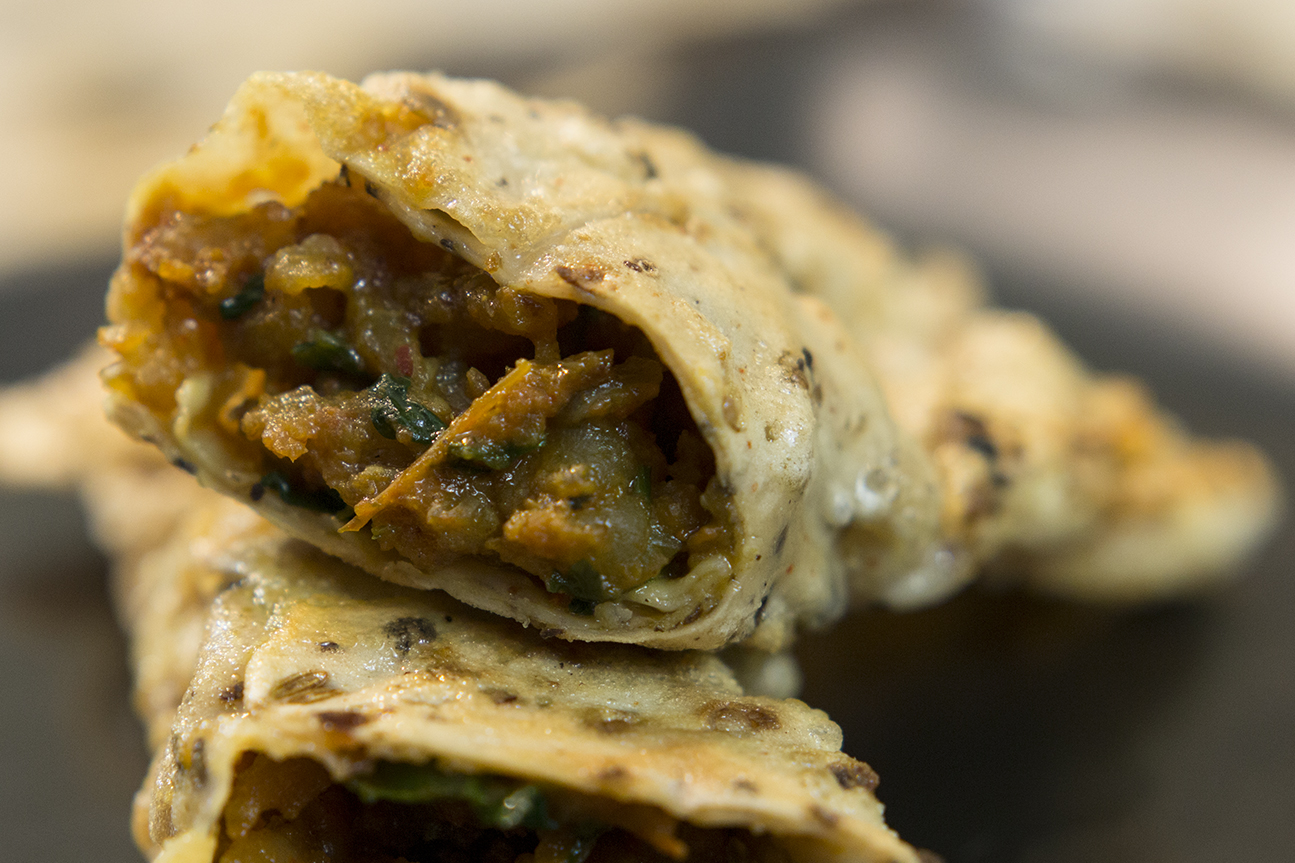 Watch step-by-step instructions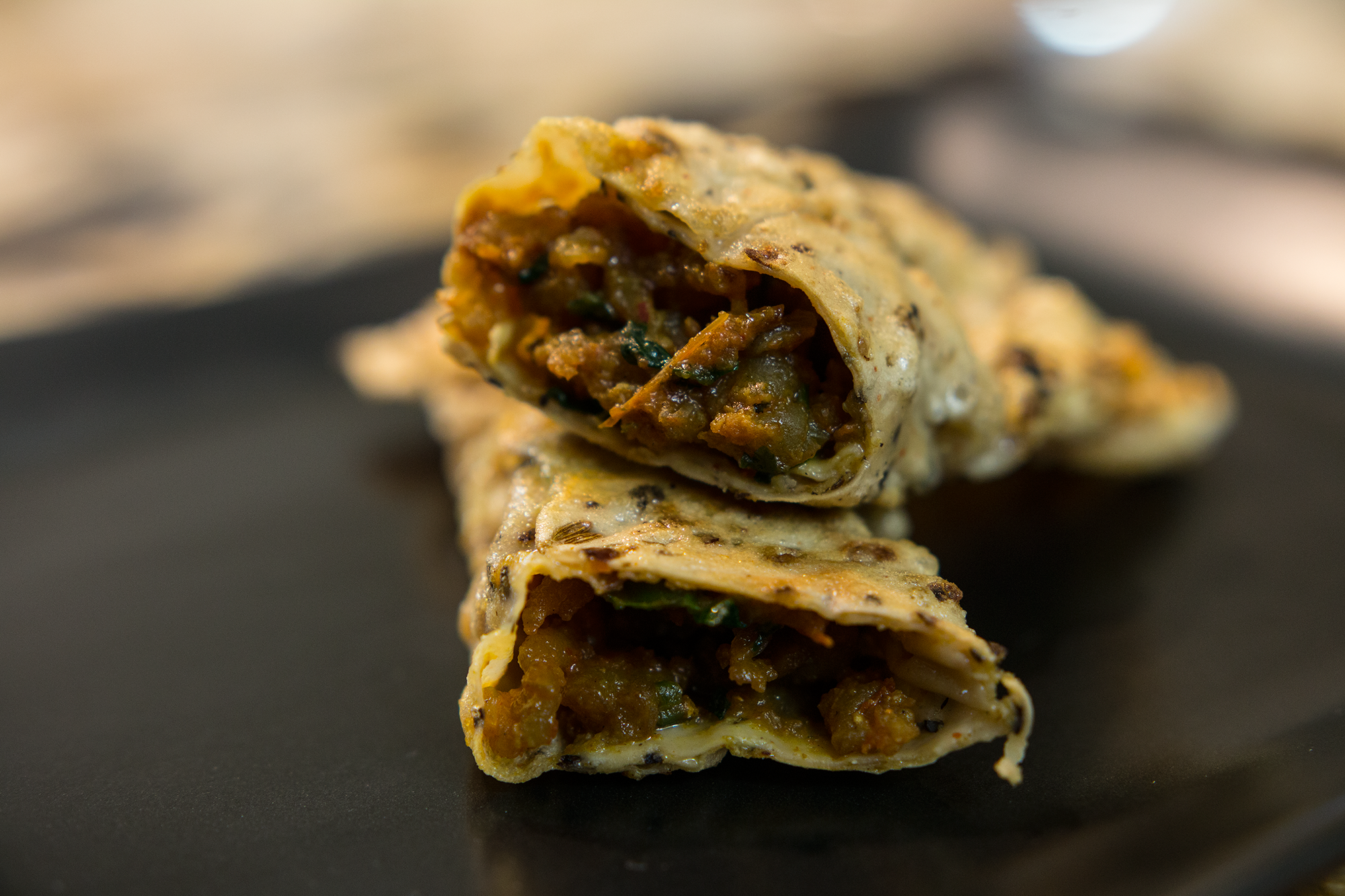 If you've ever been to Goa and eaten at a beach shack, you've definitely had this delectable snack. Crispy pappadum stuffed with a Shrimp Chilly fry filling, rolled, sealed and fried. Papads or Pappaadums are made from a lentil flour paste that was traditionally dried in the sun by the ladies of the household. Today these are available in a wide variety of flavors and sizes. The best kind for this snack is the type that does not have any holes that will let the oil through.
These must be prepared to order. If you must prepare them ahead, roll them, let the papad dry out and just fry it in hot oil before you serve it.
Stuffed Crispy Pappadums with a Shrimp filling
Ingredients
24 papads
Shrimp filling - http://kravingsfoodadventures.com/shrimp-chilli-fry/
1 egg beated
Oil for frying
You will also need
A plate large enough to soak the papads
A board with planty of kitchen towel to try the papads off
A brush to brush on the egg
A platter with wax or parchment paper to store the prepared papads
A pan with a few tbsps of oil
Two spatulas to help you turn the papads easily
Instructions
Soak the papad and flip over
Remove onto board and dry
Brush with egg wash
Add the filling in a line
Roll the papad sealing the edges
Add to the hot oil and cook the papad on all sides,
Serve immediately
https://kravingsfoodadventures.com/stuffed-crispy-pappadums-with-a-shrimp-filling/