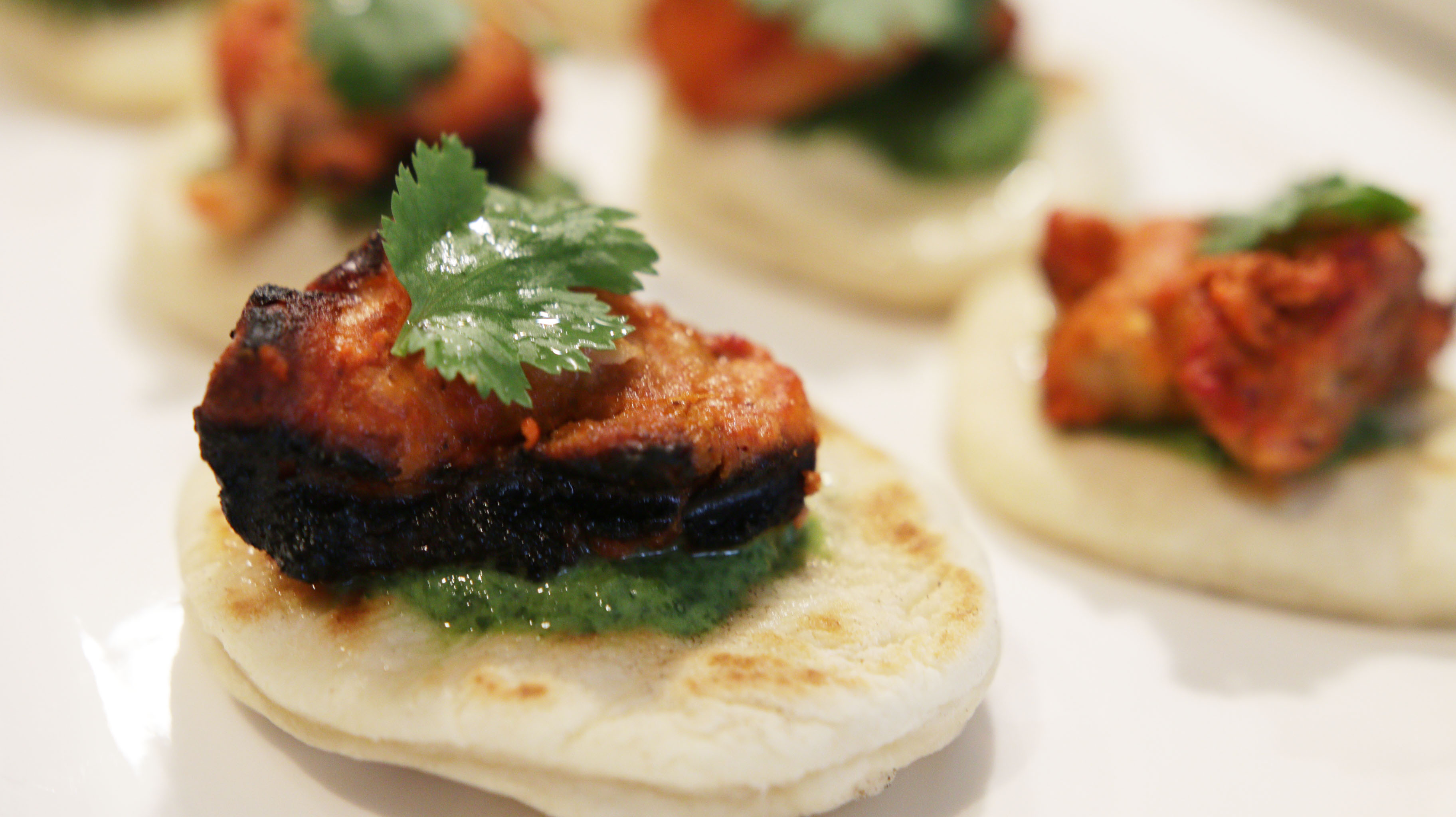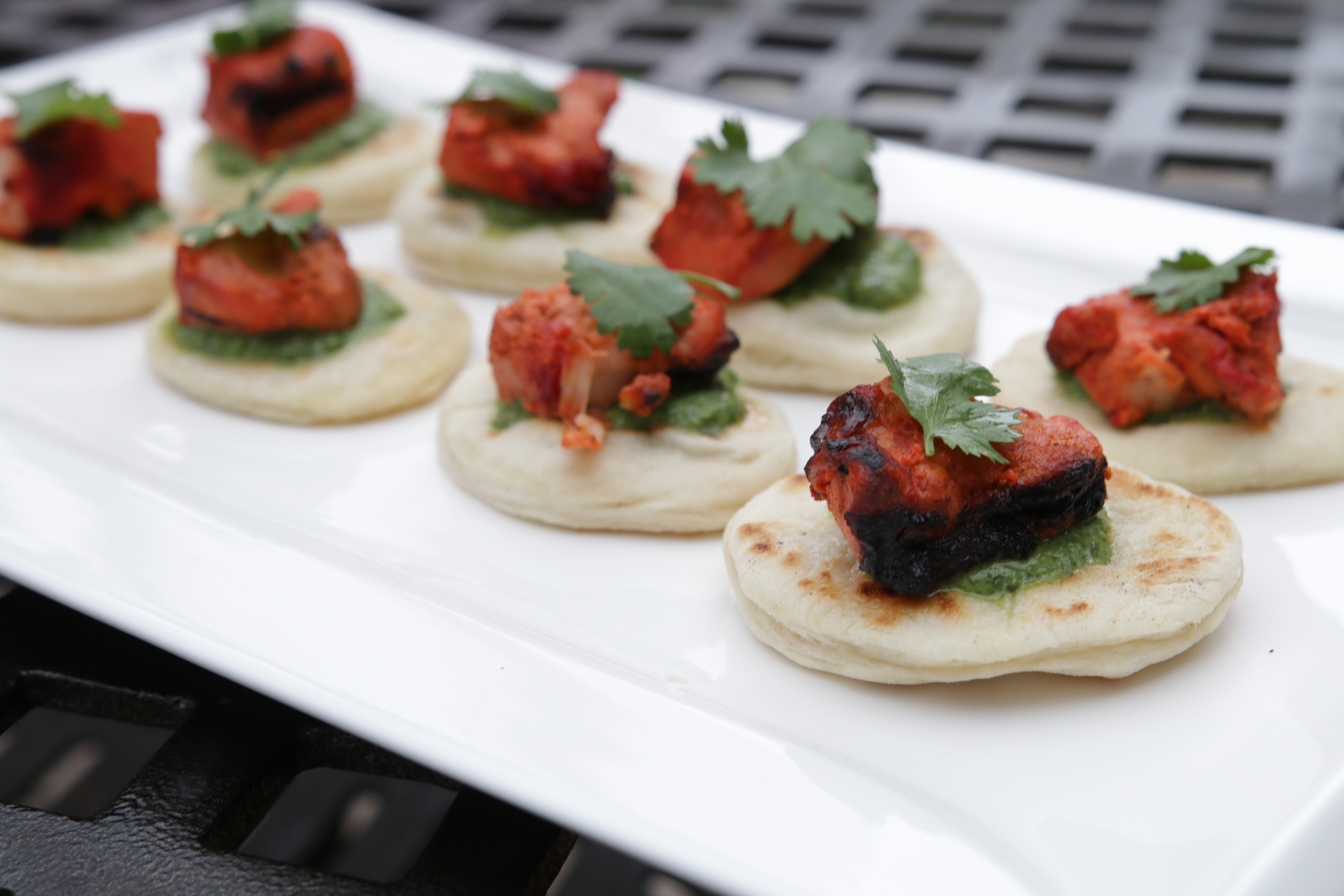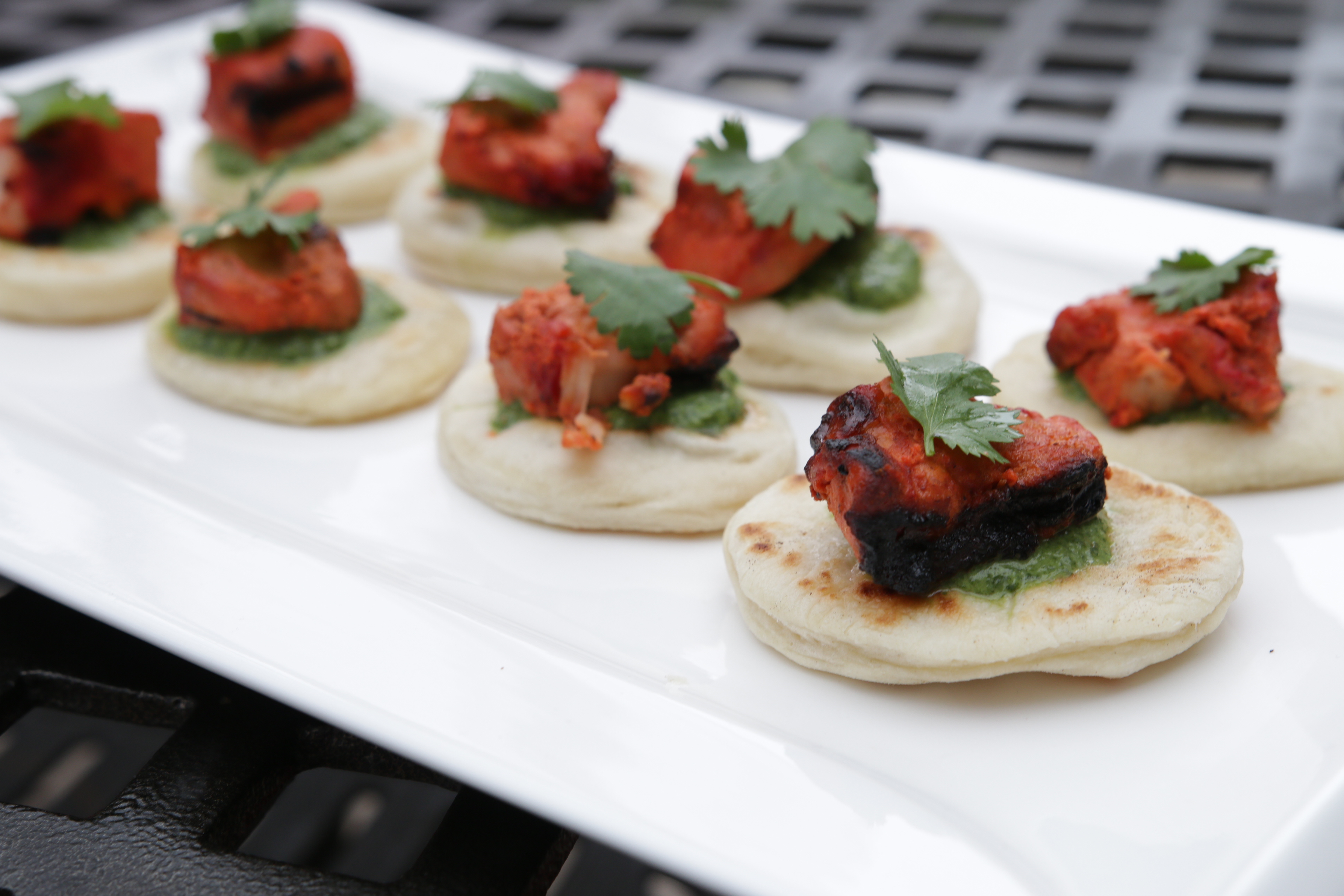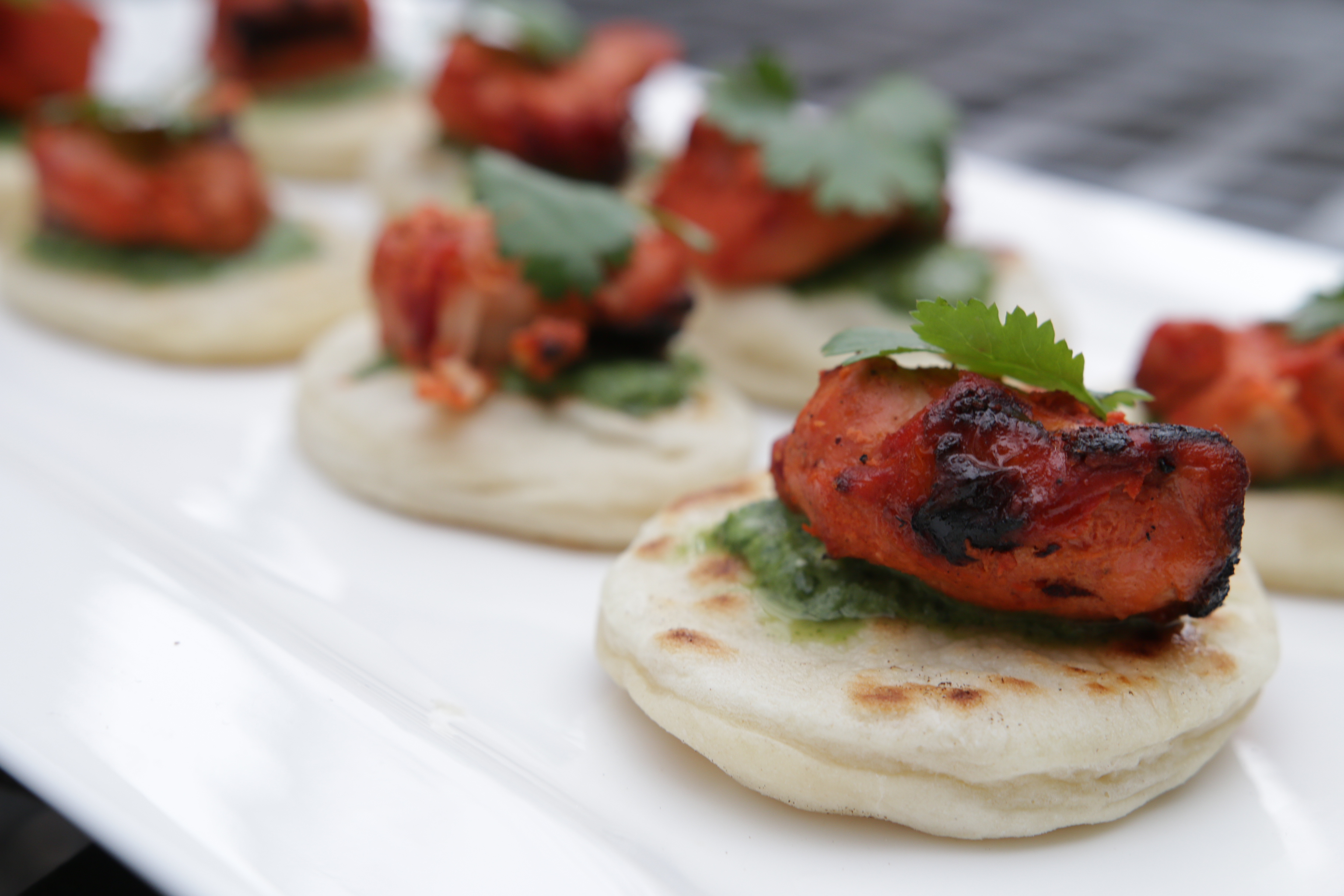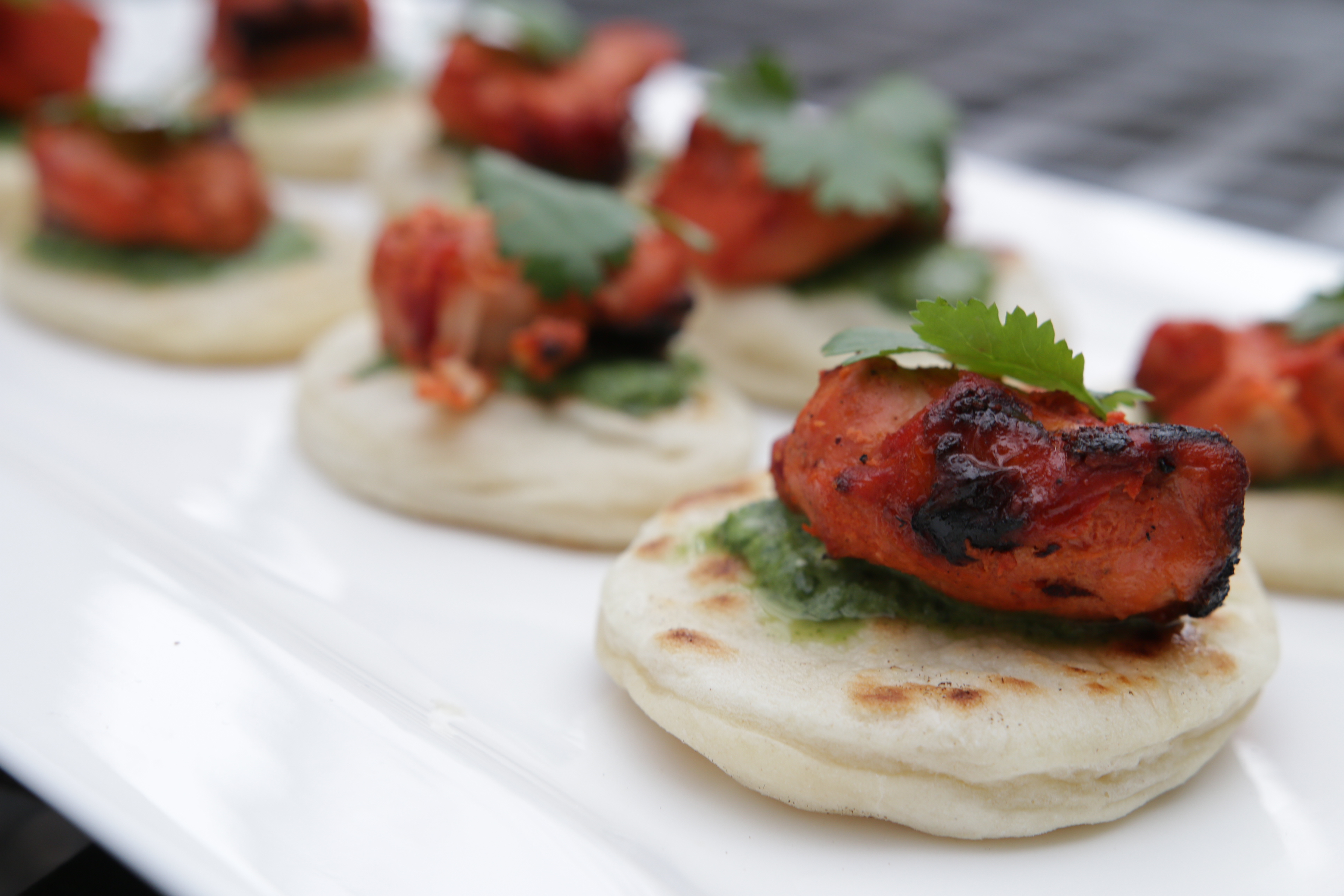 With the great weather upon us, it's time to kick our home entertaining up a notch! Tandoori Chicken Nuggets sit on top of a spiced coriander and yogurt chutney on a fluffy homemade Naan bite. This recipe can be prepped ahead of time and assembled just before your guests arrive.
Make ahead recipes
Tandoori Marinade
https://youtu.be/56MX7y9P-CQ
Naan Dough
https://youtu.be/61xSuEaA2Ow
[youtube-subscriber nickname=kravingsblog]
Tandoori Chicken Naan Bites
Ingredients
1 lb Chicken breast cut into cubes
1/2 cup Coriander
4-5 Mint leaves
1 green chilli
1 clove Garlic
Juice of 1/2 Lime
Salt
1 – 2 tbsps Yogurt
Instructions
Marinate the chicken in Tandoori Masala overnight & BBQ
Prepare the Naans and keep aside
Grind the Coriander, Mint, Chilli and Garlic together with the juice of the lime. Fold in some salt and whipped yogurt
Assemble by smearing the chutney on the naans, add a chunk of Chicken and top with a Coriander leaf as a garnish.
https://kravingsfoodadventures.com/tandoori-chicken-naan-bites/