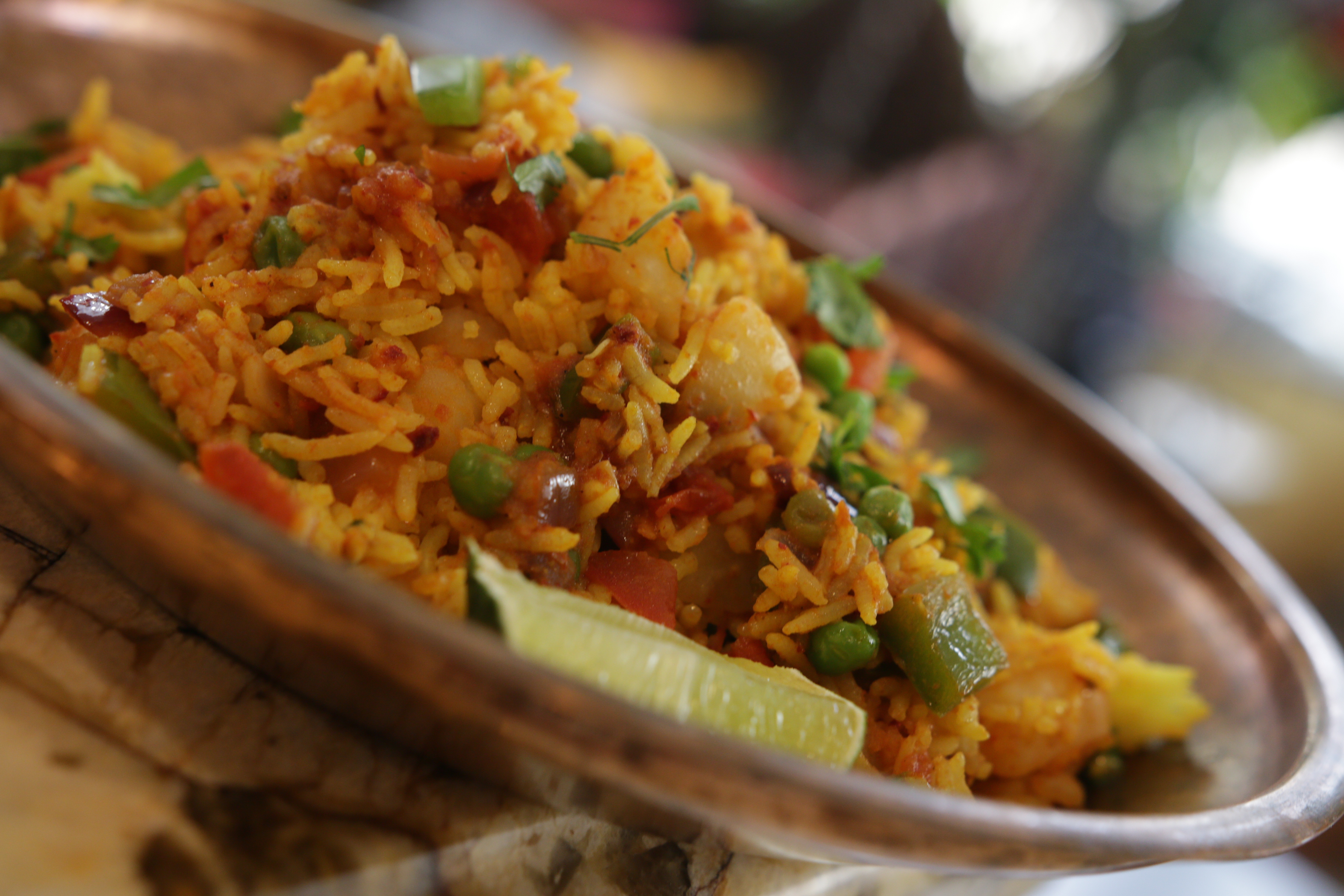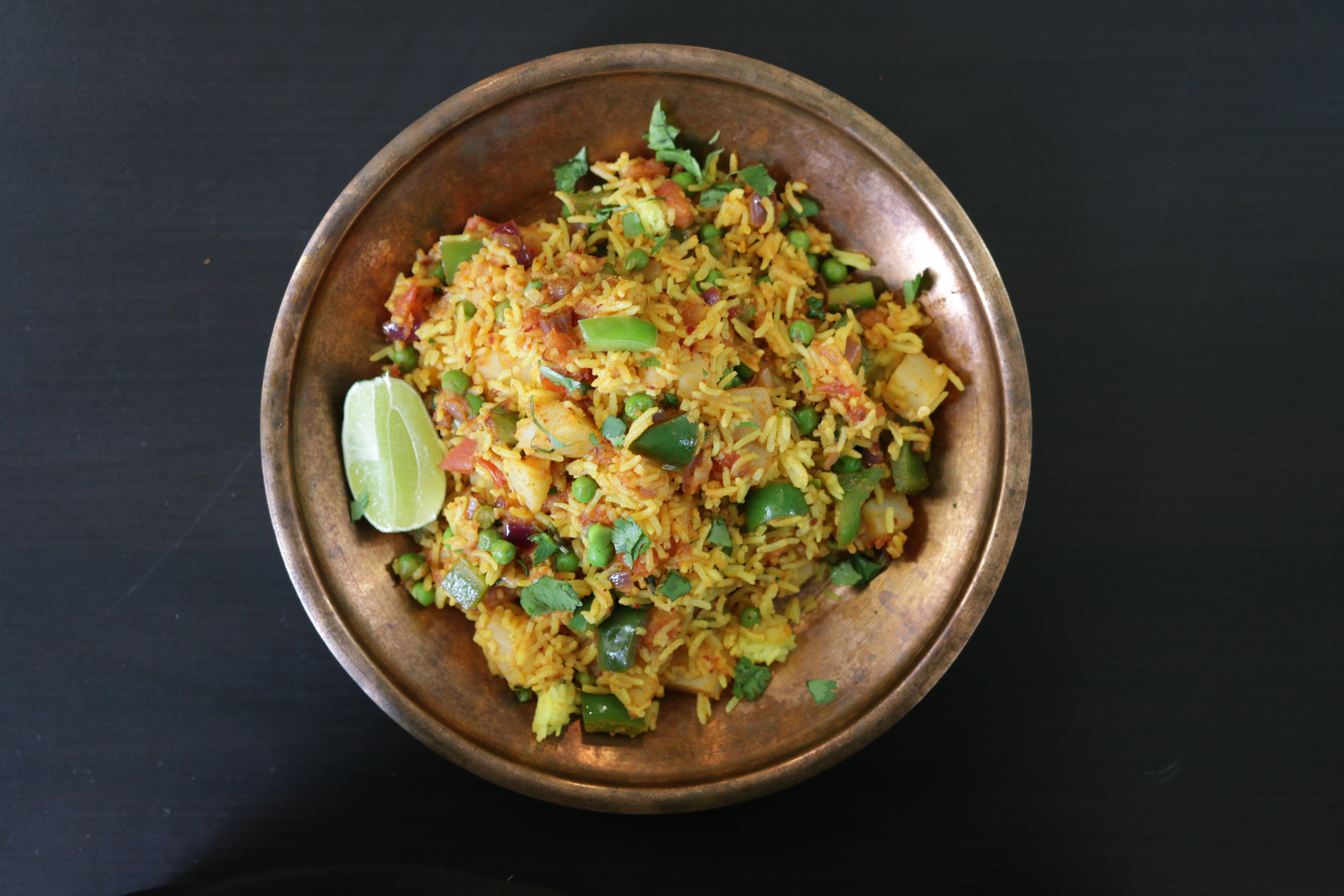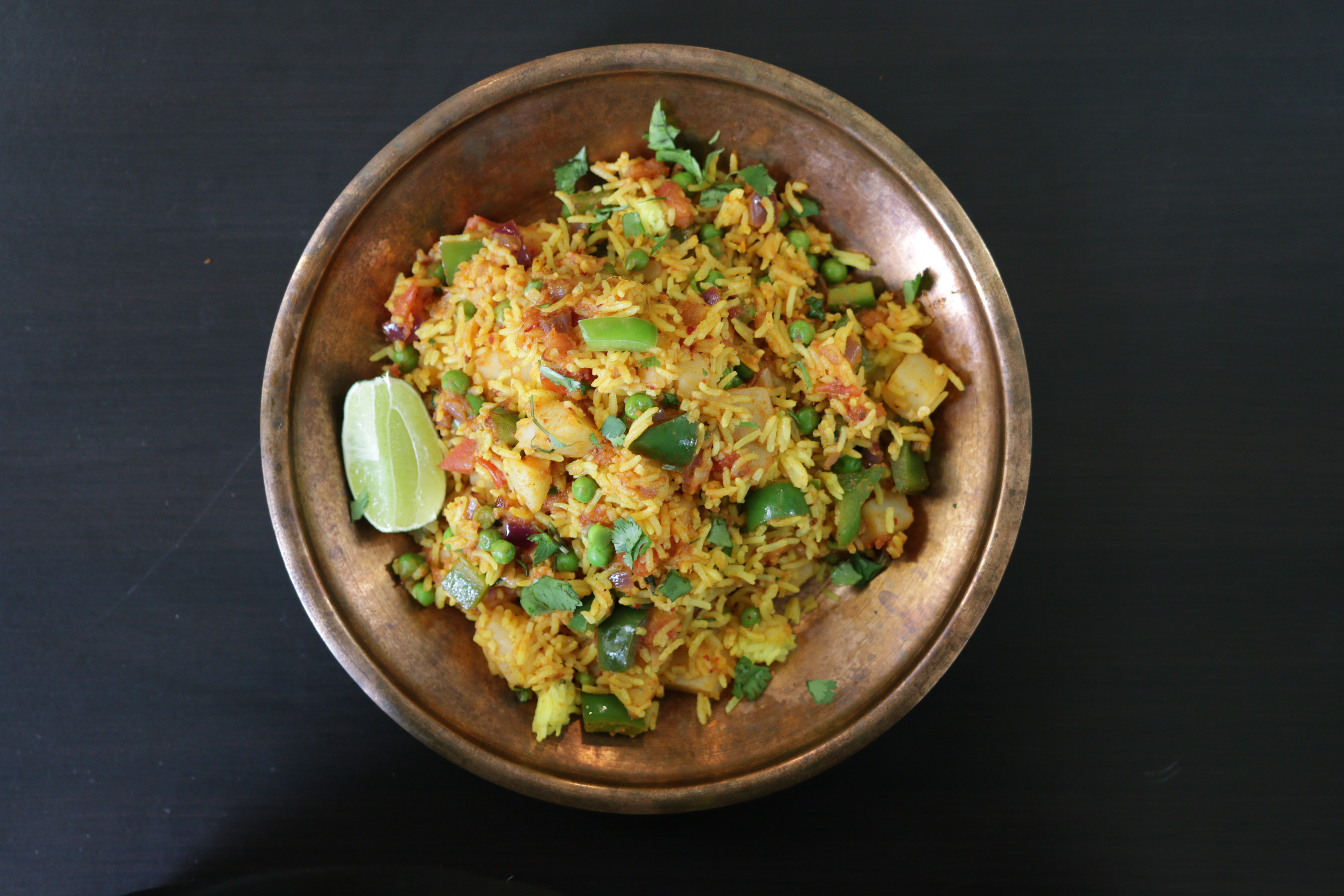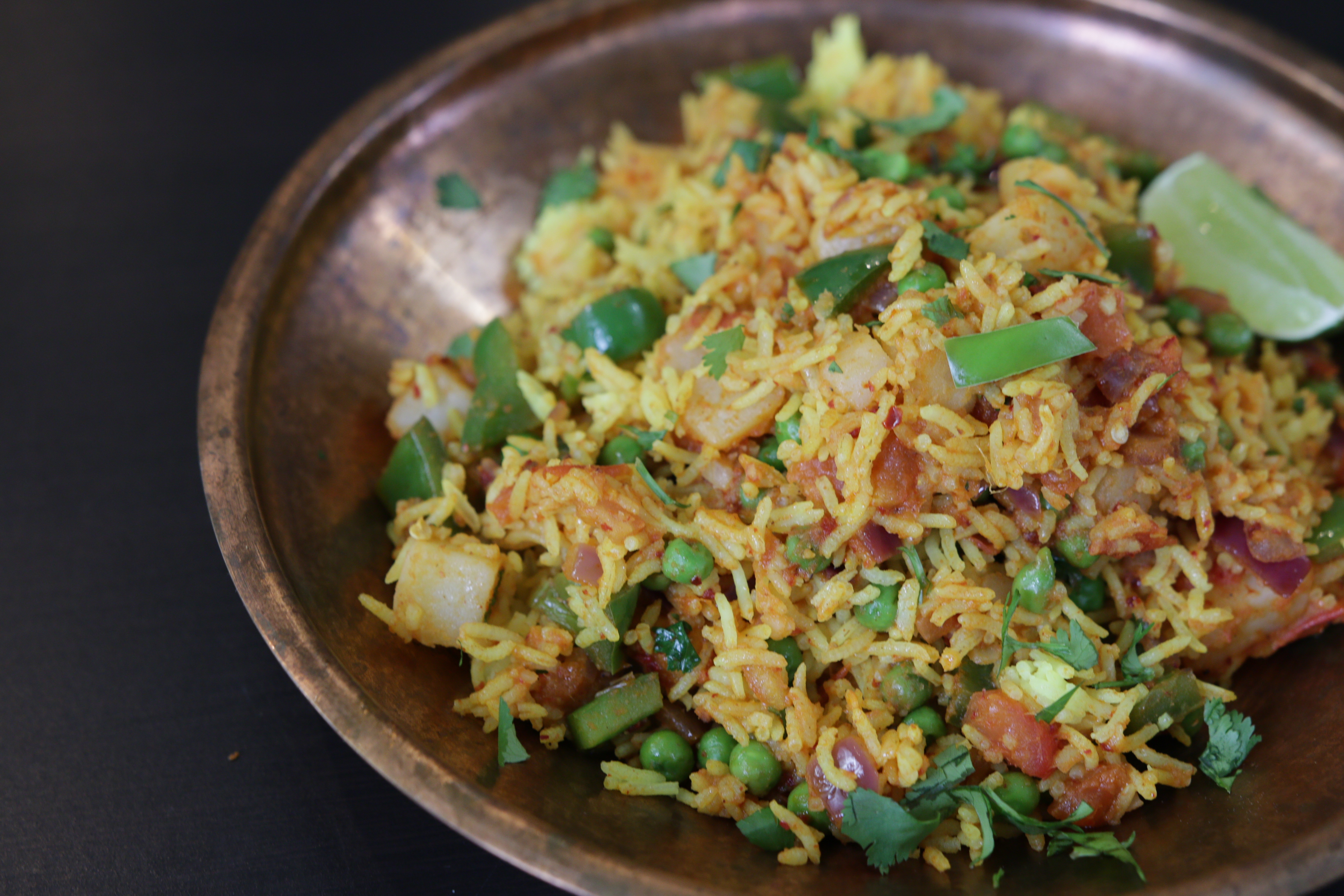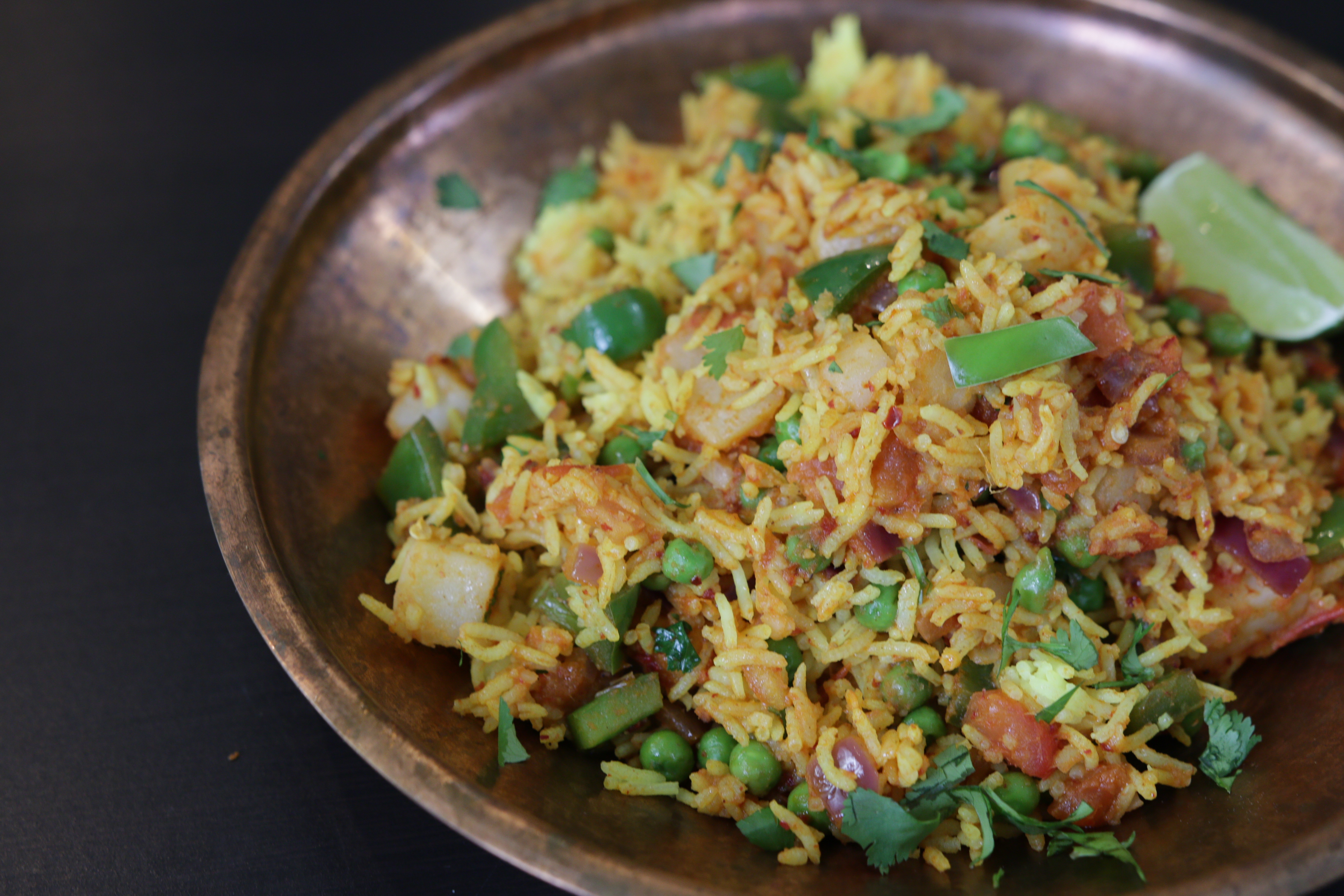 Tava pulao is a popular street food carts of Mumbai, India. Mumbai, formerly known as Bombay is one of those cities that I'm proud to call home. Famous for it's street food vendors, Mumbai has street eats for every palate and this recipe starts with a base similar to pav bhaji and is tossed with leftover rice to make a delicious and filling meal with a healthy serving of veggies.
What I love about this recipe is that I can take my plain old boring left over rice and turn it into a new recipe for the family to enjoy. A tawa is a large cooking griddle that is usually set up on a food cart so they can prepare large meals. One of my friends has one of these large tavas, and prepared her Tava Chicken recipe for me. Smaller tavas are available for the home kitchen and you can see what that looks like in my Tava Naan recipe.
For this recipe you need to have a tava or pan that is large enough for you to comfortably stirfy the rice. If you don't have a large Tava(most people won't have this in a home kitchen), you can use a large saute pan.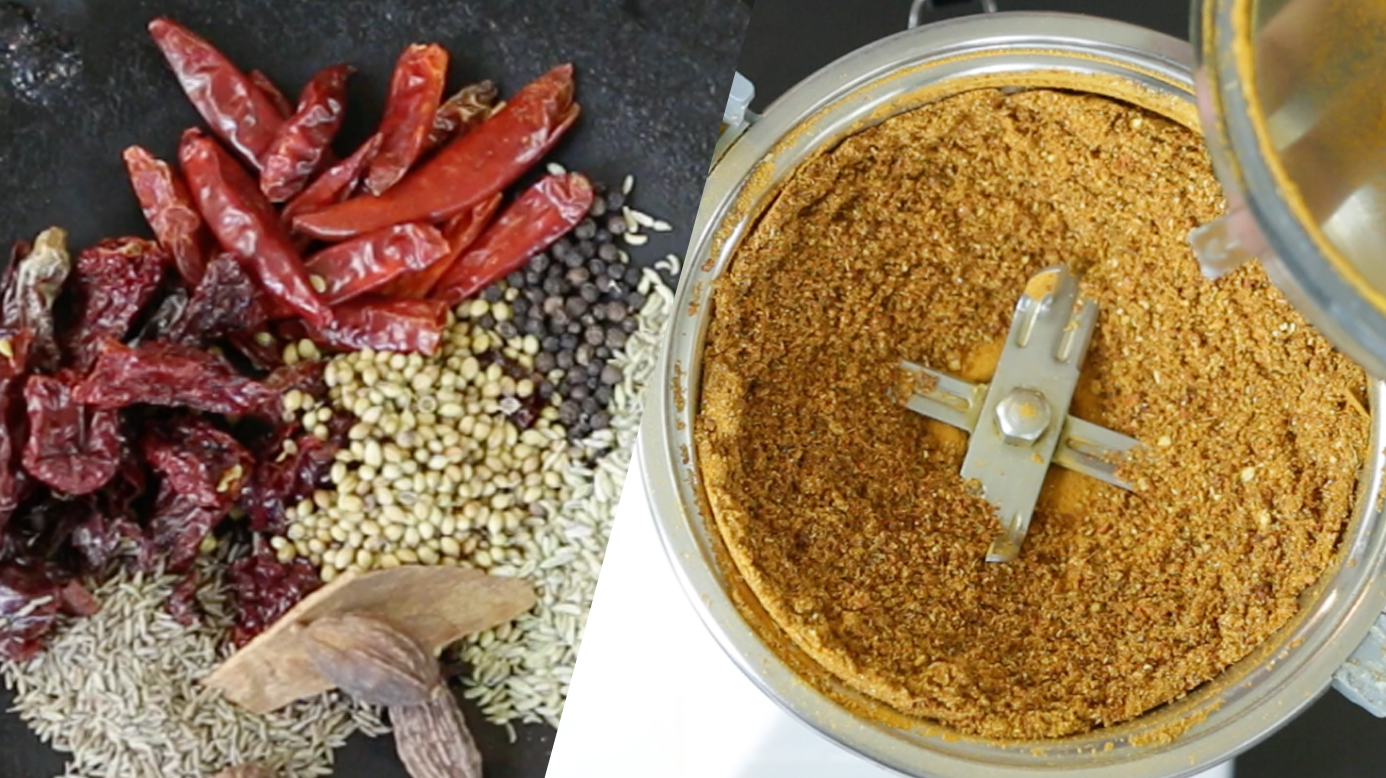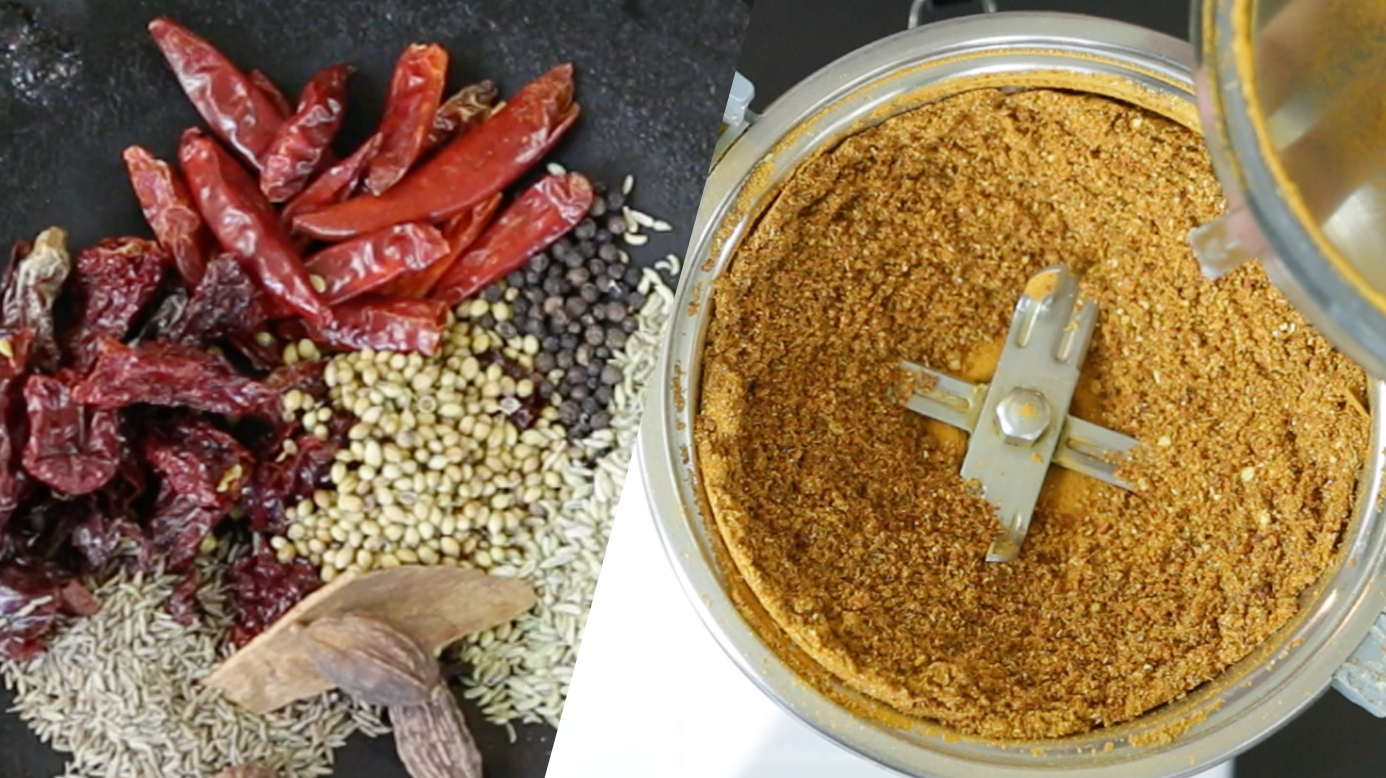 Make your own Pav Bhaji Masala
[youtube-subscriber nickname=kravingsblog]
Ingredients
5 tbsps Butter
1 cup diced Onion
2 green chillies
1 tsp each Ginger & Garlic paste
2 tbsps Red Chilli paste
1 tbsp Pav Bhaji Masala
1/2 cup Green peppers
2 cups diced Tomatoes
Salt to taste
1 cup diced and boiled potatoes
1/2 cup green peas
3 tbsps finely chopped Coriander
4 cups precooked yellow long grain rice
More Coriander to garnish
Instructions
Melt the butter in your saute pan
Saute the onions and add the green chillies
Add the Ginger and Garlic paste
Add the Red Chilli paste
Add the Pav Bhaji Masala (https://youtu.be/y4w87BnQE38)
Add the Green peppers followed by the diced Tomatoes
Cover and cook
Add the Potatoes and peas and chopped coriander
Add the cook rice over and let it sit for a few minutes to absorb all the flavour from the steam
Fold together gently and garnish with more coriander
https://kravingsfoodadventures.com/tava-pulao/