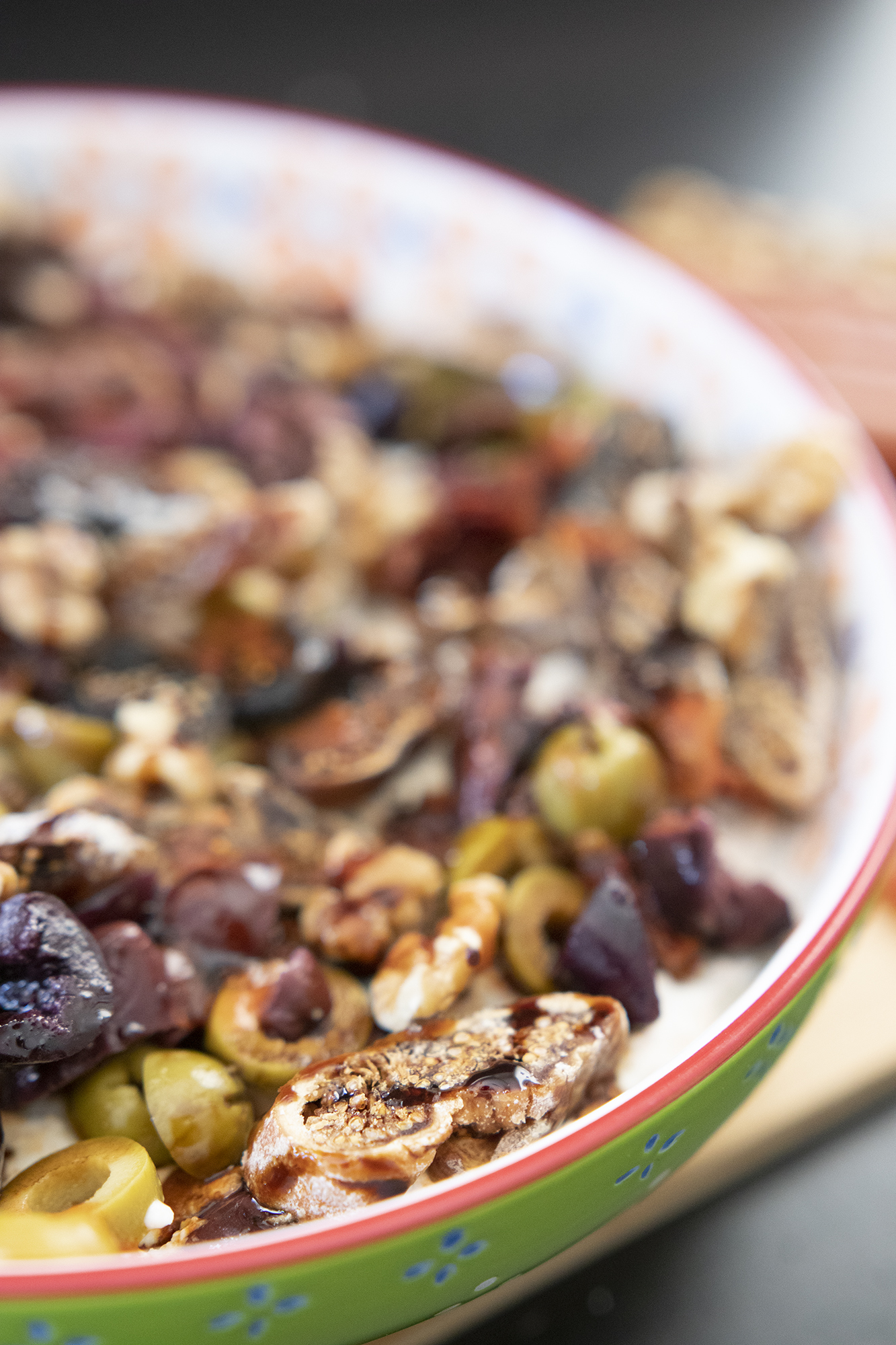 2020 has finally come to an end!!!! YAY! This is seriously the worst year ever and I don't know if I want to celebrate ushering in the new year or getting rid of the old. Here are some great recipes to help you celebrate.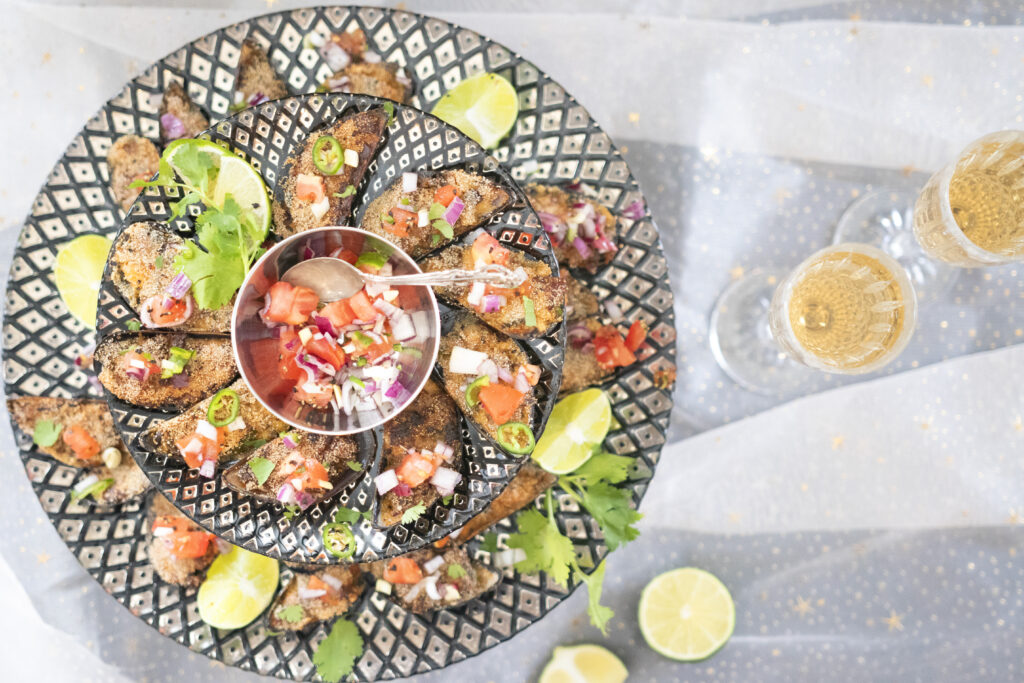 Rechad Stuffed Fried Mussels
These PEI mussels shells are stuffed with a Rechad mussel chilli fry topped with some semolina and then fried till crispy! Click here
---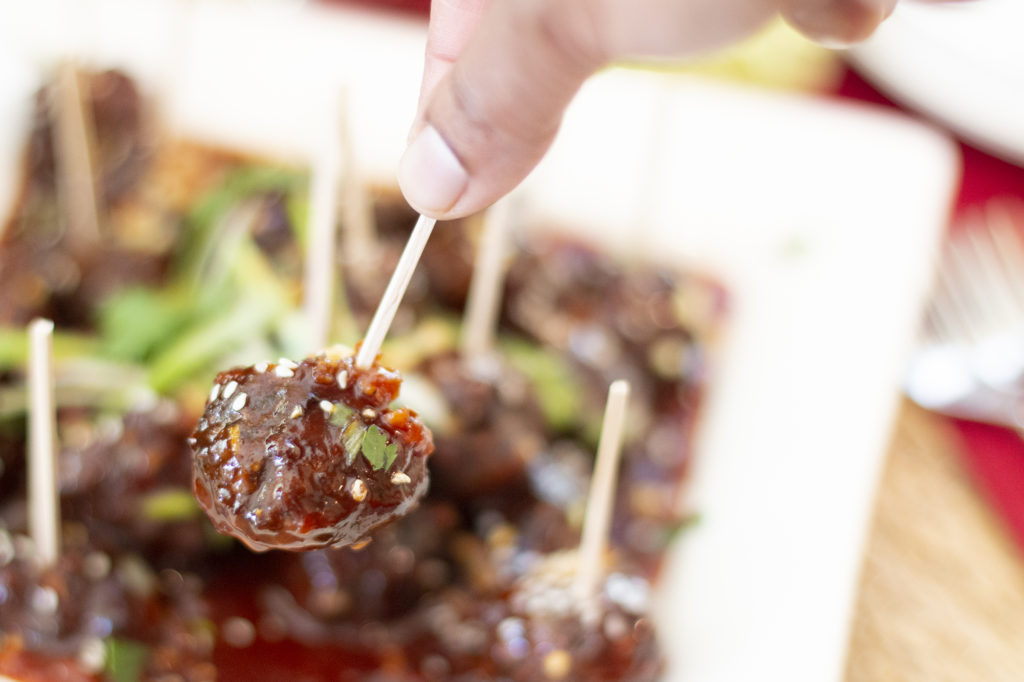 2. Korean Meatballs
Airfried Chicken balls is tossed in a sweet, salty, spicy, sticky sauce with a hint of Sesame Oil. Click here
---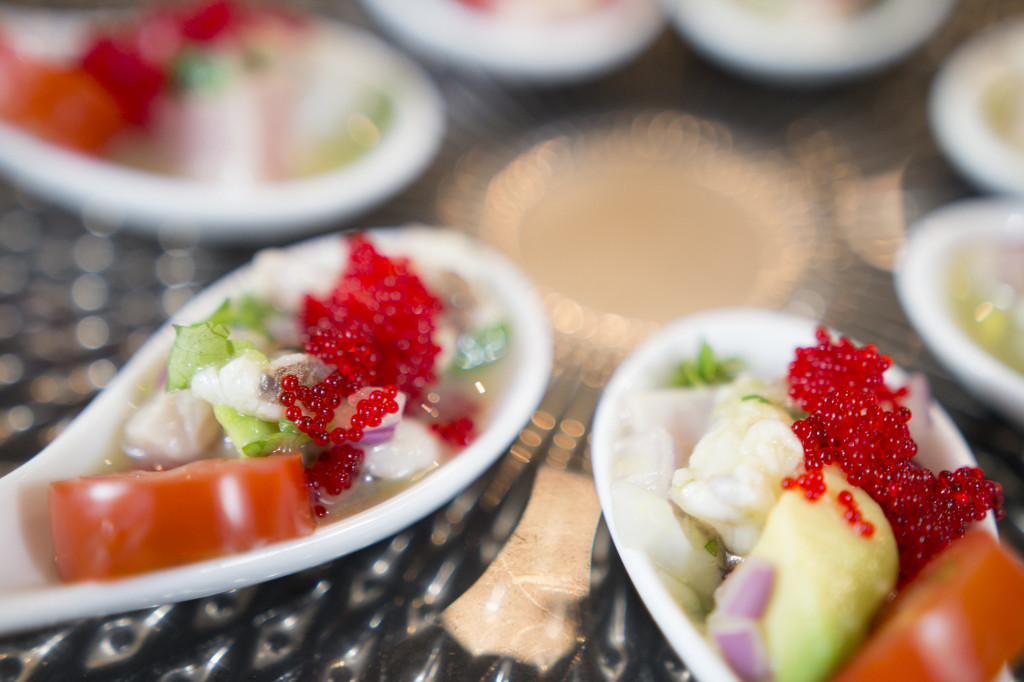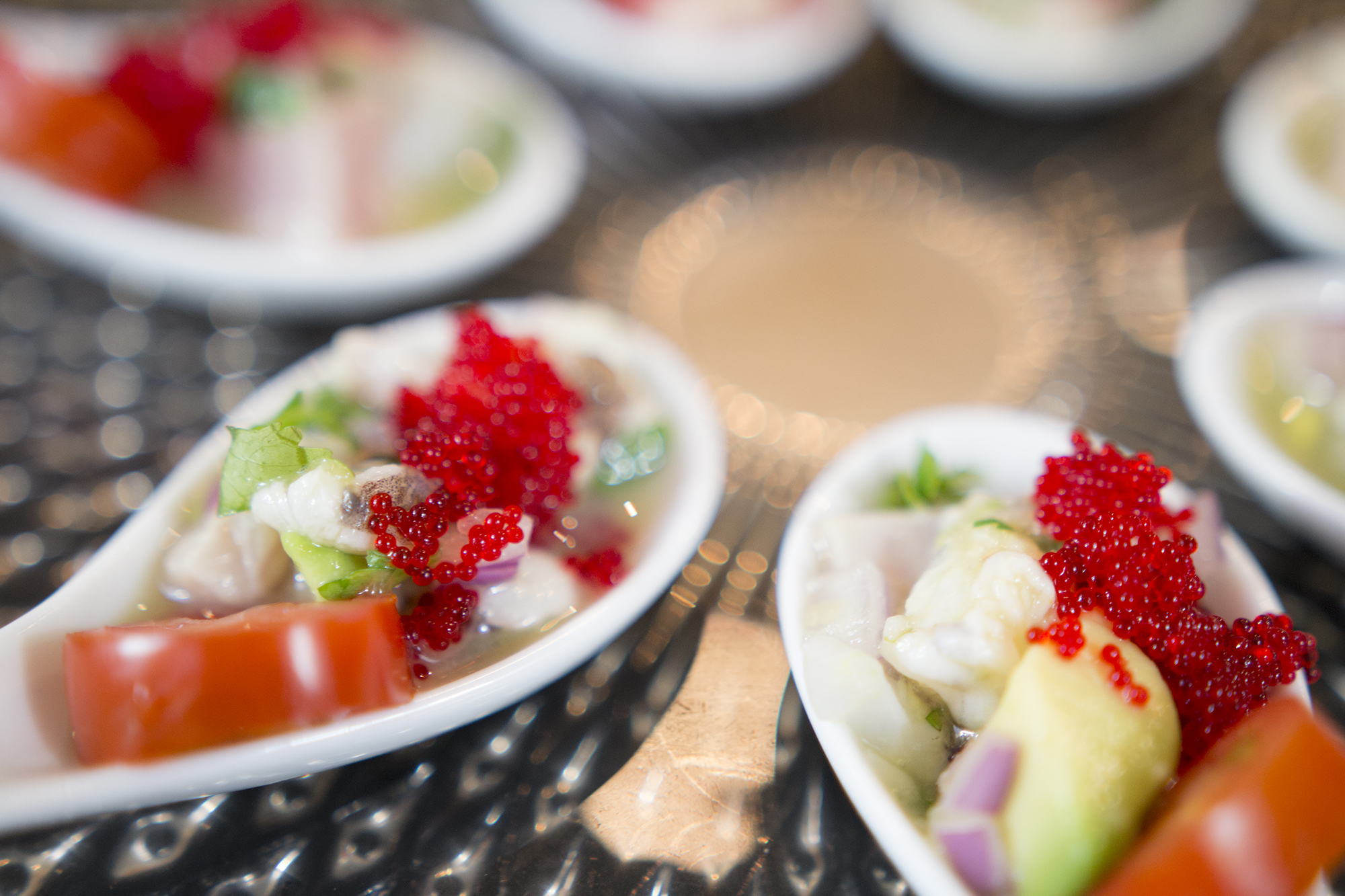 3. Shrimp & Tuna Ceviche
This fresh Ceviche is topped with the most gorgeous Tobiko flying fish roe I had been eyeing at my local specialty food store. Ceviche can be served family style, but dressed up, makes a gorgeous and elegant hors d'oeuvre.
---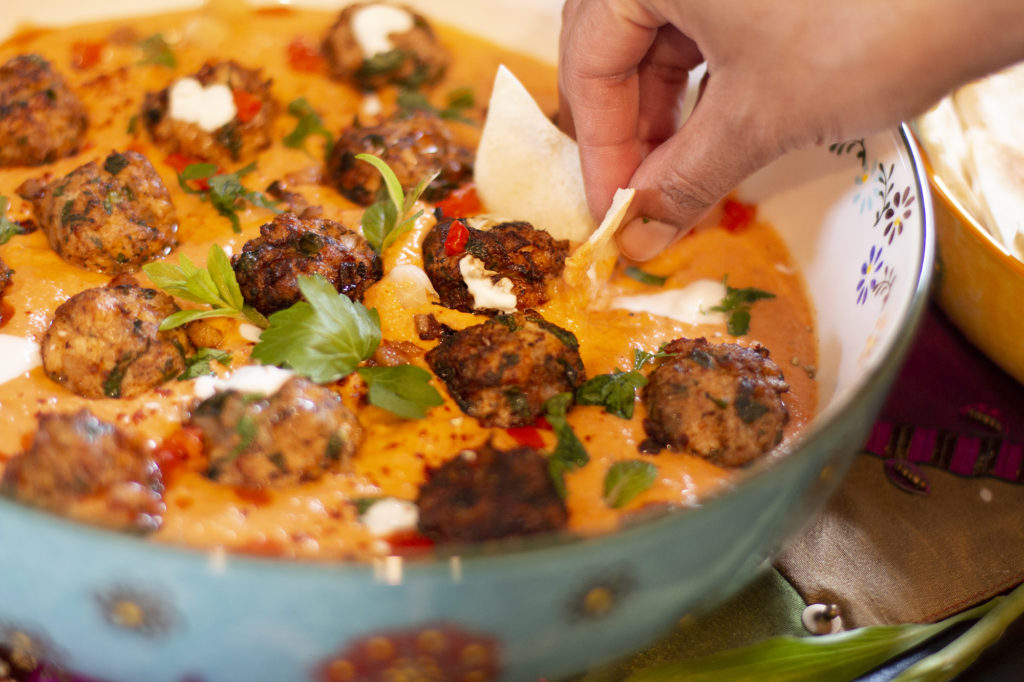 4. Meatball Hummus
Why have just meatballs and hummus when you can have them together? This makes a great colorful party platter and is easy to prepare for larger crowds. Click here
---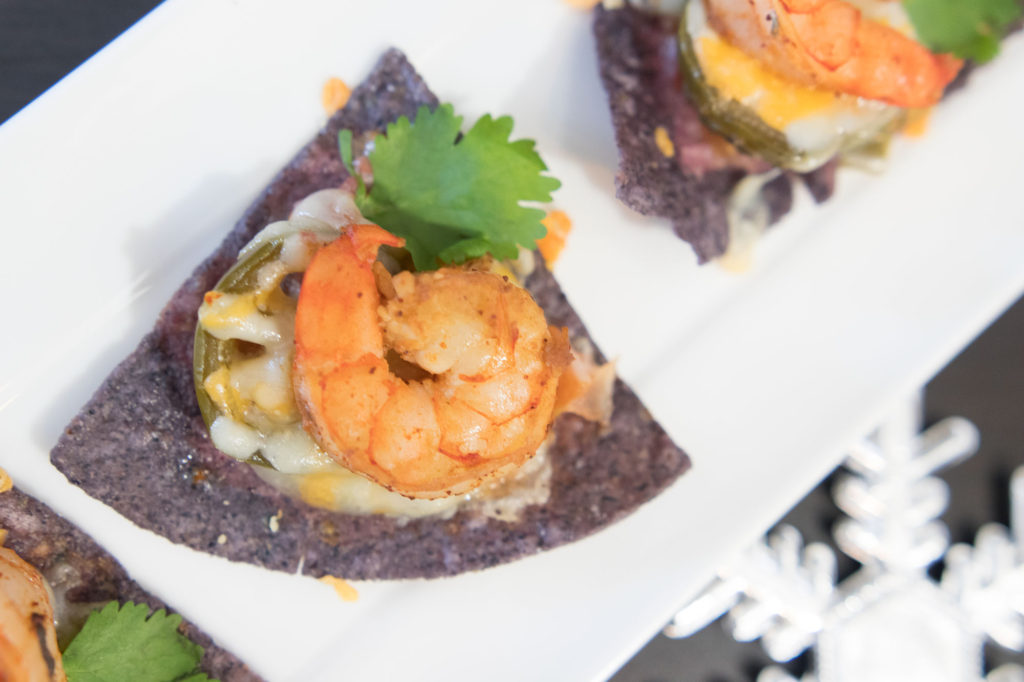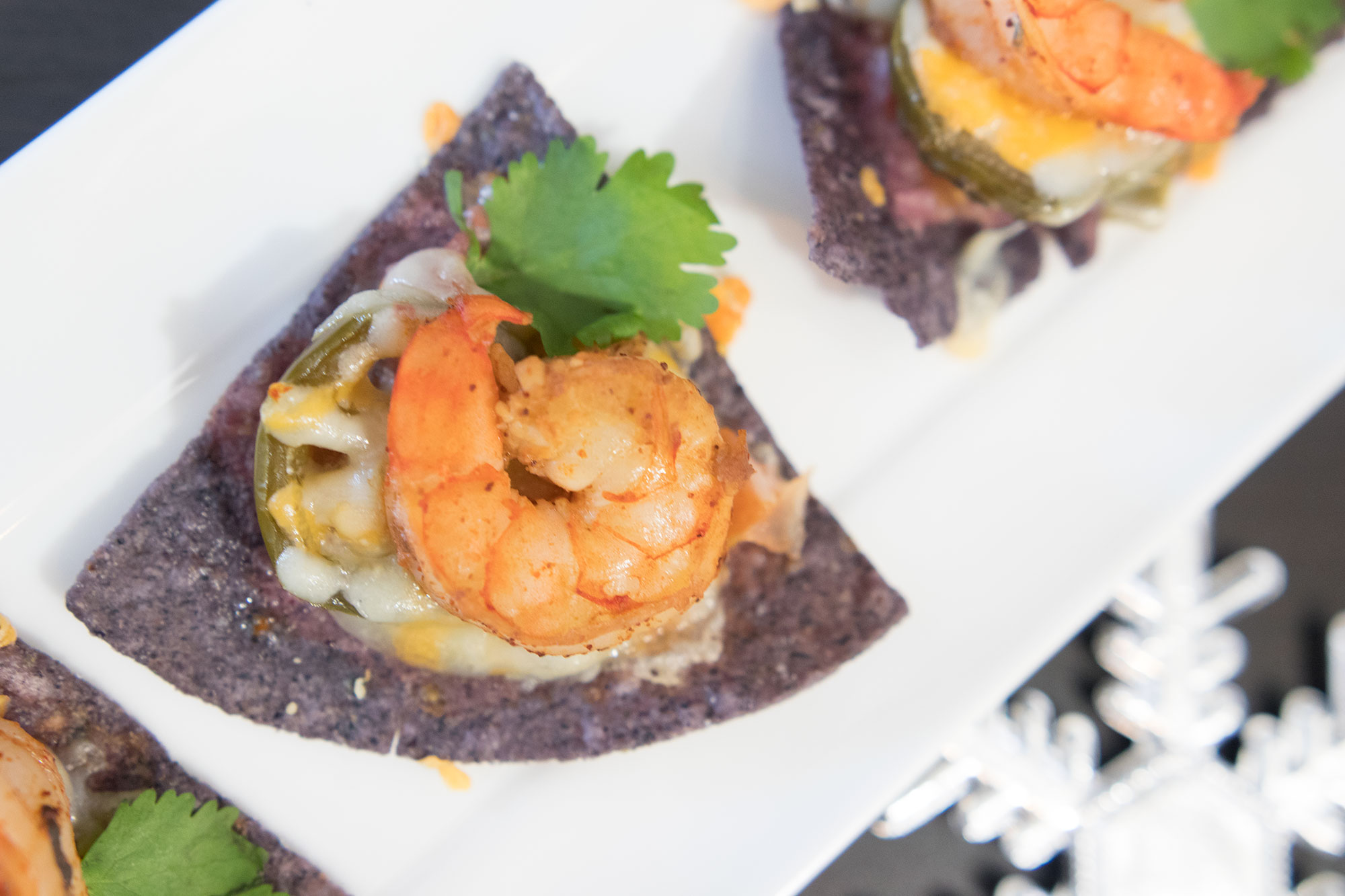 5. Shrimp Nachos
Who doesn't love Nachos? This recipe takes a sophisticated spin to make this elegant enough to serve at New Year's Eve, the holidays or any celebration. It's as easy to prepare as regular Nachos and is topped with a delicious Shrimp. Click here
---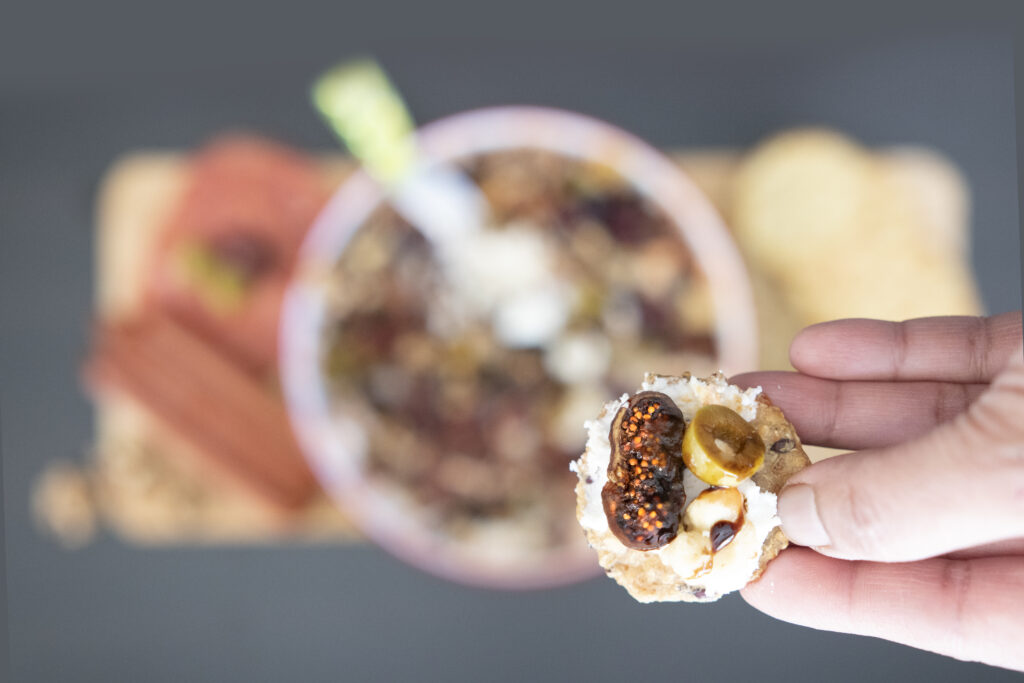 6. Goat Cheese & Fig Holiday Dip
Goat's Cheese is seasoned and then simply topped with Olive, sundried tomatoes, figs and walnuts, before drizzling with hot sauce and a lovely sticky fig balsamic reduction. Click here
---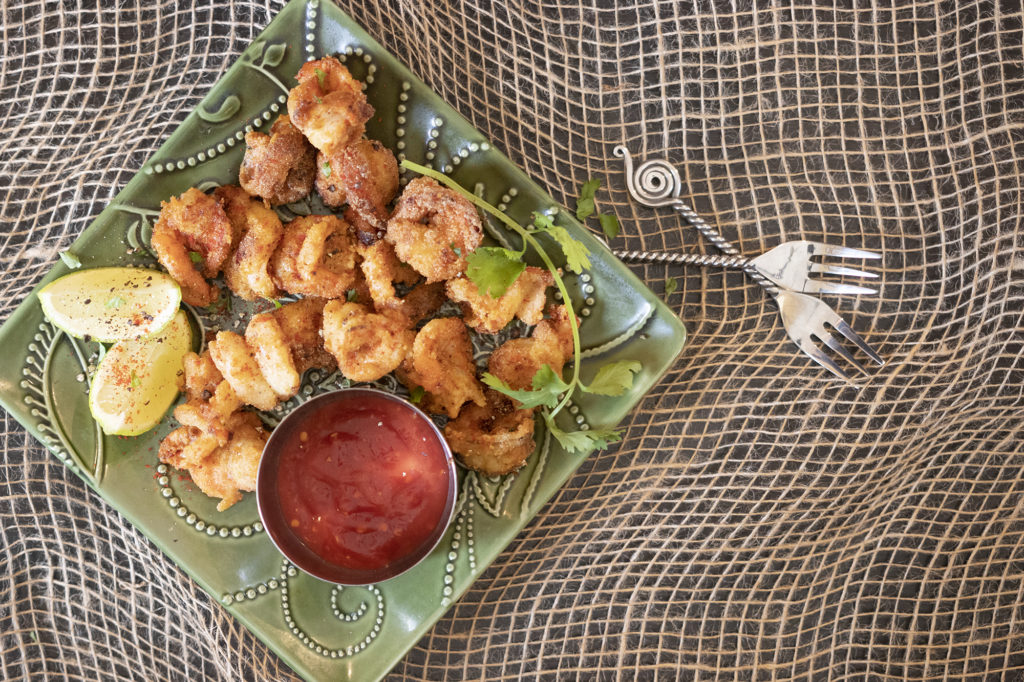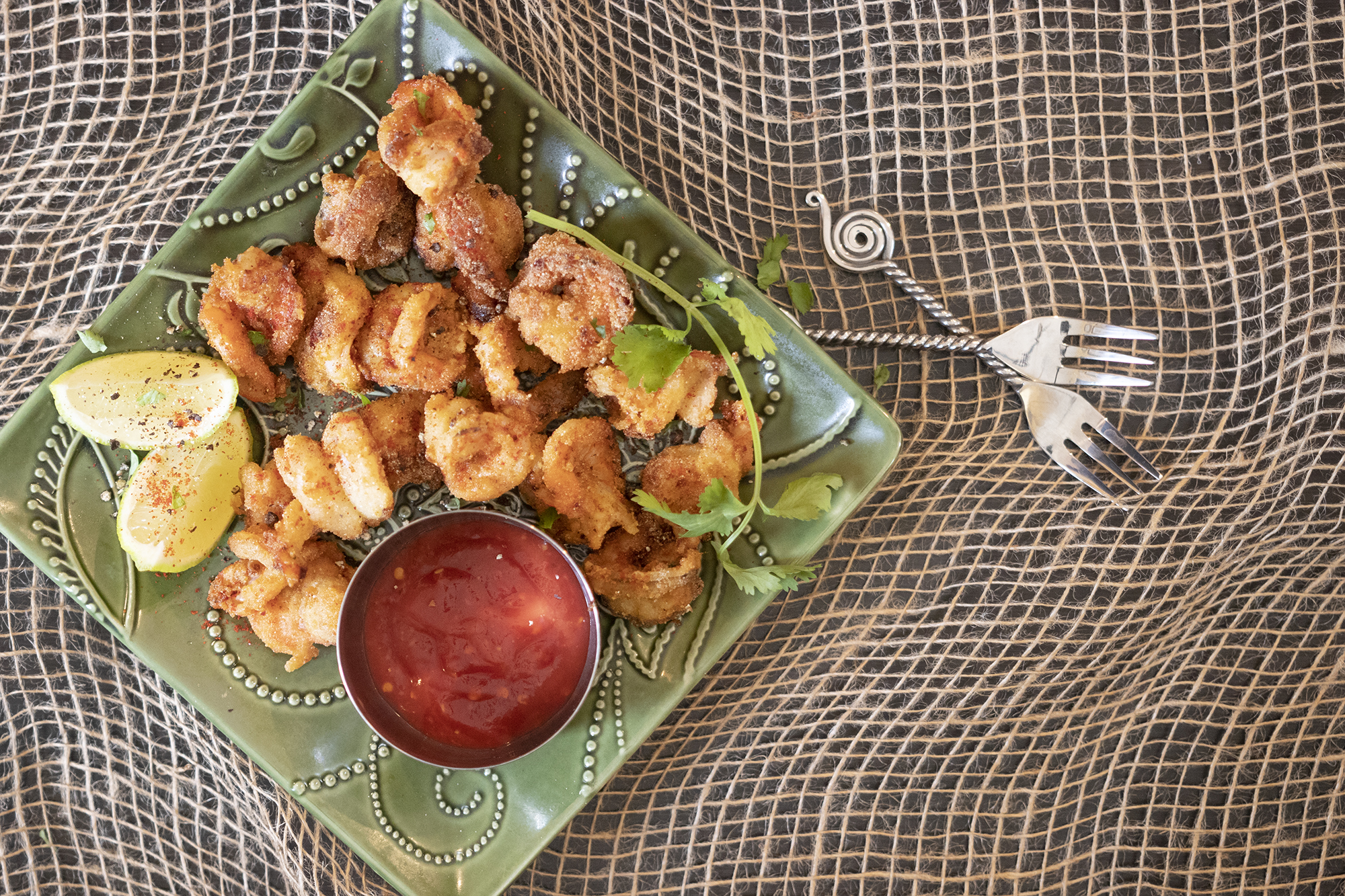 7. Rechado Shrimp
Rechad Masala is the King of Goan spice pastes or masalas. This rich red paste is made from dry Kashmiri Chillies, Ginger & Garlic, Spices, Tamarind & Vinegar. It keeps in your fridge for a while because of the vinegar and is great to slather fish with or in this case Shrimp or Prawn. I like to butterfly the Shrimp to give it a greater surface area for the masala and the semolina which will make the shrimp wonderfully crispy. Click here
---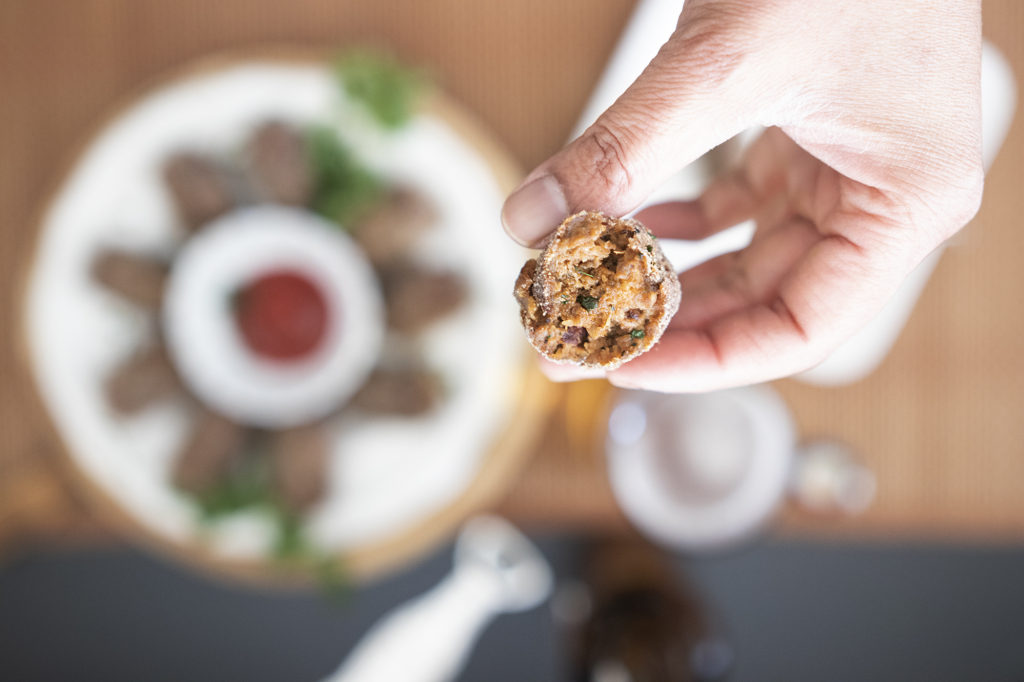 8. Goan Beef Croquettes
Ground cooked meat is mixed with spices, formed into small cylindrical patties, dredged in semolina and deep fried. Click here
---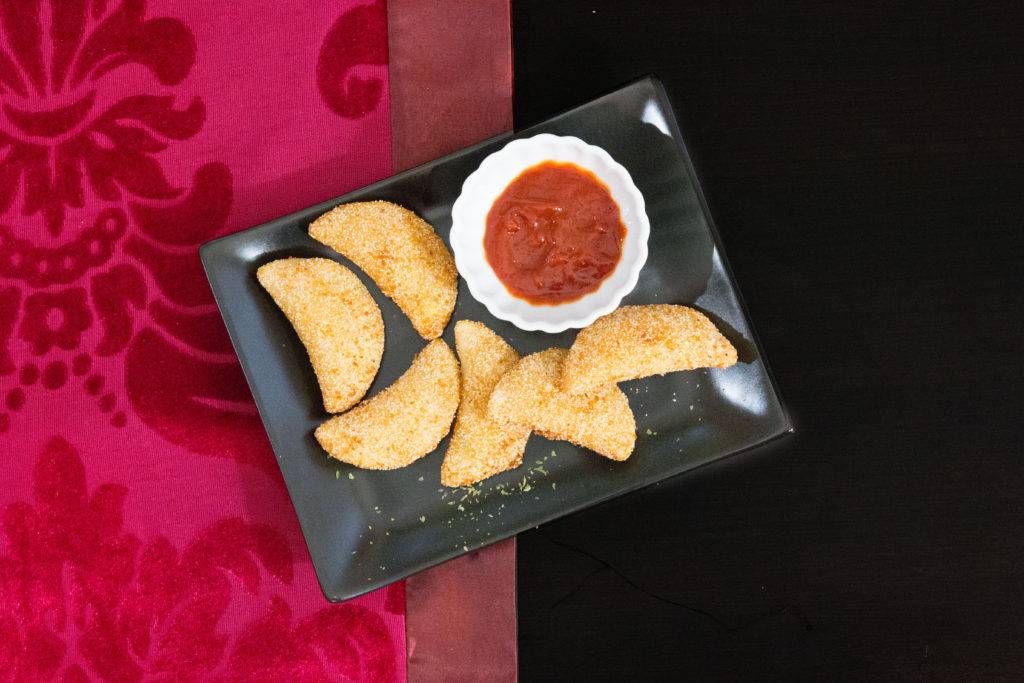 9. Rissois
Rissois is a Portuguese deep fried favorite snack, traditionally stuffed with a shrimp and cheese filling although you can now get it with many other types of filling. Click here
---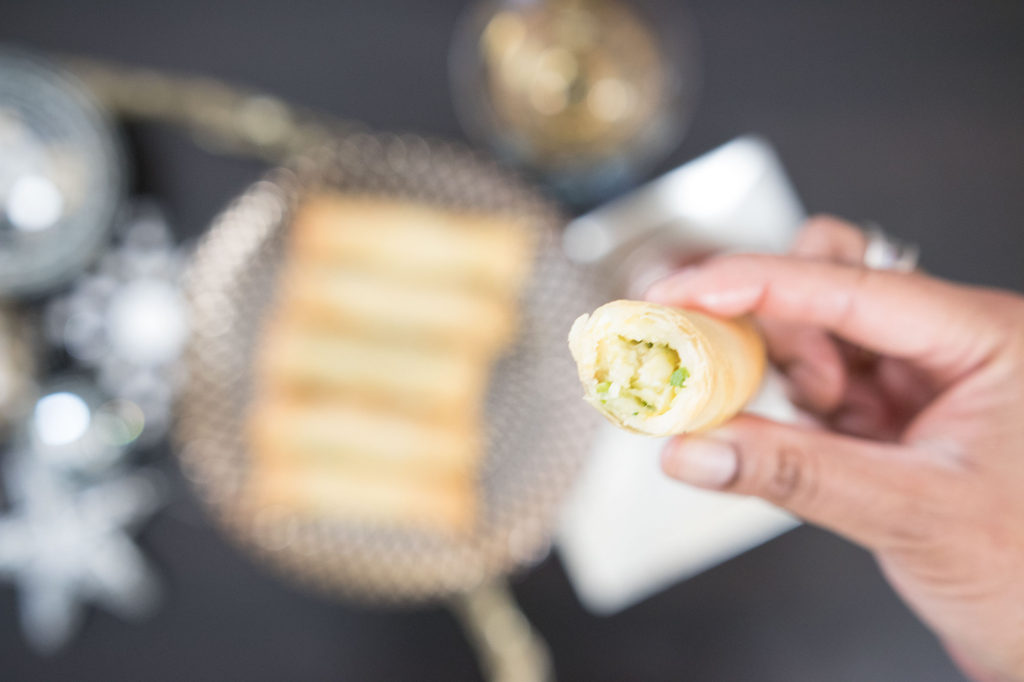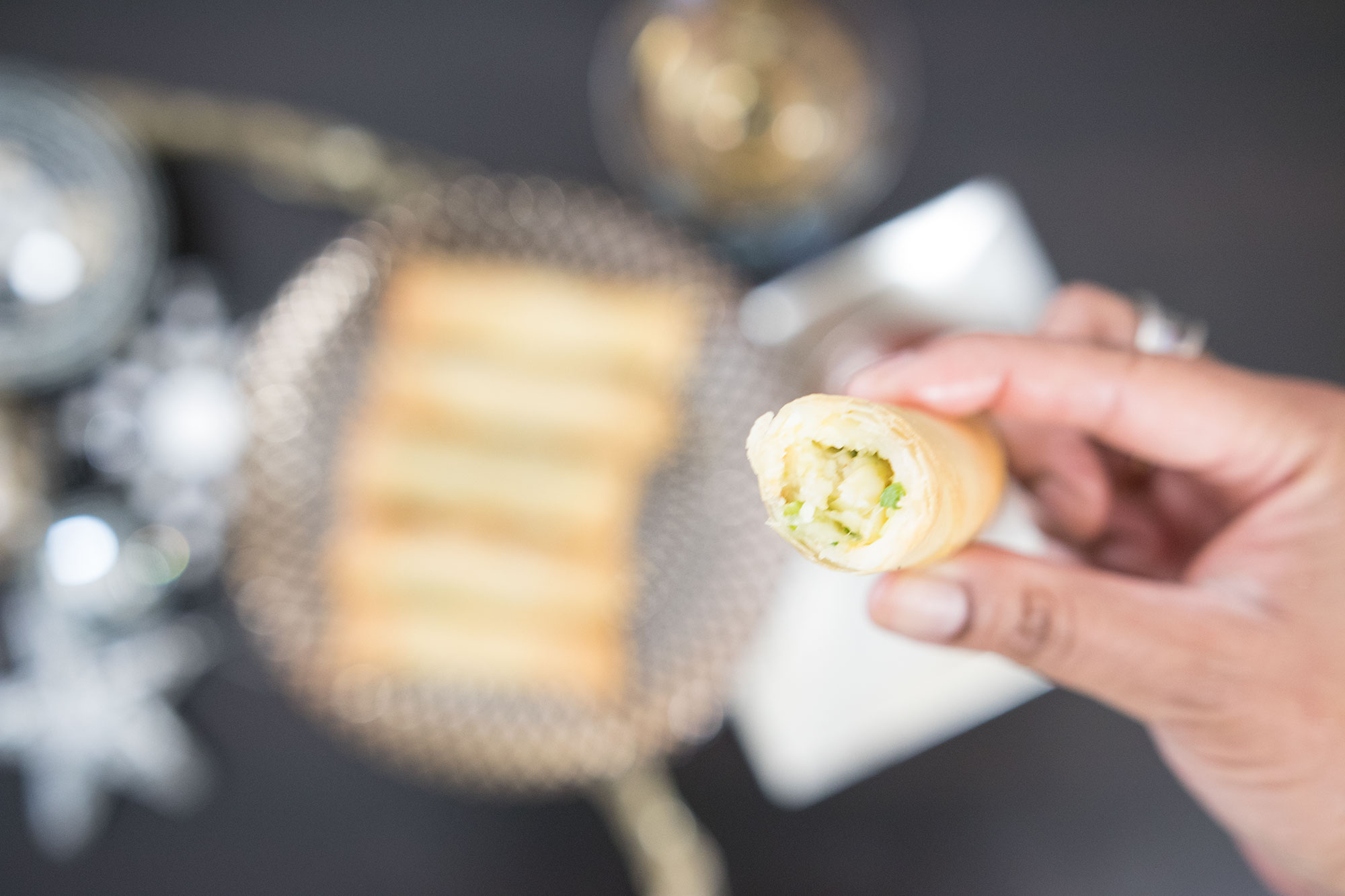 10. Cheese Cigars
These Cigars use Paneer in the filling and I thought that would be a perfect medium to achieve that log like shape that a cigar is known for. It also contains regular cheese for that perfect vegetarian option! Click here
---
Some other ideas:
Canapes – Forminhas, Fish Cones & Cheese Rolls