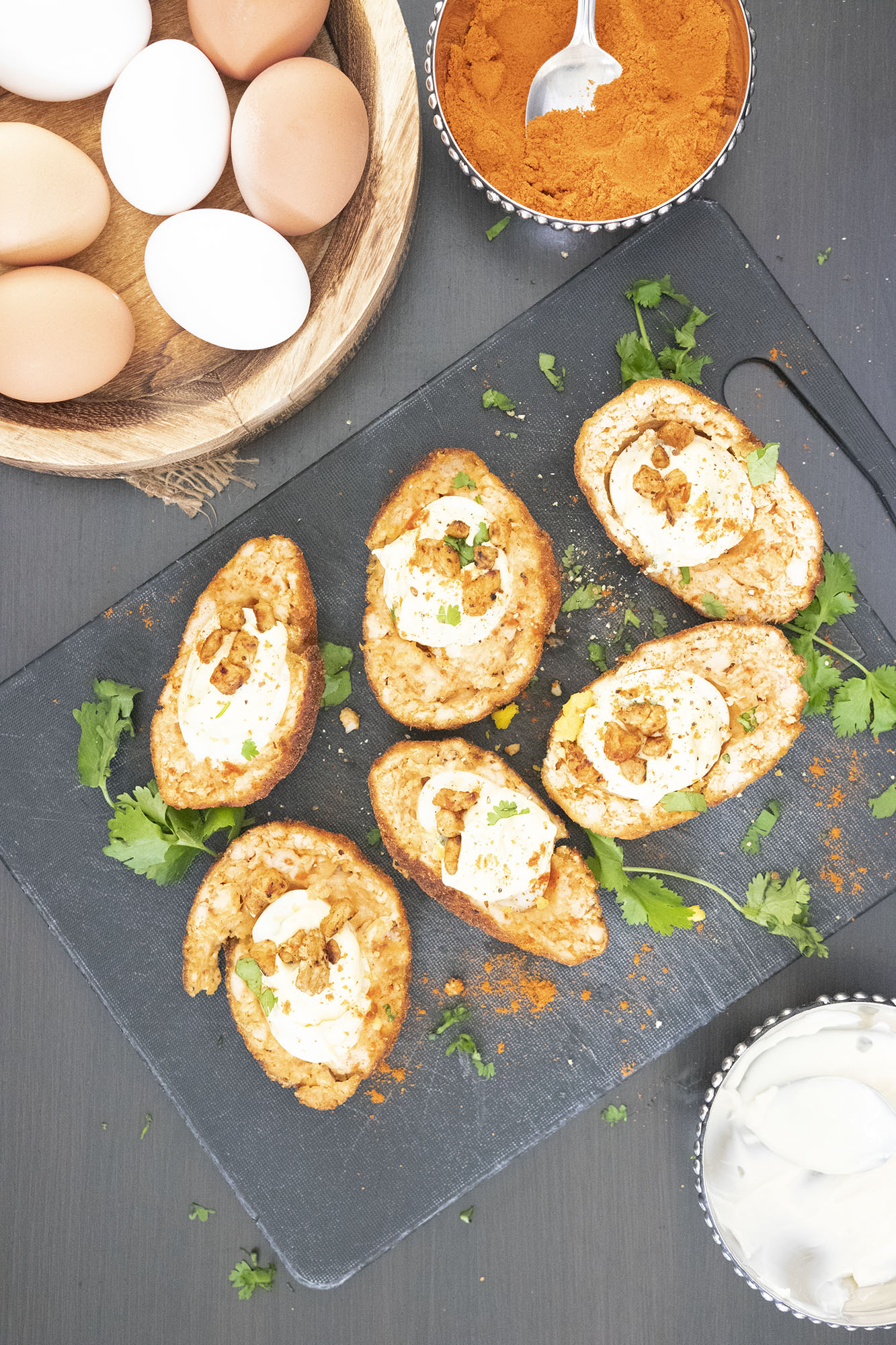 This post is sponsored by the Egg Farmers of Canada, but the opinions and recipe are my own.
There are almost as many eggciting Egg jokes as there are recipes. This year I was charged by the Egg Farmers of Canada to create a Deviled Egg recipe that would be also a great lunch or dinner recipe. Of course, I jumped at the idea as I have not met a deviled Egg I don't like. Over the years I've made several types of deviled eggs – Deviled Egg Chaat, Mustard & Bacon deviled Eggs, Eggsplosions, Low Cal Deviled Eggs, Festive & Elfviled Workshop Deviled Eggs and my piece de resistance is my gory looking Satan's Spawn for Halloween.
Are brown Eggs more nutritious than White Eggs? What do you think?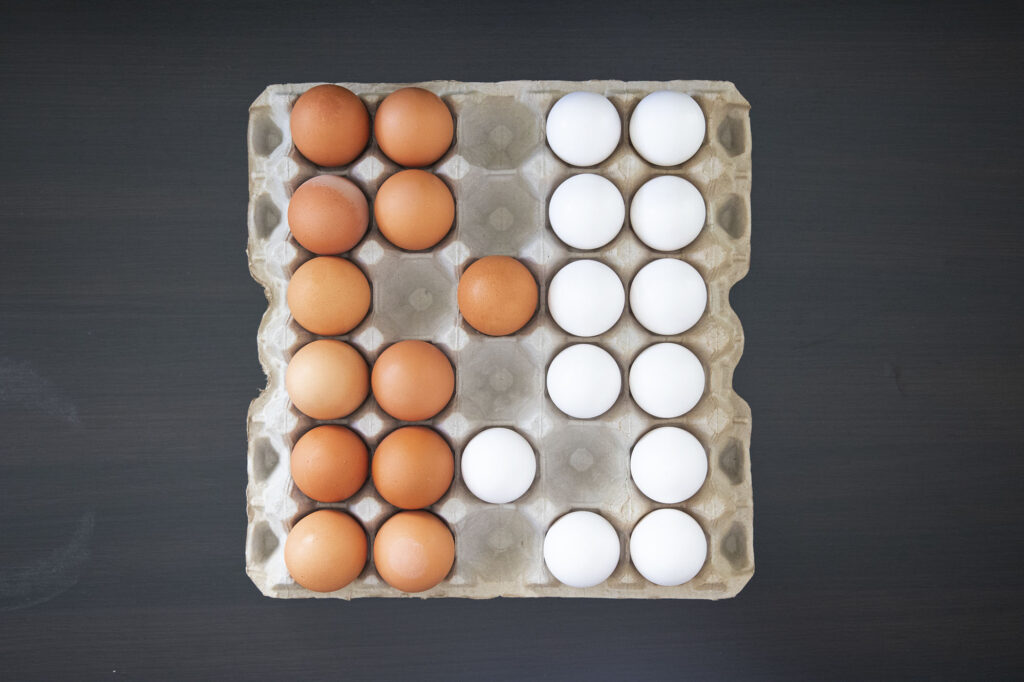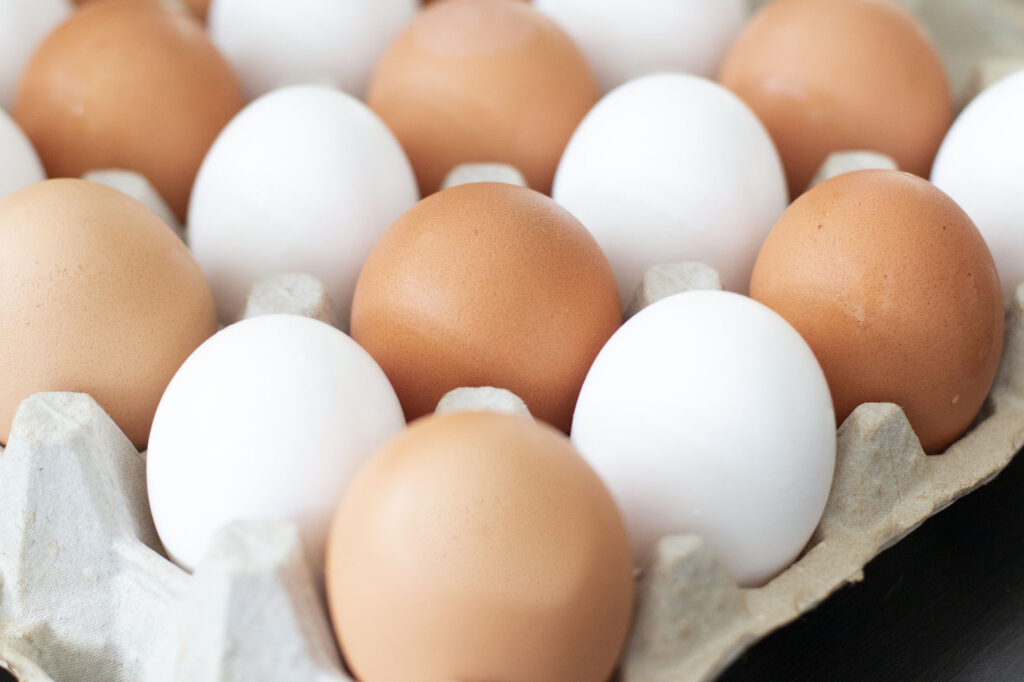 Contrary to popular belief, they are not, brown eggs were laid by brown chickens and white ones are laid by white chickens. When you crack an egg and discover that the yolk is more orange, is just means that the hen was fed a corn based diet rather than a wheat one. If you want to learn more about this and more topics, click here.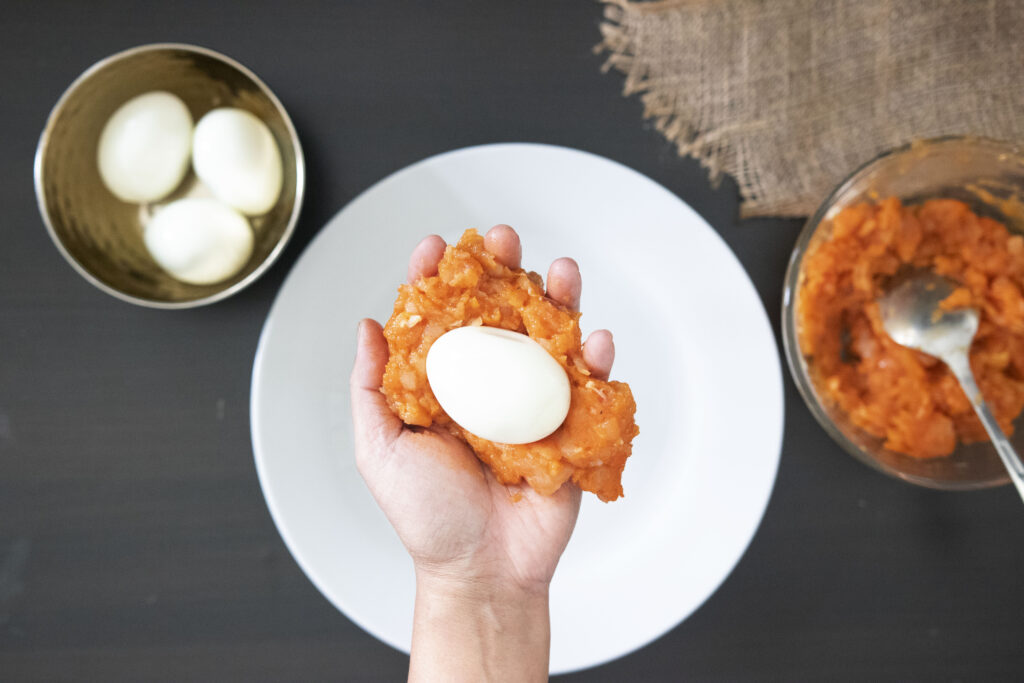 A scotch egg is very British. A farce or ground meat typically pork is wrapped around a soft yolk egg and then dipped in egg and breadcrumbs and fried.
Similar to that in India, a Nargisi Kofta is made when a hard boiled Egg is encased in a spiced ground Lamb mixture and fried.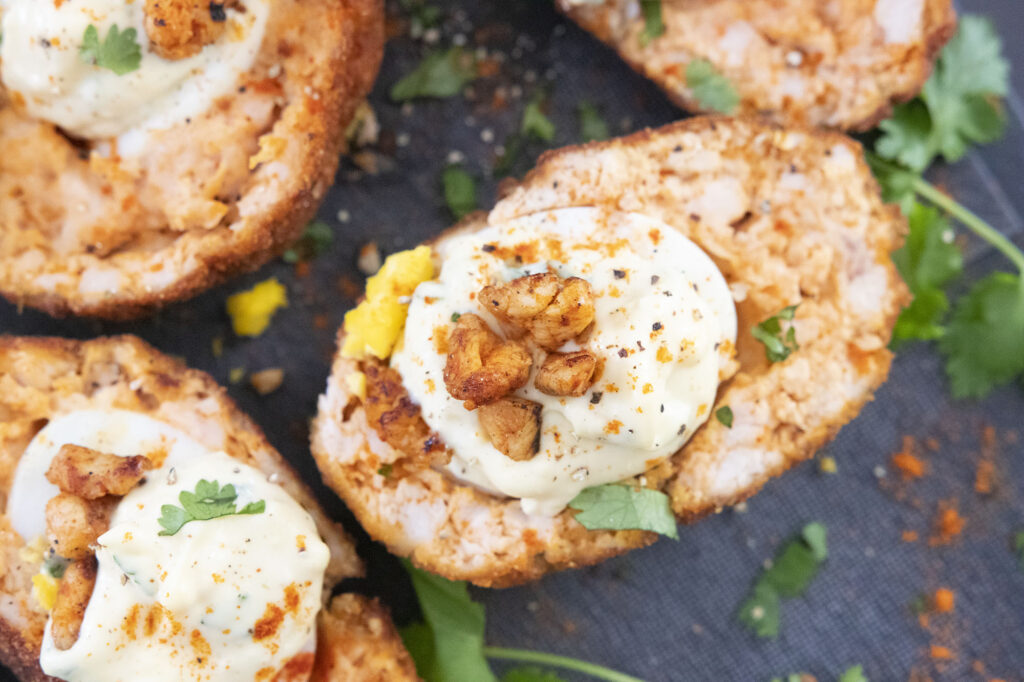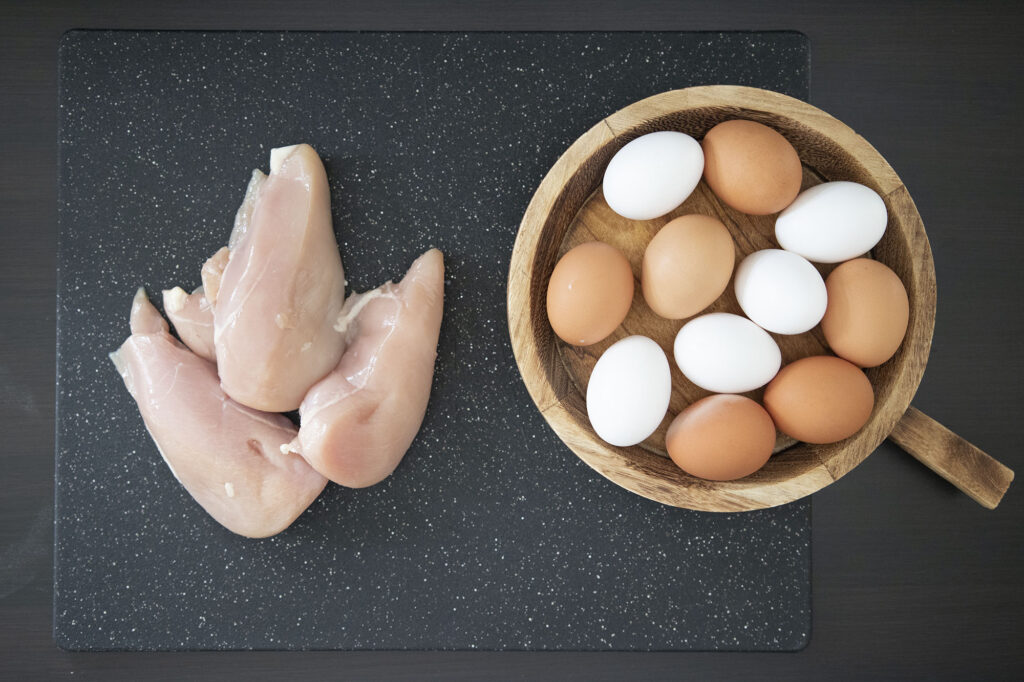 This World Egg Day on Oct 9, Egg Farmers of Canada is taking a moment to celebrate the heroes and champions in our food industry who work together to deliver the fresh, local, high-quality eggs that Canadians want and enjoy. To do my part, I created this incredible recipe as a homage to the small but mighty Egg!

In this recipe, I'm combining techniques from different recipes to make these delicious Tandoori Scotch Deviled Eggs. Ground Chicken is spiced with Tandoori Masala and the generously wrapped around a hard boiled egg to make a great lunch or dinner serving. It's secured in flour, then dipped in beaten egg and dredged in breadcrumbs before frying. But it doesn't end there!!!!! Once cooked the egg is cut in half and the yolks are mixed with mayonnaise and chopped coriander before returning to the egg cavity. The contrast of the spices Tandoori meat together with the lightness of the deviled egg filling is mageggcal!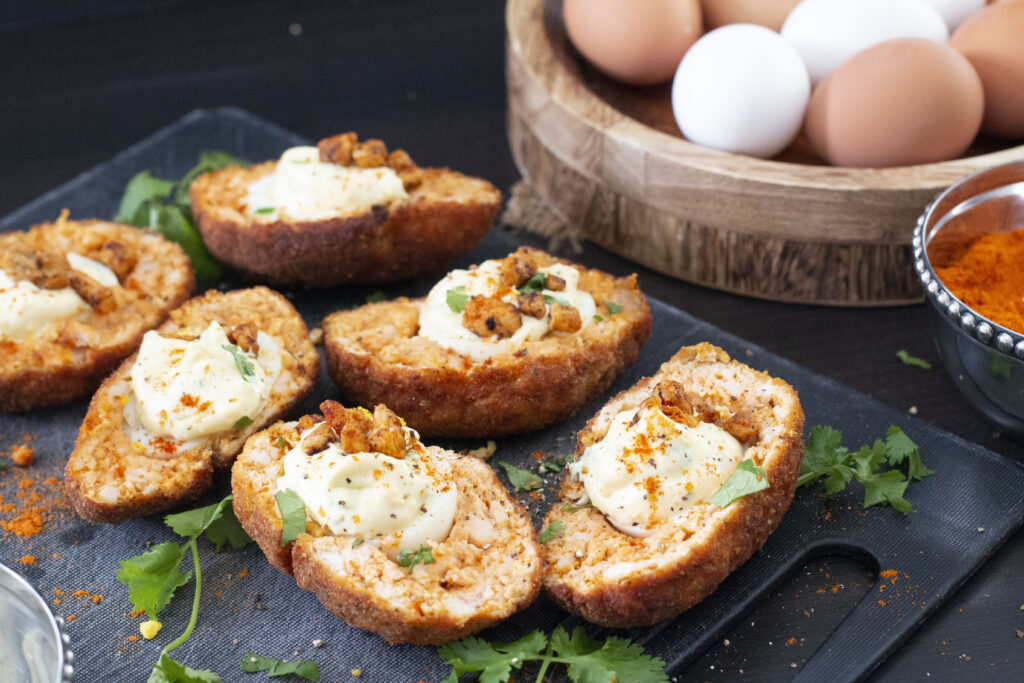 Make it for lunch!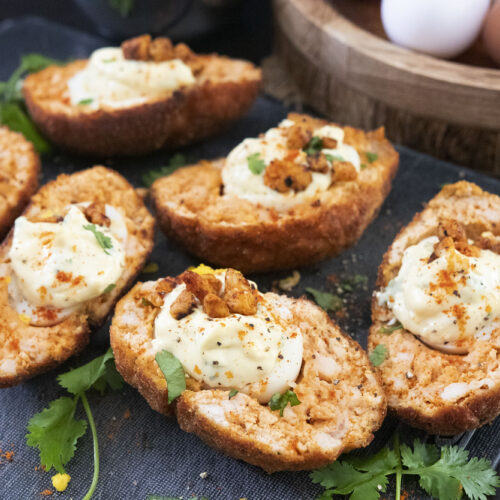 Tandoori Chicken Scotch Deviled Eggs
Ingredients
Ground Chicken mixture
2

Chicken breasts – 1 lb

1

large beaten Egg

2

tbsps

Tandoori Masala

1

tbsp

Yogurt

Salt & Pepper to taste

3

Boiled and peeled Eggs

2

beaten Eggs

1/2

cup

Flour

1/2

cup

Breadcrumbs

3

tbsps

Mayonnaise

1

tbsp

chopped Coriander
Instructions
Mince the Chicken breasts using a meat grinder, add the yogurt, tandoori masala, salt and pepper

Add as much of the egg as you need and mix

The farce should be sticky and hold together, not soft

Divide the farce and wrap around each boiled egg

Dip the egg first in flour, then beaten egg and then breadcrumbs and gently immerse in hot oil and cook for 5 minutes each

Allow these to cool for a while and then slice each egg in half

Remove the yolks and mash together with mayonnaise and chopped coriander and return it to the egg cavity and serve
Here is a photo gallery of the process!
Some other great Egg recipes!
About our wonderful Canadian Egg Farmers
Egg farmers from coast to coast are proud to provide their fellow Canadians with local, nutritious, versatile and high-quality eggs. There are more than 1,100 egg farmers in all ten provinces and the Northwest Territories working together to provide the fresh, local and high-quality eggs
Canadians want and enjoy.
Giving back and supporting communities across Canada is a cornerstone of the egg farming sector. Like many others, recent events put a spotlight on the importance of doing what we can to support our friends, neighbours and community members. Canada's egg farming sector stepped up in a big way, donating millions of eggs to food banks across Canada.
Share and use the tag #WorldEggDay
Join us in celebrating those working together to keep Canadians fed by watching (and sharing) this video featuring Chef Lynn Crawford and Canadian egg famers who share their gratitude on World Egg Day.