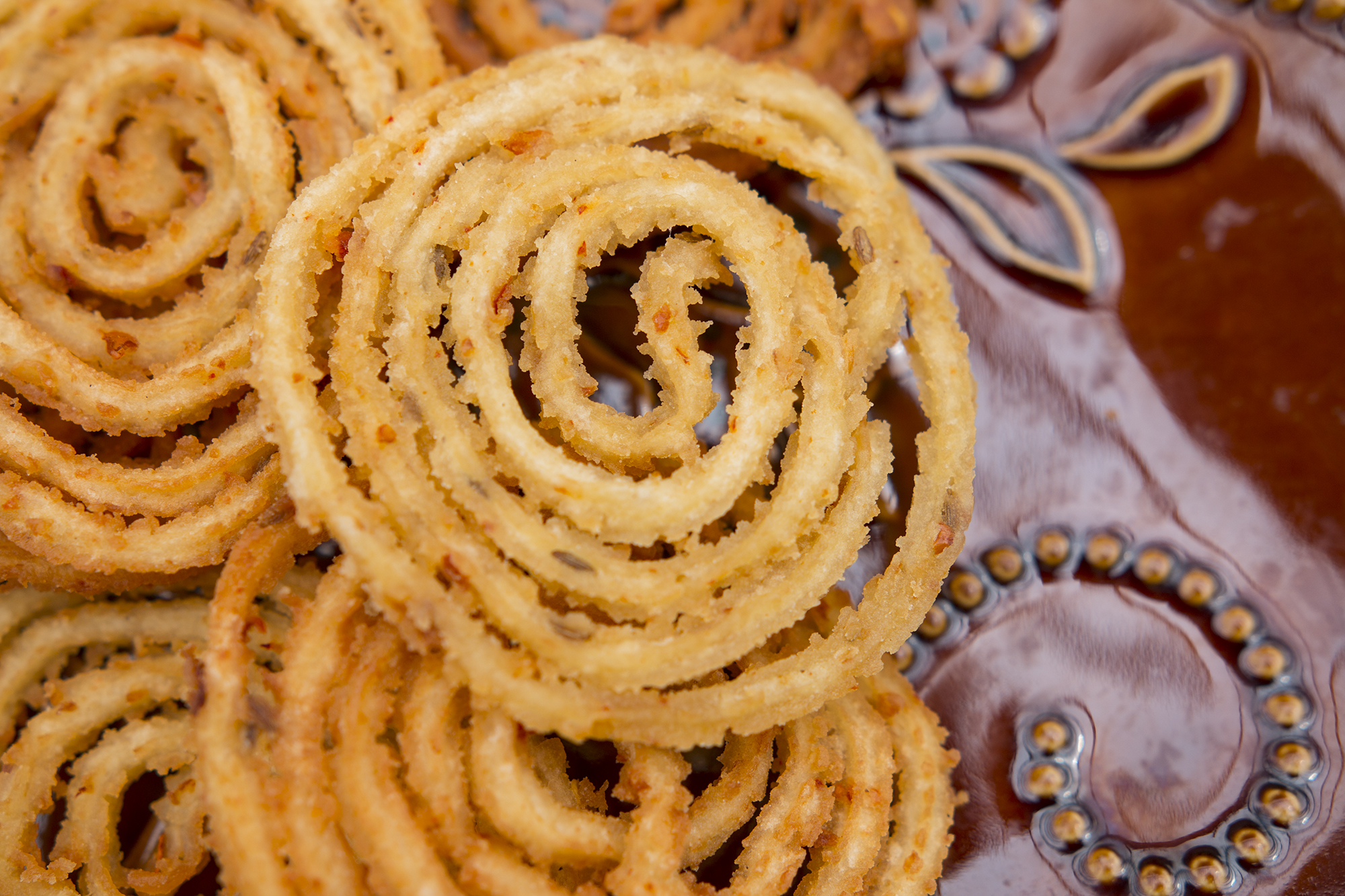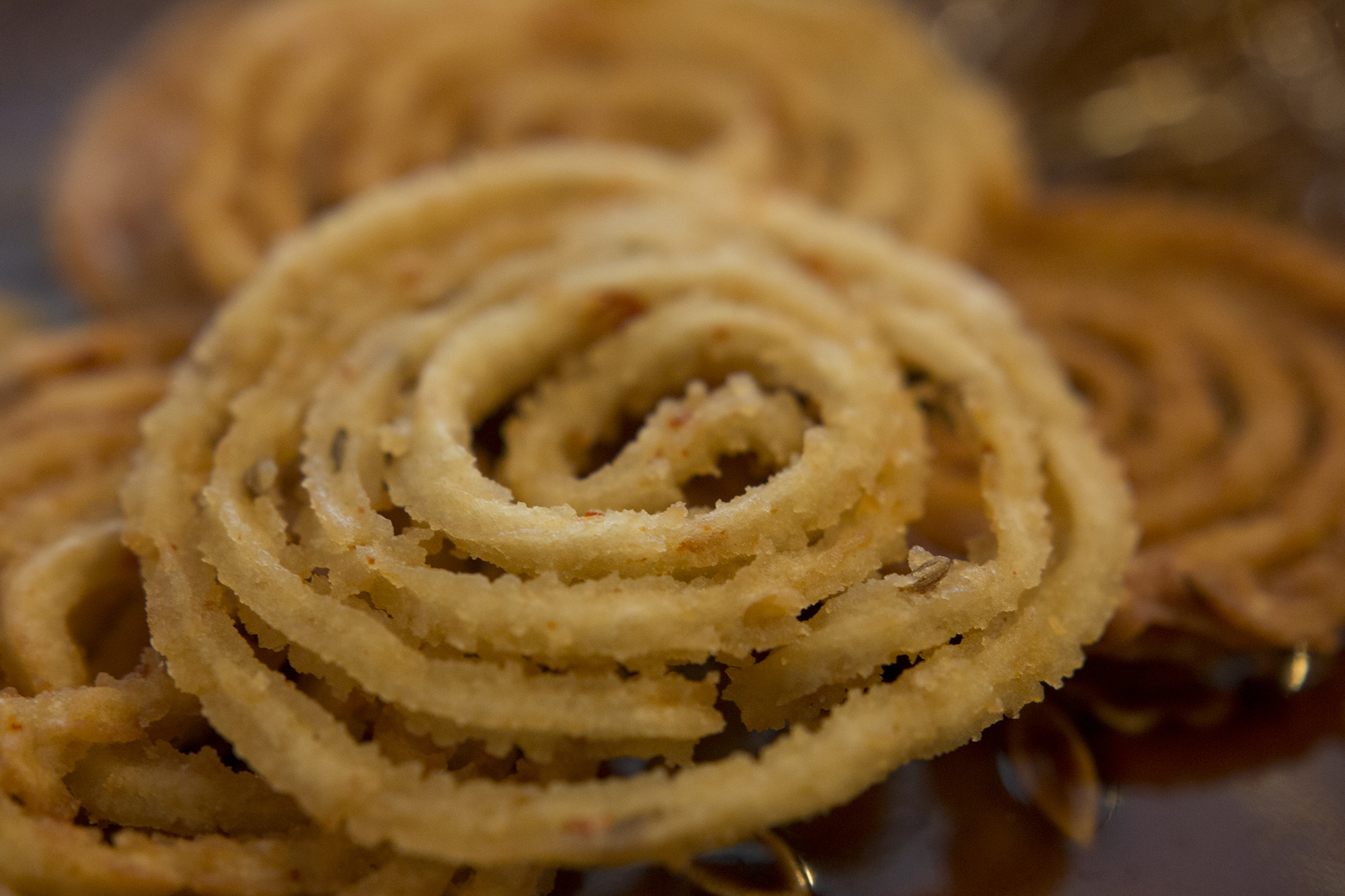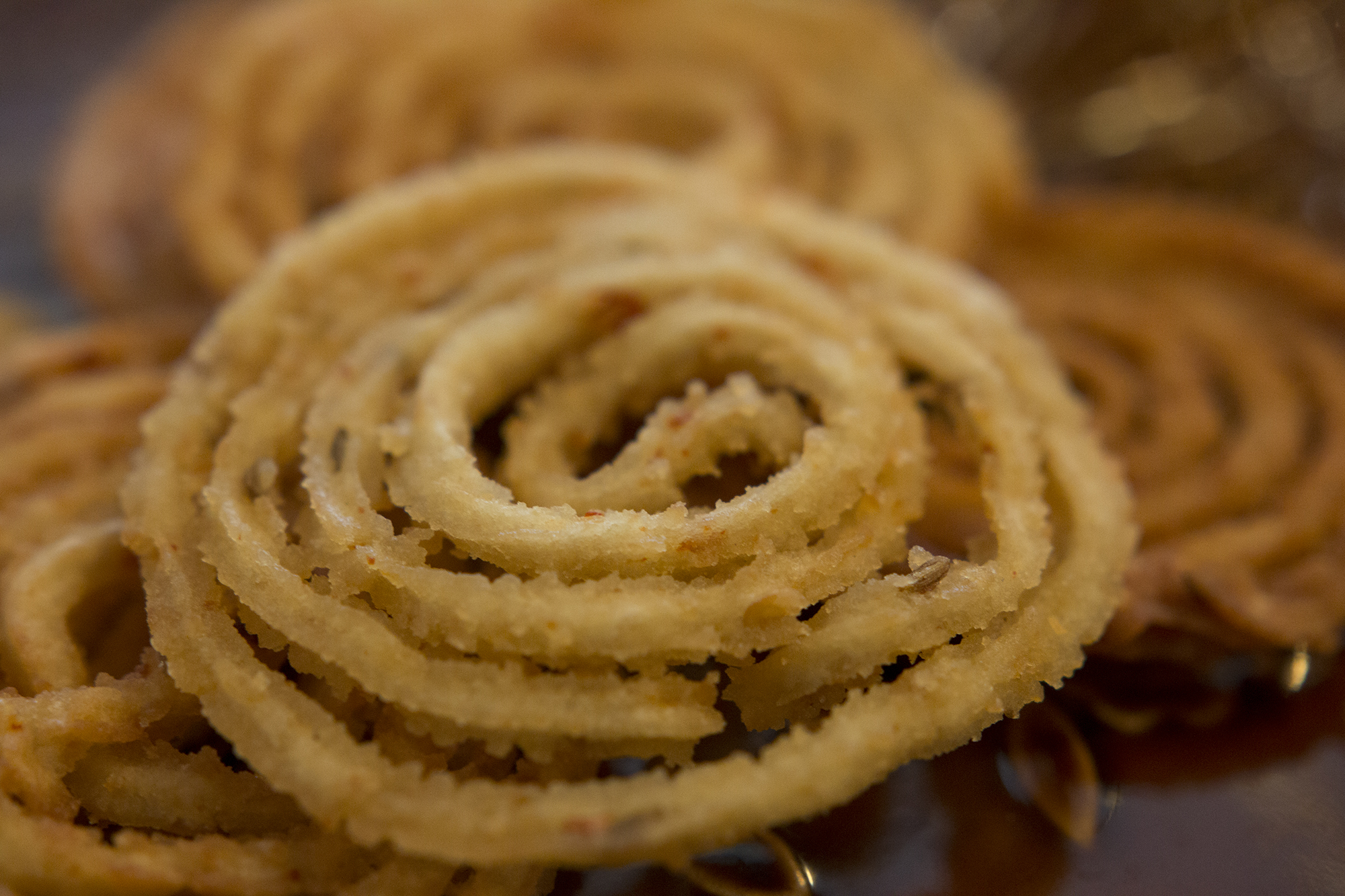 This is one of my favorite snacks! It's cripsy and delicious and you cannot stop eating it. This is pretty popular all over India and goes by so many names, Chakli, Sakli, Murukku, Chakri. The recipe also varies quite a bit, some are made with rice flour and some are made with flour. I've never met a Chakli I didn't like, however I do favor the lighter tasting rice flour and butter version. The recipe and ingredients are simple but you do need a Chakli press which is similar to a Spritz cookie gun. I've never tried using the gun for this snack but feel free to see if it works!
[youtube-subscriber nickname=kravingsblog]
Crispy Rice Flour Chaklis
Ingredients
1/2 cup urad dhal, washed, soaked for minimum 6 hours and boiled till it's still holding it's shape but mushy.
2 cups rice flour
Salt
1/2 tsp hing (Asafoetida)
1 tsp red chilli powder
1 tsp red chilli flakes
4 tsps butter
water only if required
Instructions
The cooking time for the Urad dhal will depend on the process of cooking. If you're using a pressure cooker, it's almost done before the first whistle. If you're just boiling it in a pot, cover it and cook for about 20 mins.
Drain most of the water.
Process the urad dhal till it forms a puree. Cool
In a food processor with a dough attachment add the rice flour, hing, salt, chilli powder, chilli flakes and the butter.
Add the pureed Urad dhal a little at a time forming a nice dough
You shouldn't need any additional water but if your dough is dry, add a little bit.
Chill the dough.
Add to a Chakli press and in a clockwise or anti clockwise motion start spiraling on a piece of parchment paper.
Fry in hot oil for a few minutes.
Make sure it's completely cool before taking it out and storing in an air tight container.
https://kravingsfoodadventures.com/crispy-rice-flour-chaklis/
Save