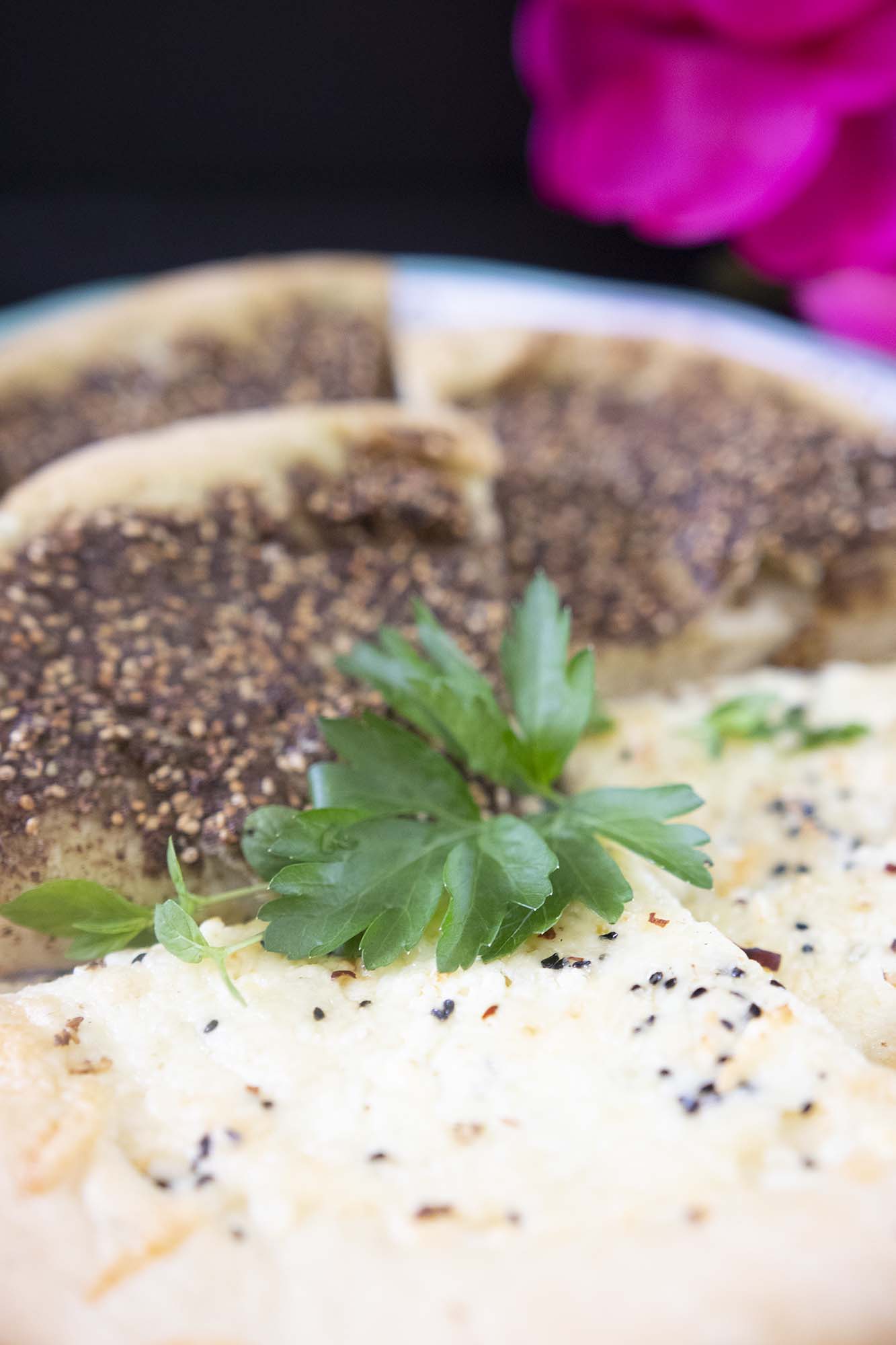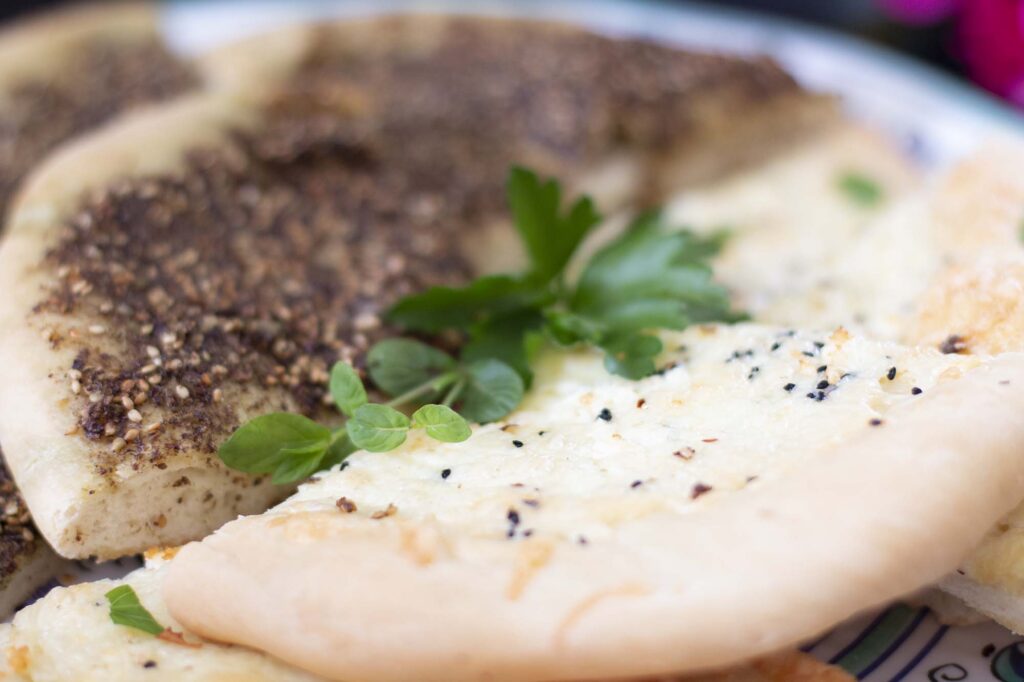 I've made Lahmajoun before which is an Arabic pizza made with ground meat. These Manakeesh pizzas are usually made with Cheese or Zaatar – both are delicious and very easy to put together.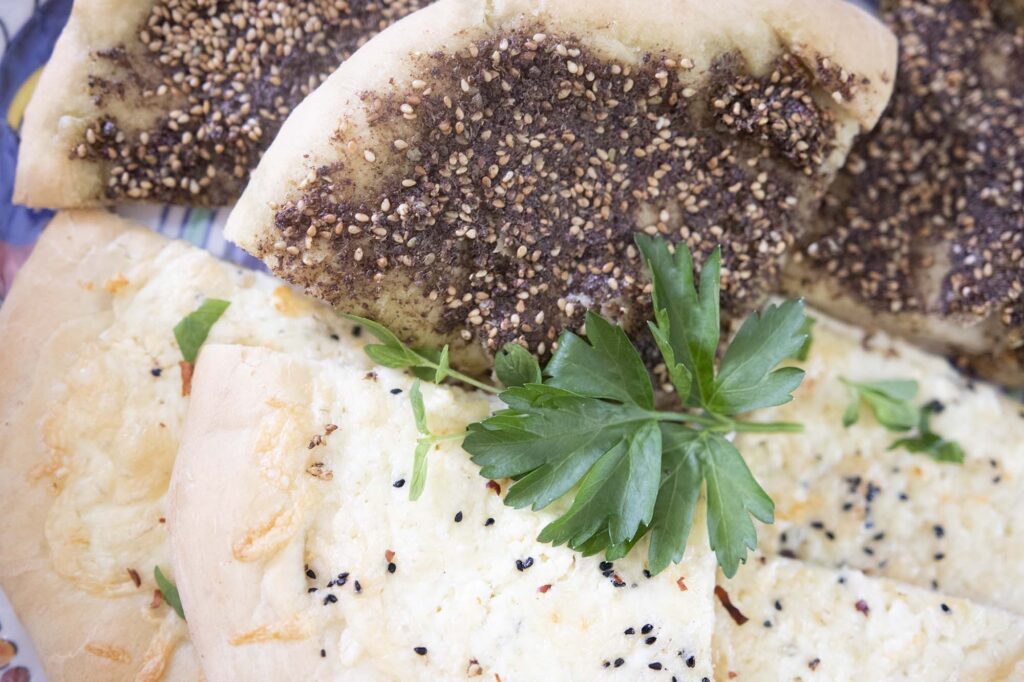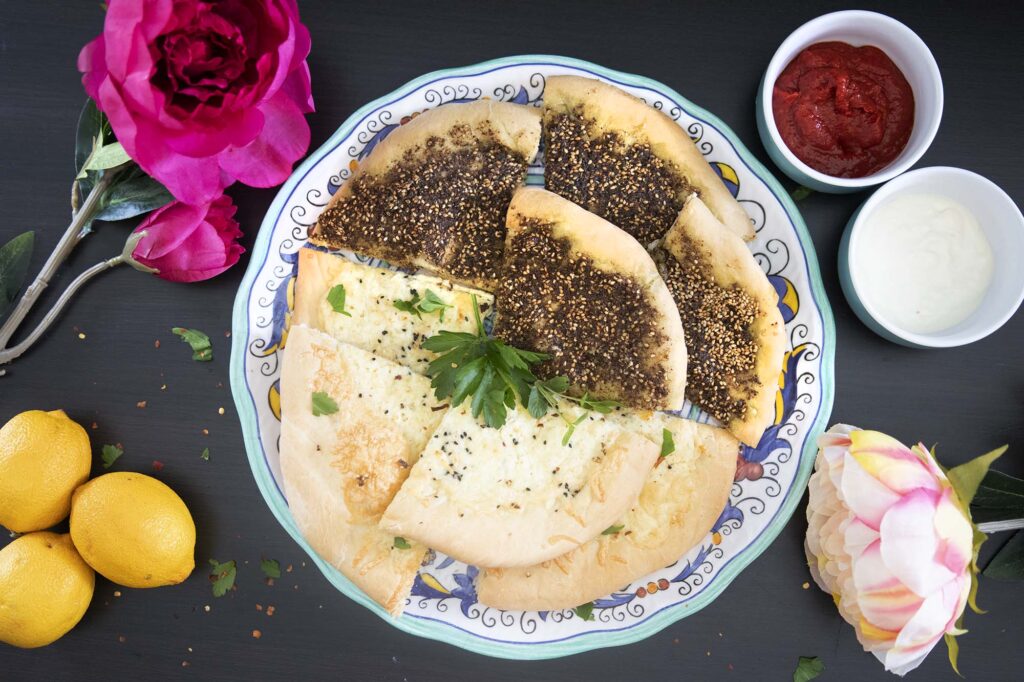 Typically Akawi Cheese is used. It is available in Toronto but a little expensive so I'm using a combination of Mozzarella and Feta as I like to make many of these for my kids and it's a more affordable option.
The second kind is made with Zaatar and Olive Oil. These pizzas make great appetizers as well.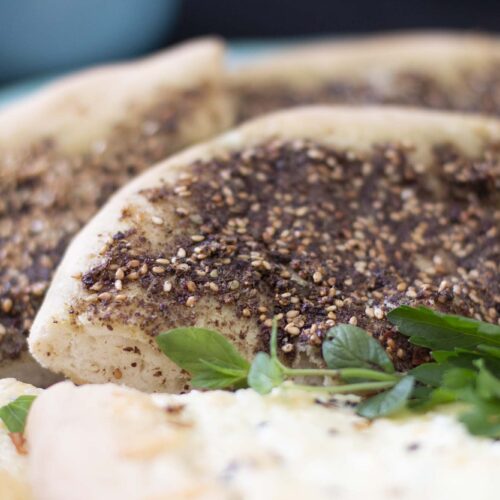 Manakeesh
Ingredients
Dough
1

tbsp

of active Yeast

1

tbsp

Sugar

1

cup

warm Water

Salt to taste

1/4

cup

Olive Oil

2.5

cups

all purpose Flour
Toppings
1

cup

Mozzarella

1/2

cup

crumbled Feta

Sprinkle of Onion

Kalonji or Nigella seeds

1/2

cup

Zaatar

2 -3

tbsps

Olive Oil
Instructions
Add the yeast, sugar and water together and allow it to froth for about 10-15 mins

Add the salt, olive oil and the flour and mix well and eventually start to knead

Add the kneaded dough to an oiled bowl and allow this to rise in a warm dark place till double in size – I usually like to leave it for 2 hours

After this remove, knead again and cut the dough in half

Roll out one portion into a circle and add the mozzarella and feta and sprinkle with onion seeds

For the other half roll it out as well and mix the zaatar and olive oil together and spread over the pizza

Bake in a preheated oven for about 10 – 15 mins and they are ready to serve!