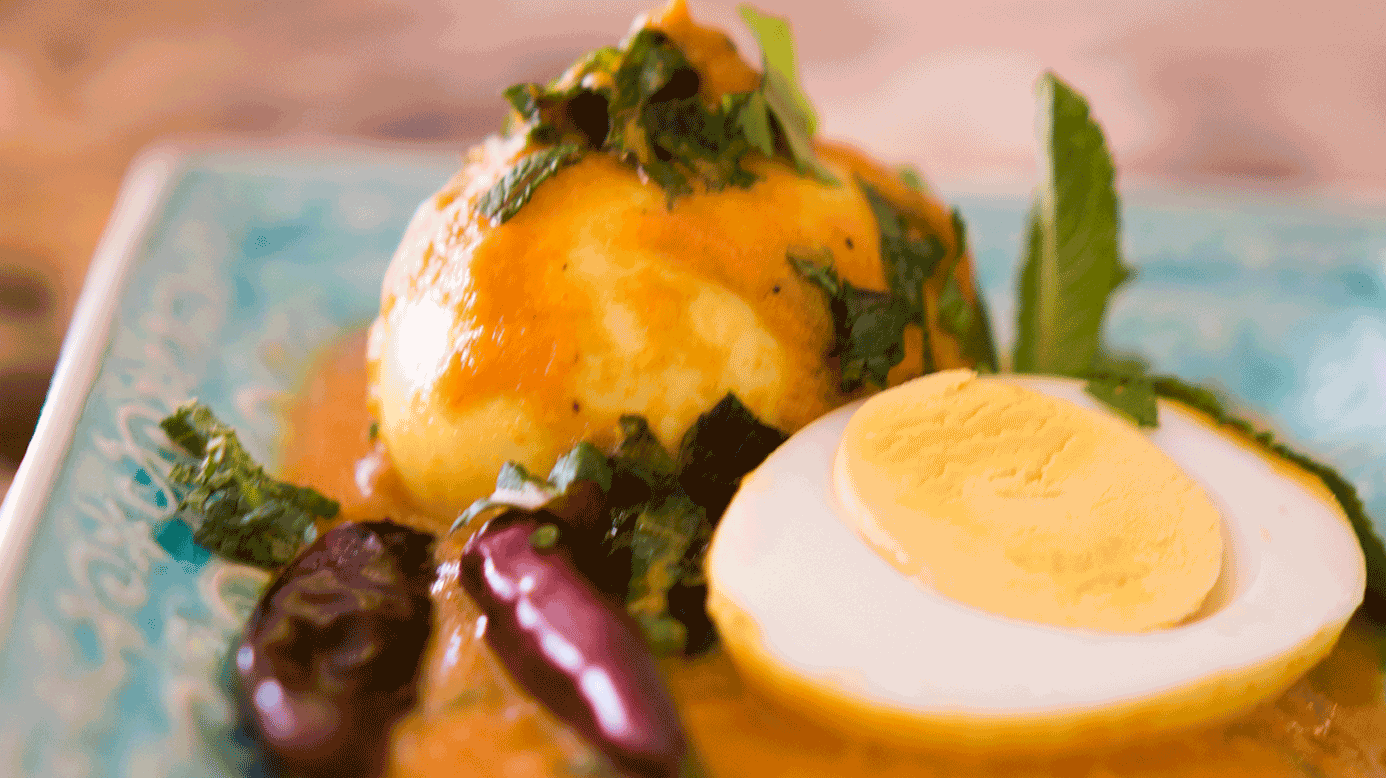 There are so many great egg recipes out there and I myself have so many different ones of my own. This recipe is so simple to prepare that you can have a curry in a hurry in no time!
[youtube-subscriber nickname=kravingsblog]
Ingredients
6 boiled eggs
6- 8 dried red chillies
2 chopped red onions
1 tbsp each roughly chopped ginger and garlic
1 tsp each turmeric, cumin, chilli and coriander powder
4 chopped roma tomatoes
1 tbsp each fresh chopped coriander and mint leaves
Salt
Oil
Instructions
Heat a few tbsps of oil in a saute pan. Add the chillies, onions and cook for a minute or so. Add the ginger and garlic. Addthe powdered spices and the tomatoes. Cover and cook for 3- 4 minutes till the tomatoes are nice and mushy. Add salt. Cool and blend. return to a smaller saucepan and immerse the eggs. Cook for another 5- 10. Add the chopped fresh coriander and mint, stir and serve.
https://kravingsfoodadventures.com/basic-egg-curry/