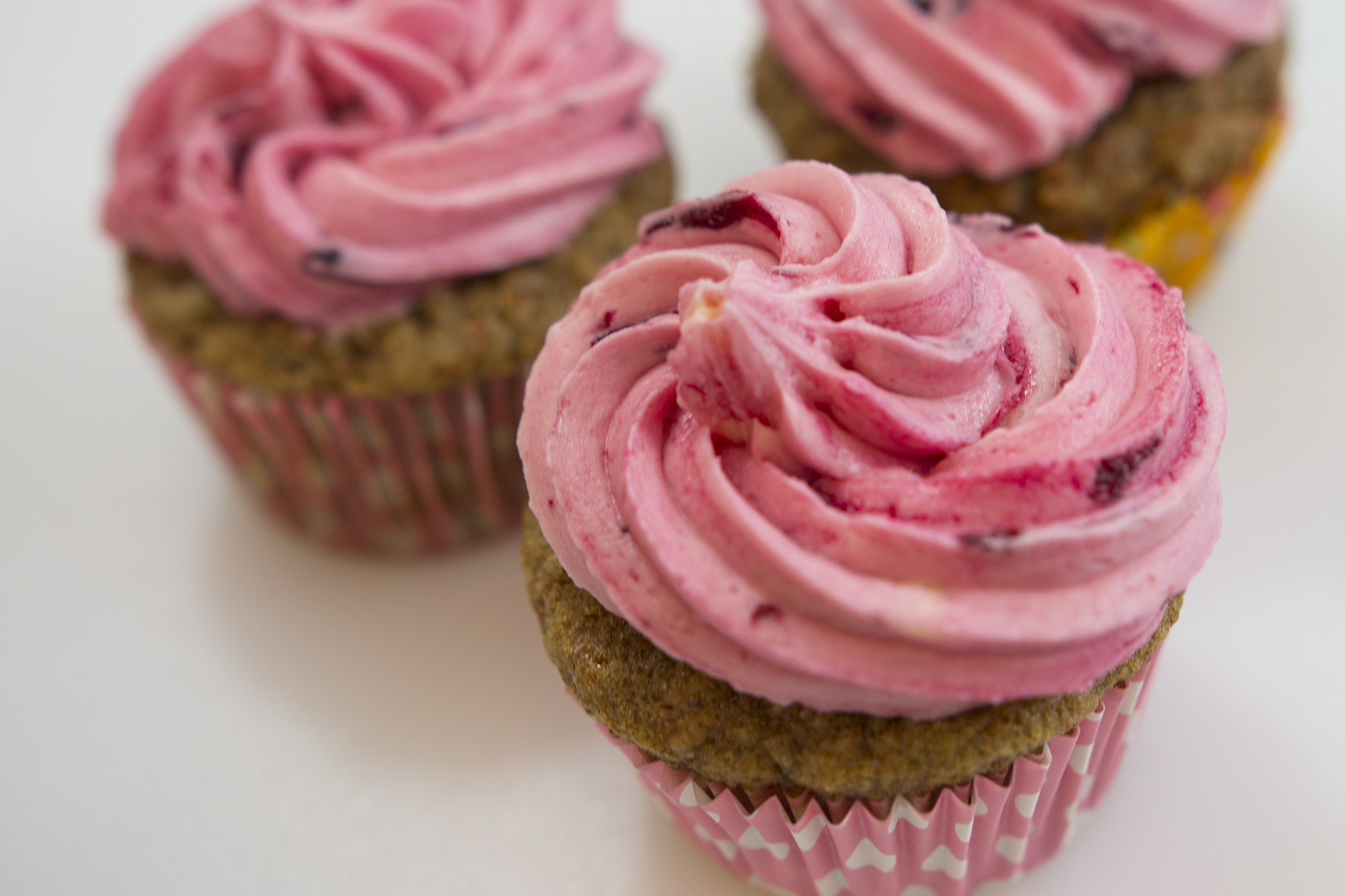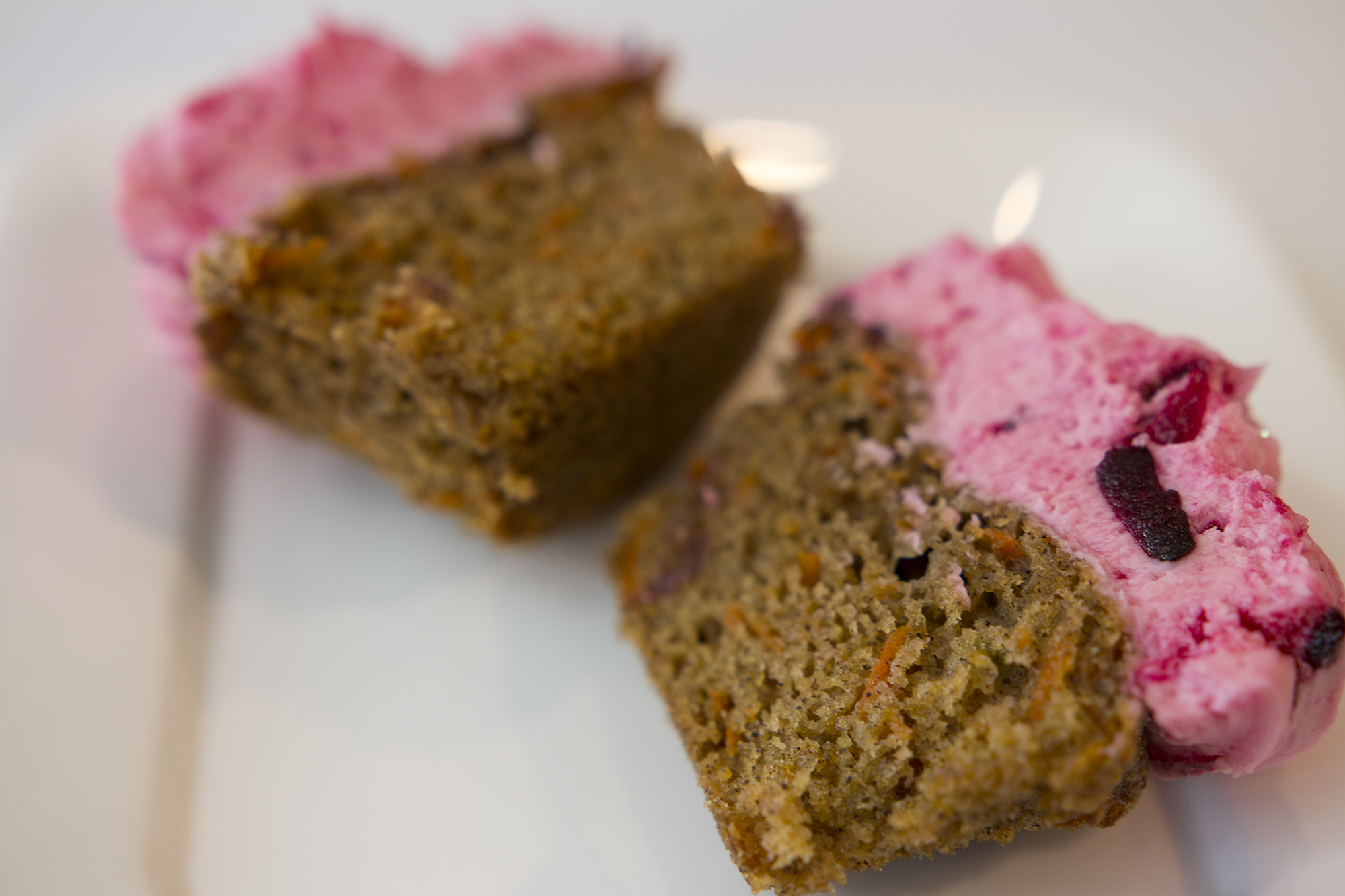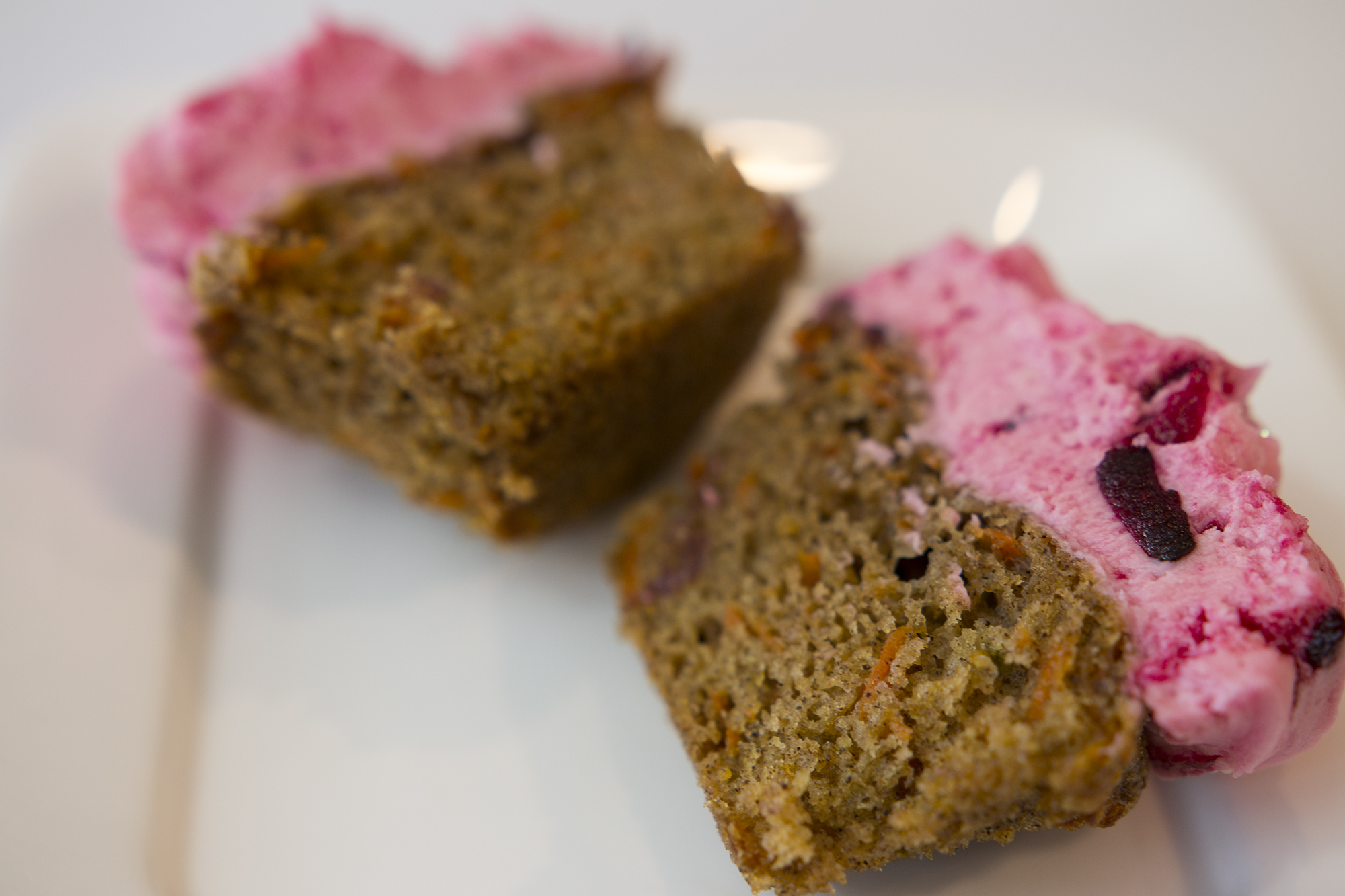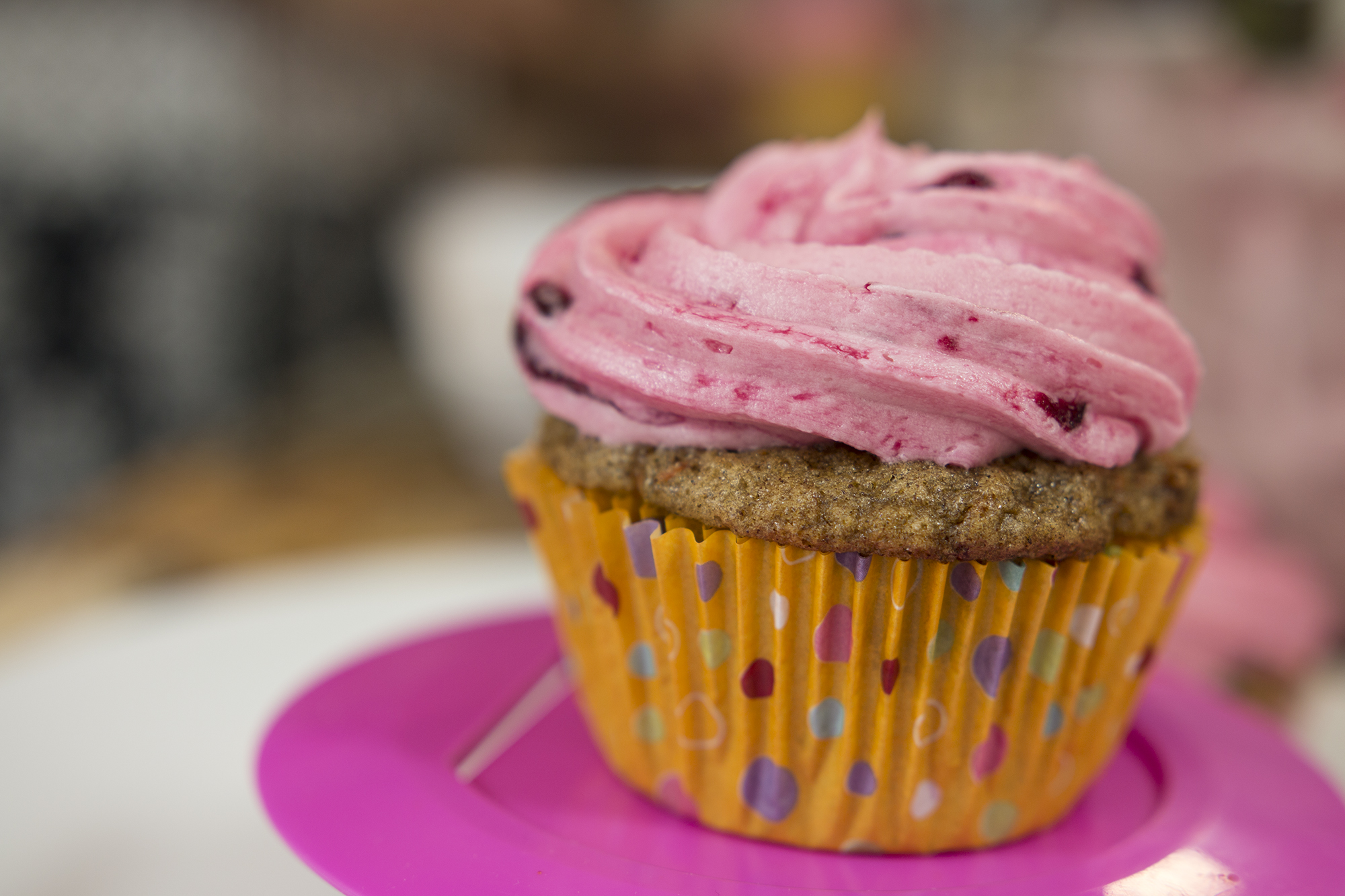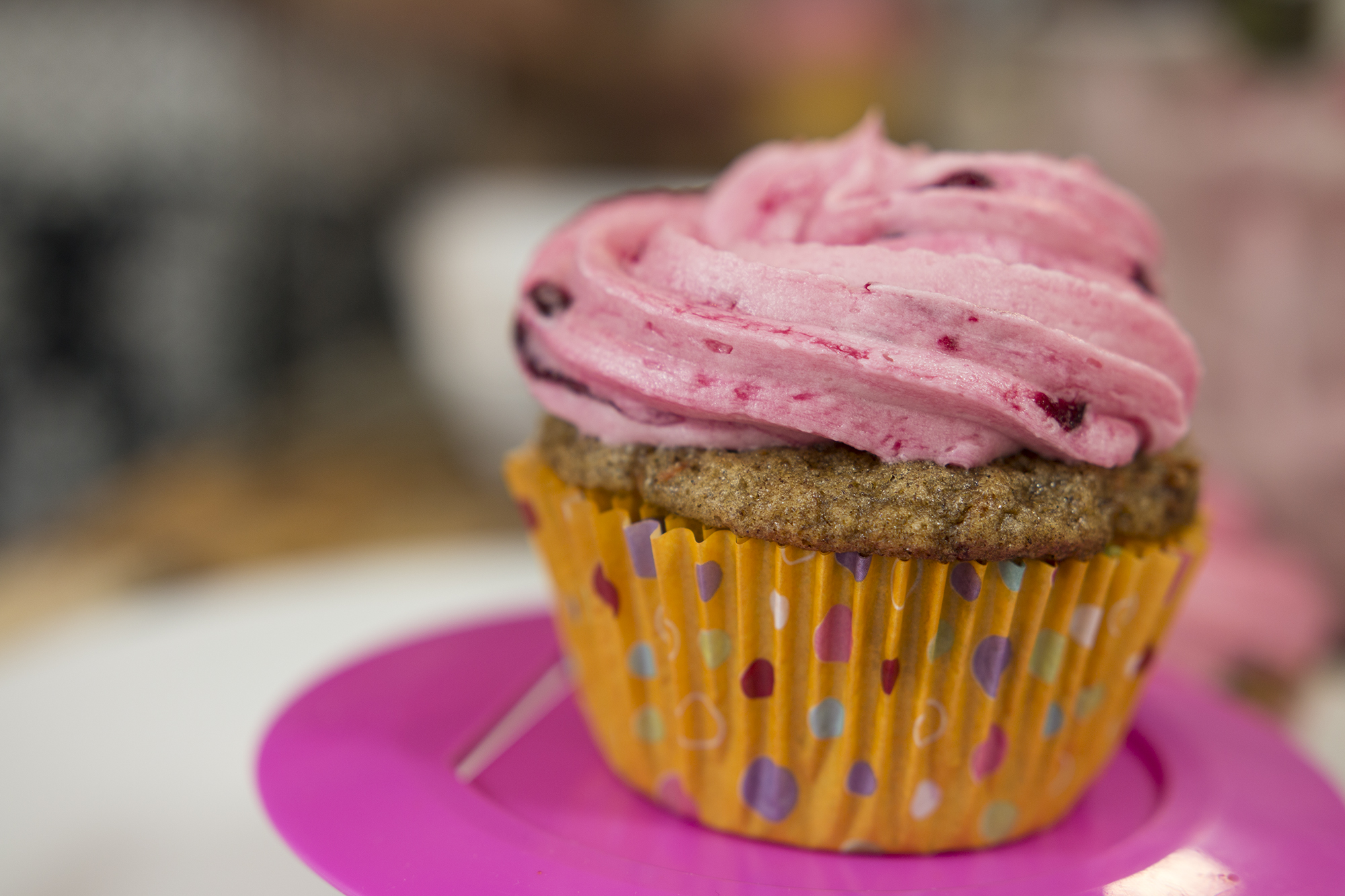 Today we're celebrating Kraving's  3rd birthday on Youtube – that's 250 videos and countless hours of taping, editing and researching new food ideas. And we're only getting warmed up so thank for watching, commenting and sharing and you can look forward to many more exciting recipes right here on youtube.com/kravingsfoodadventures and on youtube.com/fusia where I post some fun recipes as well.  I decided to take it easy and just veg out … and no, I'm not going to stop taping and lay on the couch. I'm going to combine two root vegetables – Carrots and beetroots my special Carrot Cake with Beetroot Buttercream. This sweet treat is so delicious you'd never guess it's packing vegetables as well.
Beets have already been roasted in foil in a 350 degree oven for 45 minutes. Whenever I make this recipe, I always roast extra beets, as I can add them in other recipes as well. Although I am using this as a natural dye in this recips, Beets are low in Saturated Fat and Cholesterol. It is also a good source of Dietary Fiber, Vitamin C, Magnesium and Potassium, and a very good source of Folate and Manganese.
The cupcake base is an easy Carrot cake recipe made with oil instead of butter. I like the idea of balancing the simplicity of this cake with the richness of the buttercream.
[youtube-subscriber nickname=kravingsblog]
Carrot Cupcakes with Beetroot Buttercream
Ingredients
1 cup all purpose flour
1 teaspoon baking soda
½ teaspoon baking powder
1 teaspoon cinnamon
¾ cup sugar
¼ teaspoon salt
1½ cups grated carrots
2/3 cup oil
2 beaten eggs
1 cup butter at room temperature
3 cups sifted icing sugar
2 tbsps or more milk
2 tbsps or more grated beets
Instructions
Sift together the flour, baking soda and powder and cinnamon and add in the sugar and salt and combine
Add the carrots and oil to a food processor, add half the beaten egg and the flour mixture a tbsp at a time, add the rest of the egg and all of the flour mixture and scrape the bottom of the mixing bowl
Divide the mixture among 8 cupcake cases and bake in a preheated 350 degree oven for 10 – 15 mins
Whip the butter and add in the icing sugar a tbsp at a time till fluffy and well combined. Add milk
Fold in the beets to get the desired consistency
When the cupcakes are cooled down, fill a piping bag with the buttercream and pipe in a clockwise pattern
https://kravingsfoodadventures.com/carrot-cupcakes-with-beetroot-buttercream/