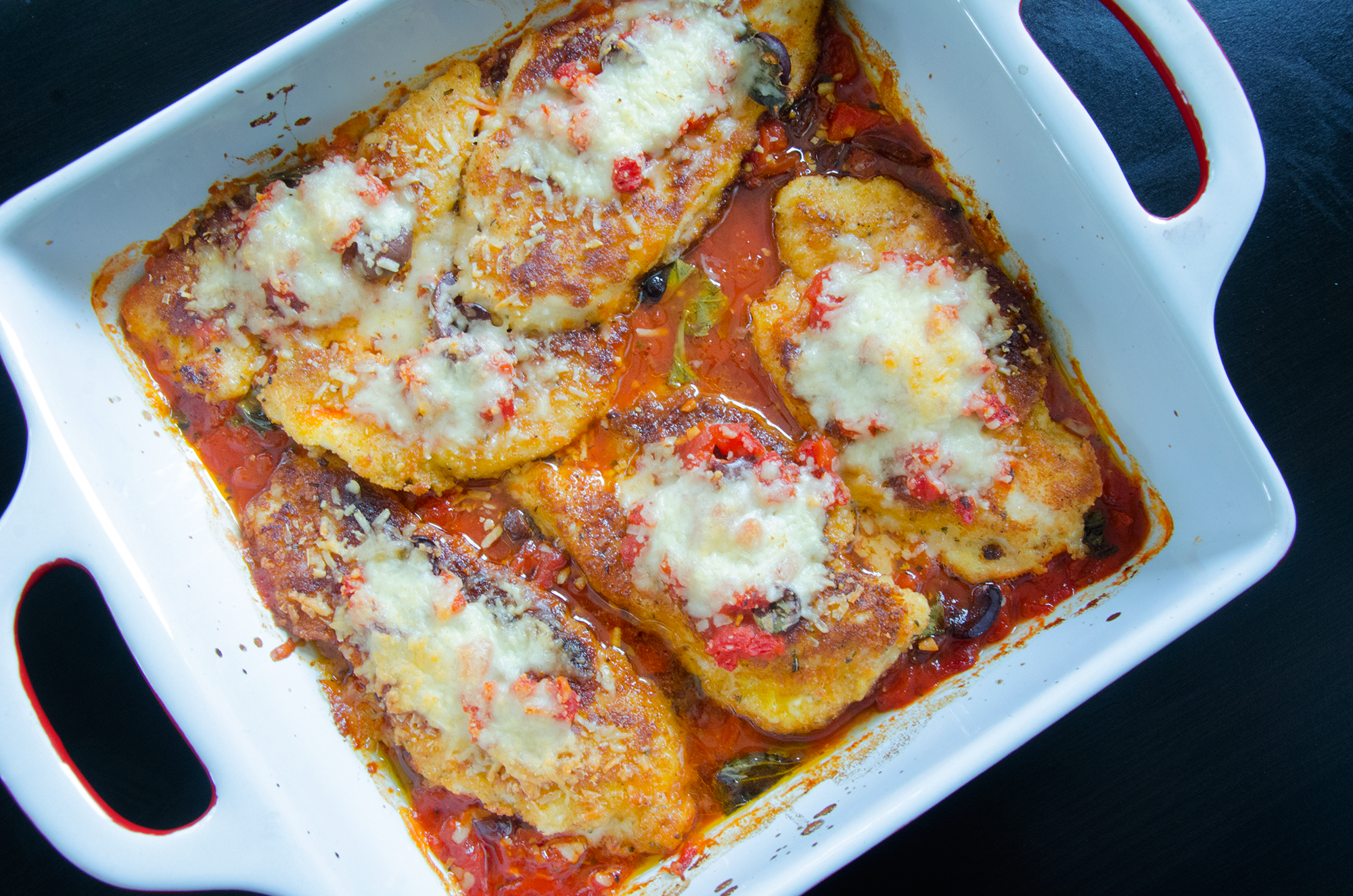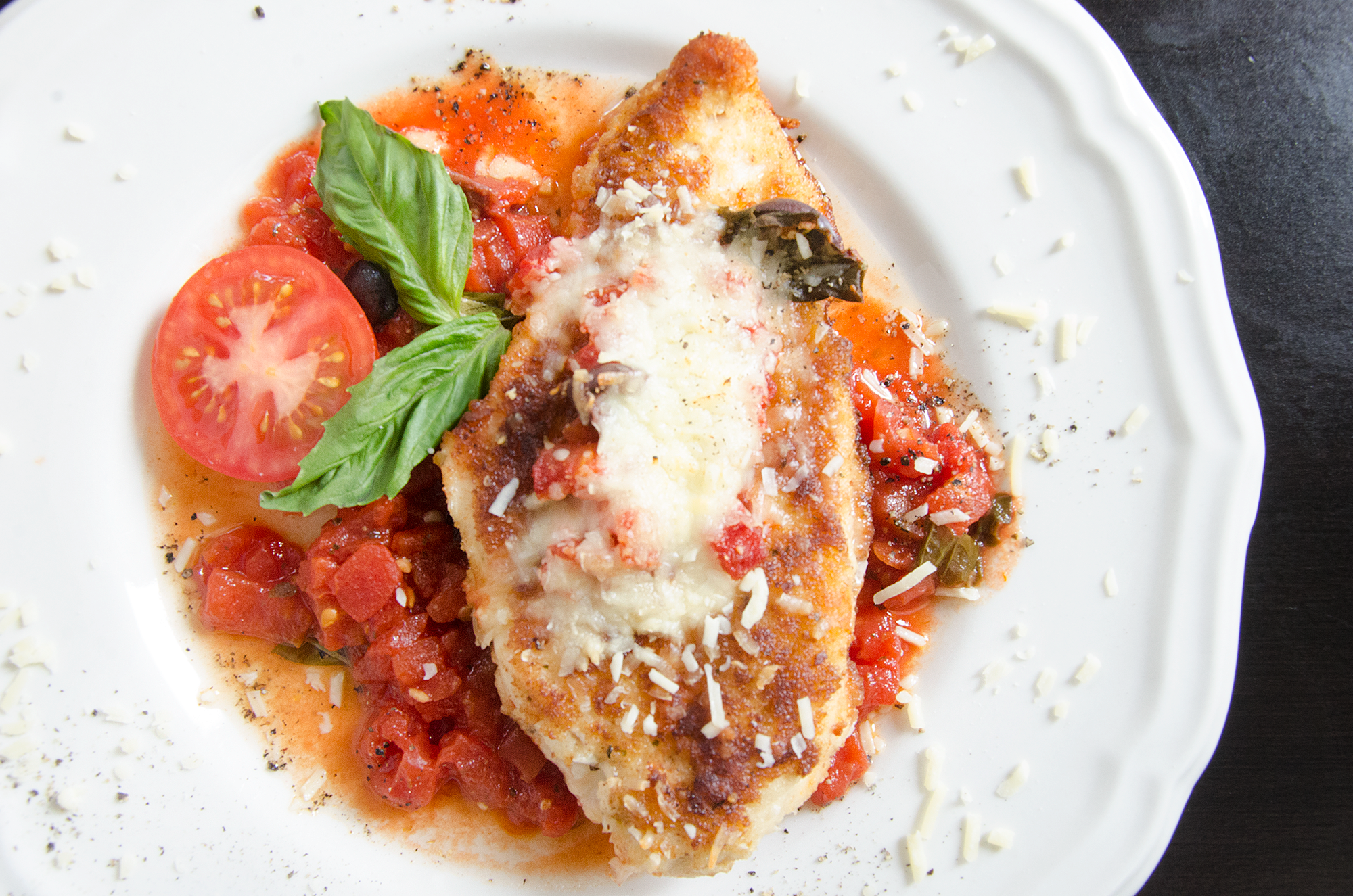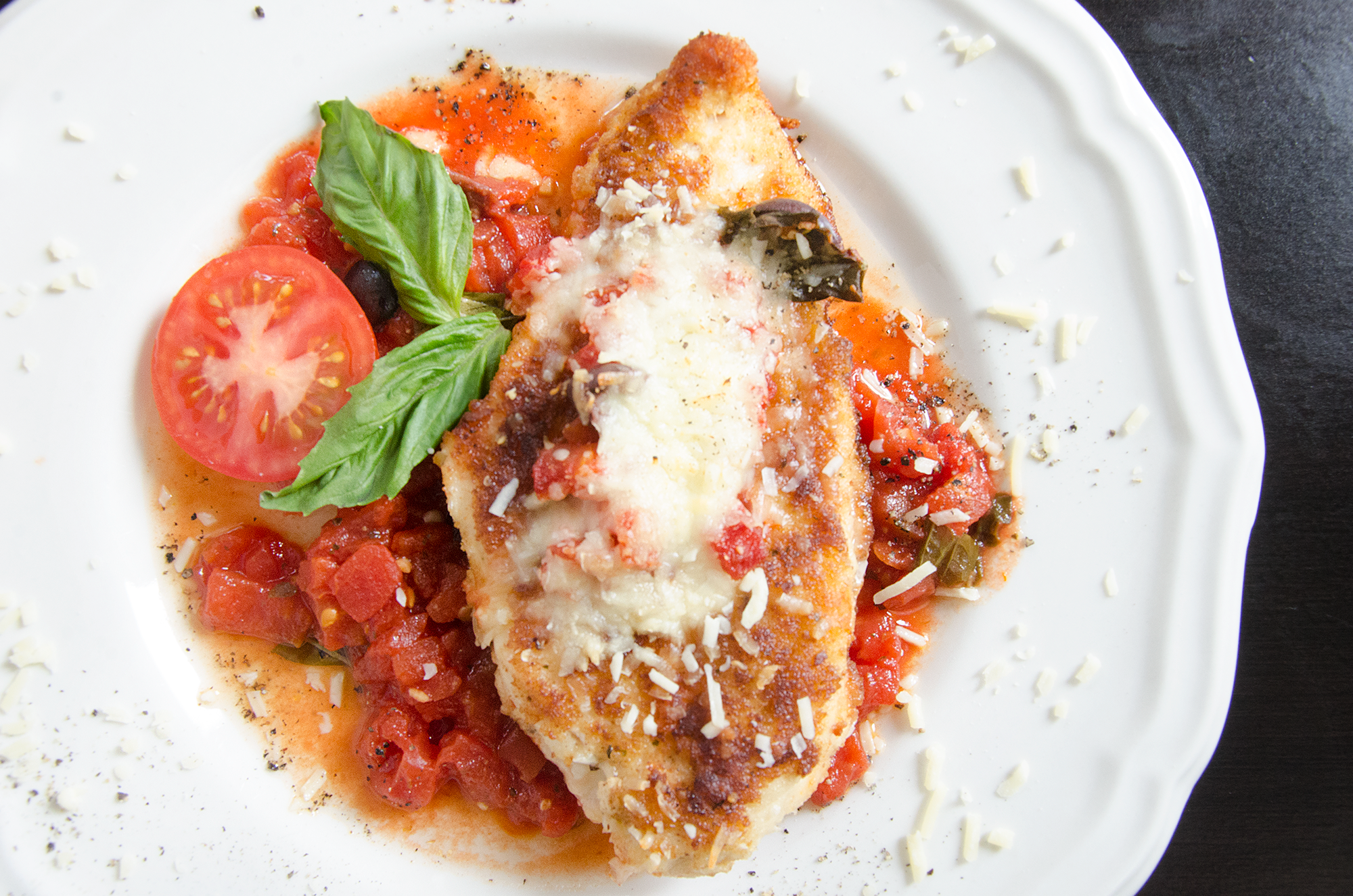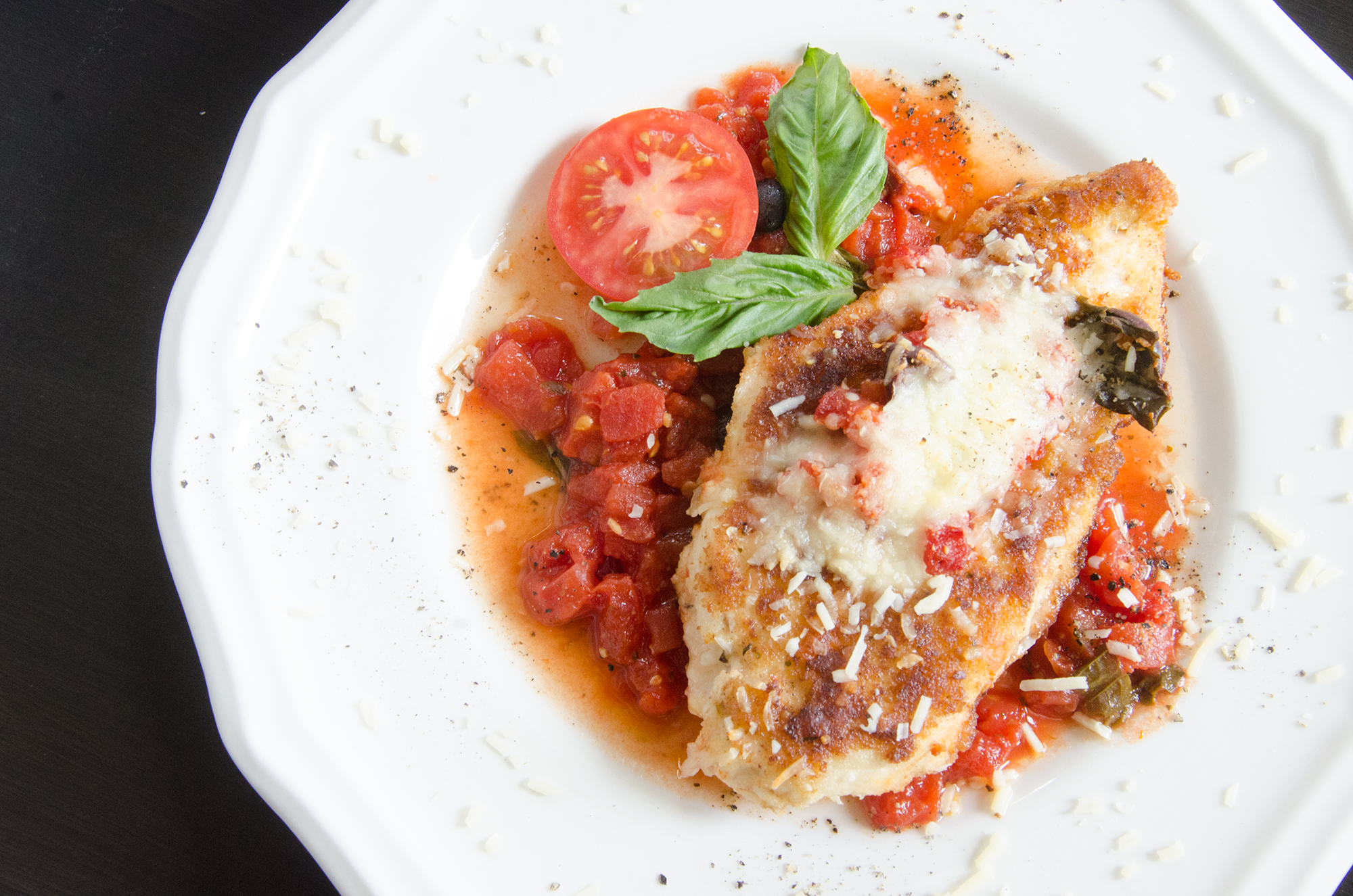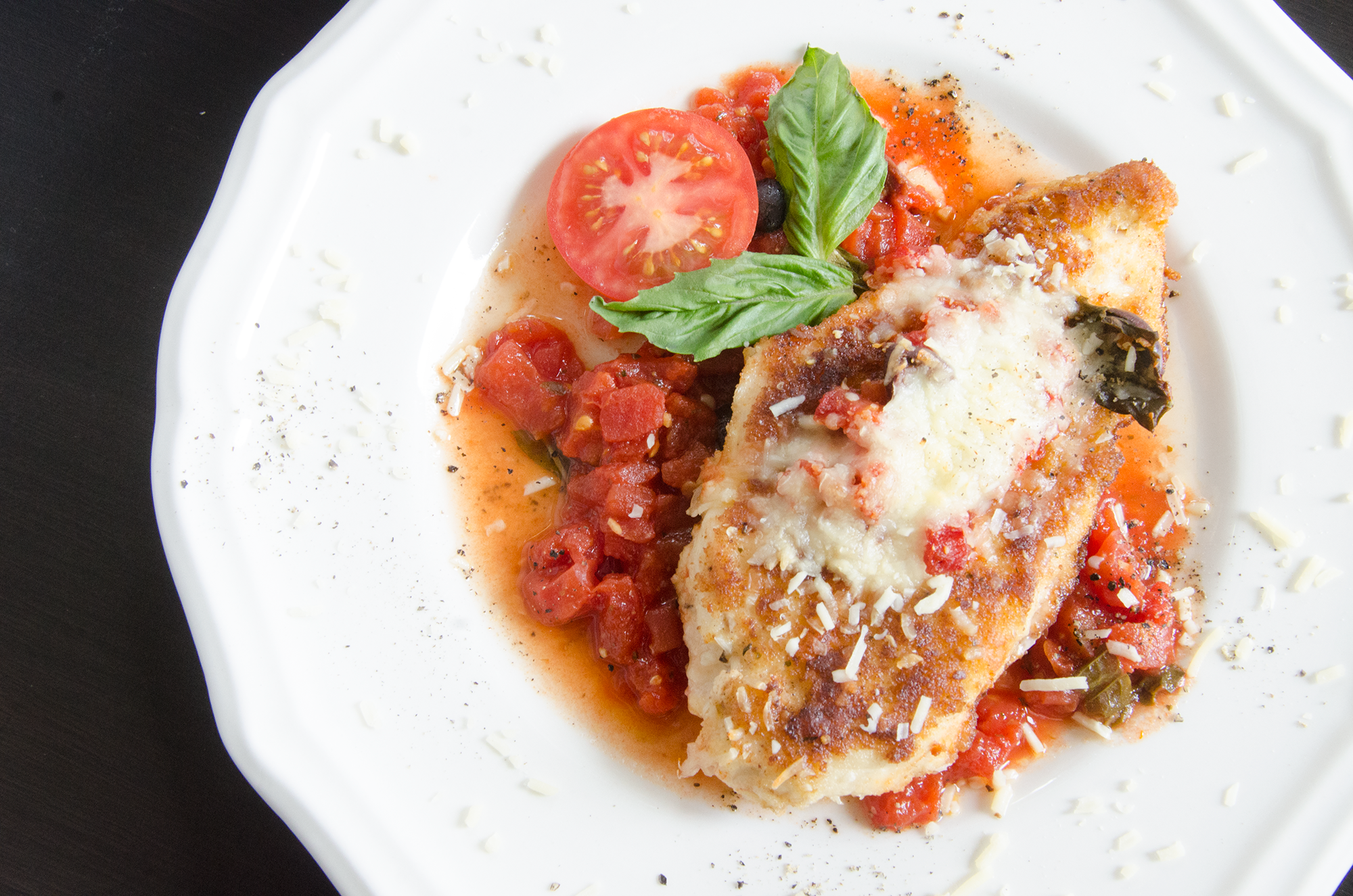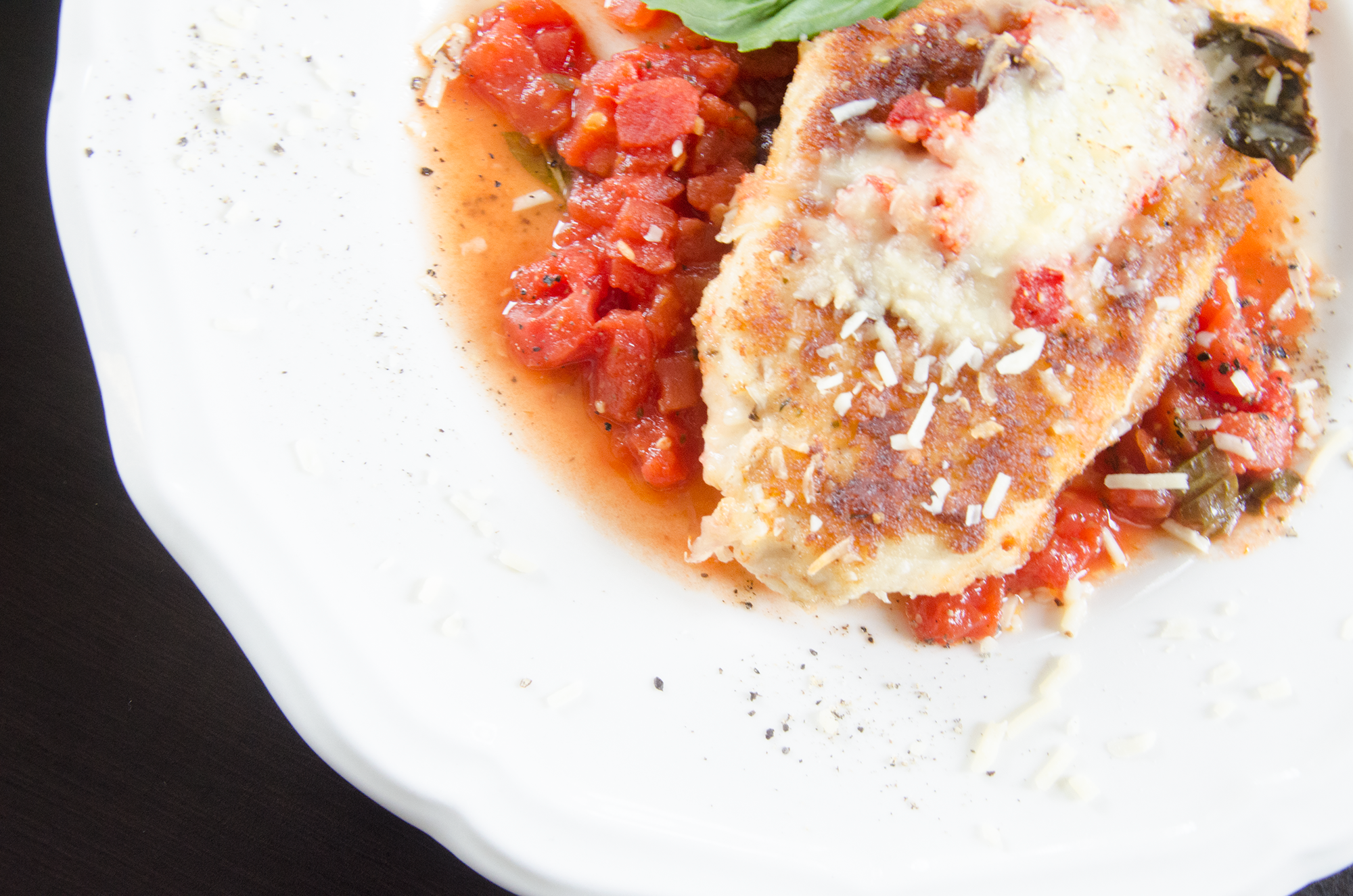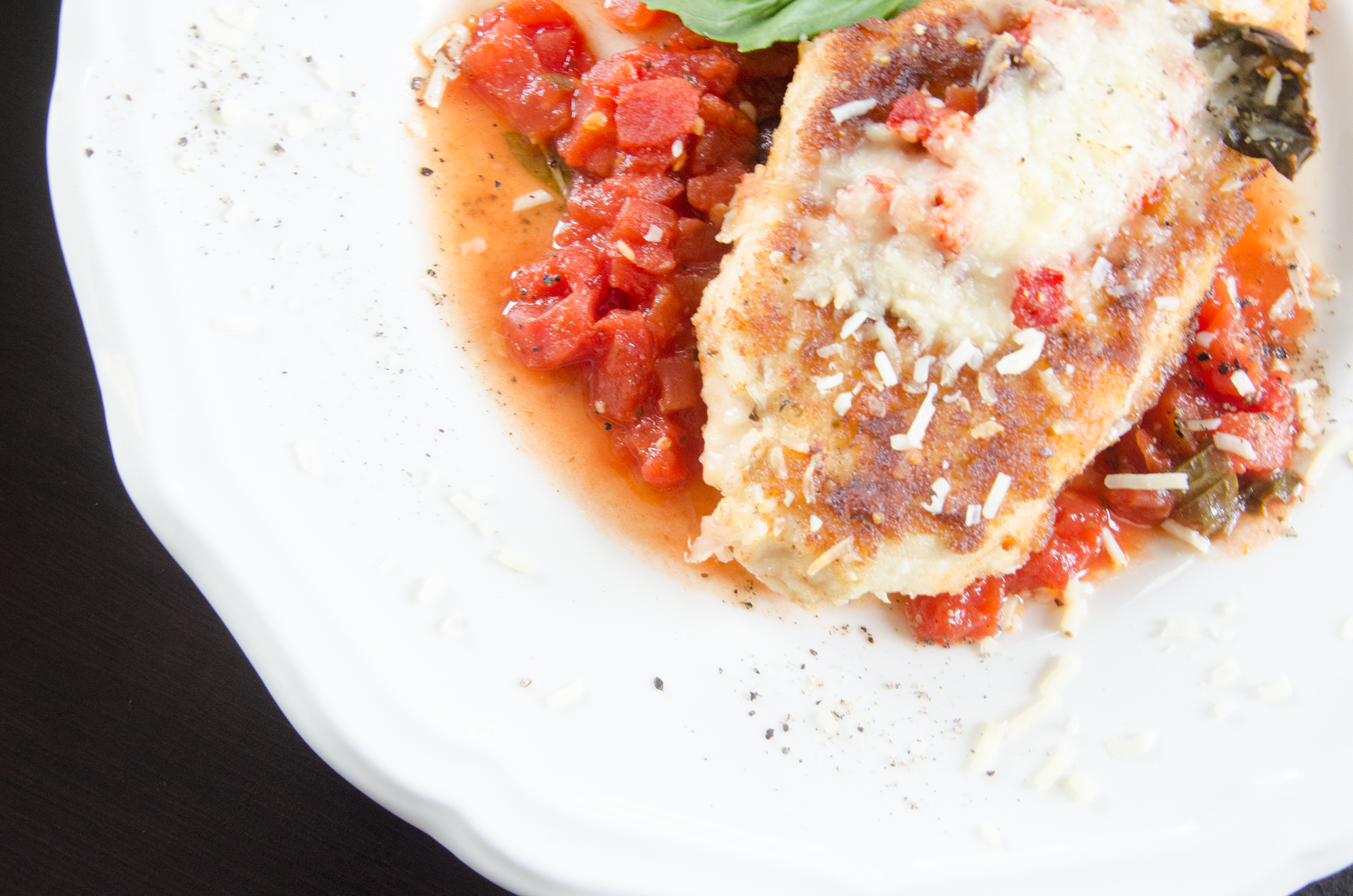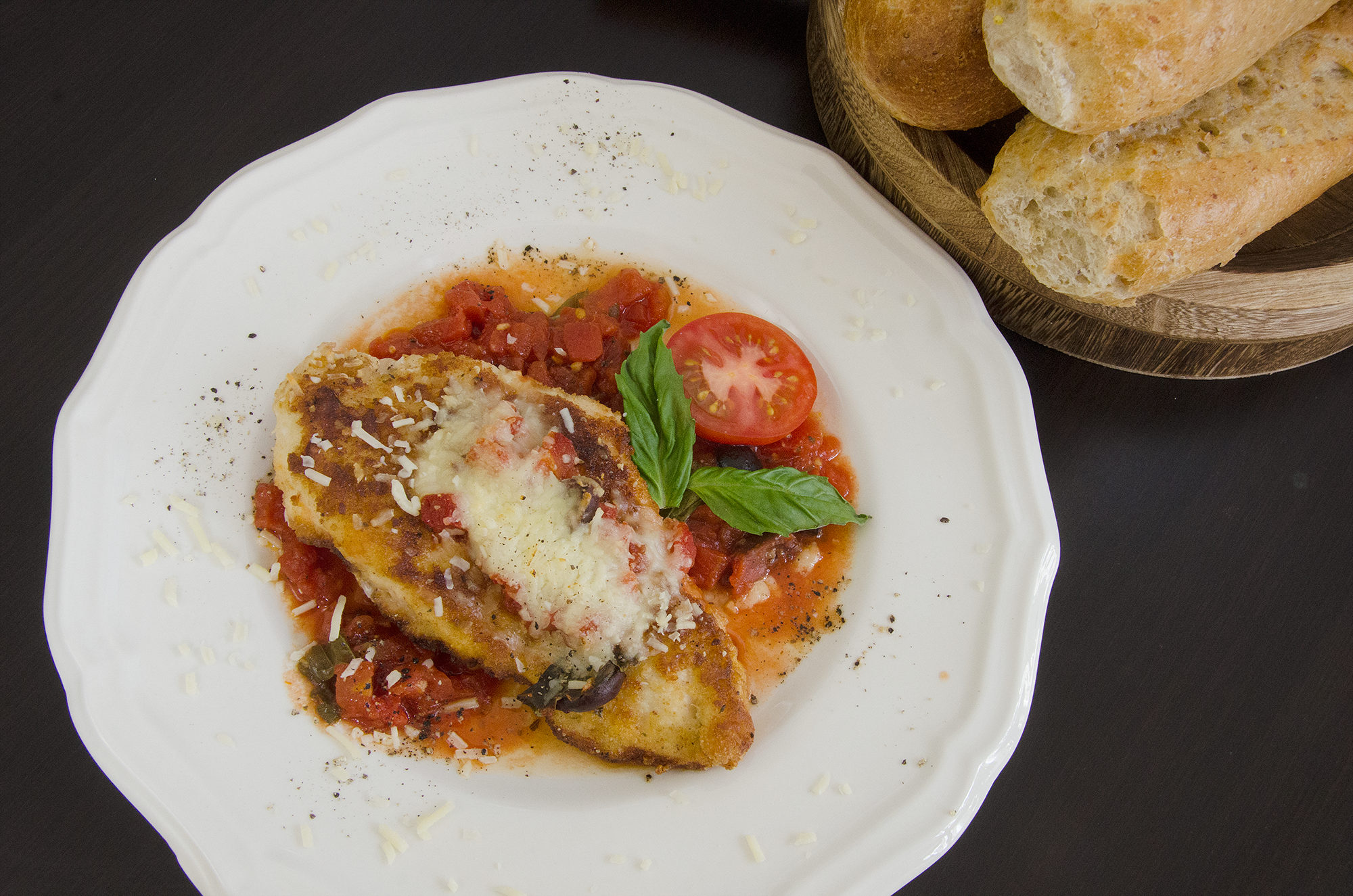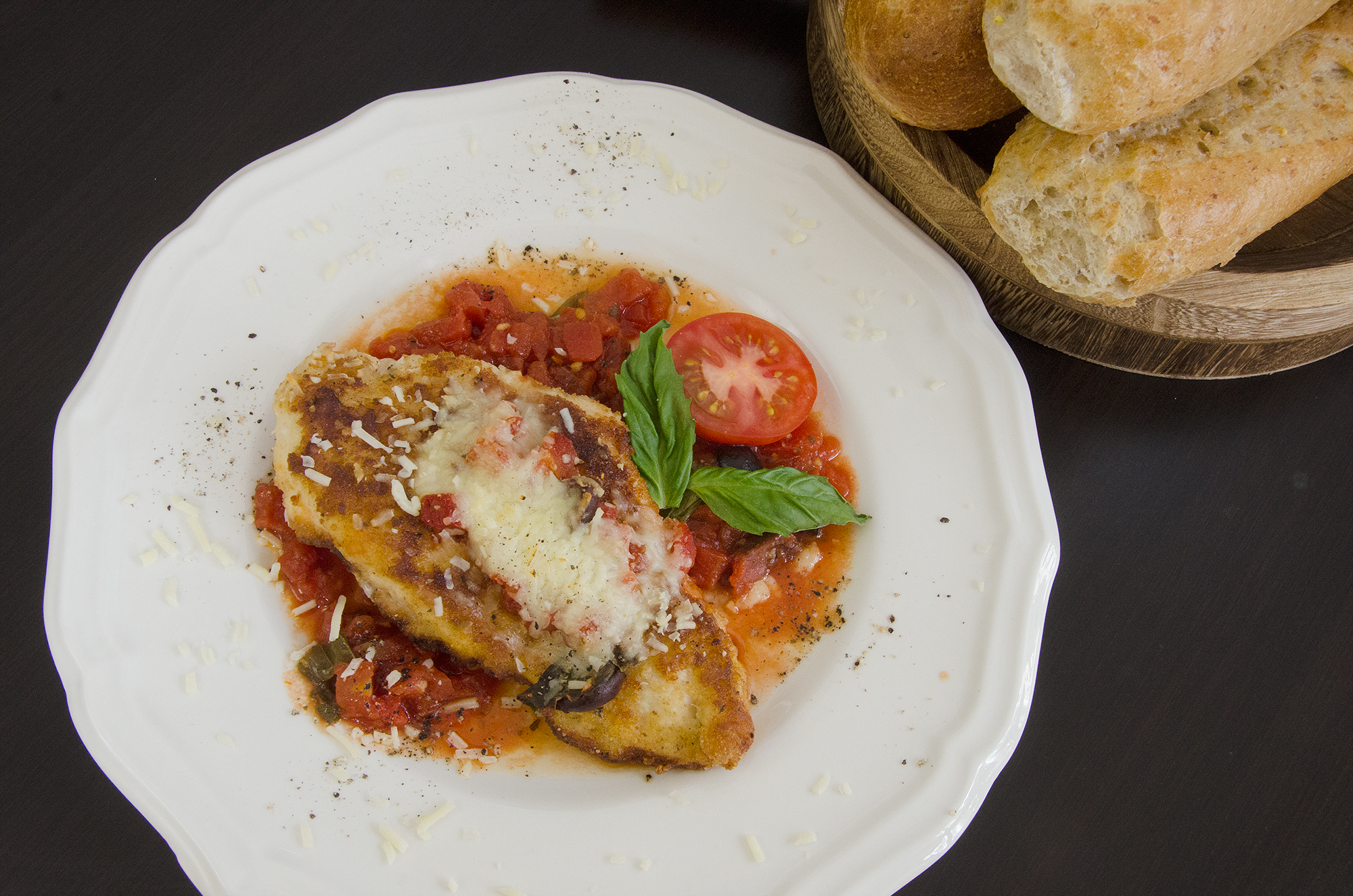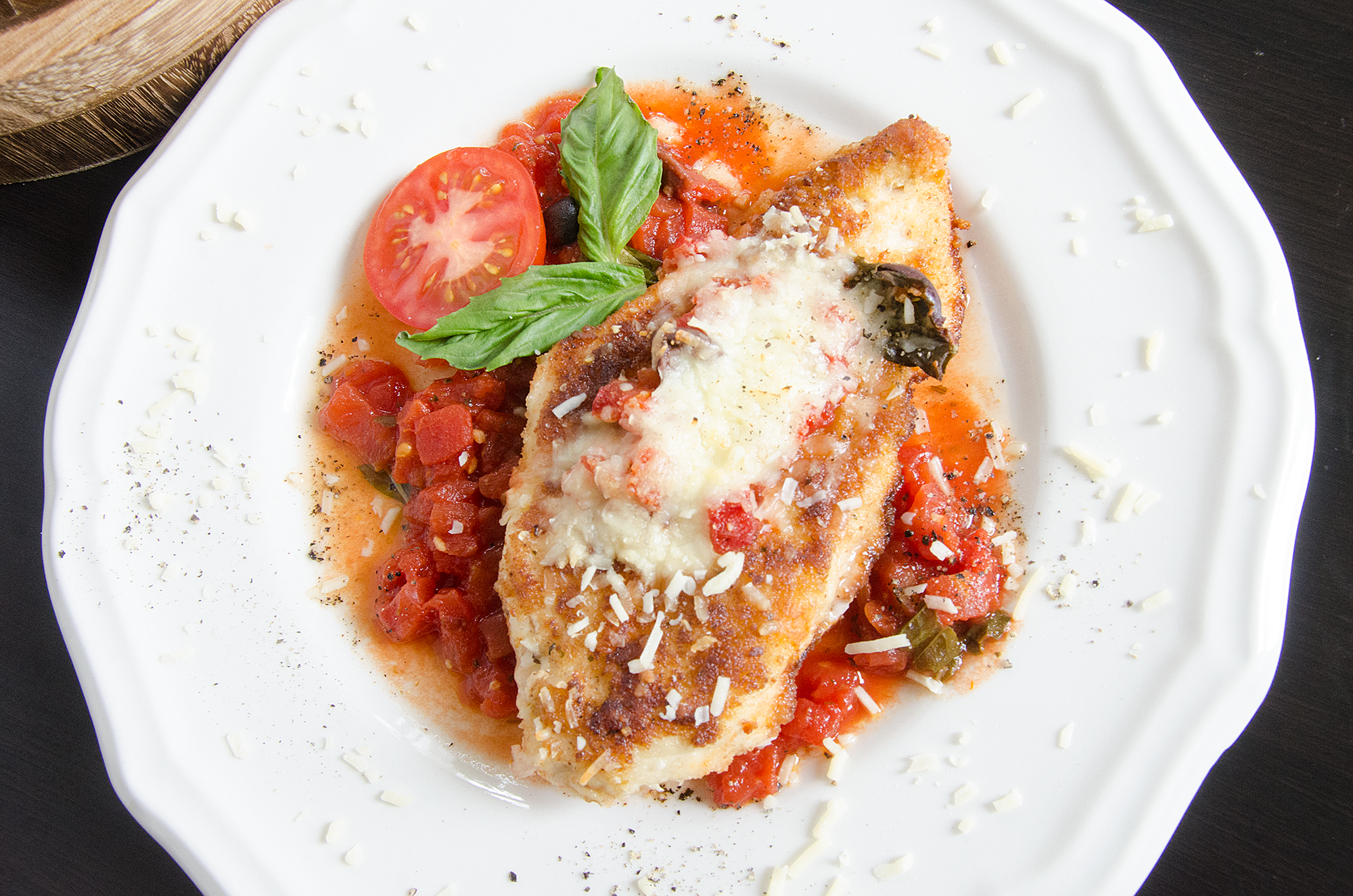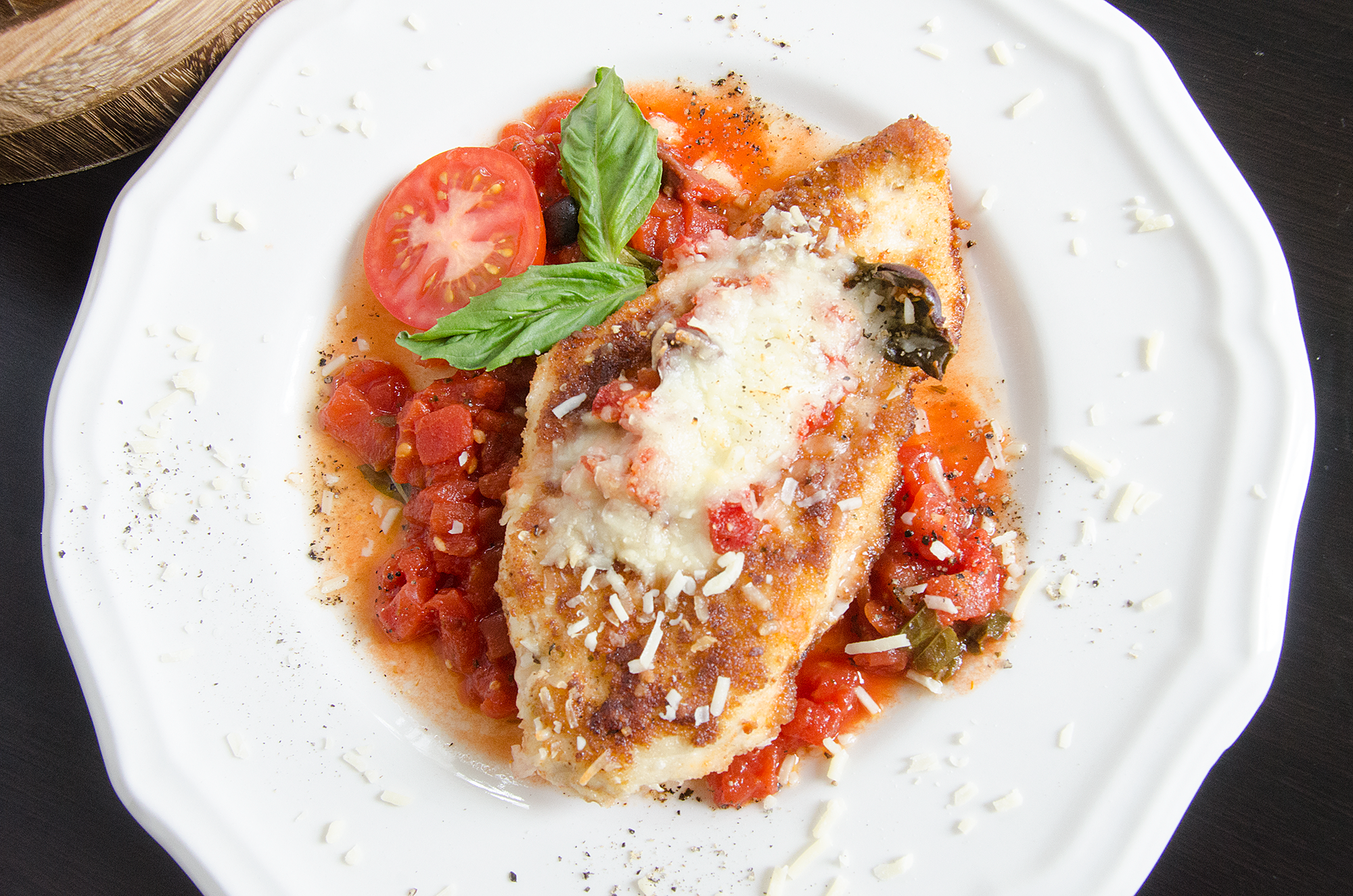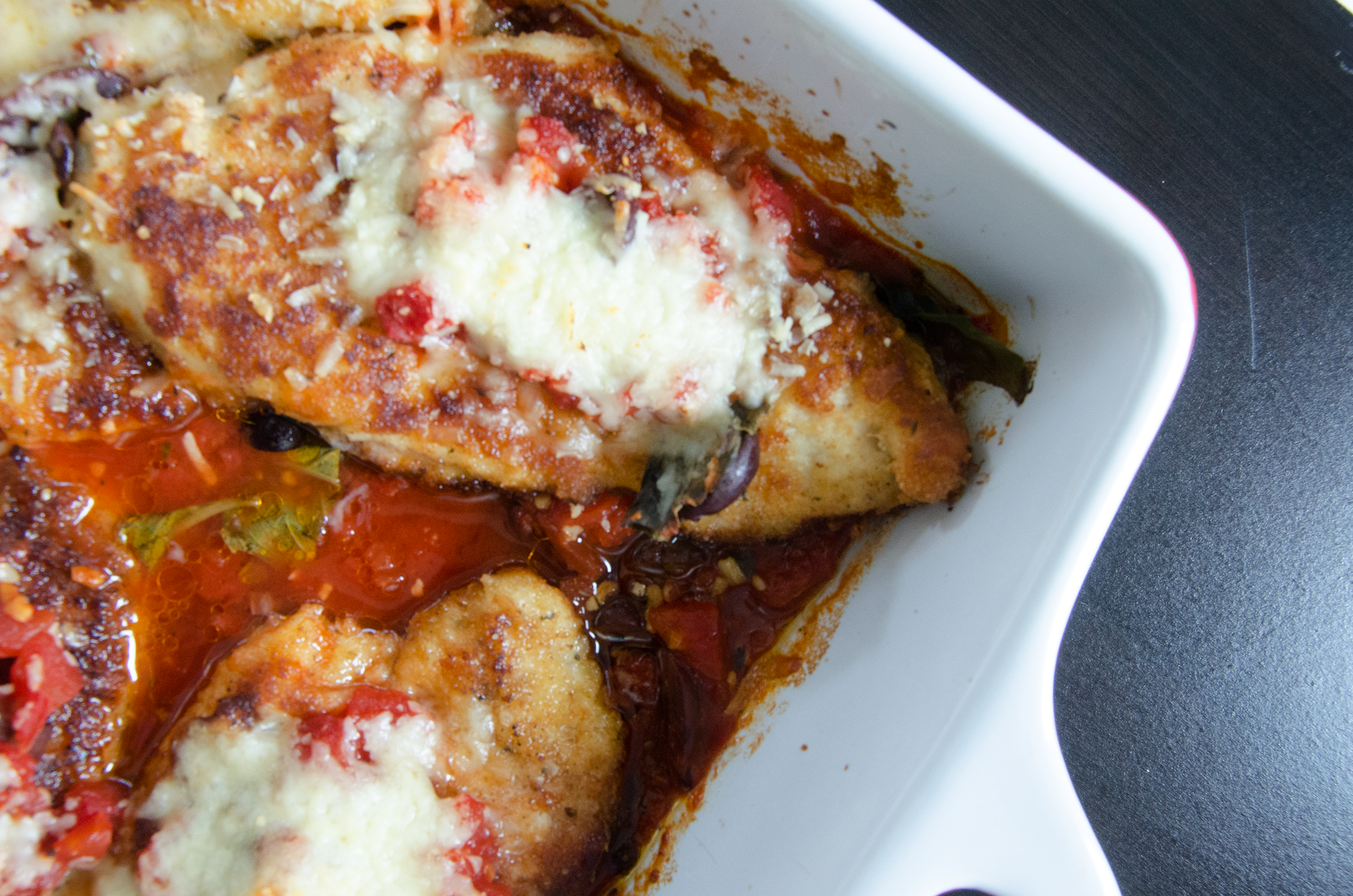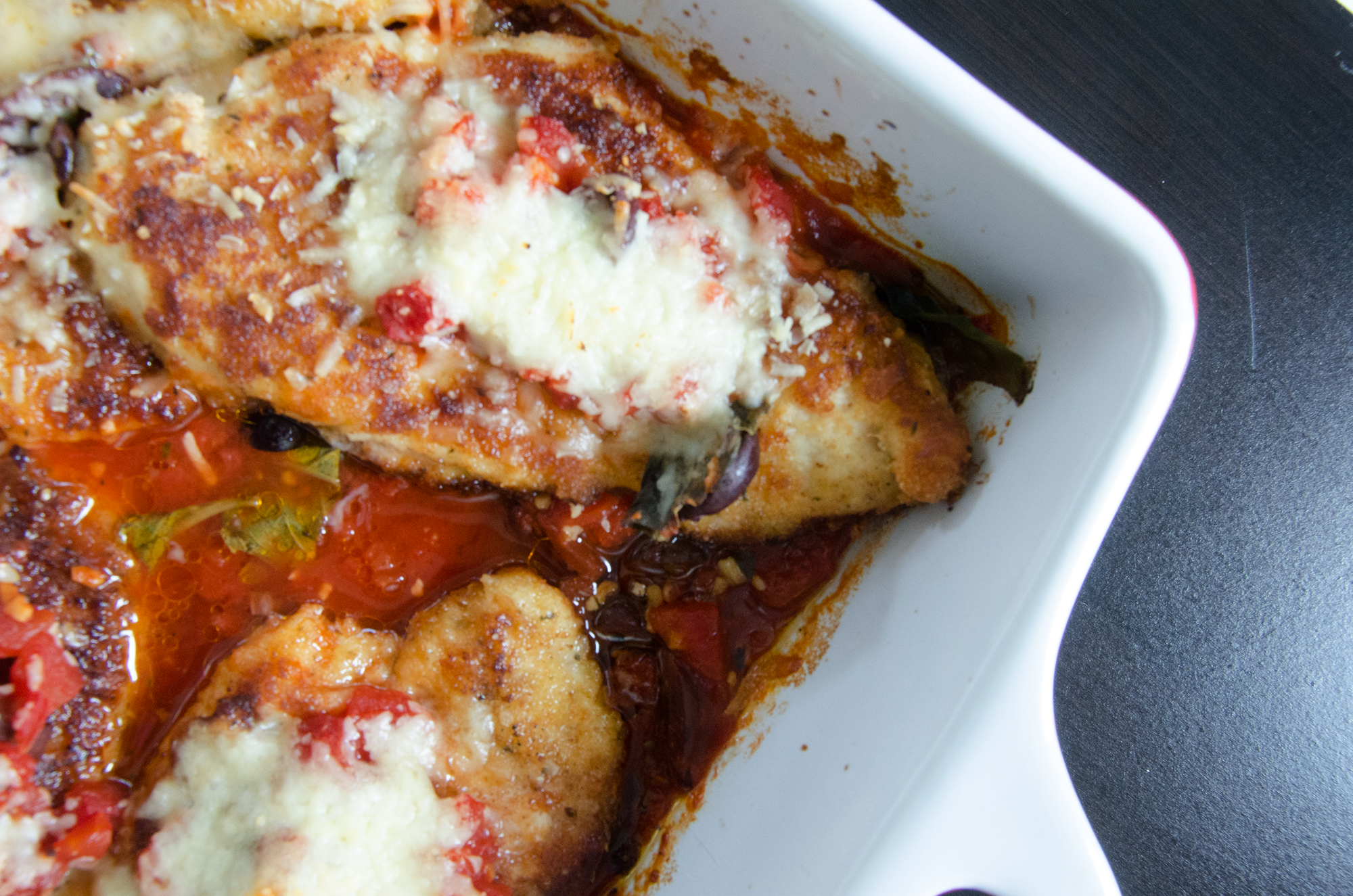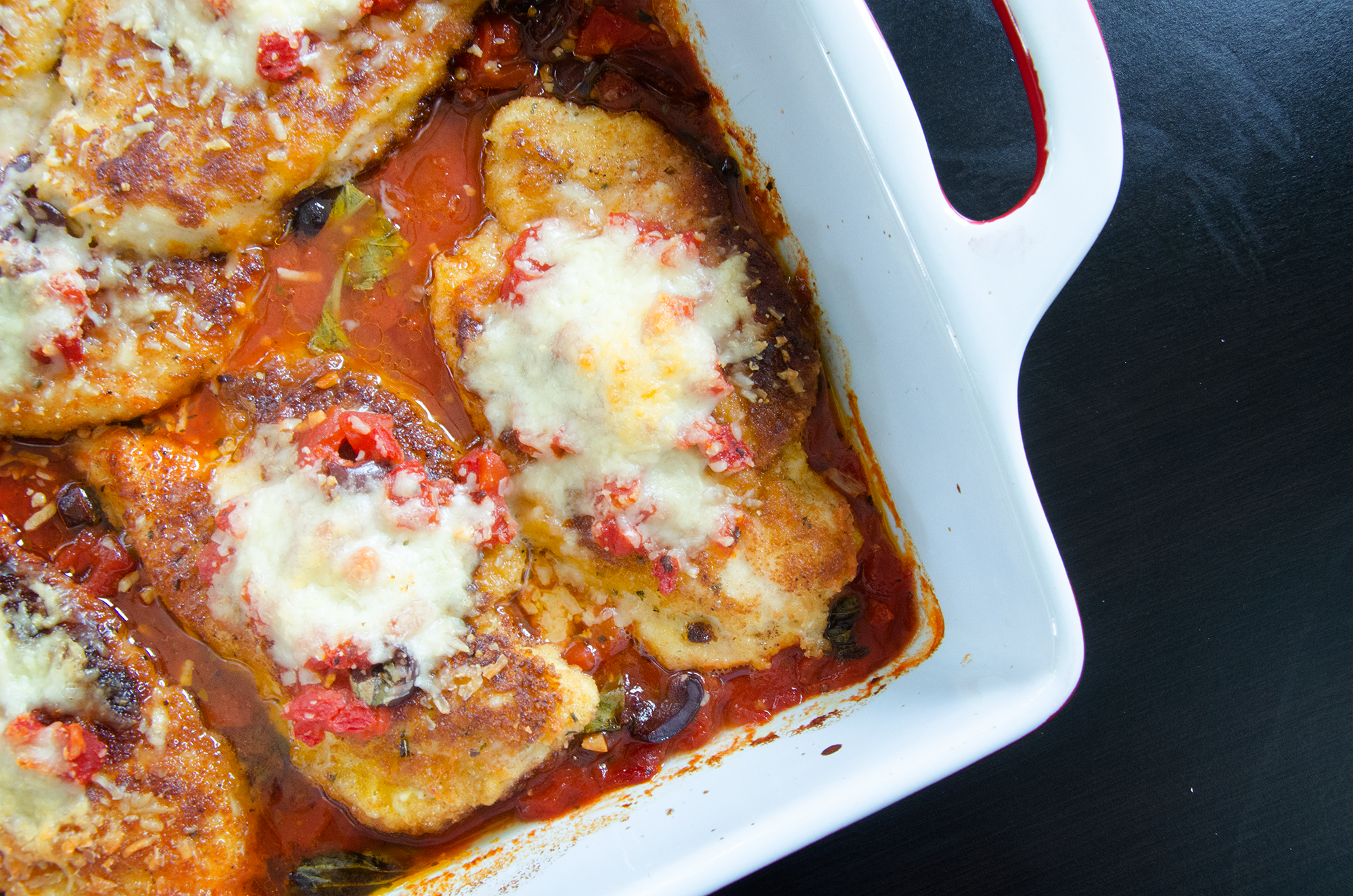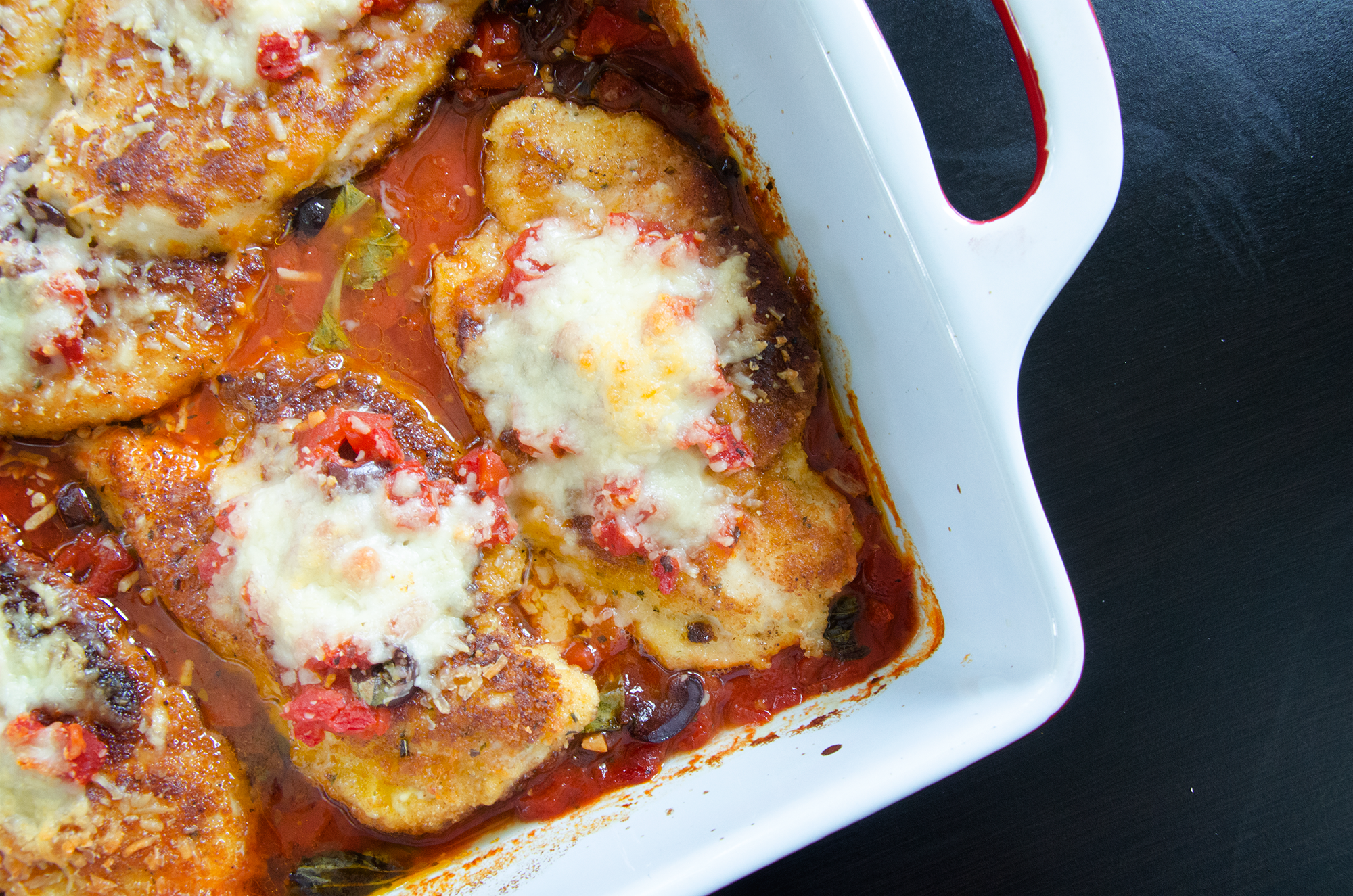 This version of Chicken Parmesan has been adapted to make it easy to get on your table quickly on a busy weeknight. When you say Chicken Parmesan, you automatically think about hw long it's going to take but if you keep it simple and organized, it's possible to serve this to your family.
In true 'Easy Weeknight Dinner' style I raided fridge & pantry – I picked up some fresh chicken breasts on the way home, I have some left over fresh Basil, a can diced tomatoes, some Olives, parmesan, flour, an egg, and some good ol Italian breadcrumbs. Now remember that typically a dish like this is made with love, the sauce is simmered on the stove and the crispy cutlets are seasoned and breaded to crispy perfection. We're going to maintain the integrity of the dish but use shortcuts to make it possible to prep in a short time.
When you buy packaged Chicken, always look for the brand that come with the Chicken tenders intact… these are the tender pieces that are attached to the back of the breasts. Many manufacturers will remove them and sell them separately at a higher price. Butterflying the Chicken breasts makes them thinner and quicker to cook. I'm using two Chicken breasts and this in theory should serve 4 people and be enough if you serve this with bread and a side salad. Once these are sliced, I'm just going to flatten these with a meat hammer. You can also cover these with saran wrap or parchment paper and pound them with a rolling pin. This is a great way to take out the frustrations of the day! You can save the Chicken tenders for another recipe, but I usually will to flatten these as well as my teenage sons have a voracious appetite and are always looking for seconds … and thirds ..
Remember to always wash your hands in between handling Chicken.
[youtube-subscriber nickname=kravingsblog]
Ingredients
1 lb Chicken breasts
1/4 cup flour
1 egg
1/4 cup breadcrumbs
2 tbsps Parmesan Cheese
Oil for frying
1 540 ml can diced Tomatoes
2 - 3 tbsps sliced black Olives
2 - 3 Basil leaves
1/2 cup Parmesan
Instructions
Preheat your oven to 350 degrees
Prepare your breading station – ¼ cup flour, 1 beaten egg, ¼ cup Italian breadcrumbs
Add grated parmesan into the breadcrumbs
Dredge the Chicken in the flour, then egg then in the breadcrumbs and parmesan
Heat some oil in a frying pan and shallow fry these till golden brown and then flip over
Remove and lay on some kitchen towels
Add the can of diced tomatoes in an oven proof dish
Add fresh basil
Add the black Olives
Mix this together and just reserve about ½ a cup for the topping
Now spread the sauce, add the crispy Chicken cutlets, a little bit of the sauce on top and a generous sprinkling of Parmesan
Stick it in the oven for 15 – 20 mins so the Chicken can finish cooking if it hasn't already and the sauce gets infused with basil and Olive
https://kravingsfoodadventures.com/chicken-parmesan/