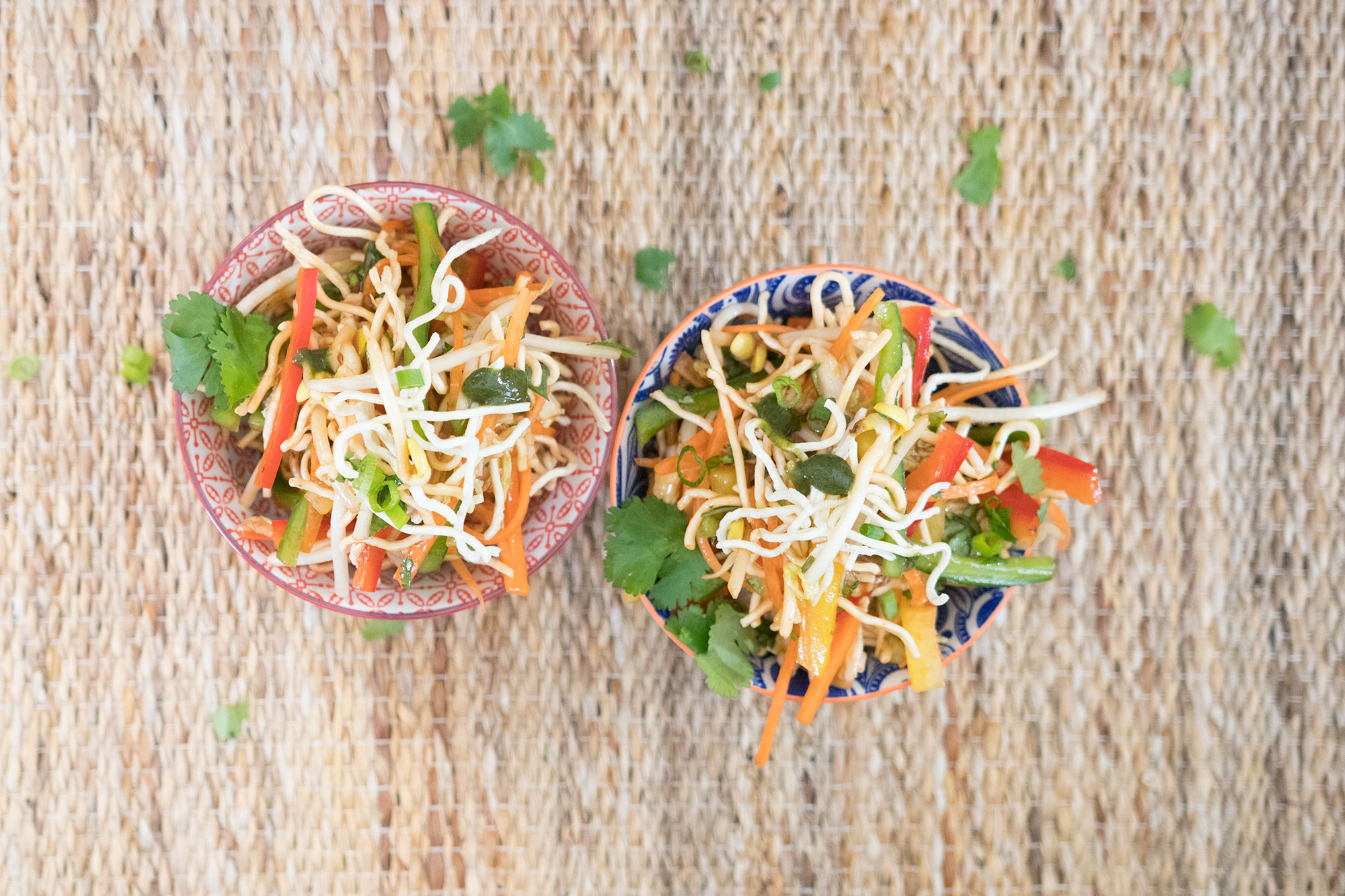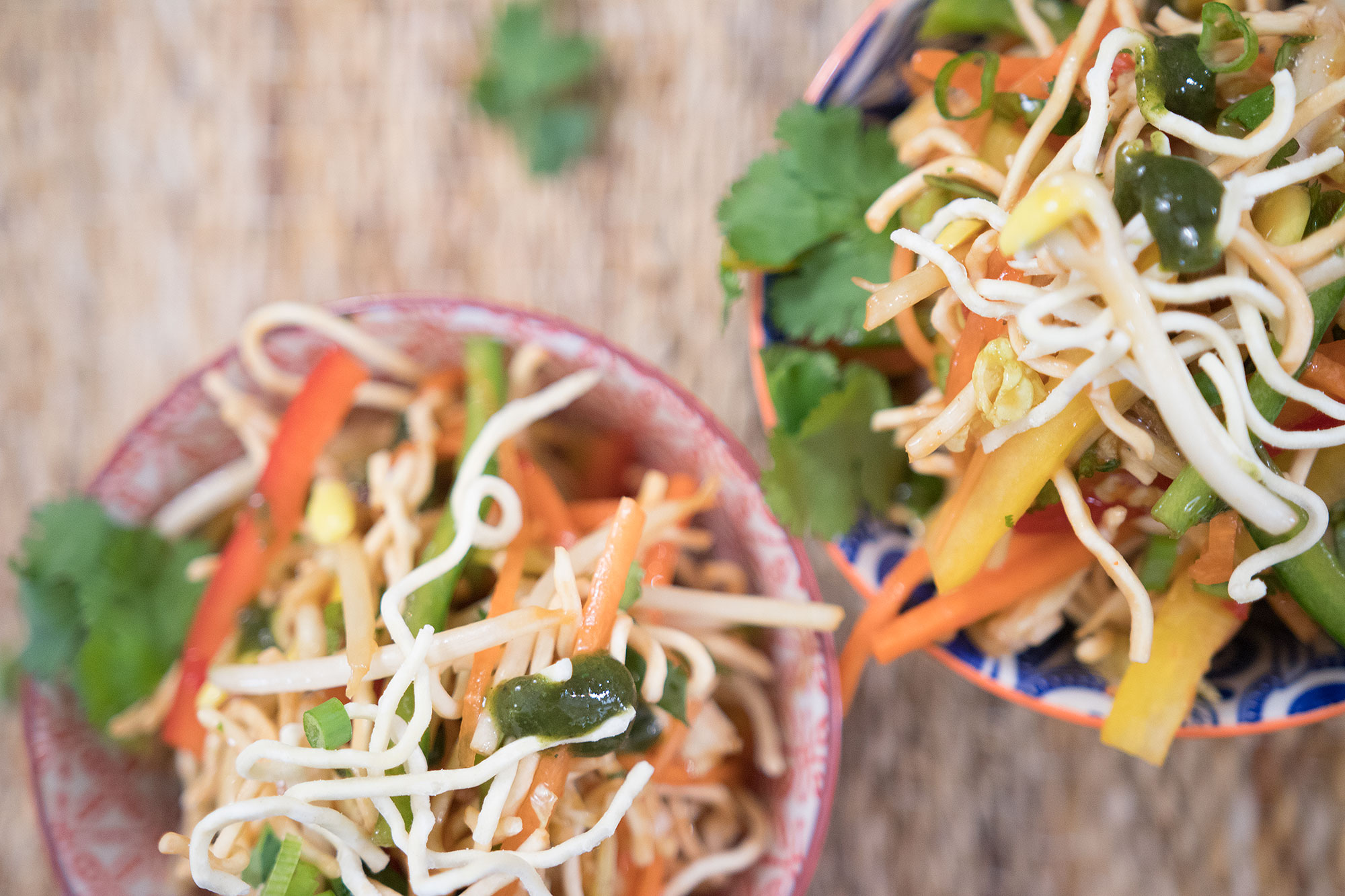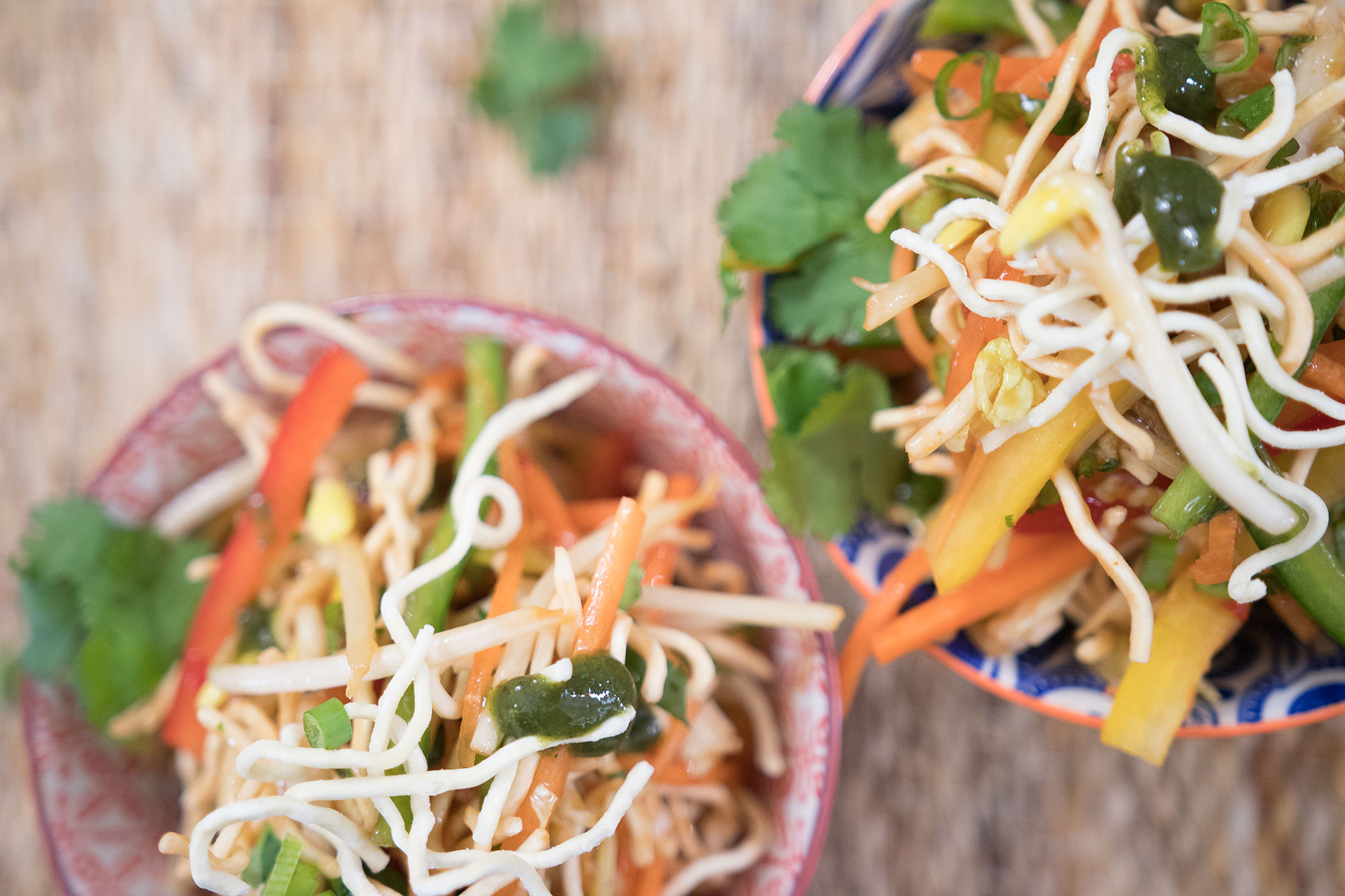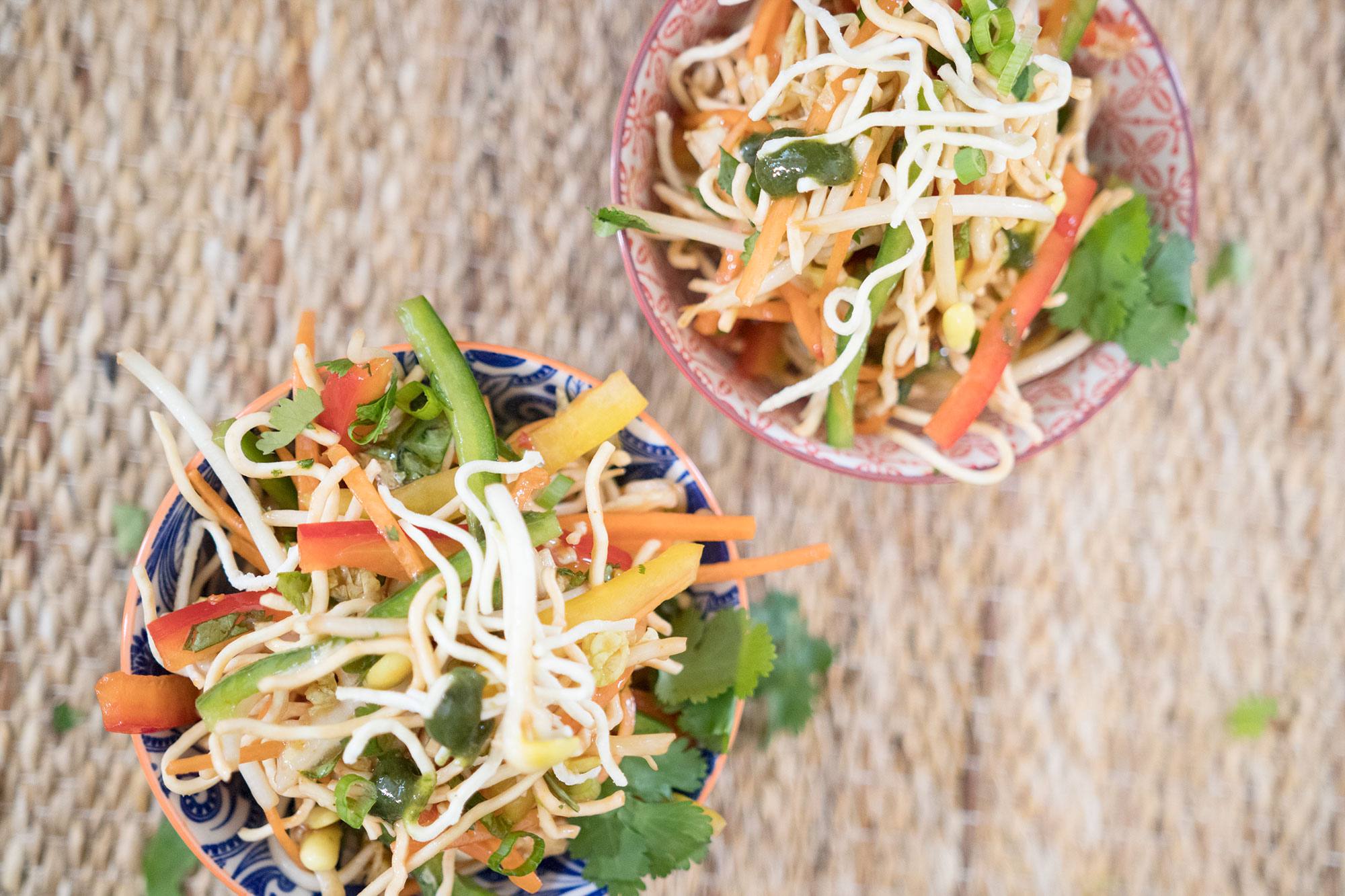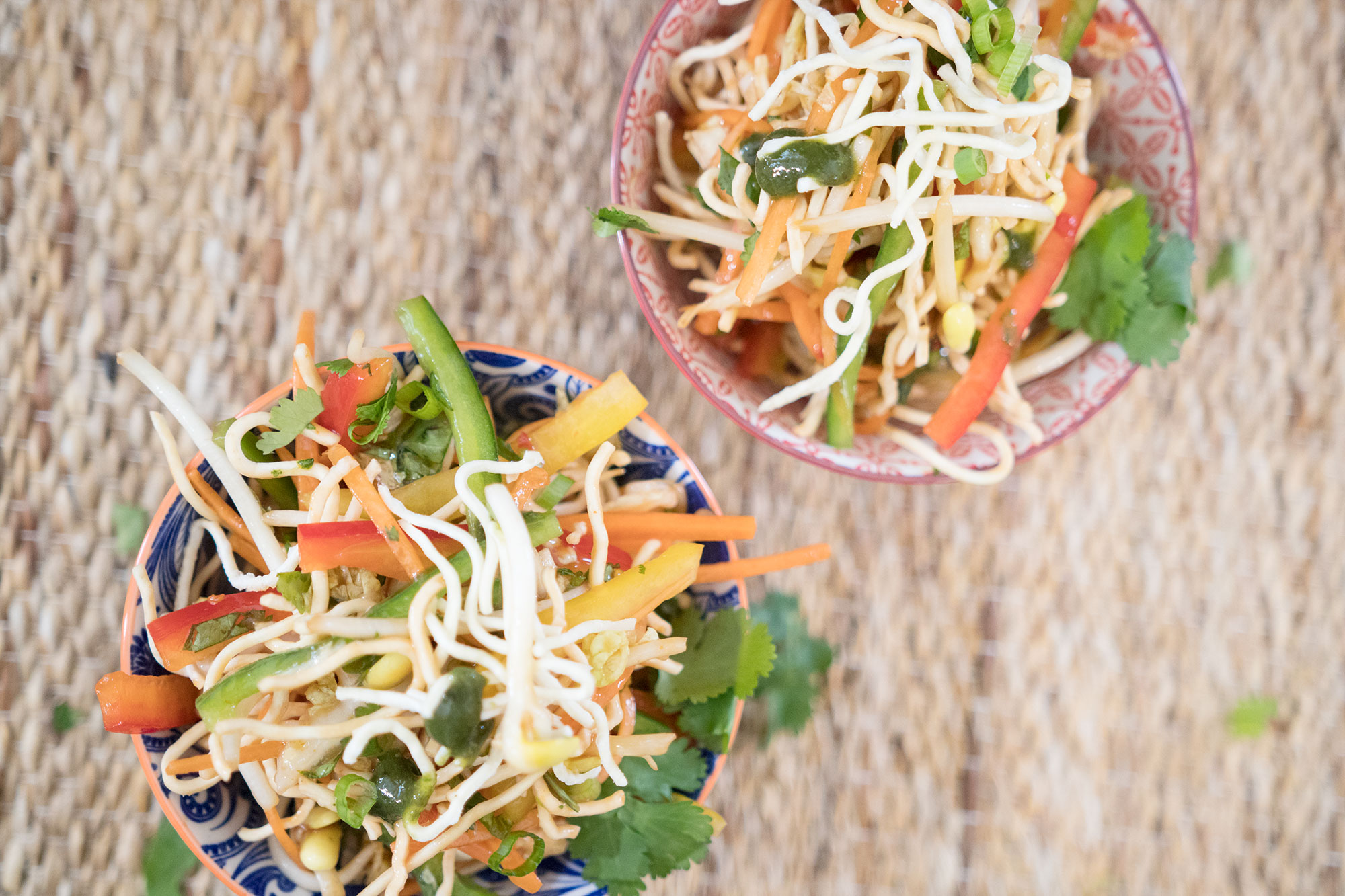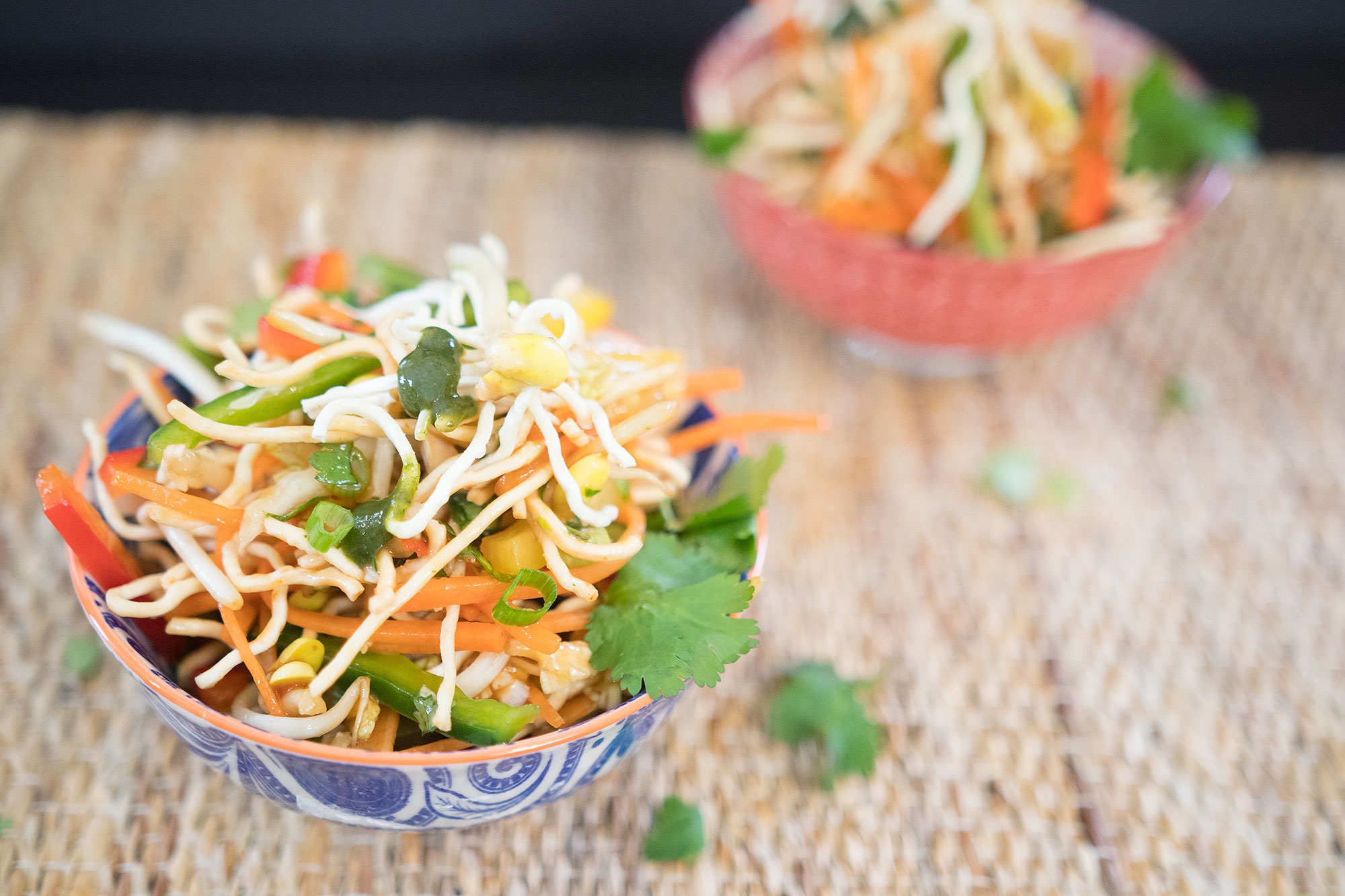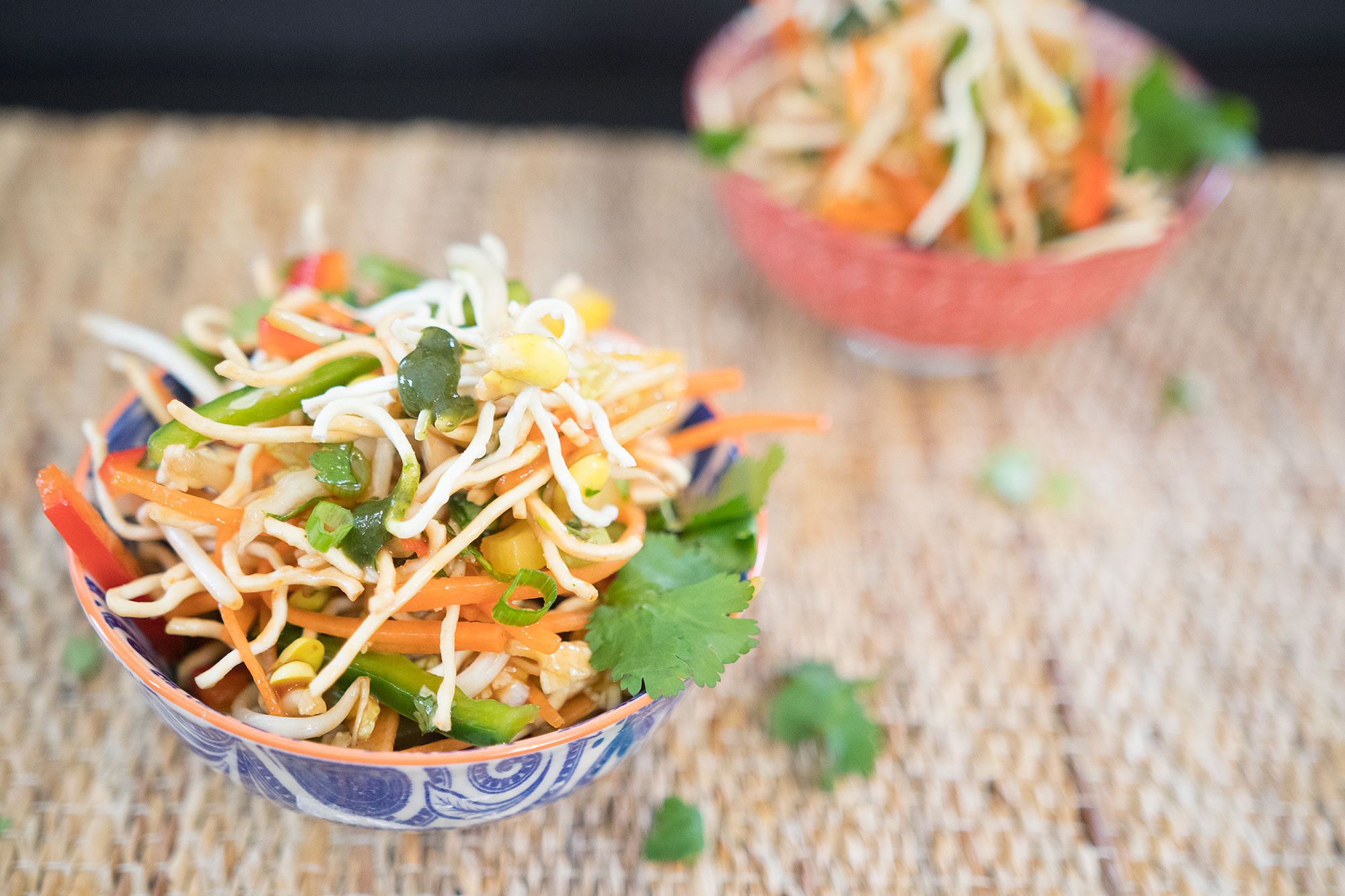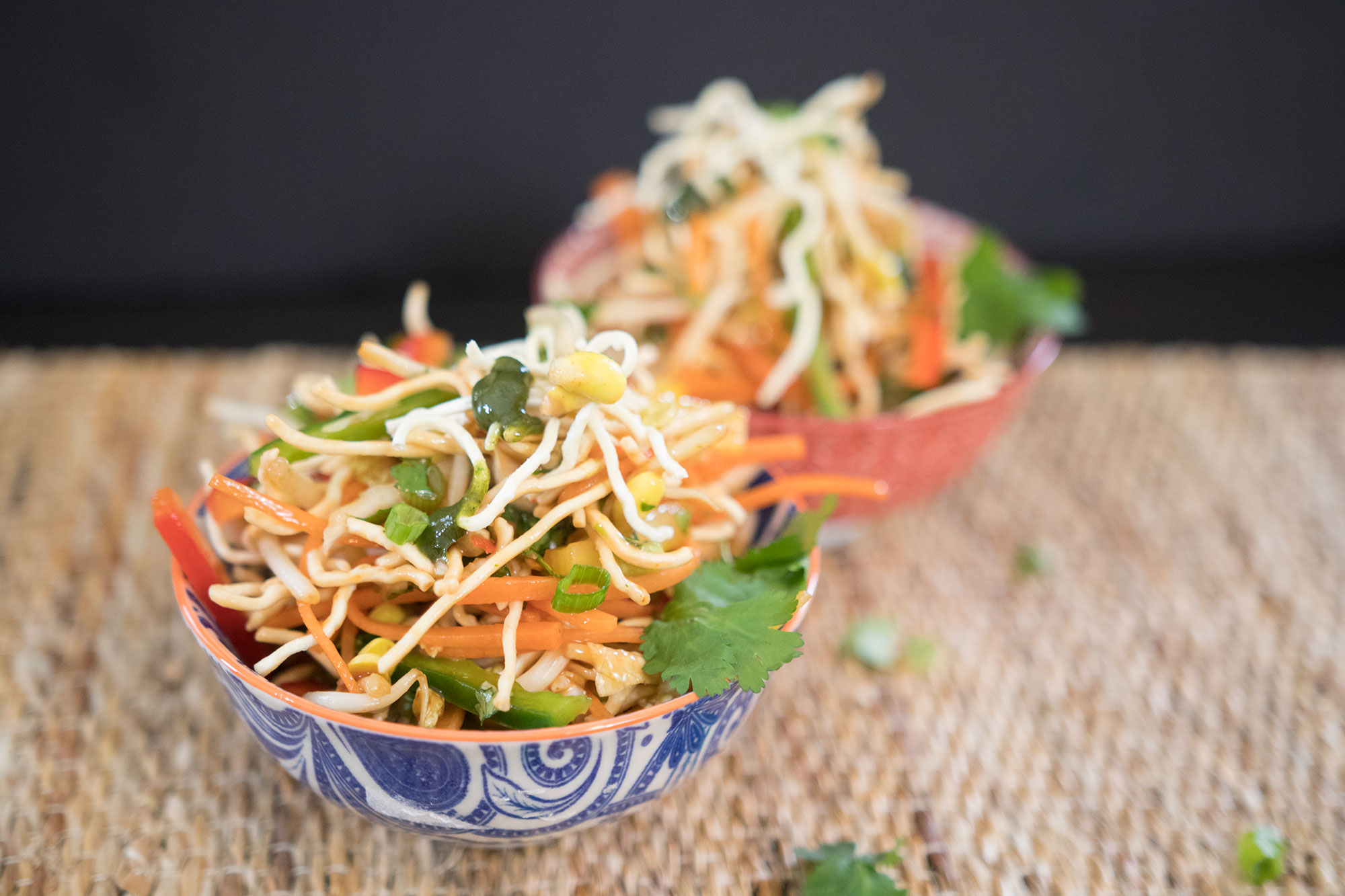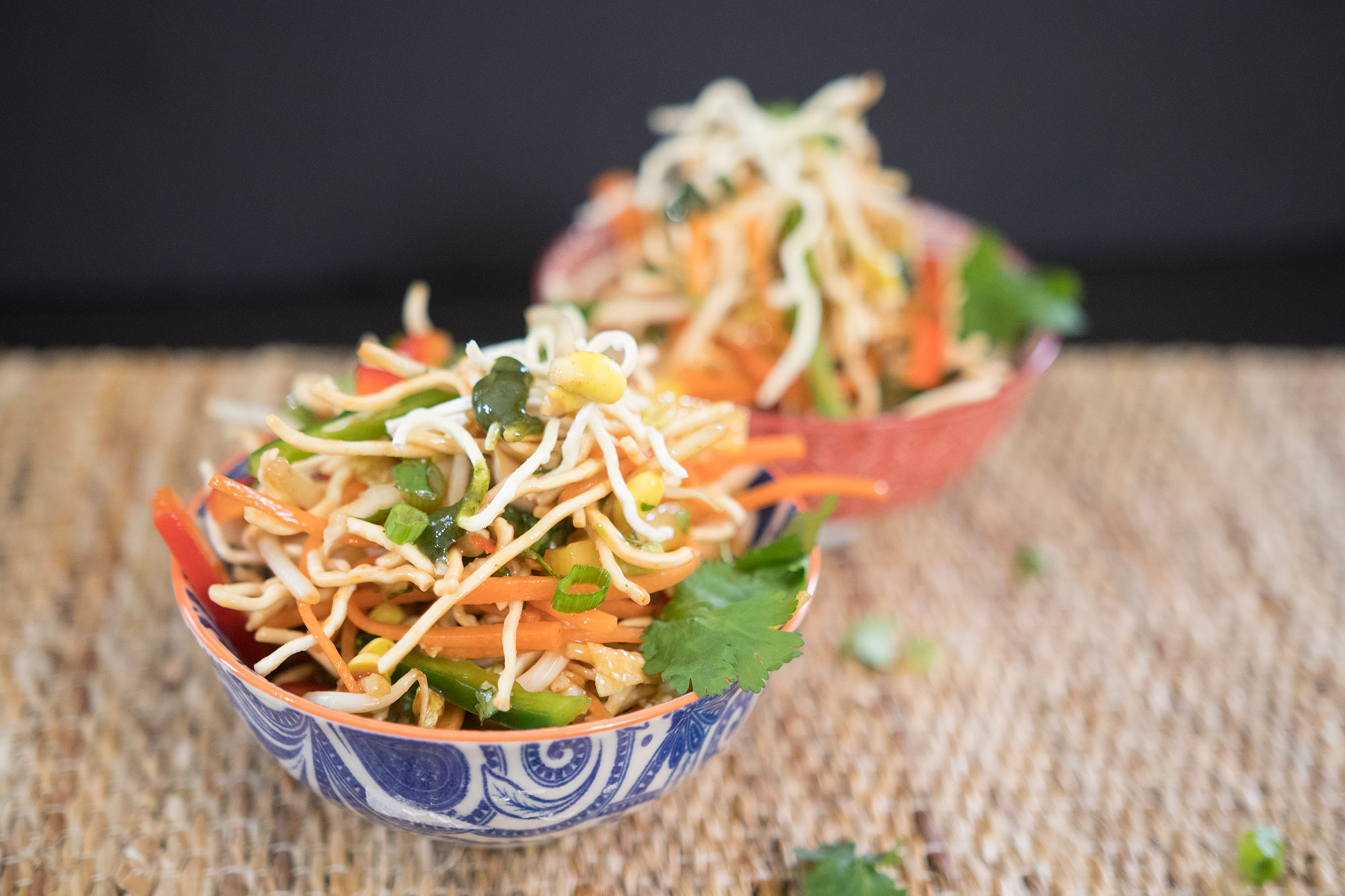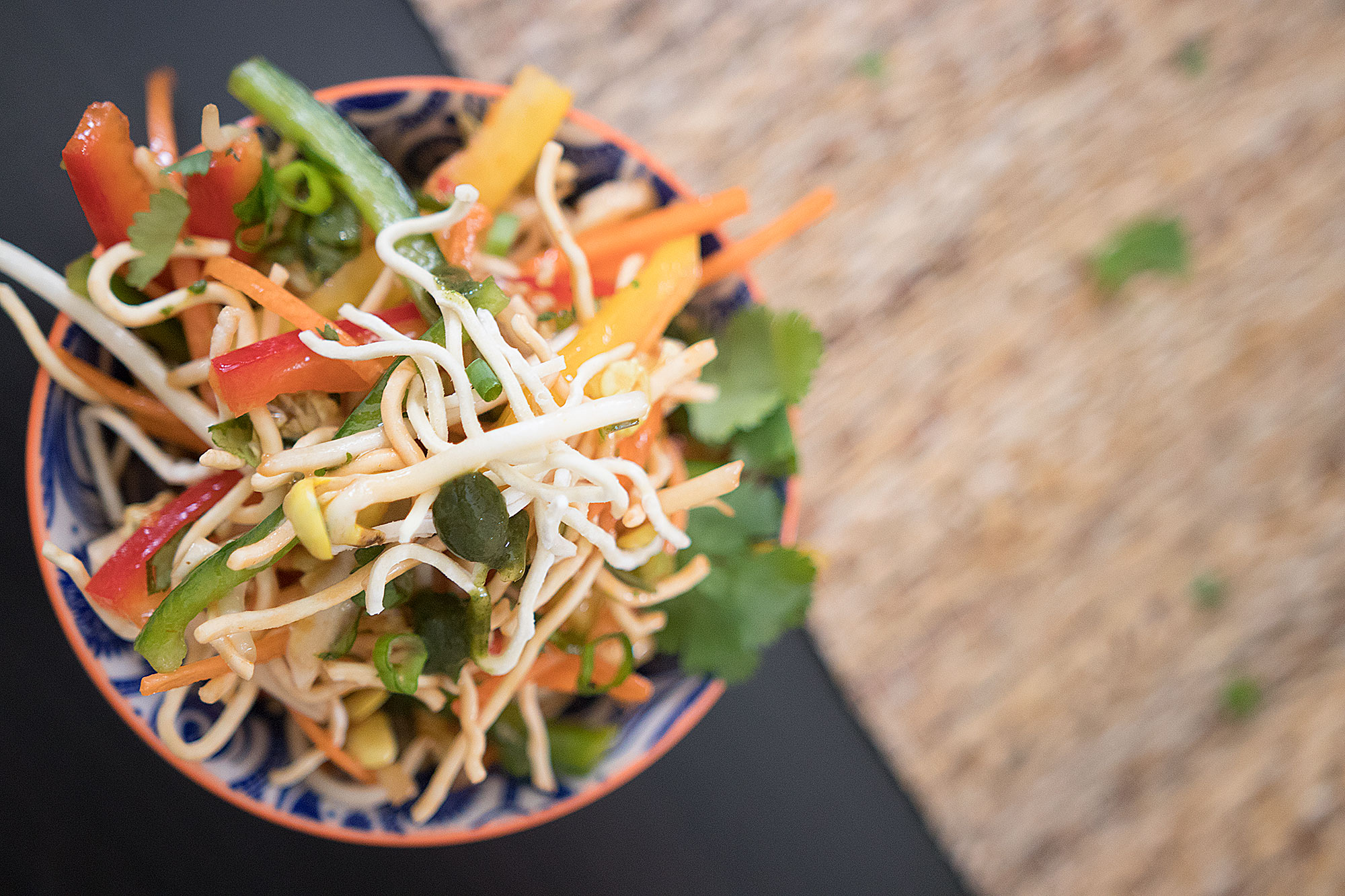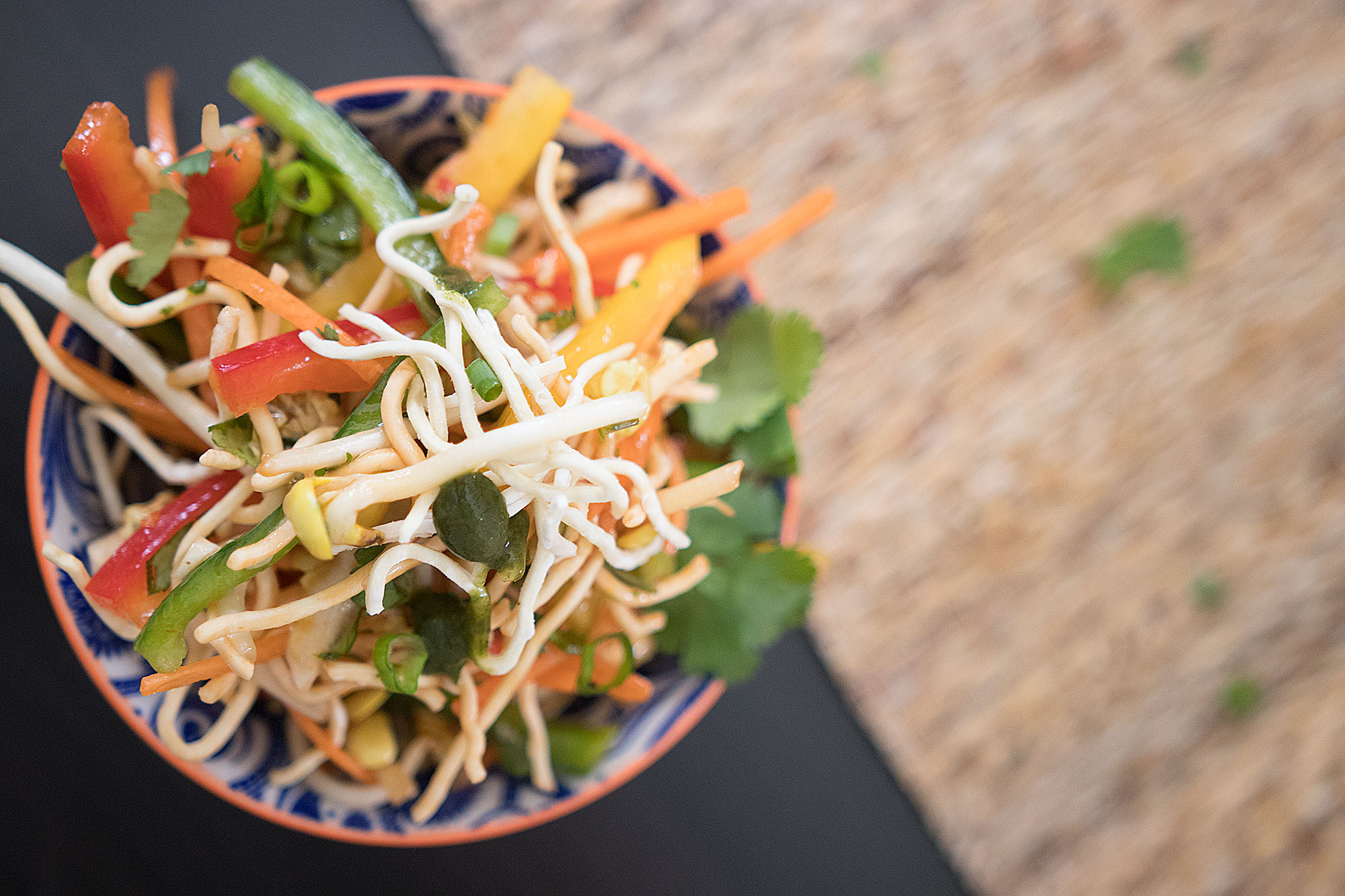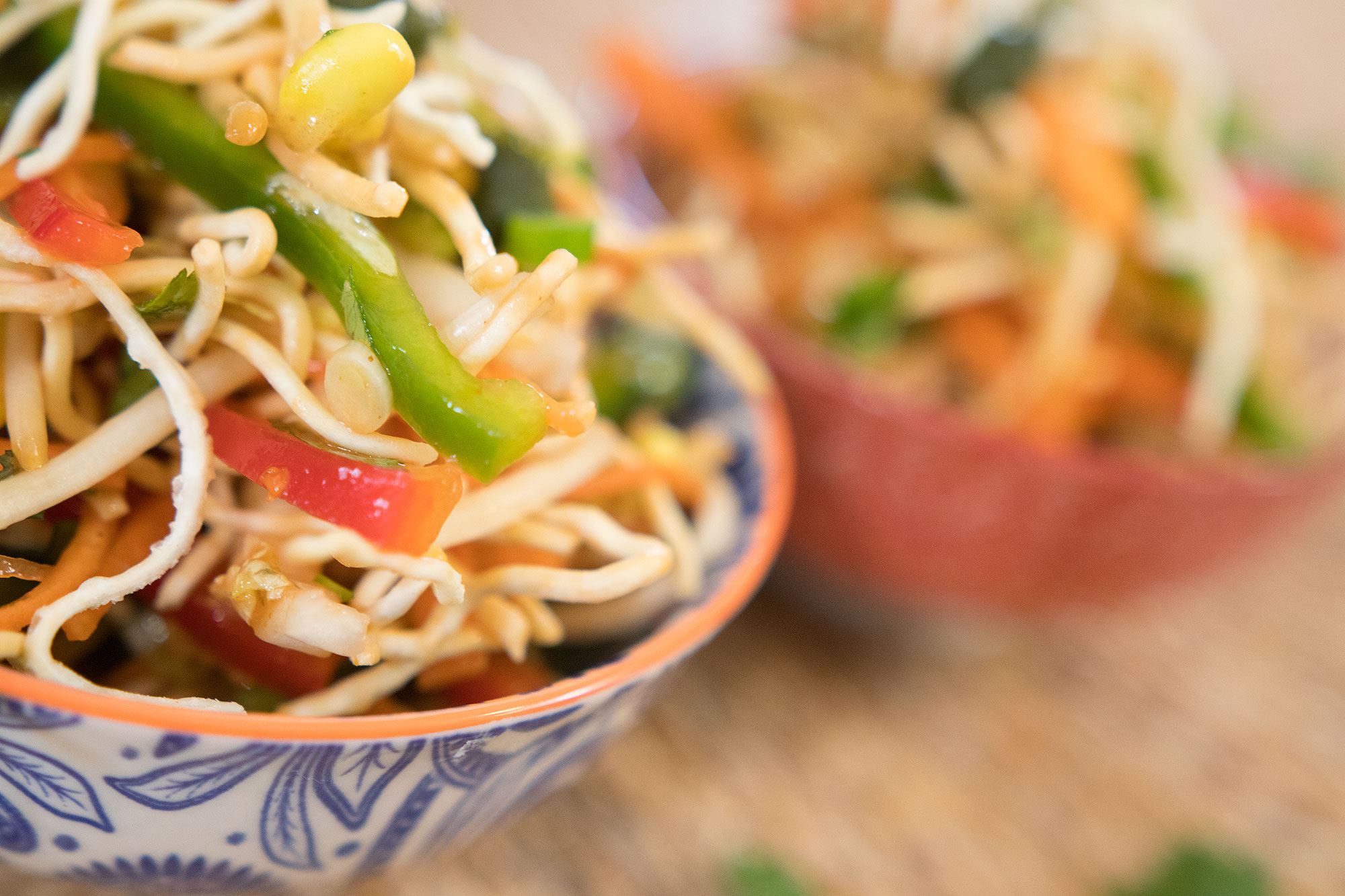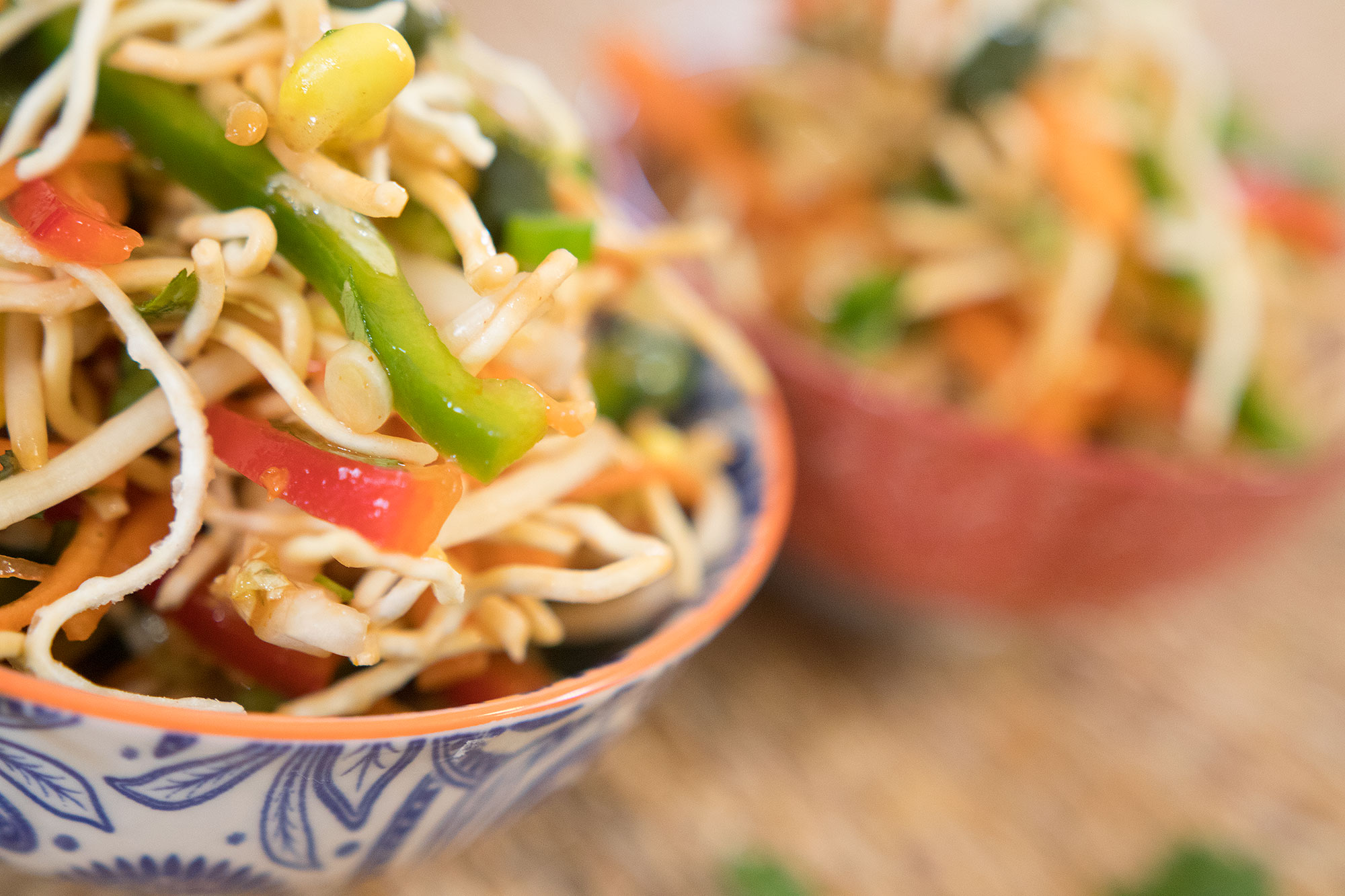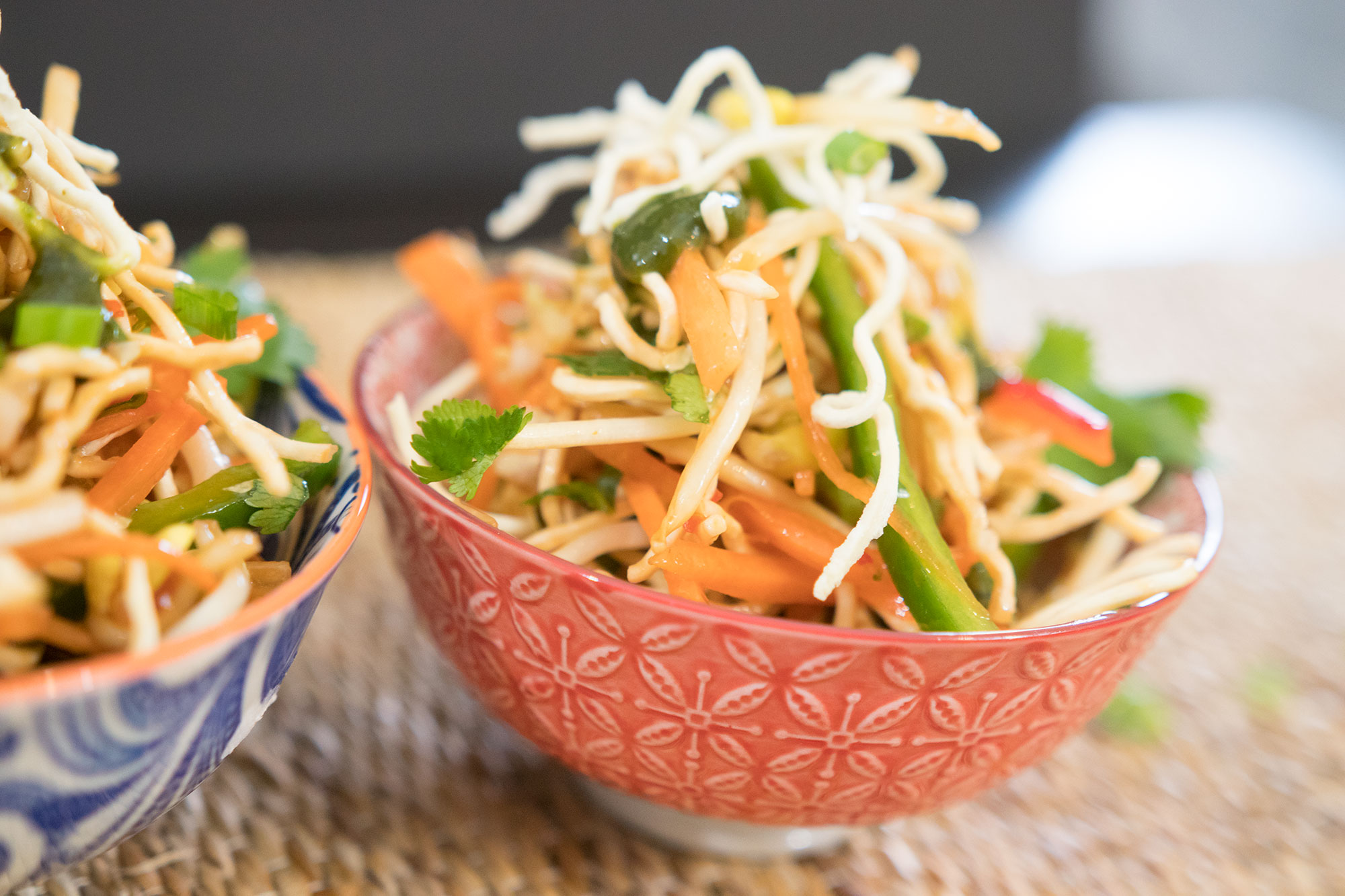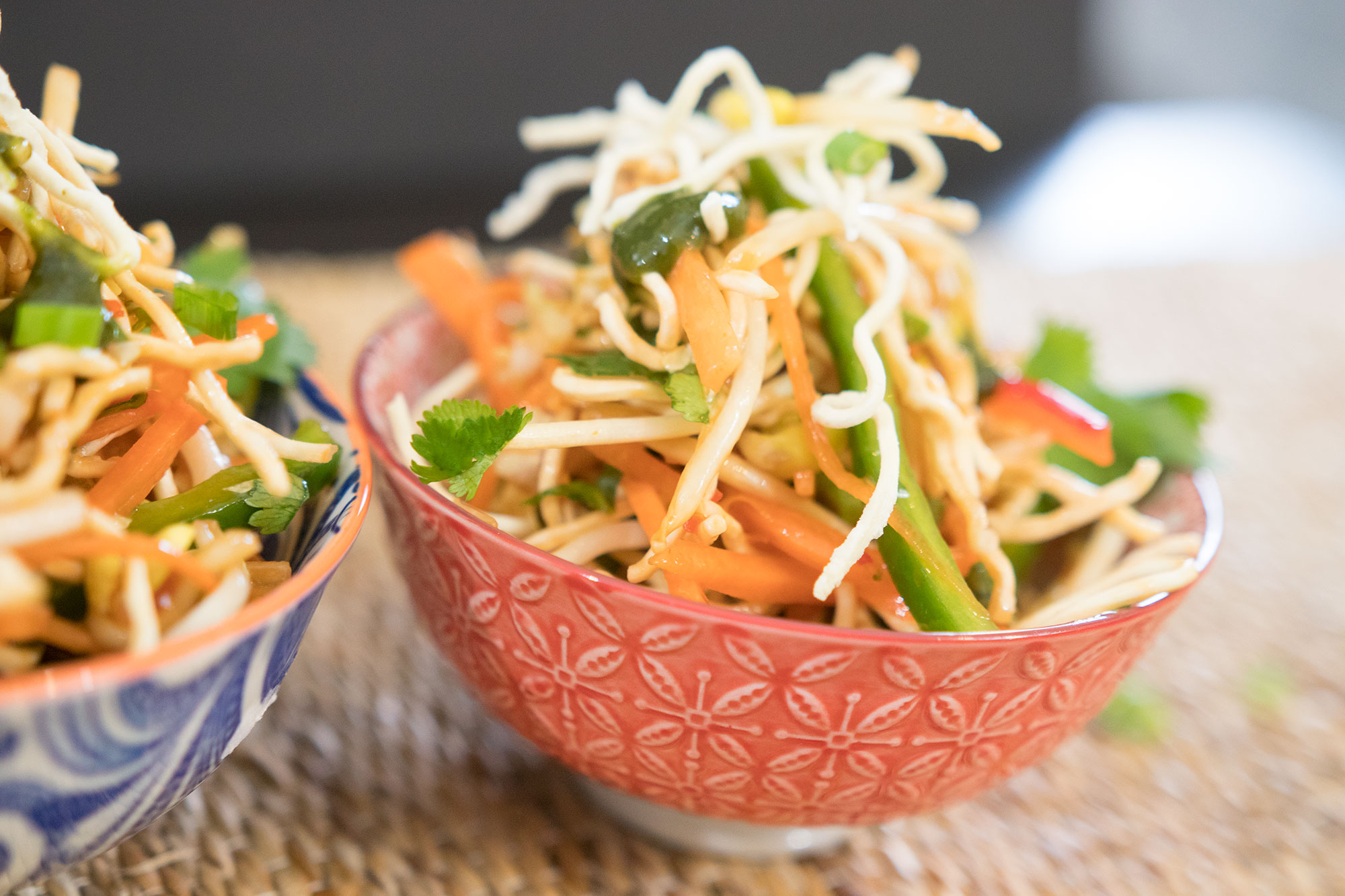 To say Chinese food is popular in India is an understatement. Indo Chinese food has made its way into every nook and cranny of the country. I'm not sure how long Chinese Bhel has been around, but it's a remarkable idea. A traditional Bhel is a street snack made by combining puffed rice with sev or crispy lentil strands together with potato, nuts and coriander and tossed together in a combination of chutneys. The Chinese counterpart is choc full of fresh veggies and is tossed together with sauce and crispy noodles.
The noodles you choose are actually going to play a big part in the overall flavor. If you can find steam fried noodles they come ready packaged and save you a lot of time. If you can find the Thai brand noodles Mama, they can actually be eaten raw and have a ramen like appearance.
If all you can find is Chowmein noodles, these are available everywhere you need to cook them, dry them completely and then deep dry them. Or if you can get your hands on fresh wonton noodles, you can just deep fry these and use them.
Here's a little tip if you have leftover Chinese Bhel and it's gone soft, heat some oil in a walk and saute the mixture till the noodles and veggies are stir fried.
[youtube-subscriber nickname=kravingsblog]
Ingredients
2 cups cabbage
1 cup julienne of Carrots
1 cup bean sprouts
2 cups of thinly sliced peppers
¼ cup Spring Onions
¼ cup chopped coriander
½ cup of Ketchup
½ cup of Chinese chilli sauce
1 tsp of light soya sauce
6 oz of fried noodles
Instructions
Add all the Veggies in the bowl together with the sauces and toss to coat
Add the crispy noodles just before serving
https://kravingsfoodadventures.com/chinese-bhel/