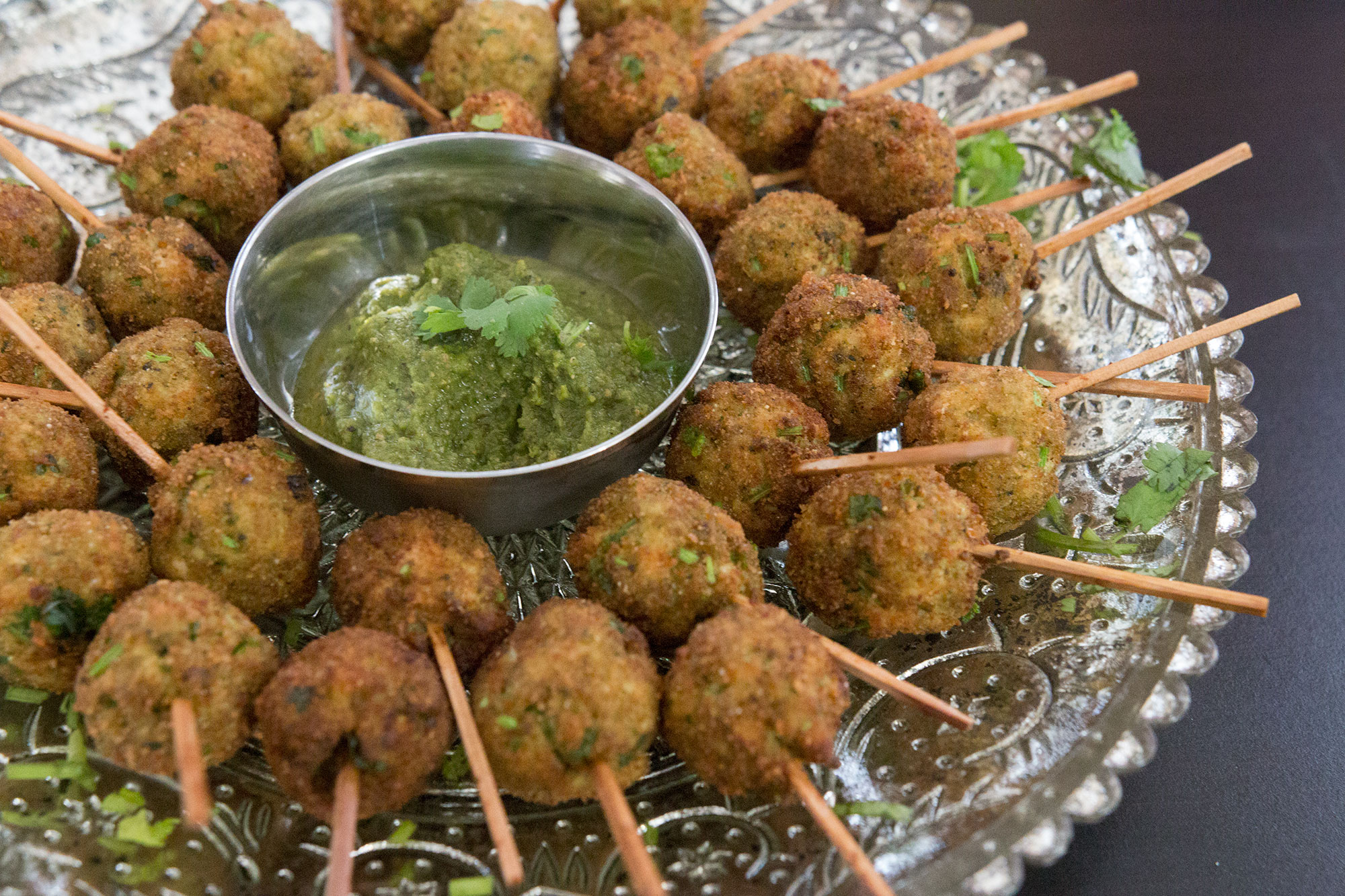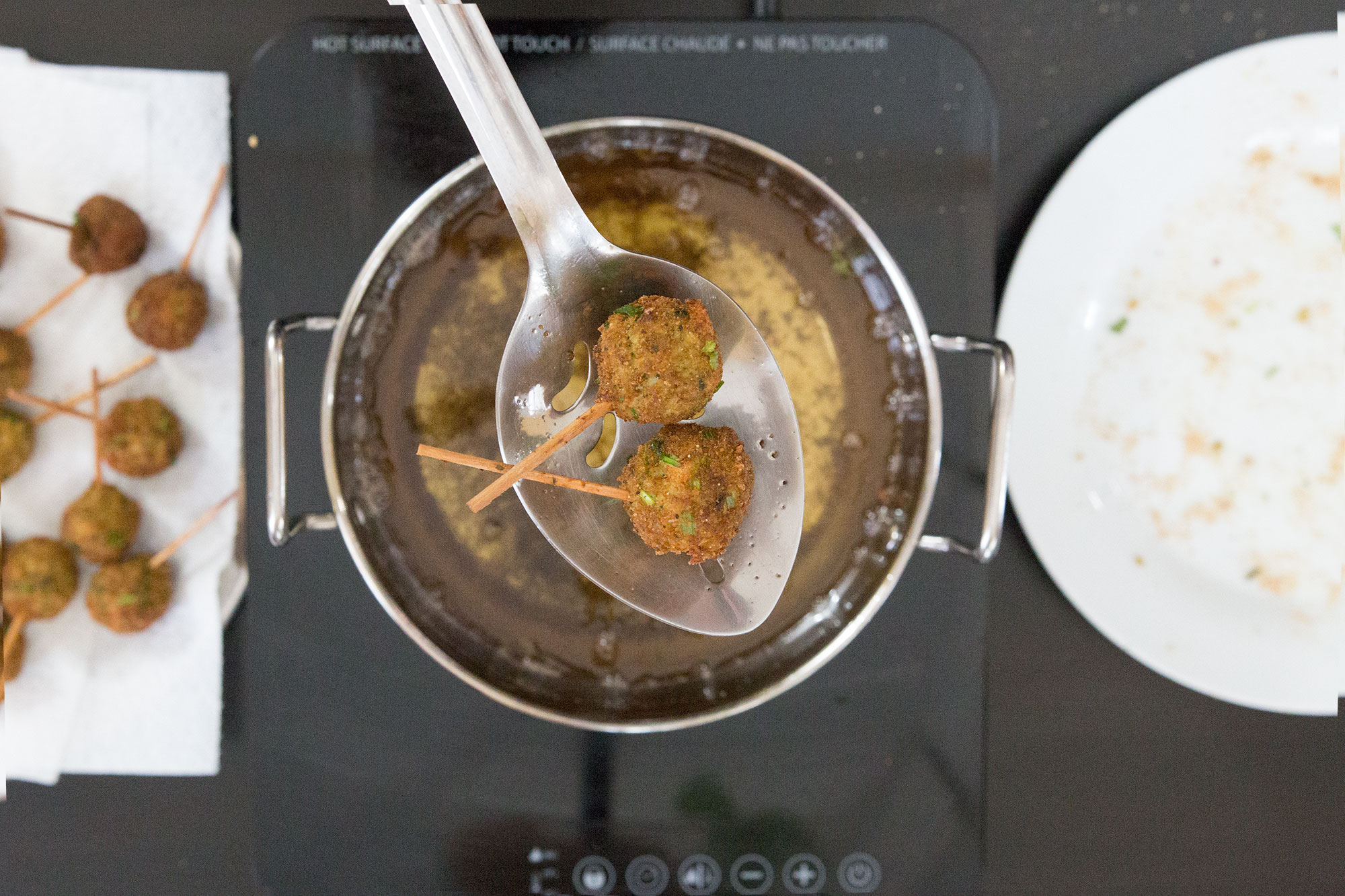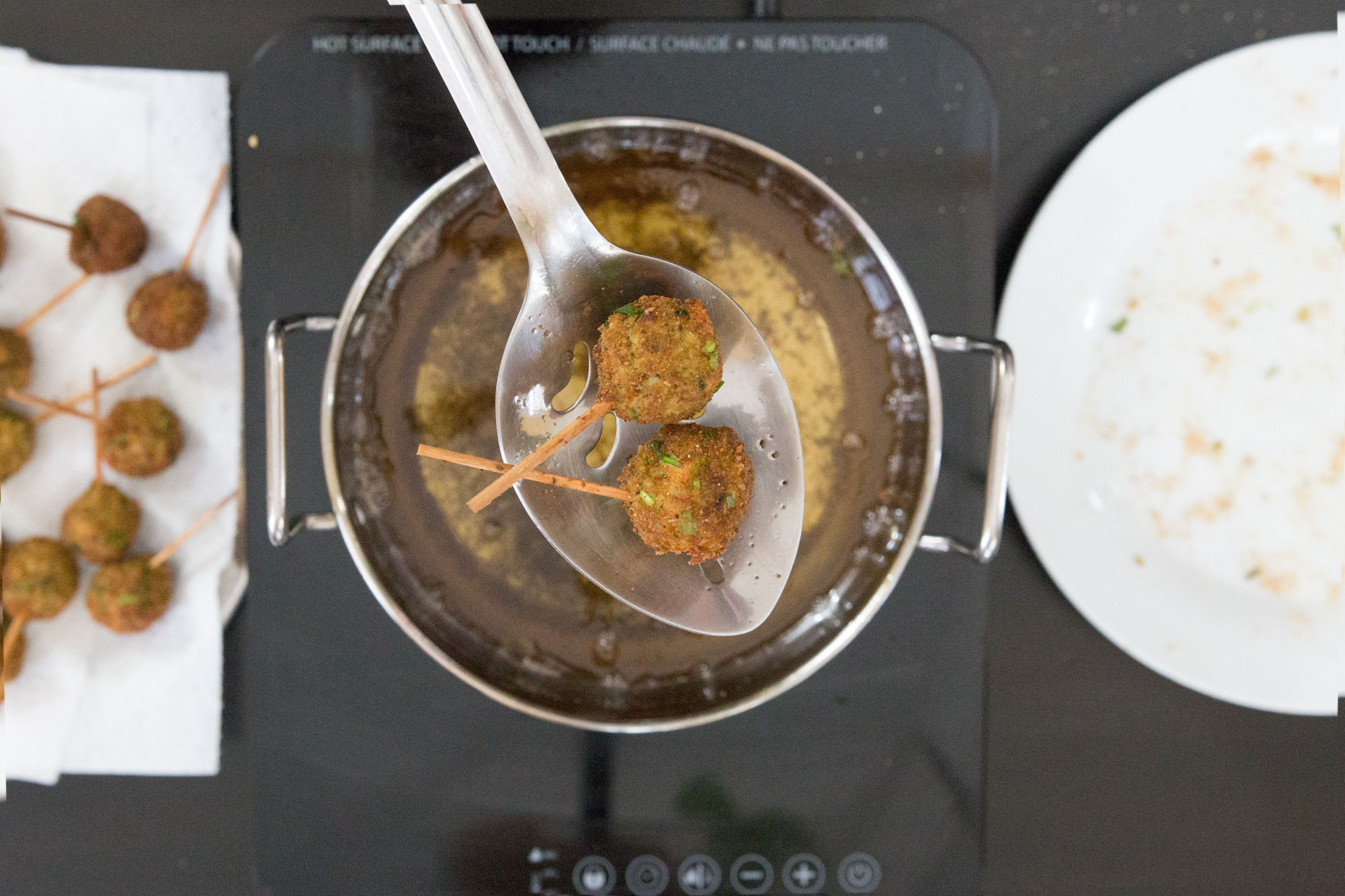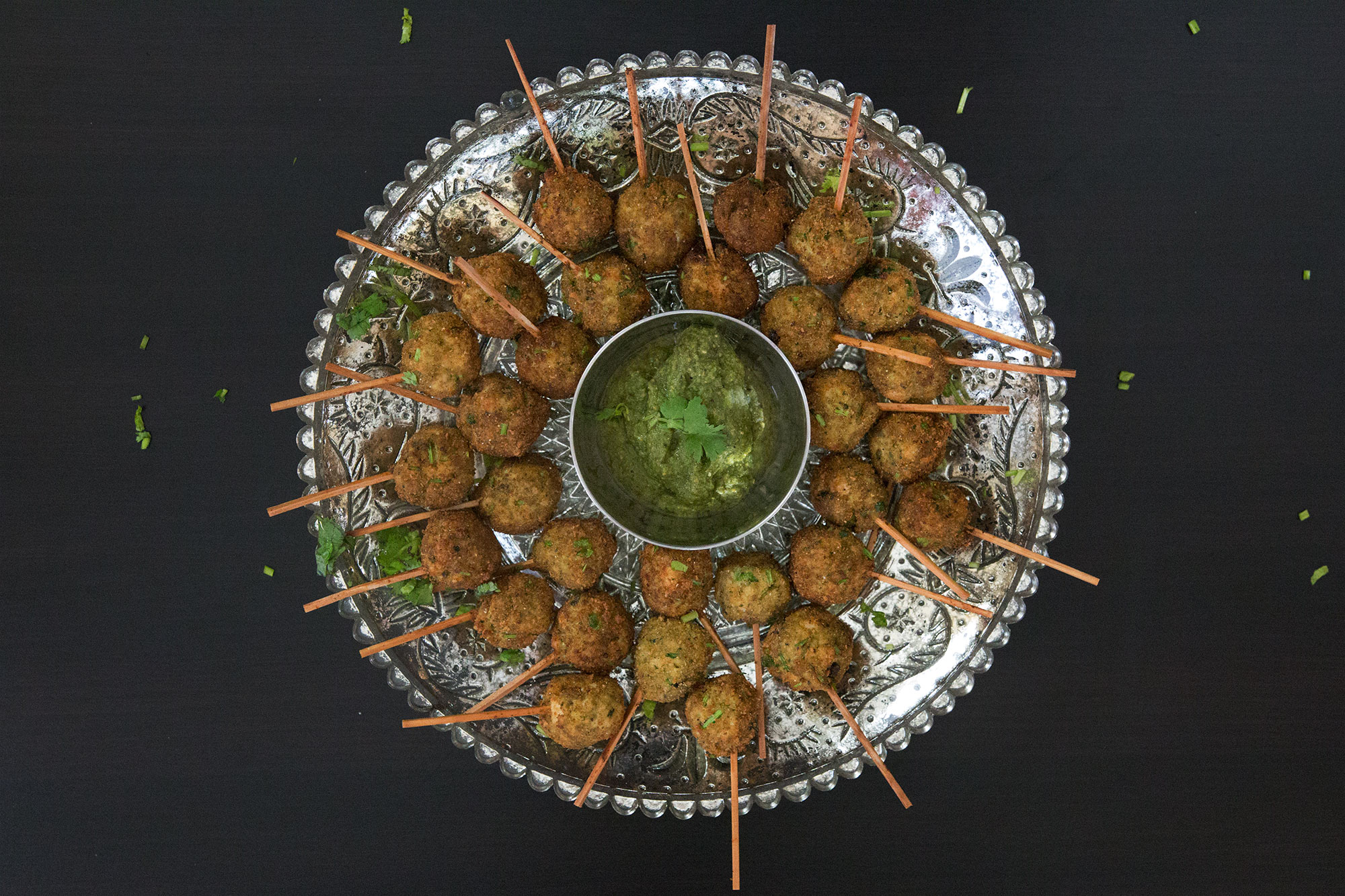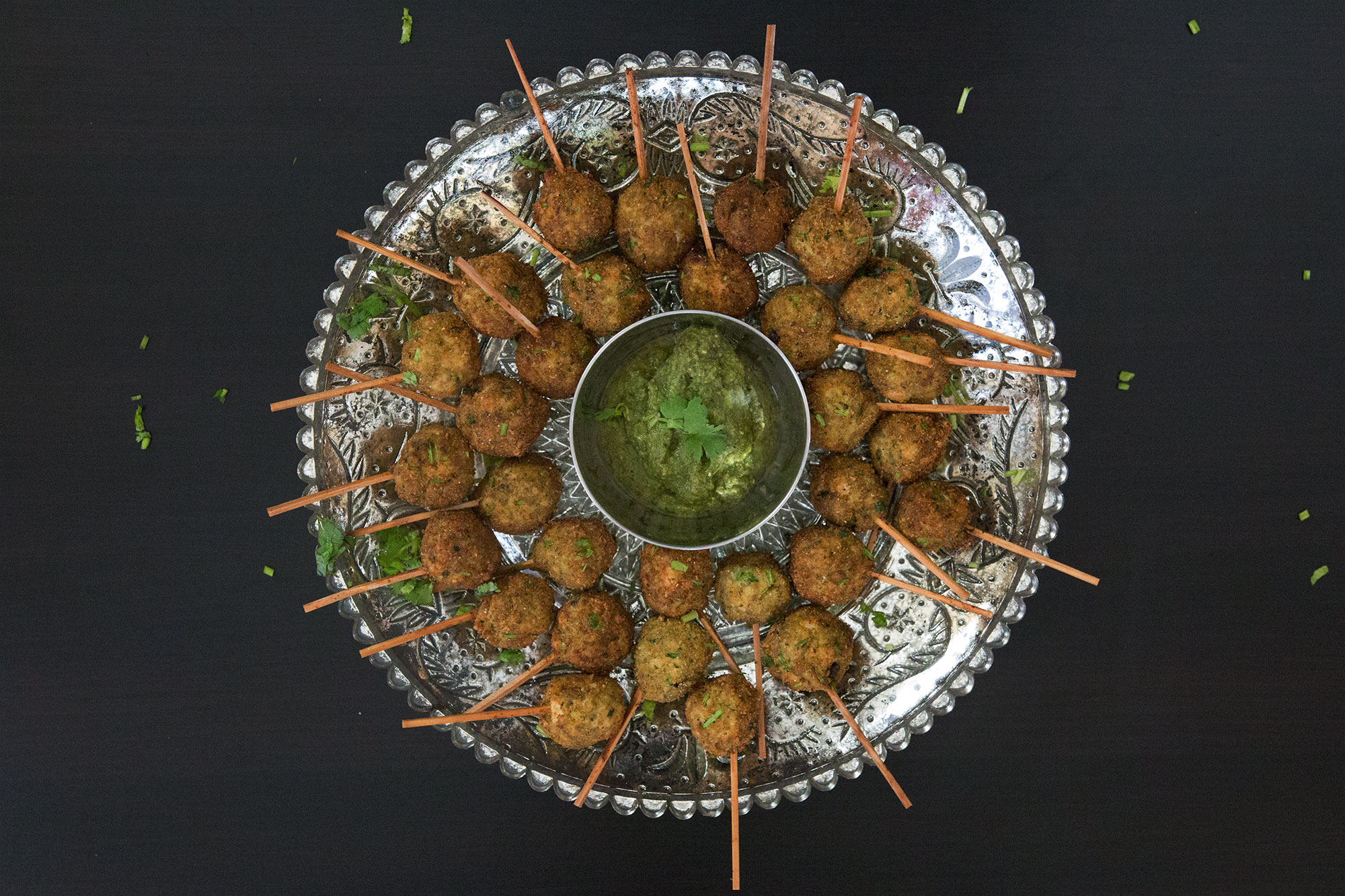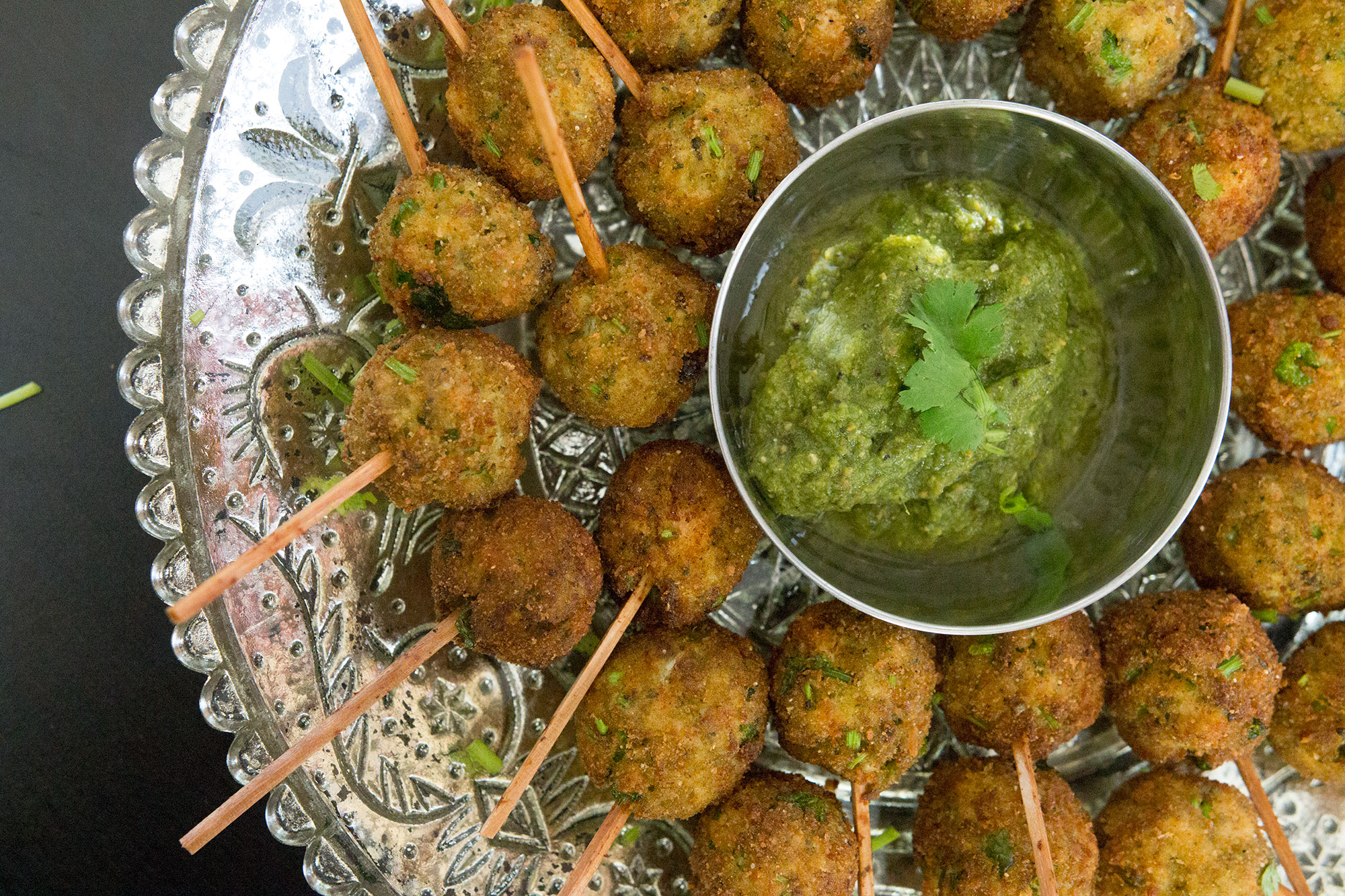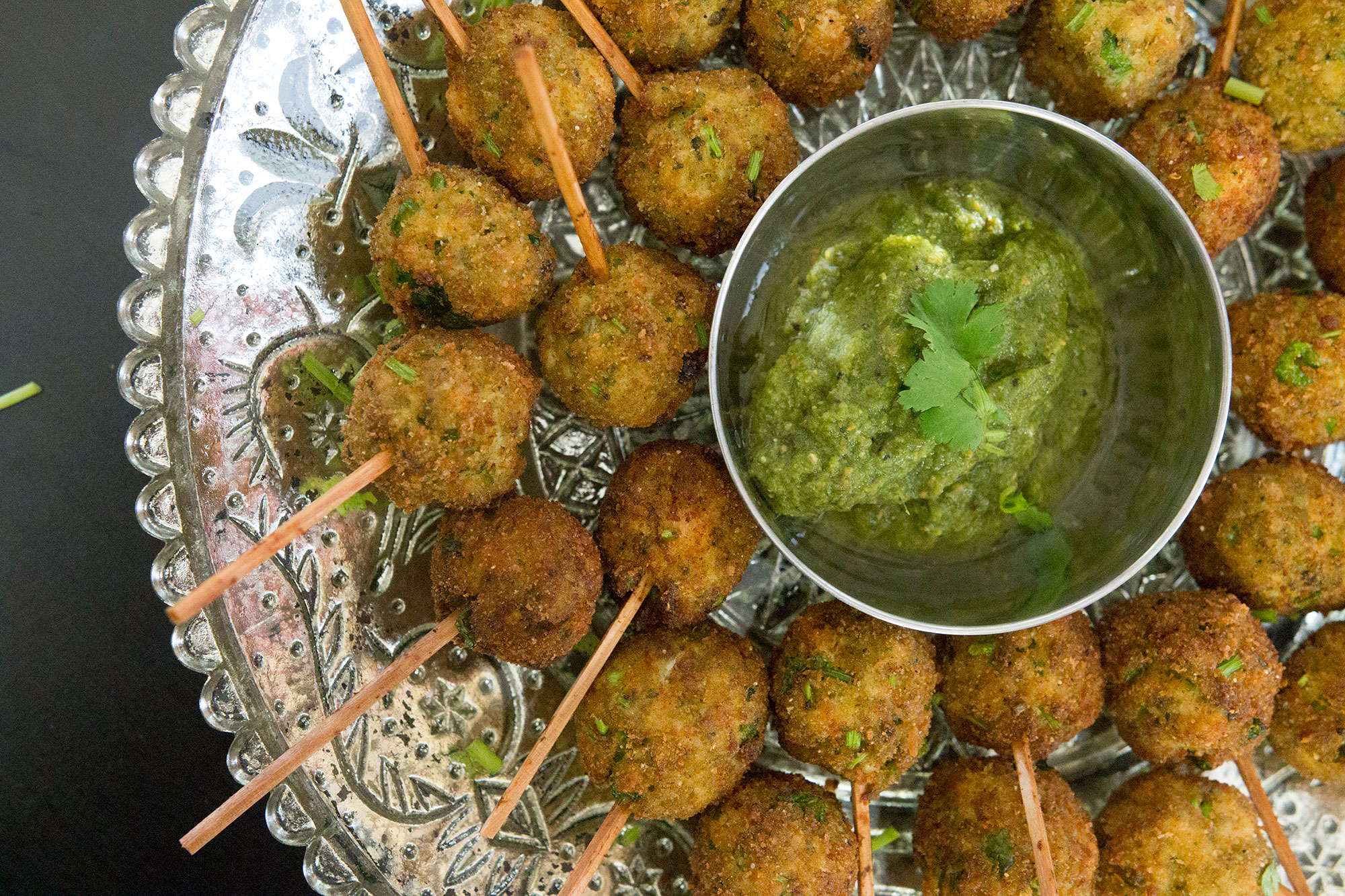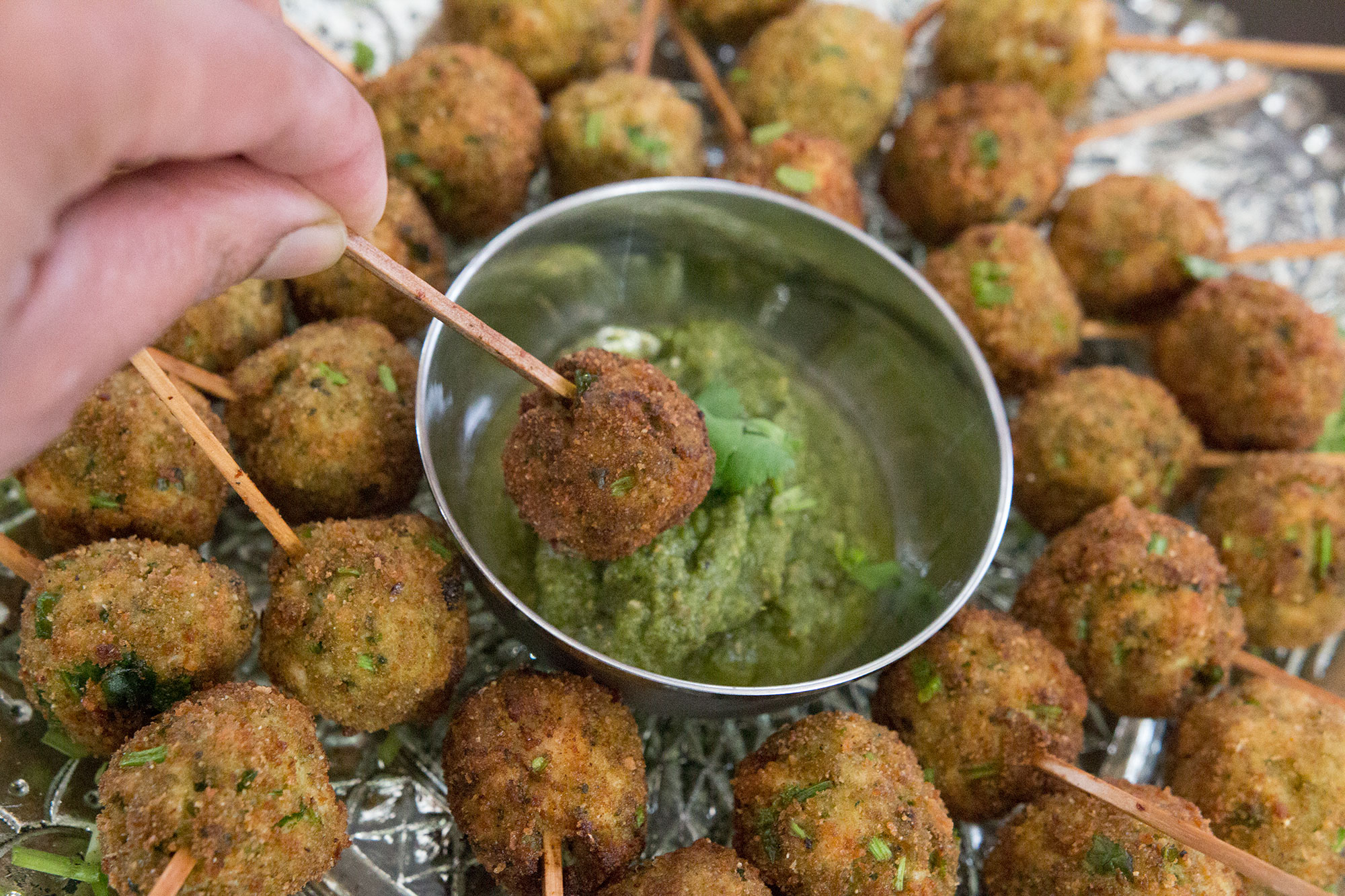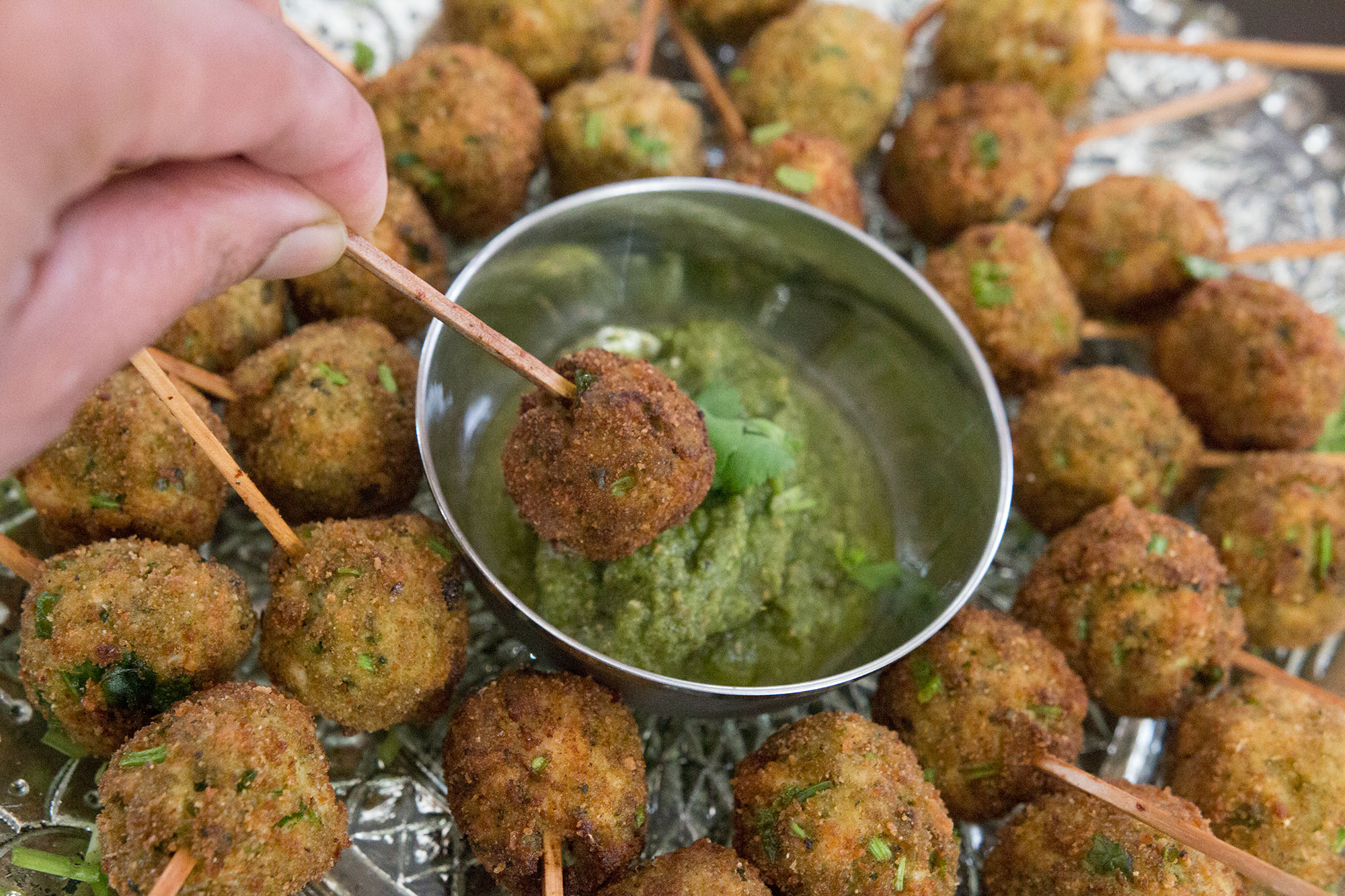 This appetizer is party perfect – tender ground Chicken meat flavoured with Green Chutney is skewered on a tooth pick, dipped in bread crumbs and fried till the exterior is crispy – what's not to love?
I have a rather large group of great friends and we often have potluck get togethers since it's easier on the host. We plan these menus meticulously making sure we have enough of a variety and we don't repeat dishes. I love my friends dearly and always attempt to put my best foodie foot forward so they can try something new.
Anything on a stick is loved and these little Chicken balls are secured with a small nugget of Chicken to keep it from falling off, dredged in breadcrumbs and fried till crispy. I love that a batch of Chutney made for this recipe is used as a marinade as well as a dipping condiment.
I know it's still October, but the festive season is around the corner so keep following this blog and my YouTube channel for a feast through the holidays.
[youtube-subscriber nickname=kravingsblog]
Ingredients
Chutney
2 cups washed and cut Coriander leaves & stems
Juice of a Lemon & 3 tsps Ginger & Garlic paste
4 green Chillies sliced (2 - 3 tbsps)
1 tsp Salt
1/2 tsp each Peppercorns, Chilli & Cumin pwdr & Chaat masala
2 Chicken breasts (1 lb)
Prepared & strained 2 tbsps Chutney
1 tbsp Chutney
1/2 beaten Egg
1/4 cup Breadcrumbs
1 tsp Salt
1 tbsp sliced Coriander stalks
Toothpicks
Instructions
Prepare the Chutney by starting with the lemon juice, ginger and garlic paste, green chillies and about ¼ of the coriander
Blend it and add a bit of water if required
Add the rest of the coriander, salt and the spices and blend till smooth
Reserve 2 tbsps of the Chutney and sit it in a sieve so all the excess water can drain out
Cut the Chicken breasts into about 30 small 1 x 1 cm nuggets
Add the nuggets to a bowl and marinate with 1 tbsp of Chutney and leave aside
Cut the rest of the chicken into larger chunks and add to the food processor and give it one blitz so it's s rough grind
Add the strained chutney, egg, breadcrumbs and salt and process again
Do not over process, you want the mixture to hold together like a dough
Add a tbsp of the coriander stalks and mix
Skewer each nugget with a tooth pick
Add a small amount of the ground chicken to wrap around the chicken nugget and let it lie on some breadcrumbs to hold their shape
When all have been assembled, dip in breadcrumbs and deep fry
https://kravingsfoodadventures.com/hara-murg-gol-mol/