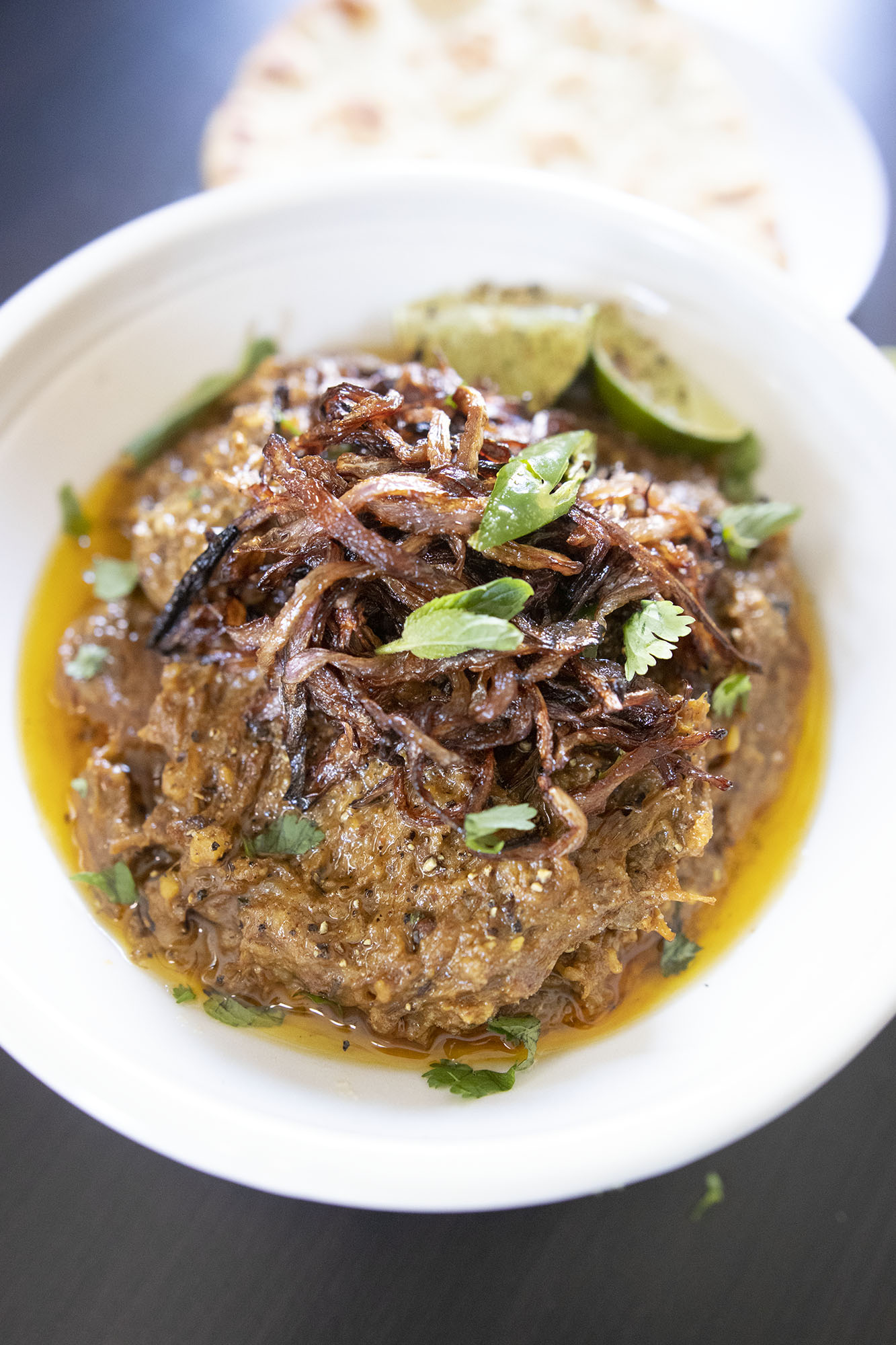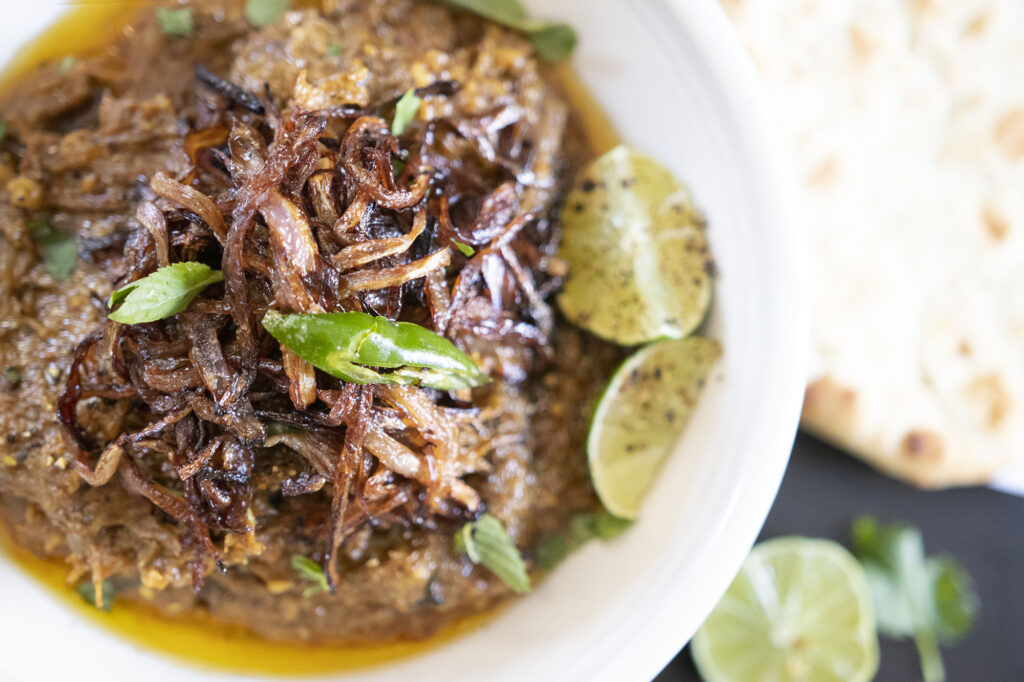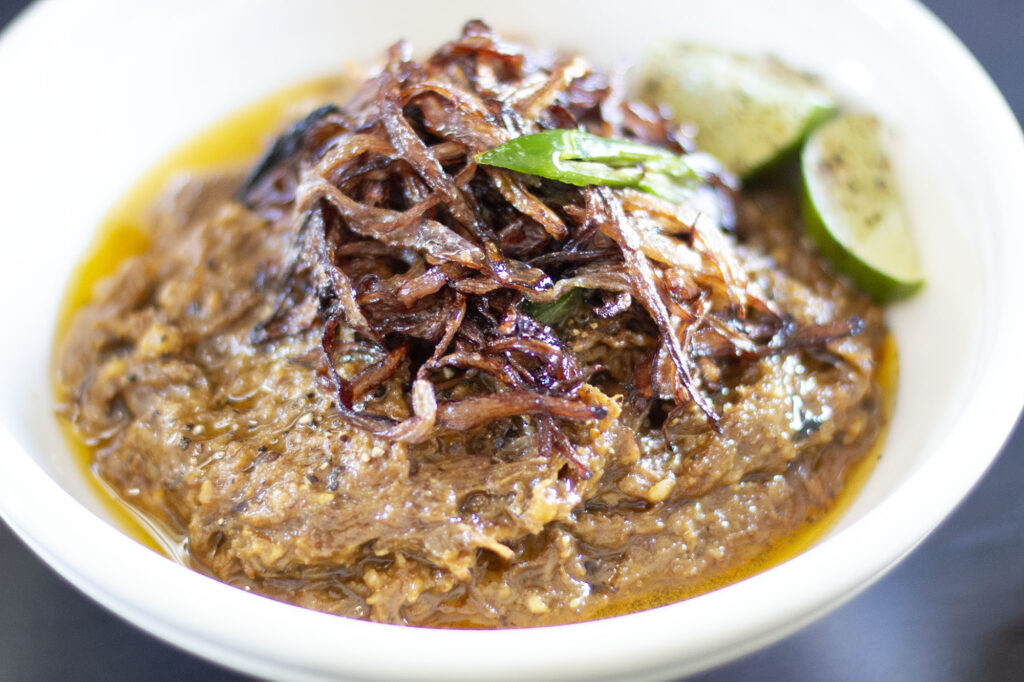 This dish is made not just in the Indian subcontinent but also in Pakistan and Bangladesh by the Muslim community especially during the holy month of Ramadan. This dish is made with lentils, pulses & grain slow cooked together with either Mutton, Lamb, Beef or Chicken. Slow cooking this makes it paste like and hearty and is a perfect meal to start the day especially if you're fasting. Even if you're not, Haleem is loved by all communities and all religions, it's texture and taste is a favorite of many!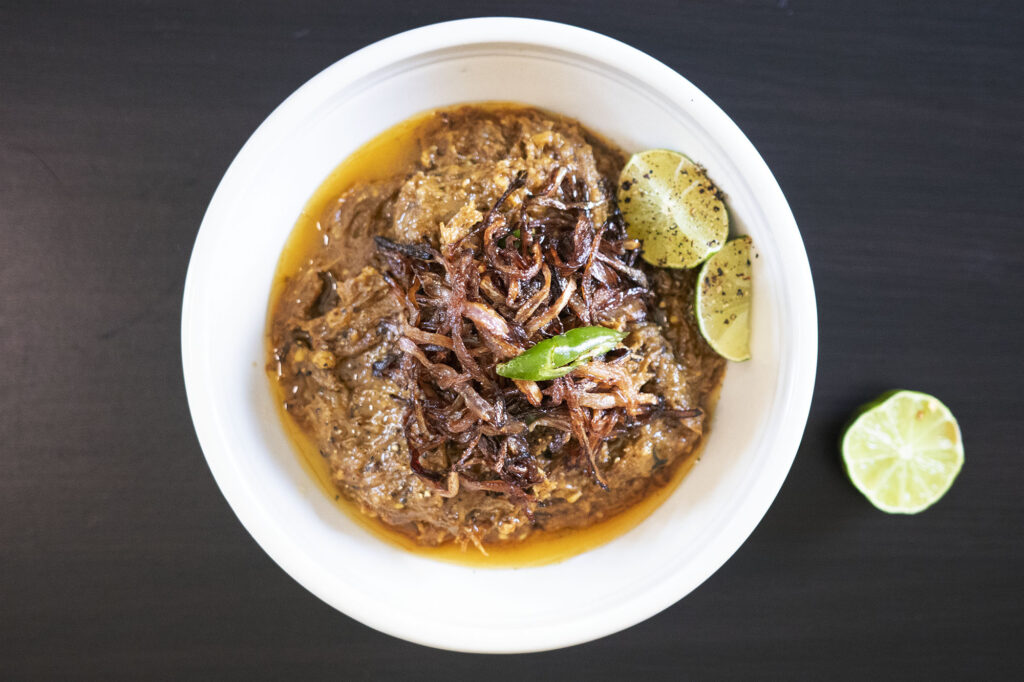 Hyderabadi food of course has a deep rich flavour in all it's recipes and it's lends that to this beautiful Haleem as well. From it's meaty texture, fried onions and liberal use of ghee …. I have no words.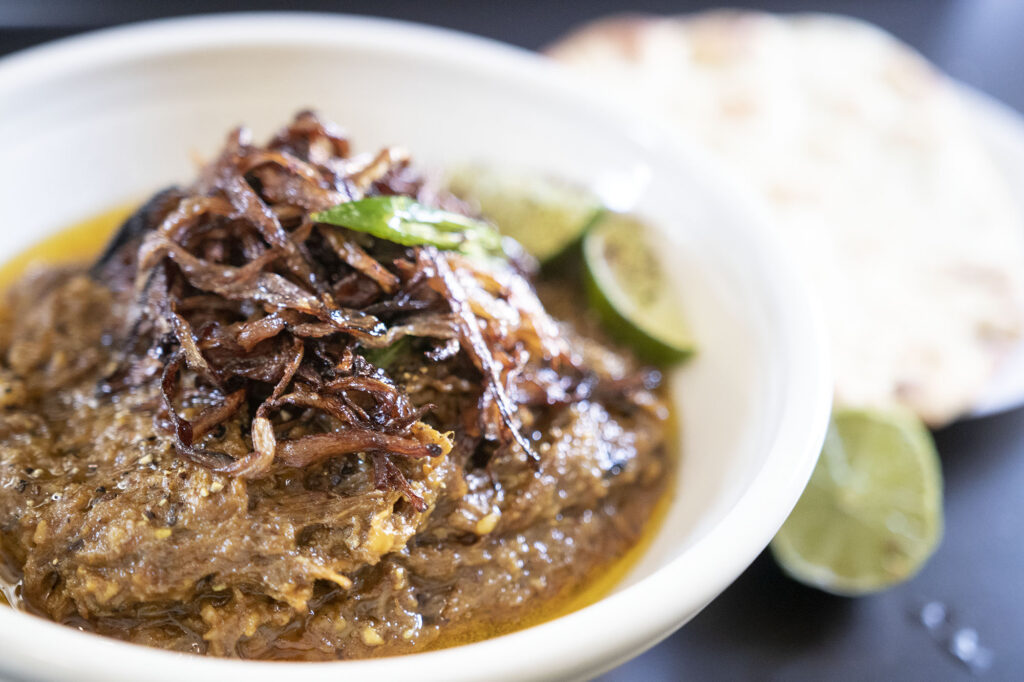 Haleem is also known as Daleem as some believe that Haleem was also the name of the prophet Muhammad, peace be upon him.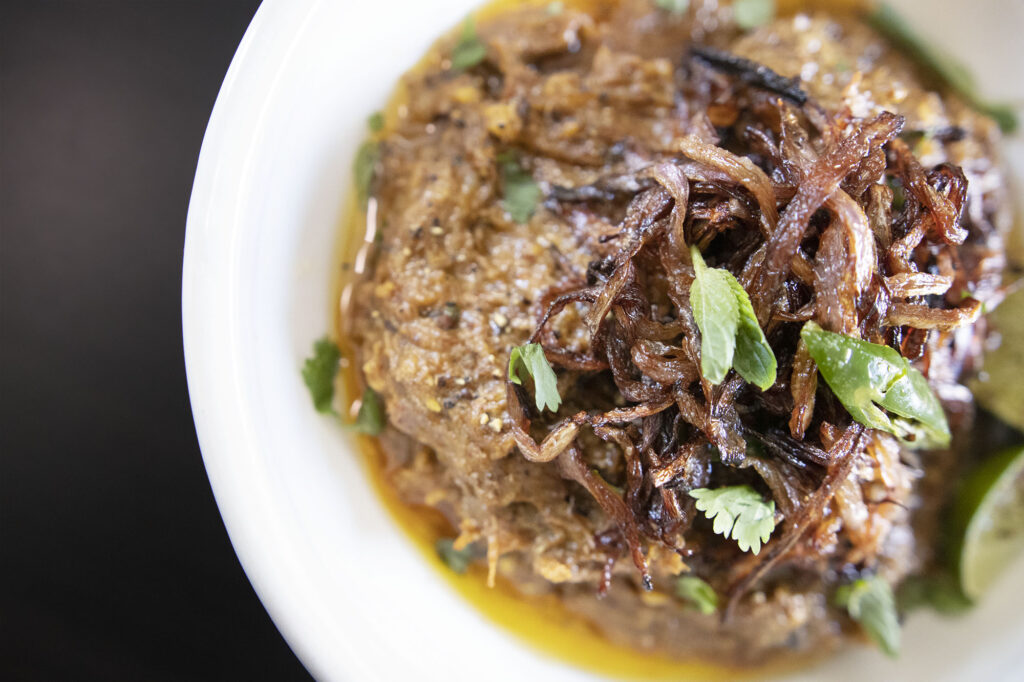 Like all of my recipes, I like to break things down to make it practical. I'm using my Instant Pot for this recipe, but you could easily use a regular pressure cooker. If you've never made this before, roll up your sleeves and watch my video. Be prepared to use some elbow grease and you will have the most delicious and luxurious Haleem ever!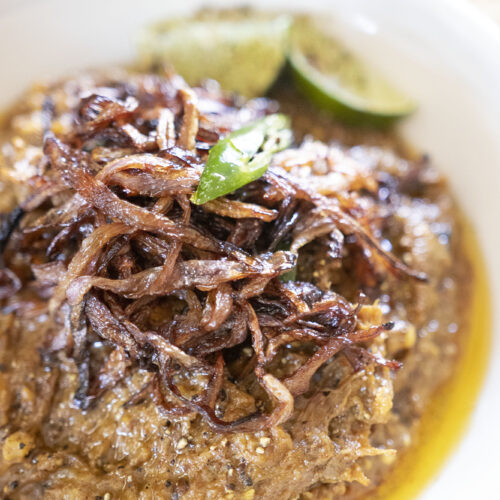 Haleem or Daleem
Ingredients
Grain paste

1

cup

broken Wheat

1/2

tbsp

Urad Dhal

1/2

tbsp

Chana Dhal

1/2

tbsp

Masoor Dhal

1/2

tbsp

Sesame seeds

1/2

tbsp

Rice

1/2

tbsp

split Moong Dhal

1/2

tbsp

Barley

8 – 9

raw Cashew nuts

1

tbsp

Ghee

500

ml

– 1 litre Water

Spicy Mutton

500

gms bone in Mutton

Juice of 1/2 Lime

1

tbsp

of Ghee

2

tbsps

Oil

2

inch

stick Cinnamon

1

Star Anise

4

Black Cardamoms

6

Cardamoms

6

Cloves

10

Peppercorns

1

tsp

Shah Jeera

1

cup

of Fried Onions

3

tsps

Ginger & Garlic paste

1

tsp

Chilli powder

1/2

tsp

Turmeric

2

tsps

Garam Masala

1

tbsp

sliced green Chillies

1/2

cup

Yogurt

1

tbsp

Coriander

1

tbsp

Mint

500

ml

water

Salt to taste

Garnish

Melted Ghee

Fried Onions

Sliced green Chillies

Chopped Coriander & Mints

Fresh cracked Pepper
Instructions
Place all the lentils, barley & rice in a food processor and process till coarse

Heat up one tbsp of ghee and lightly saute the mixture

Add water starting with 500 ml and cook for 15 – 20 mins, stirring in between to prevent burning and adding water as the mixture cooks and thickens

Leave this aside to cool and if preferred you can process half of this till smoother if desired

Marinate the mutton simply with the lime juice and salt

In the Instant pot or a regular pressure cooker heat the ghee and oil together

Add all the whole spices and shah jeera

Add all the mutton and allow to saute on both sides

Add the fried onions and cook for a few minutes

Now add the ginger and garlic paste and all the powder spices and the green chillies

Give this a good mix so the spices coat the meat

Now add the yogurt and mix well

Add the coriander and mint, water, seal the pressure cooker and cook for 40 mins

After 40 mins open the lid and turn the heat back on so all the gravy evaporates and allow to cool

Once cool remove all the bones and whole spices

Mash the meat with your fingers

If your lentil paste has become dry while waiting, add some water and mix it

Add this to the meat mixture and mix/beat continuously for 10 – 15 mins

Once the paste starts to get glutinous and thick it will start to bubble so be sure to have a lid handy to protect yourself.

Switch off the heat and serve with melted ghee, friend onions, sliced green chillies, chopped coriander and mint and fresh cracked pepper