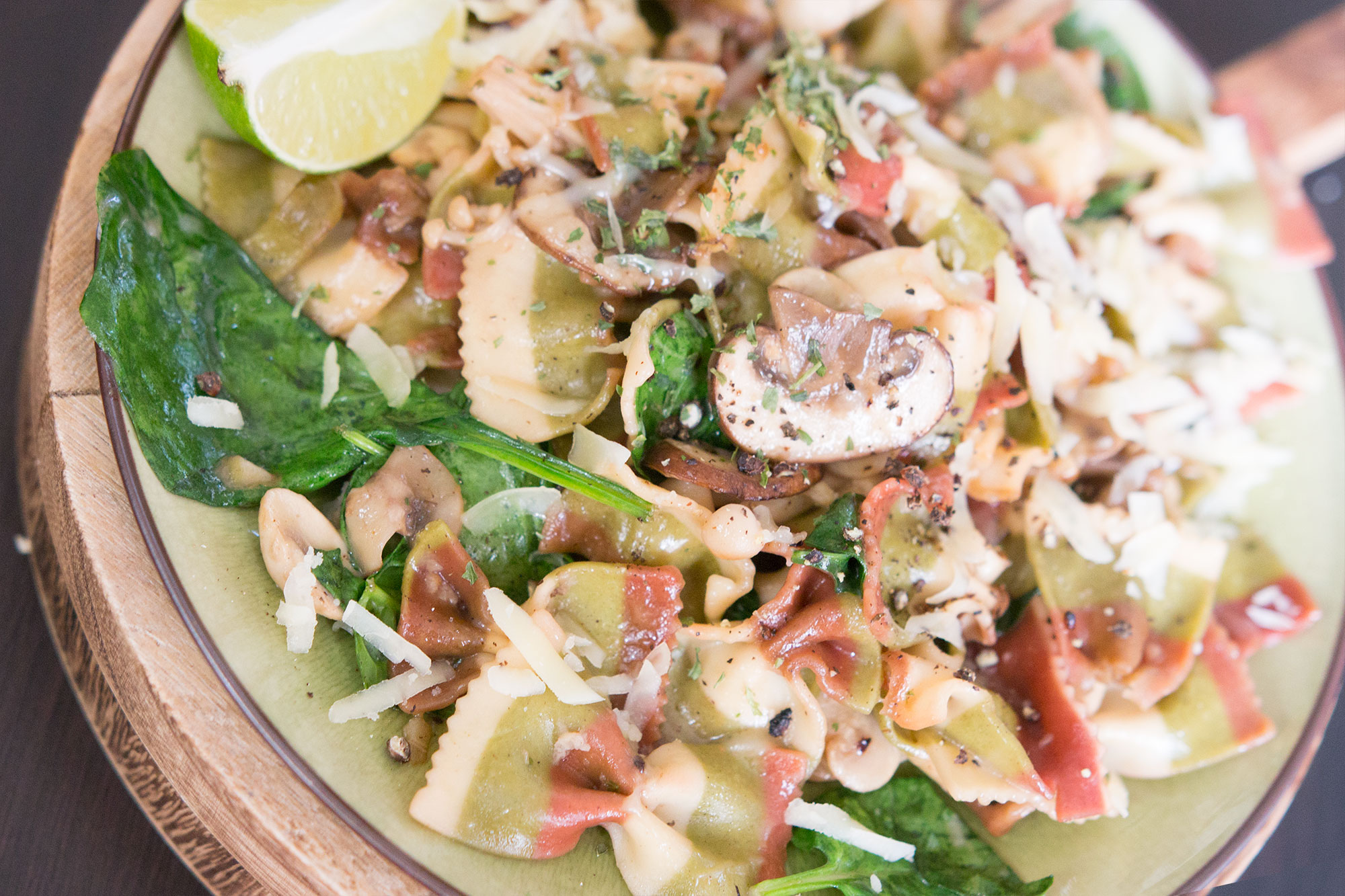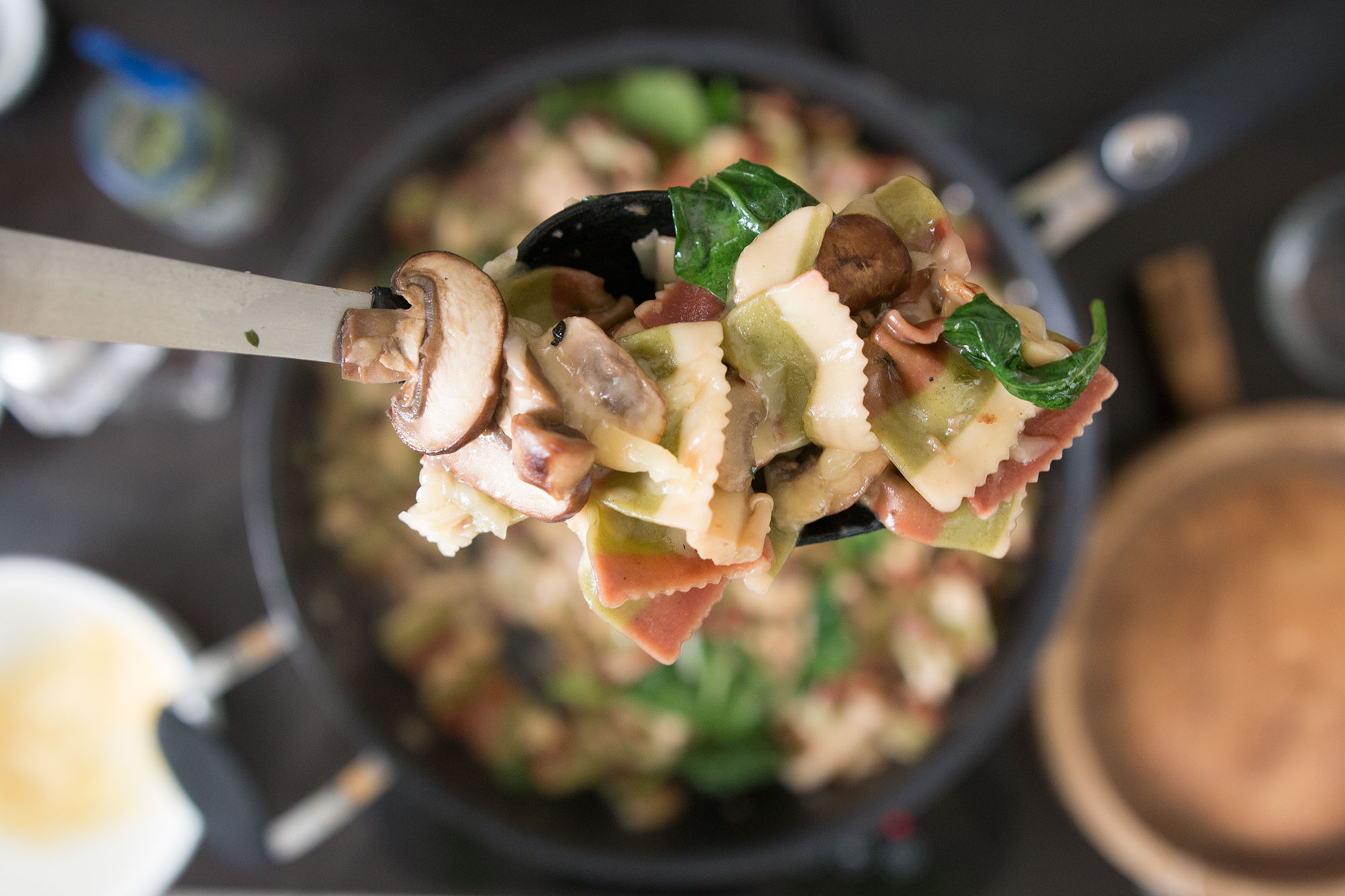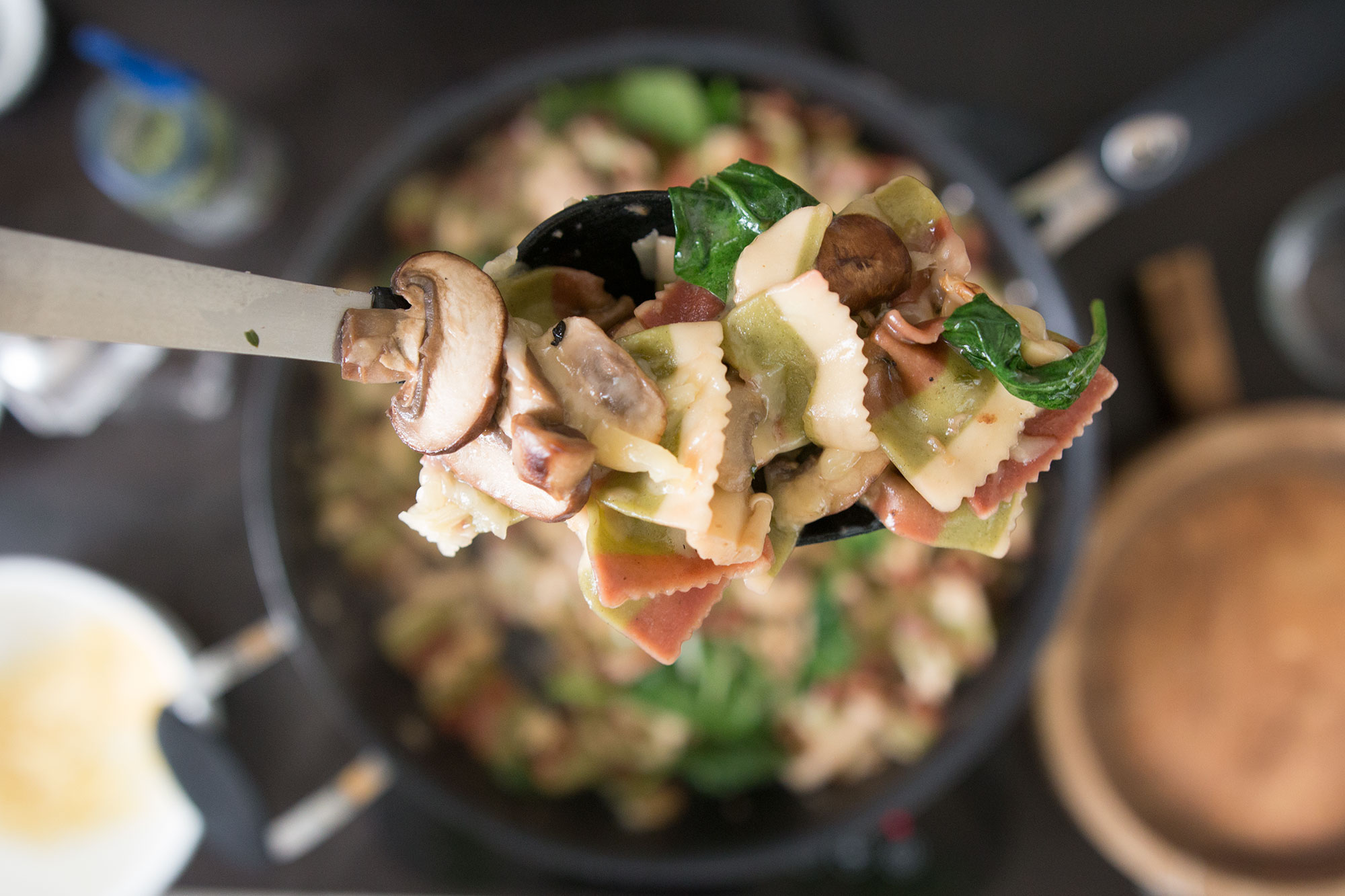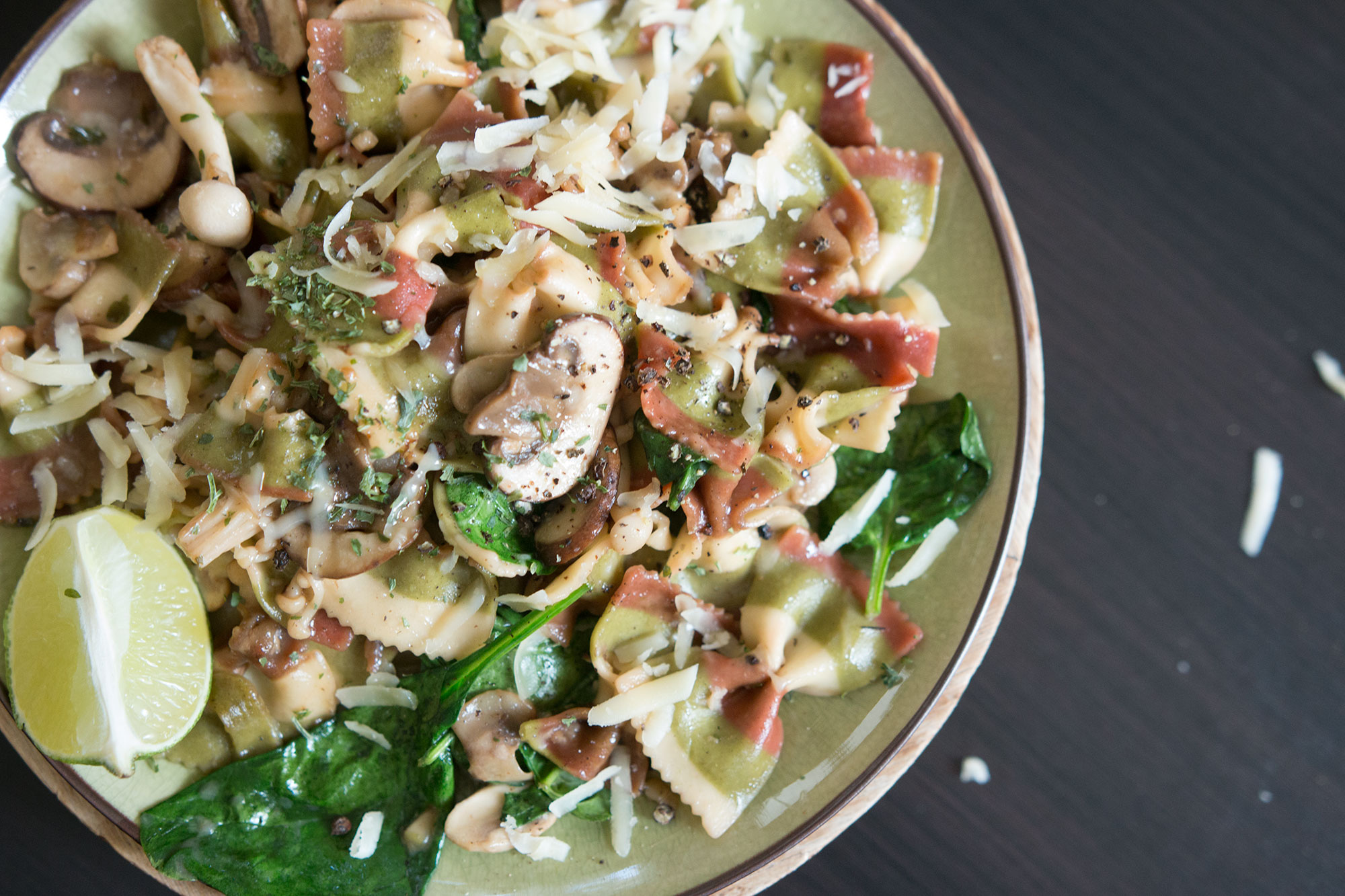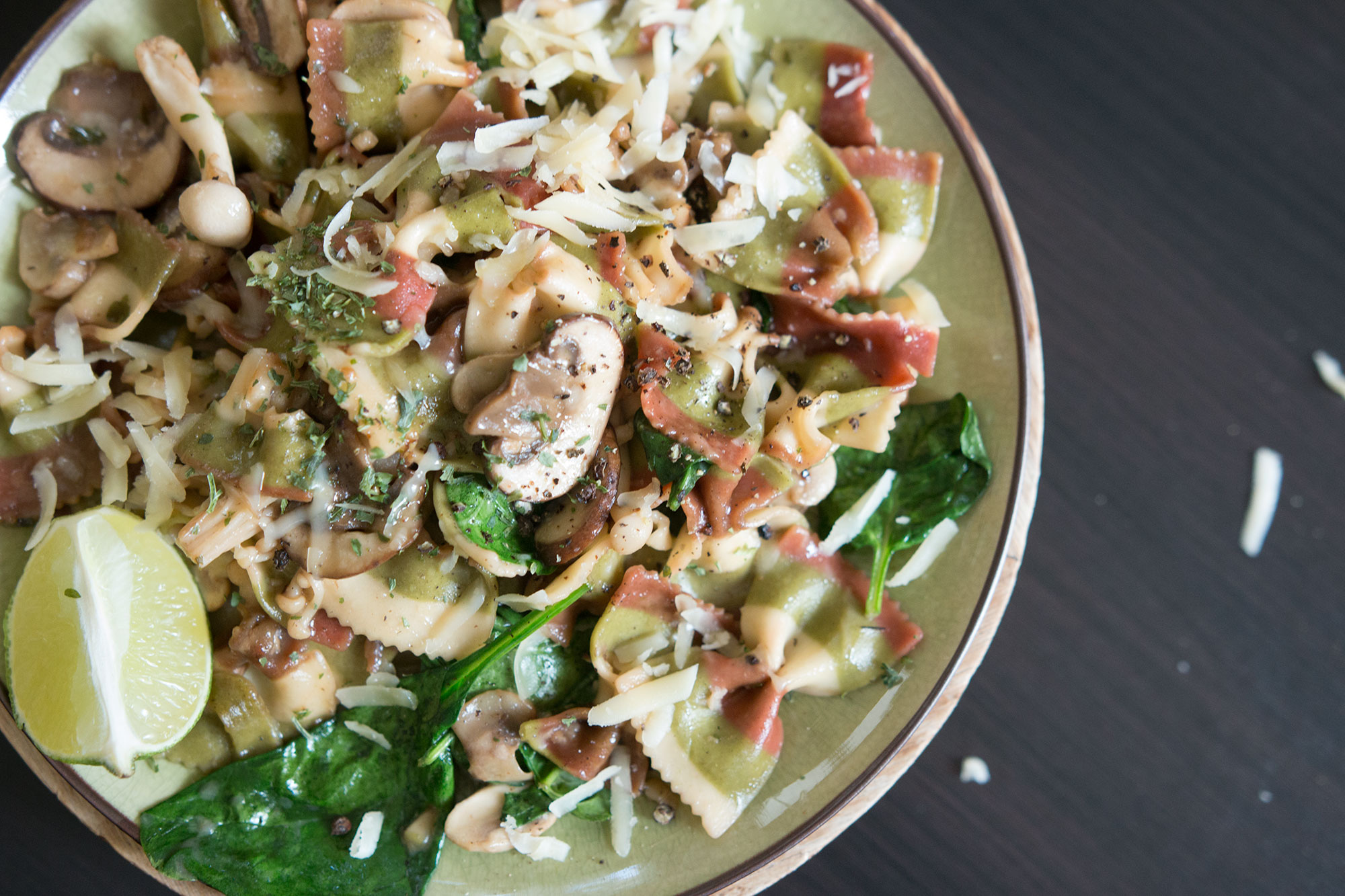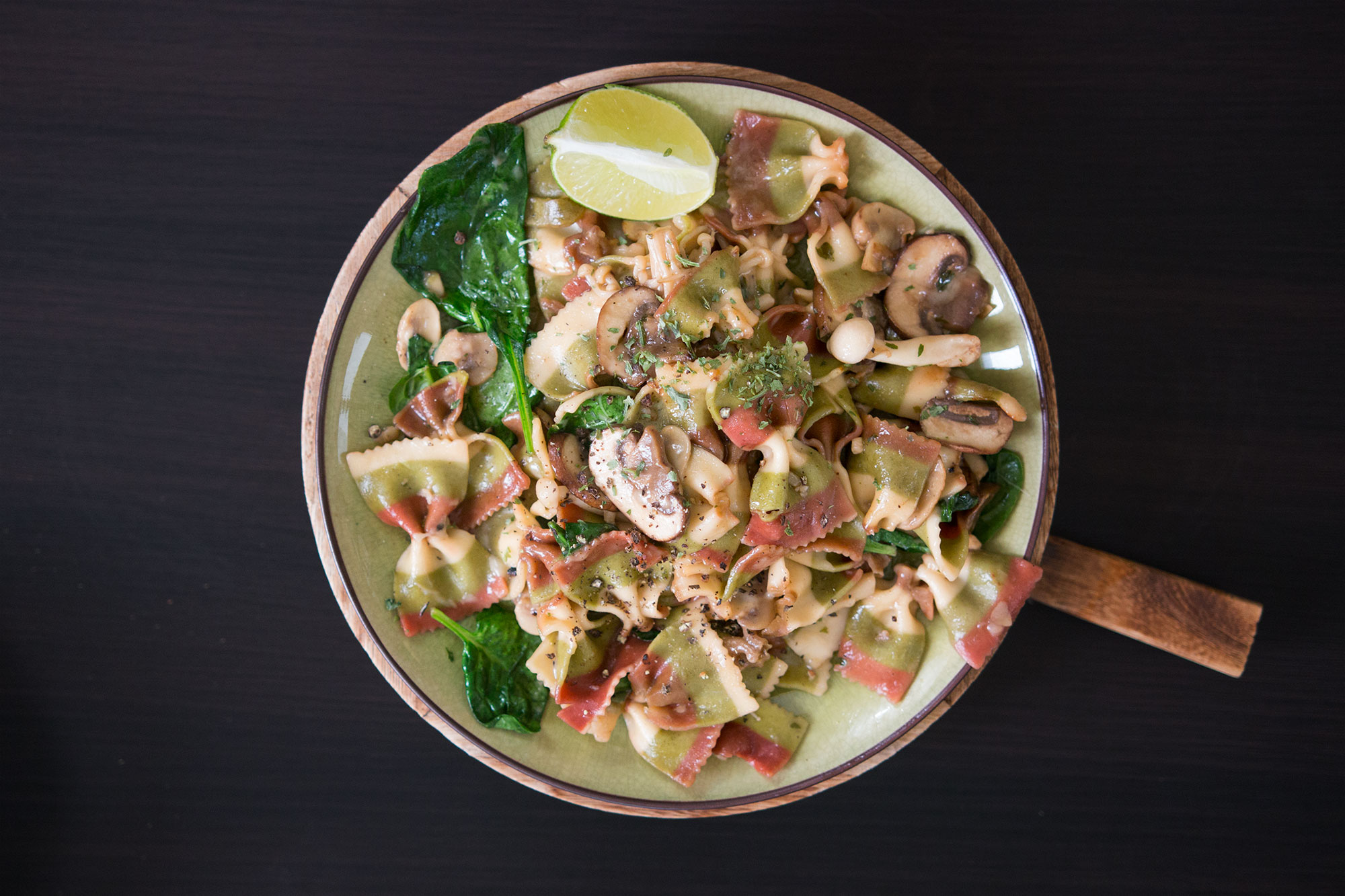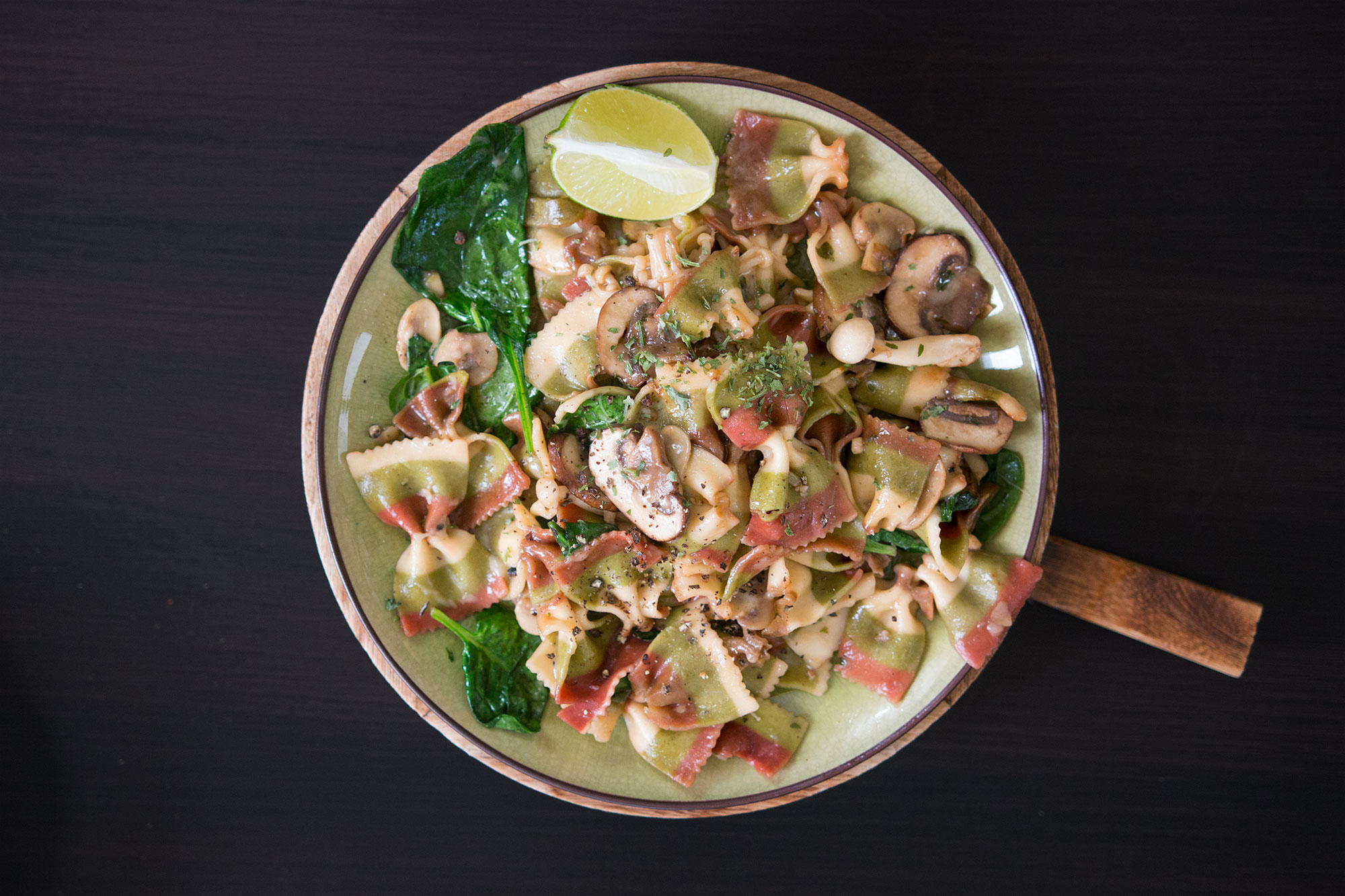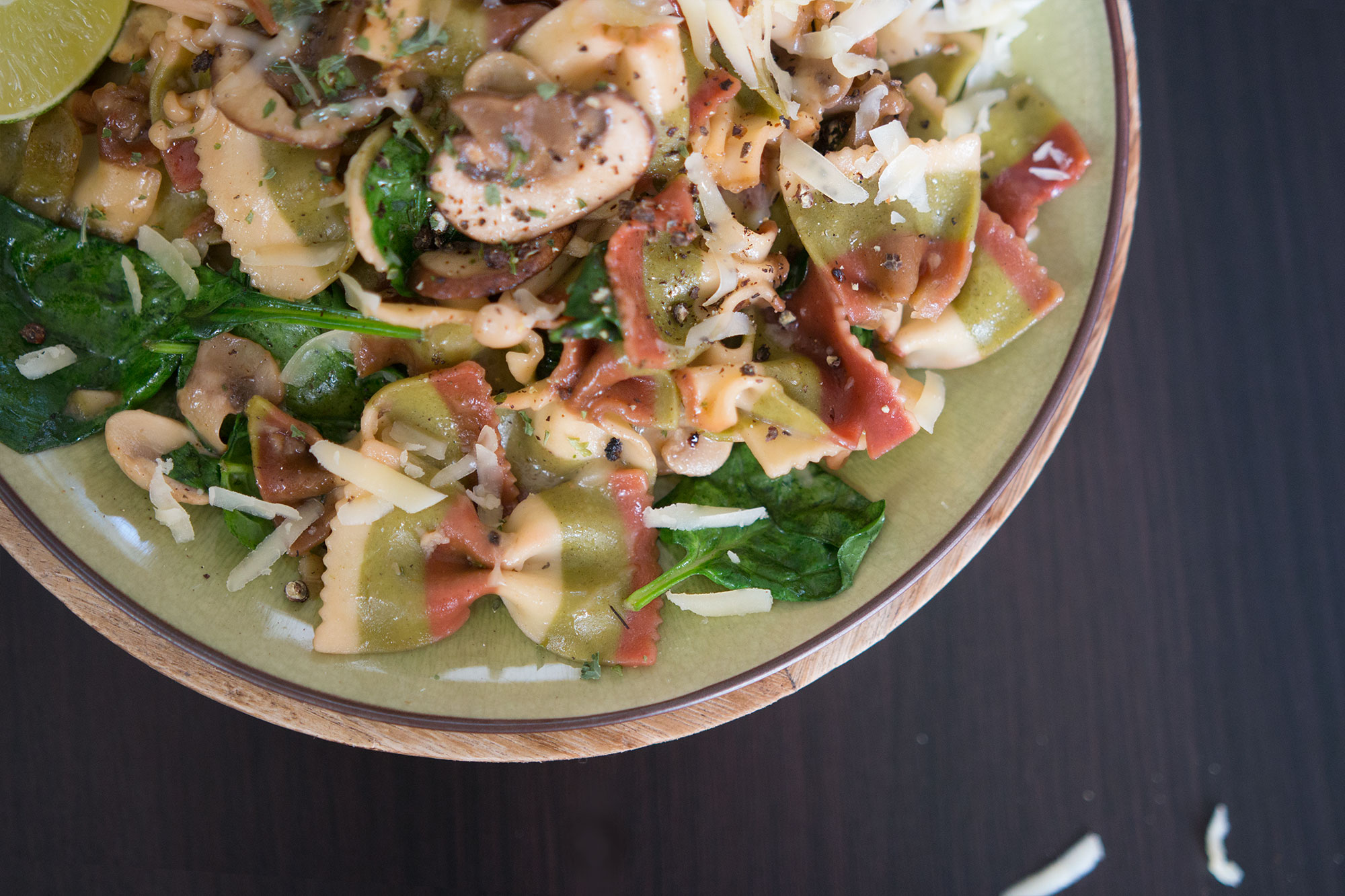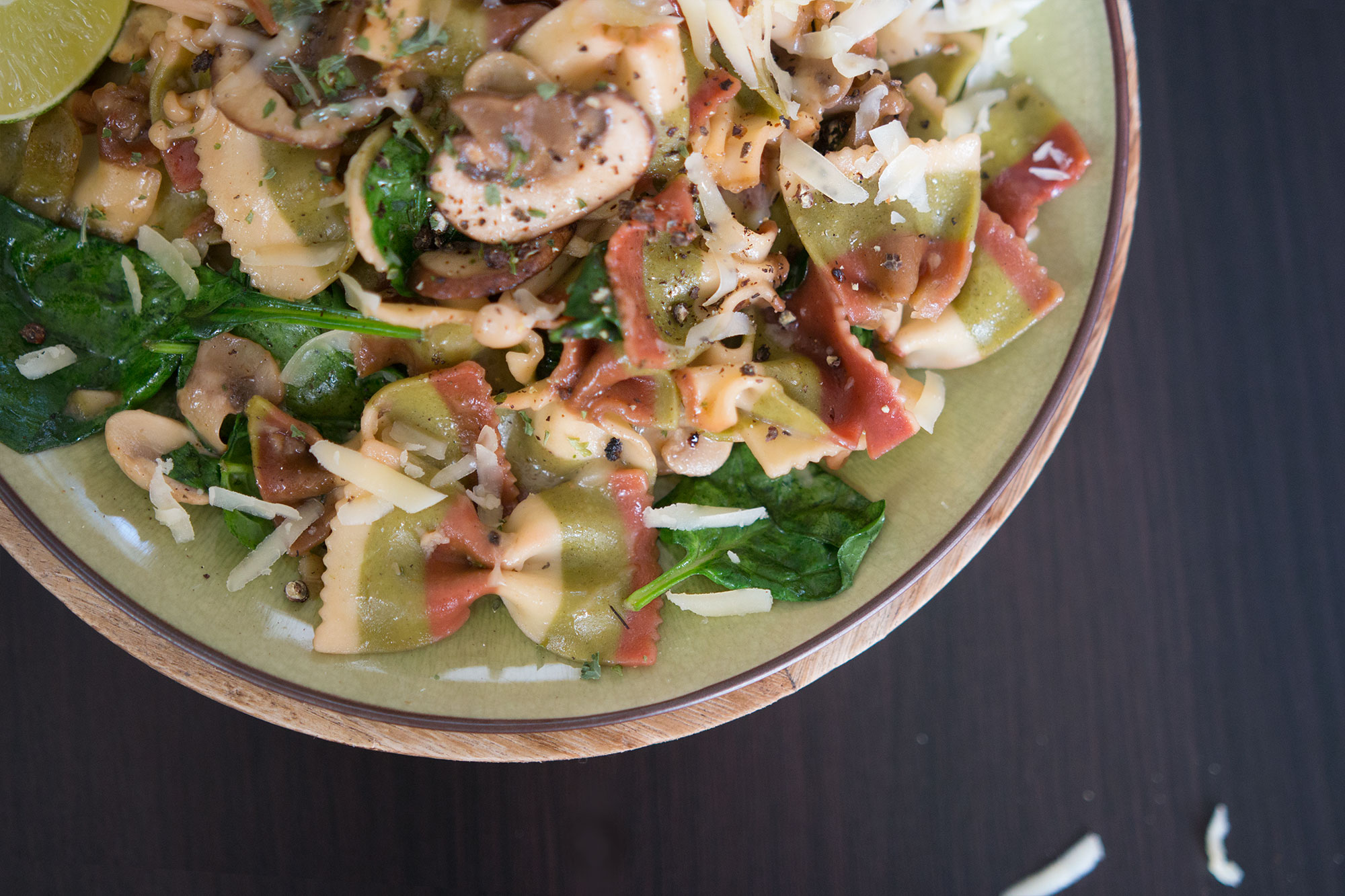 I've had tons of messages from you guys for Vegetarian recipes so here you go!!!! For my Vegan followers, just sub the cheese for a Vegan one or just leave it out altogether.
My inspiration for this simple Easy Weeknight Pasta meal came from these beautiful tri colored Bow tie pasta noodles also known as Farfalle. I also had a lot of left over mushrooms from another recipe so this combination was a no brainer.
Simple flavours like garlic, parsley & pepper, combined with white wine and cheese make this simple recipe absolutely delectable.
[youtube-subscriber nickname=kravingsblog]
Mushroom Bow tie Pasta or Farfalle
Ingredients
250 gms Bowtie pasta or Farfalle
1 – 2 tbsps Butter
1 tbsp minced Garlic
2 cups assorted Mushrooms
1 tsp dried Parsley
1 tsp fresh cracked Pepper
½ cup white wine
Spinach
Butter
Salt & Pepper & Cheese
And Swiss Emmental Cheese
Instructions
Melt a tbsp of butter and I'm going to saute 2 cups of assorted Mushrooms, I have some regular baby bellas white & brown, shemeji & enoki, but you can use any kind you like.
Add 1 tbsp minced Garlic – I'm just going to saute this till the garlic has flavoured the butter. Saute all the mushrooms, add a bit more butter, and let these sweat. Add ½ a cup of white wine, you can also add some ginger ale or apple cider for a non alcoholic version.
I'm going to add some dehydrated Parsley, you can easily add fresh parsley of you like. Add Pepper
Taste for salt and add salt to taste
While this is reducing down I'm going to cook the bow tie pasta or far fallay in boiling salted water. After it's cooked, I'm going to frain all the water and tip the Farfallay into the sauce.
Add one cup of baby spinach and I'm going to follow this with a cup of grated cheese – I'm using Swiss Emmental but you can use Asiago or Parmesan.
Serve with a wedge if lime and an extra sprinkling of cheese.
https://kravingsfoodadventures.com/mushroom-bow-tie-pasta-farfalle/