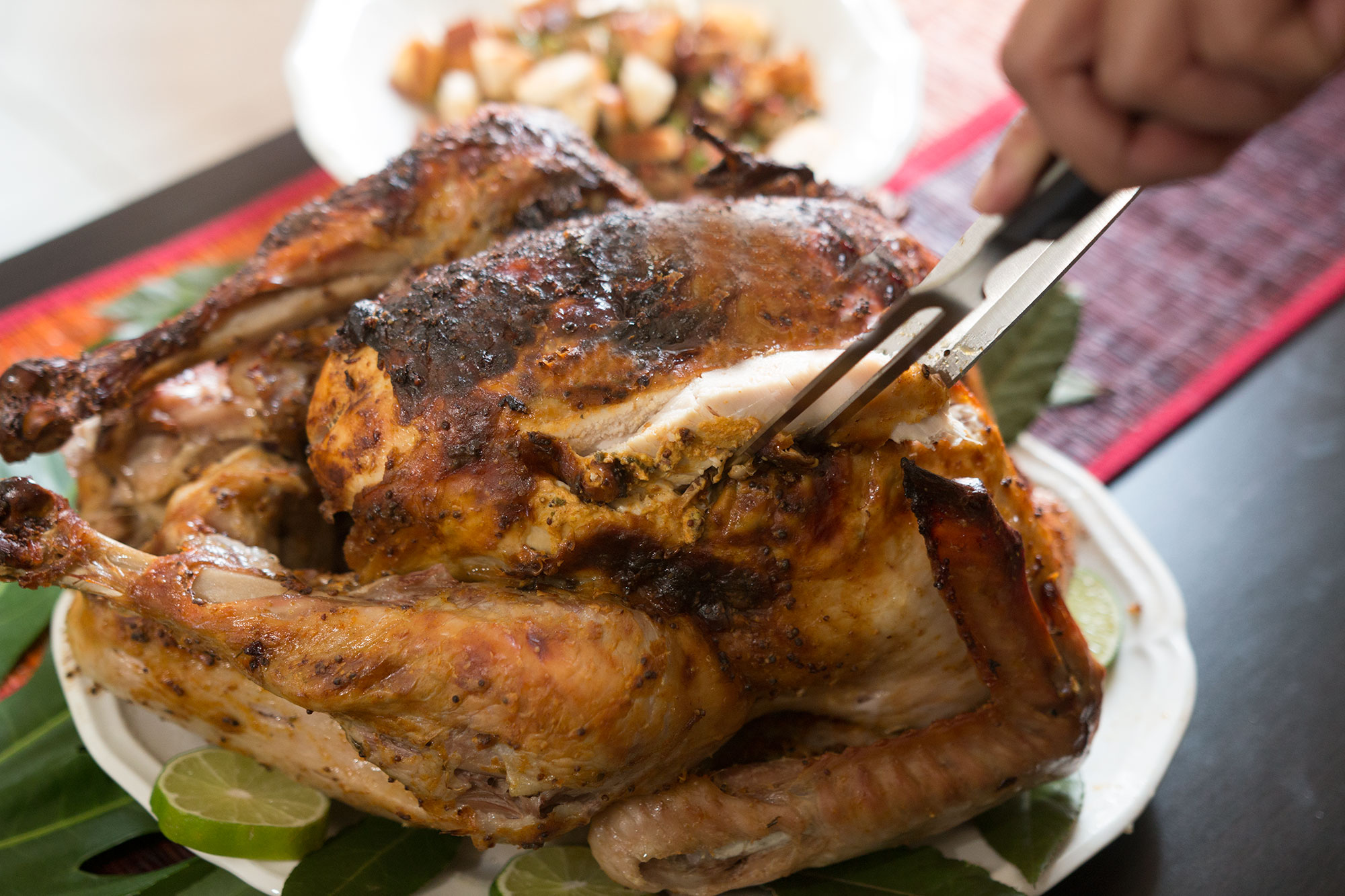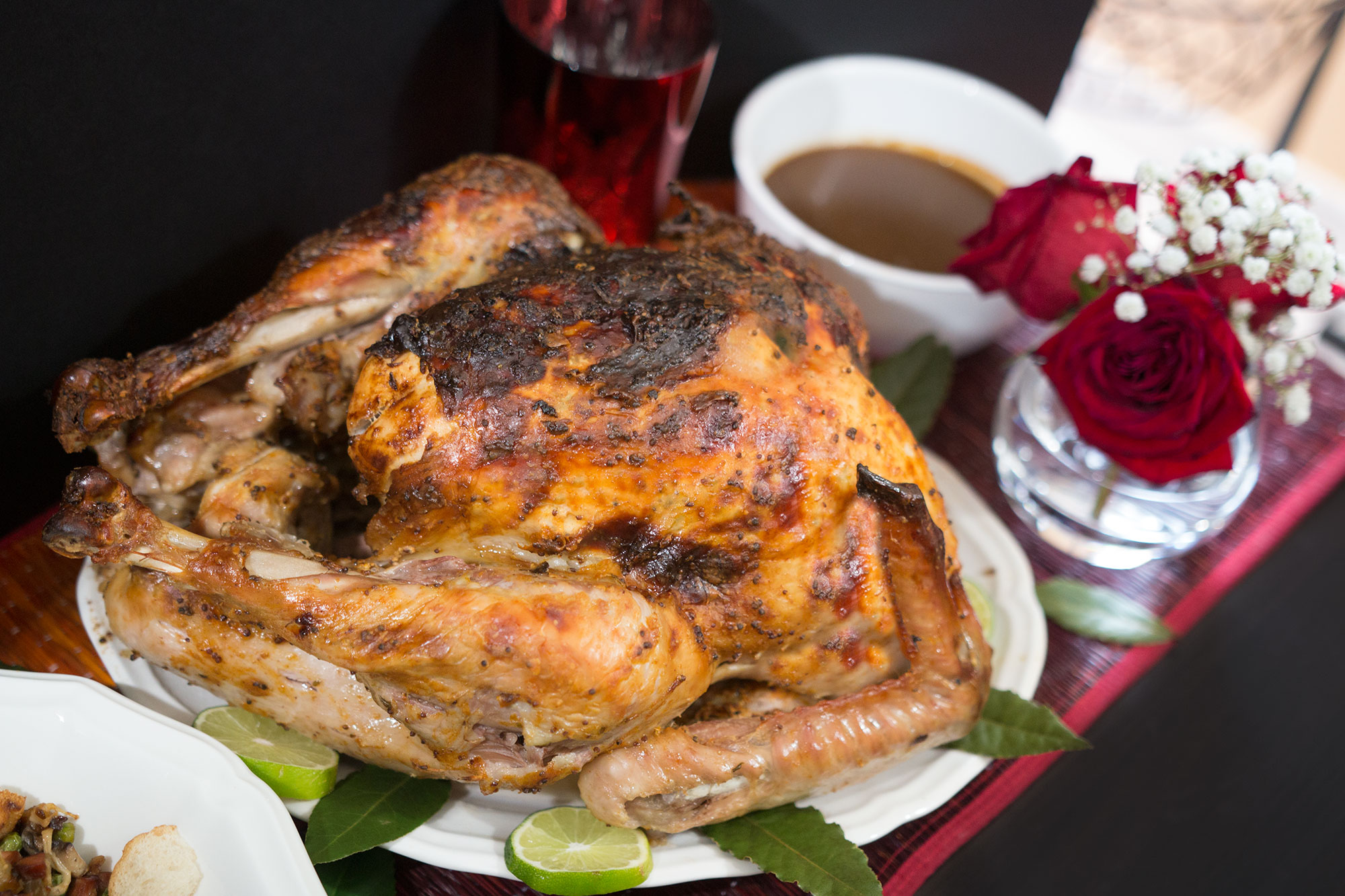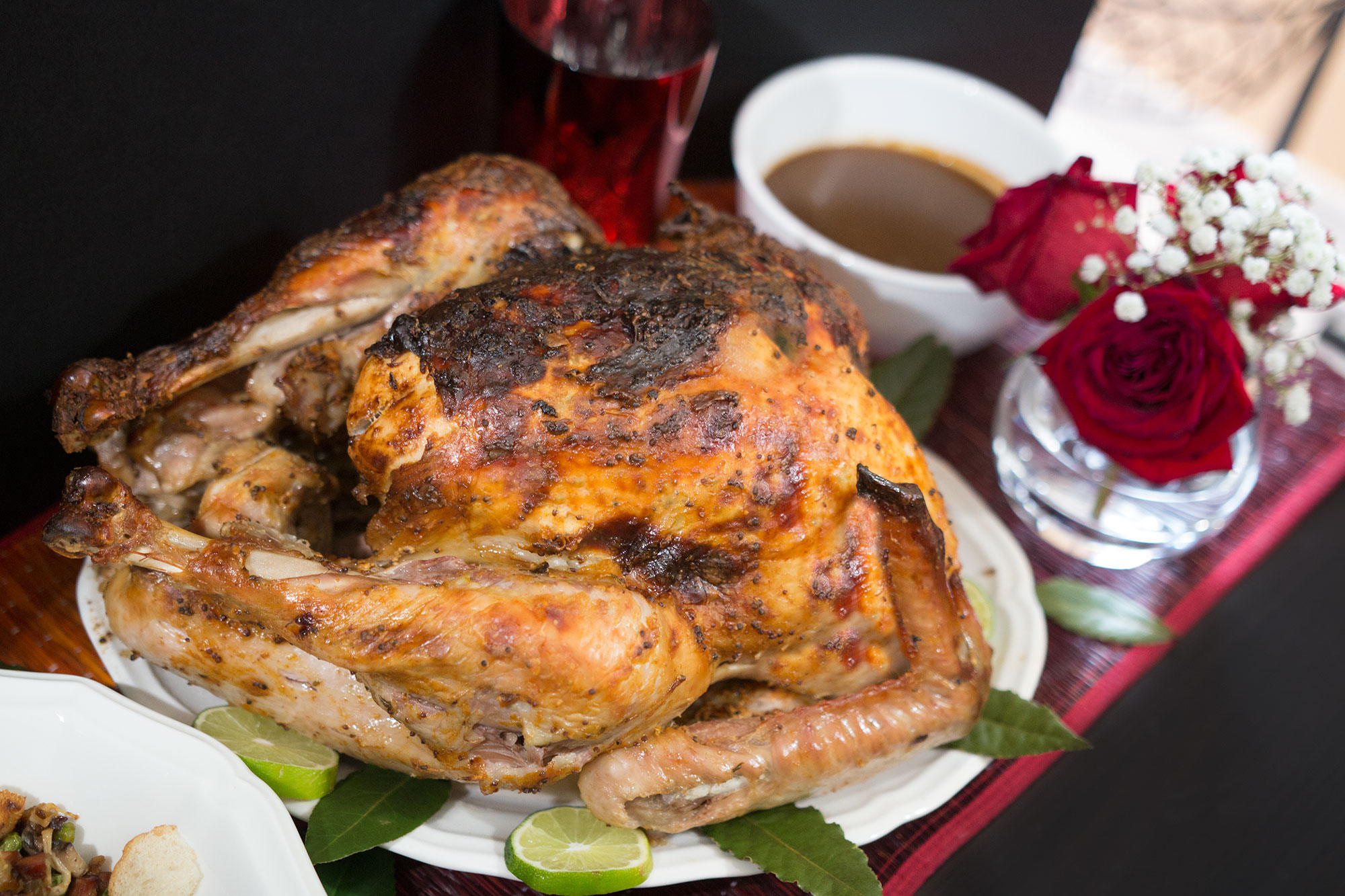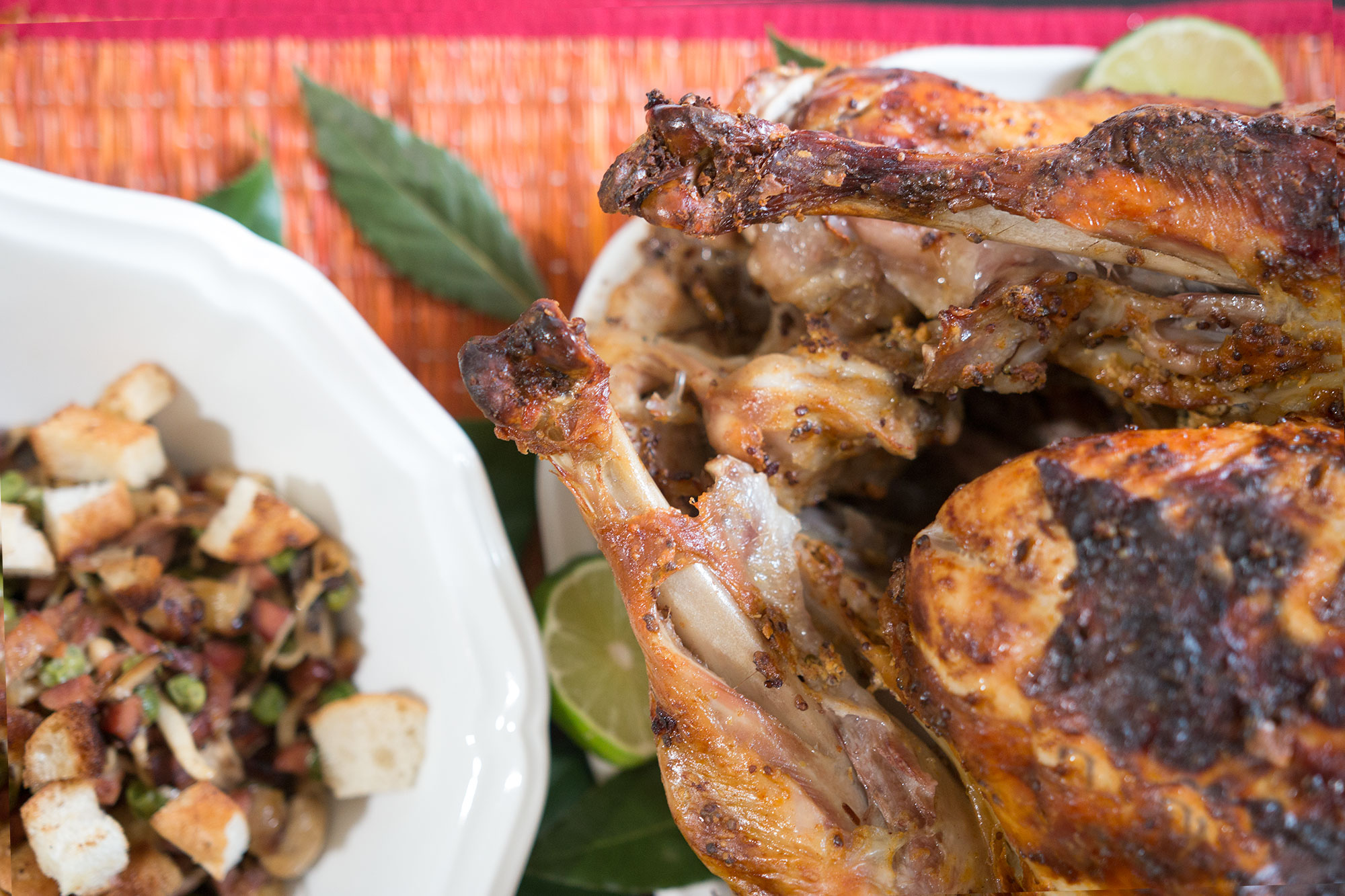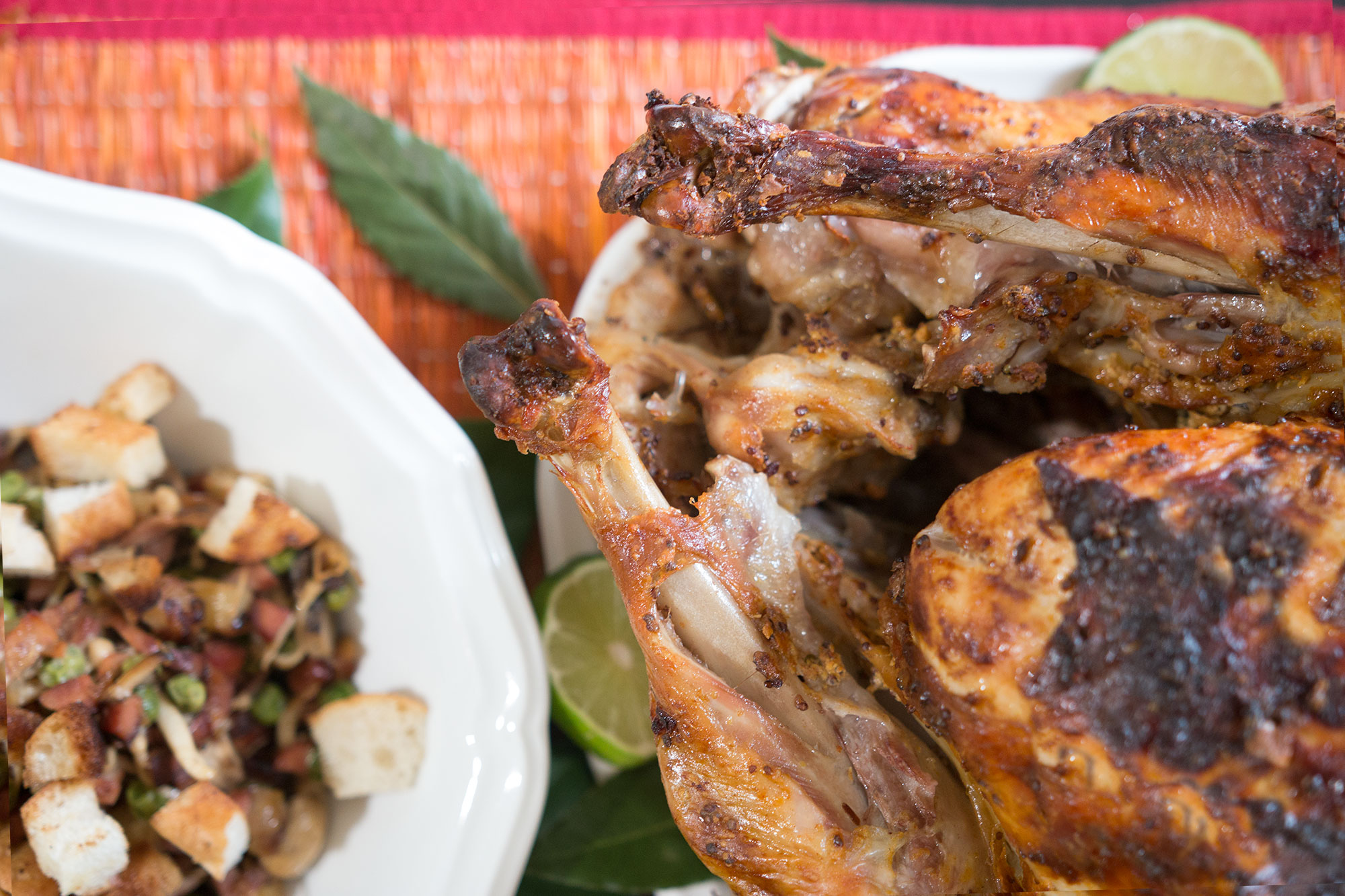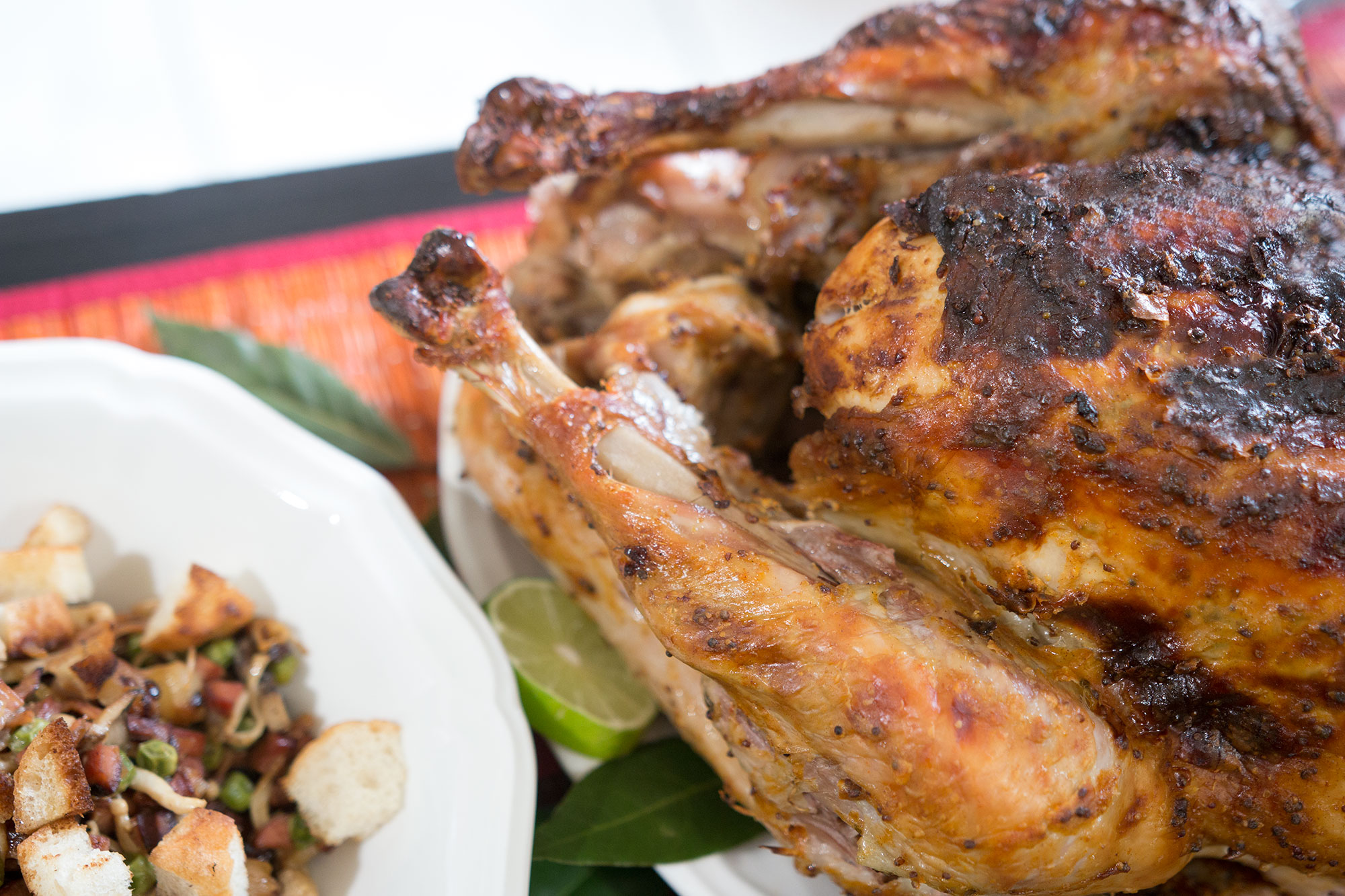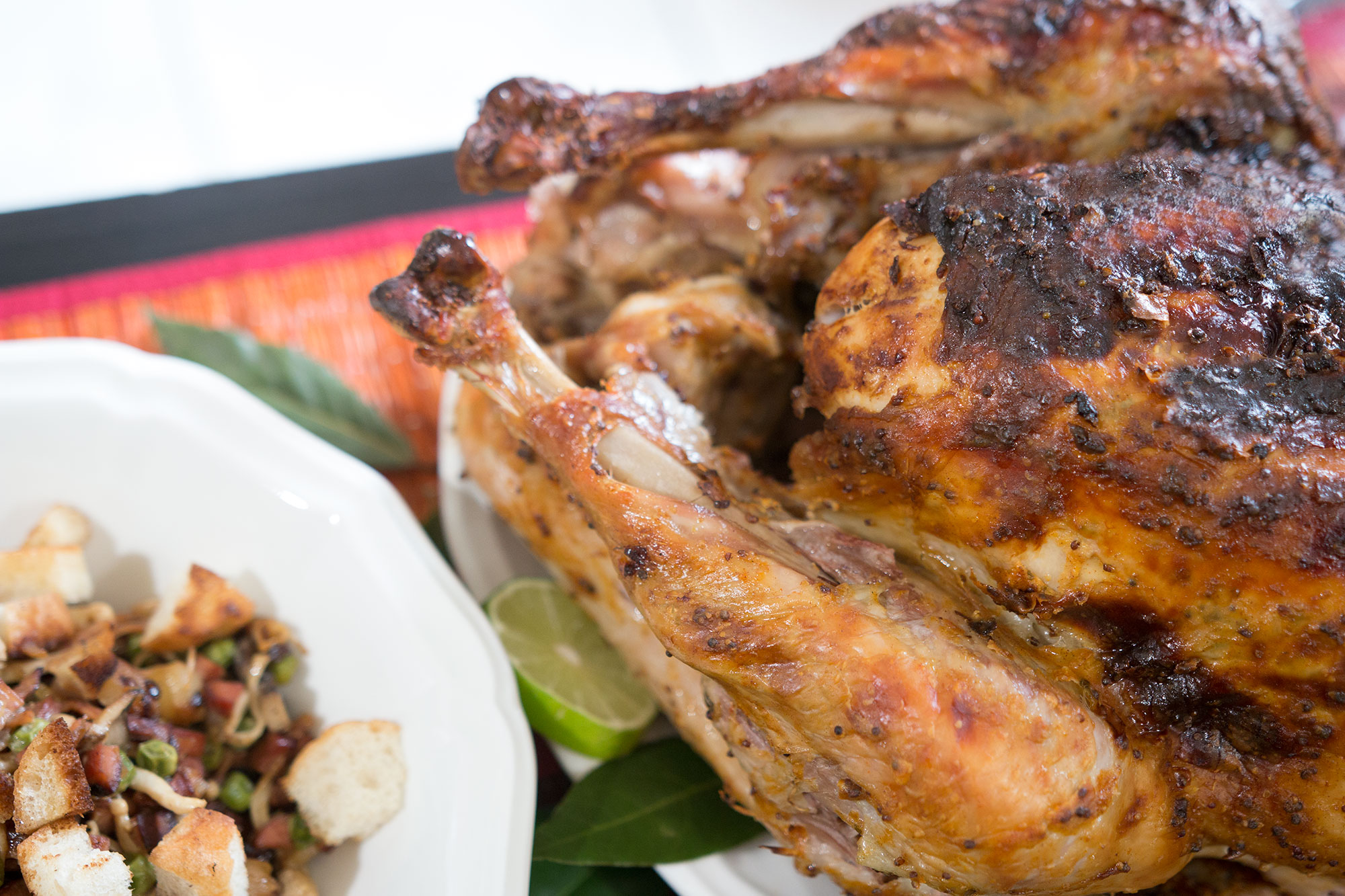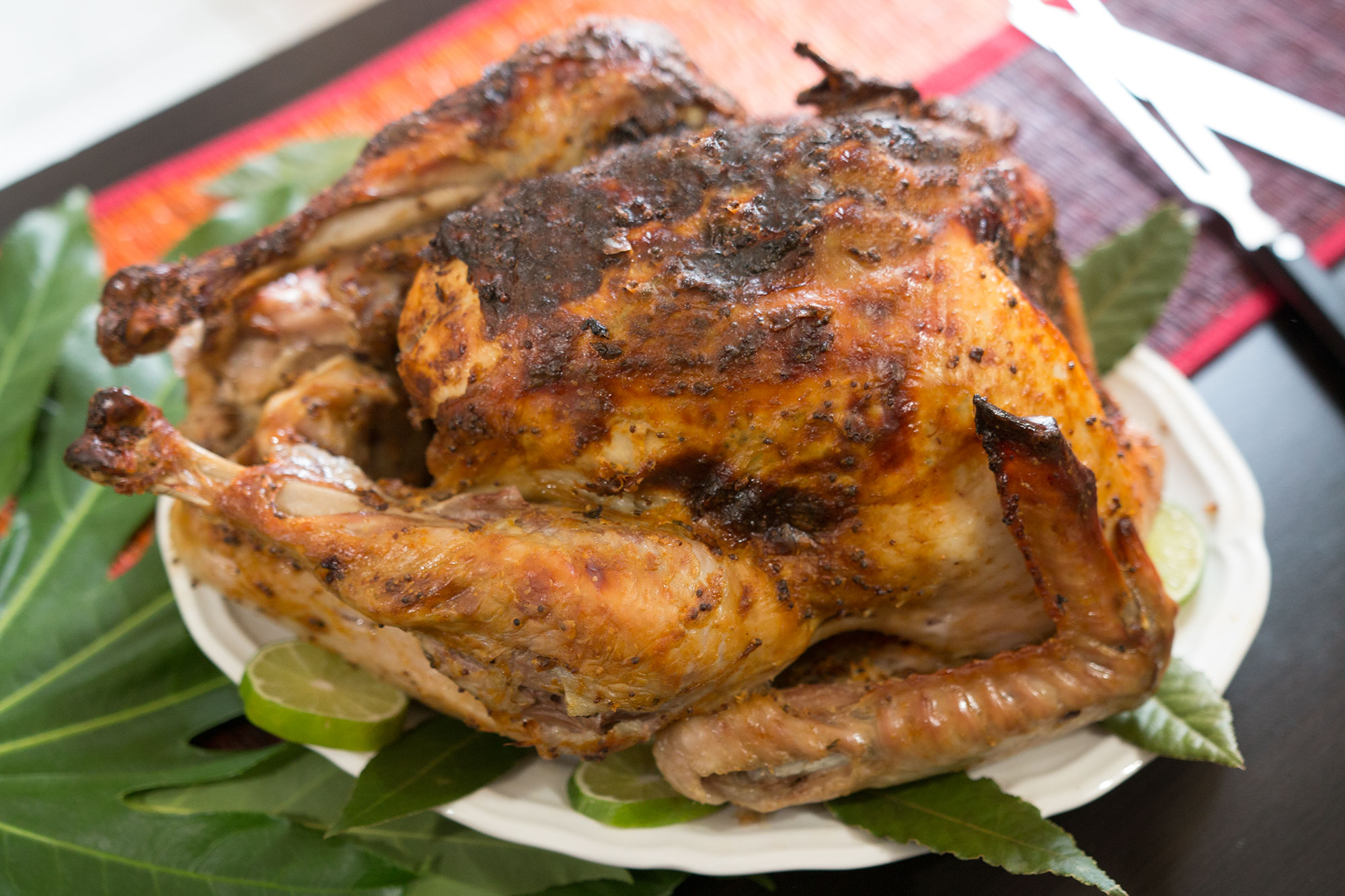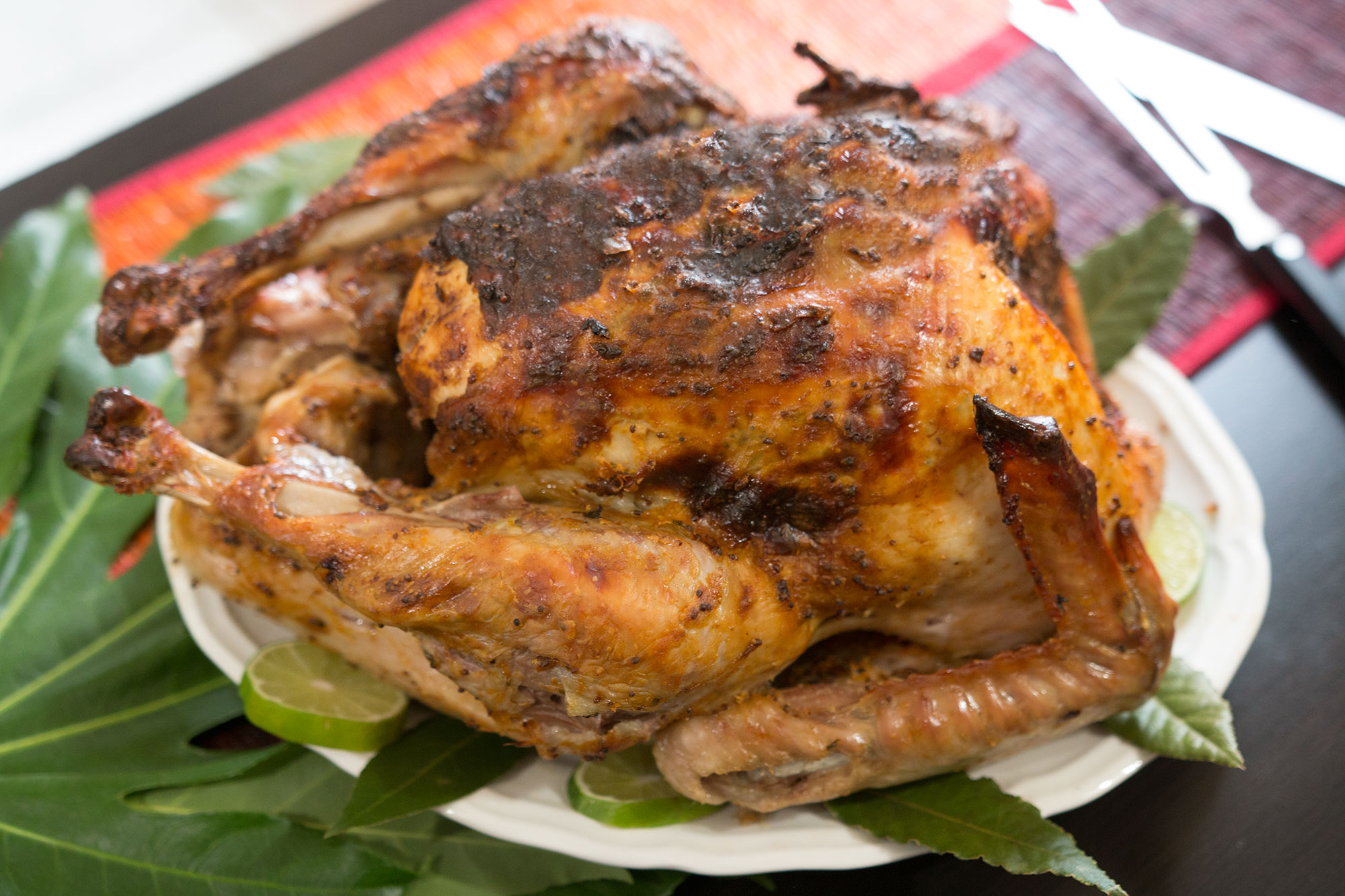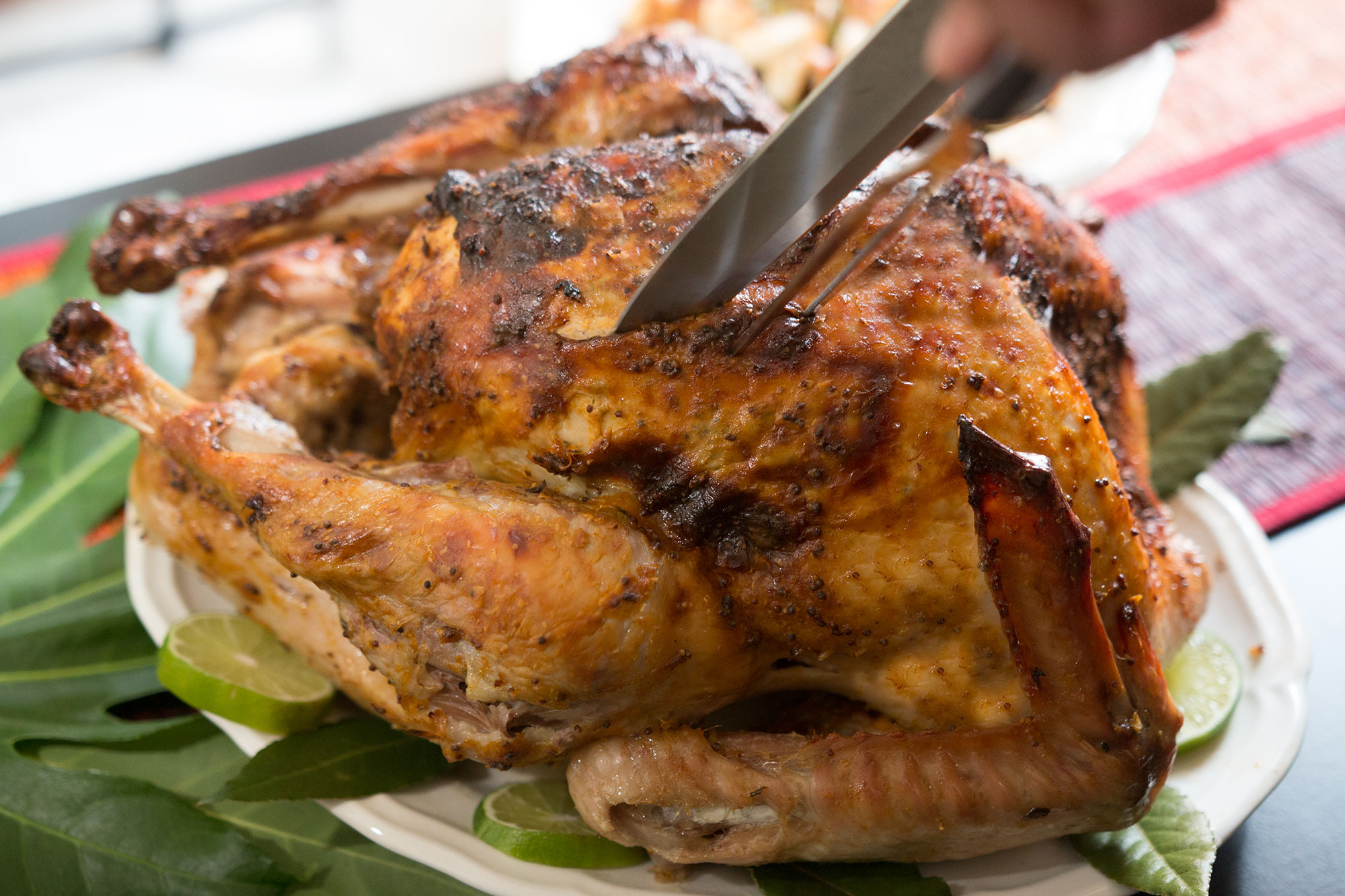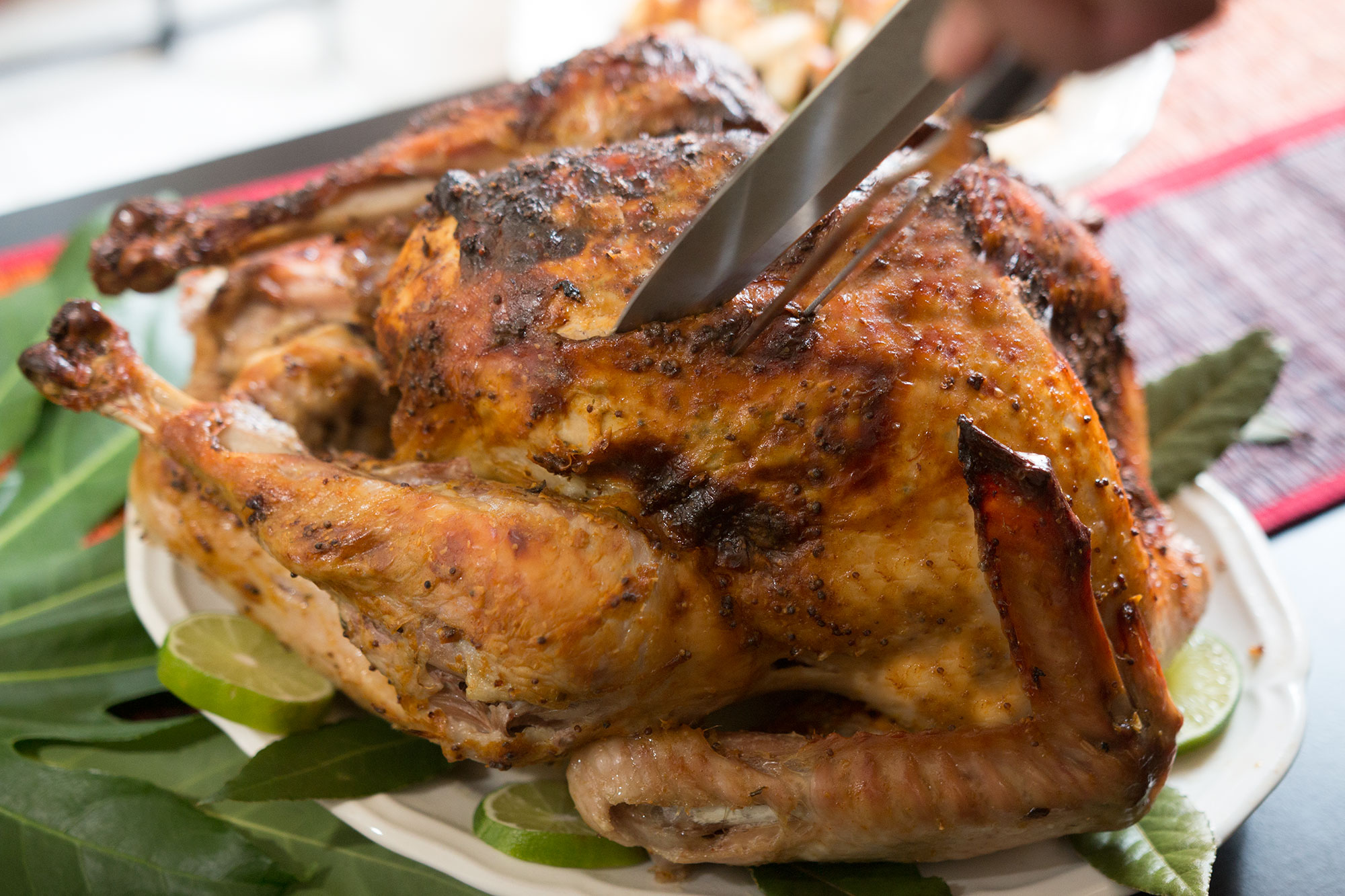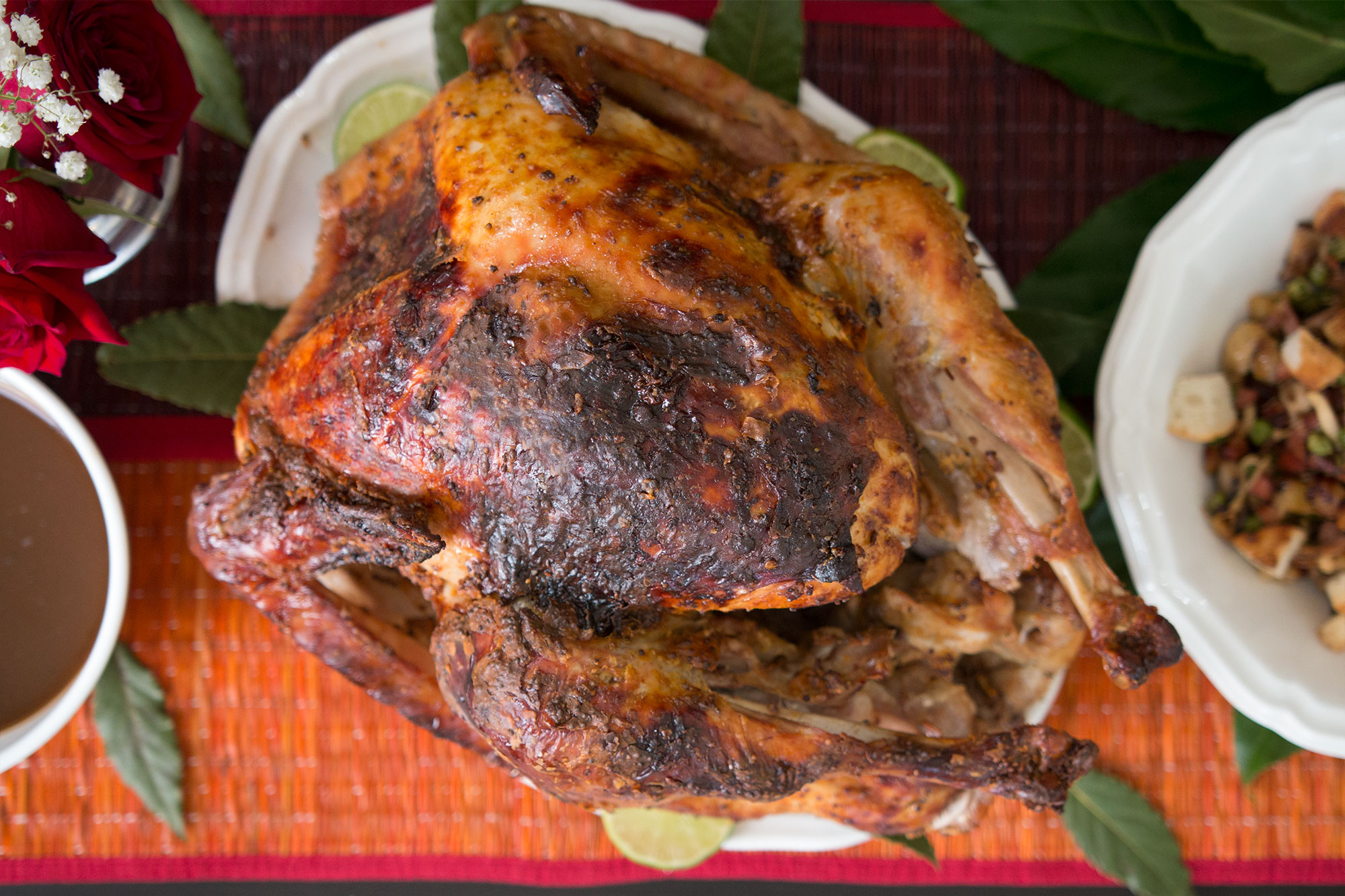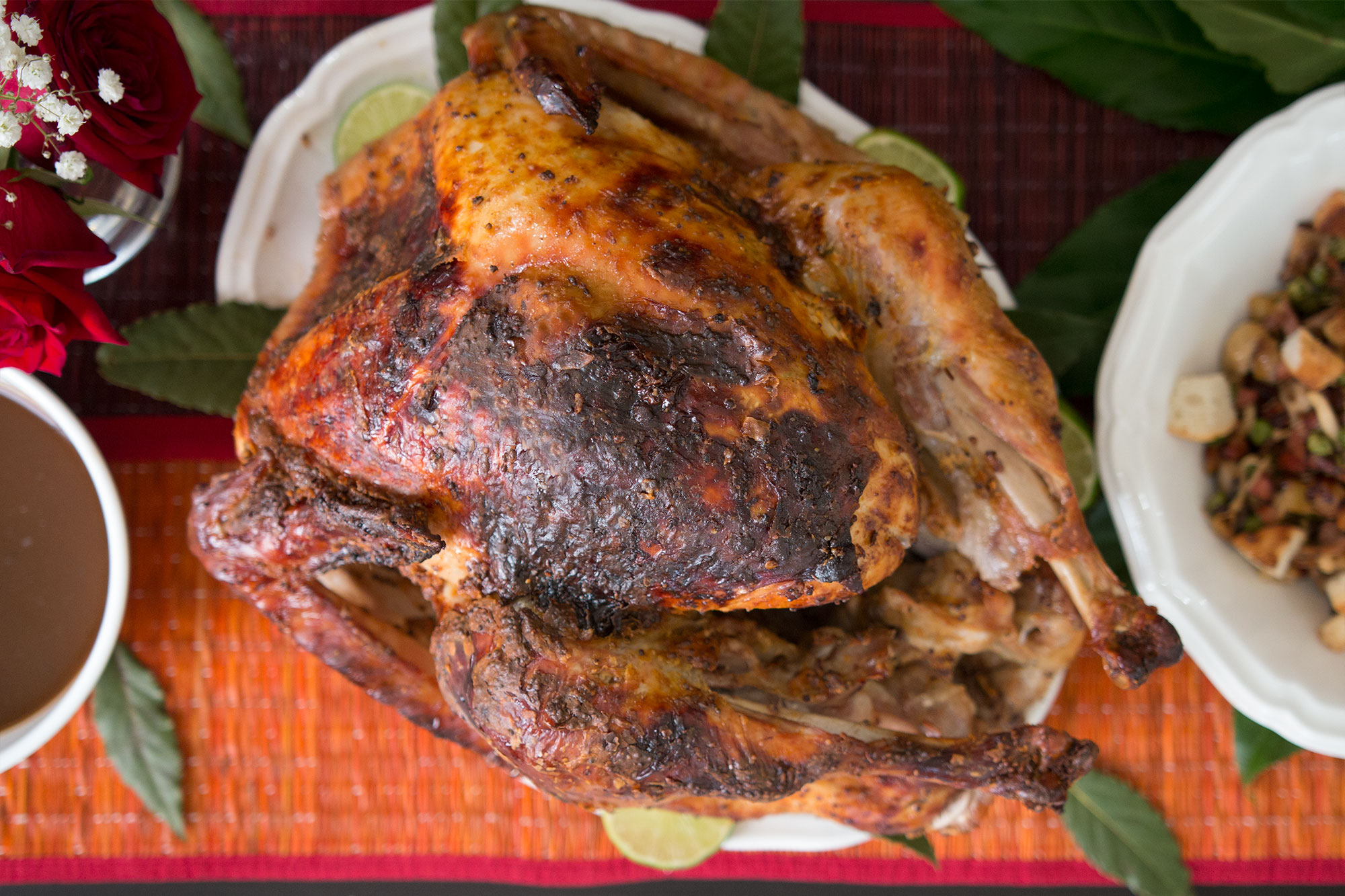 Every year come Thanksgiving or Christmas, I plan on making a bird with a different flavor twist – I've done Spiced, Tandoori & Middle Eastern and this year I decided to give into one of my favorite things … good ol' Mustard. Whether I use fresh or frozen Turkey, I have always brined my bird in 4 liters of a simple brining liquid and the result is a delicious and moist bird.
If you've never brined a bird, I highly recommend you try it. Without trying to get too scientific, the flavored brine a combination of salt, sugar and spices penetrates through the otherwise bland flesh through the process of Osmosis.
This year I decided to soak my 16 lb bird in a lighly spiced Buttermilk. Bay leaves, powdered Mustard & Paprika will spice the  delicate Buttermilk and marinate the bird for 24 hours. The next day I slather it with Mustard and bake it in my hot oven.
If you're confused about the cooking and defrosting times, canadianturkey.ca has an incredible selection of tools for you – https://www.canadianturkey.ca/whole-bird-turkey-calculator/
#Shoutout
As most YouTube creators and Bloggers do, I had to tape and photograph this Turkey way before Thanksgiving. I couldn't get a frozen bird as there wasn't enough time to defrost it before I had to shoot. After calling several stores including all the major players Garden Basket in Markham were the only store that was able to rustle up a Turkey for me. Special thanks to Daniel from the meat department for making this happen.
http://www.thegardenbasket.ca/
[youtube-subscriber nickname=kravingsblog]
Buttermilk brined Mustard Turkey
Ingredients
16 lb – 7.2 kgs Turkey fresh or defrosted
Brine
4 tbsps Dijon Mustard
2 tsps Paprika
3 liters Buttermilk
1 litre water
6 Bay leaves
4 tsps Salt
Marinade
4 tbsps Dijon Mustard
2 tbsps whole grain Mustard
1 tsp Paprika
2 tbsps Olive Oil
½ tsp dried Parsley
1 Onion cut in quarters
1 Bell pepper cut in a large dice
2 cups assorted Mushrooms
1 lime cut in halves
3 – 4 cloves of Garlic
Instructions
Prepare the Turkey by removing all of the Offal and the neck from the cavity
Prepare the brine by mixing everything together and pour over the Turkey
Marinate this for 24 hours
After 24 hrs, drain the brine and pat the Turkey dry
Prepare the Marinade and rub all over the Turkey
Add the lime halves and the garlic and place the Turkey in a roasting pan
Add the Onions, Green Peppers and Mushrooms
Add the Turkey Neck and Offal
Cover and cook for 1-2 hours and then open and allow to brown
Cover dark spots with tin foil
https://kravingsfoodadventures.com/buttermilk-brined-mustard-turkey/