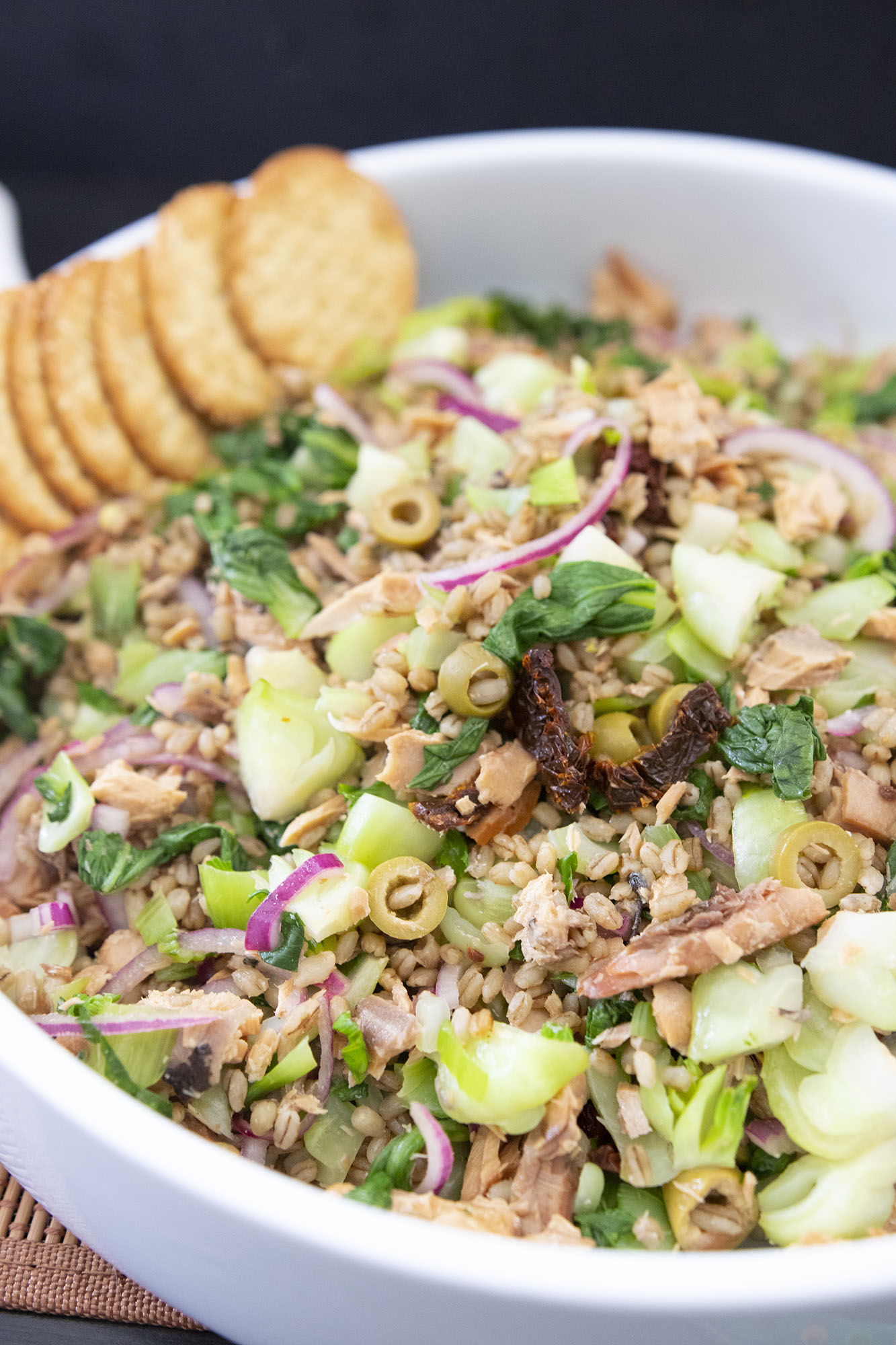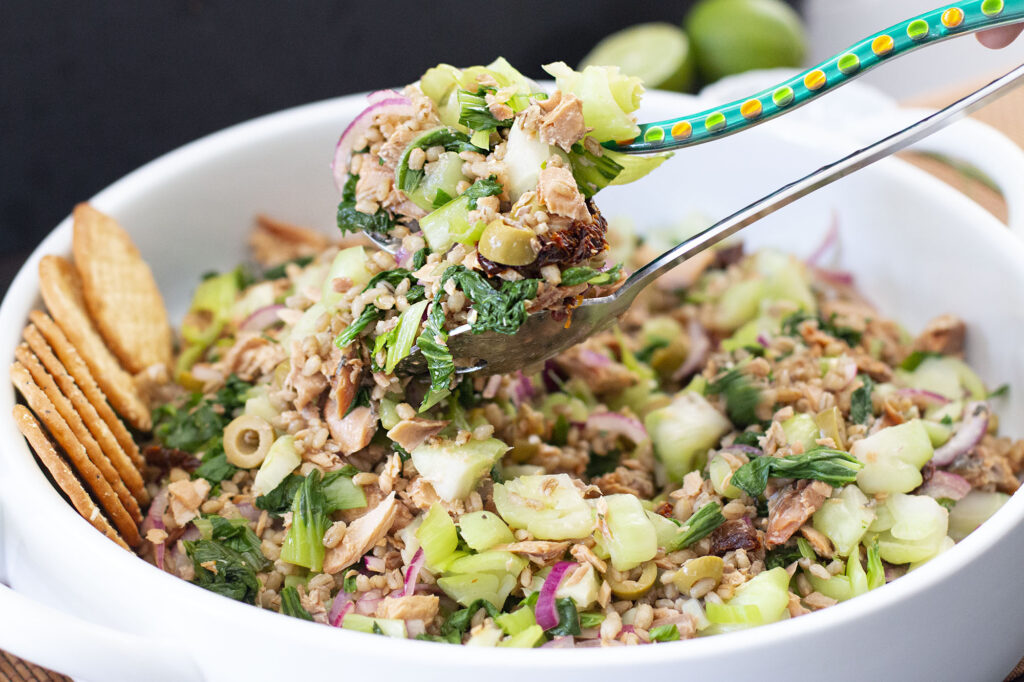 Barley, Bok choy and Salmon are tossed together with other simple ingredients to make this delicious cold salad.
This salad started off as an experiment when I threw together a bunch of left over ingredients from my fridge. The simplicity of this salad packs such great flavor, that this is a real keeper.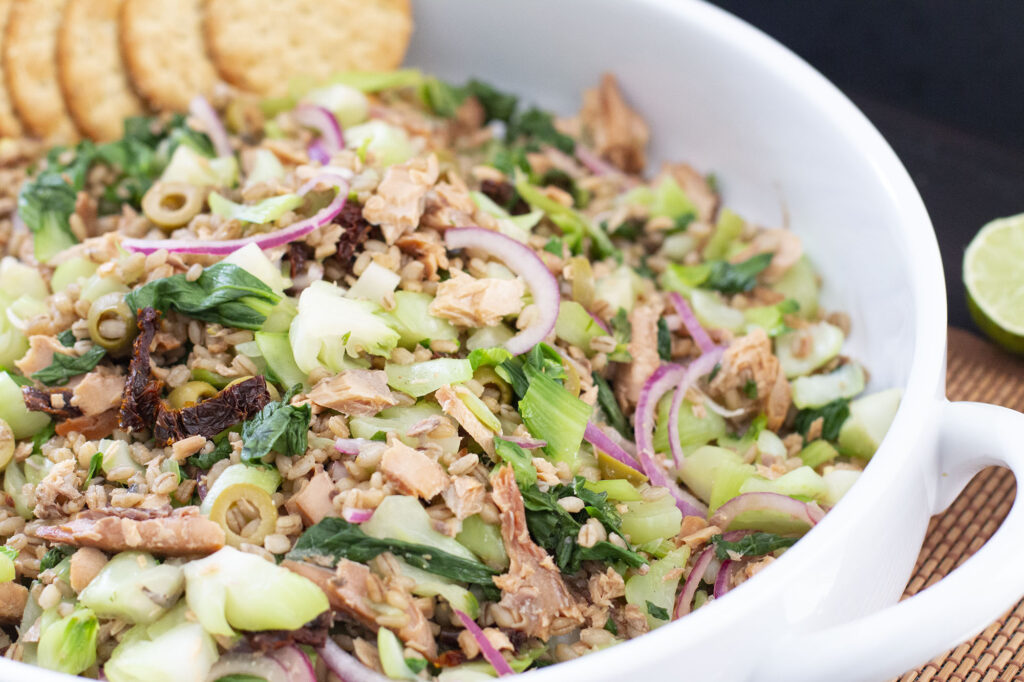 I've used wild caught, pacific smoked Salmon here. I love using Canadian ingredients, but if you don't have this you can use tinned Salmon or even Tuna.
Bok Choy is a favorite in my recipes, I usually like to blanch them, cut them in half and then sear them in a hot wok, but in this recipe, I decided to use it instead of lettuce – brilliant substitution.
Barley is something I personally love and I've encouraged many to use it in their recipes. Most commonly it's great in a soup but many don't know that it's also great when stir fried.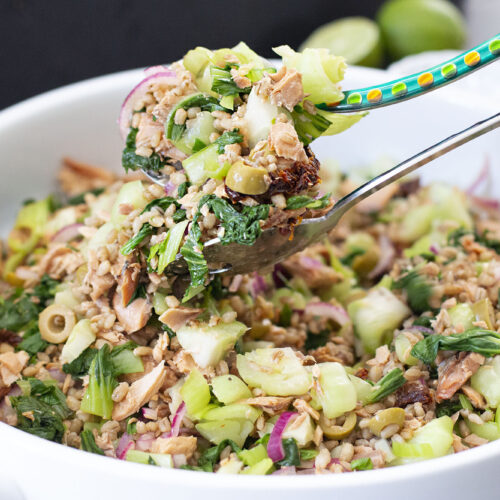 Barley, Bok choy & Salmon salad
Ingredients
1

cup

Barley

presoaked

1.6

oz

725 gms baby Bok Choy

1/2

cup

Red Onion

Juice of 1 – 2 Limes

1/4

cup

chopped sun-dried Tomatoes

1/2

cup

sliced green Olives

2 – 4

tbsps

Soya sauce

1

lb

or 454 gms wild smoked Salmon
Instructions
Soak the Barley ( 30 – 40 mins to overnight) and then boil it for 20 mins till al dente

Boil the bok choy for 2 mins and cool

Heat a wok with very little oil and saute the barley with 2 tbsps of the soya sauce

Slice the red onion and soak in in the juice of a lime

Once the bok choy is cool, chop it

Add it to a bowl, add the onion

Add the sun dried tomatoes

Add the olives

Add the barley after it's cooled

Crumble the salmon

Taste and add more lime juice and soya as required