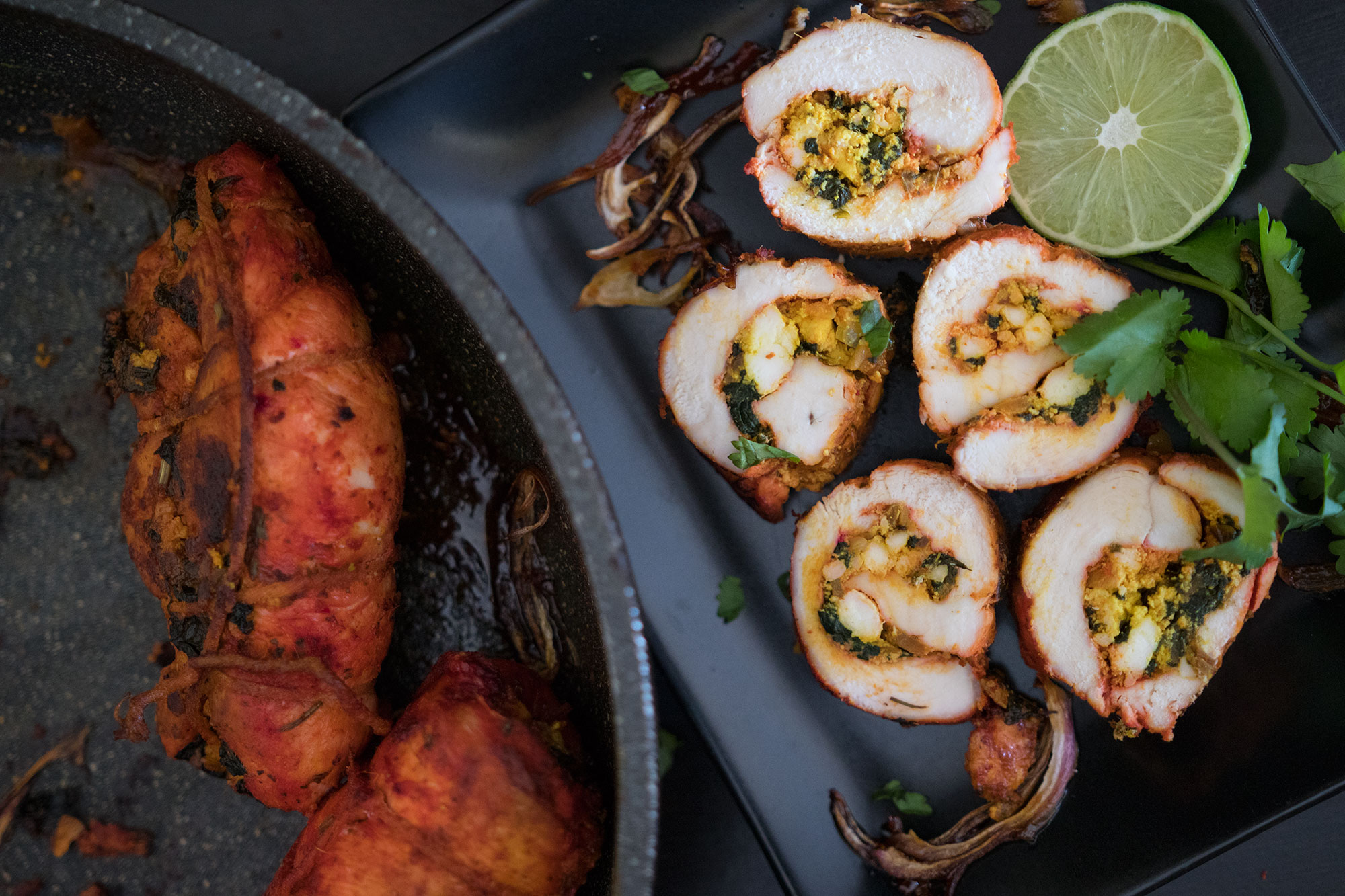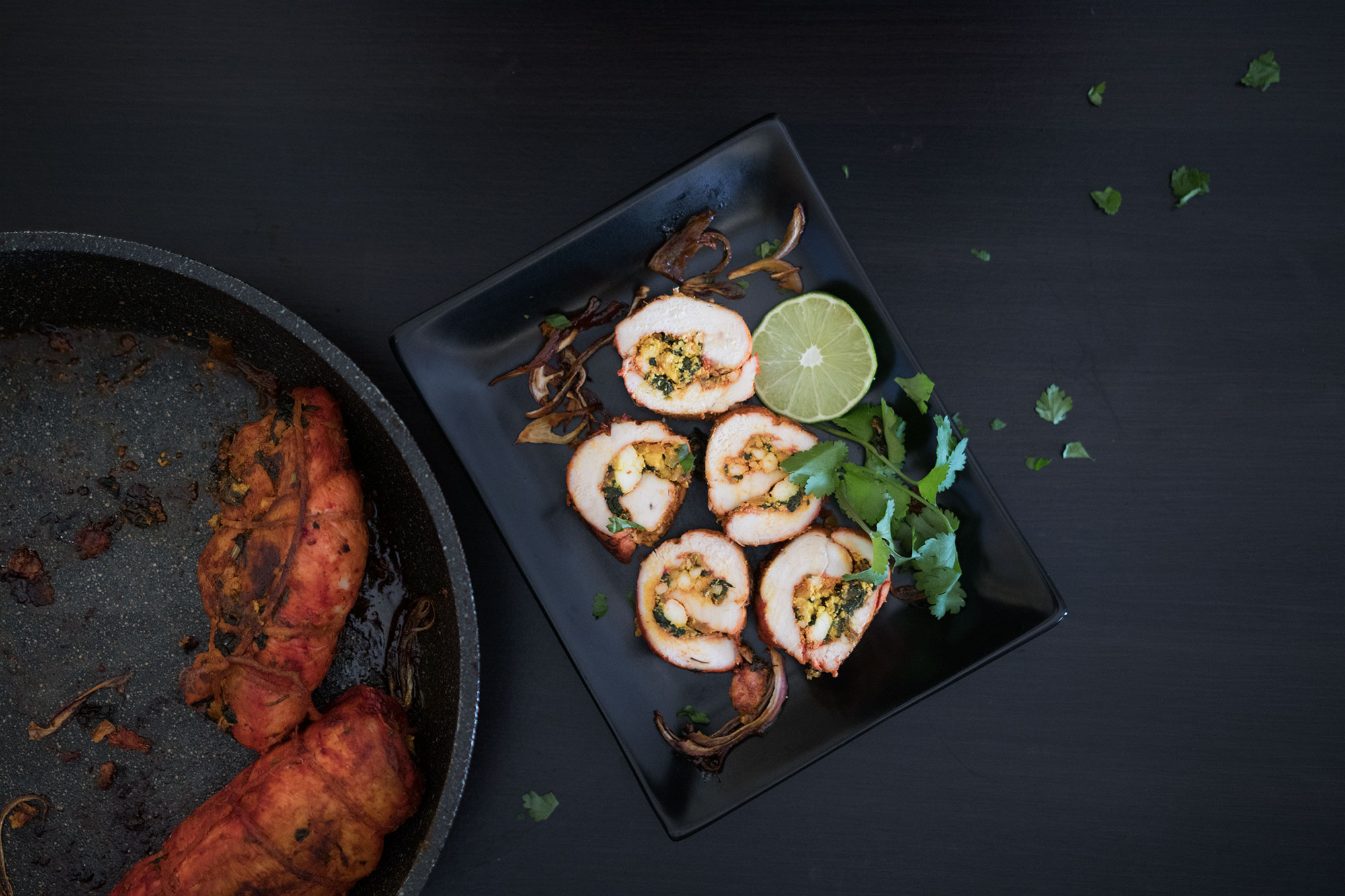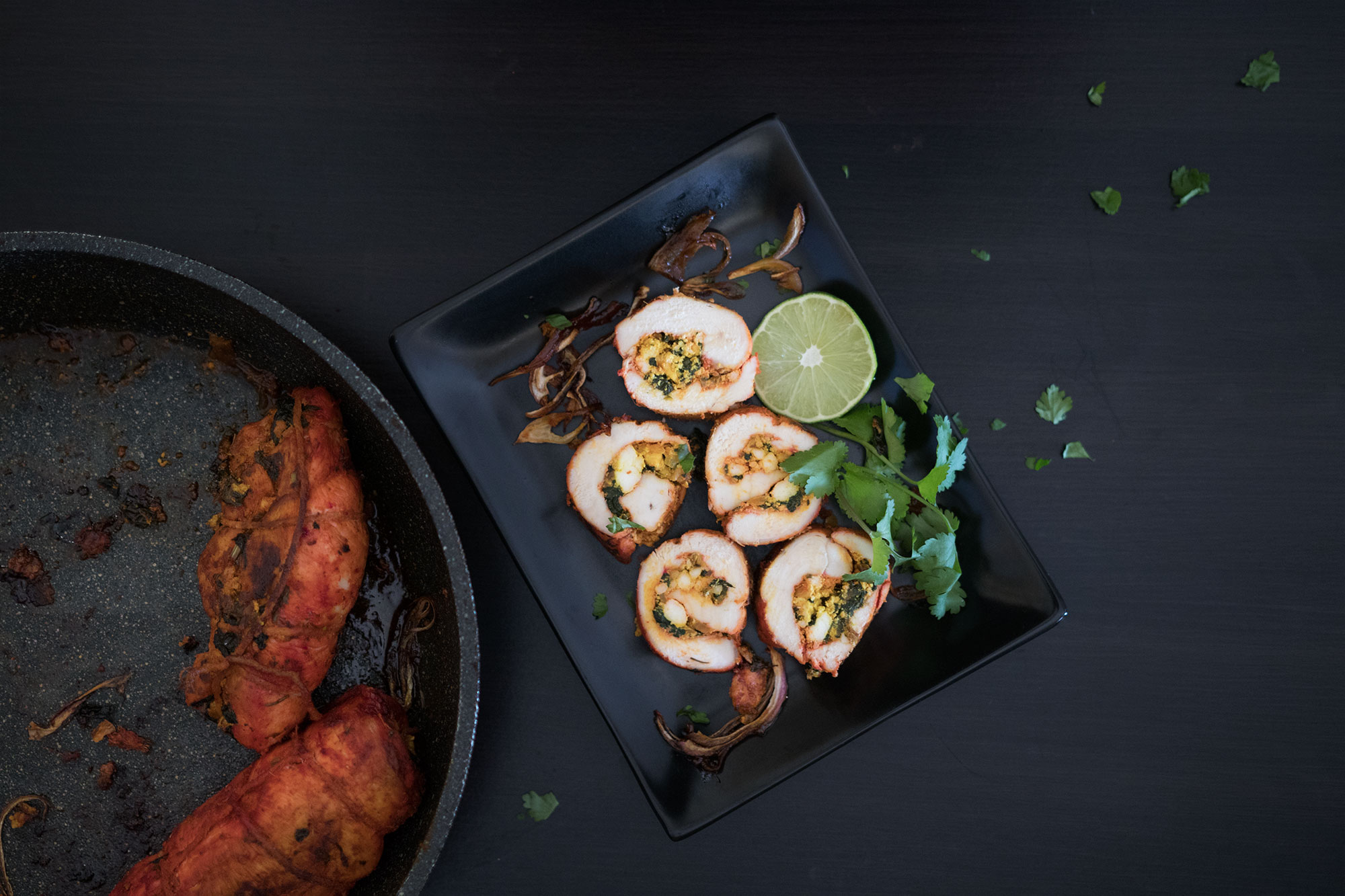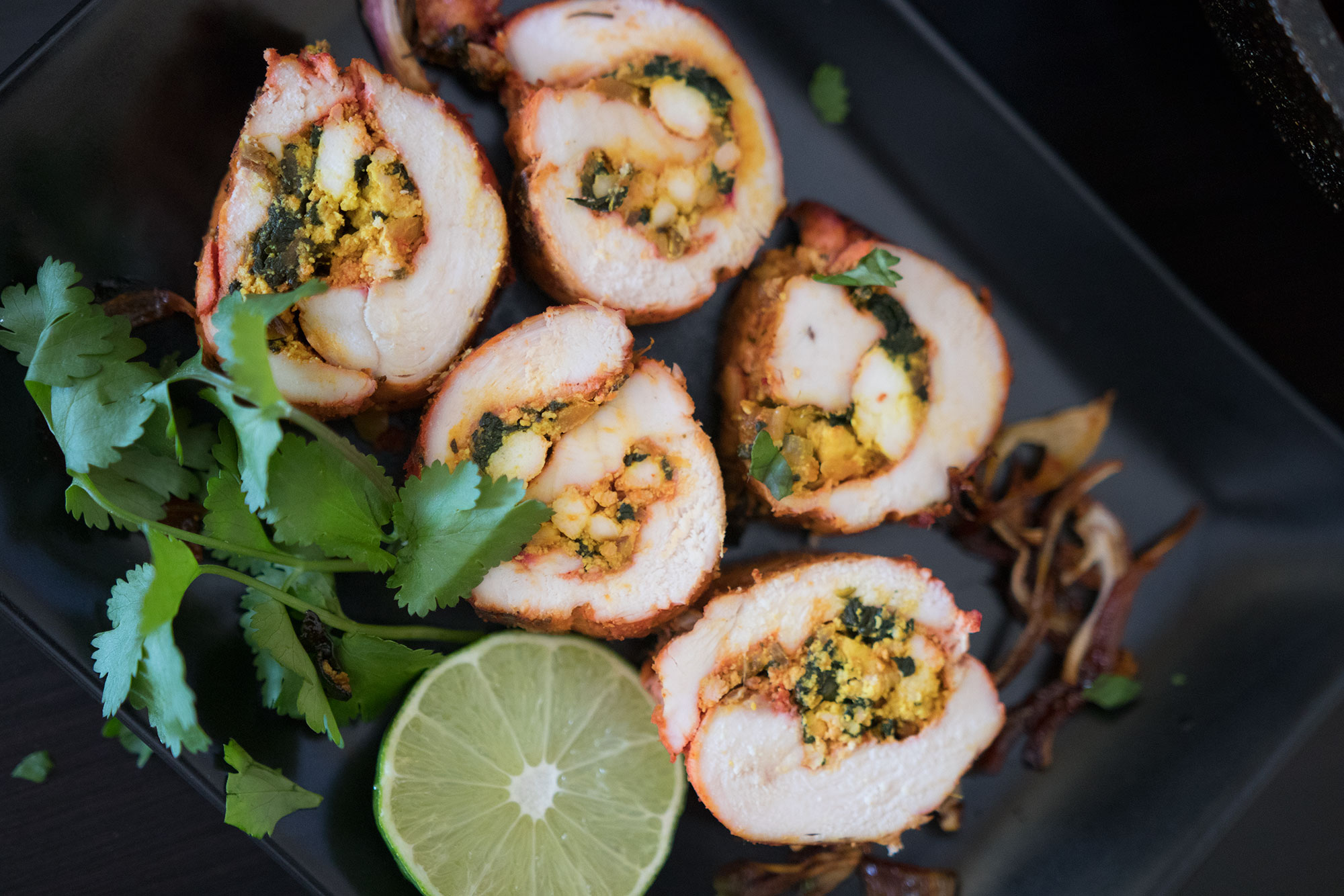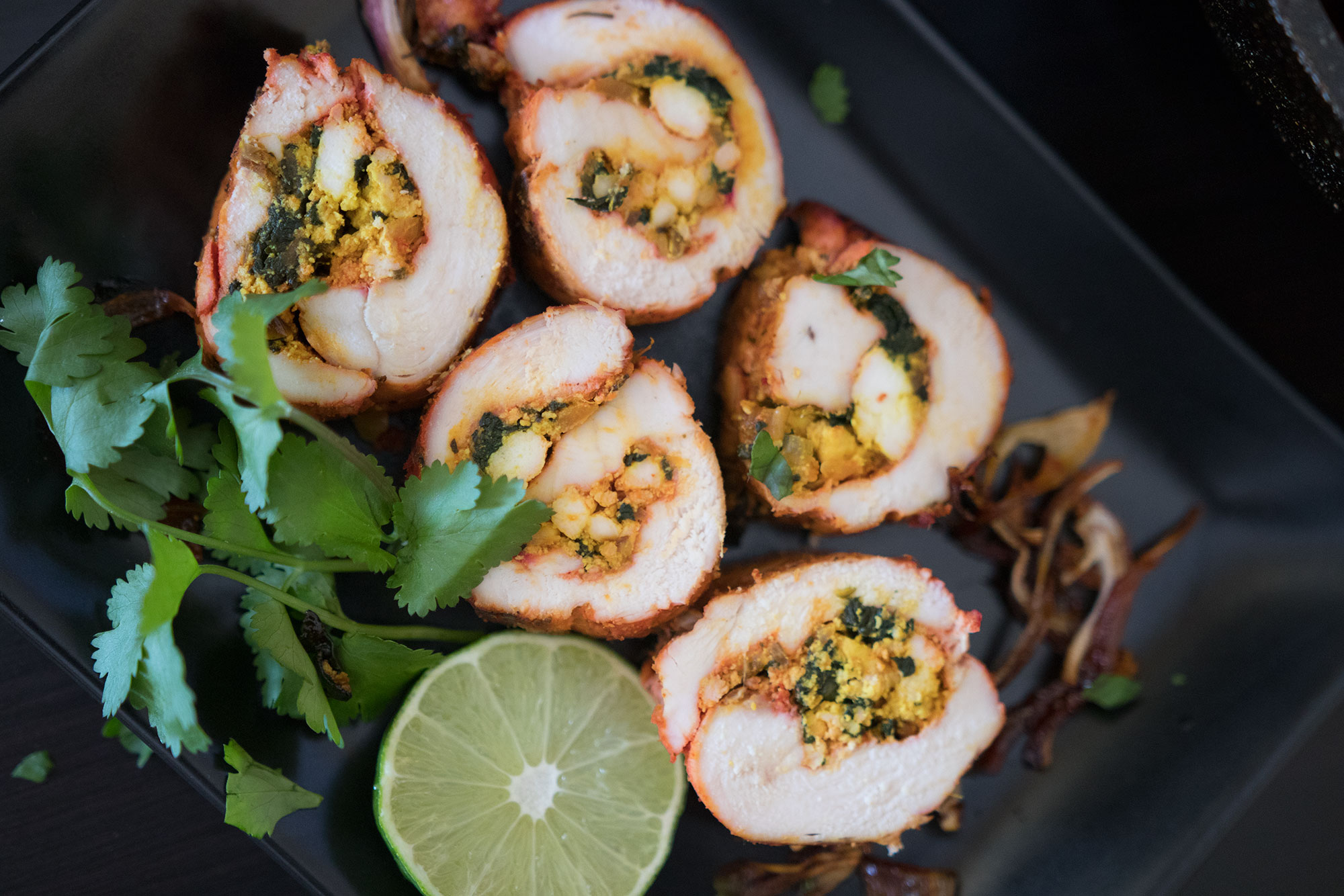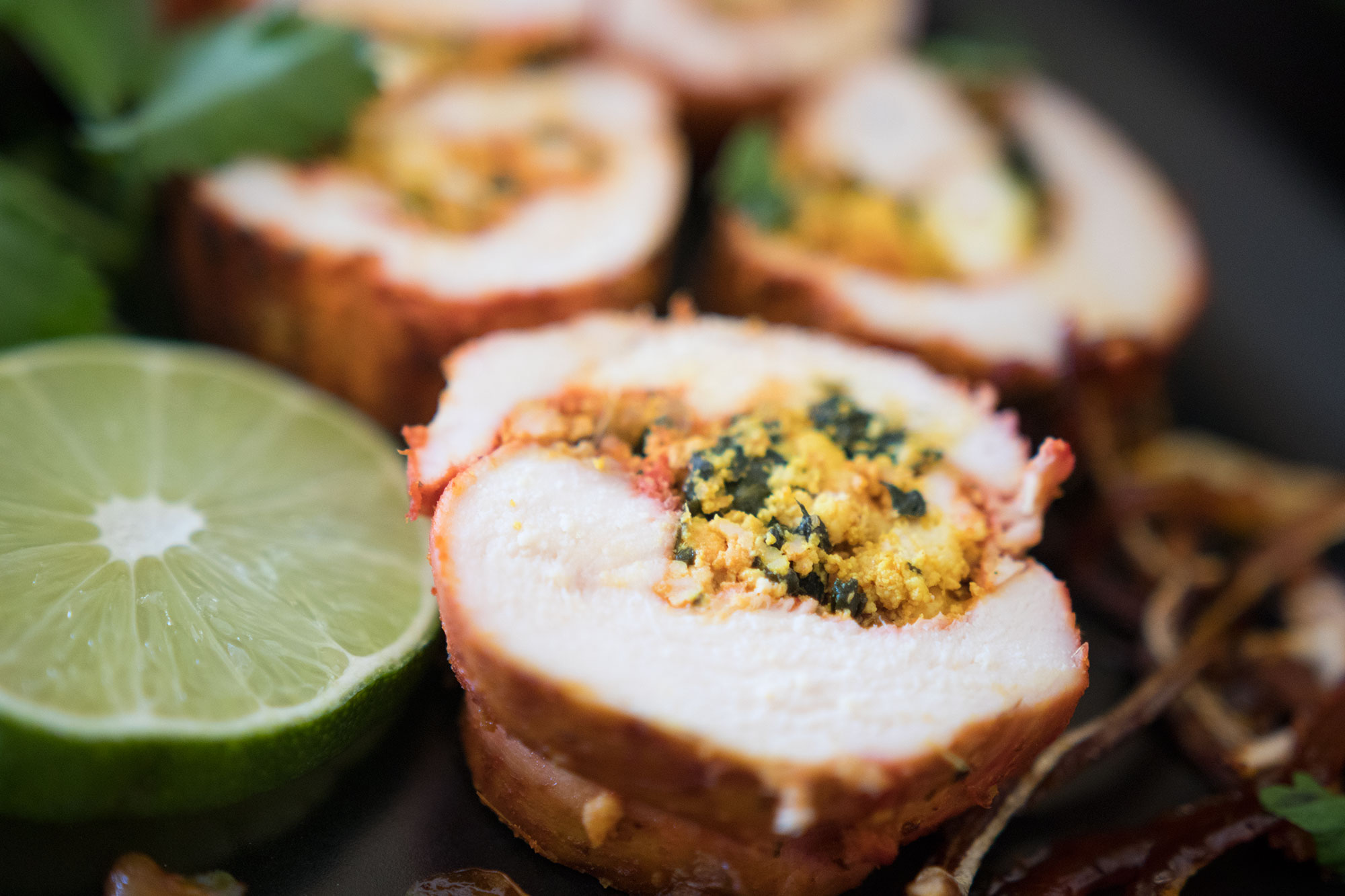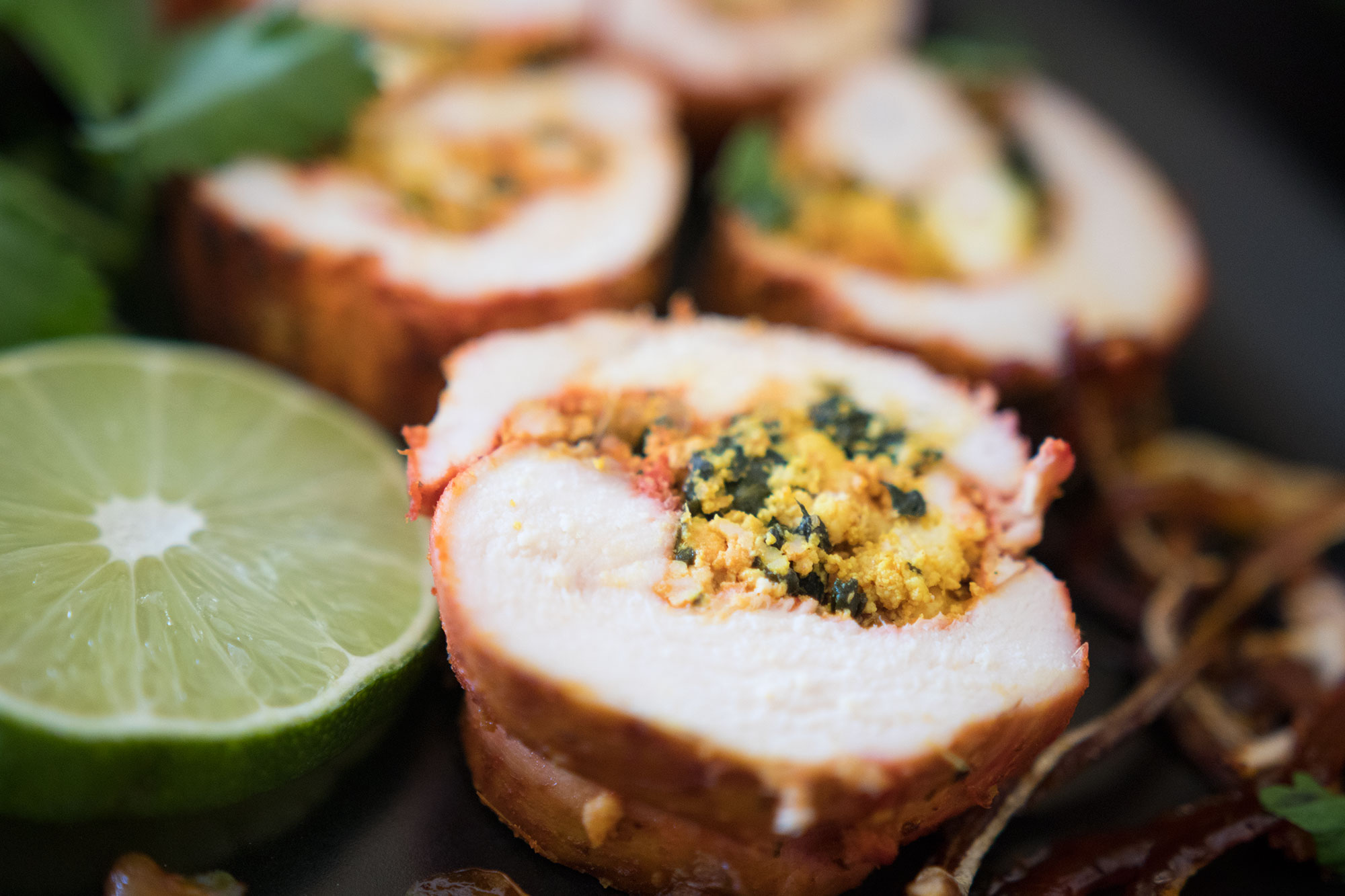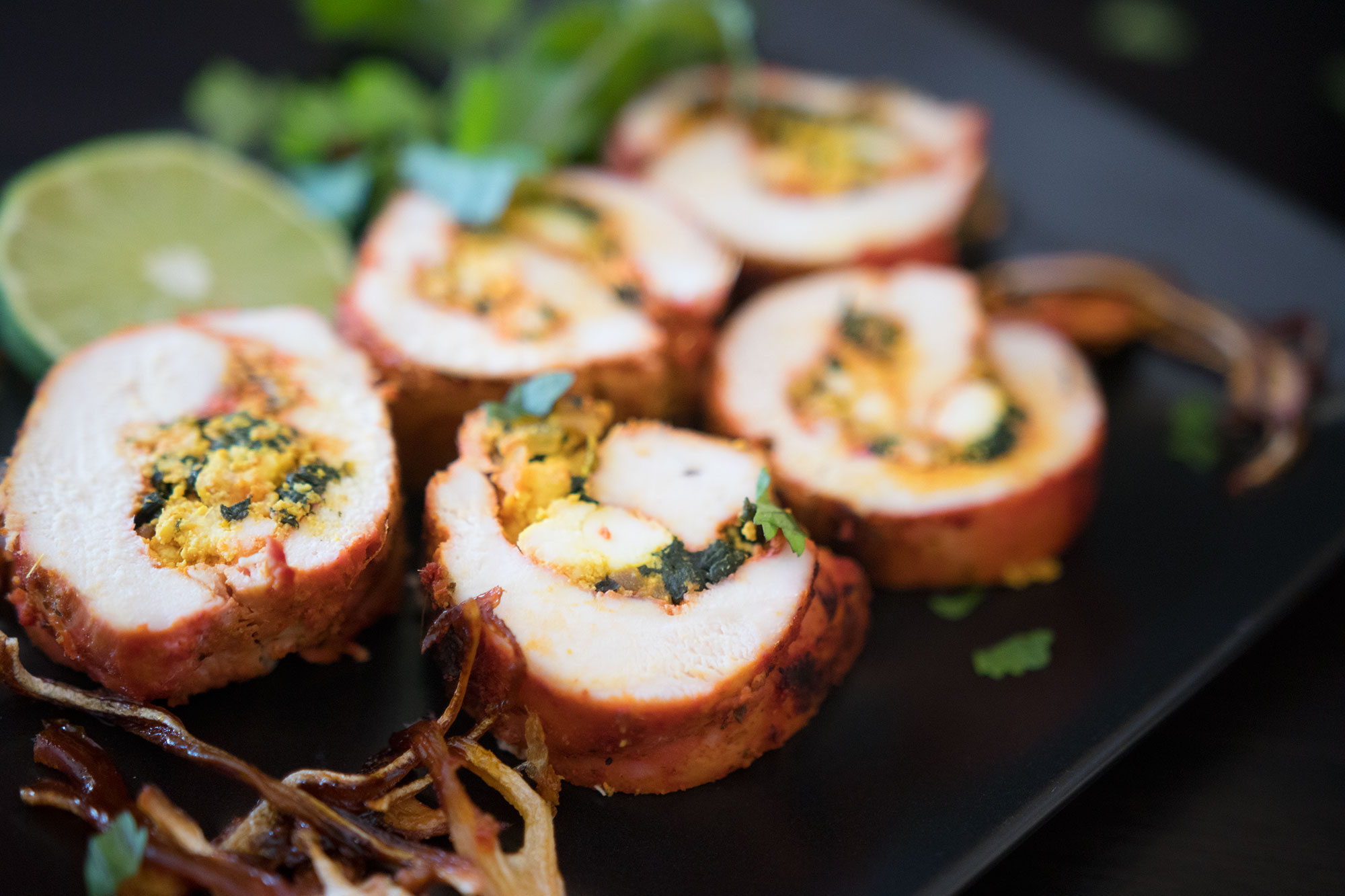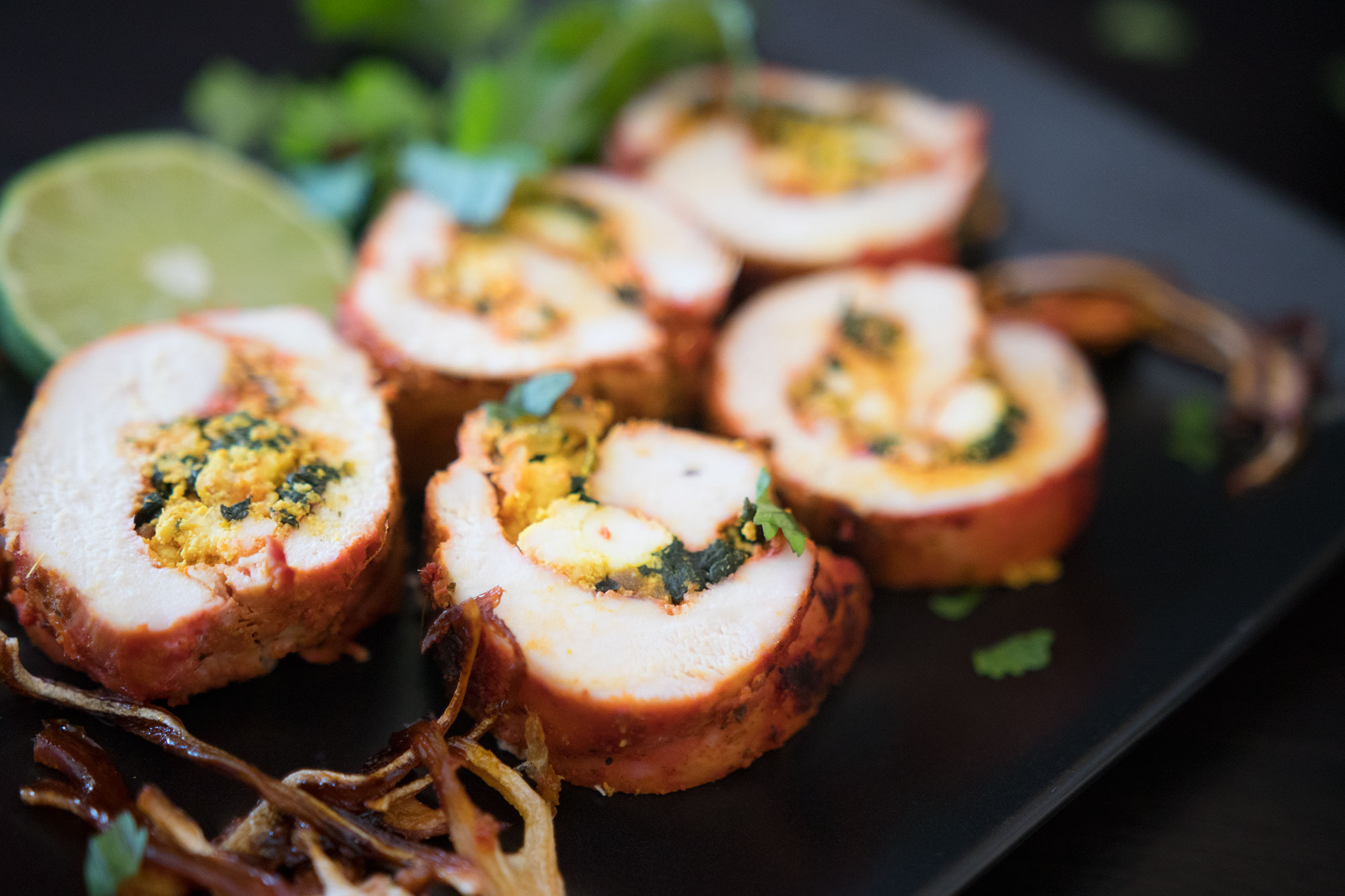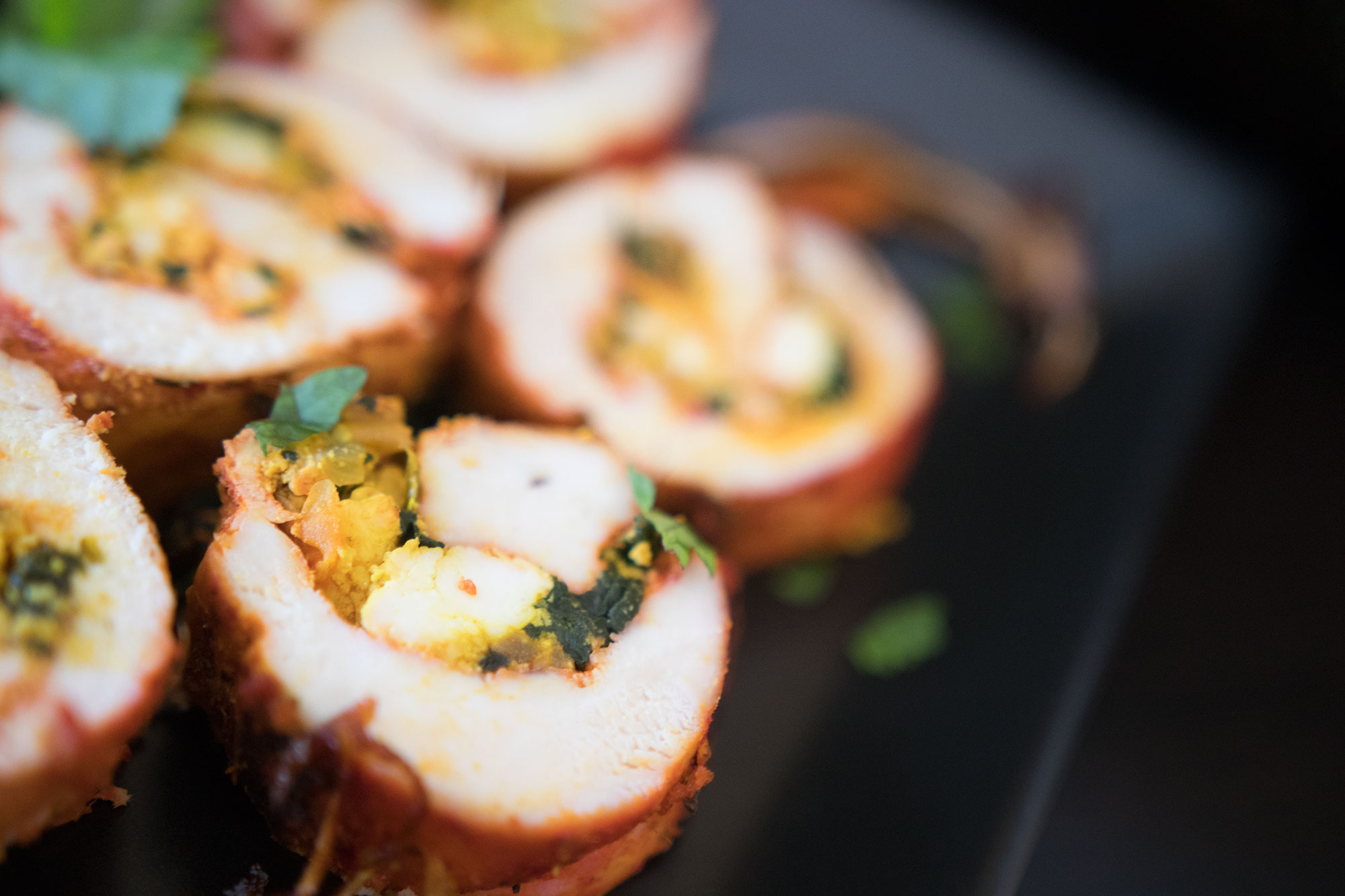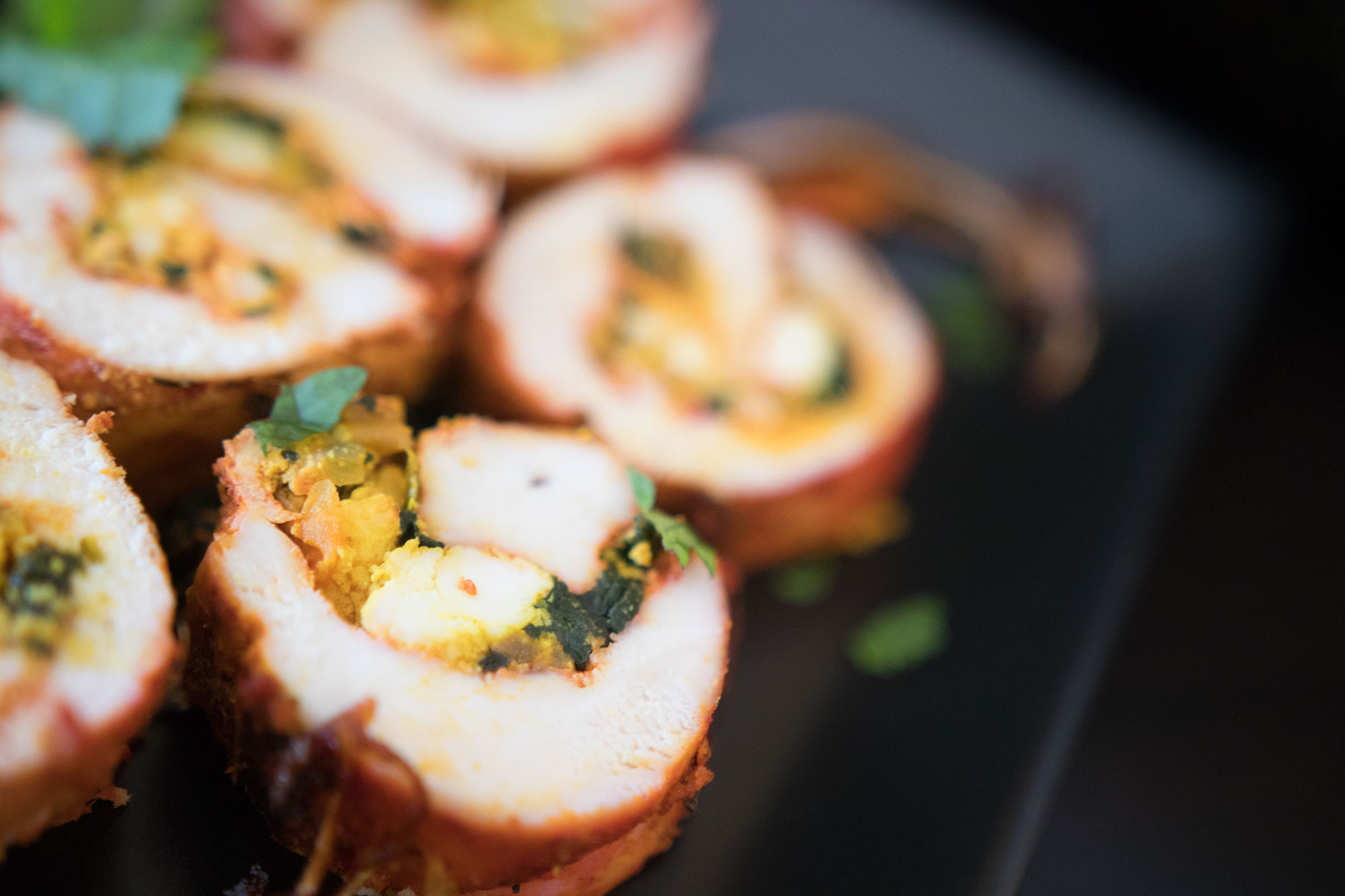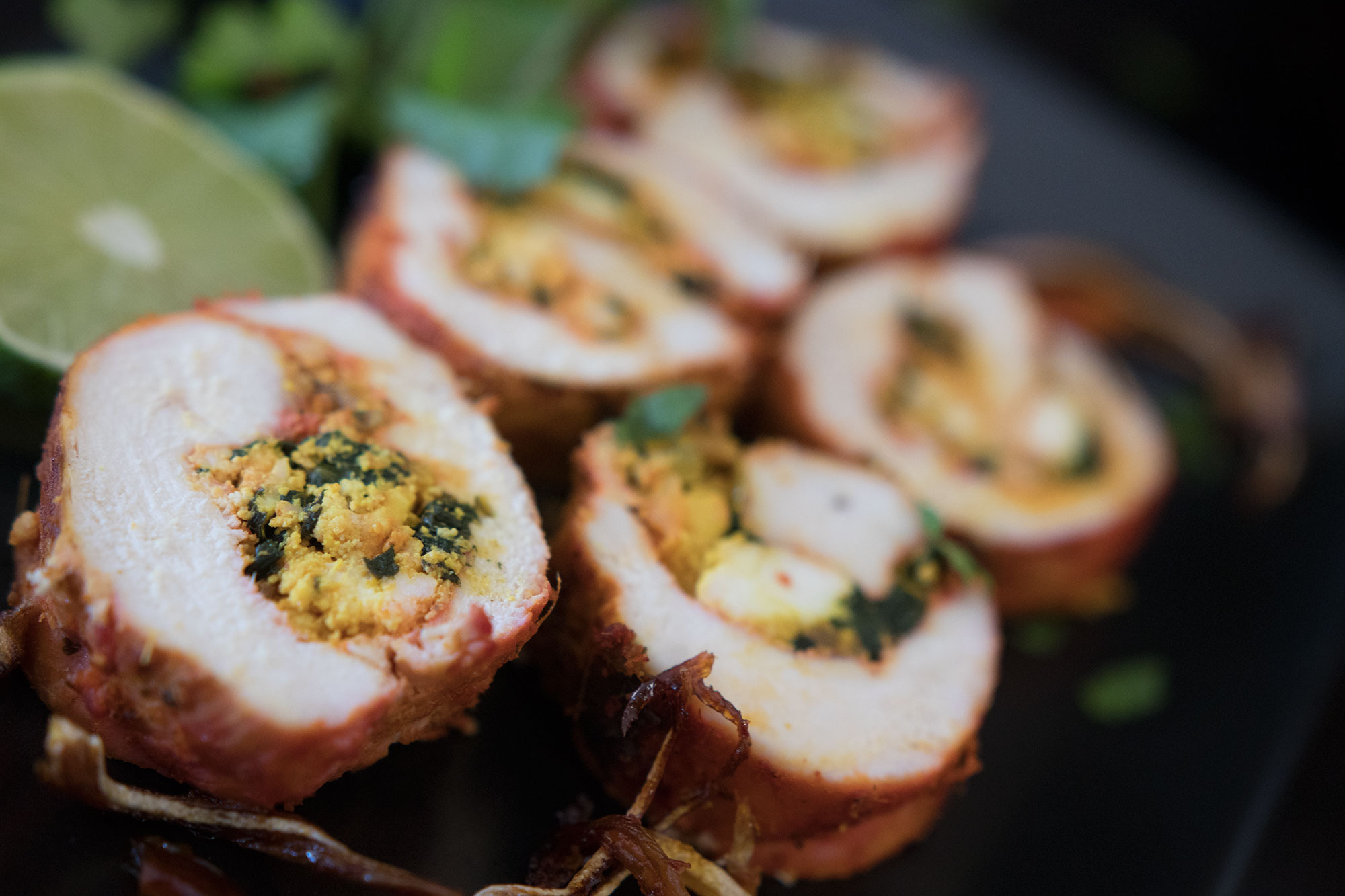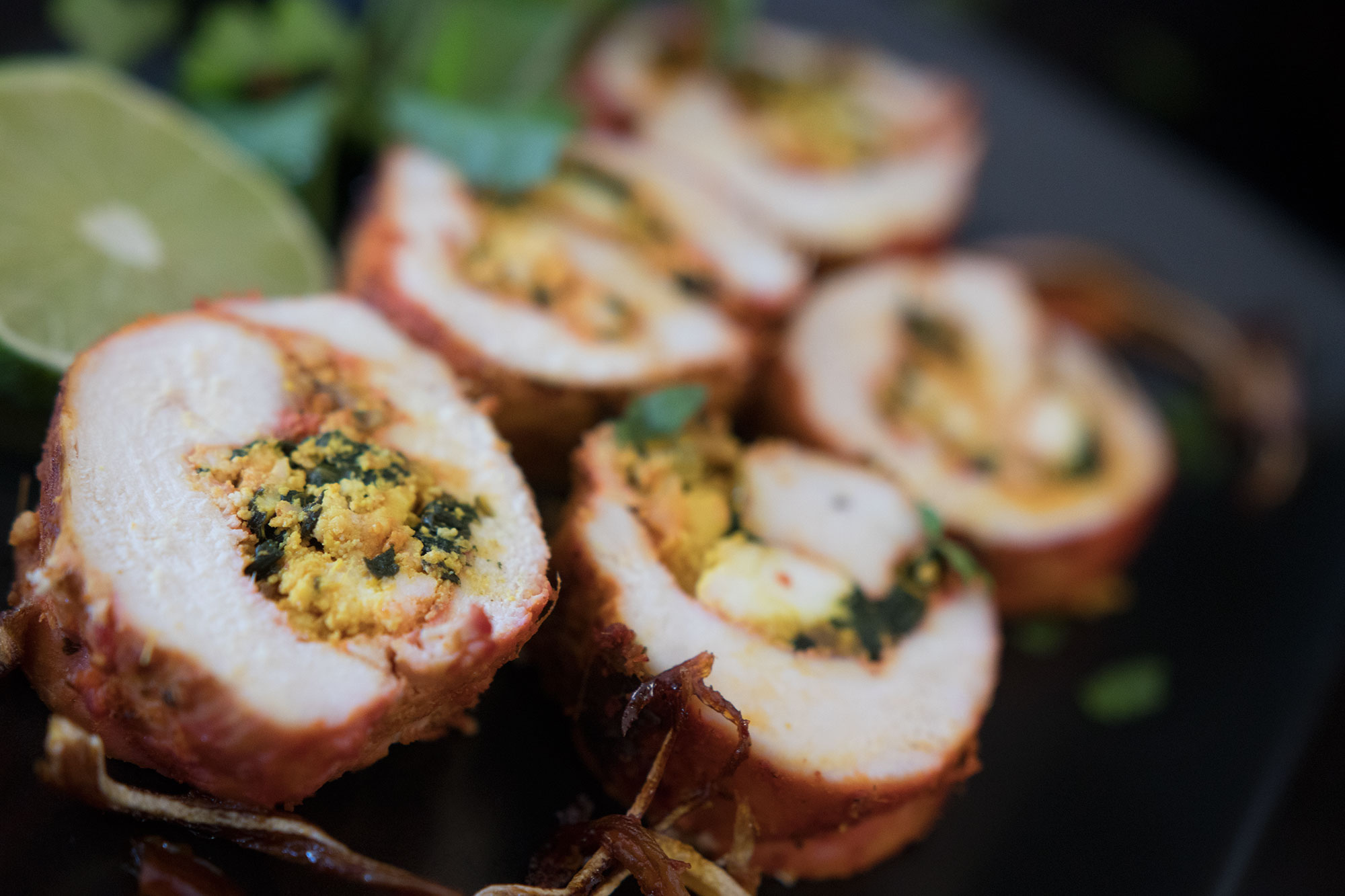 This exciting fusion recipe for Tandoori Chicken Roulade features Chicken breast marinated in Tandoori Masala, and stuffed with a Spinach and Paneer mixture. This takes the roulade to a whole other level.
I'm always thinking of new and exciting ways to spin old recipes. Tandoori Chicken is a srong favorite and stuffing it with an exciting filling gives it a new and sophisticated twist.
Chicken breast is best used for this preparation. It's sturdier and will hold up better compared to boneless thigh meat.
In the interest of keeping this simple, I used store bought Tandoori Masala but you can also find my special homemade blend here.
Tandoori Masala – https://www.youtube.com/watch?v=56MX7y9P-CQ
[youtube-subscriber nickname=kravingsblog]
Ingredients
Chicken
4 Chicken breasts
Salt to taste
2 tbsps Tandoori Masala
2 tsps Ginger & Garlic paste
1/2 tsp dried Fenugreek
2 tsps Yogurt
Filling
1 cup finely diced Onions
1/2 tsp Chilli powder
1/2 tsp Turmeric
3 cups chopped Spinach
200 gms, 7 oz Paneer crumbled
Salt to taste
1/2 sliced Onion
Instructions
Remove the Chicken tenders if they are still attached to your breasts
Butterfly the breasts
Flatten between two sheets of parchment paper
Marinate with the salt, tandoori masala, ginger & garlic paste, fenugreek & yogurt
In a saute pan, saute the onions, add the chilli & turmeric powder followed by the chopped spinach
Add salt to taste
Add the crumbled paneer, mix well and allow to cool completely
Spread the paneer on the chicken breast(watch video) and roll and tie to secure
Saute in a frying pan, add the onion slices and add the pan to a 350 preheated oven and cook for 30 mins
Allow to cool, cut and discard the twine and cut in slices to serve
https://kravingsfoodadventures.com/tandoori-chicken-roulade/