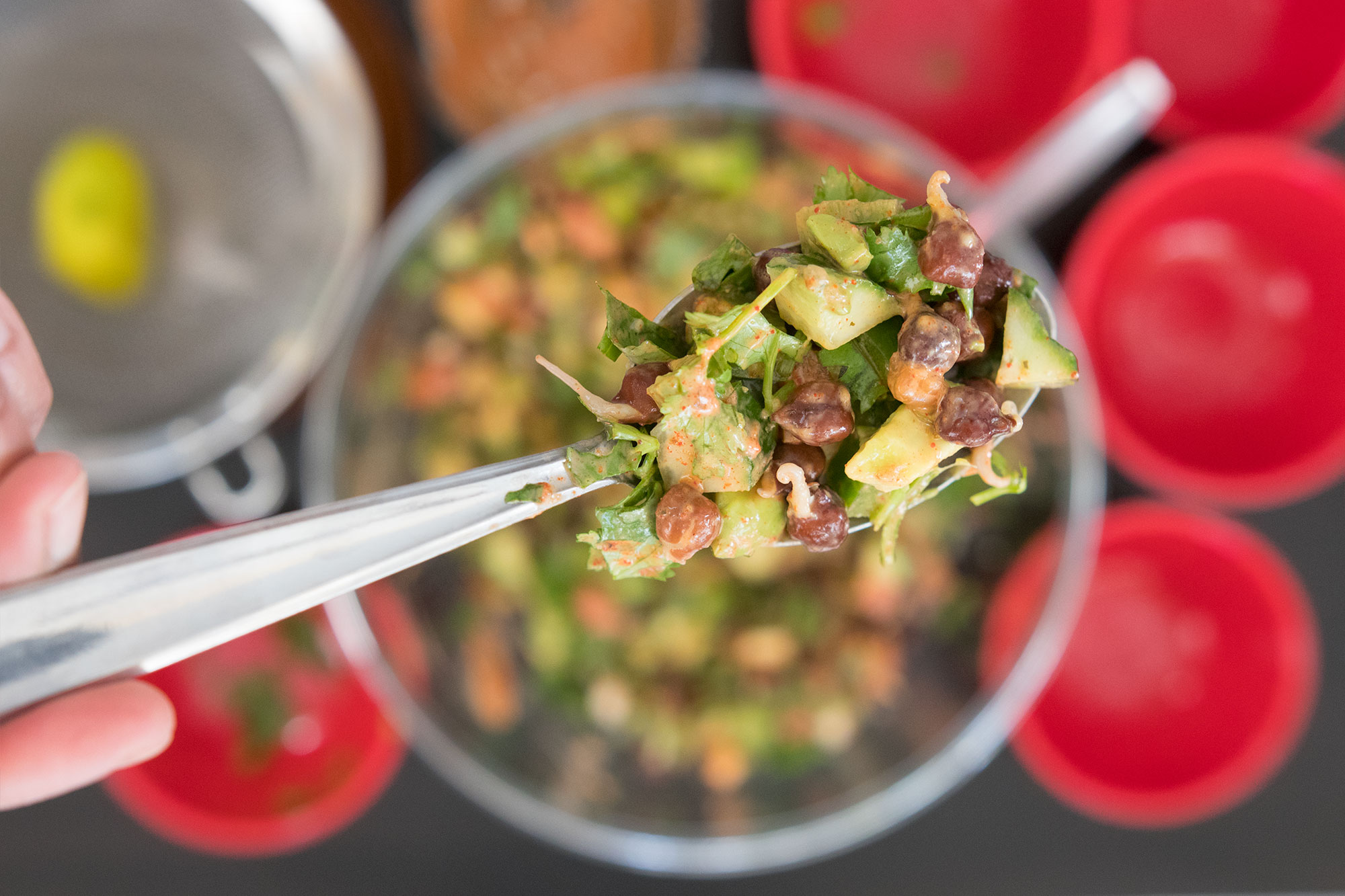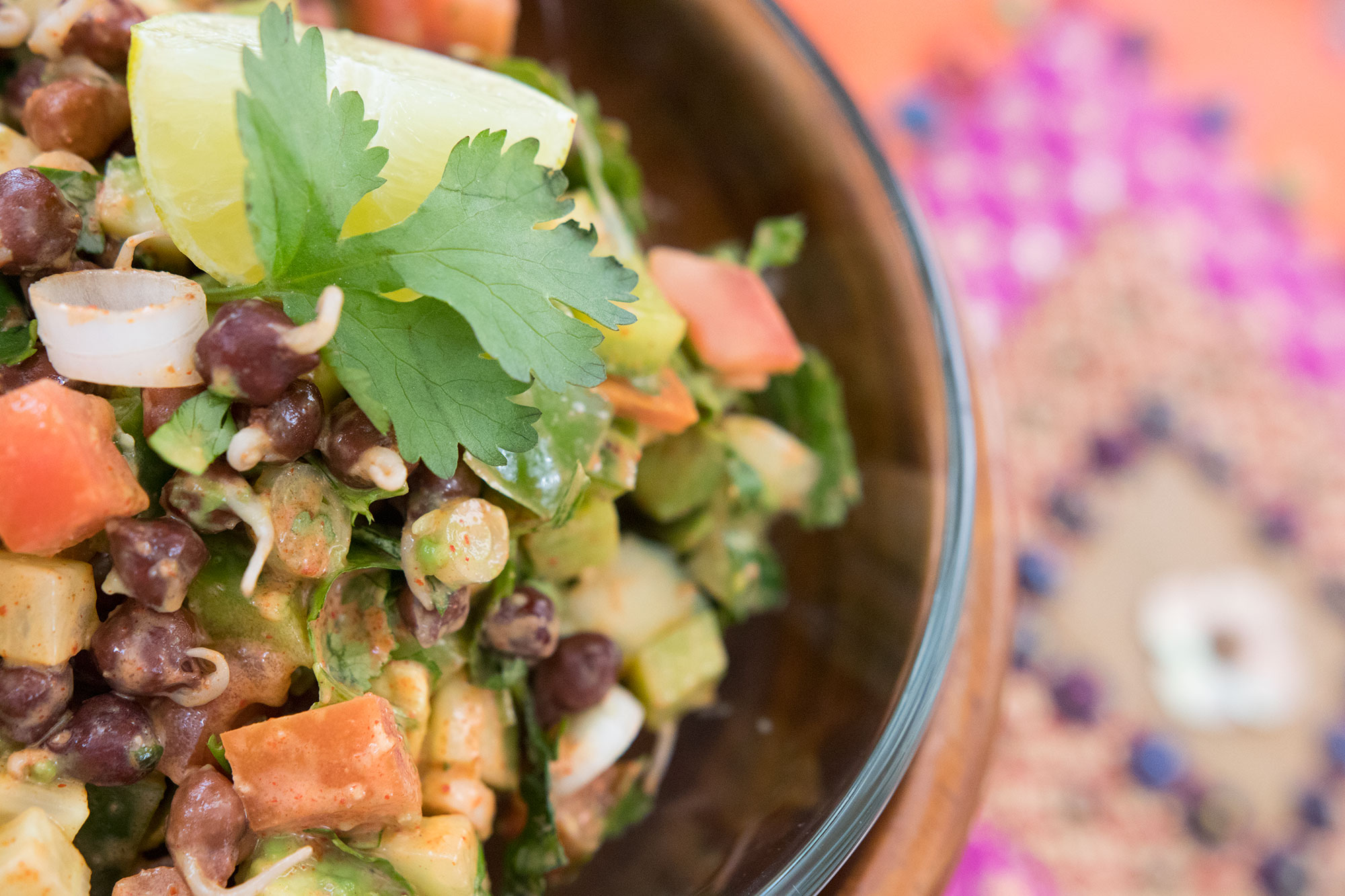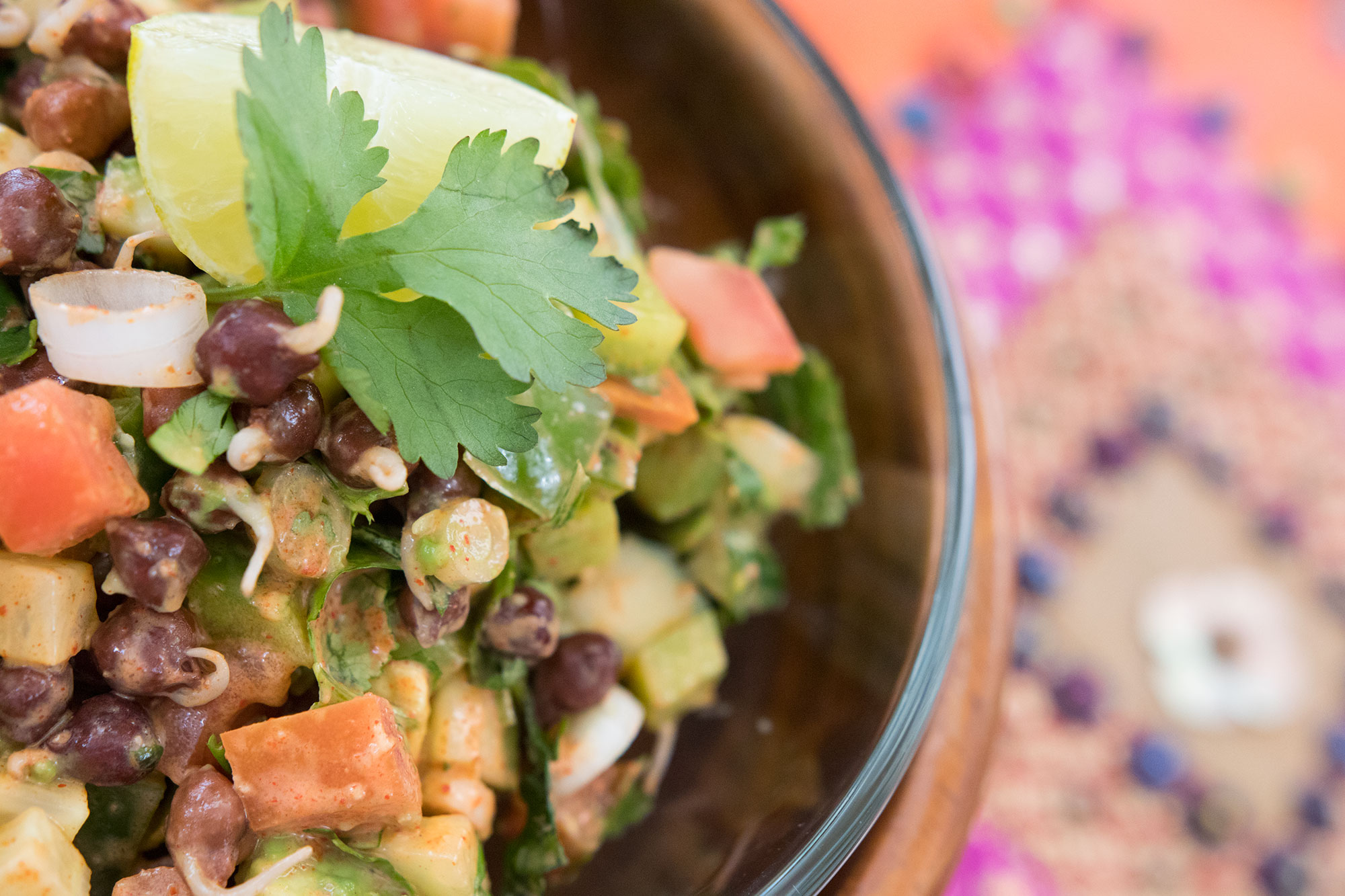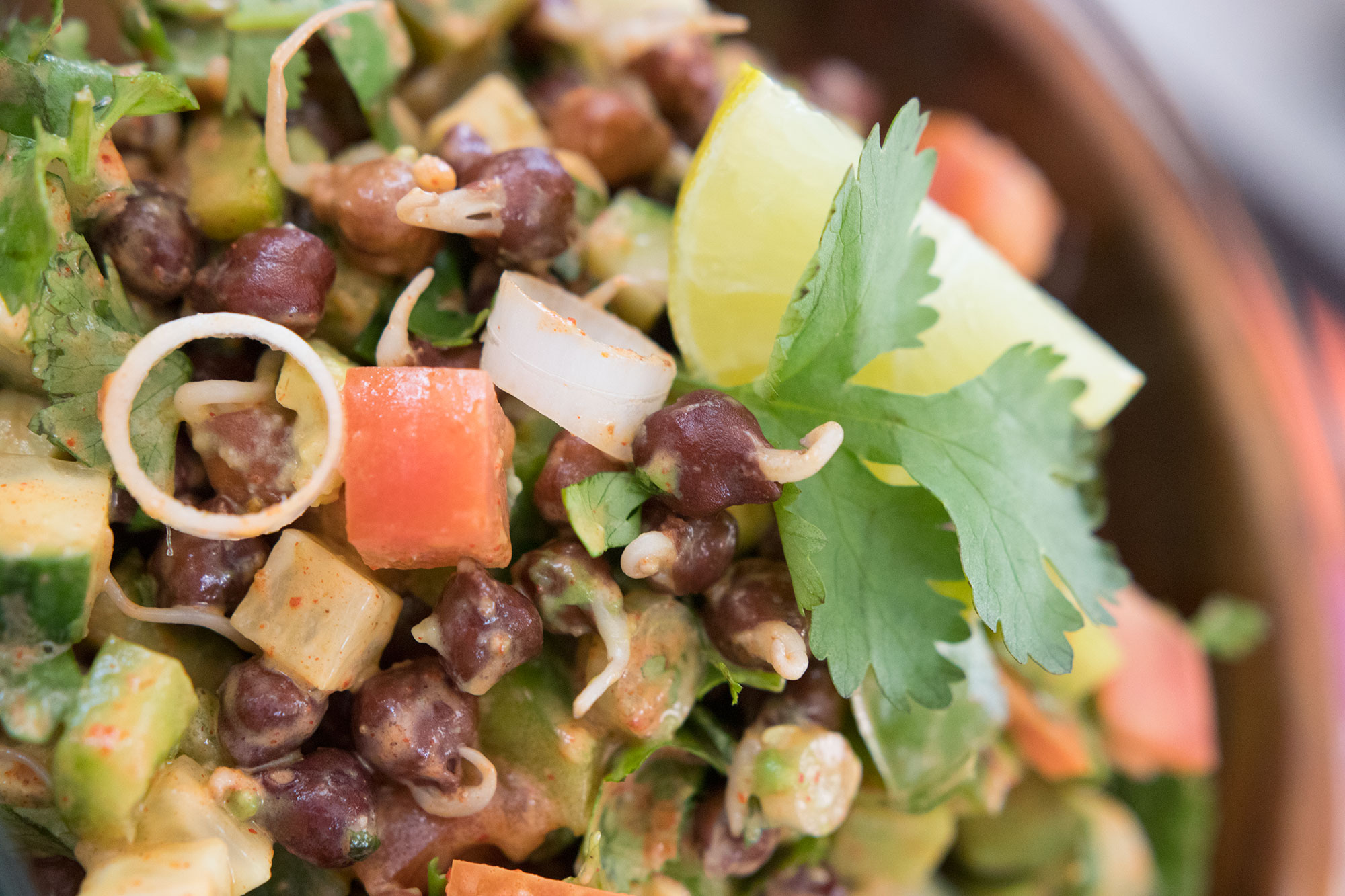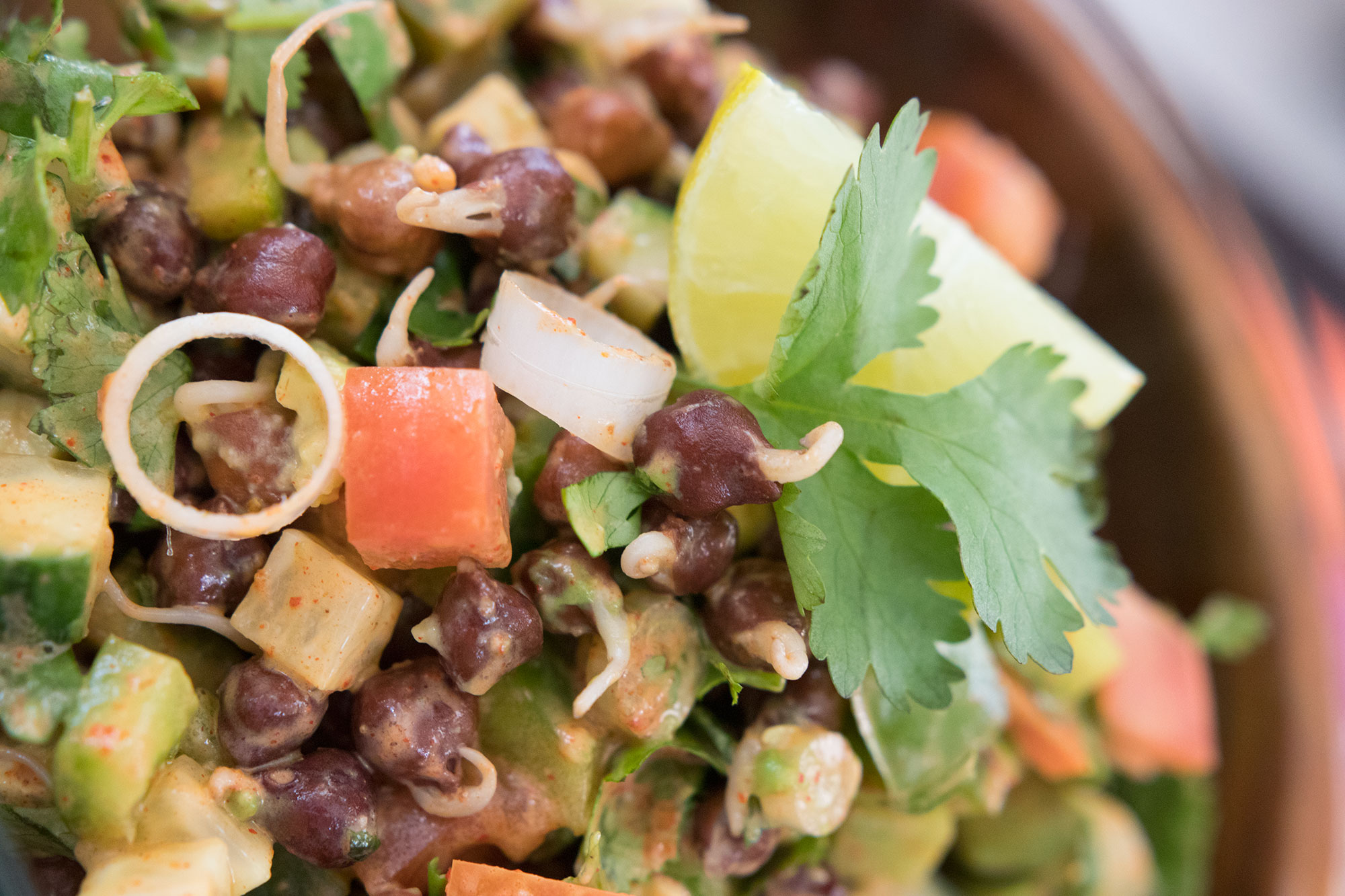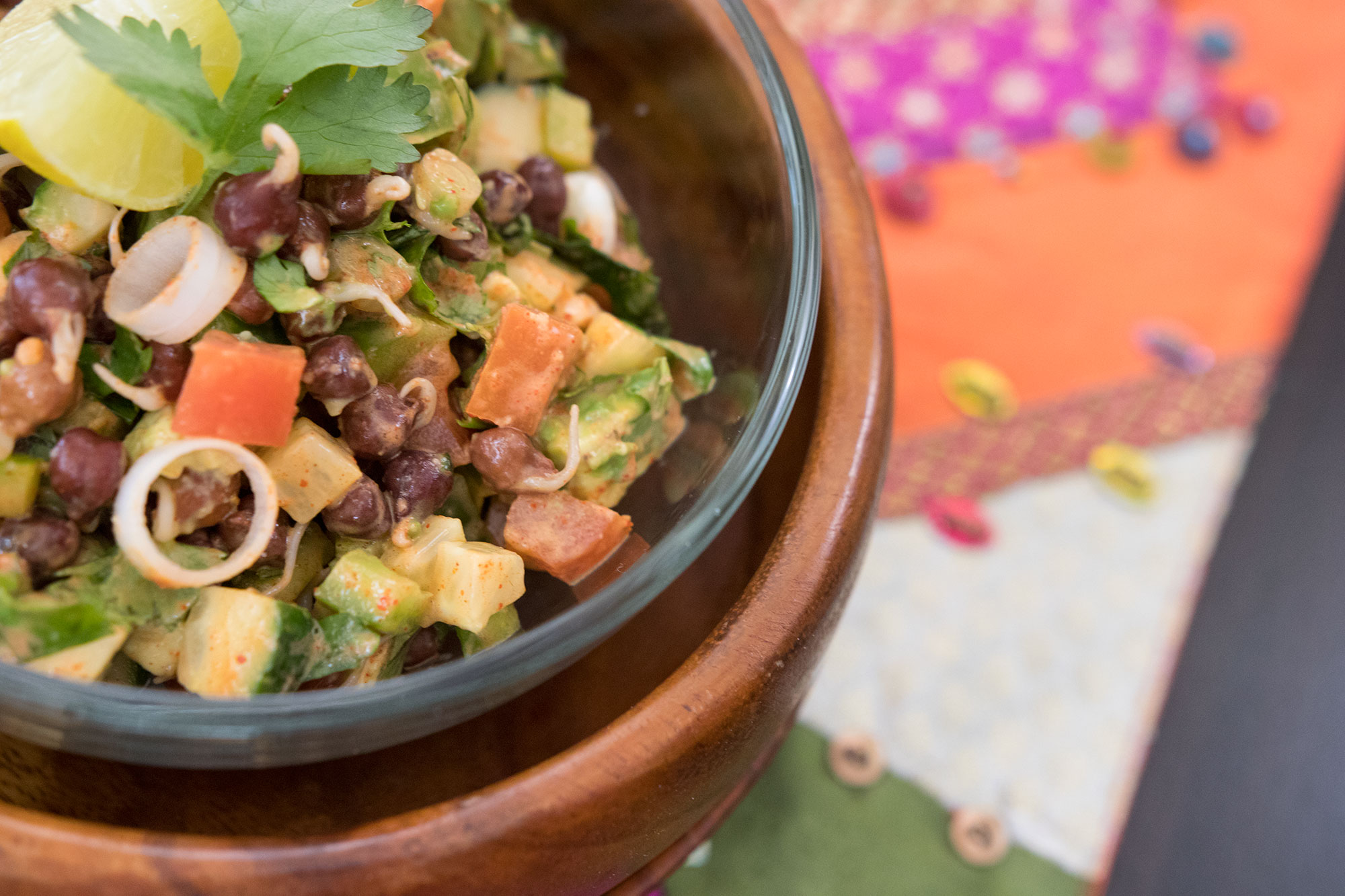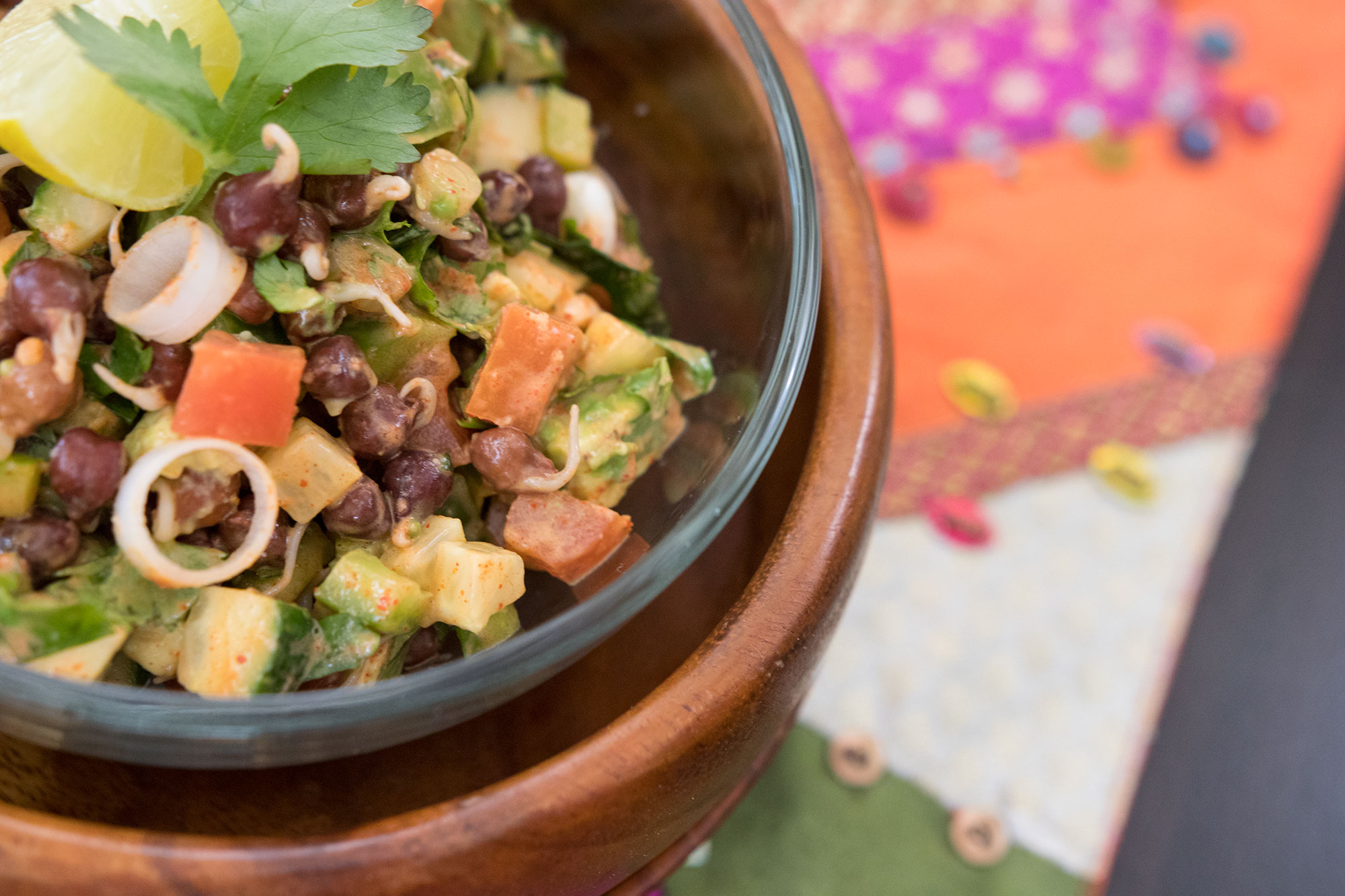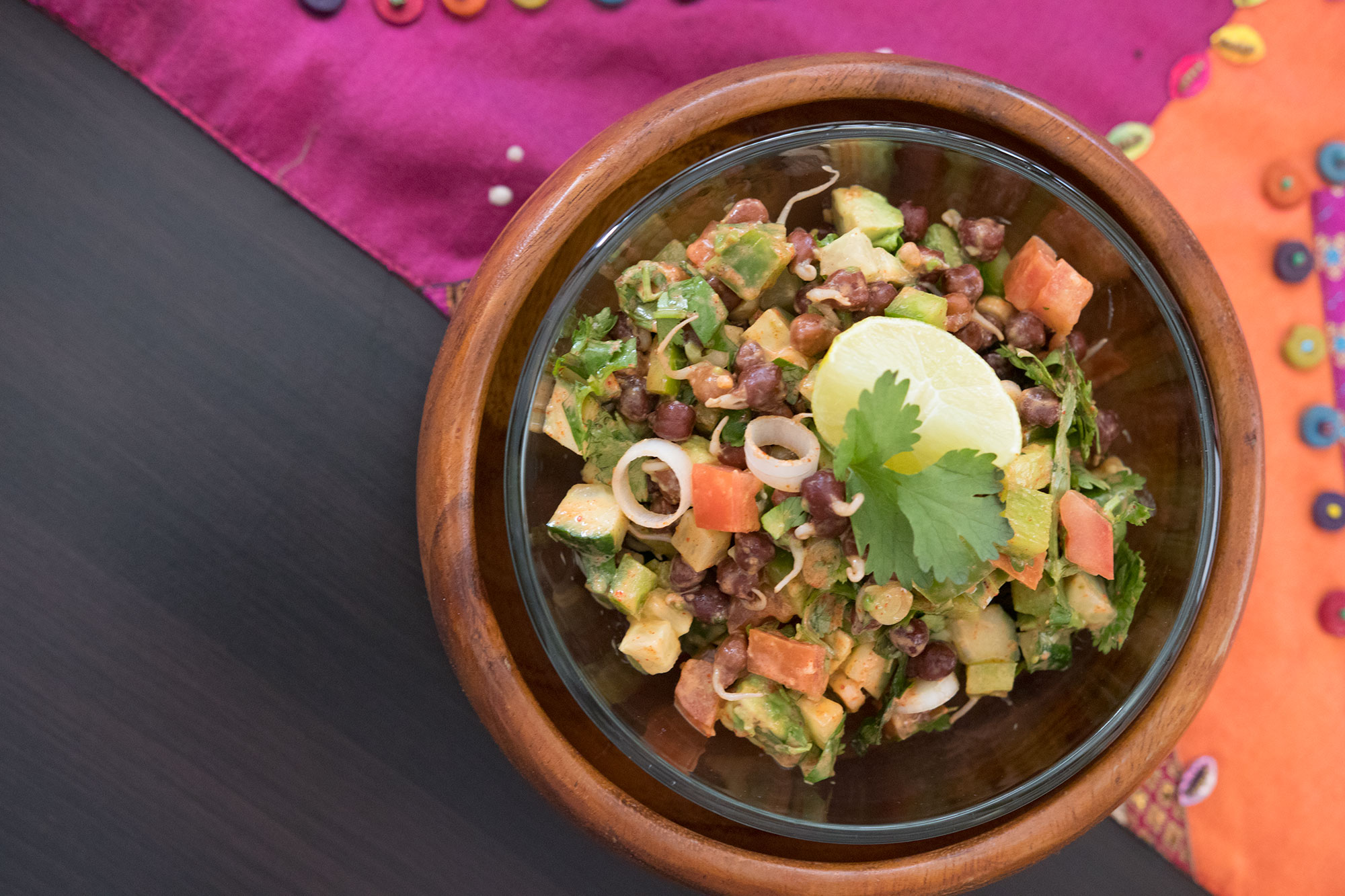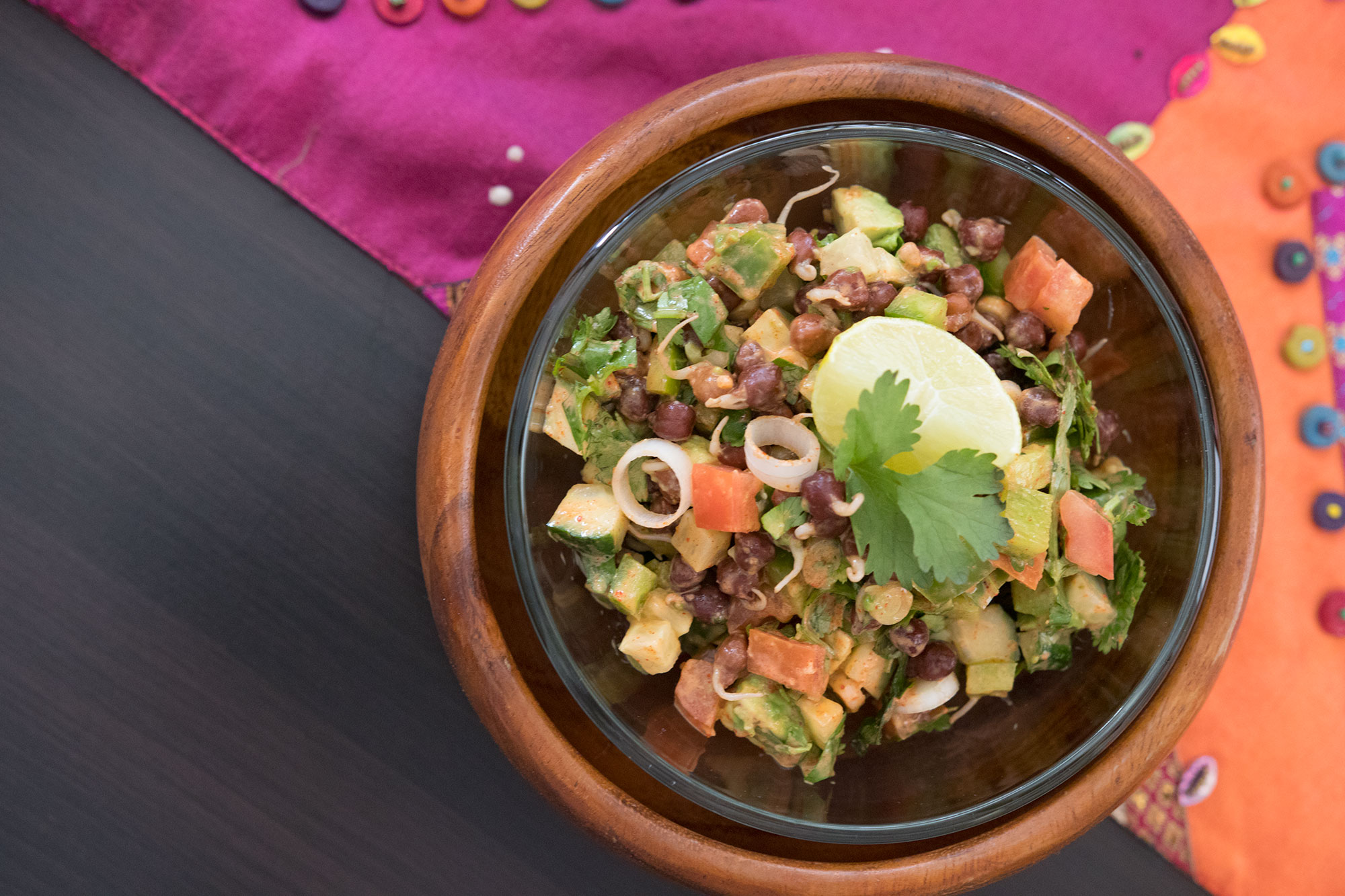 These black garbanzo beans are not as commonly known as the regular garbanzo beans but are packed with protein and very nutritious. It's paired with ingredients like Avocado, Tomato, Cucumber, Green Peppers and Coriander and dressed in a Curry dressing.
I love black Garbanzo beans anyway, but really love them sprouted. You need to rinse these well and then soak them overnight. After that you need to keep them damp and covered in a cloth and allow them to sprout(watch video).
The sprouts can take 2 – 6 days and it really depends on temperature. In the winter, my spouts can take days, but in the summer time, I can see the beans sprout in a few days.
This is a delicious and filling salad, great on it's own and also great as a side with some Chicken or fish. This salad keeps well for a few days in the fridge. If planning to store this though, add the coriander or cilantro just before serving as this herb tends to wilt.
[youtube-subscriber nickname=kravingsblog]
Sprouted Garbanzo Bean Salad
Ingredients
1 cup soaked and sprouted black Garbanzo beans
½ cup diced Avocado
½ cup diced Tomato
1 cup diced Cucumber
1 cup diced green Pepper
¼ cup sliced Spring Onion bulbs
¼ cup diced Cilantro or Coriander
Squeeze of lime juice
Dressing
2 tbsps of ranch dressing
1 tsp Chili powder
1 tsp Cumin powder
Instructions
Boil the Garbanzo beans in salted water, drain and cool
Add this to a bowl with the Avocado, Tomato, Cucumber, Spring Onions and Coriander and toss
Add a squeeze of Lime juice
Add the Chilli & Cumin powder to the dressing and mix well
Pour this dressing over your salad and toss to coat.
https://kravingsfoodadventures.com/sprouted-garbanzo-bean-salad/