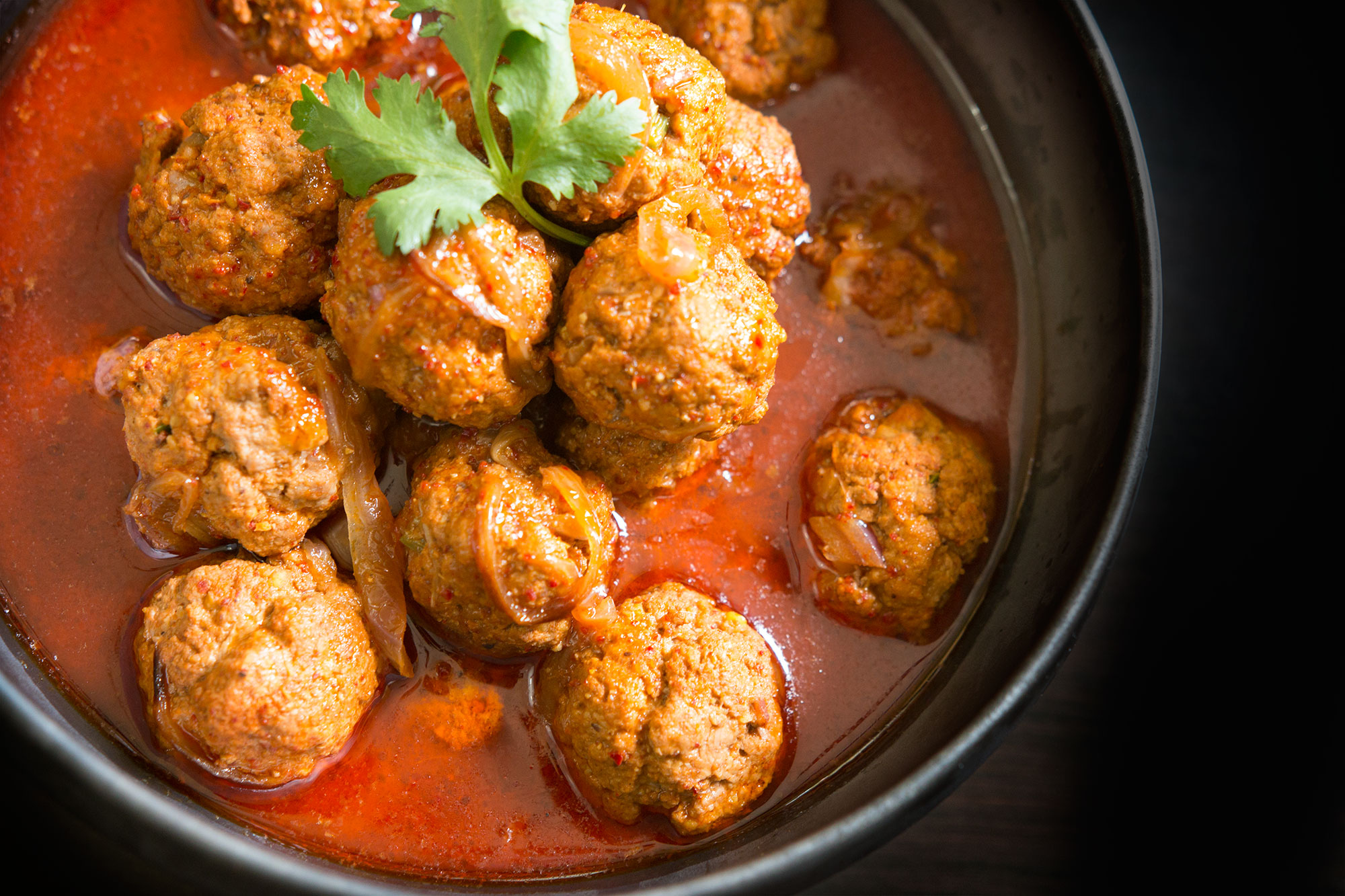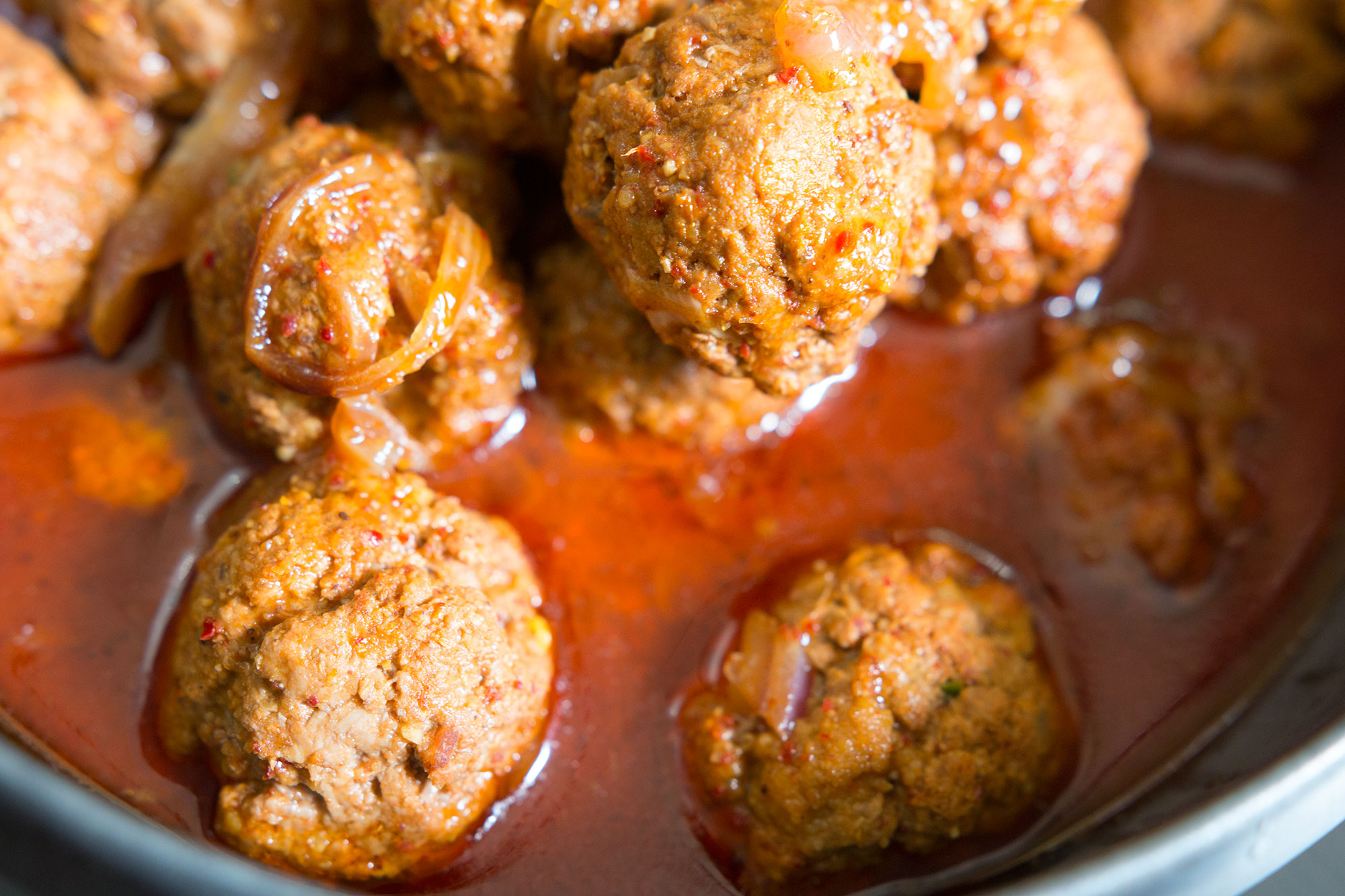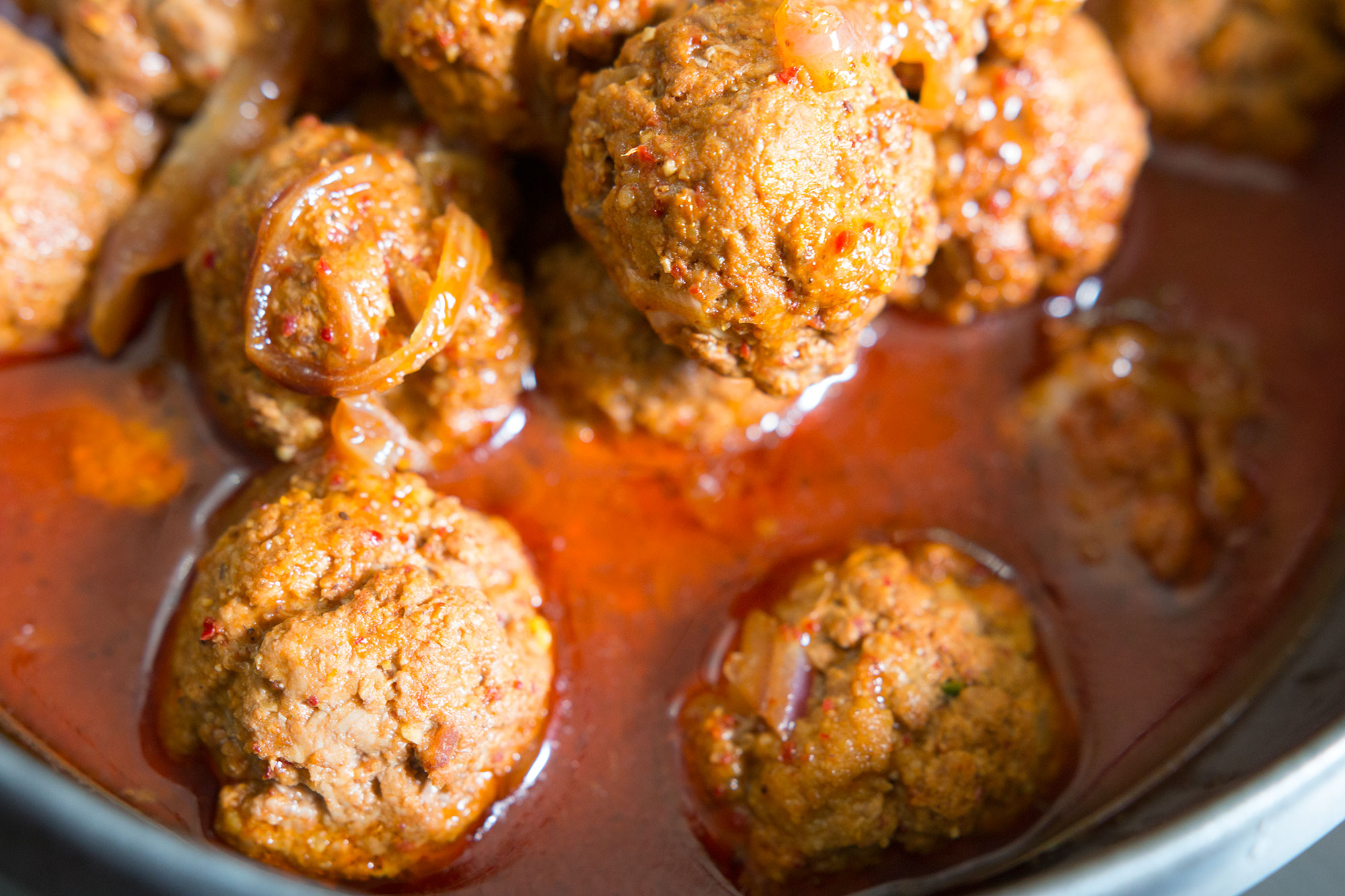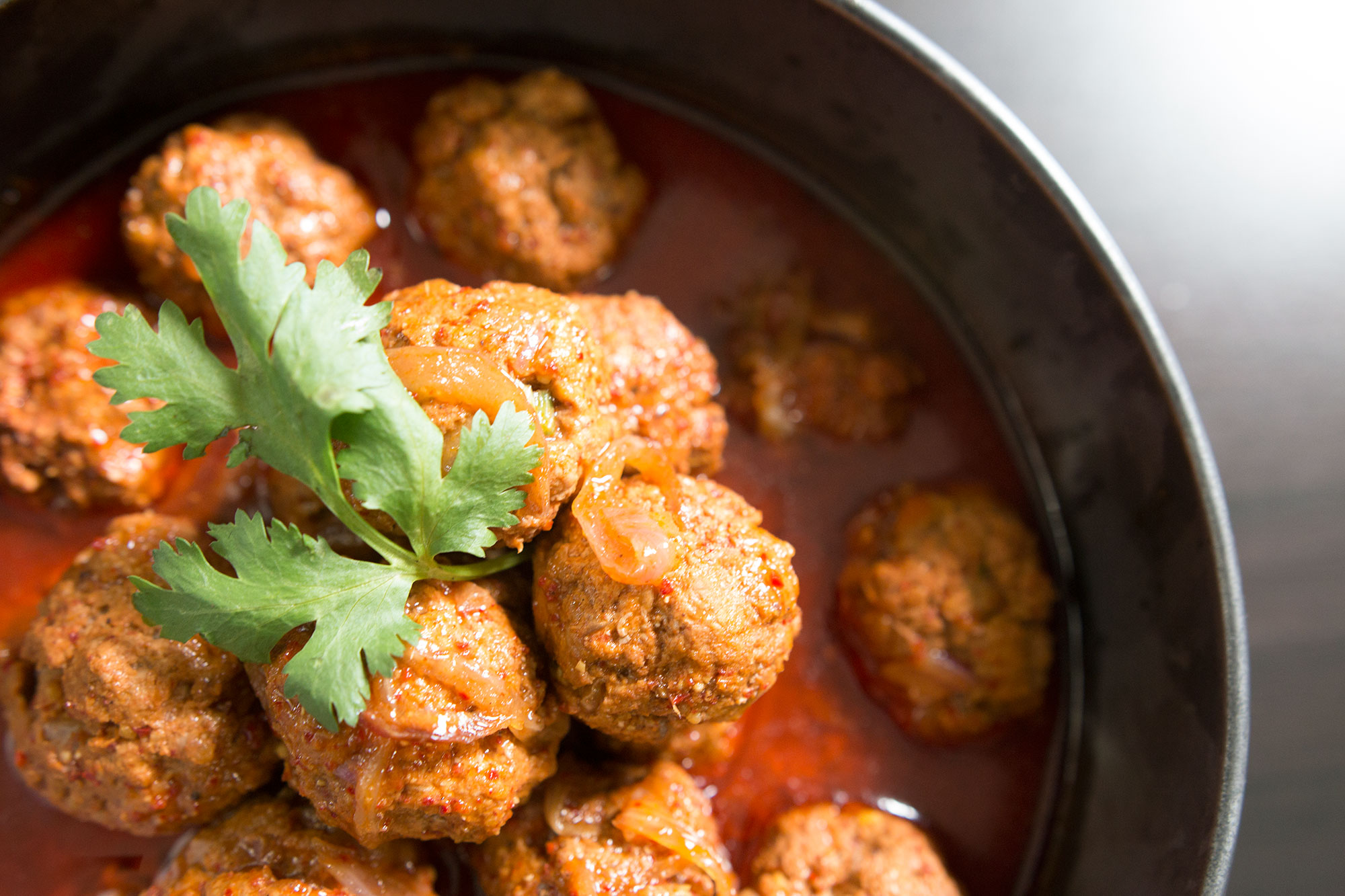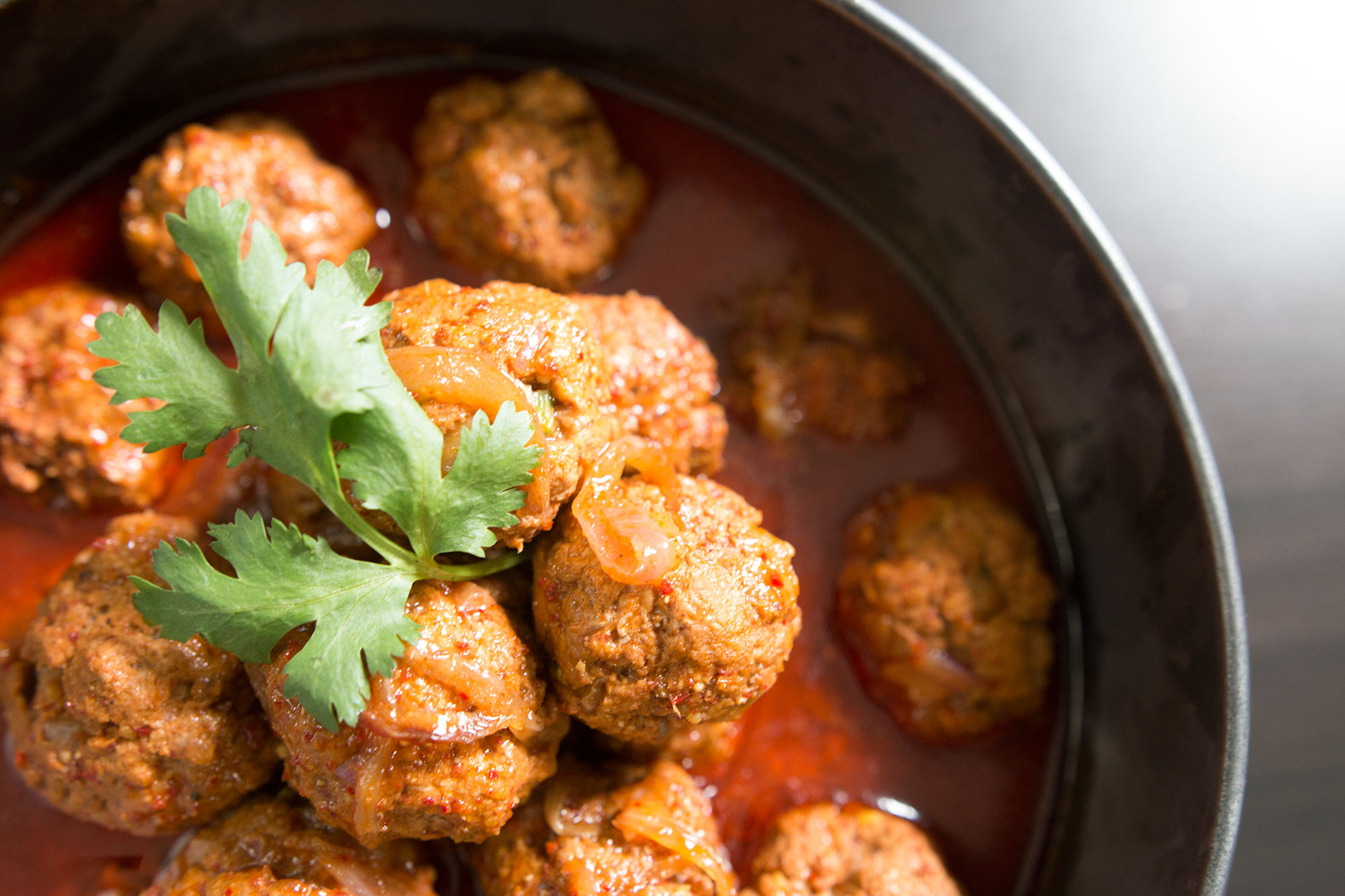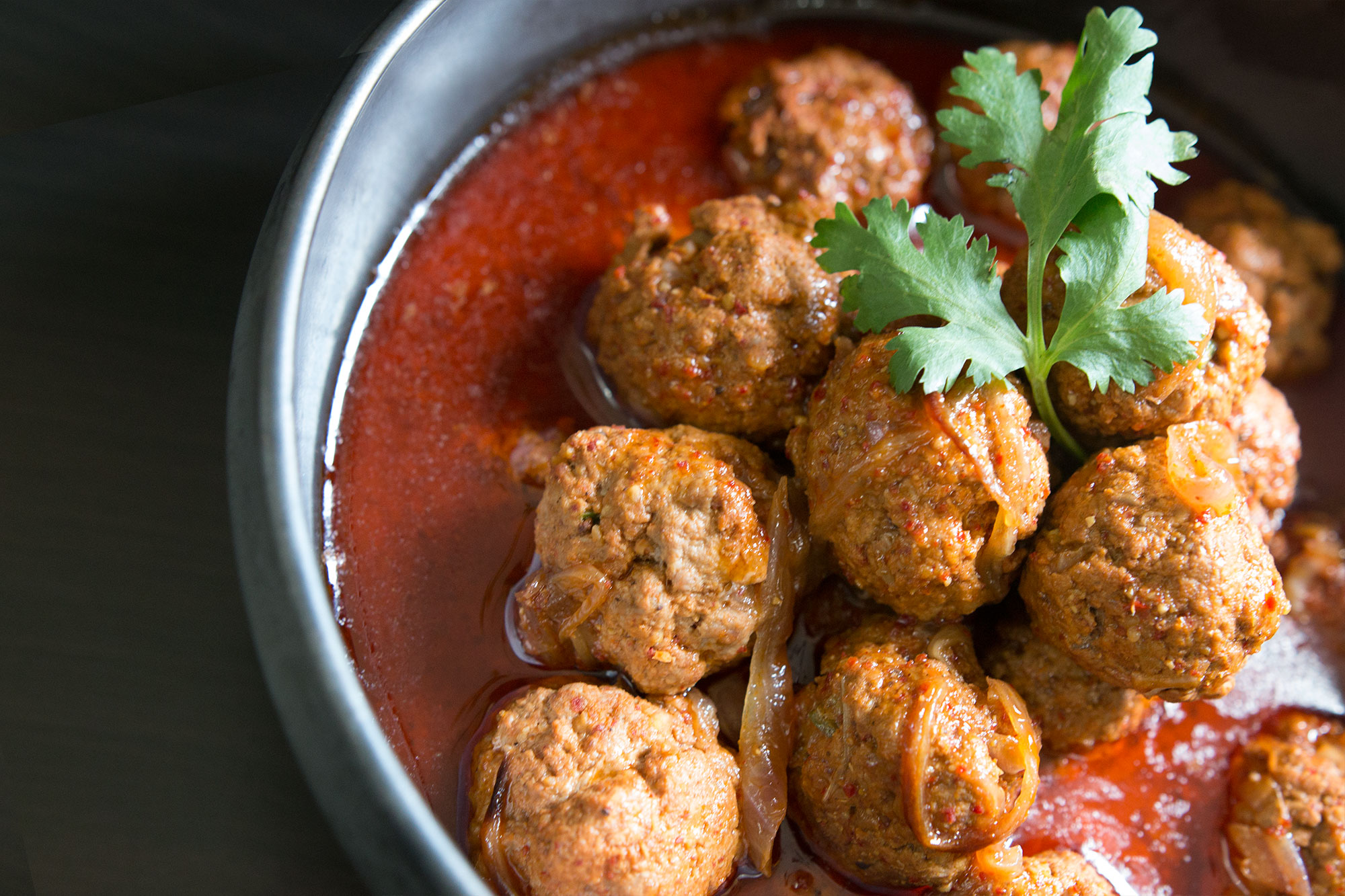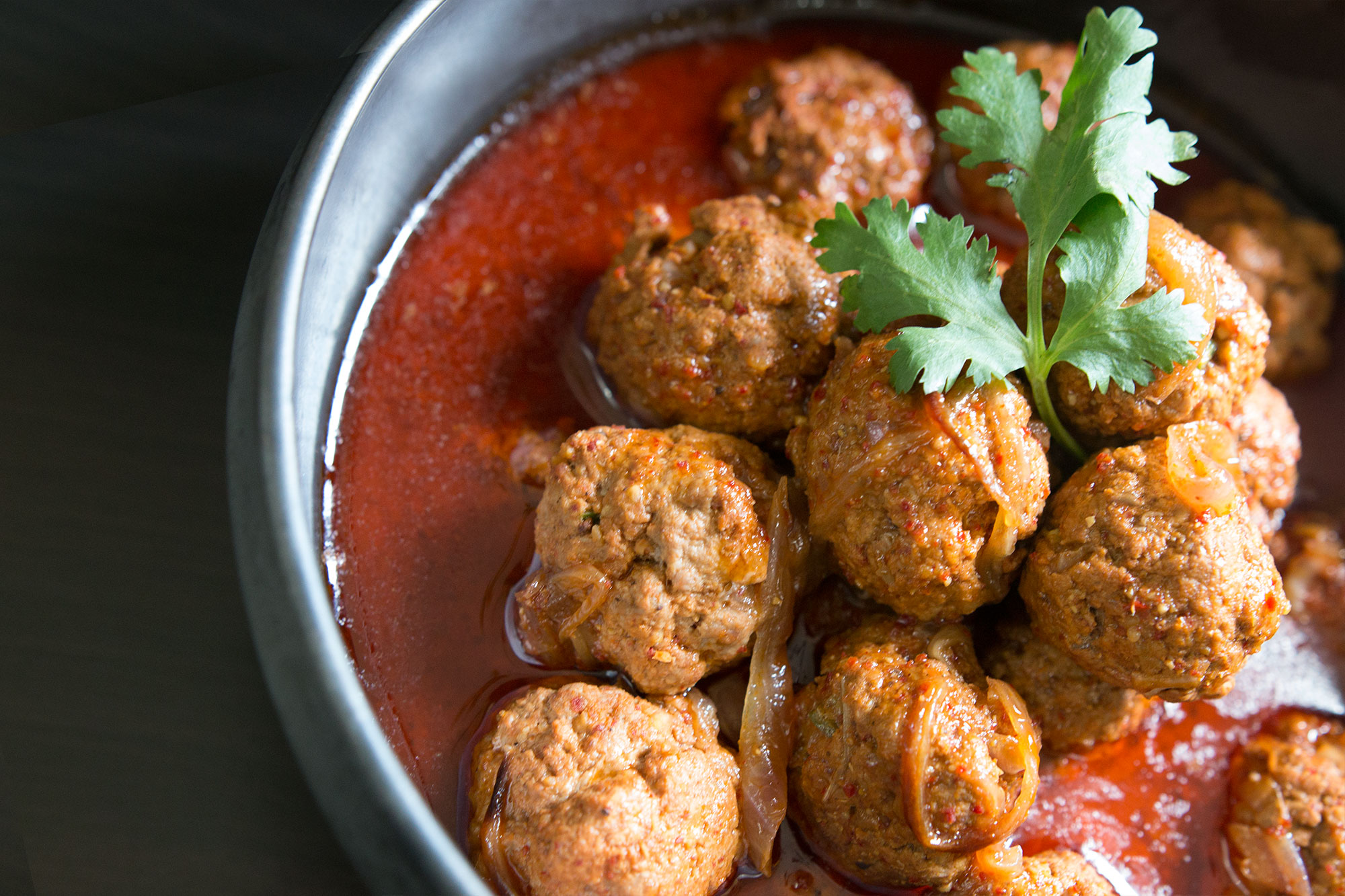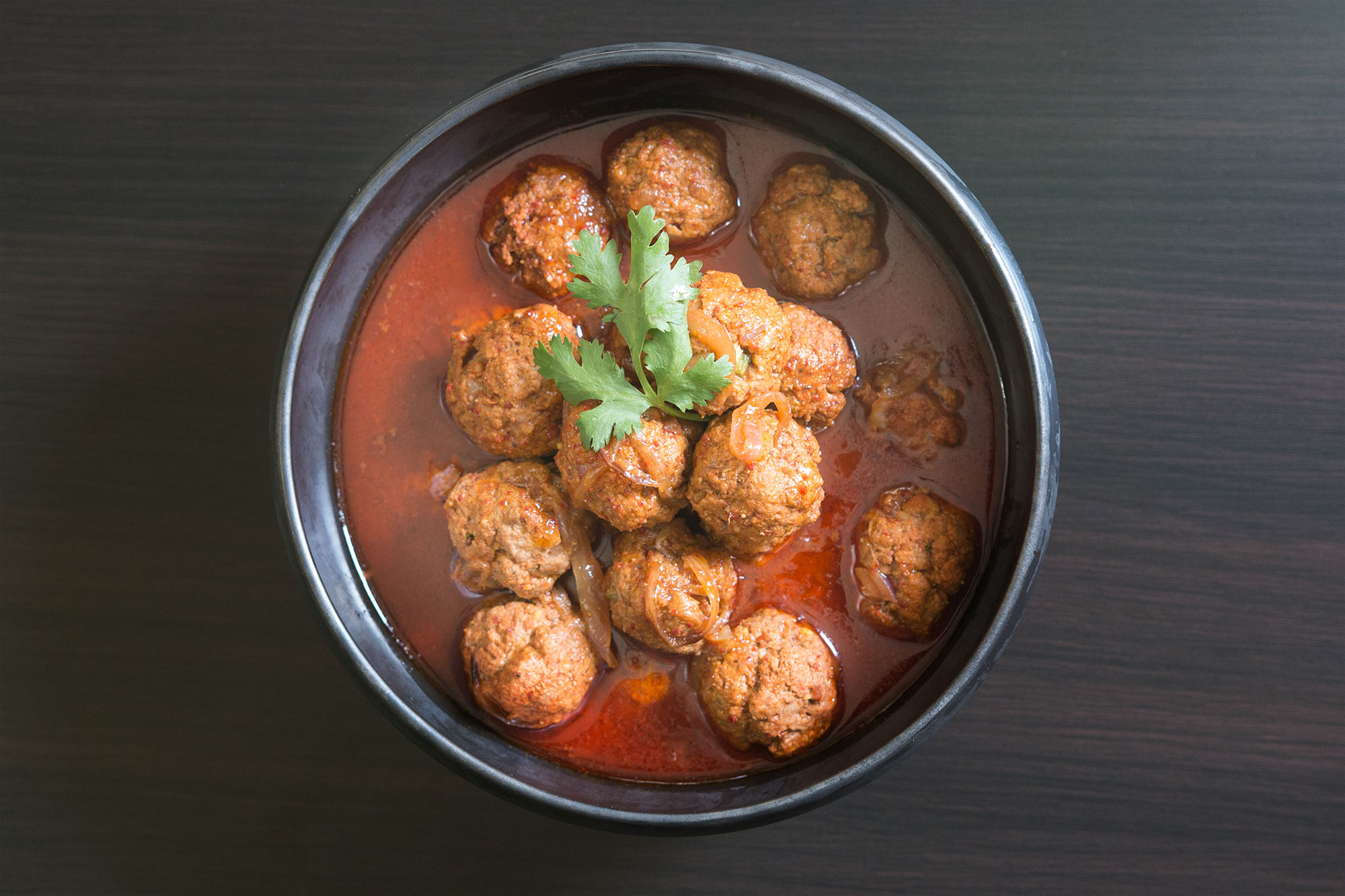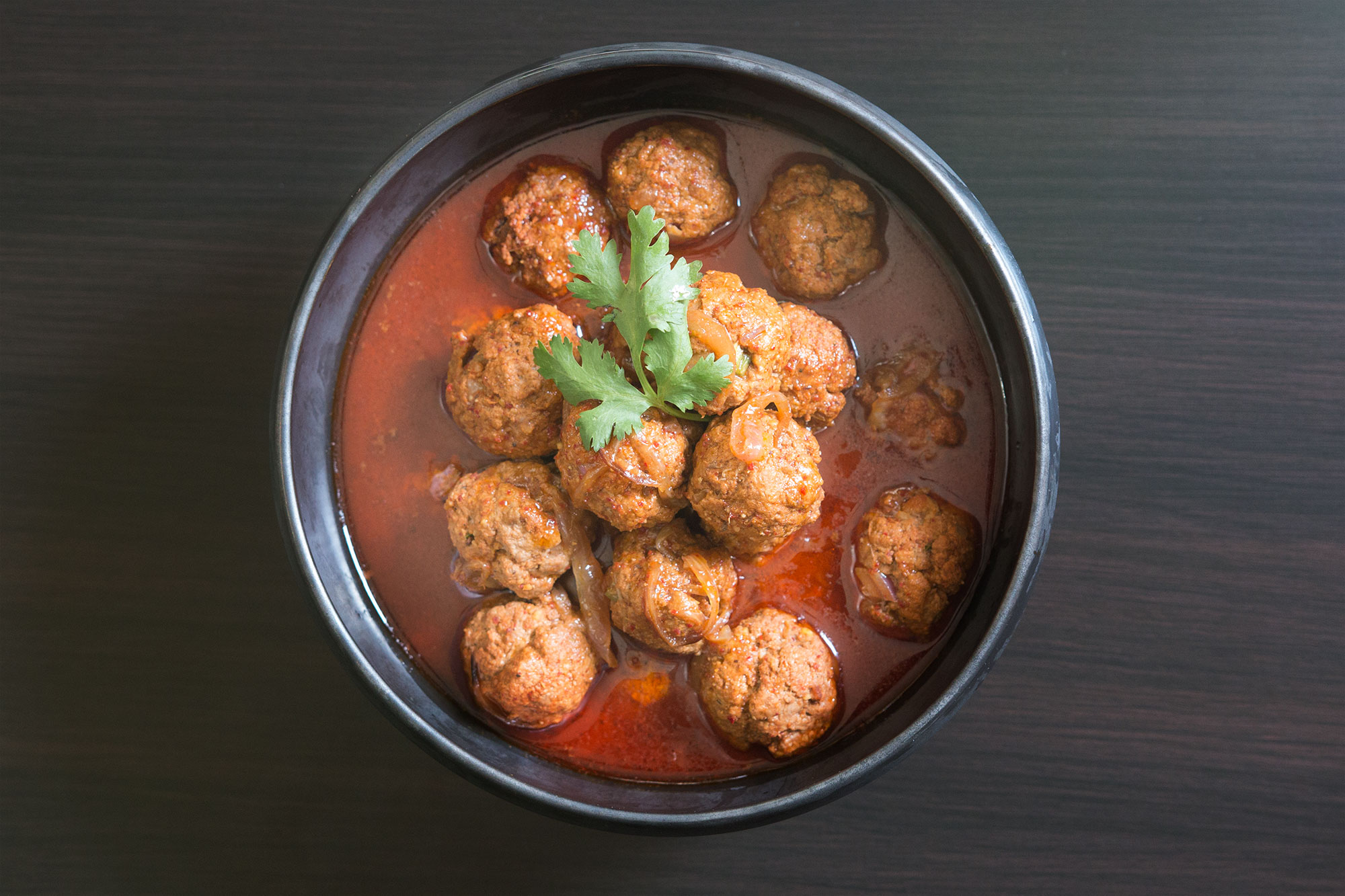 This is my Mom's Meatball Curry recipe from one of her many many recipe books. Spiced meatballs are simmered in a special blend of ground spices like red Kashmiri Chillies, Cumin, Coriander, Pepper, Cardamom, Cinnamon, Cloves, with Ginger, Garlic & Vinegar and finished off with some creamy Coconut milk. Whenever I miss my Mom, which is pretty much always, I find comfort in being surrounded by her things. She penned many many recipe books and I love pouring through them to find a new recipe to try.
This recipe is very special, the balance of spices are amazing and I love that it yields a lot gravy that can be poured over rice.
Like I do with any recipe, this is Kravings tested. This means I've made sure the recipe can be replicated in the most efficient way by streamlining the process and removing redundancies – the results are delicious, I'm sure my Mommy in heaven would agree!
[youtube-subscriber nickname=kravingsblog]
Ingredients
1 lb, 500 gms ground Beef, Mutton or Lamb
2 tbsps Gram or Chana Dhal
10 red Kashmiri Chillies
2 tbps of Coriander seeds
½ tsp Cumin seeds
1 tsp Peppercorns
8 Cardamoms
½ tsp Cloves
1 inch stick Cinnamon
8 cloves Garlic
1 inch stick Ginger
¼ cup vinegar
1 cup + extra Water
1 cup finely diced Onions
1 cup finely sliced Onions
2 tsps diced green Chillies
400 ml Coconut Milk
Salt to taste
Instructions
Roast the gram dhal, cool and process OR substitute gram flour
In a food processor grind the dry spices first followed by the ginger and garlic and the vinegar and enough water to make a smooth paste
Add salt to the ground meat and half the spice blend together with the diced onions, chillies and the ground gram and mix well
Test a small piece to make sure the spices and salt are in balance
Make into meatballs
In a saute pan melt the ghee and add the other half of the spice paste
Add the water to the food processor and add that water to the saute pan and bring to the boil
Add the coconut milk and salt to taste
Immerse the meatballs in batches and cook and remove
https://kravingsfoodadventures.com/meatball-curry/