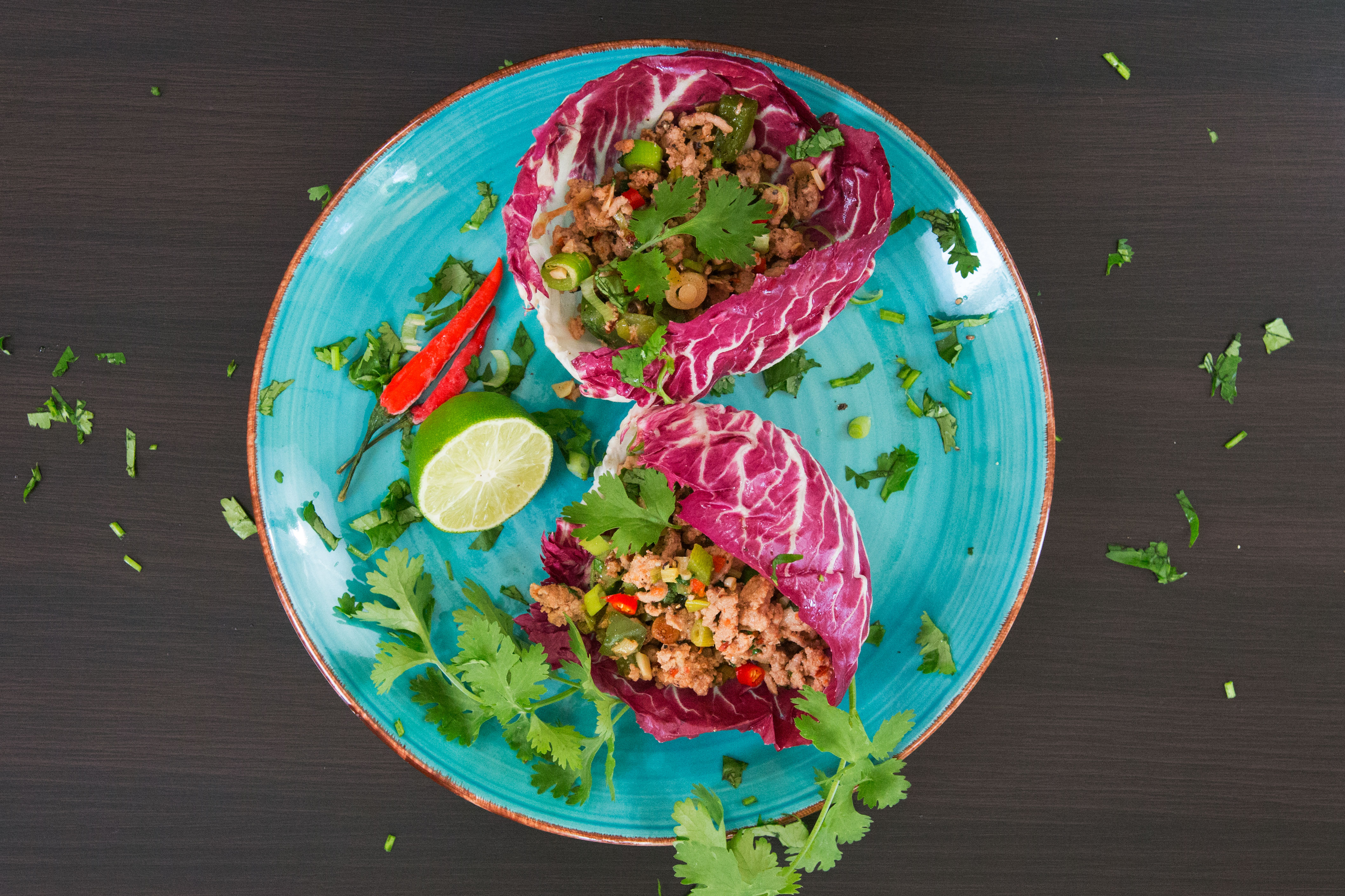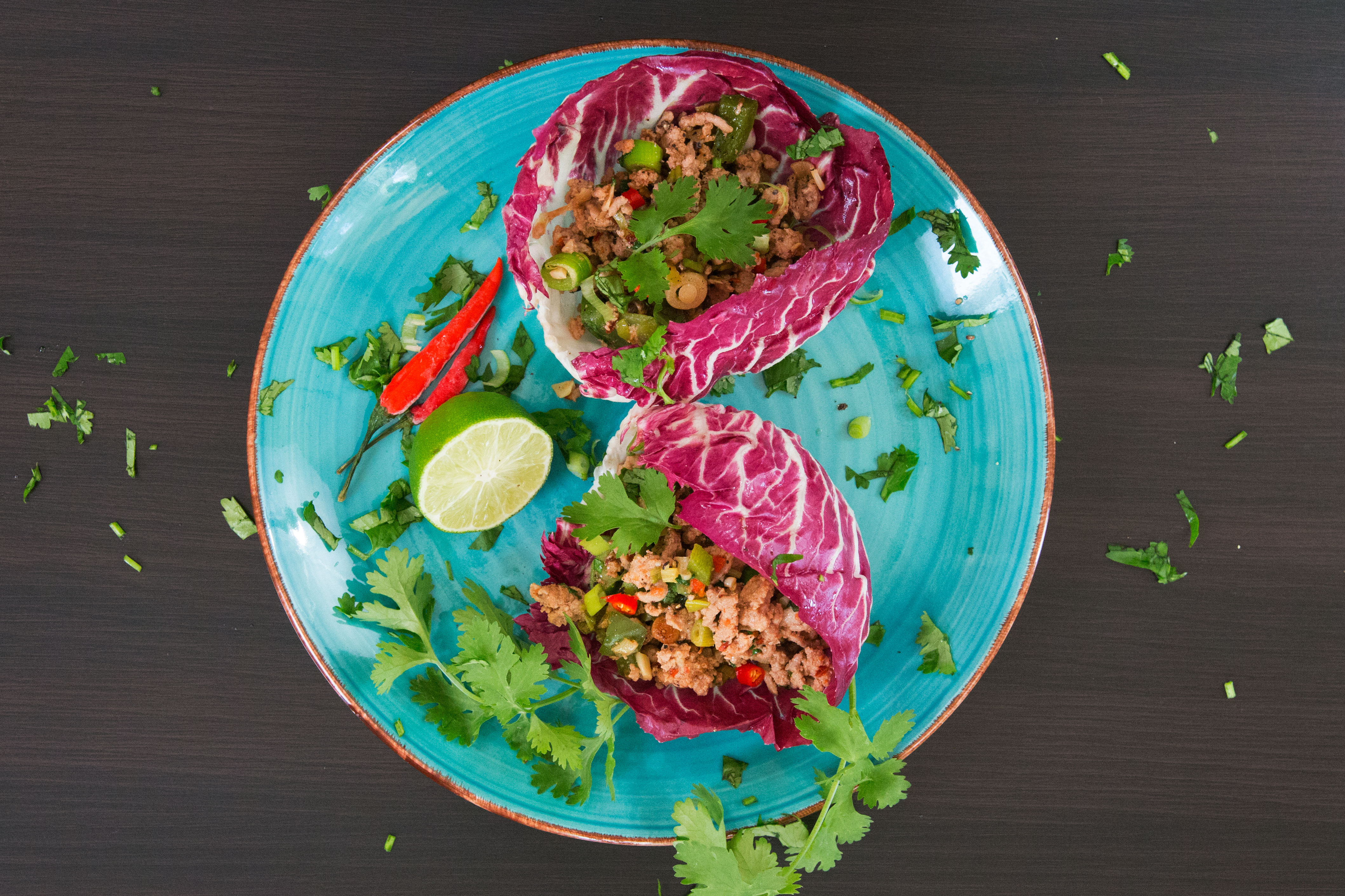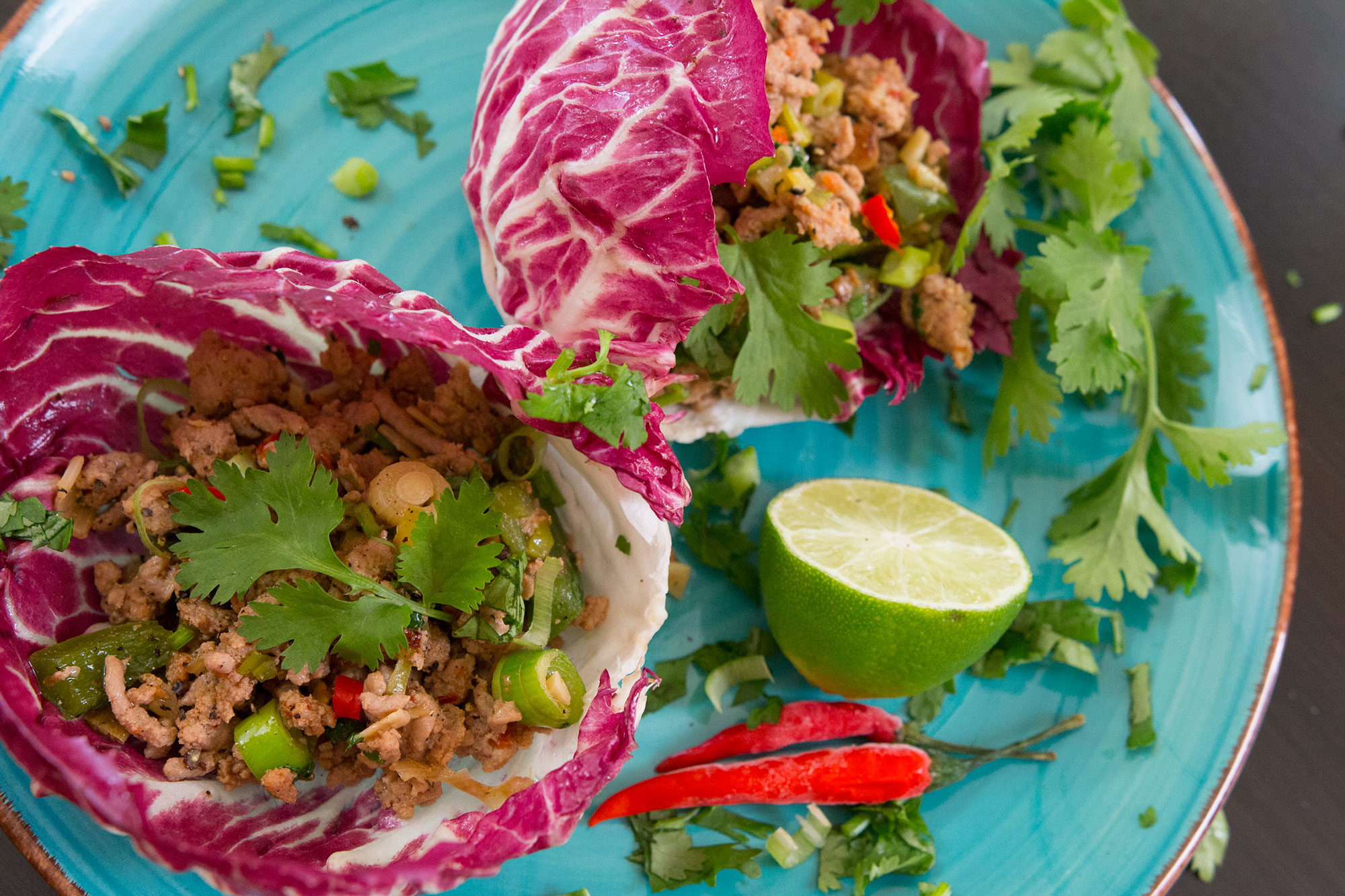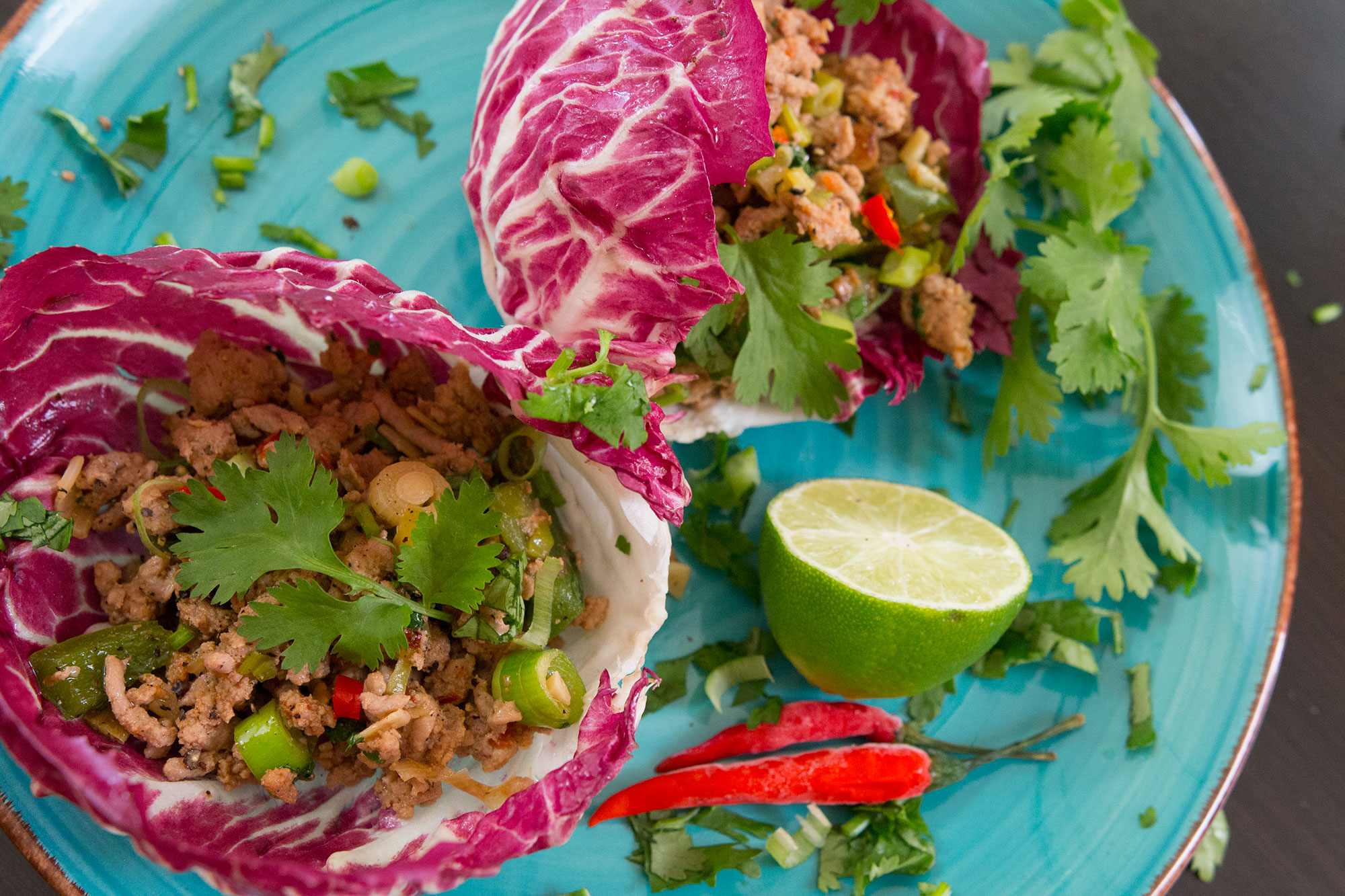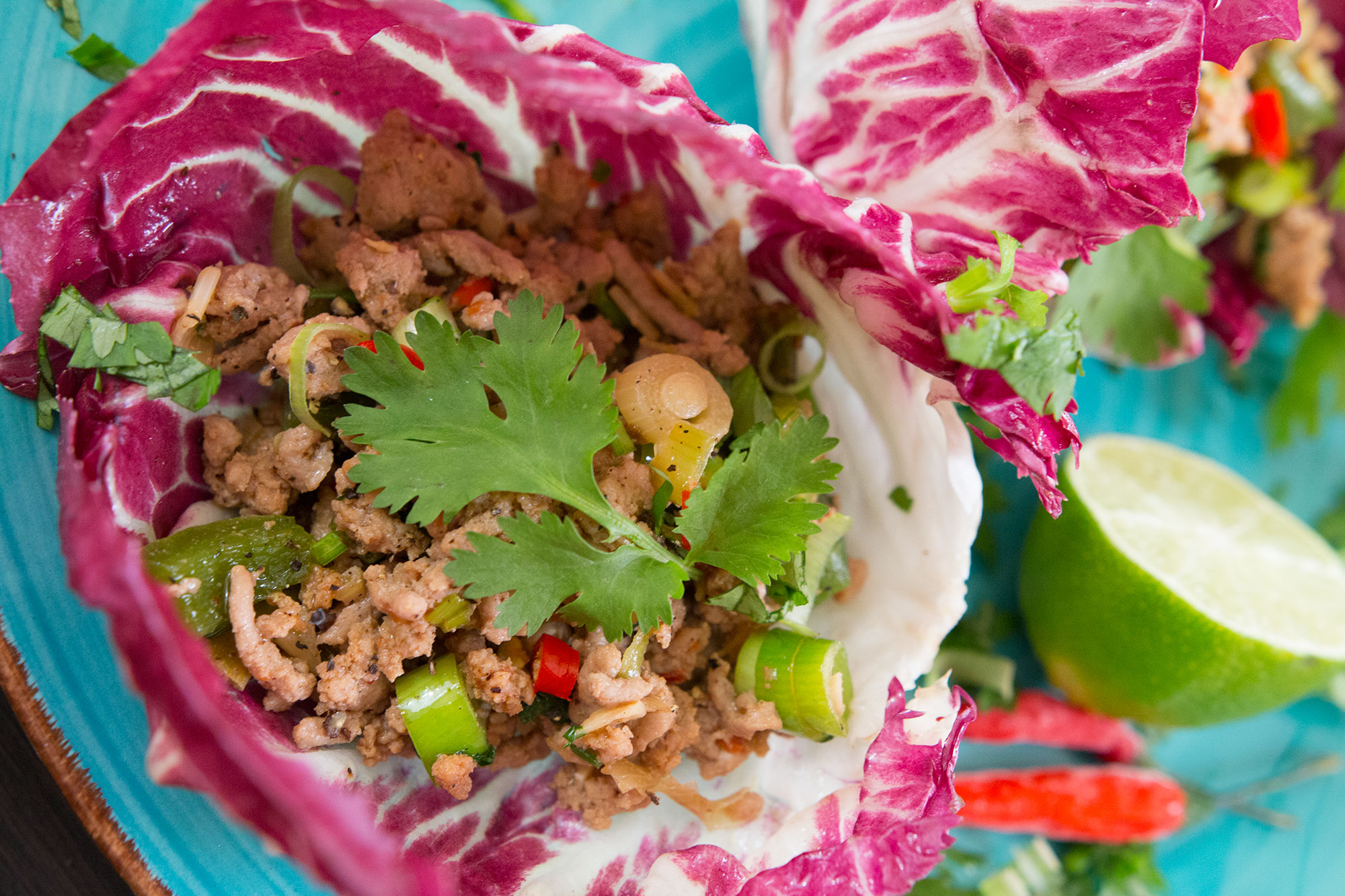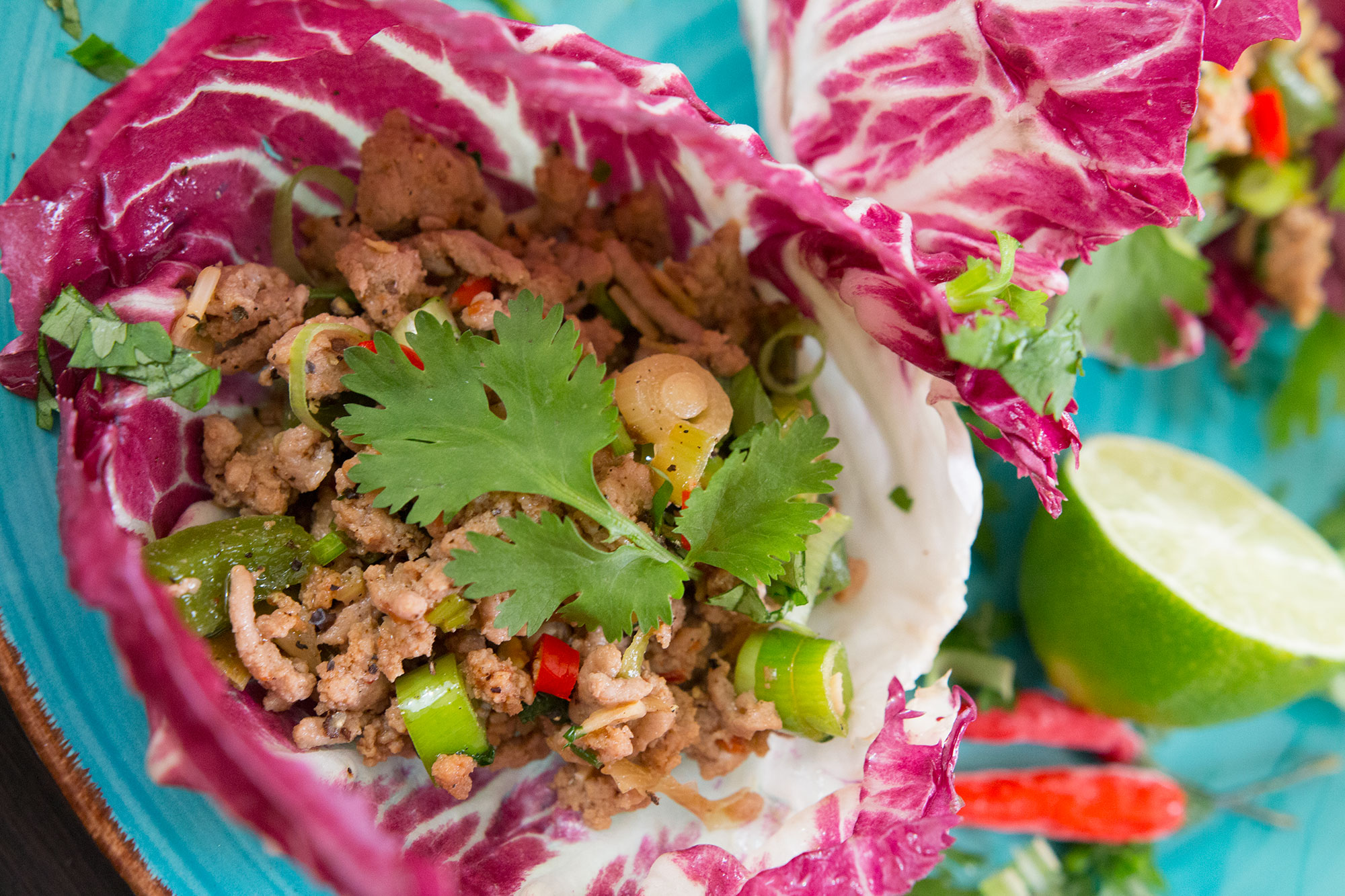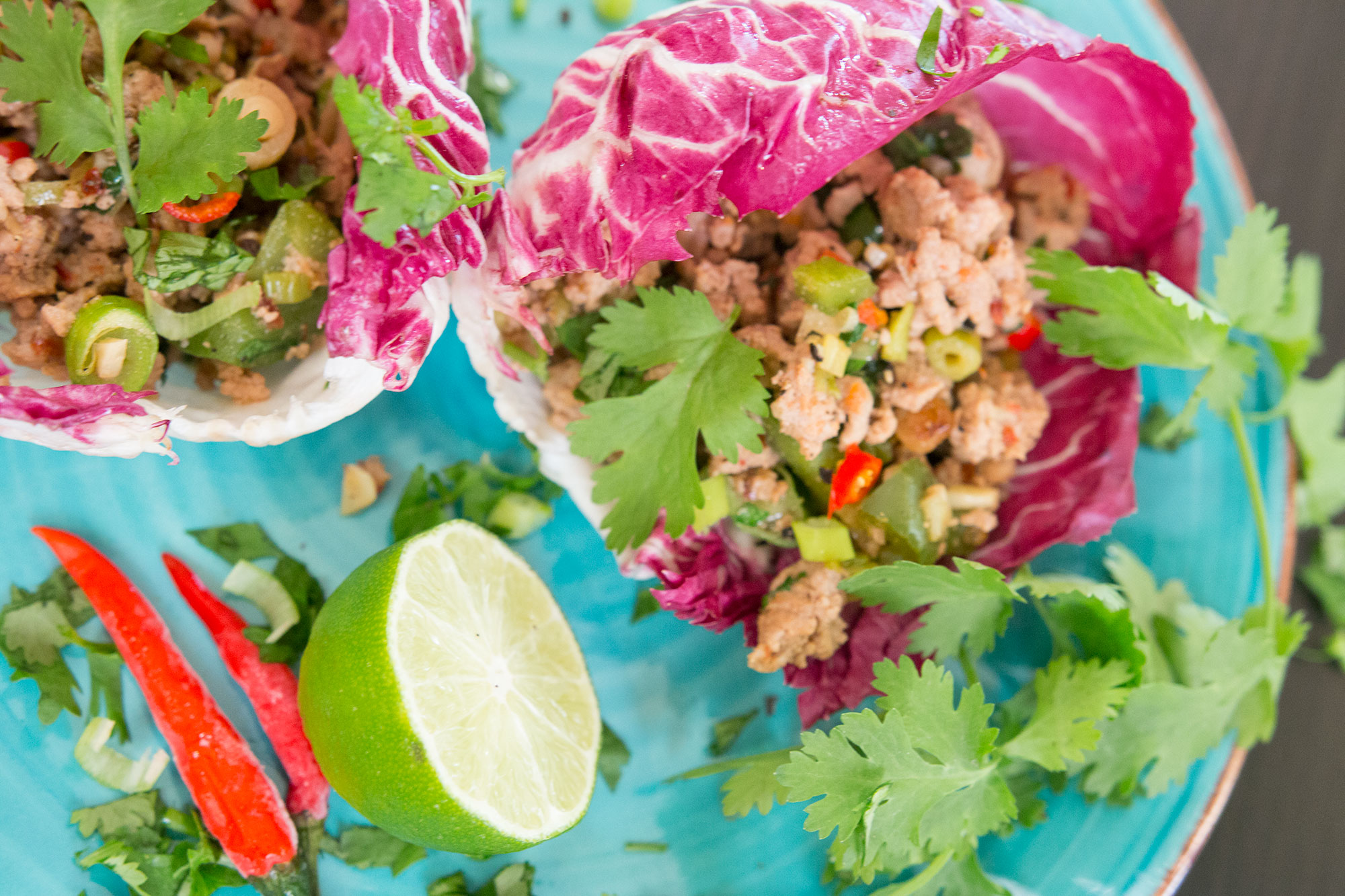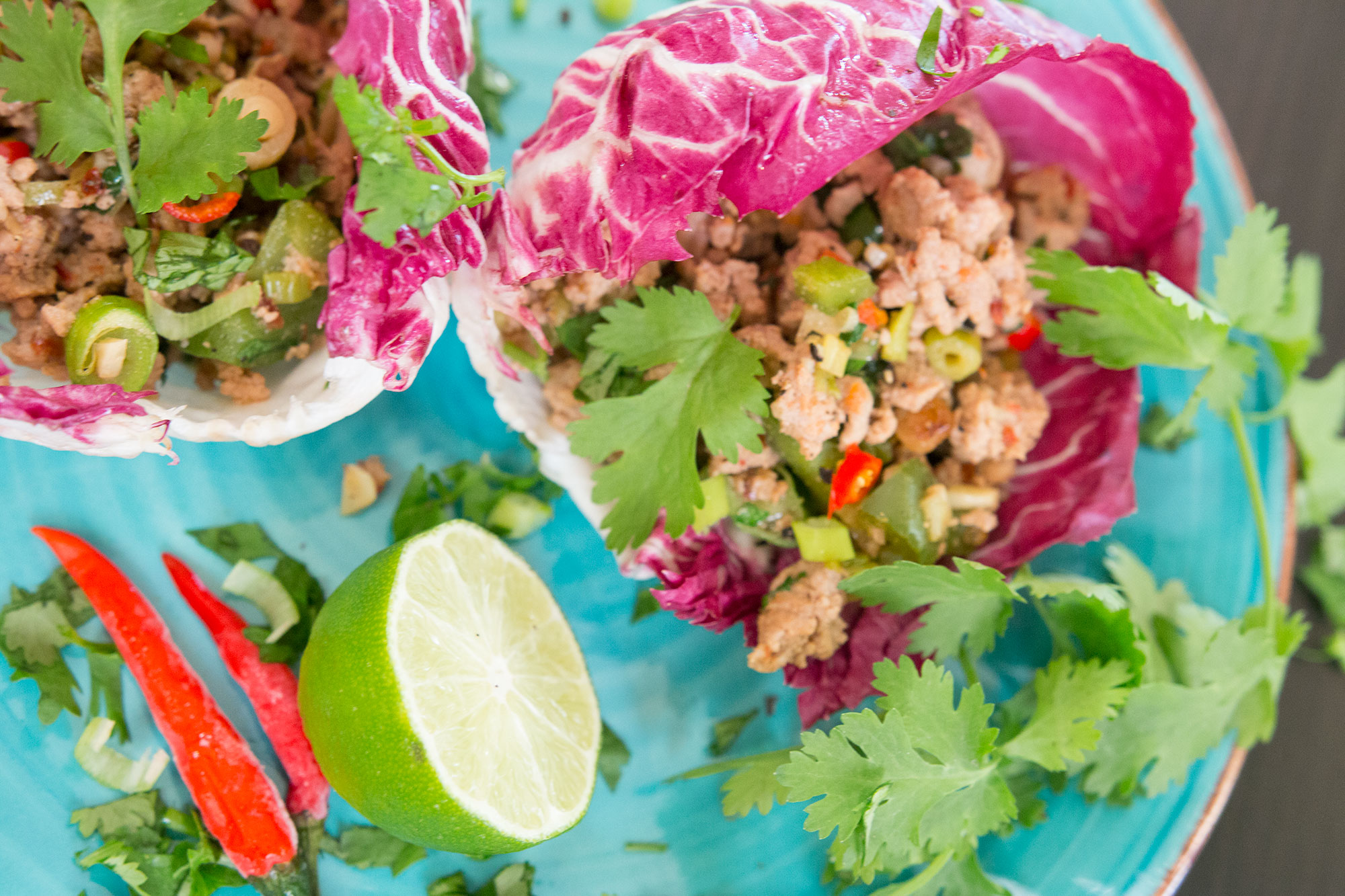 Who doesn't love easy to make lettuce wraps, light and delicious and easy on the calories. My son who was back over the summer from University has been trying to lose weight and has been buying a lot of ground Turkey. I borrowed one of his packages to make this delicious meal.
The use of Asian seasoning like Soya sauce and Chilli paste gives the Turkey a real kick and pairs really well with the subtle flavors of the lettuce. I've used Radicchio as the wrap, mostly because of the great color and looks amazing in the photographs, but be warned that it is a tad bitter, ok a lot bitter so lettuce like Boston or Romaine will work very well too.
[youtube-subscriber nickname=kravingsblog]
Ingredients
3 tsps regular Oil
1 tsp Sesame Oil
½ cup sliced Spring Onion bulbs
2 tsps minced Garlic
1 lb ground Turkey
2 small sliced red Chillies(roughly 1 tsp)
½ cup diced green peppers
2 tbsps light Soya sauce
Fresh black Pepper
1 tbsp of Chilli paste or Sambal Oelek
Juice of ½ Lime
¼ cup chopped Coriander
Lettuce
Instructions
Heat the oil and add the spring onion bulbs, followed by the garlic and allow to cook
Add the ground Turkey and break up all the lumps and allow it to cook till about 50% done
Add the red chillies, soya, pepper and chilli paste and cook till done and all the natural juices has evaporated
Finish off with lime juice and chopped coriander
Scoop into the lettuce wraps and enjoy!
https://kravingsfoodadventures.com/asian-lettuce-wraps/