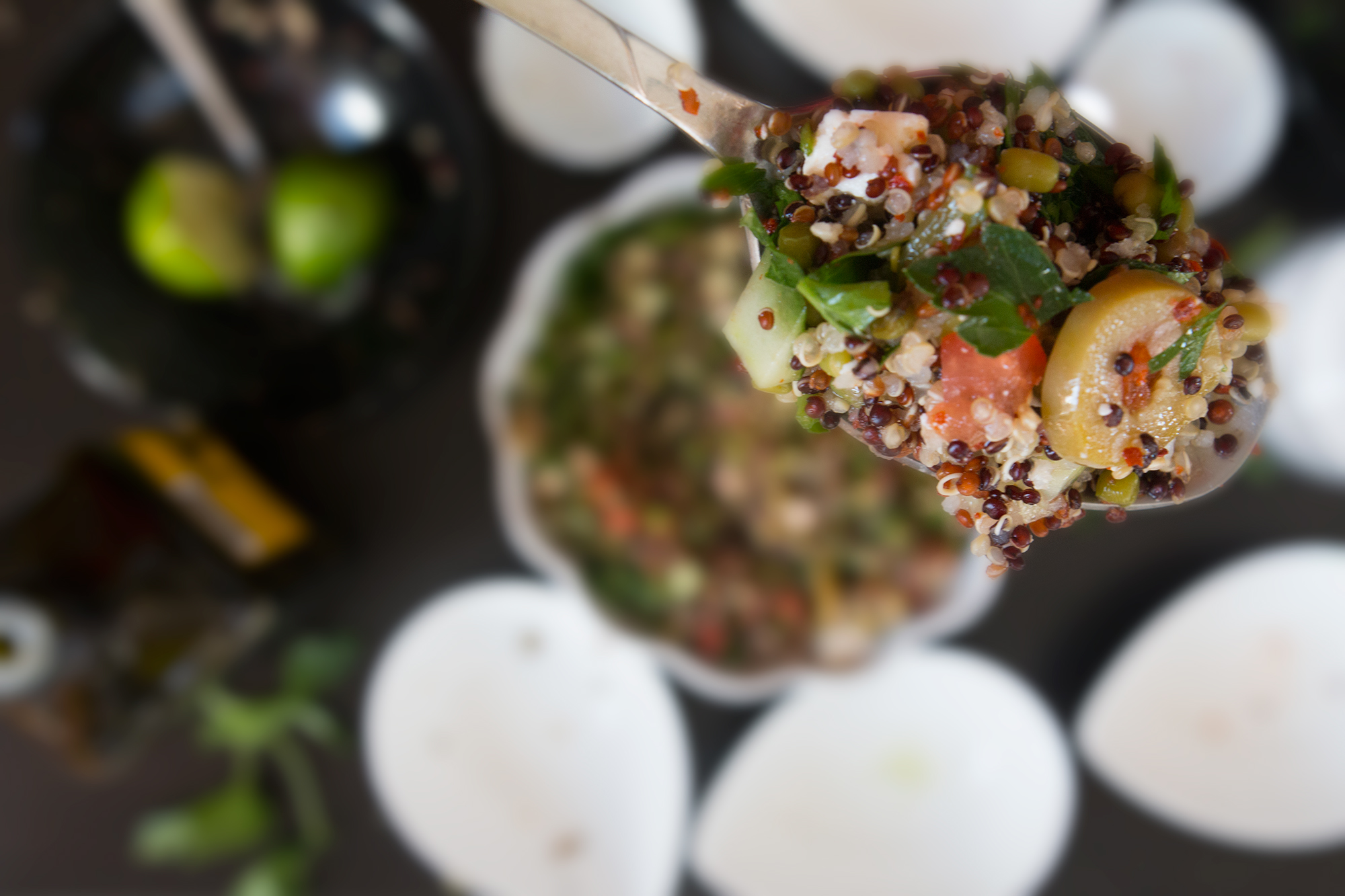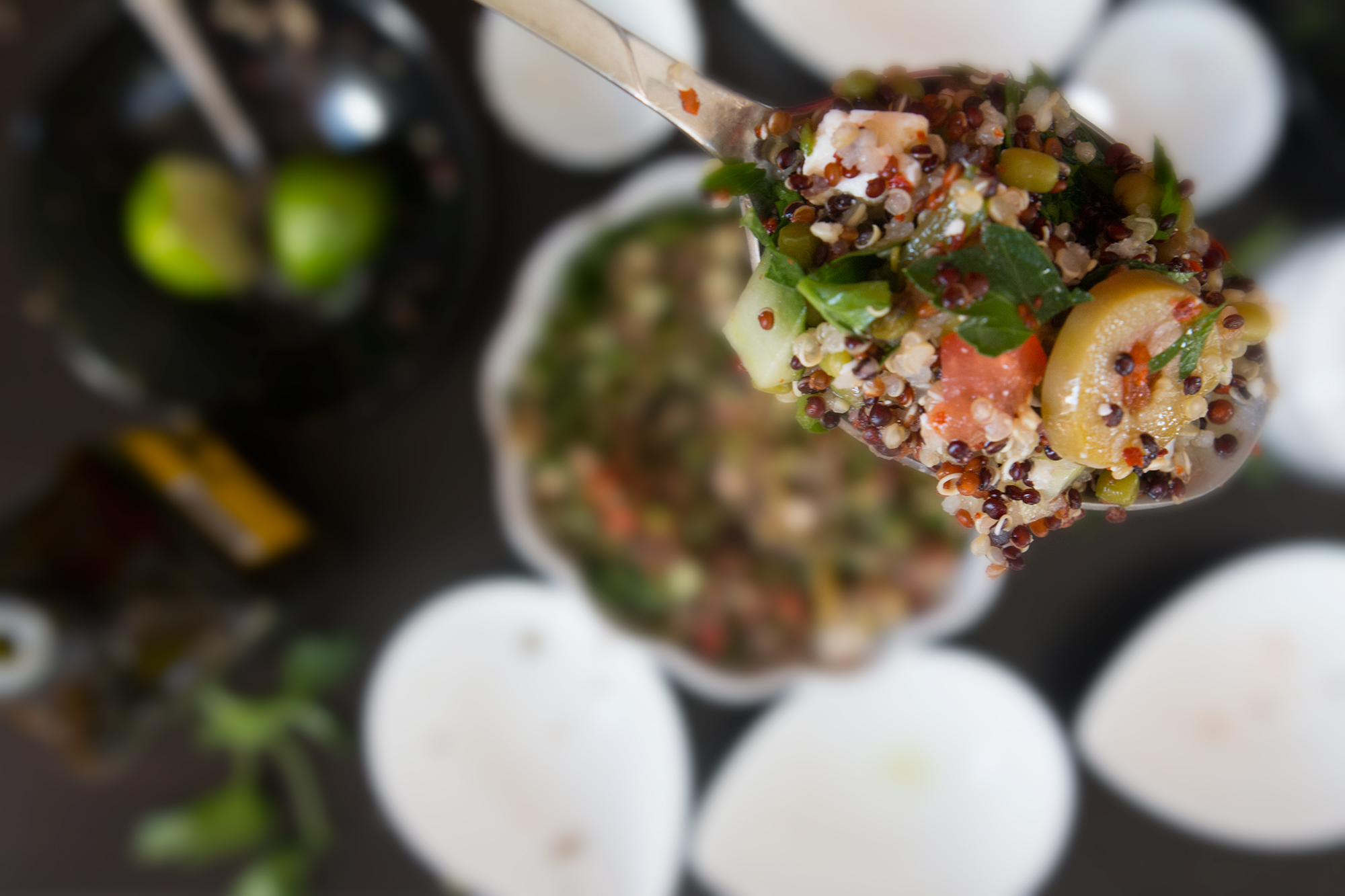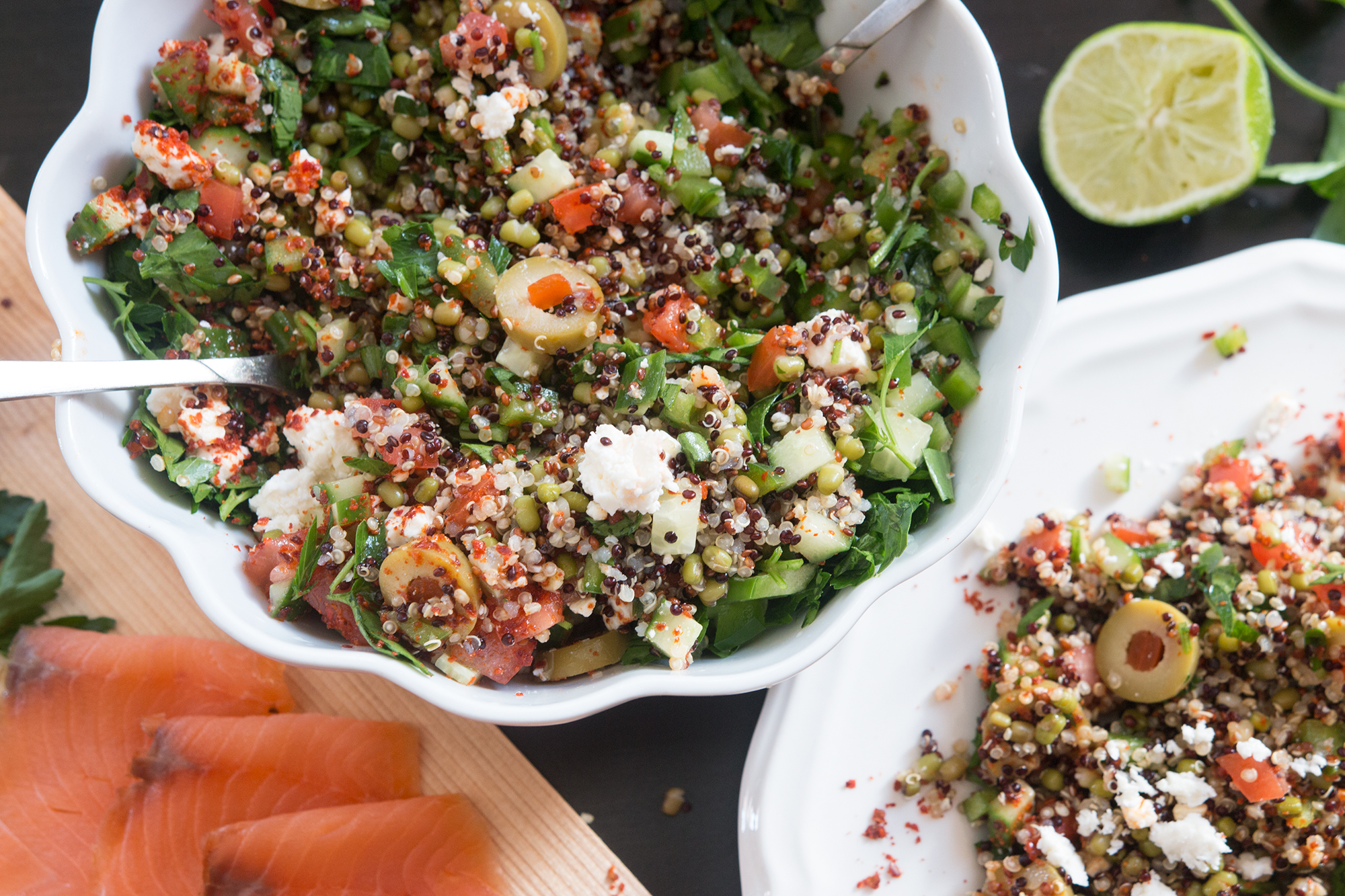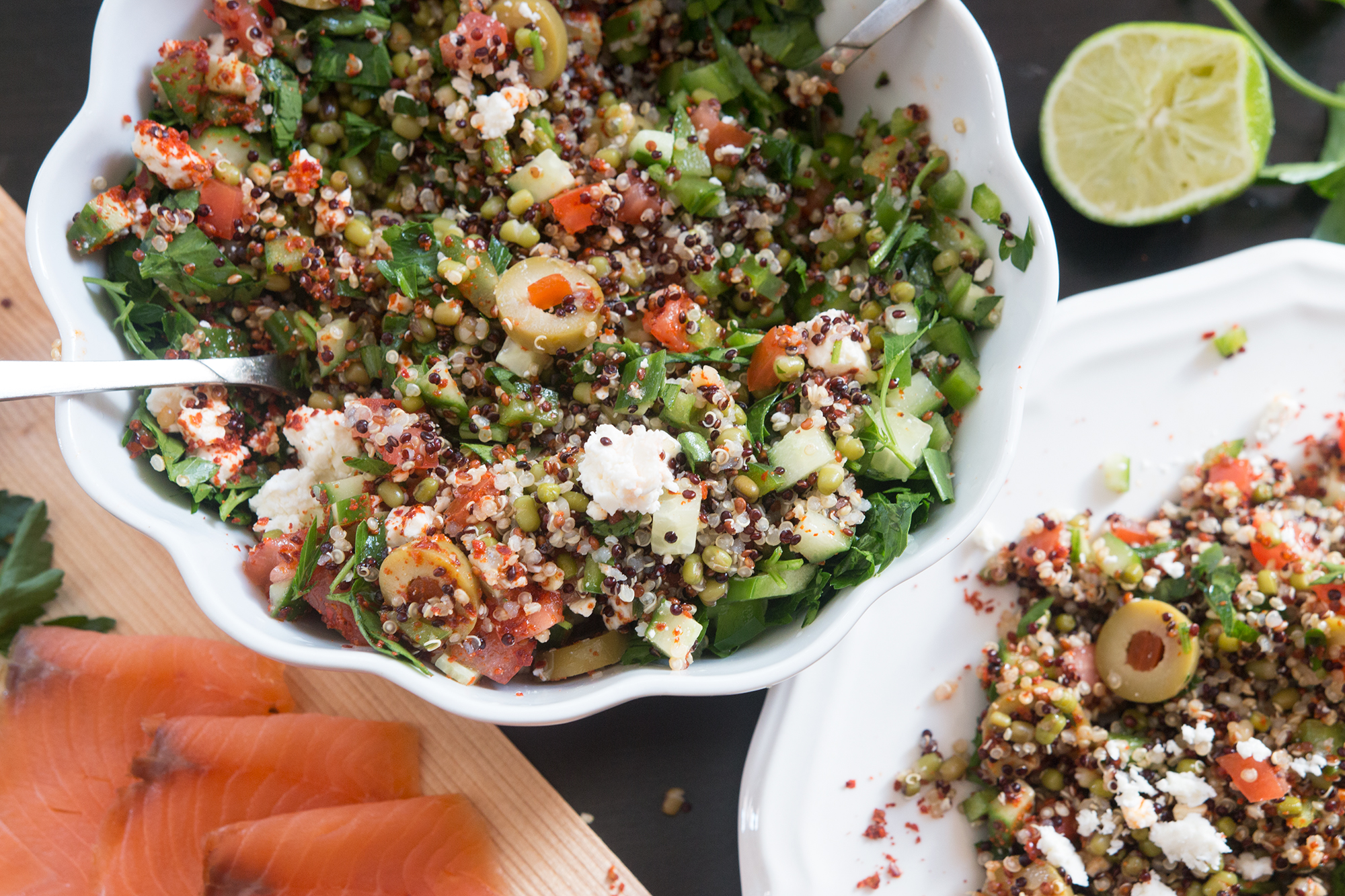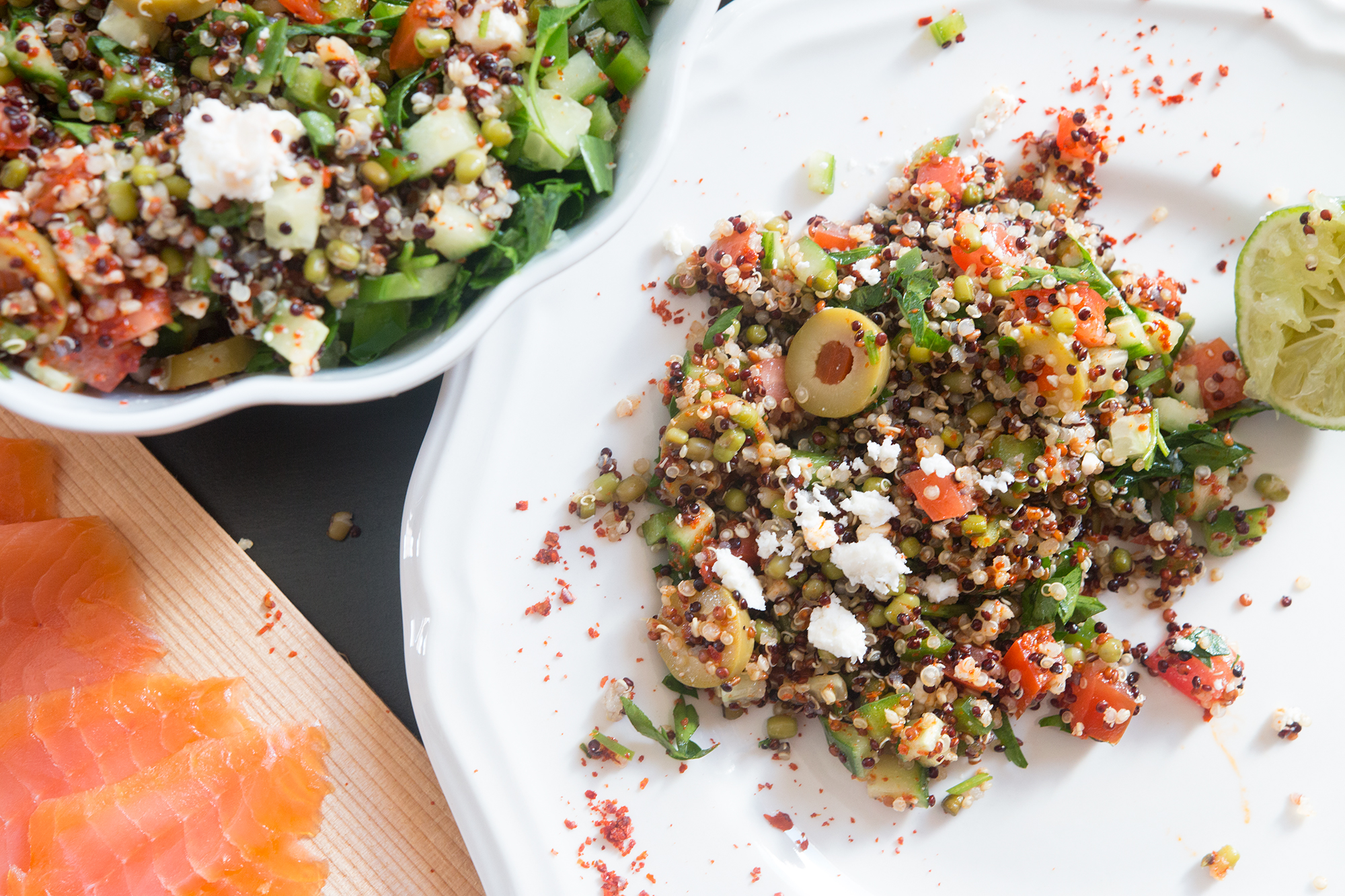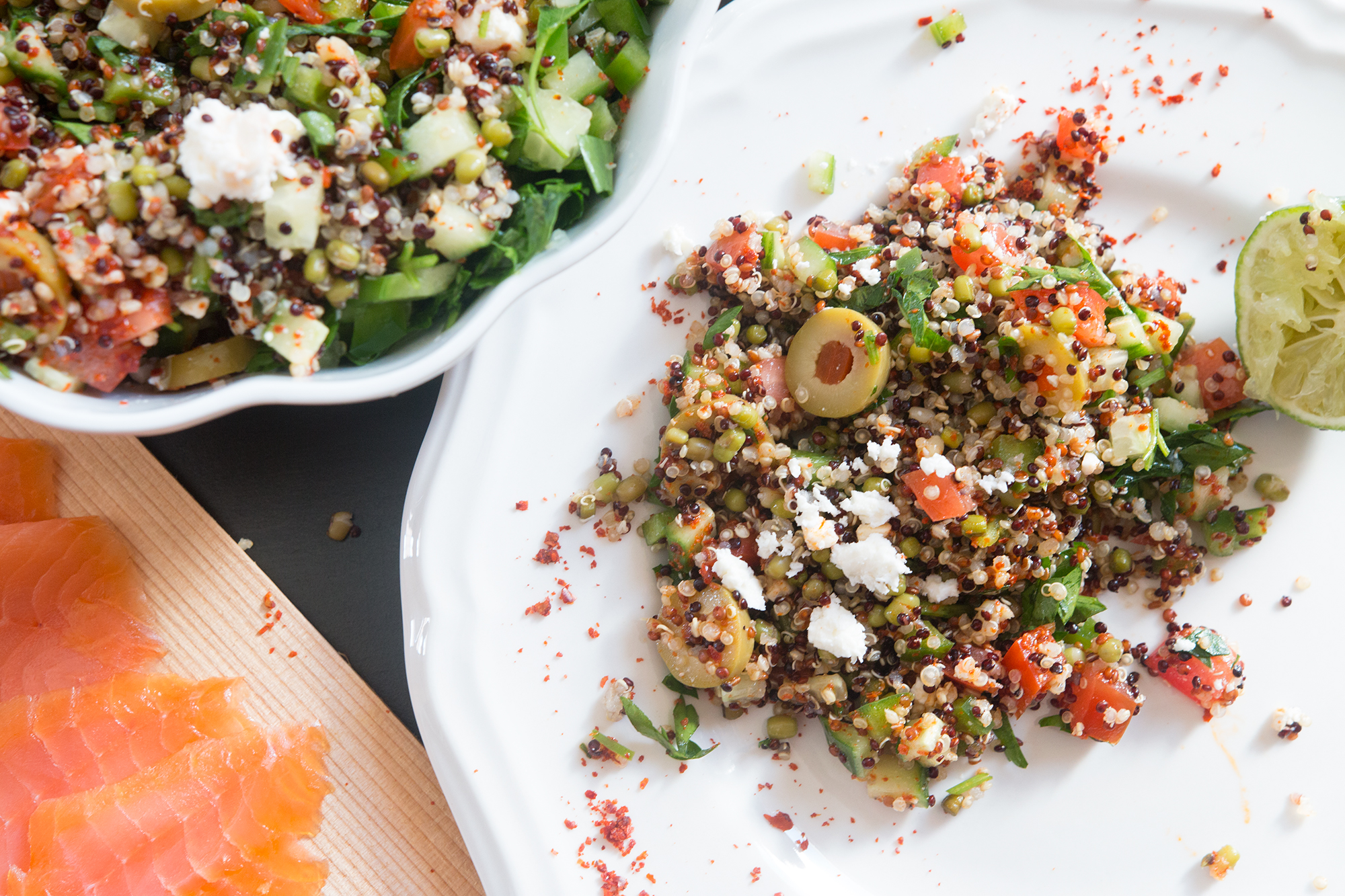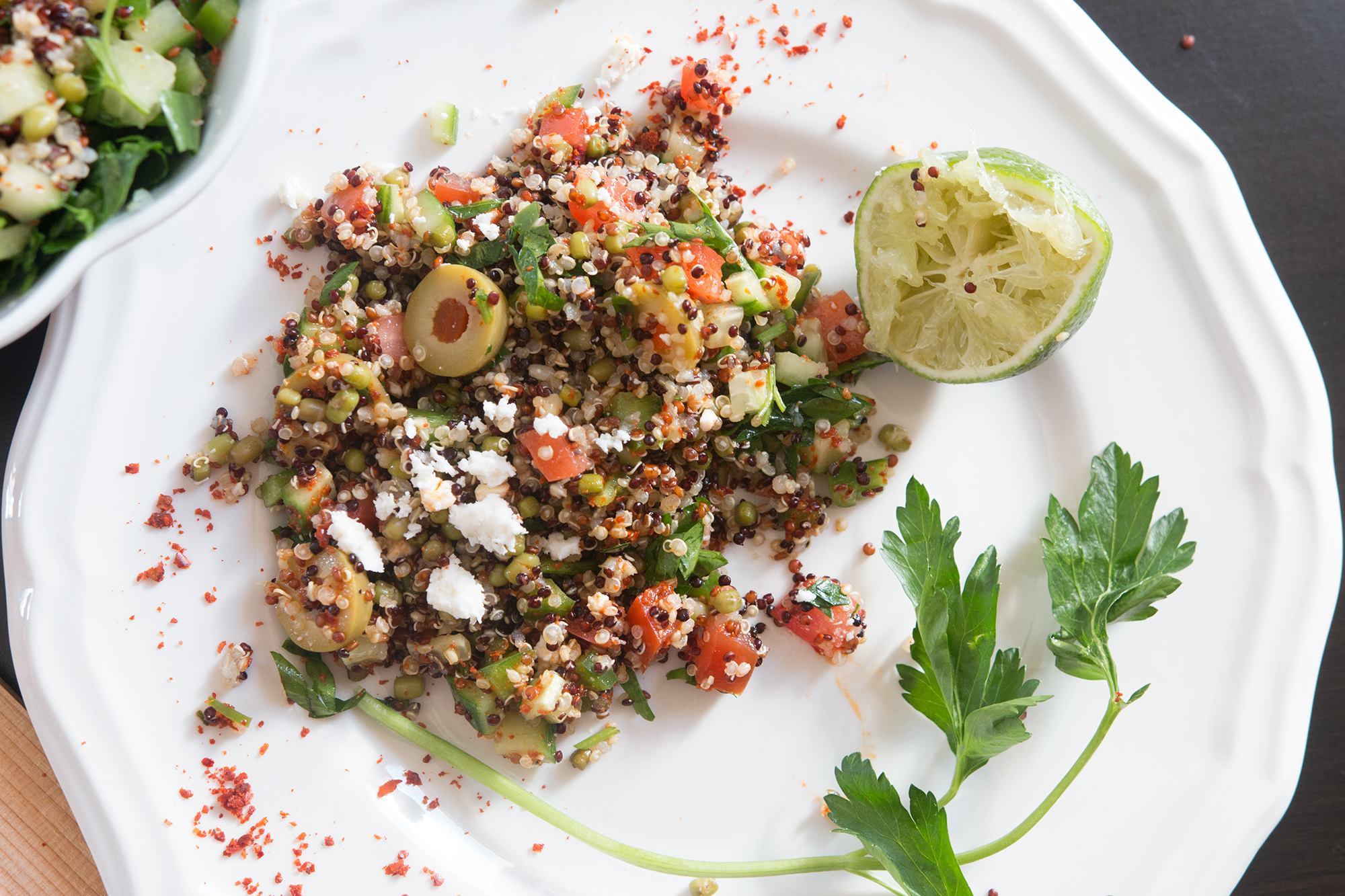 If you love Costco as much as my family, you've probably tried their Quinoa salad. I've brought this a few times and after dropping 10 dollars and change each time, I decided to make it myself and make it better! This is my Costco inspired Quinoa Salad.
To begin replicating this Salad, I took a good look at the ingredients on the salad label– Quinoa, Mung Beans, Cucumbers, Bulghur?, Tomatoes, vegetable Oil, Bell peppers, Parsley, lentils, Concentrated Lemon juice, Vinegar, Chives, Water, Salt, Pottassium chloride, Sugar, Spices, Contains Wheat… what??? But wait … it may contain: Milk, Egg, Fish, Shellfish, Crustaceans, Tree nuts, Sesame, Soy, Mustard
I'm going to take all the good stuff out of here, add my own ingredients and make it amazing!
The only thing we need to prep 1 -2 days before are the Mung or Moong beans. These are so rich in protein and so good for you. Soak ½ cup in water for 1-2 days and then boil them is salted water till cooked, drain and cool. If you want you can soak and boil a much larger batch than you need and bag and freeze the rest for another batch of salad.
Costco uses the regular run of the mill white Quinoa, but my husband picked up a fancier type. This is more expensive but has a wonderful nuttiness that I really love. Quinoa is cooked in salted water, usually 2 cups of water for every one cup of Quinoa. Add extra at the end if the water has evaporated and the Quinoa is still not cooked.
[youtube-subscriber nickname=kravingsblog]
Quinoa Salad – COSTCO copycat GLUTEN free VEGETARIAN
Ingredients
1 cup chopped Parsley
½ cup Tomatoes, deseesed and finely diced
½ cup finely diced Cucumber
1/2 cup finely diced Green Pepper
4 – 6 Olives
1 – 2 tbsps crumbled Feta cheese
2 tbsps Olive oil
Juice of 1 Lime
1 – 2 tsps Aleppo peppers substitute Smoked Paprika
Salt to taste
Instructions
Mix everything together and you have one delicious Quinoa Salad. I love to eat this Salad it's a great side and also a very filling salad eaten all by itself also great as a side with any protein if your choice.
https://kravingsfoodadventures.com/quinoa-salad-costco-copycat-gluten-free-vegetarian/