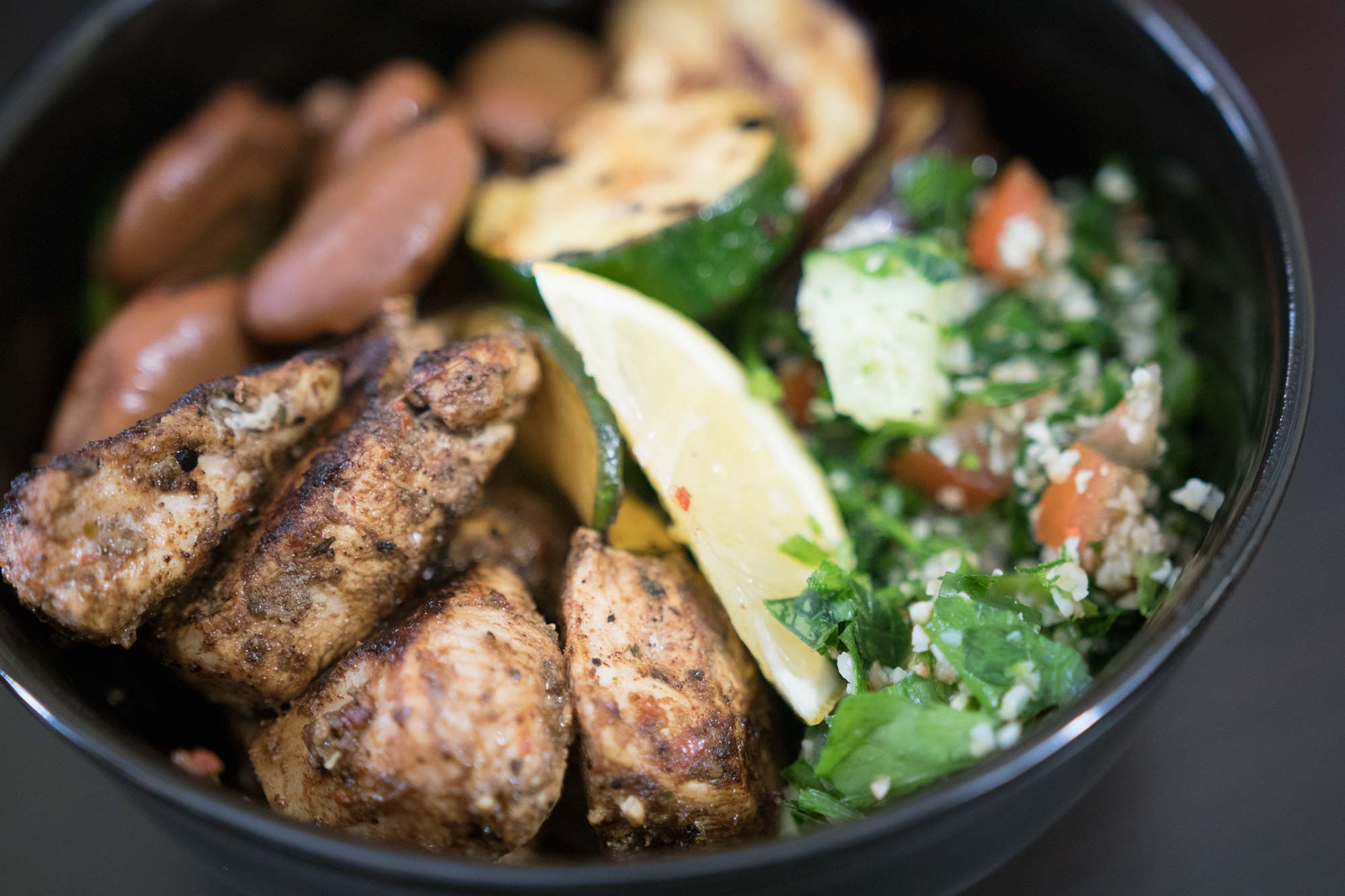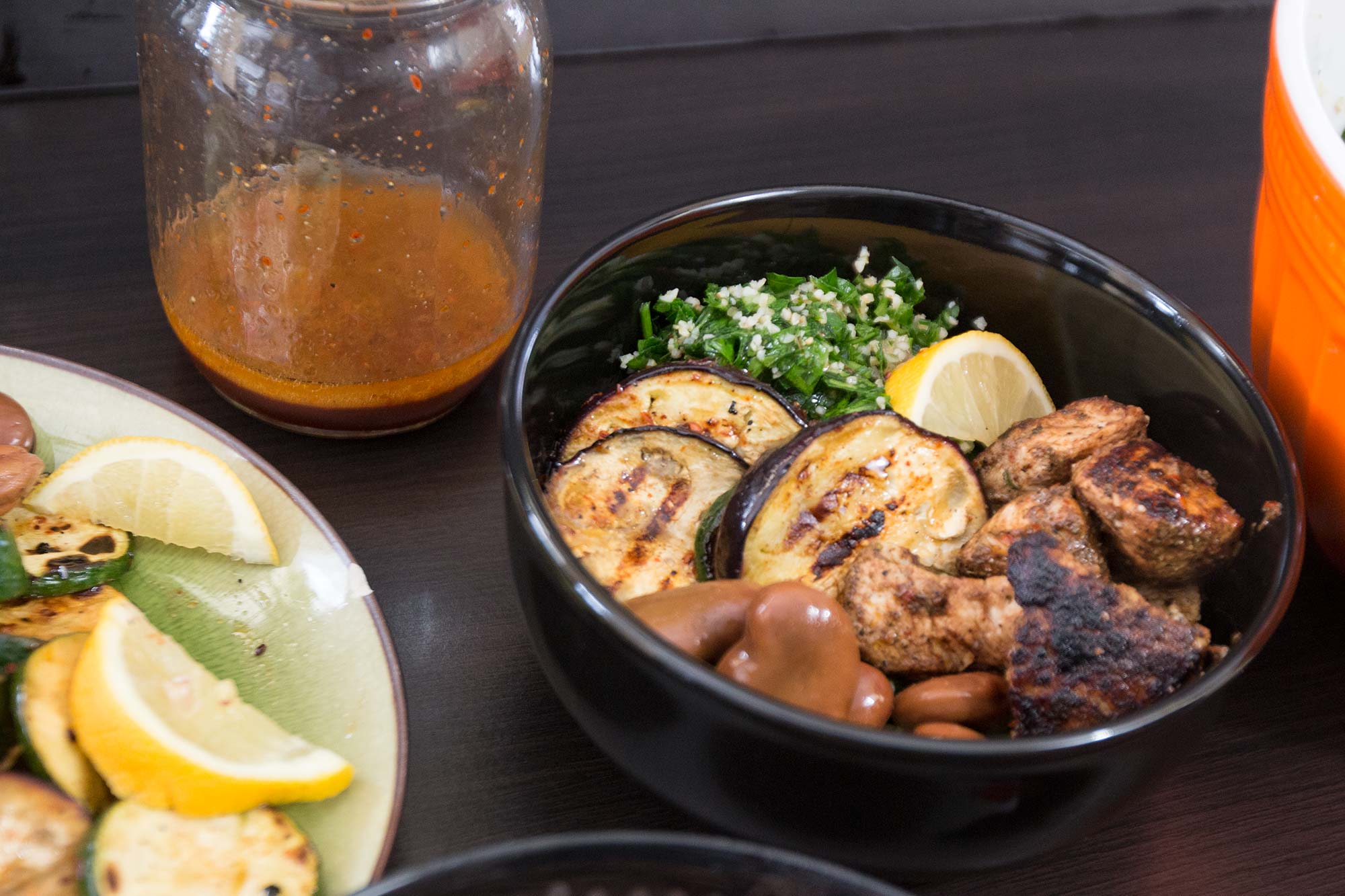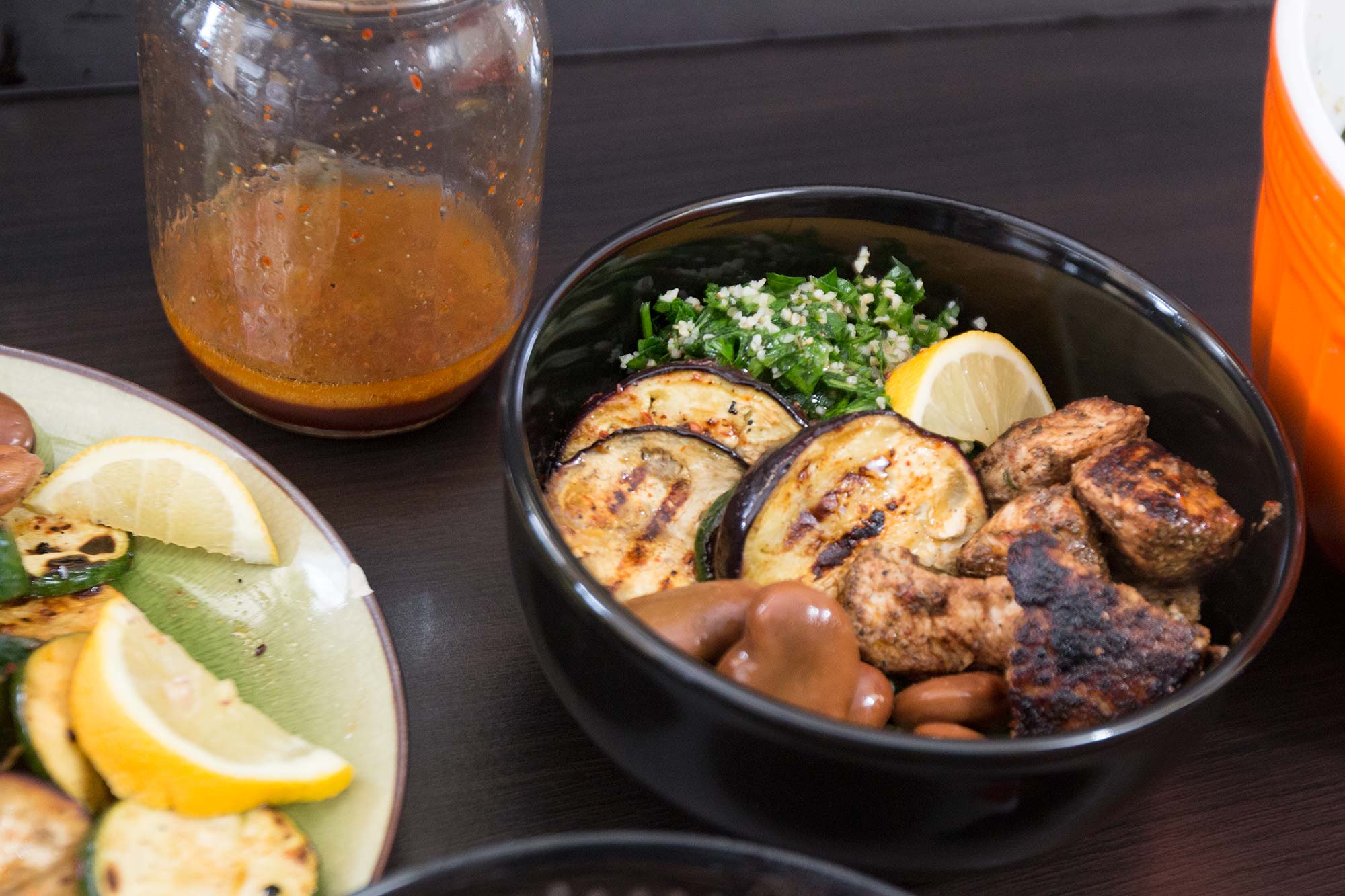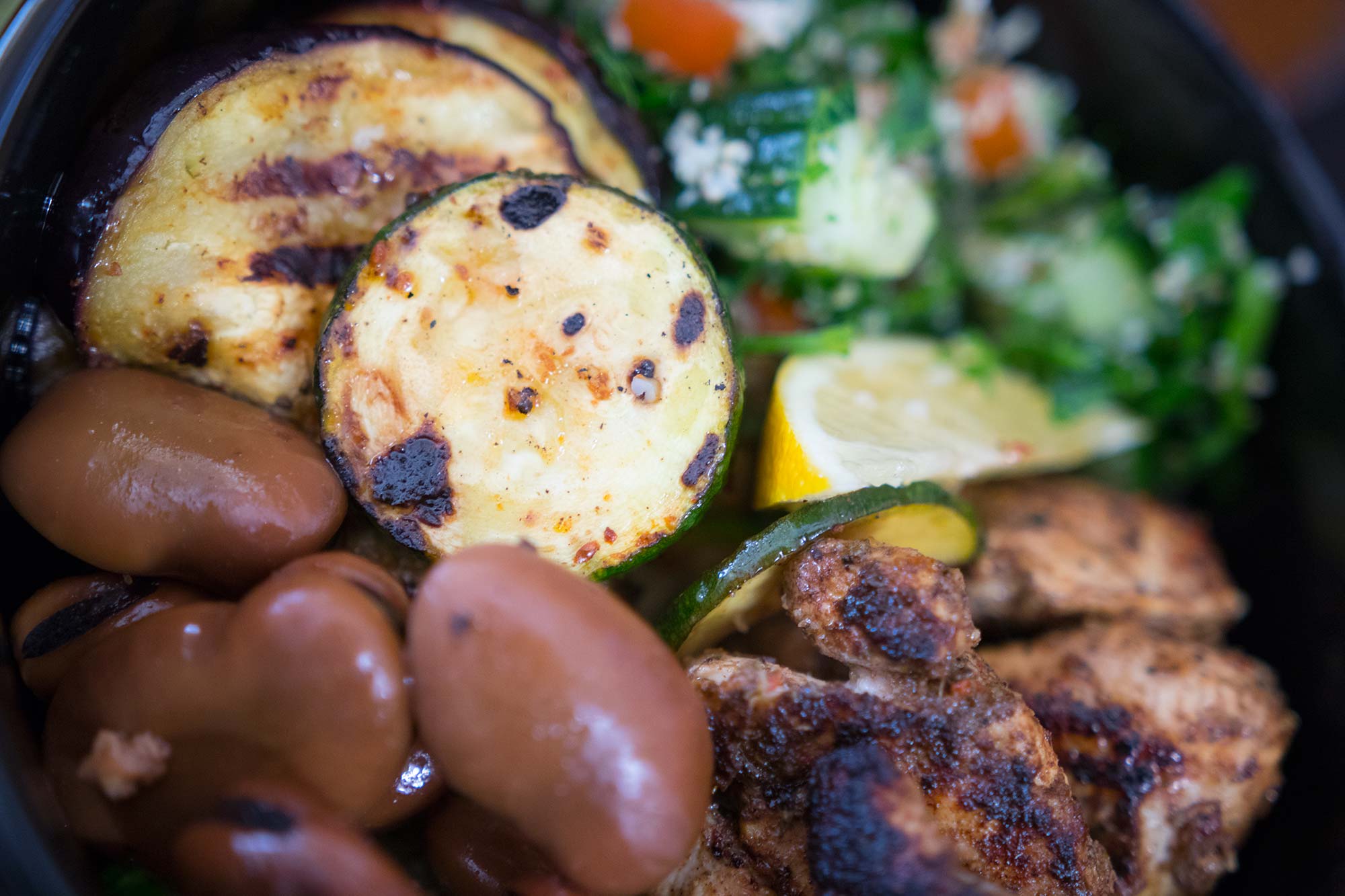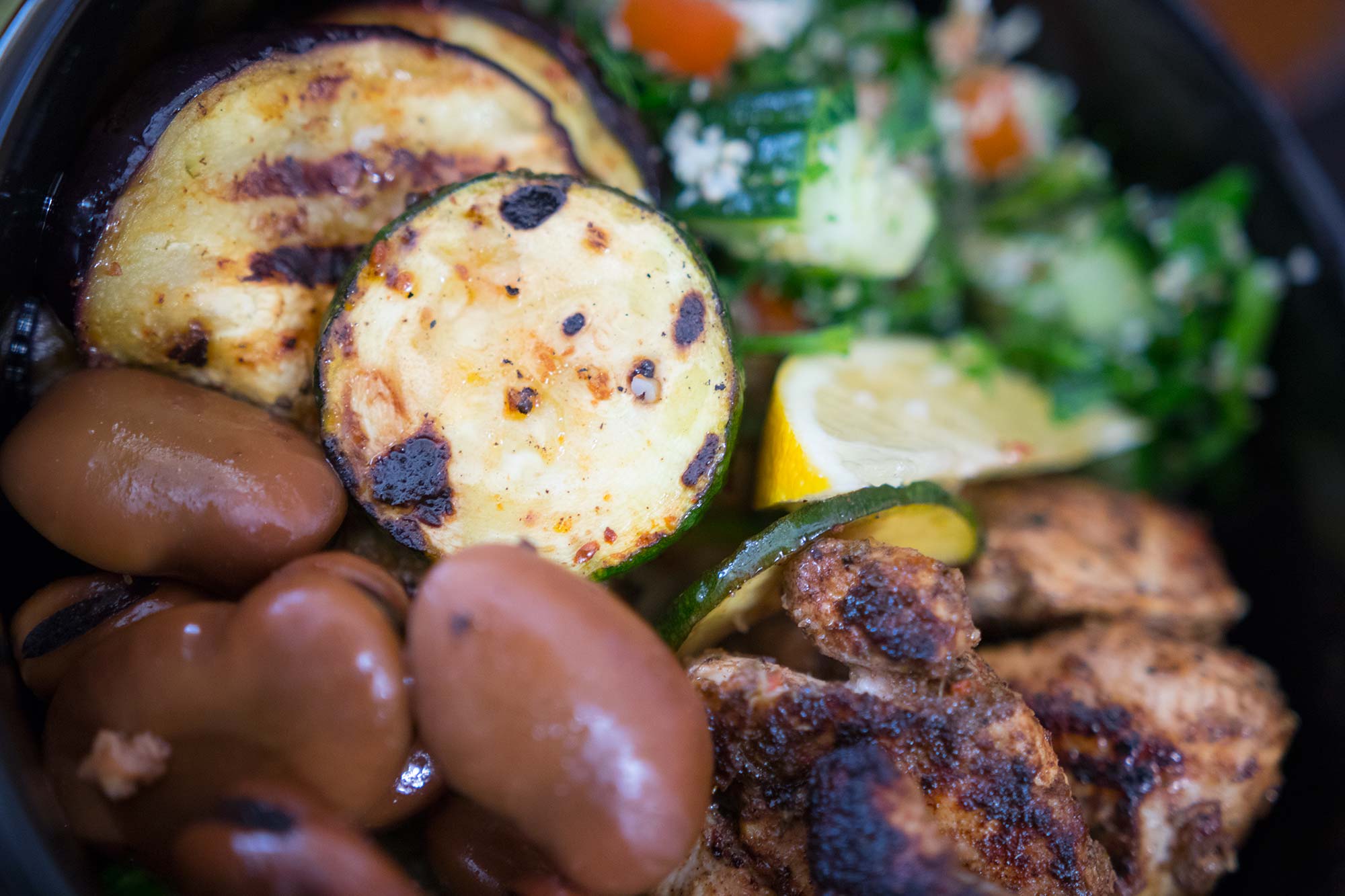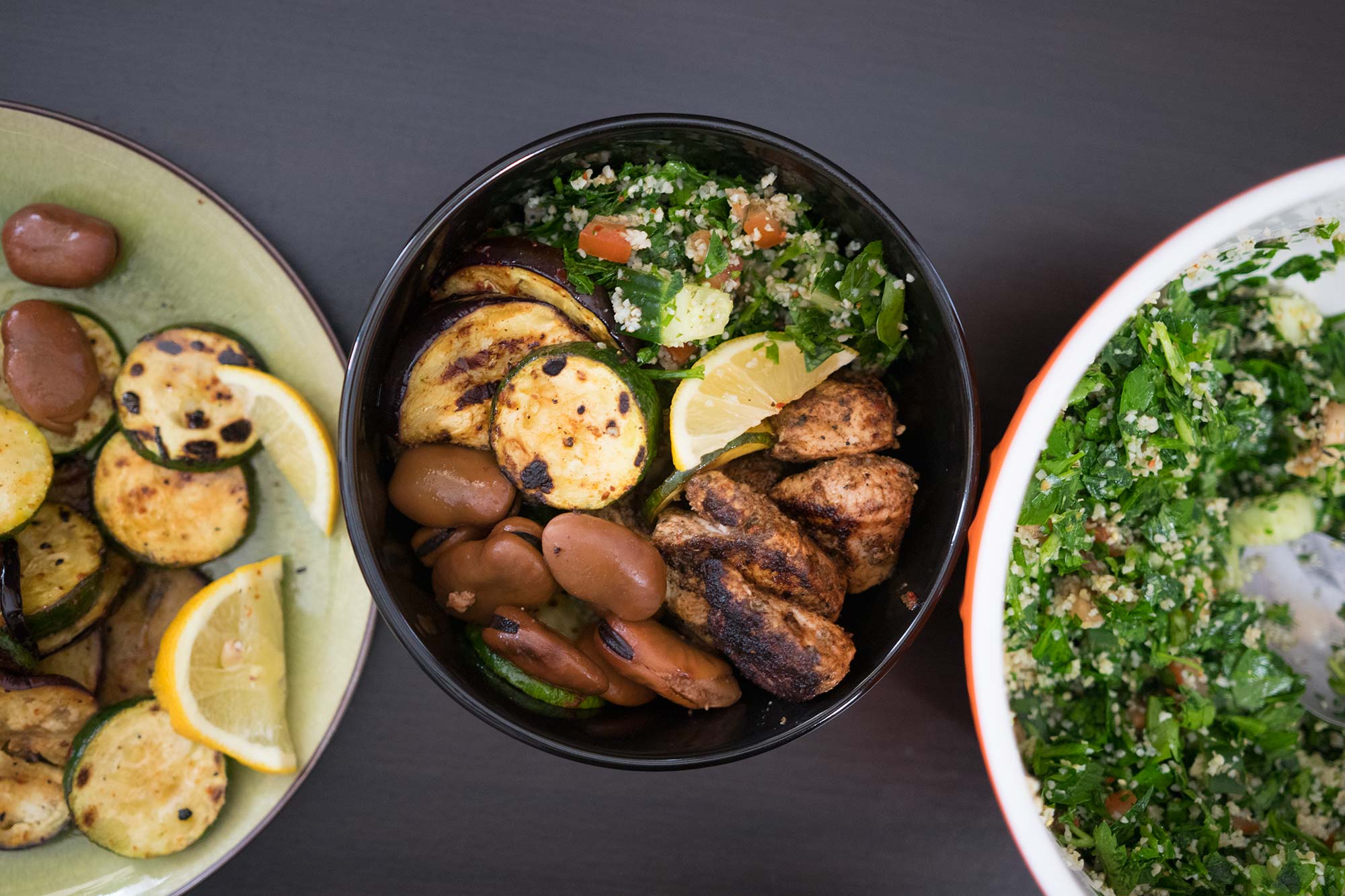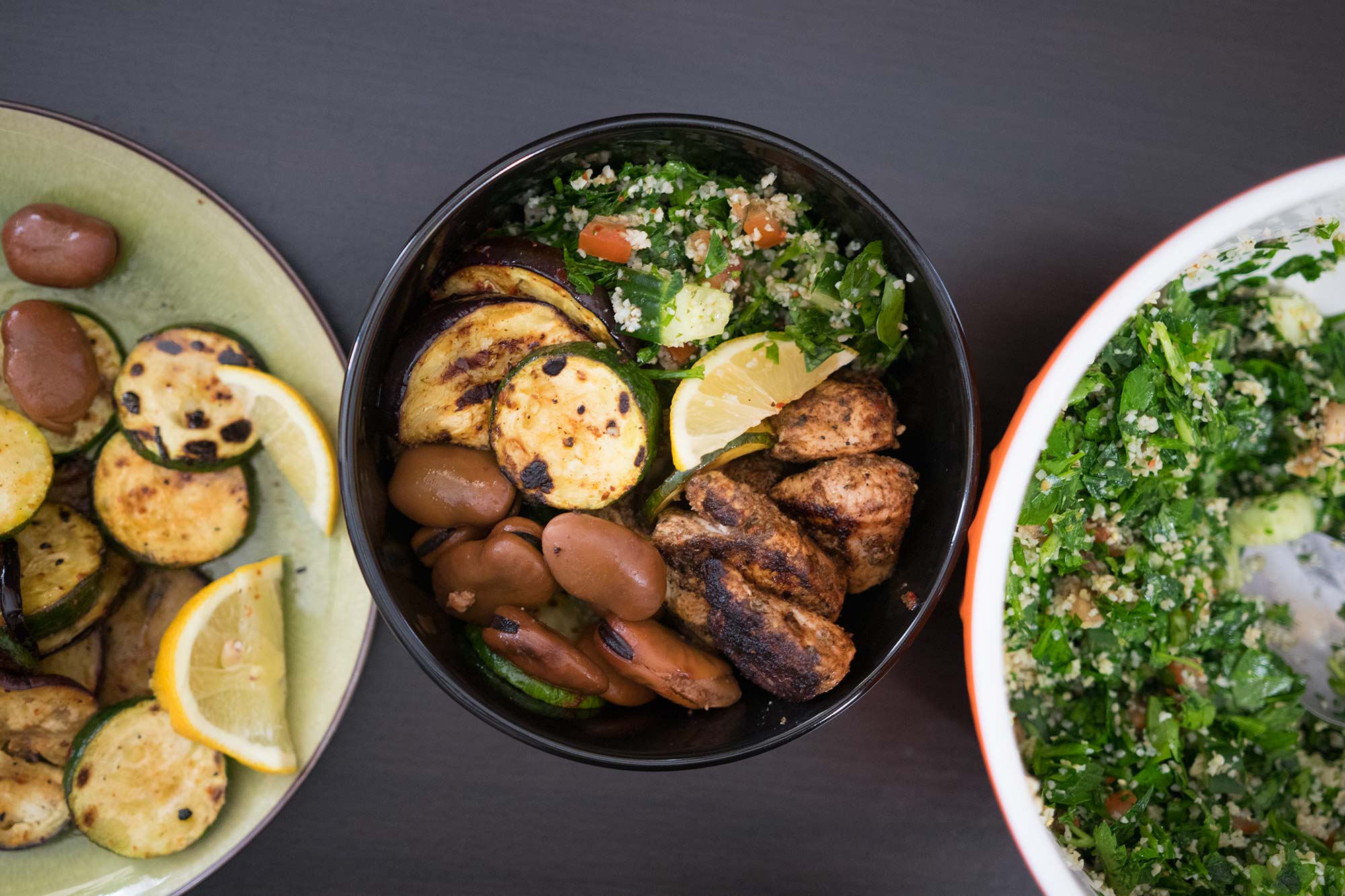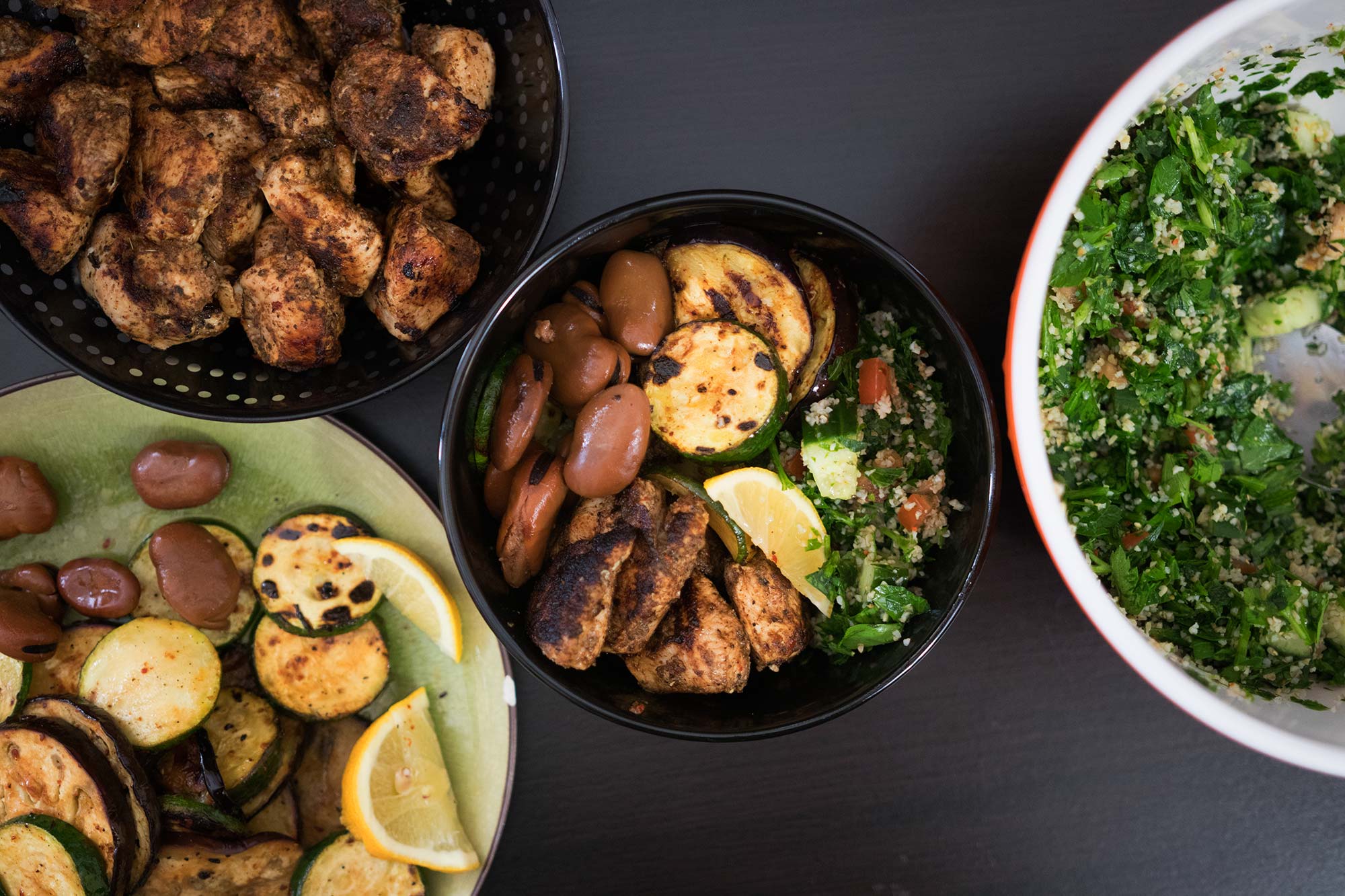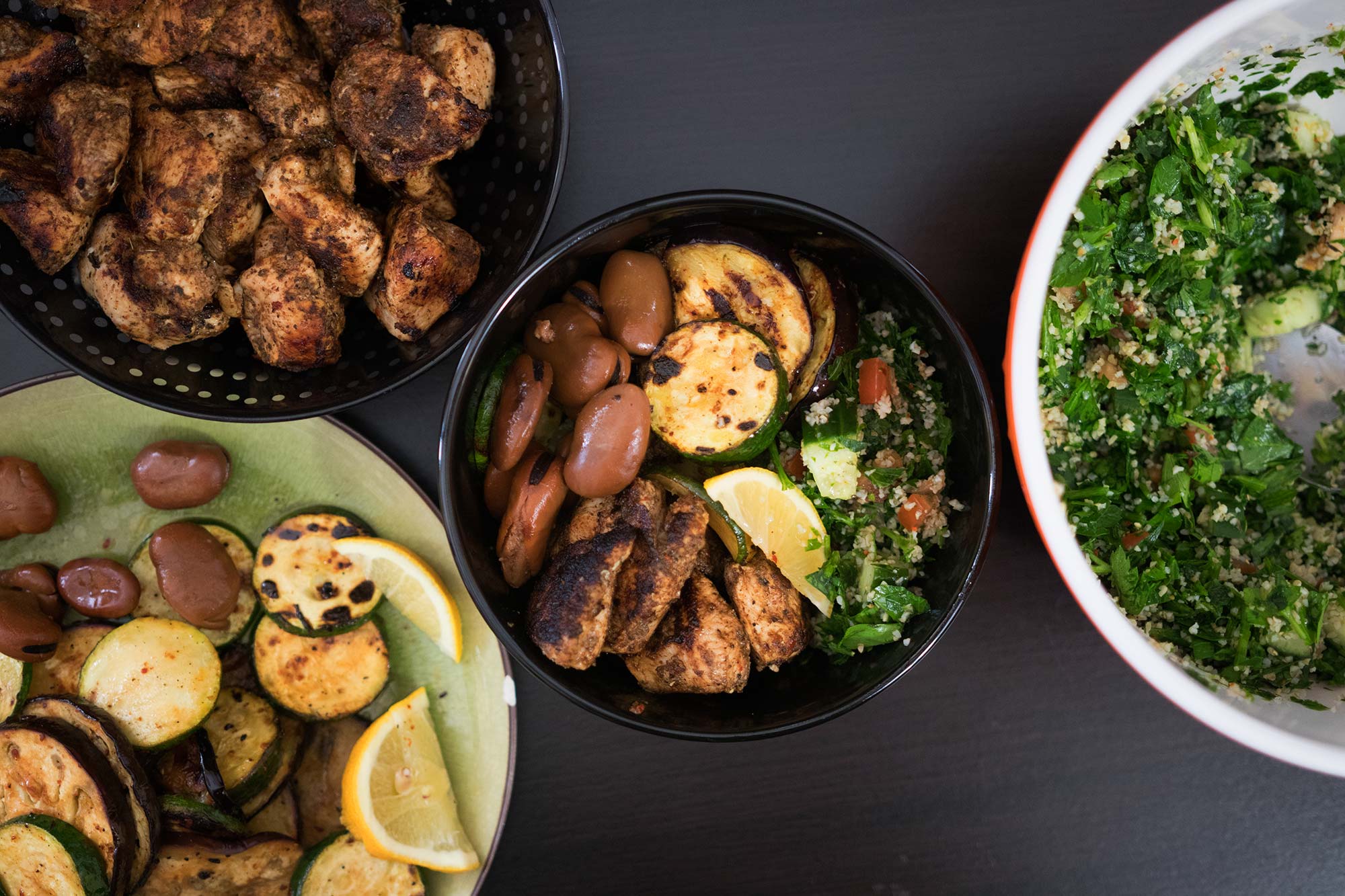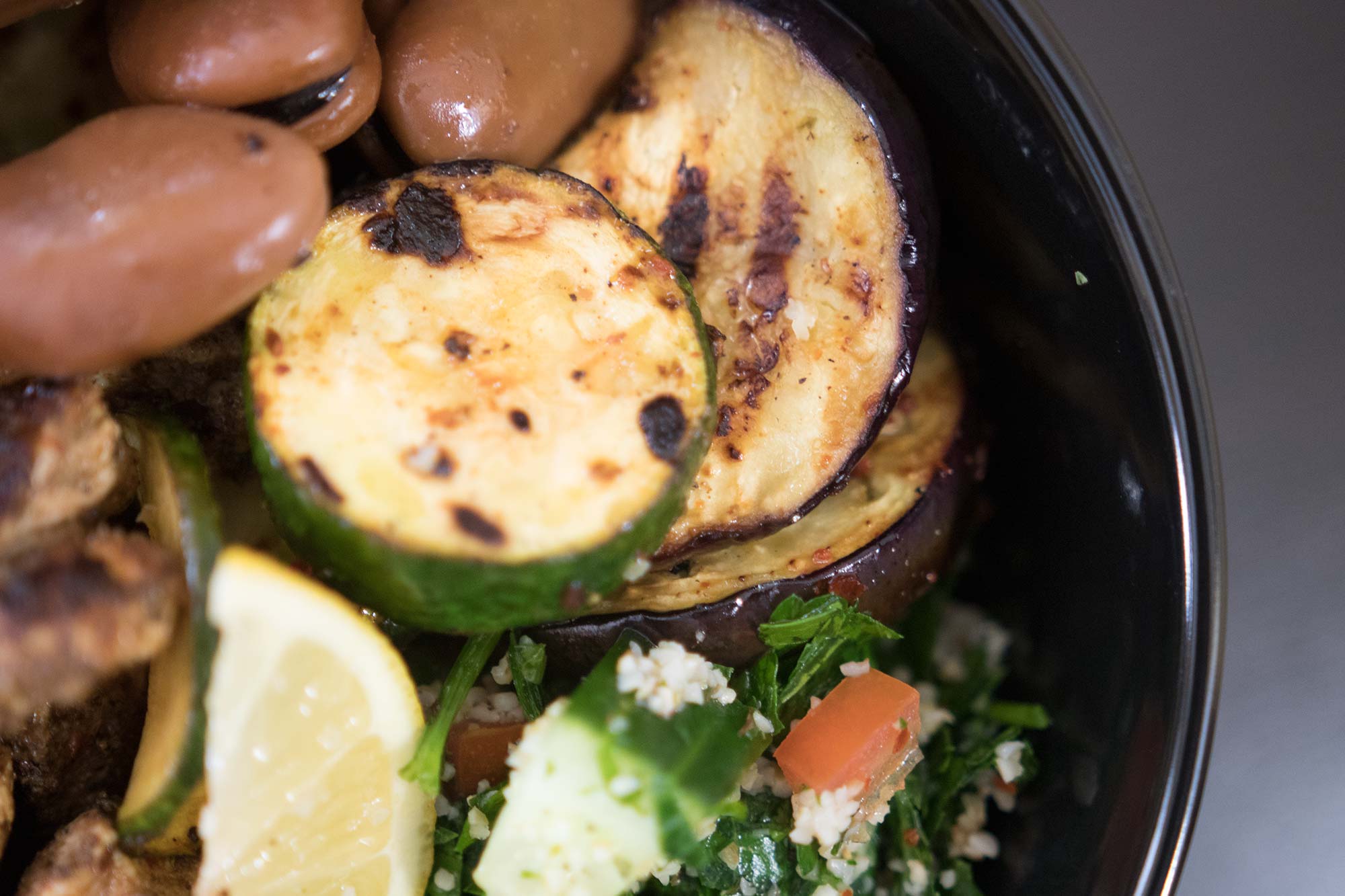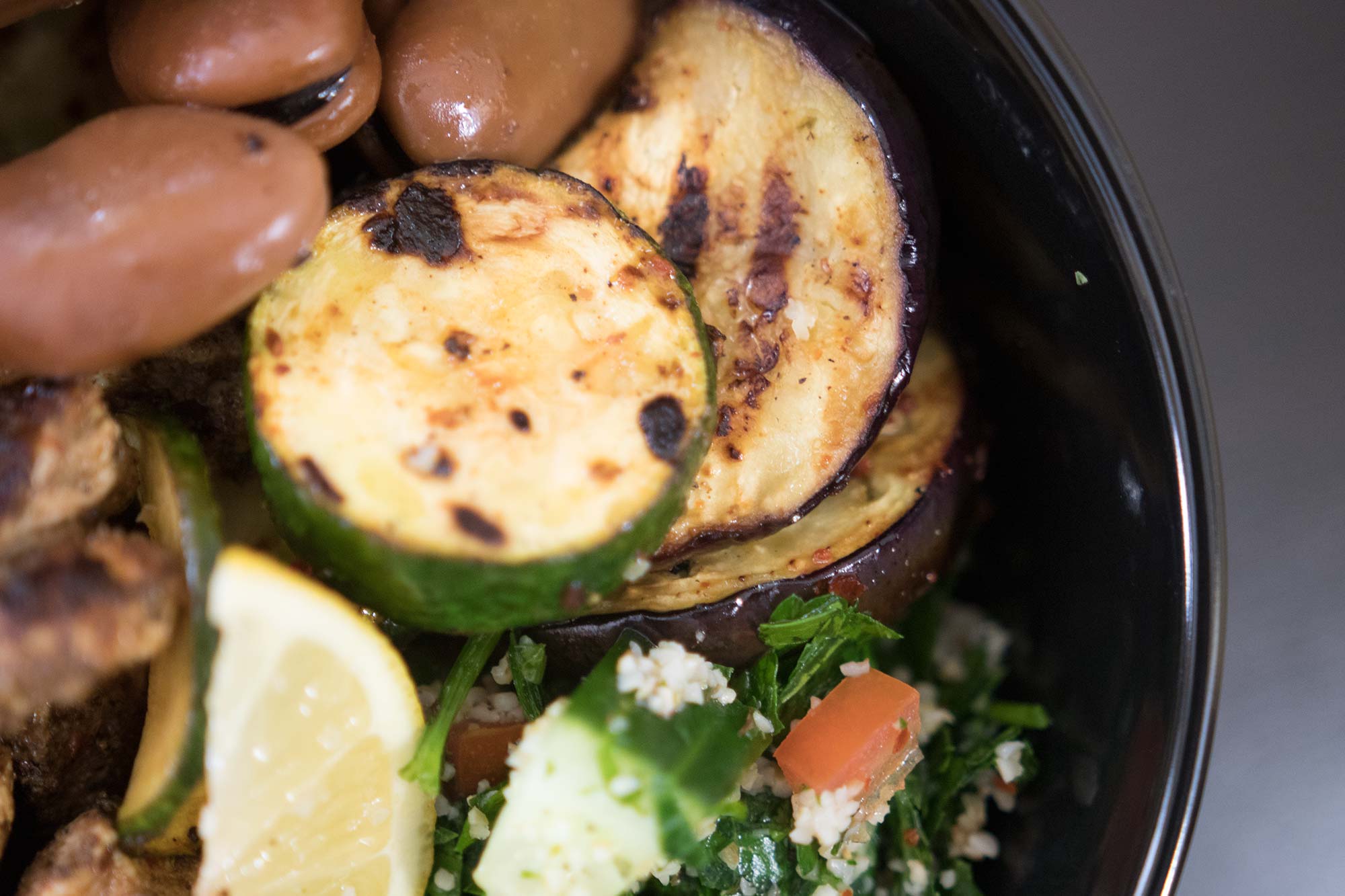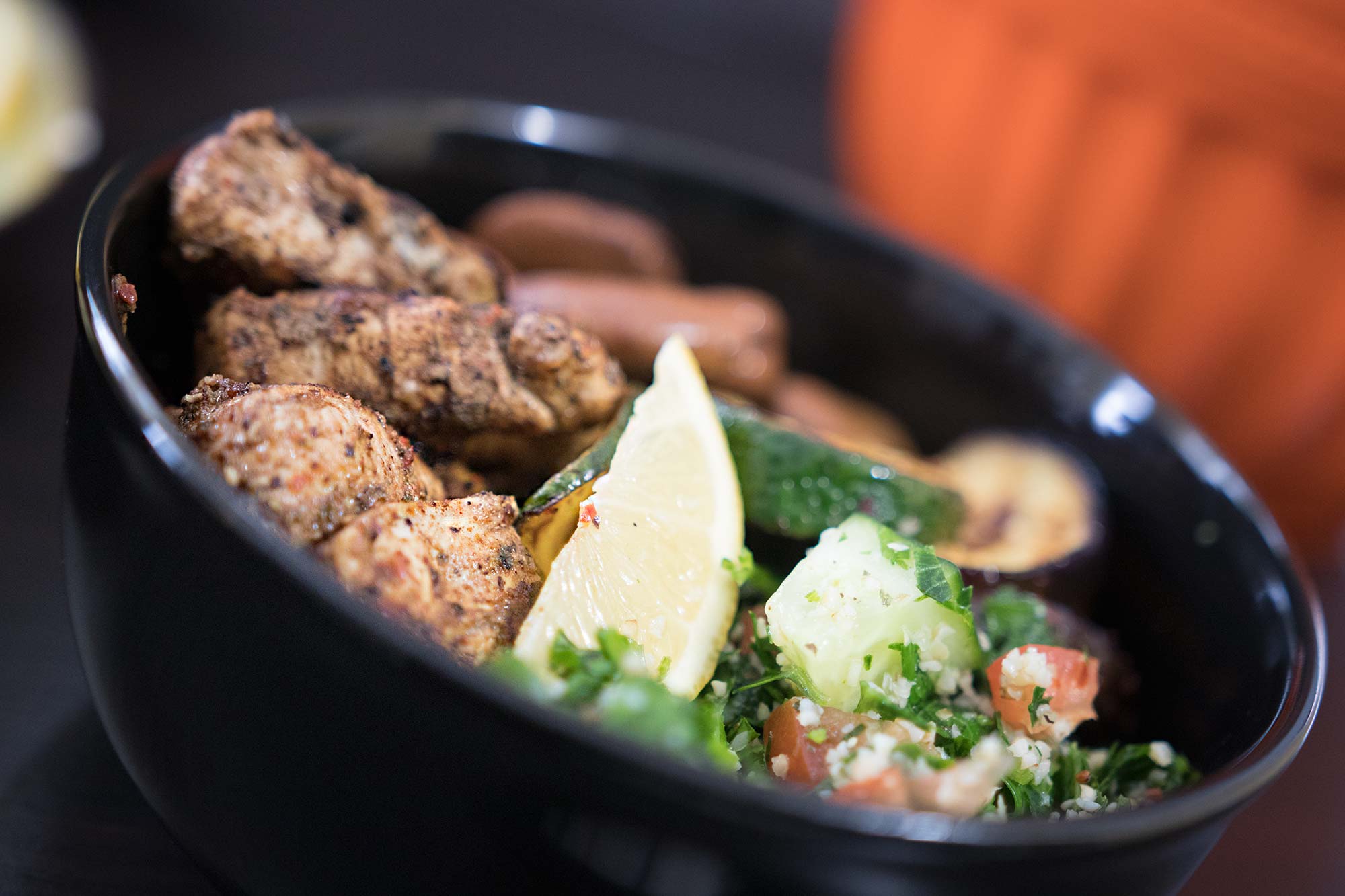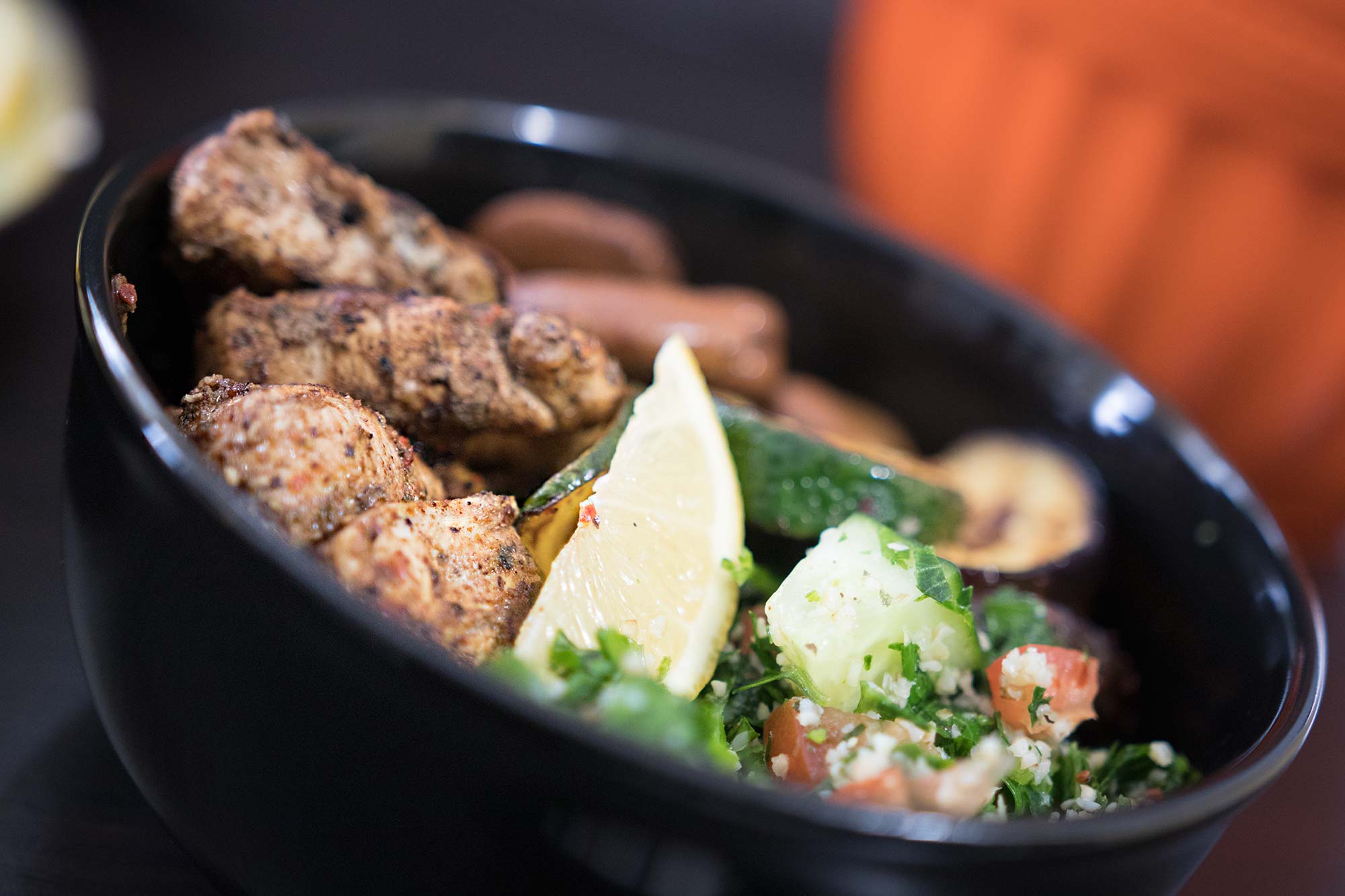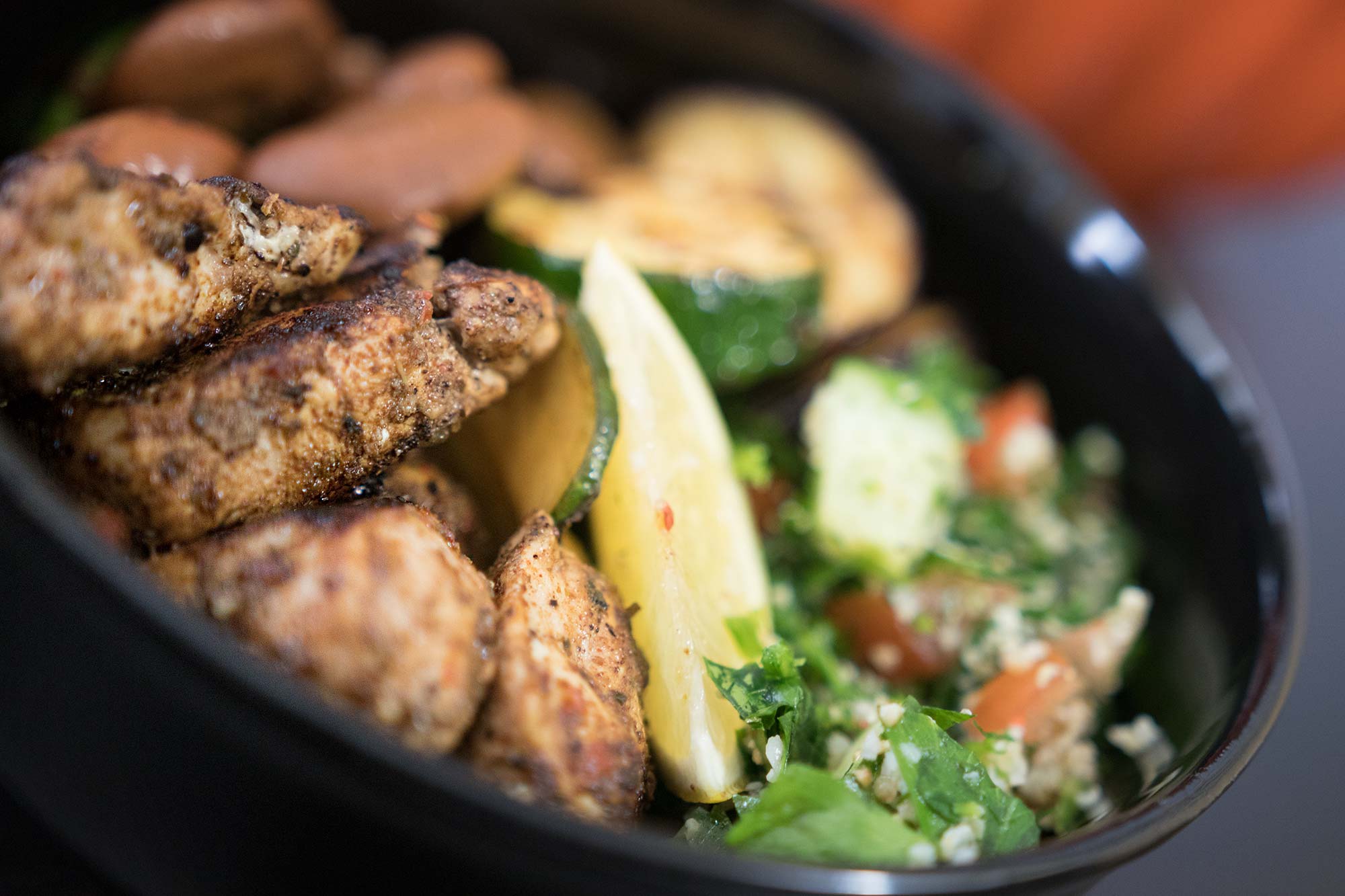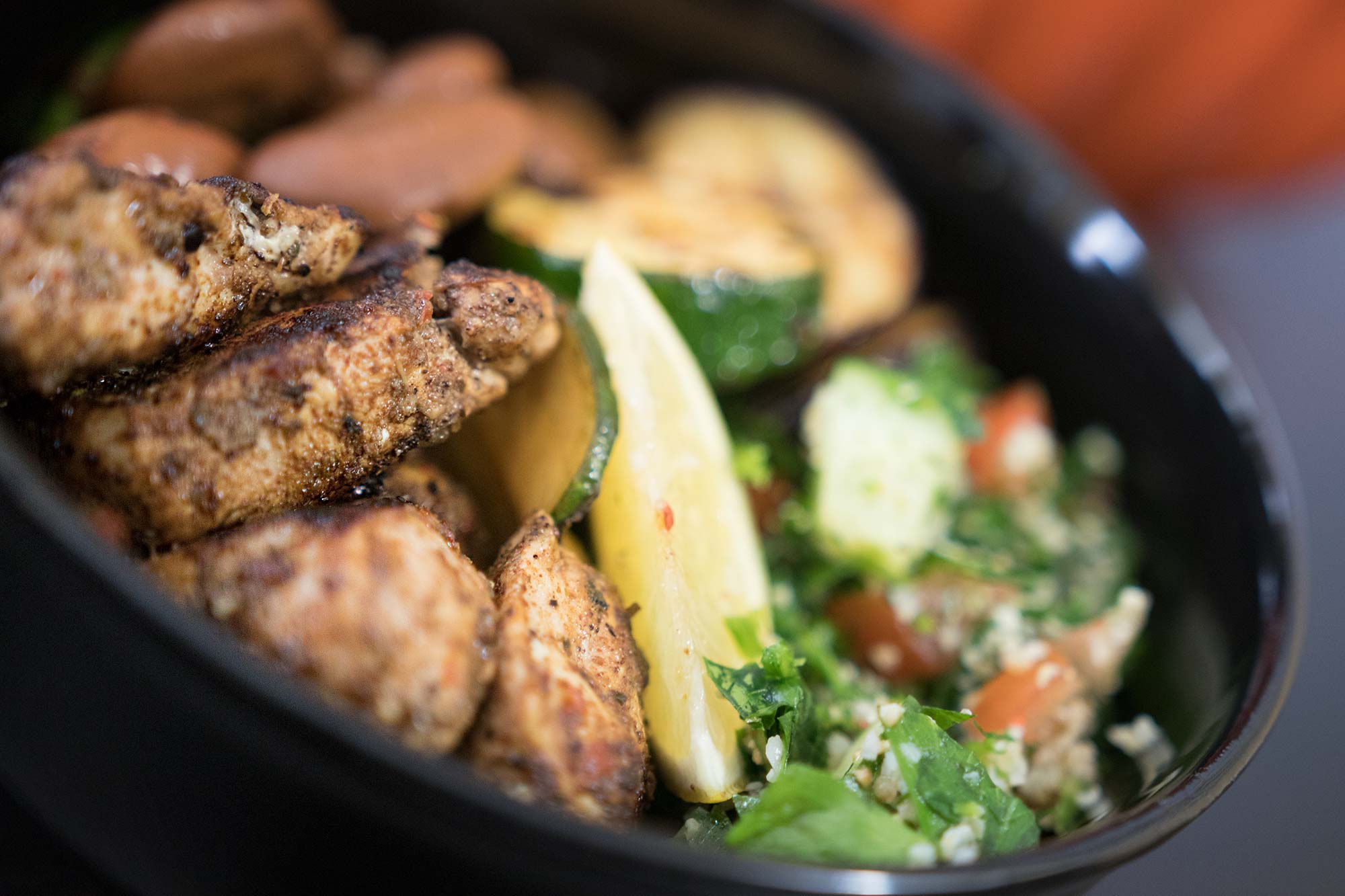 Following on the heels of my Mexican Buddha Bowl that you all seem to love, I decided to make another one with a Middle Eastern flair. Many of you know that I was born in the Middle East so these flavors are near and dear to my heart. Since the goal is to eat more healthy, I've included grilled veggies with lots of flavor and a wonderful and fresh Tabouleh. And of course some Chicken and some Fava beans. I also prepared a really easy fresh salad dressing that you could use with so many other dishes and salads.
[youtube-subscriber nickname=kravingsblog]
Middle Easter Buddha Bowl
Ingredients
Veggies & Marinade
Eggplant and a zucchini (roughly 2 – 3 cups)
½ tsp Salt
½ tsp fresh cracked black Pepper
½ tsp Aleppo peppers
2 tbsps Olive Oil
1 tsp Pomegranate molasses
Chicken Shist Tawook & Marinade
1 lb of chicken breast that I cut in cubes, and add
The juice of a lemon
1 tbsp Shish Tawook spice
½ tsp Salt
½ tsp fresh cracked black Pepper
½ tsp Aleppo peppers
¼ tsp dried mint
1 tsp crushed Garlic
1 tbsp Olive Oil
1 tsp Pomegranate molasses
Mix this well together and keep aside
Tabouleh
2 cups chopped Parsley
½ cup diced Cucumber
½ cup diced Tomato
Salt to taste
1 tbsp Olive Oil
Pinch dried Mint
Pinch of Aleppo pepper
Squeeze of Lemon juice
1/4 cup of broken Burghul soaked in ½ cup Water
Fava Beans
Lemon wedges
Dressing
½ cup Lemon juice
2 tbsps of Olive Oil,
½ tsp Salt
½ tsp Aleppo Peppers
1 tsp Pomegranate Molasses
Fresh cracked pepper
Instructions
Prepare and slice the Eggplant and Zucchini and marinate
Repeat the same process with the Chicken
Prepare the Tabouleh by mixing together all the Tabouleh ingredients
Prepare the dressing by adding all the ingredients to a bottle and give it a good shake
Assemble the bowl - Start with the tabbouleh, some grilled veg, some fava beans, some Chicken Tawook, a wedge of lemon and some of that delicious dressing!
https://kravingsfoodadventures.com/middle-easter-buddha-bowl/