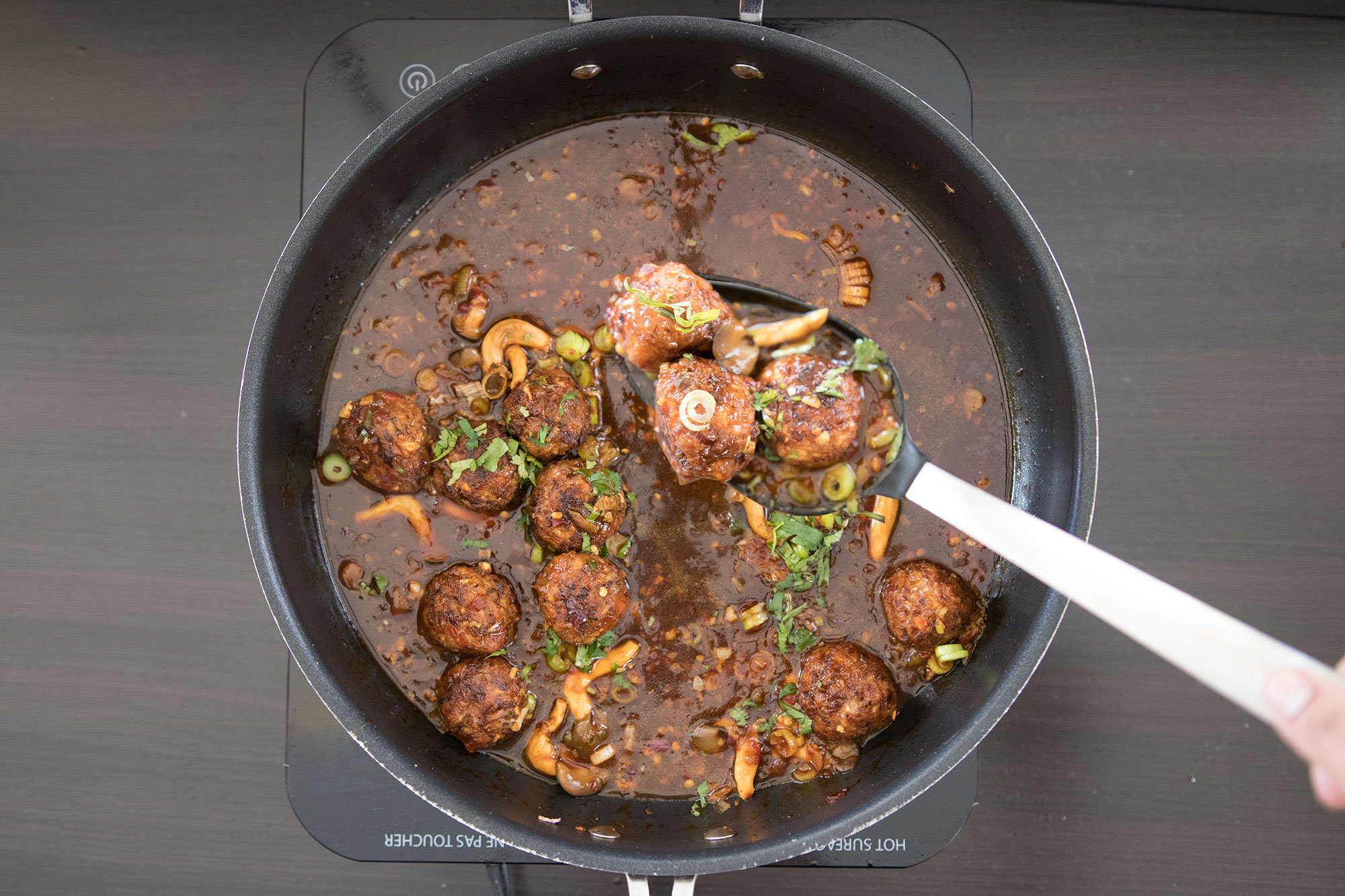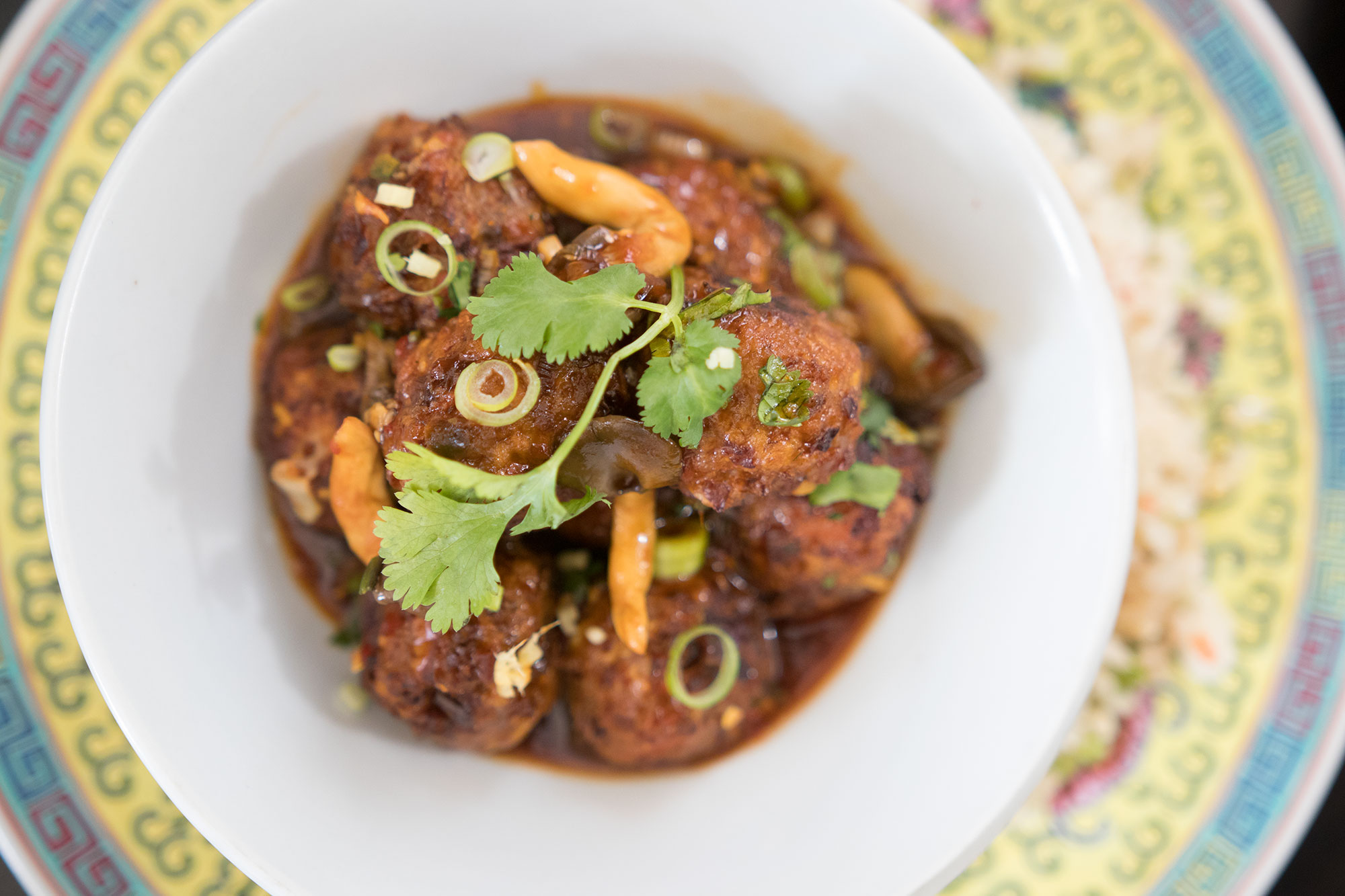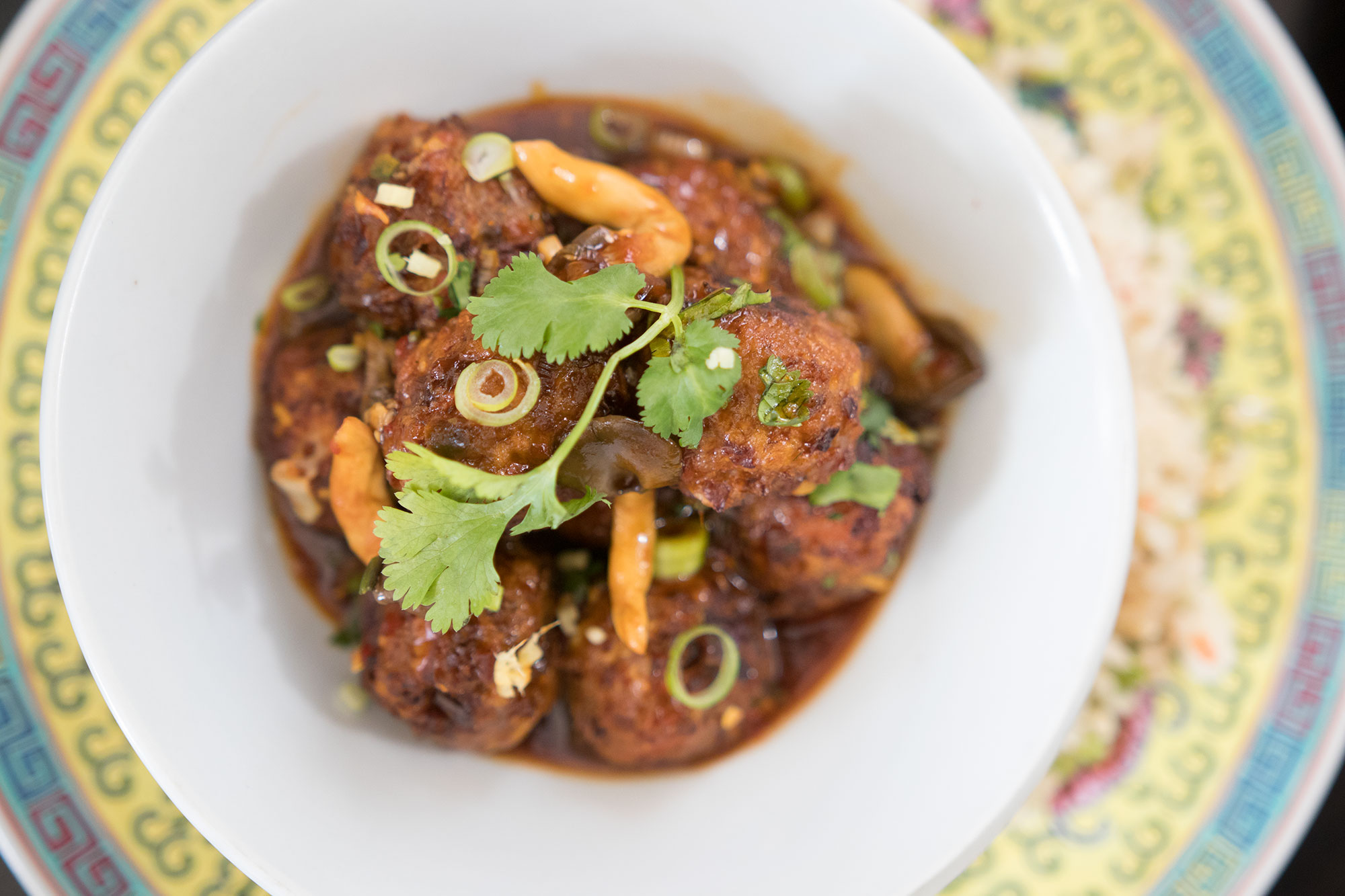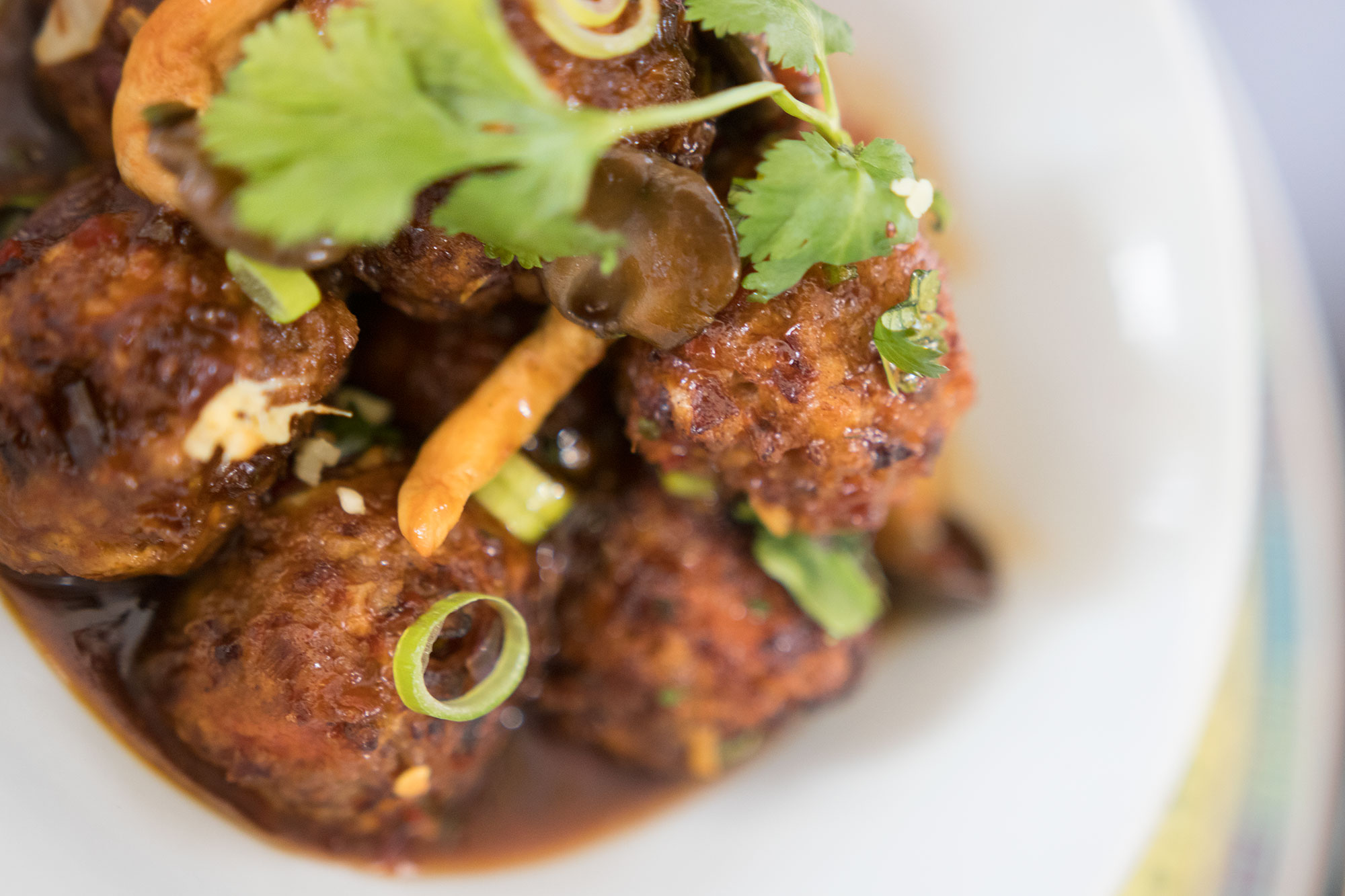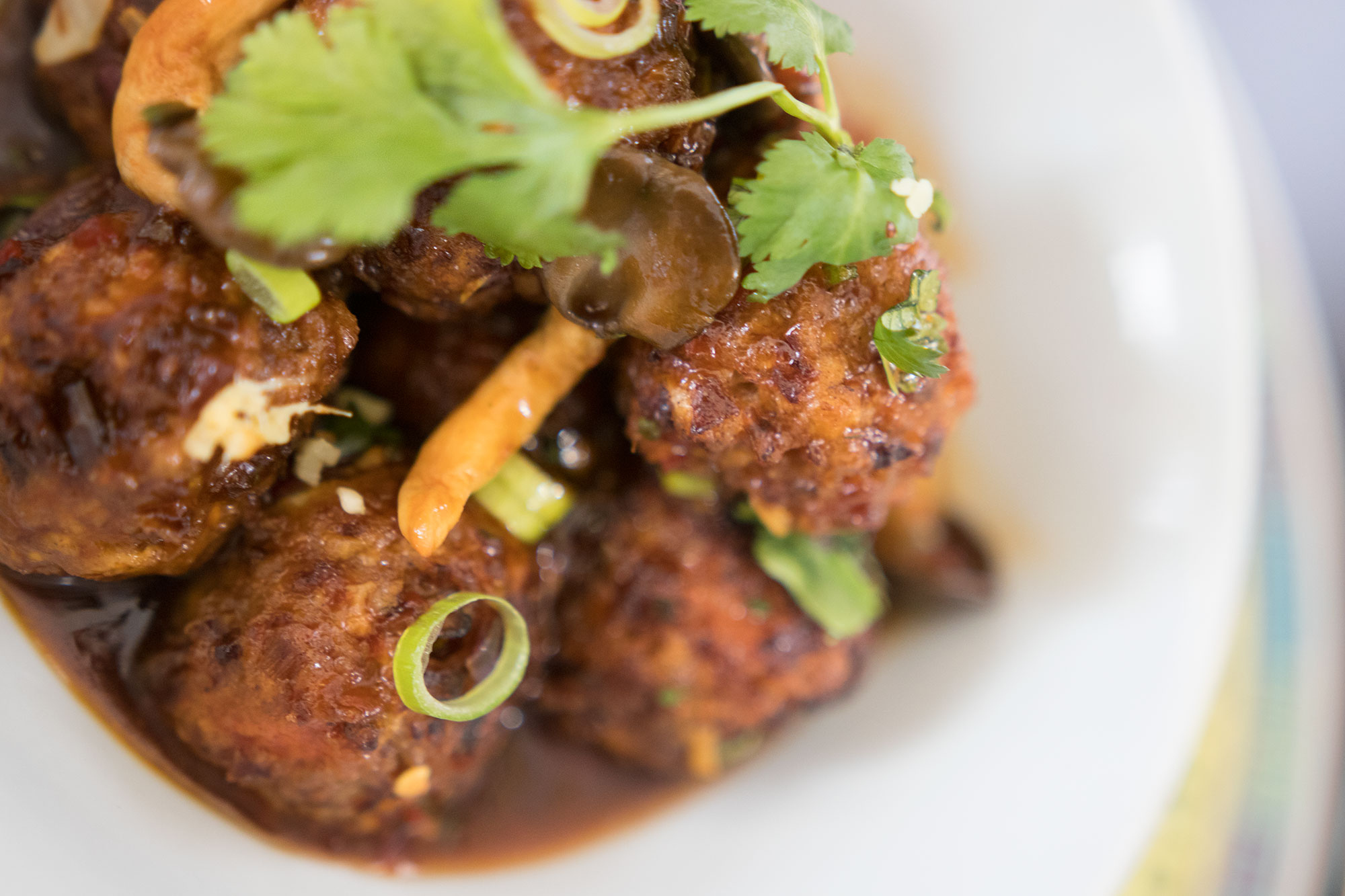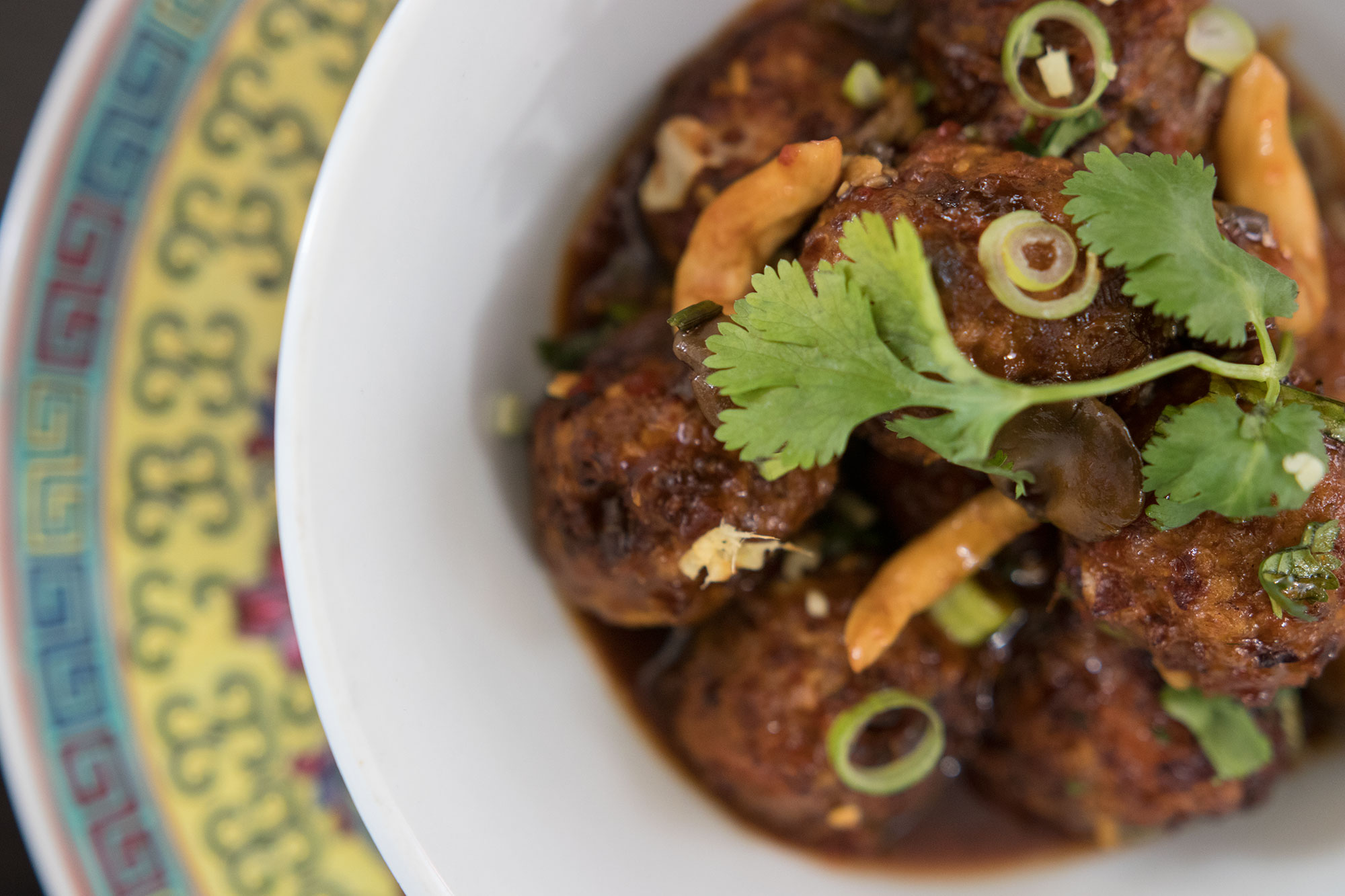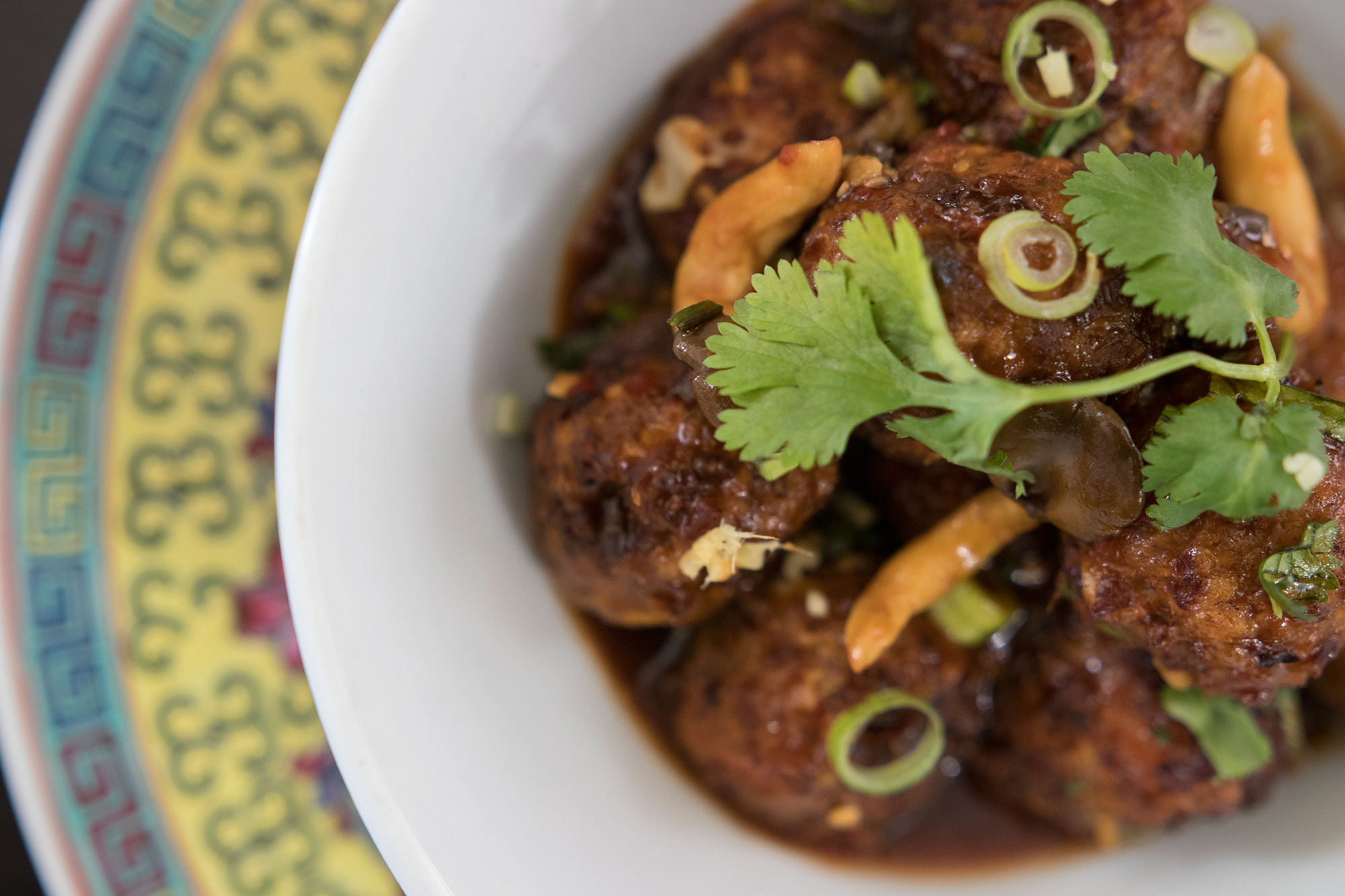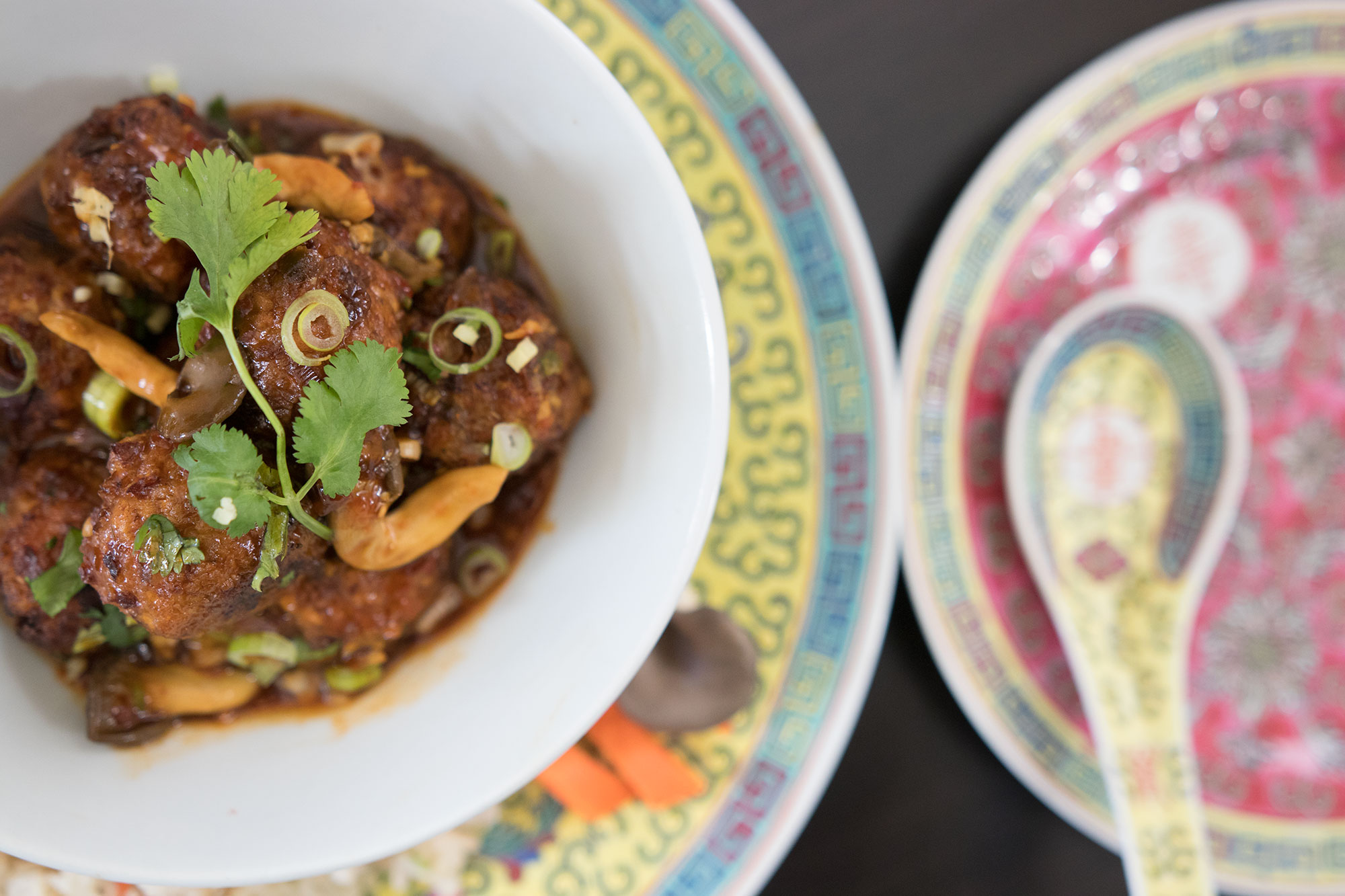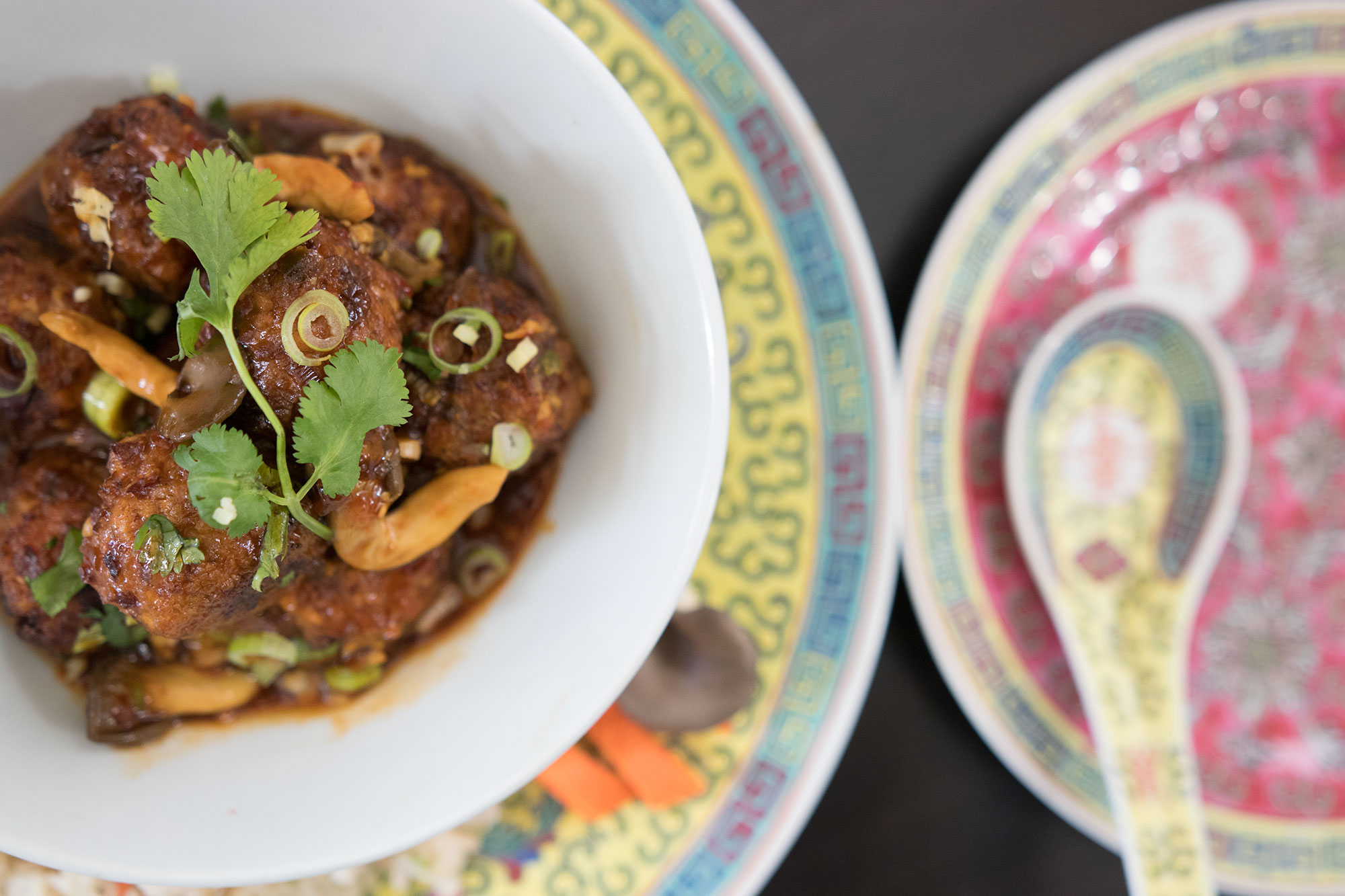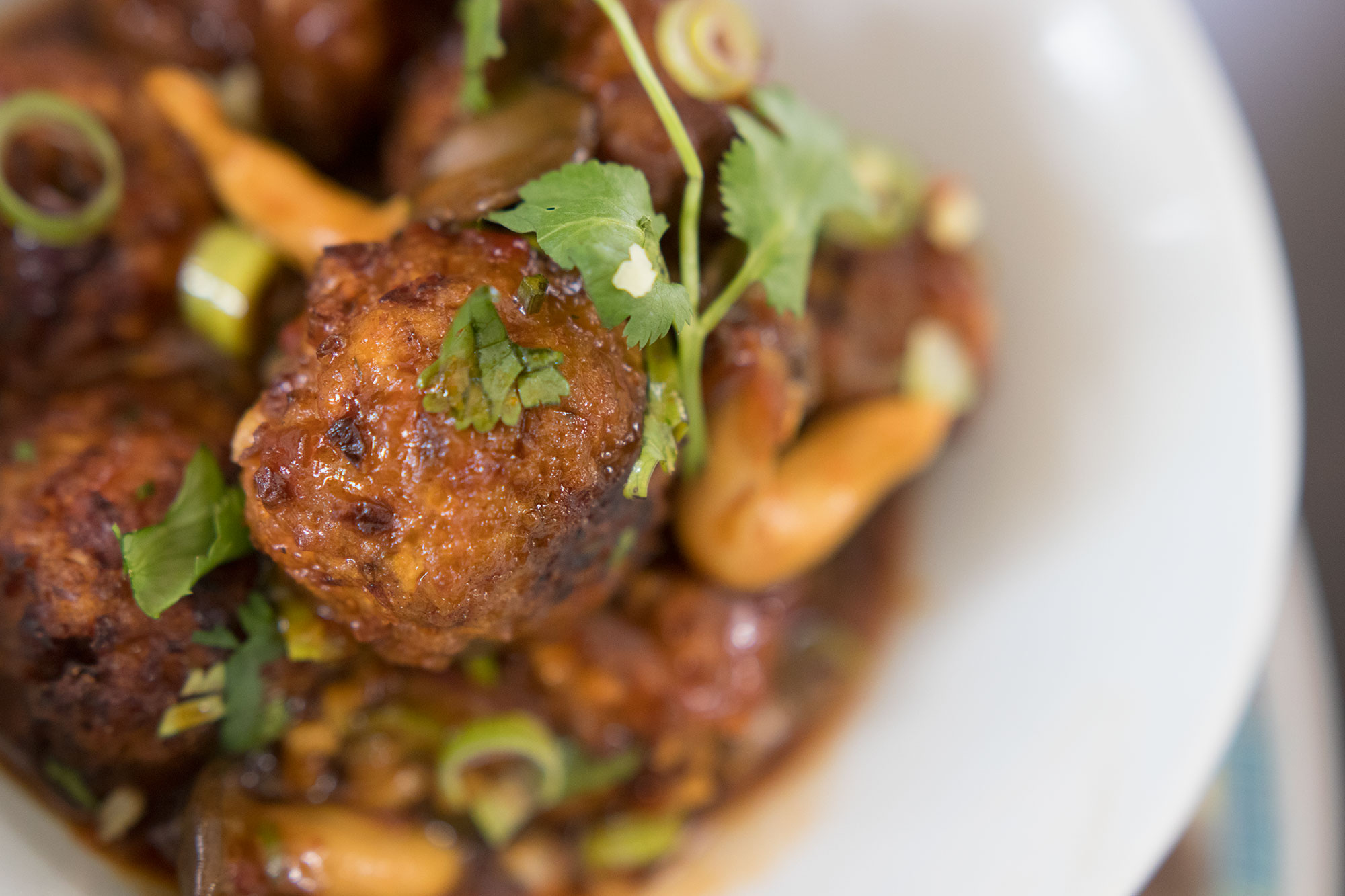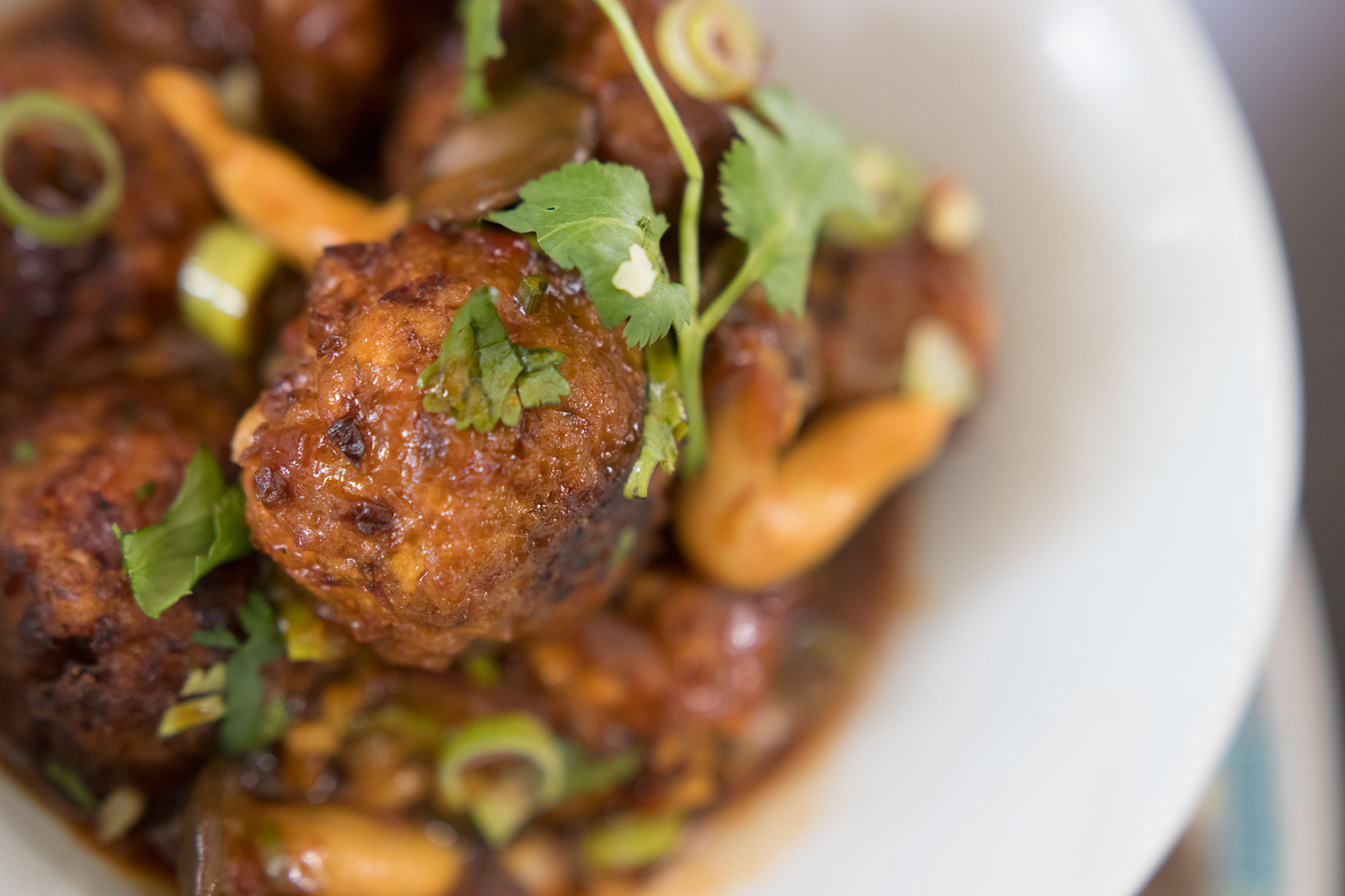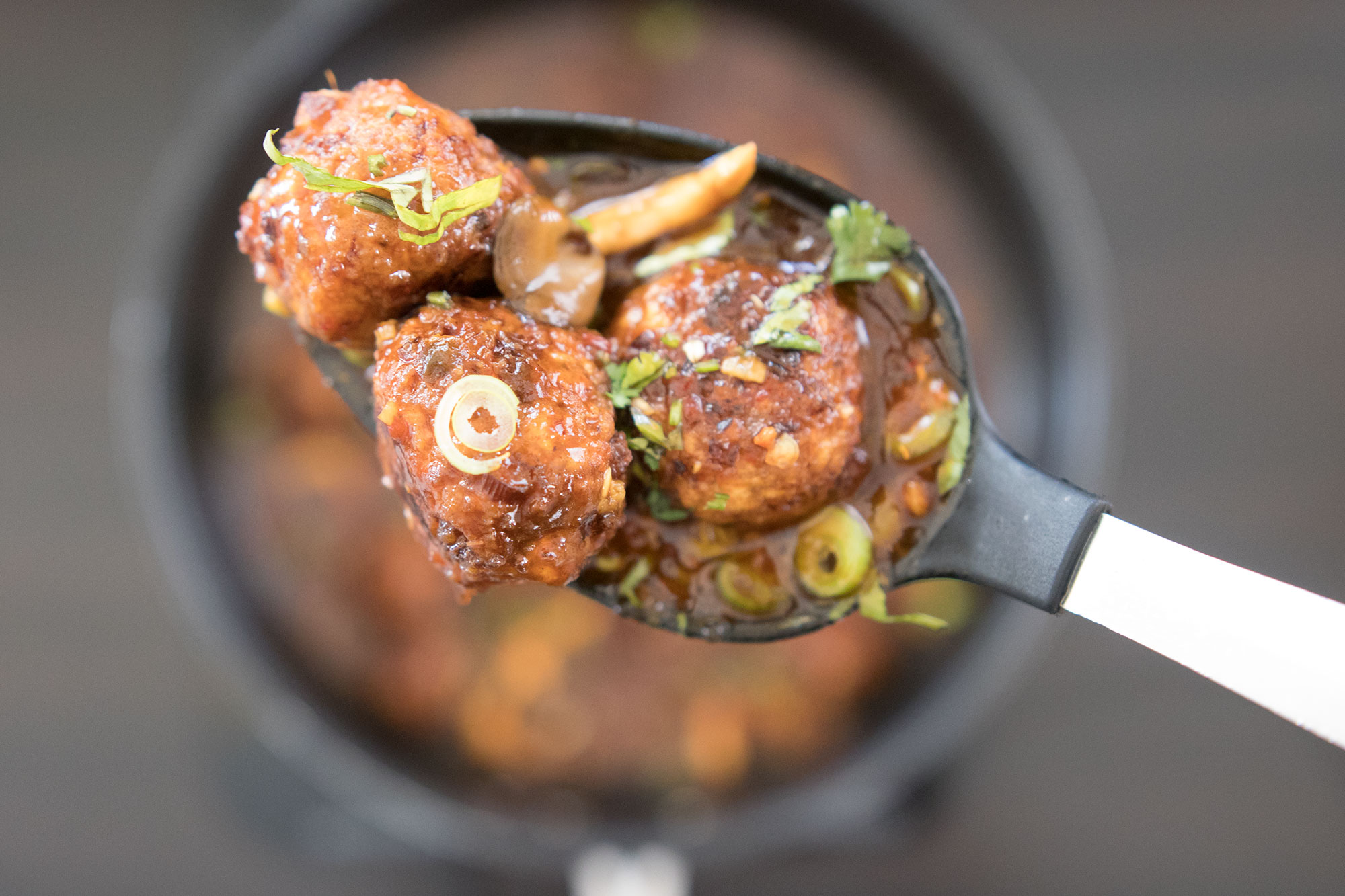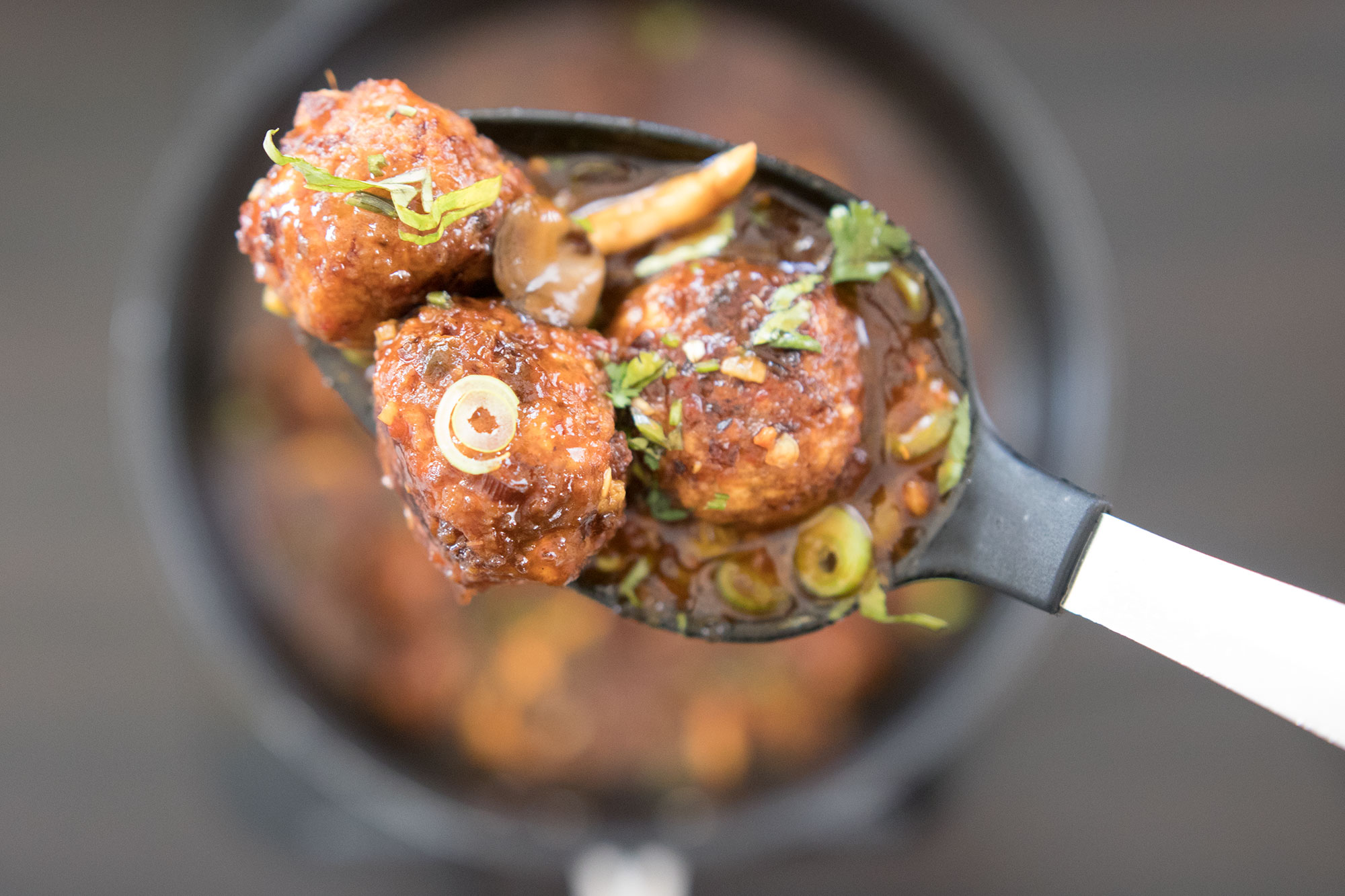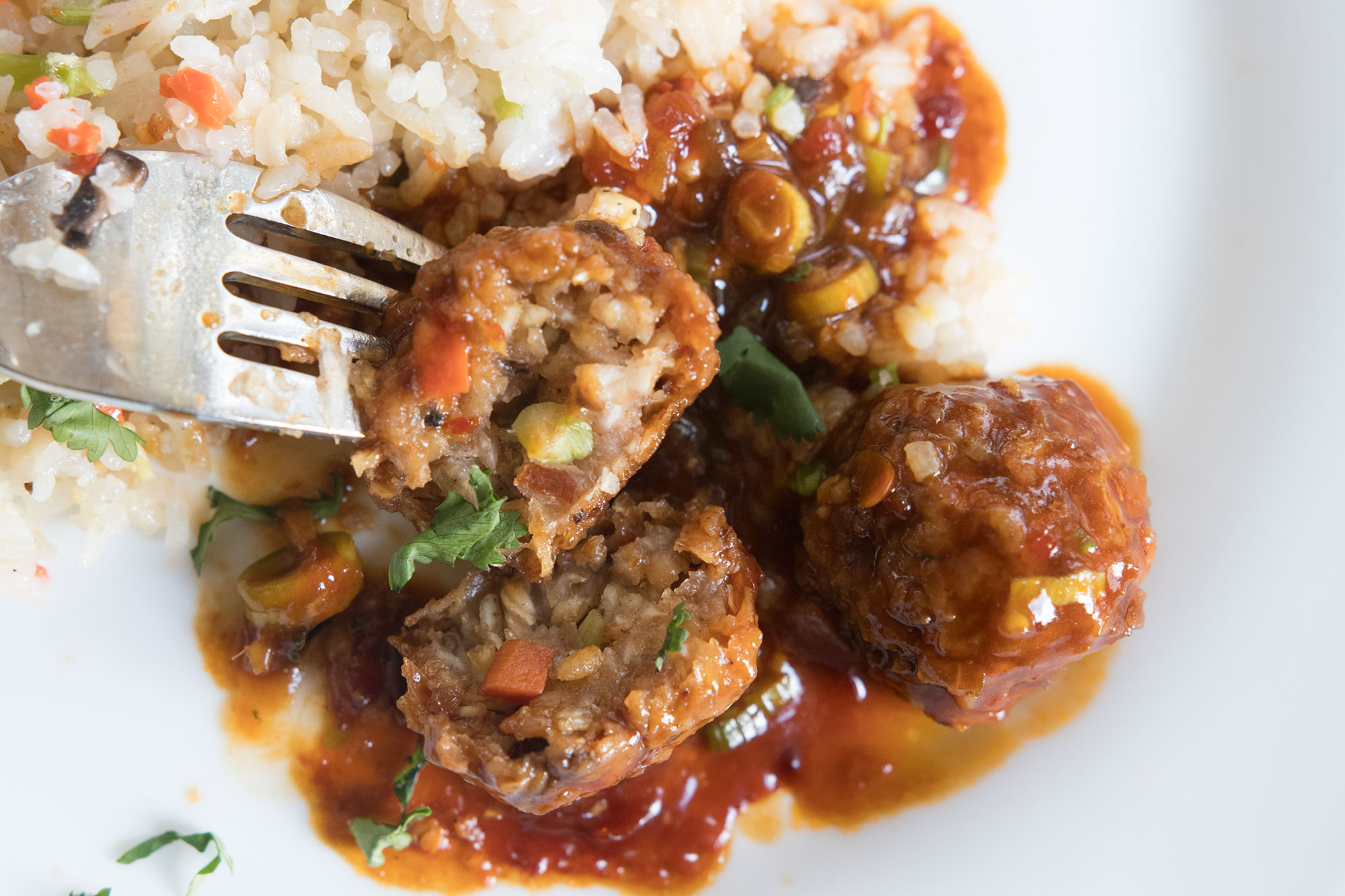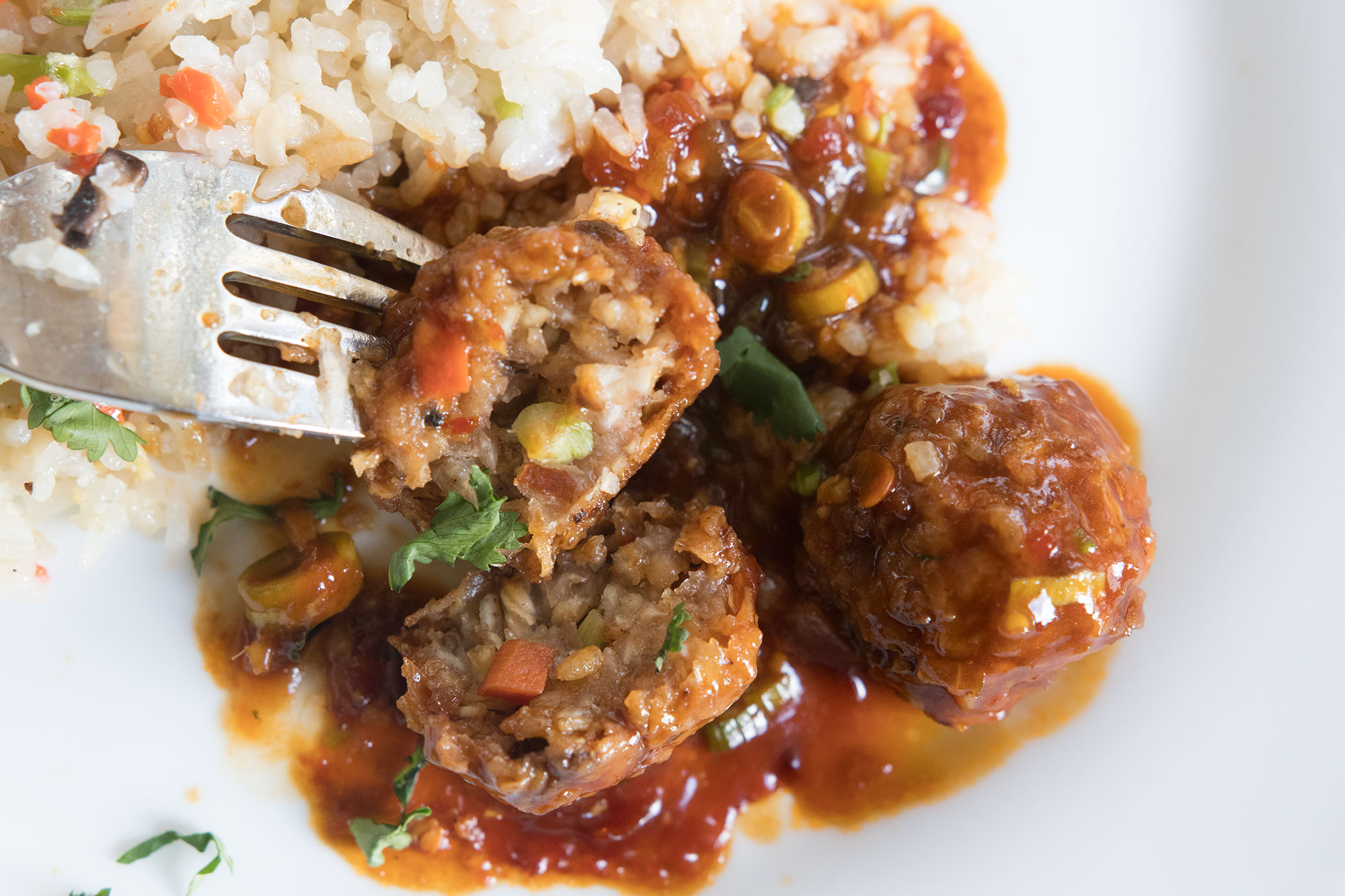 Manchurian recipes are popular all over India and the world for good reason. I've made a Chicken, Cauliflower and a Mushroom version and today I'm going to make the very popular Vegetable Manchurian! Cabbage and other veggies are formed into small balls and deep fried before being tossed in a delicious Manchurian gravy.
This is also a favorite in my household. This season of Lent, I have decided to go Vegetarian and have discovered so many interesting things that I never noticed before. King Oyster mushrooms really stand out in recipes with their meaty taste and I've included them in this recipe to enhance the dish. You can use another mushroom or leave it out.
Make sure to watch my video where you get an upclose and personal seat to seeing this recipe come to life!
[youtube-subscriber nickname=kravingsblog]
Ingredients
Veggie Balls
1.5 cups sliced Cabbage
1/2 cup mixed Mushrooms, Carrots and Green Onions
1/2 tsp Chinese 5 spice powder
1 tsp each Ginger & Garlic paste
1 tsp Sambhal Oelek or Chilli paste
3 tbsps Corn Starch & all purpose flour
Gravy
1/2 cup sliced Spring Onions & diced Onion
1 tsp minced Garlic
2 tsps minced Ginger
1/2 cup Oyster mushrooms
2 tbsps Chilli paste or Sambal Oelek
1 tbsp Ketchup
1 tbsp dark Soya sauce
2 cups Veggie stock
1/2 tsp salt or to taste
1 - 2 tsps Corn Starch slurry
1 tbsp each sliced Spring Onions and chopped Coriander
Instructions
Process the cabbage in a food processor and put into a bowl
Add the mushrooms, carrots and green onions
Add the 5 spice powder, ginger & garlic paste and sambal oelek or chilli paste
Add the corn starch and flour and mix well
Grease the plate and your hands and form the mixture into balls
Heat oil and deep fry the balls
Prepare the gravy by heating some oil and sauteeing the spring onion and regular onion
Add the minced garlic and ginger and the green chilli
Add the mushrooms, followed by the chilli paste, ketchup and the soya sauce
Follow this with the veggie stock
Add salt to taste
Thicken the gravy with a corn starch slurry
Add the veggie balls in and toss to coat
Garnish with the spring onions and coriander
https://kravingsfoodadventures.com/vegetable-manchurian/