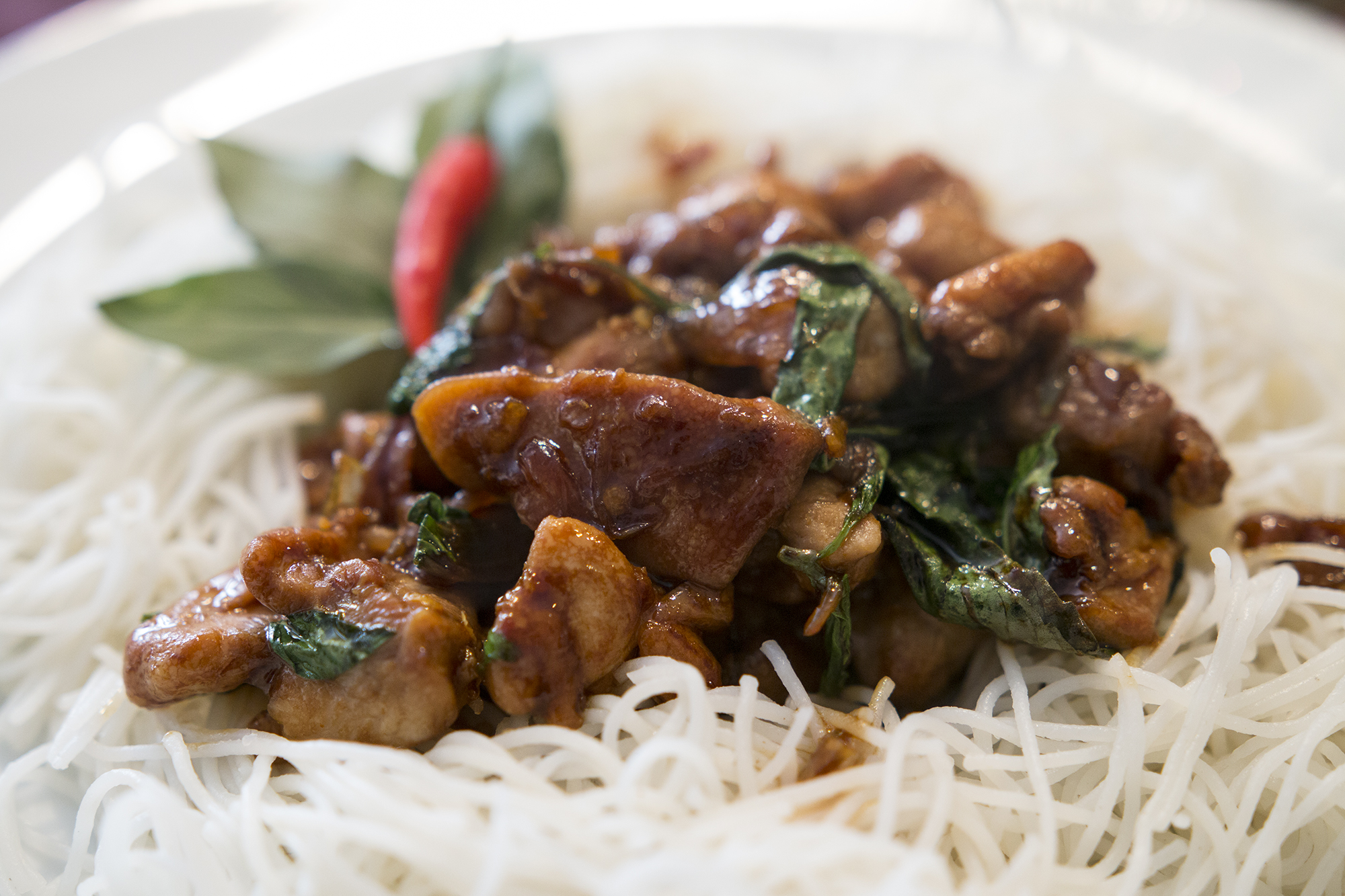 Watch to view step-by-step instructions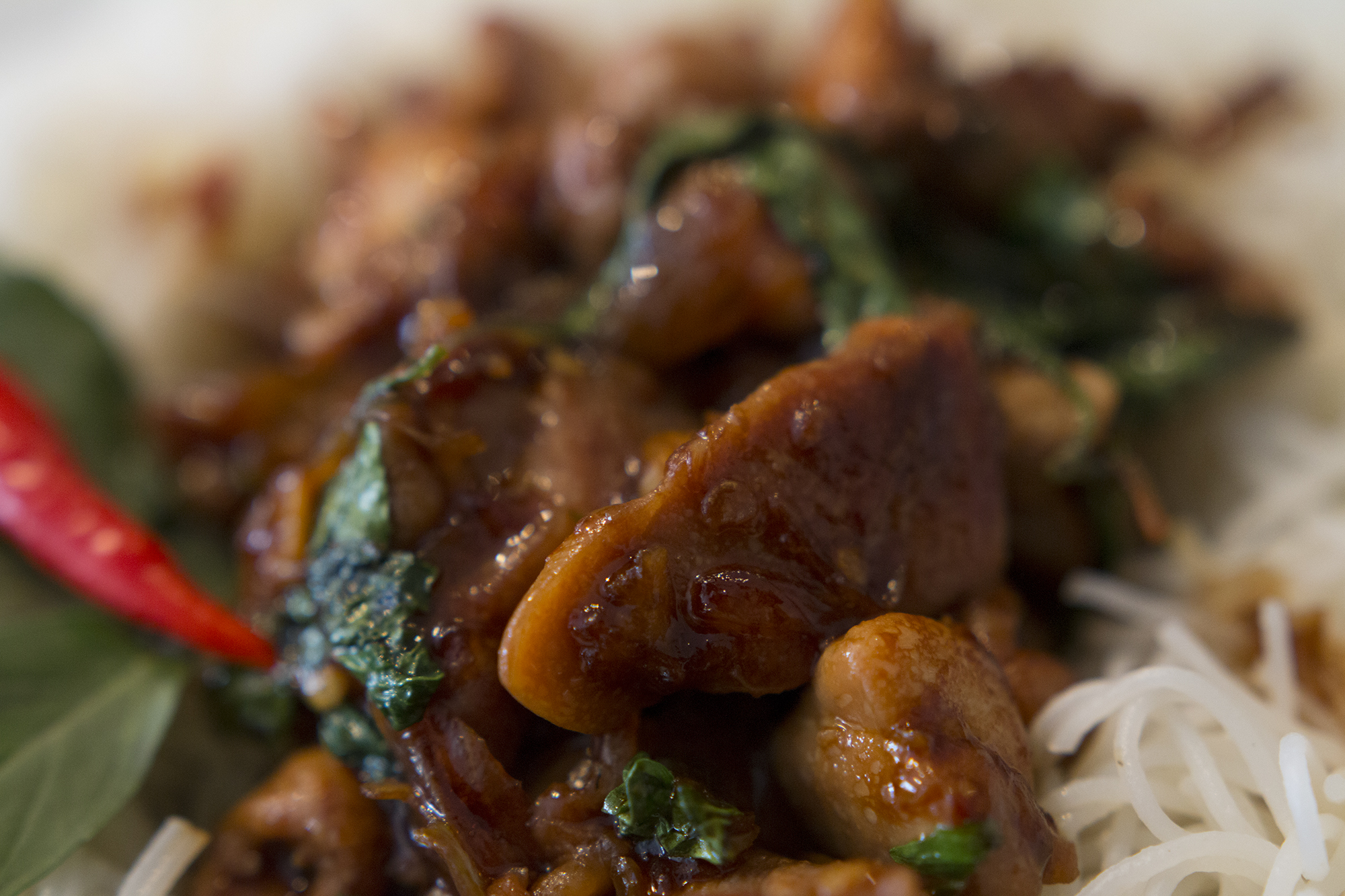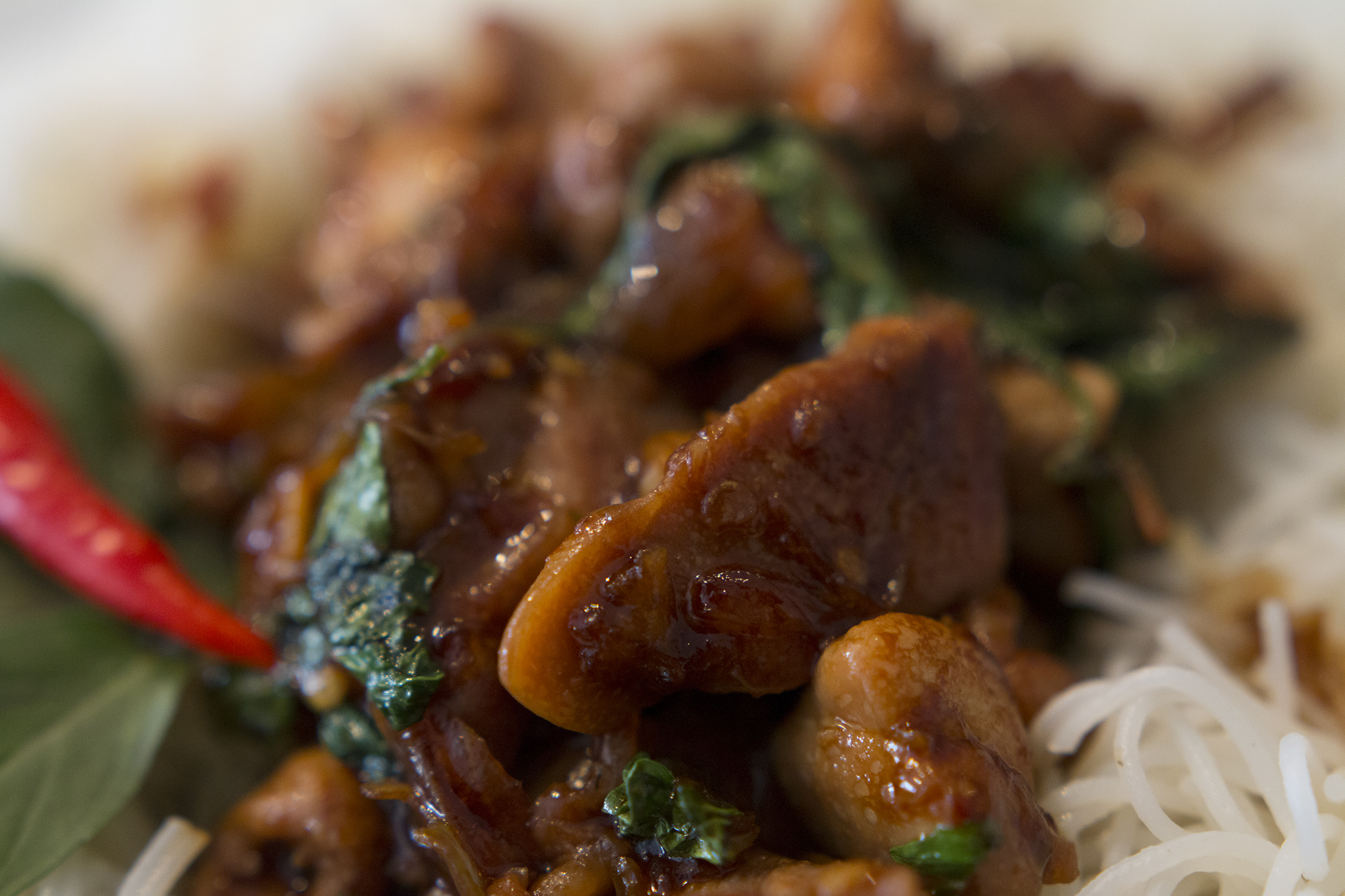 Thai food is one of my FAVORITE things to make. Earlier this year I started making a red curry and my obsession with Thai food was well on it's way.
There's something intriguing about chicken mixed with chilli and garlic and delicately flavored with the liquorice flavor of Thai basil.
This recipe is super super easy to make, grab your ingredients and let's get started!
[youtube-subscriber channelname=kravingsblog]
Ingredients
7-8 small red fresh Thai red chillies
7-8 cloves of fresh garlic
3 sliced shallots
1 lb boneless chicken thigh meat cut in small pieces
3 tbsps hoisin sauce
3 tbsps light soya sauce
3 tbsps dark soya sauce
1 cup Thai basil or Holy basil leaves
Instructions
Coarsely slice the garlic and chillies and pound together in a mortar and pestle
Heat some oil in a wok and sauté the chilli garlic mixture
Add the shallots and sauté
Add the chicken and cook till done
Add the sauces and stir well
Finally add the basil and serve
https://kravingsfoodadventures.com/thai-basil-chicken/