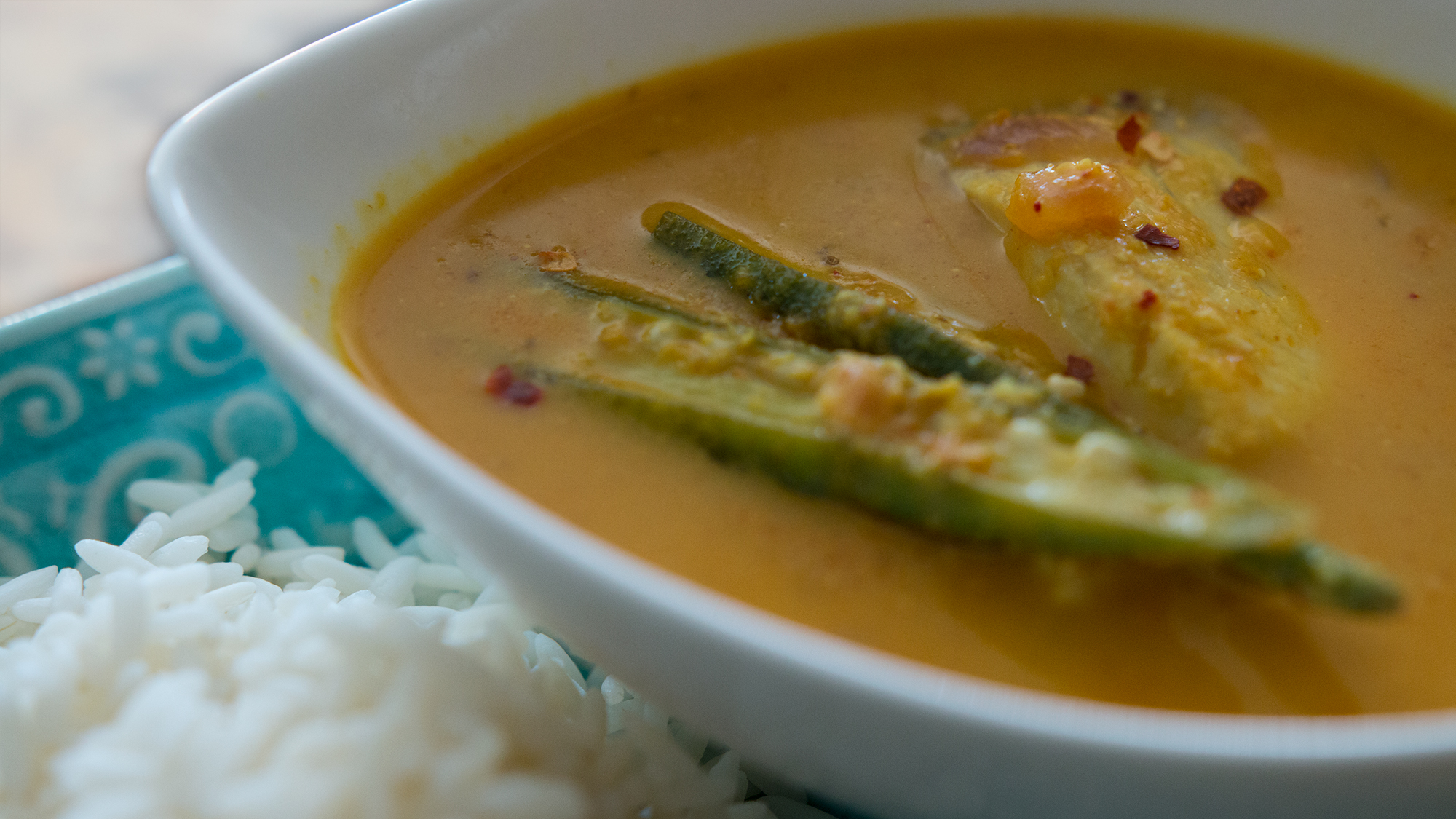 Watch step-by-step video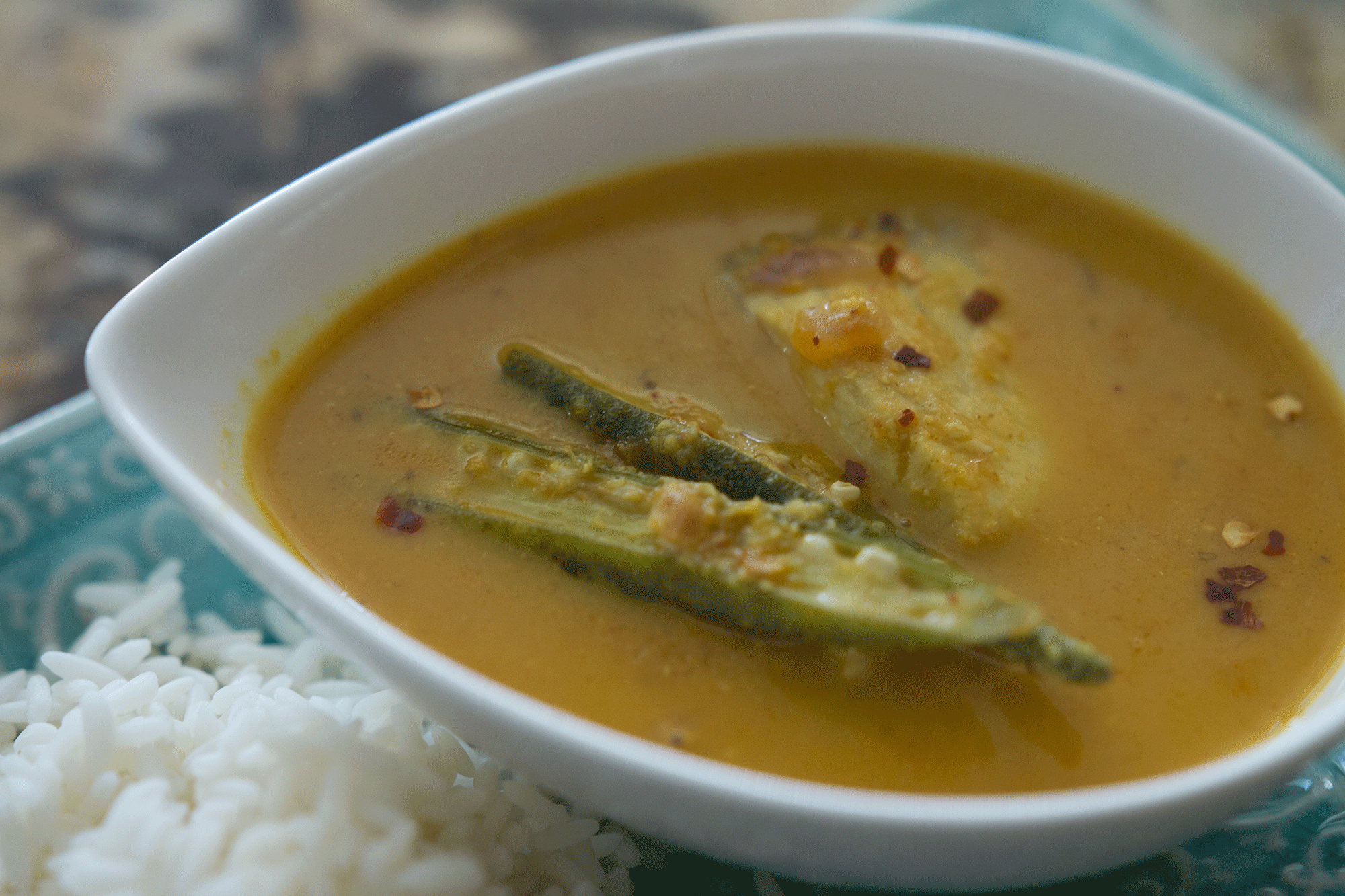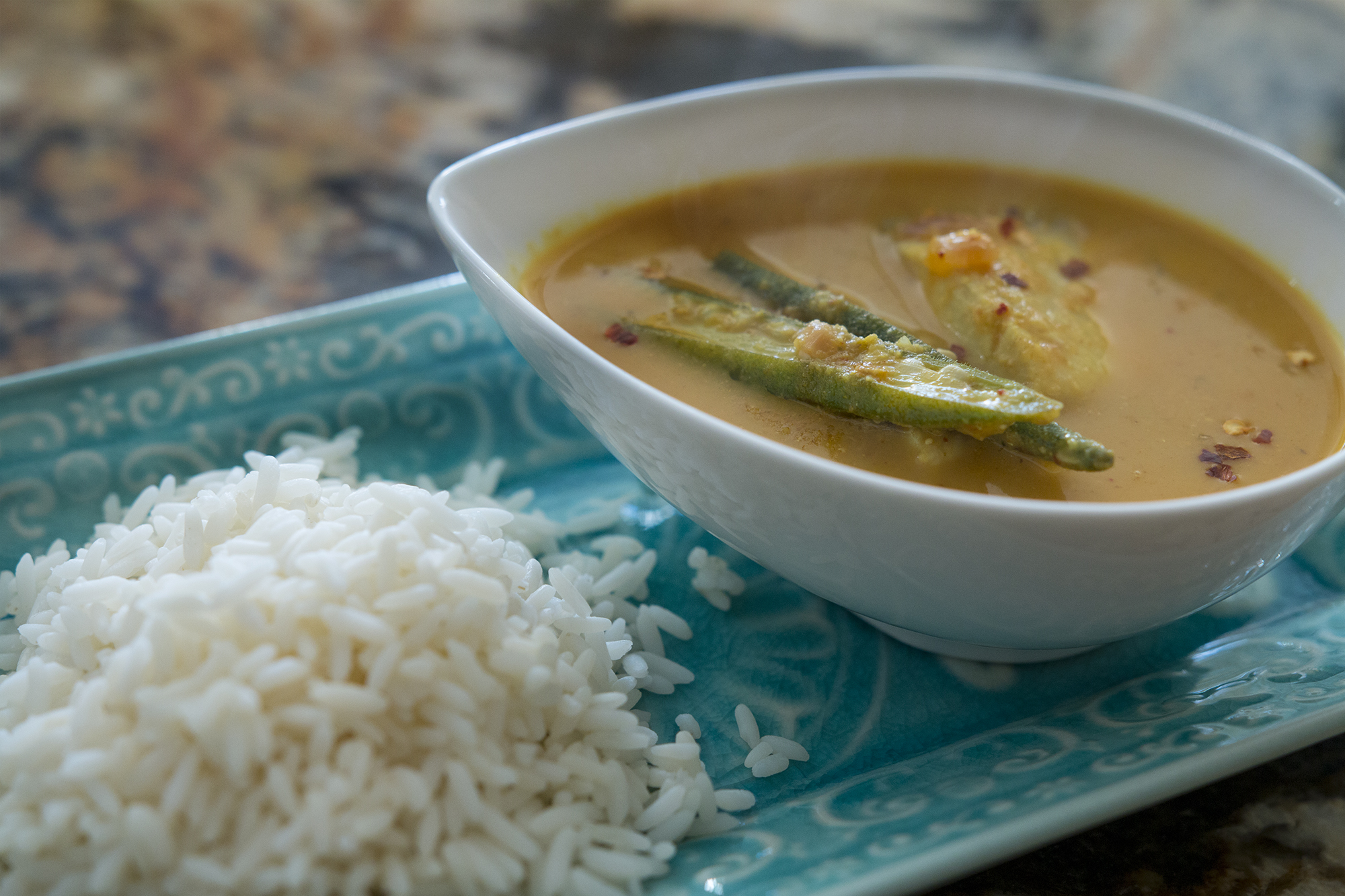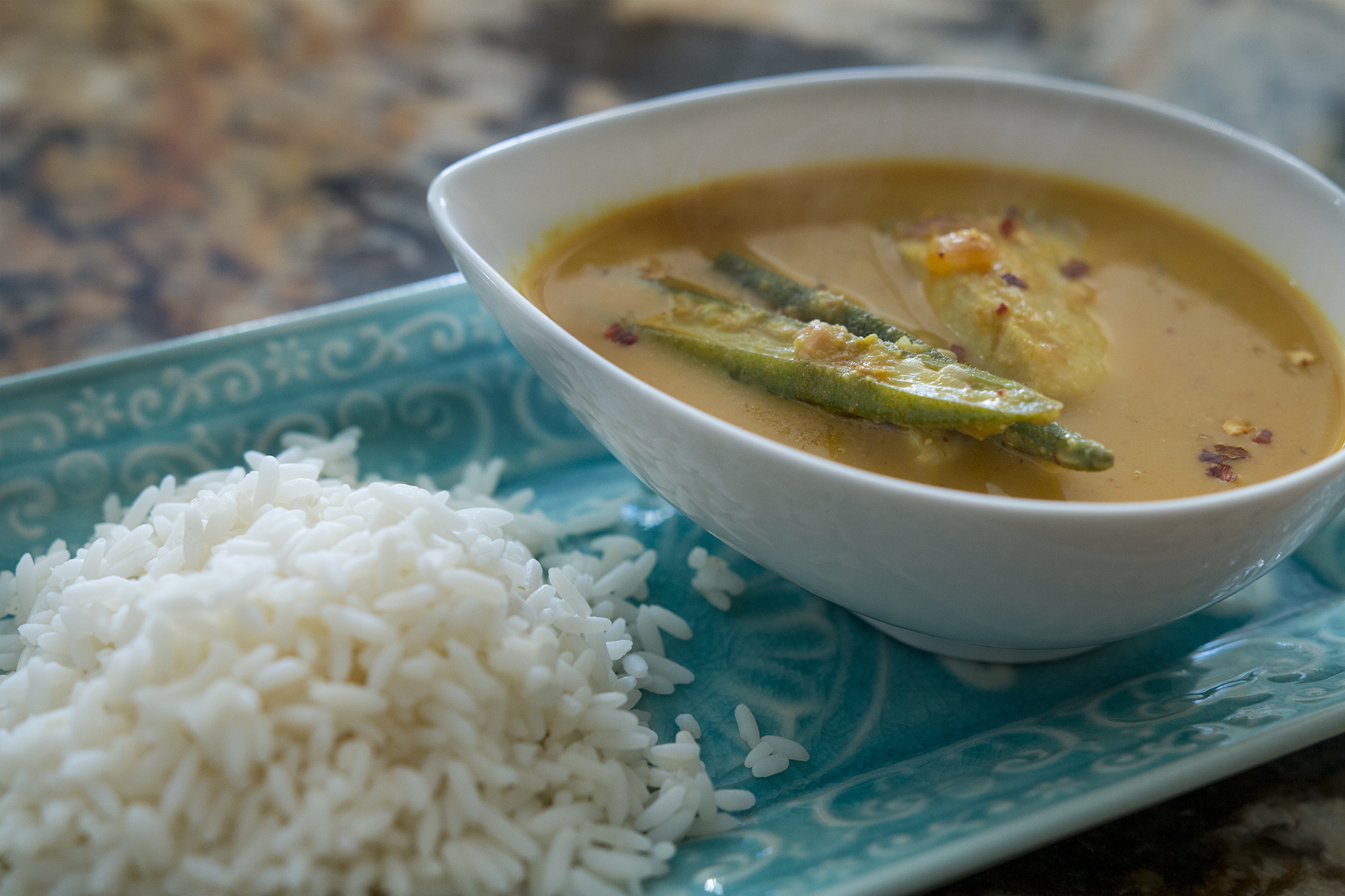 I am originally from Goa, so I love to make dishes that I've tasted growing up. This Fish Caldine or Caldinho as it's known to the Portuguese purists, can also be prepared with Shrimp or Veggies is a mild and mellow curry compared to many other more fiery Goan curries. Typically local fish like Pomfret or Surmai is used but any fish would be suitable. I'm using Tilapia fillets in this recipe.
Tamarind, coriander, cumin and poppy seeds, onions and red chillies are ground together to make a golden yellow curry paste and it's enhanced with coconut milk to make a beautiful gravy bath for the Okra and the fish.
[youtube-subscriber channelname=kravingsblog]
Ingredients
Masala
1 tsp each cumin, coriander and poppy seeds
2 red Kashmiri chillies, deseeded
2 cloves of garlic
1 tsp turmeric
Small ball of tamarind
1 cup fresh grated coconut
1/2 chopped onion
Grind all the above together with a little water
1/2 chopped onion
4 green chillies slit in half
1 tsp chopped ginger
1 chopped tomato
1 can(400 ml) of coconut milk
salt to taste
10 okra slit in half
1 lb Tilapia filets cut in cubes
Instructions
Heat some oil and sauté the onions, green chillies and ginger.
Add the tomatoes and cook.
Add the spice paste and sauté
Add a cup of water to the blender and add to the paste.
Add salt to taste.
Add the coconut milk and bring to a boil.
Add the okra, cover and cook for a few minutes till tender.
Slide the fish in, cover and cook.
Serve with rice.
https://kravingsfoodadventures.com/fish-caldine-or-caldinho/