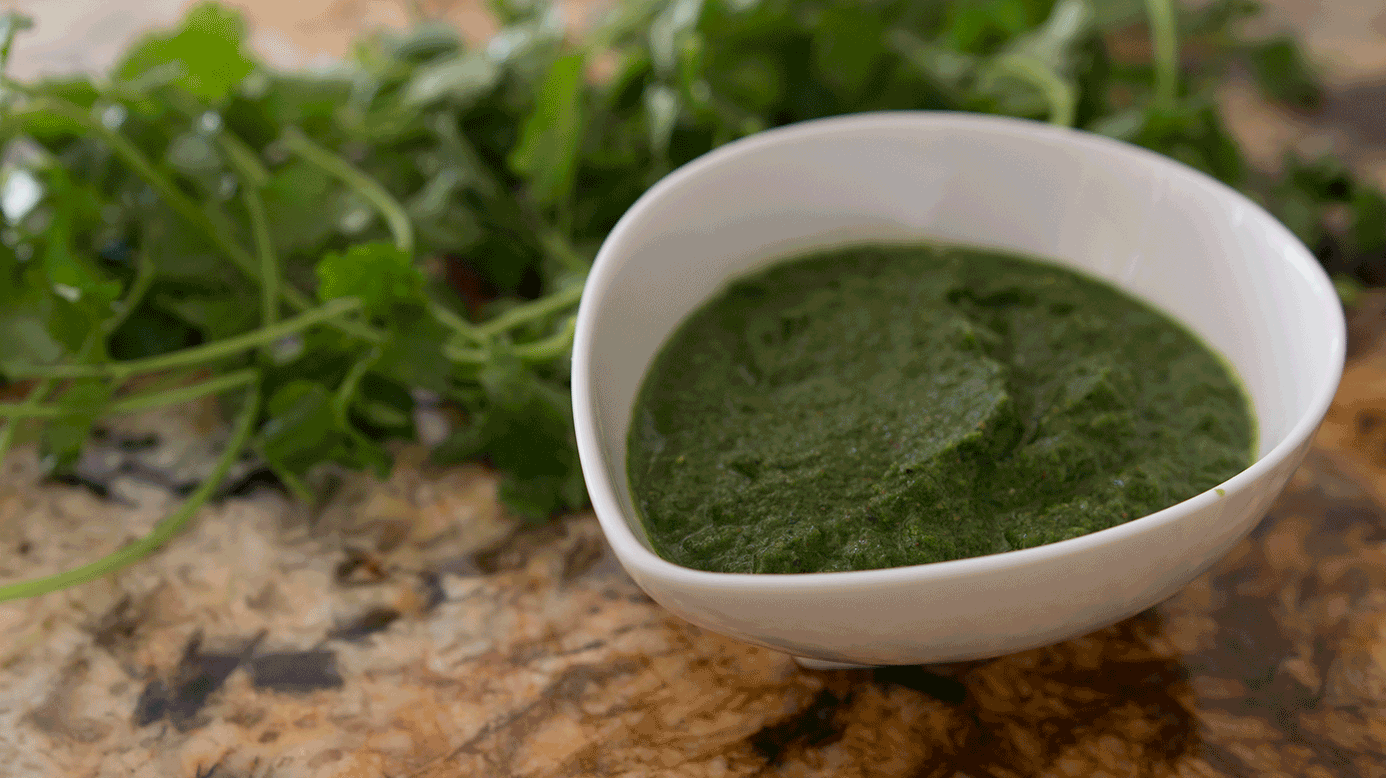 I love this green masala.. I never had a written down recipe, everything went into a blender and I tasted till perfect. Now that I have a responsibility to you, I've weighed and measured this to perfection. I love to use this to spice up a curry or kebab.
[youtube-subscriber channelname=kravingsblog]
Ingredients
Juice of a lemon
8 cups chopped coriander – about 16 oz
2 green chillies
2 tbsps ginger and garlic paste
4 tsps cumin powder (jeera)
4 tsps chaat masala
24 peppercorns
Water as required
Instructions
In a blender add the wet ingredients lemon juice and the ginger and garlic paste.
Add the spices, green chillies and peppercorns
Add half the coriander and blend adding water as required
Add the other half of coriander and salt
Keep refrigerated.
https://kravingsfoodadventures.com/green-masala/