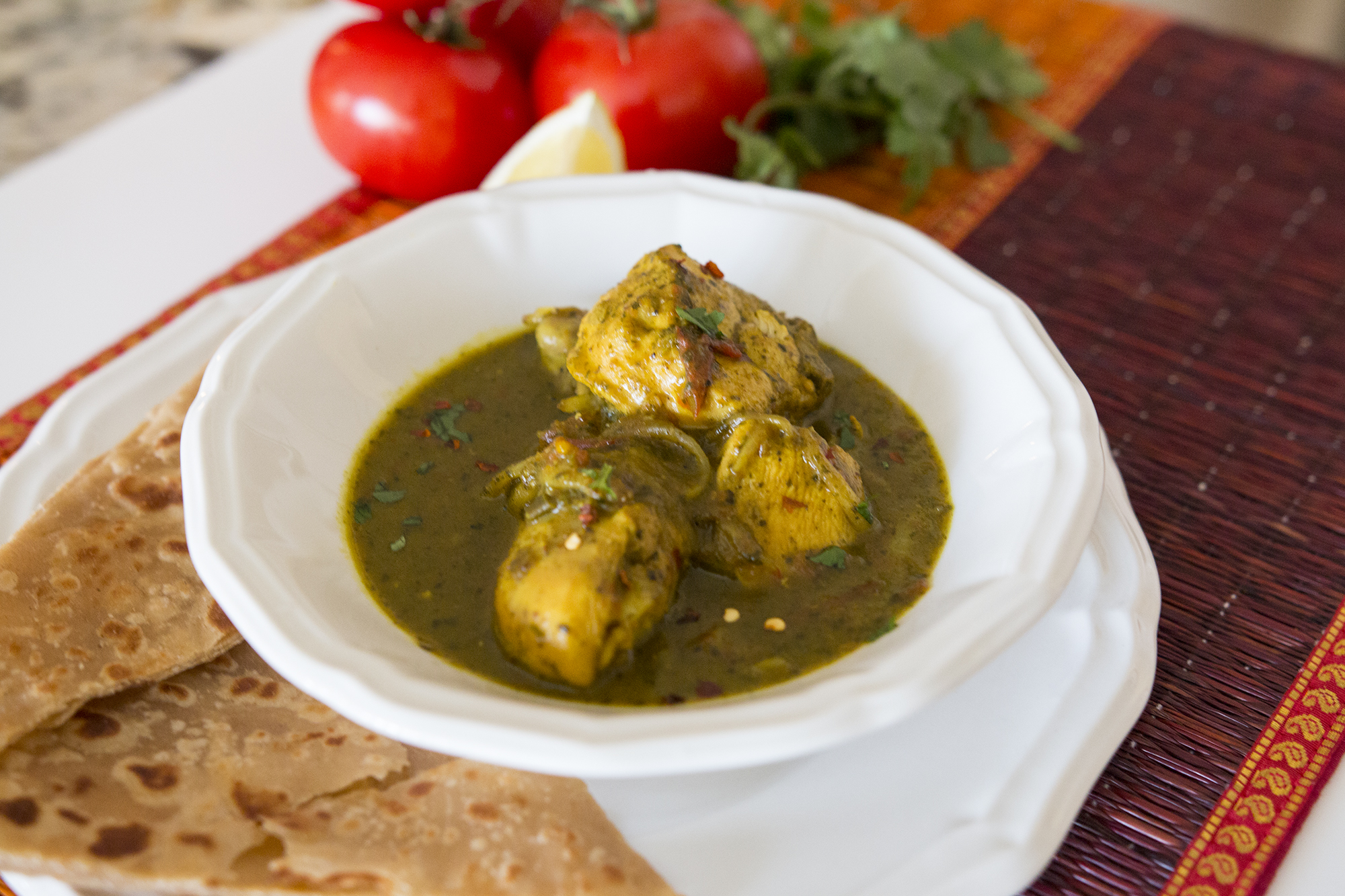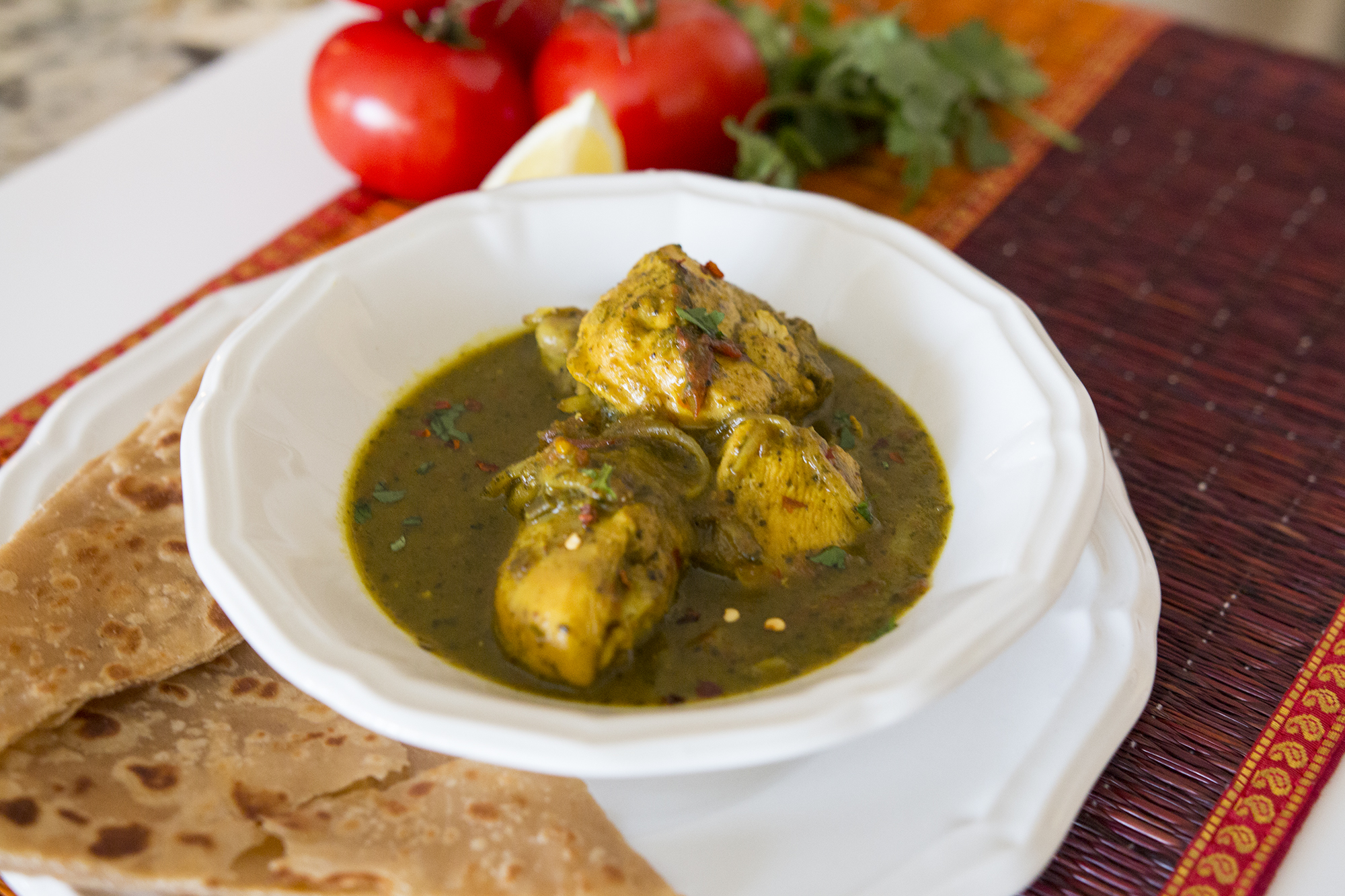 This has always been one of my favorite staple curries. The magic lies in the green masala that I often prepare ahead. The curry is spiced right up and then cooled right down with some coconut milk.
[youtube-subscriber channelname=kravingsblog]
Green Masala Chicken Curry
Ingredients
1/2 recipe Green Masala (approx 1 cup)
1 full chicken about 2 1/2 lbs
1 large sliced red onion
1 large green chilli sliced
2 tsps cumin powder
1 tsp turmeric(haldi) powder
1 tsp salt
1 tsp pepper
2 Roma tomatoes chopped
400 ml coconut milk
3-4 tbsps oil
Instructions
Heat some oil, and fry the onions and chillies for roughly 3 mins.
Add all the powdered spices.
Add the green masala and cook for a few mins and then add the salt and pepper.
Add the chicken and fold in the masala.
Add the tomatoes.
Add the coconut milk.
Cover and cook for 30 - 45 mins, stirring frequently.
https://kravingsfoodadventures.com/green-masala-chicken-curry/