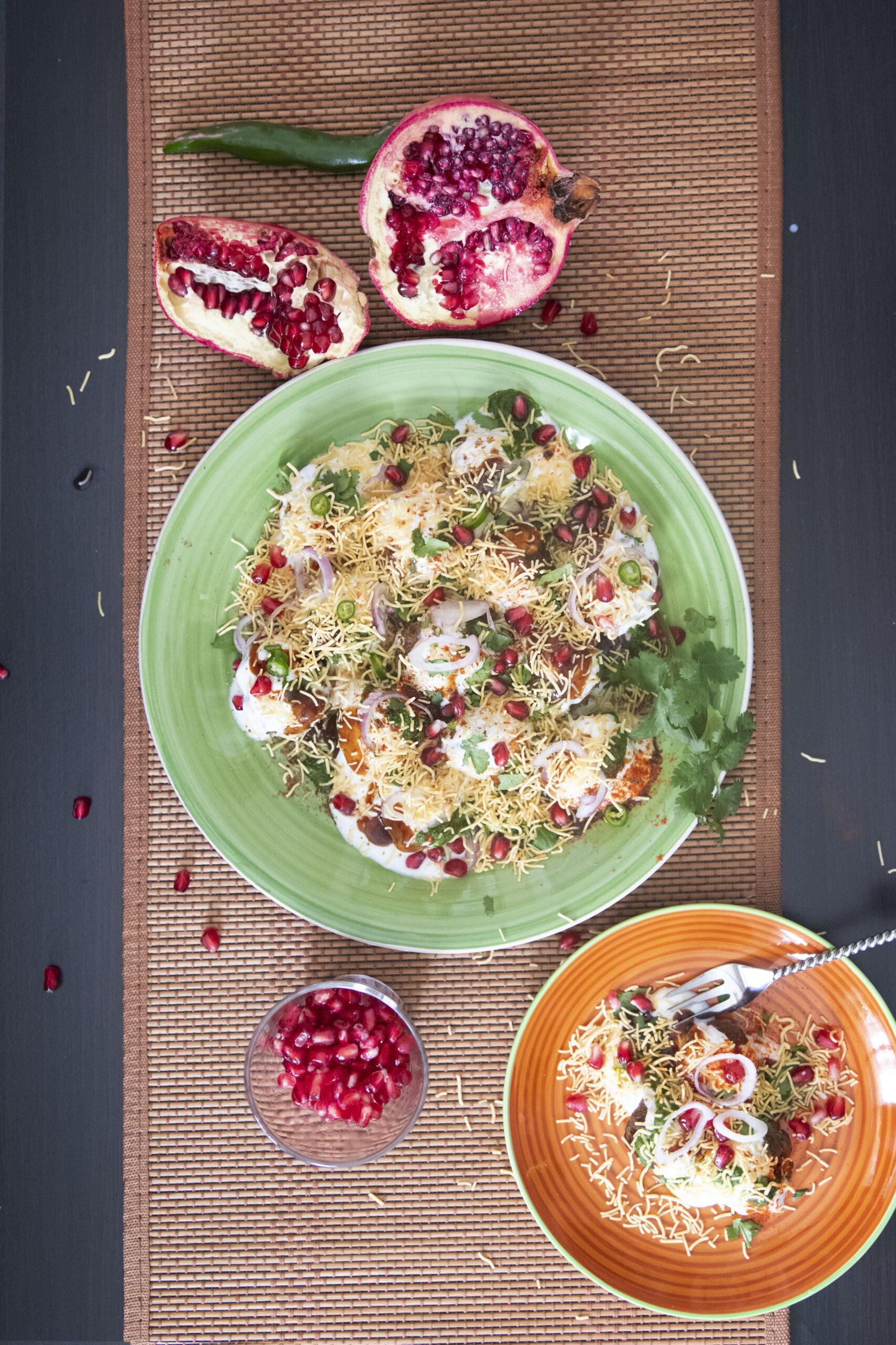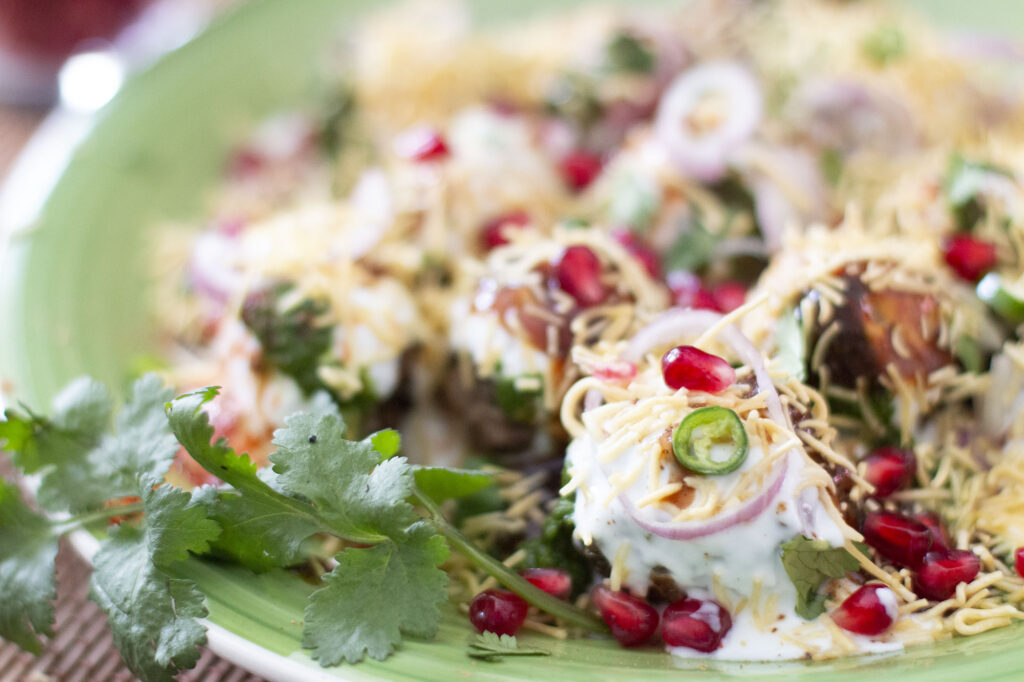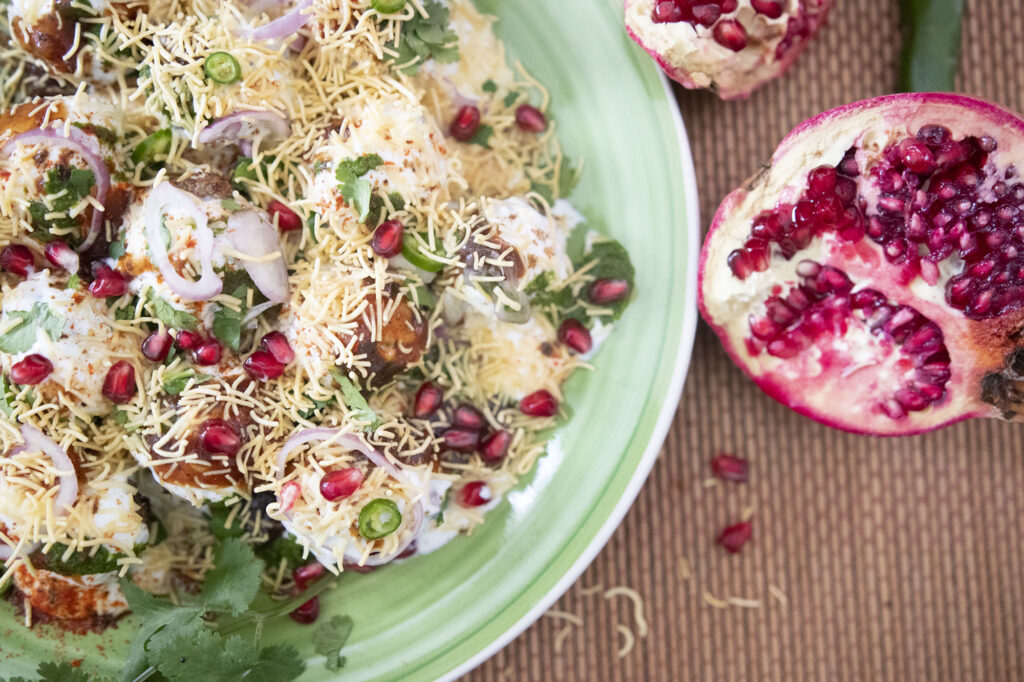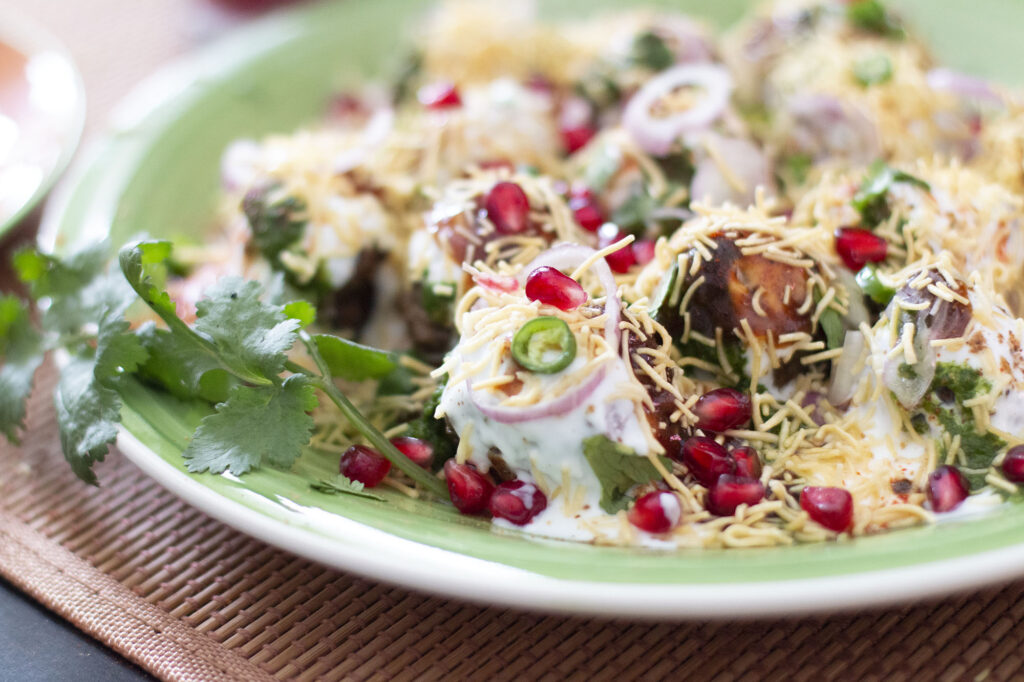 Yes, you heard me right – Kebab Chaat. Chaat all over India is so popular so I decided to make a carnivore version for some of us. Ground meat is marinated with spices and then formed into golf style meatballs. You can cook the meatballs anyway you like, but I chose to cook these in my airfryer. This does not use any oil, in fact it will drain off excess fat in these meatballs. As an alternative you can fry these meatballs or cook them in the oven.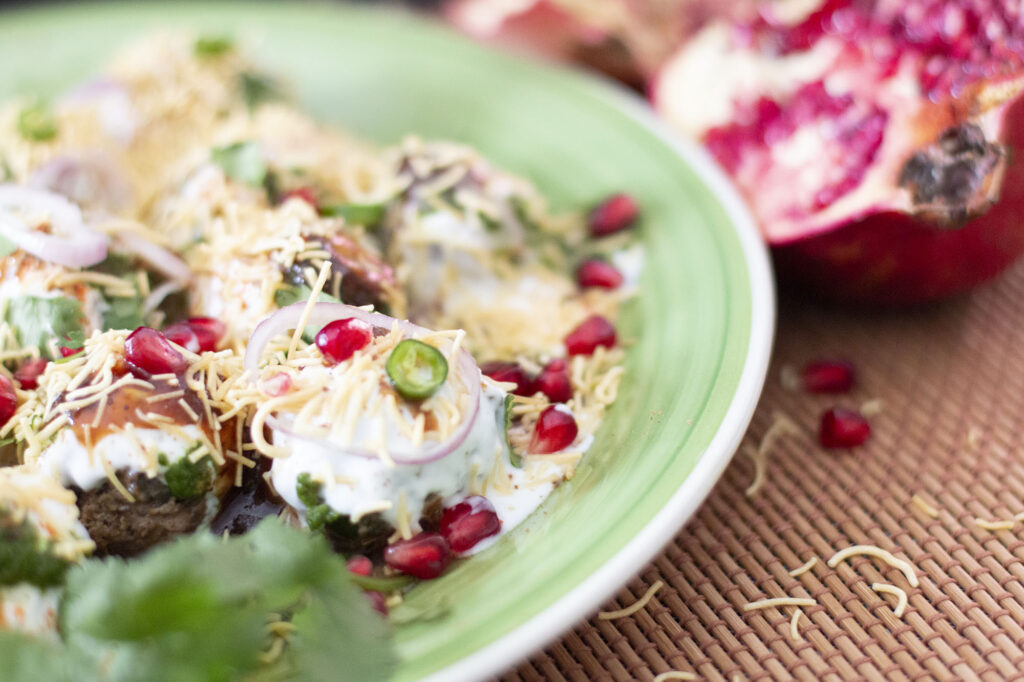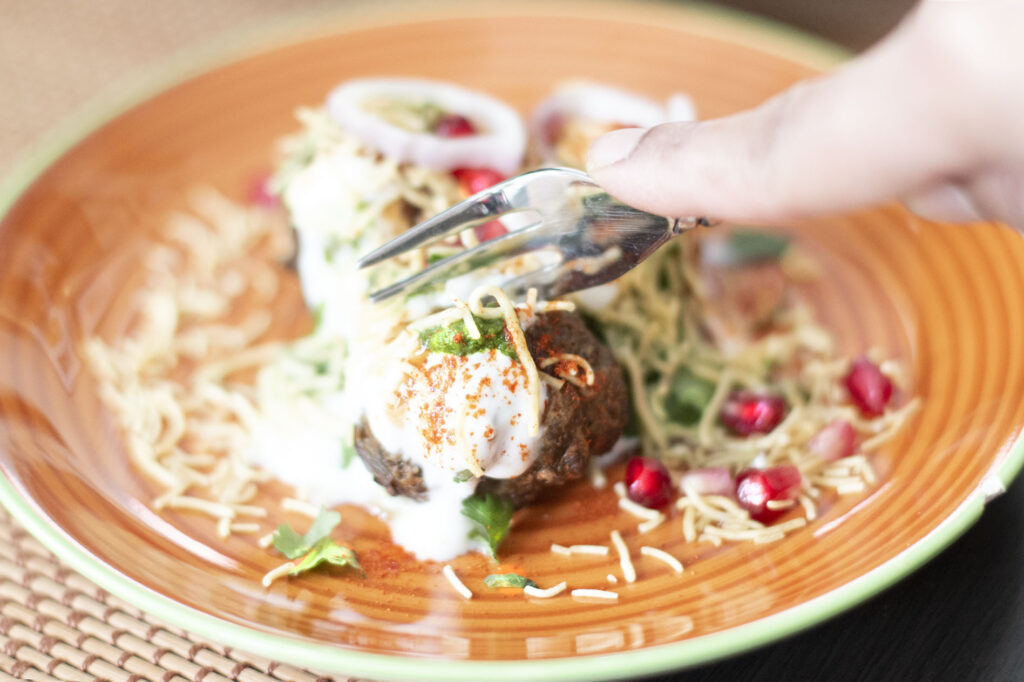 The warm kebabs are covered in salted whipped yogurt, green chutney,
tamarind sauce, spices, onion, coriander, fine sev & pomegranate seeds.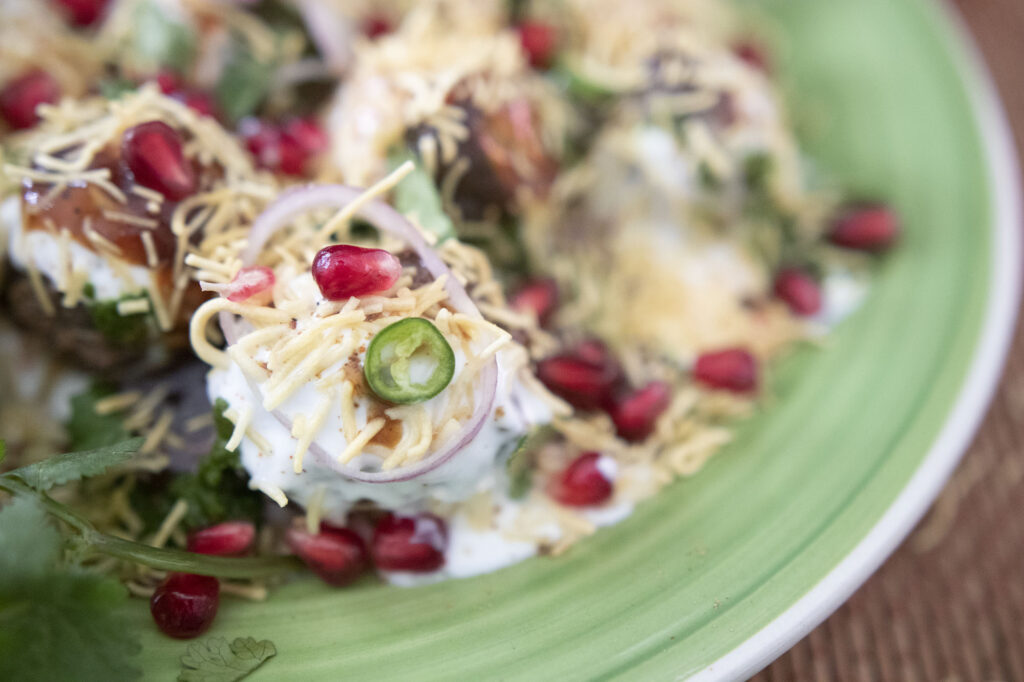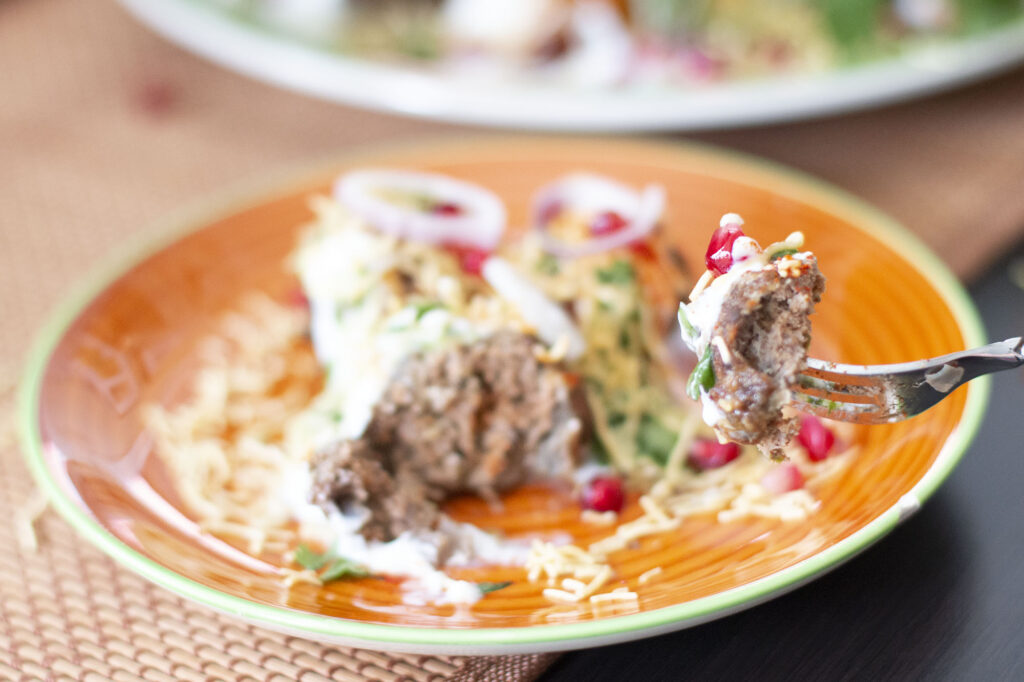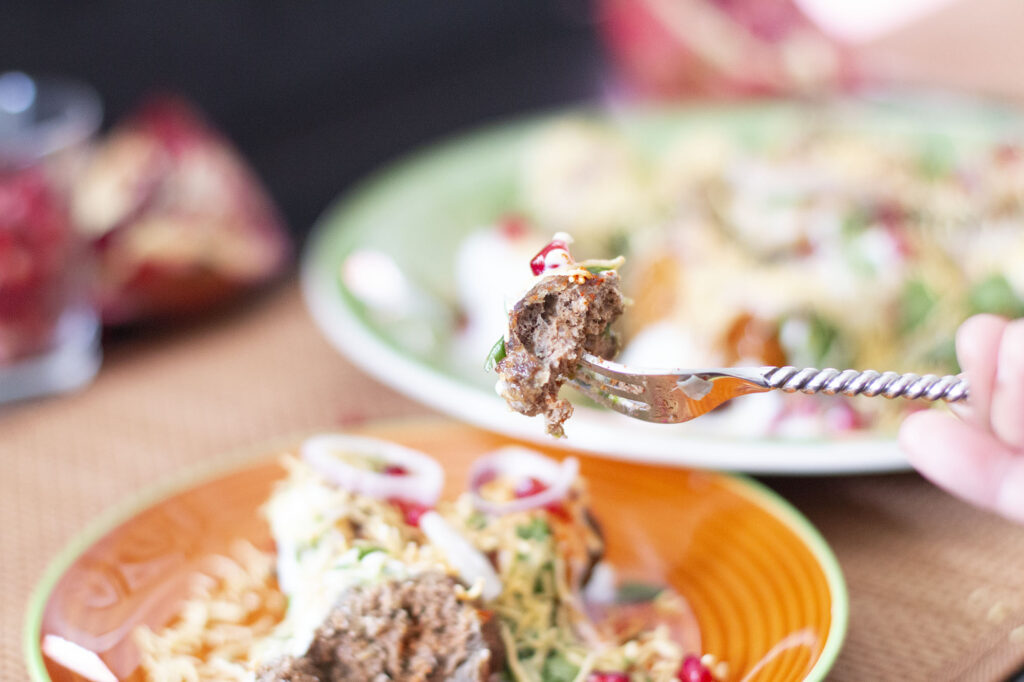 This is a wonderful appetizer to serve family and friends.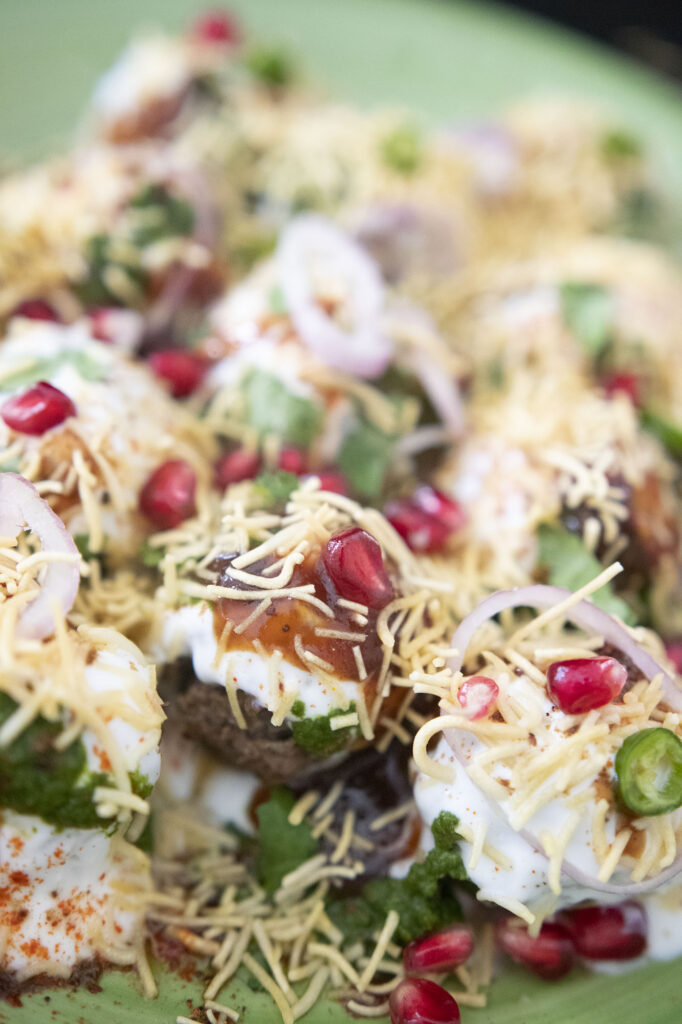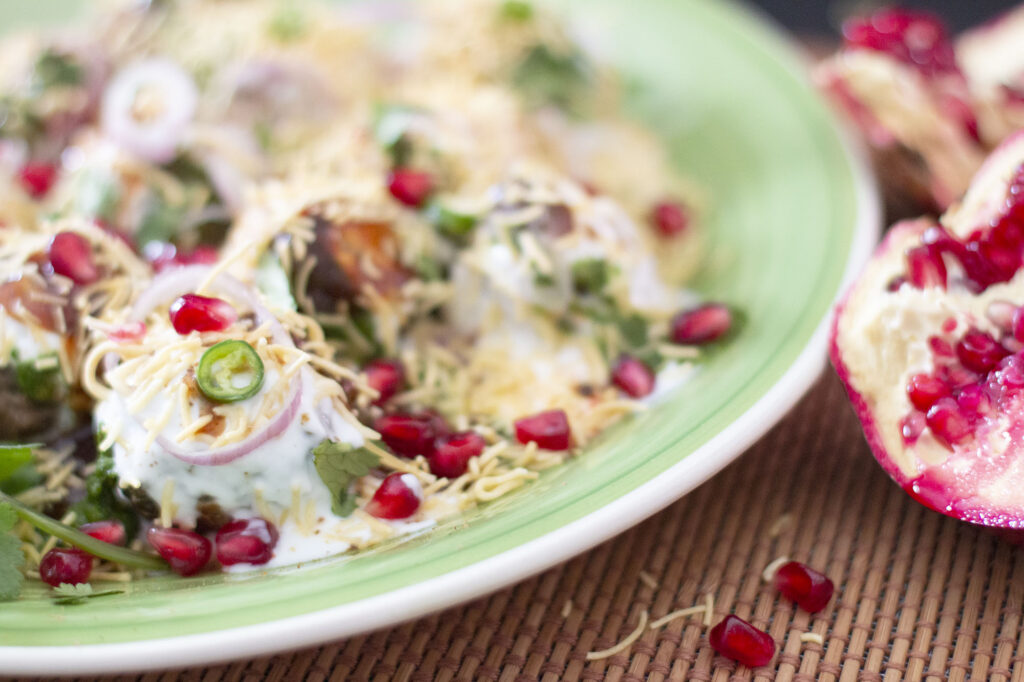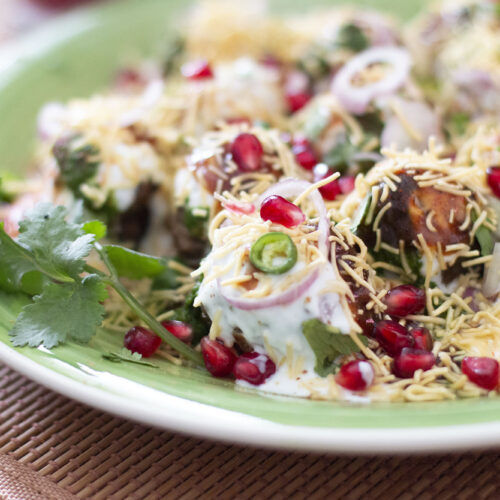 Kebab Chaat
Ingredients
Kebabs (makes 26)
2

lbs

ground Meat

1

tsp

of Salt

1

tsp

ground Pepper

2

tbsps

Ginger & Garlic paste

1

tbsp

finely chopped Chilli

1/2

cup

finely minced Onion

1

tsp

Garam Masala

1

tsp

red Chilli powder

1 – 2

Eggs
Chaat
2

cups

salted whipped Yogurt

6

tbsps

Green Chutney

6

tbsps

Tamarind chutney

Sprinkle Chaat Masala

Cumin powder & Chilli powder

Onion rings

2

tsps

sliced green Chilli

1/2

cup

Coriander

1/2

cup

Sev

6

tbsps

Pomegranate seeds
Instructions
Mix all the kebab ingredients together, taste for seasoning and then form into 26 golf sized balls

Air fry at 6-8 mins or cook as per your preference

Place the kebabs on a plate and cover with the whipped yogurt

Add the green and tamarind chutney

Add the masalas

Add onion rings, green chilli and chopped coriander

Add the sev and finally the pomegranate seeds