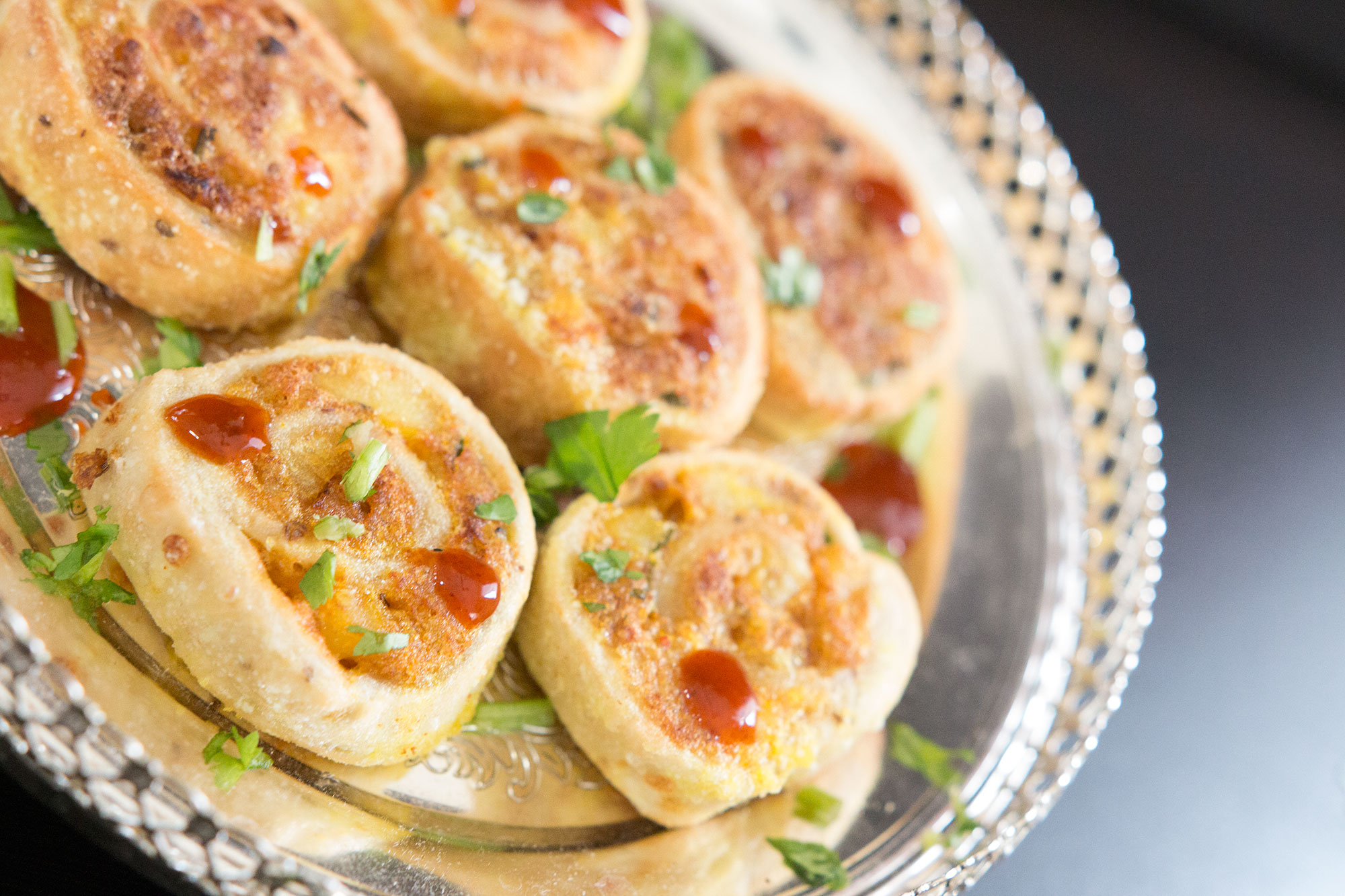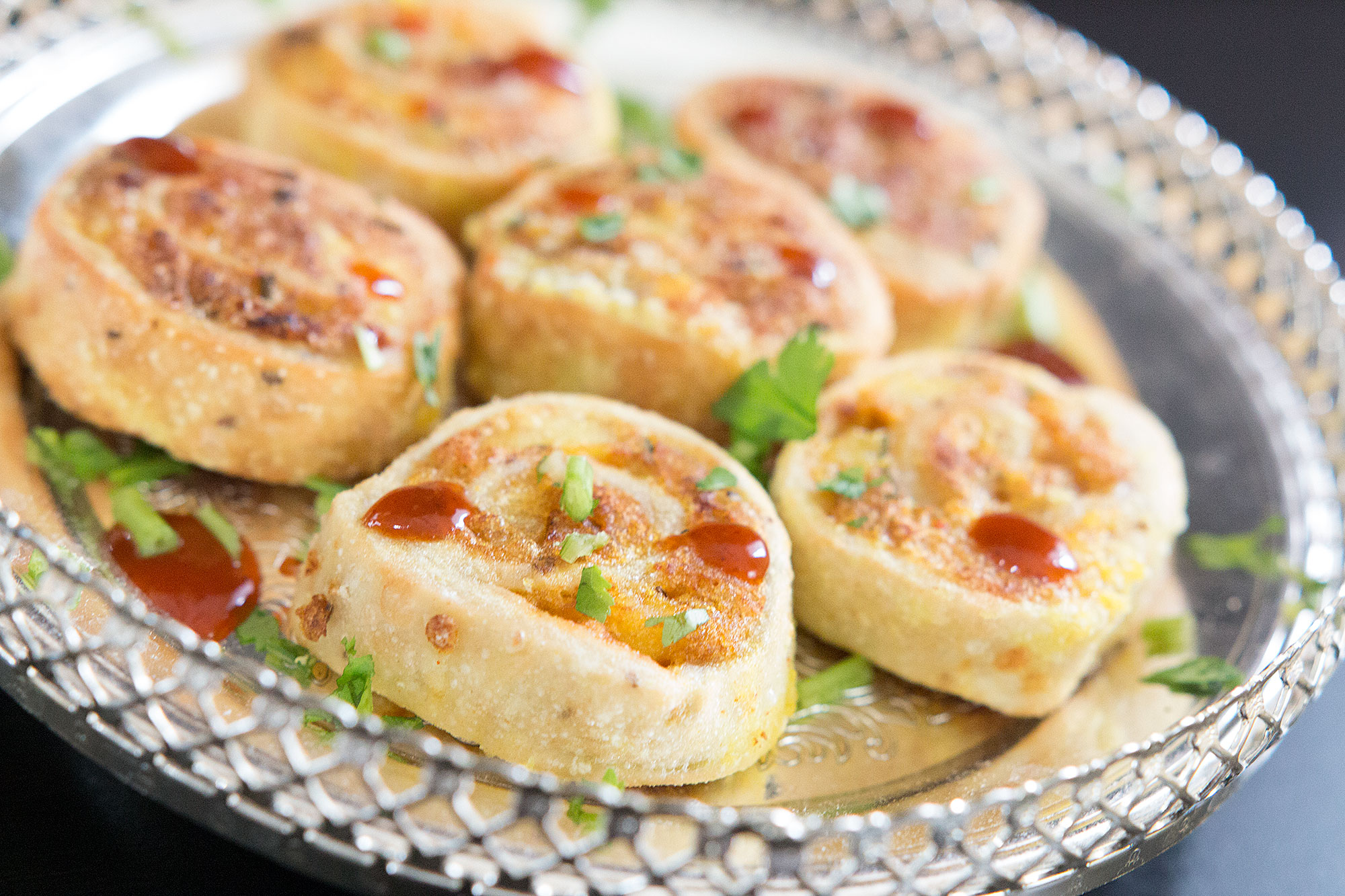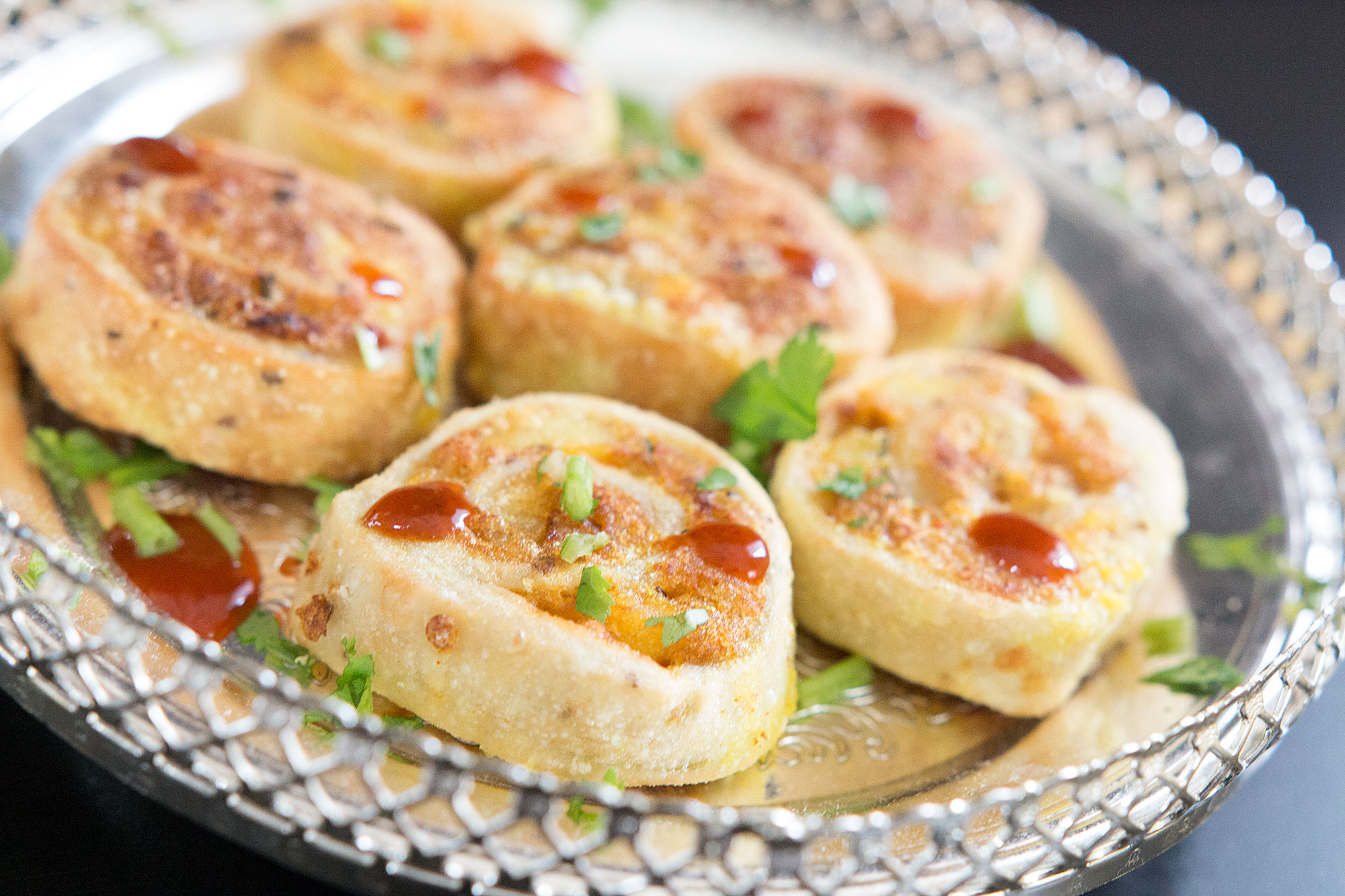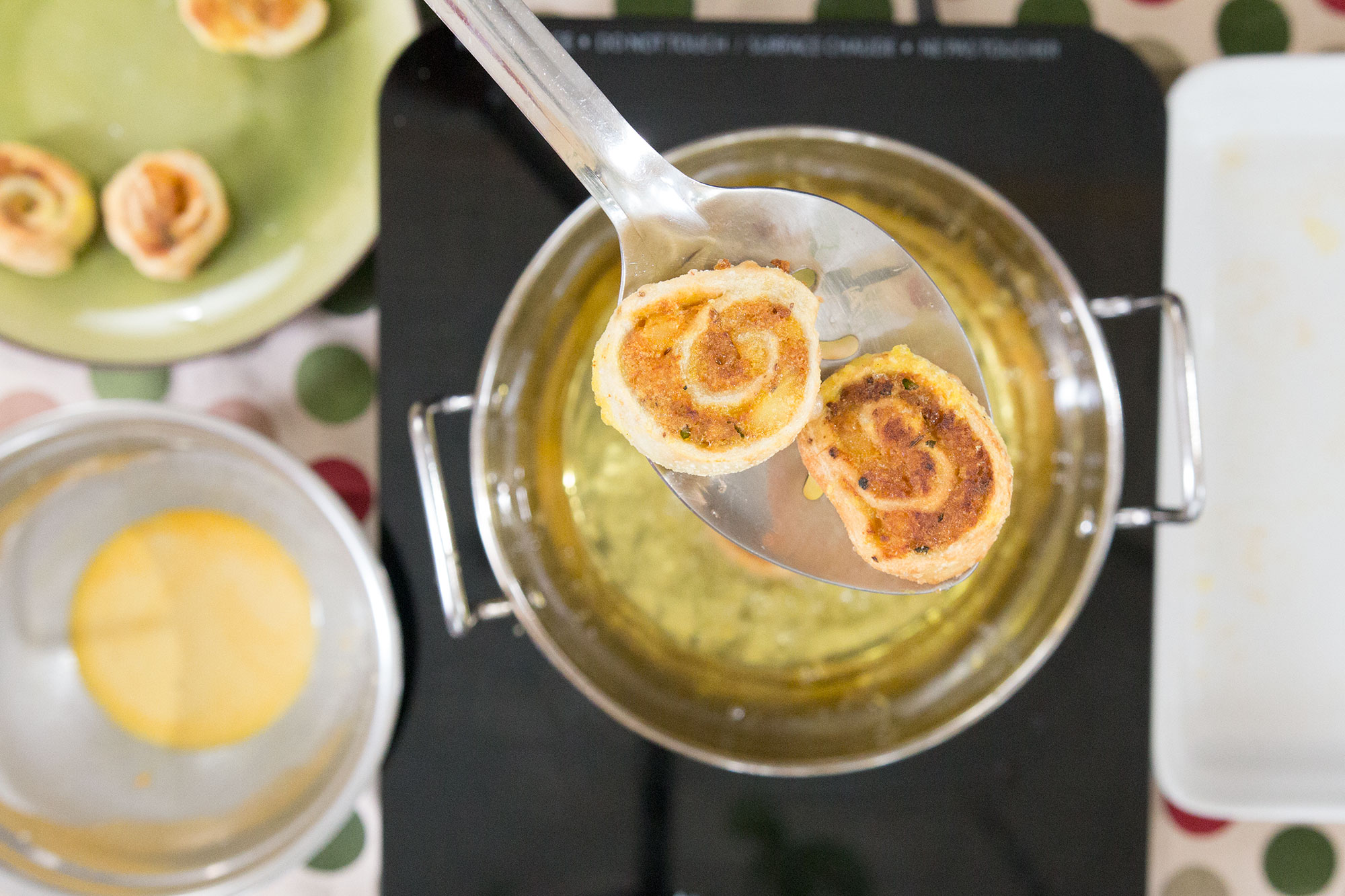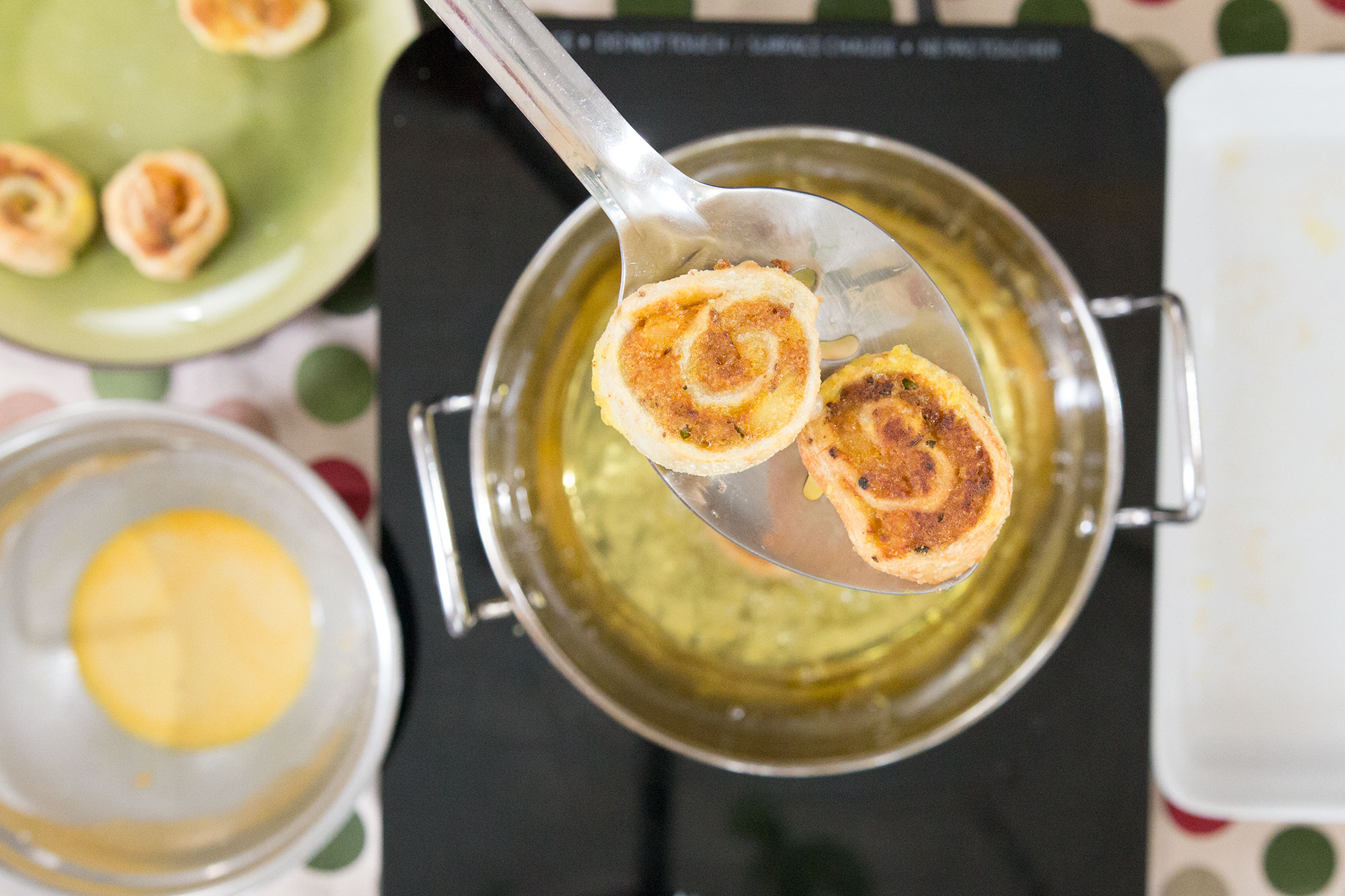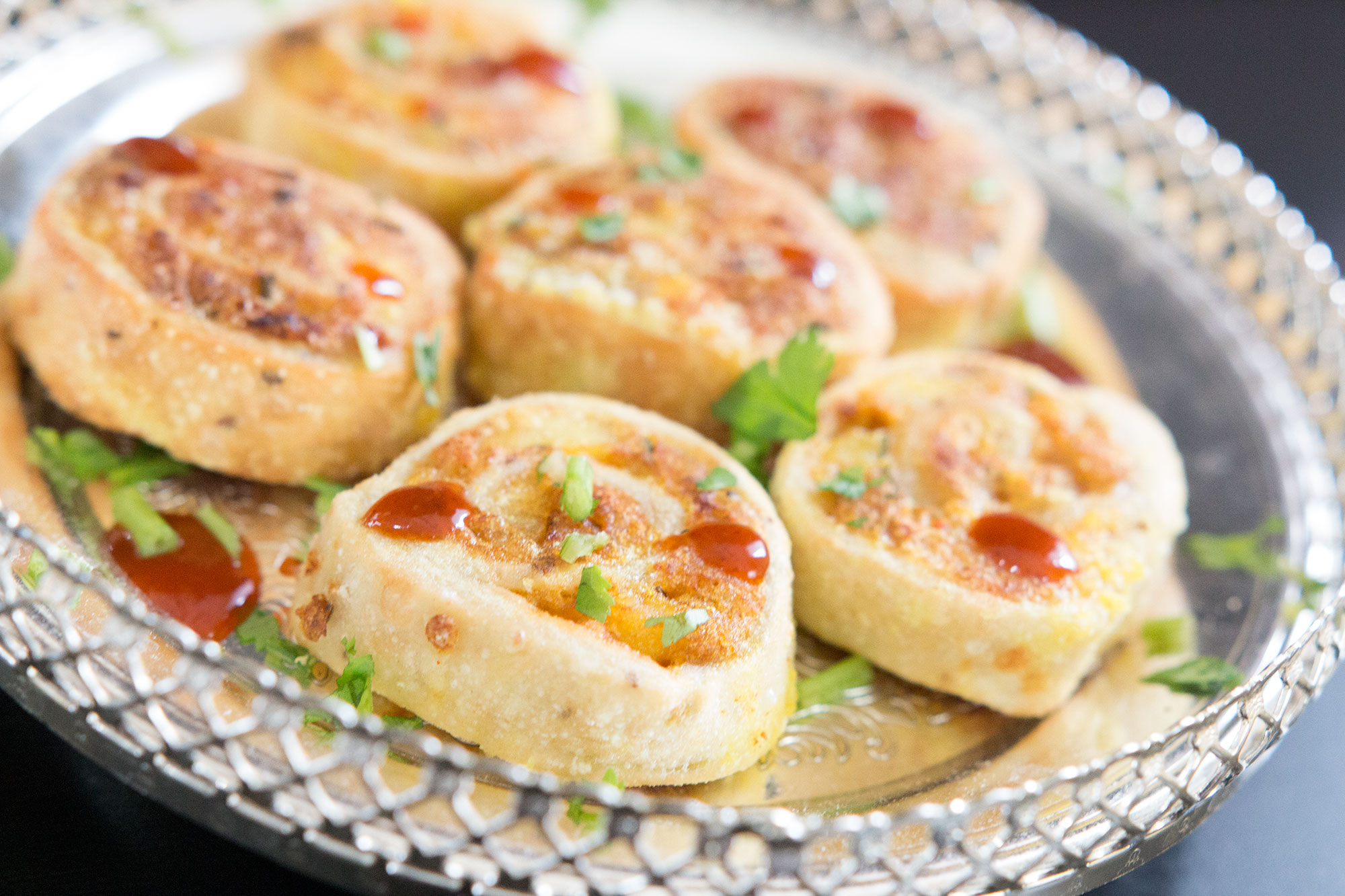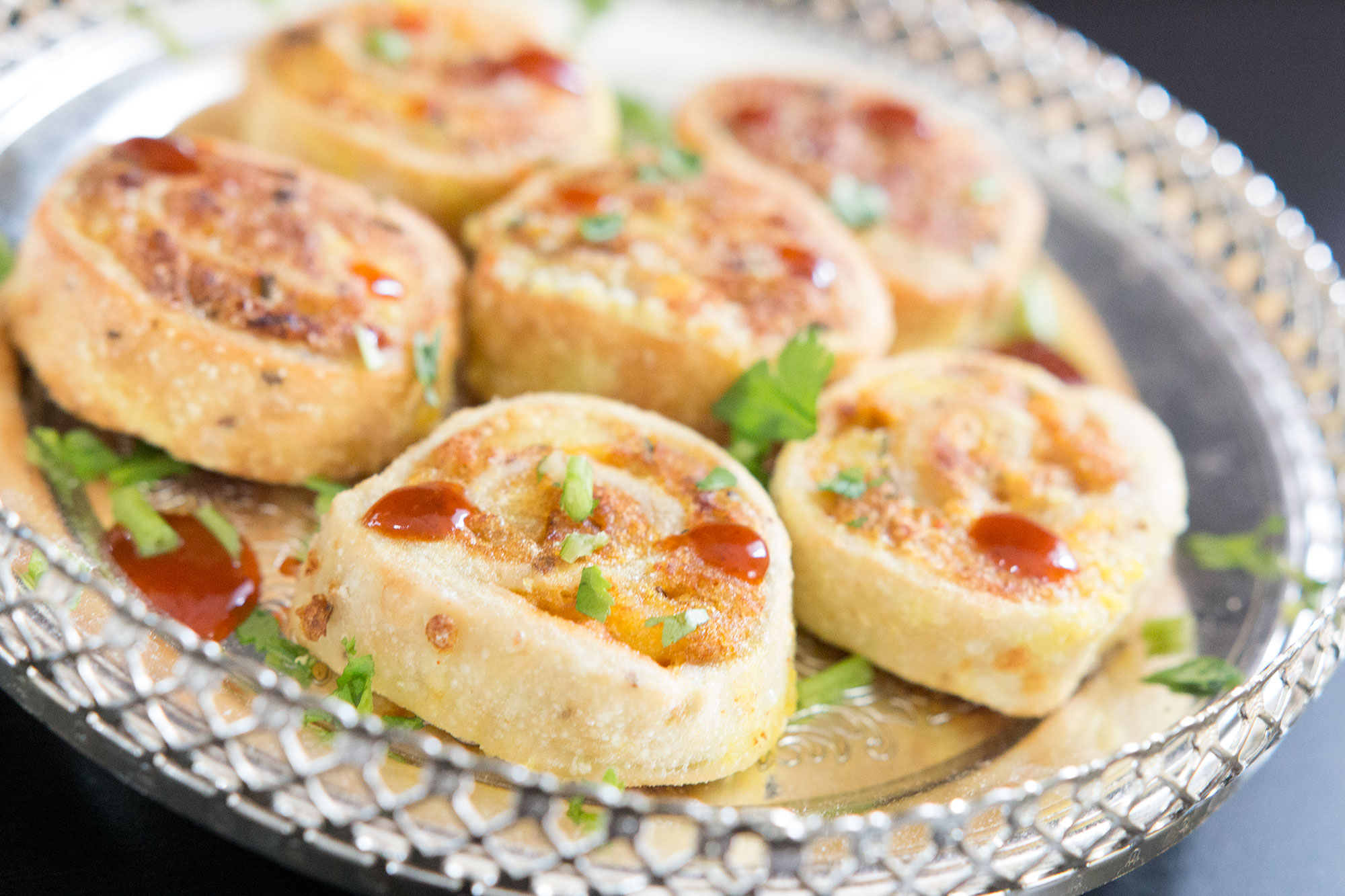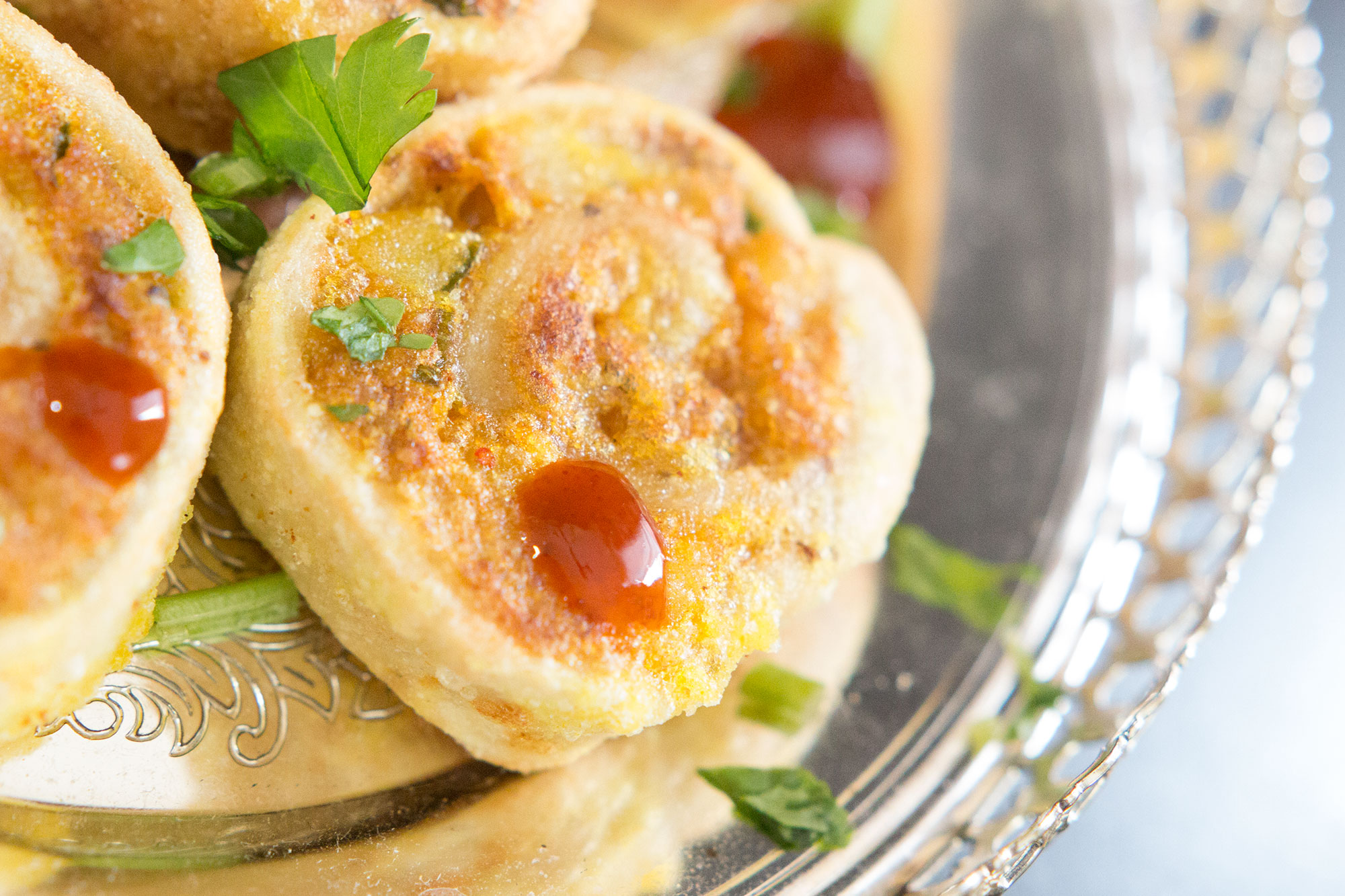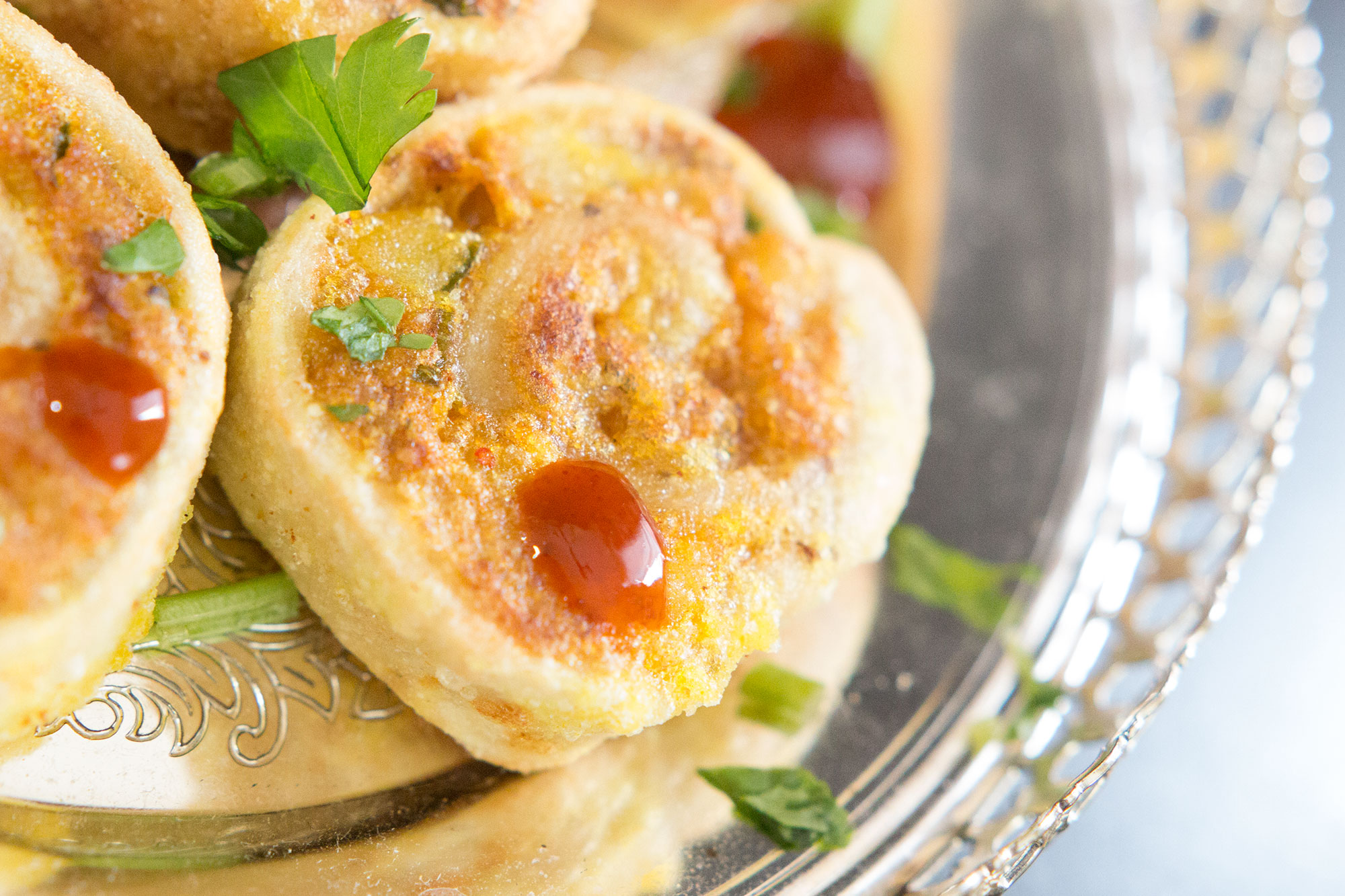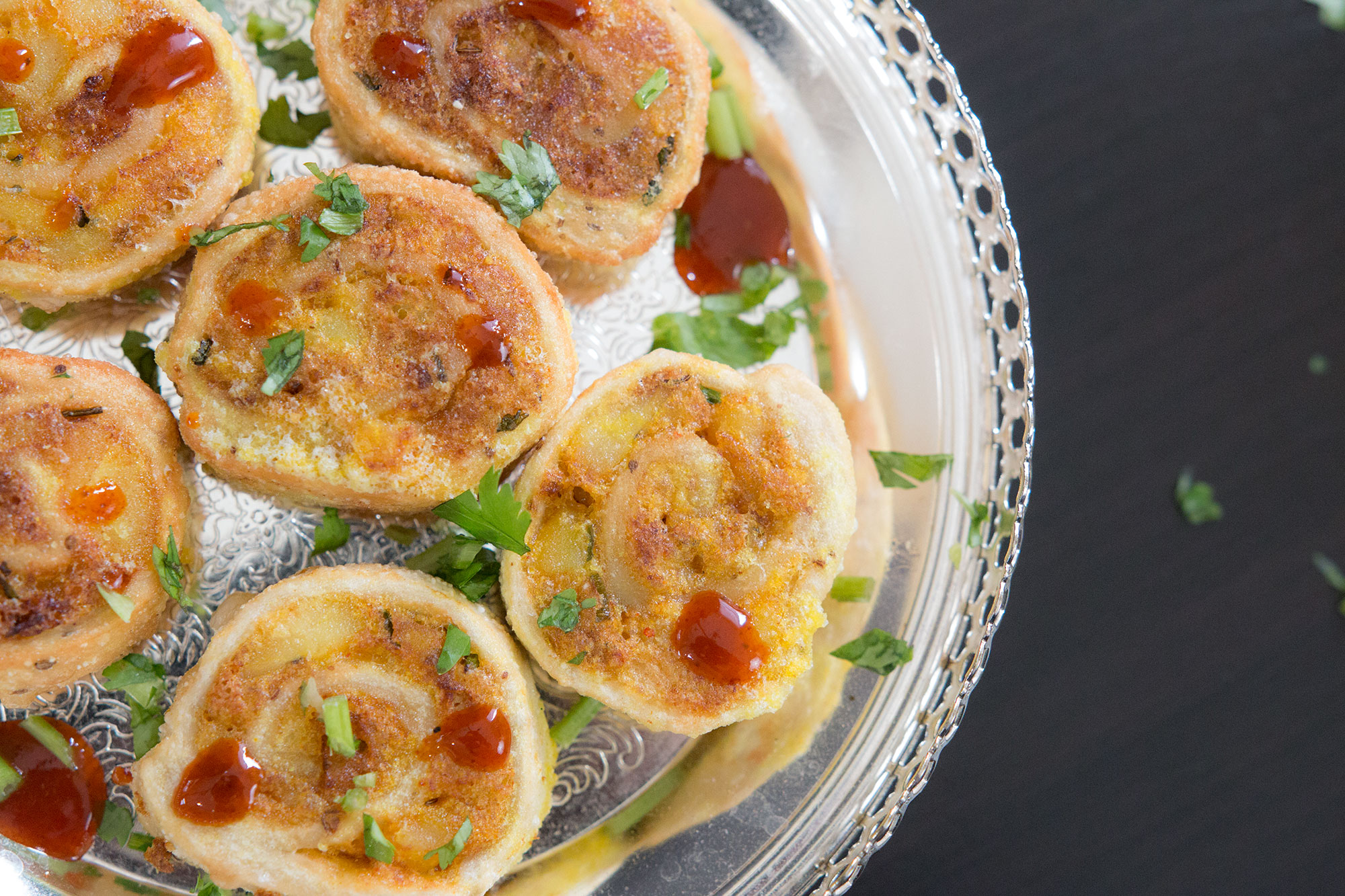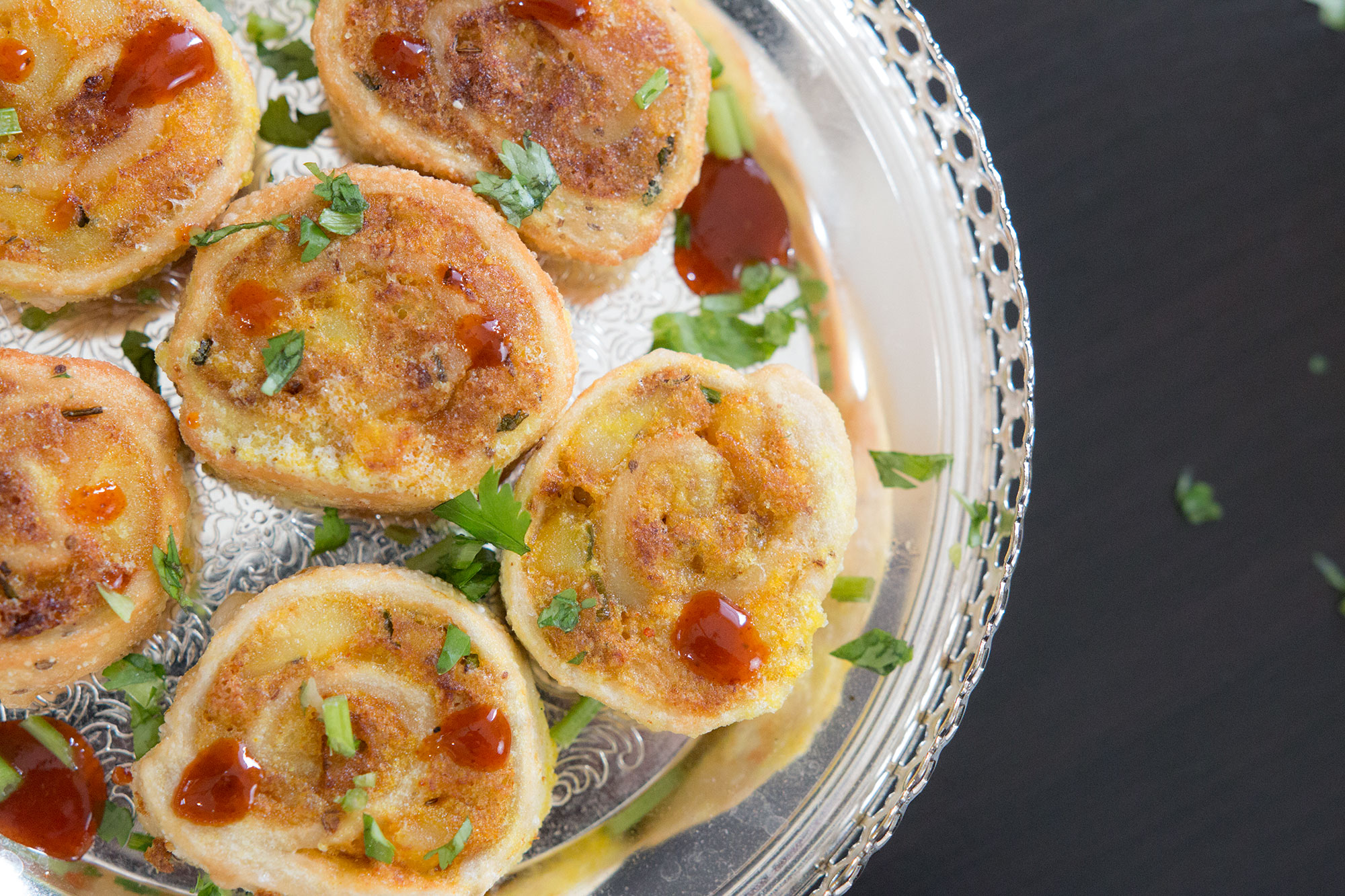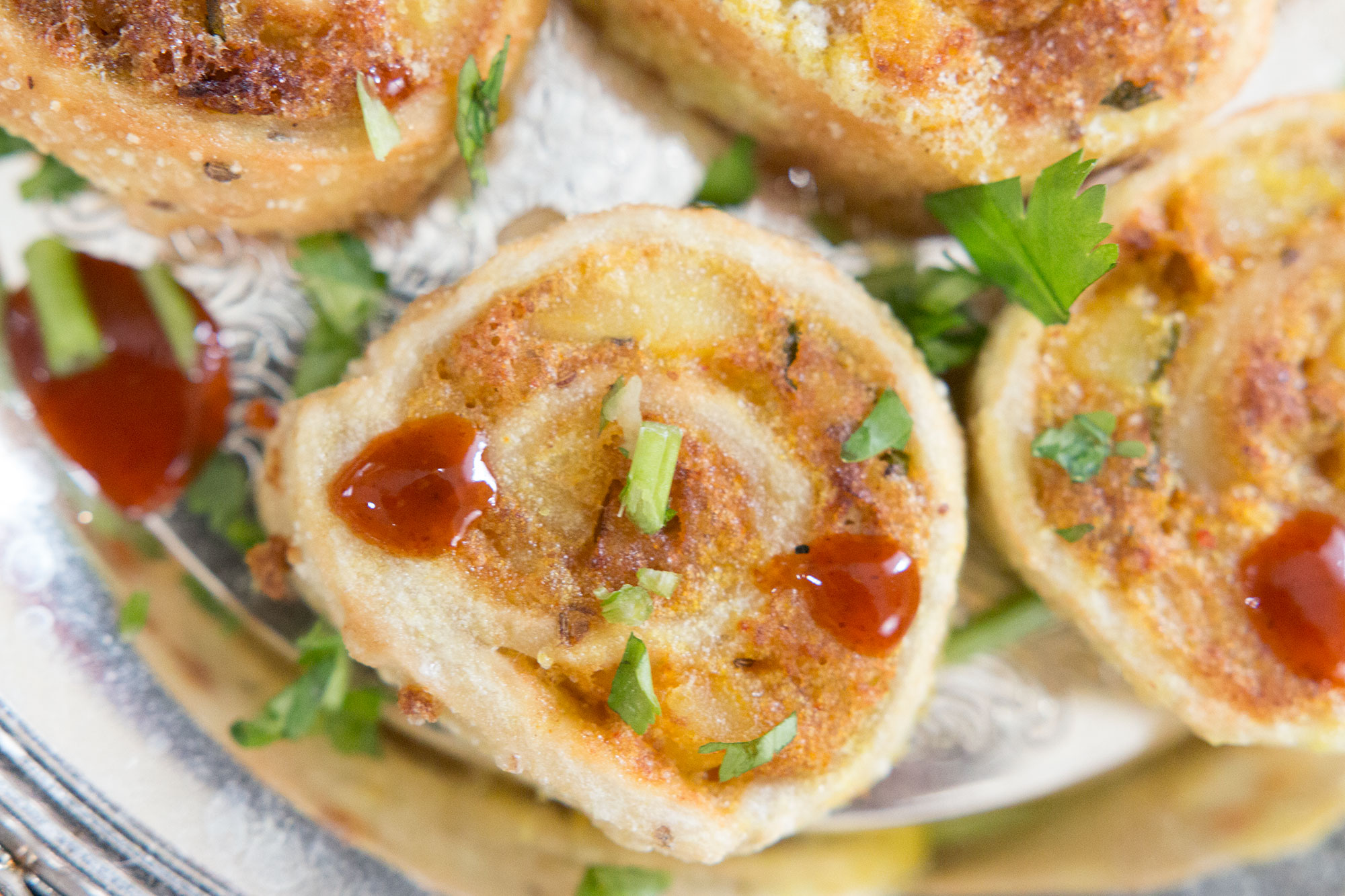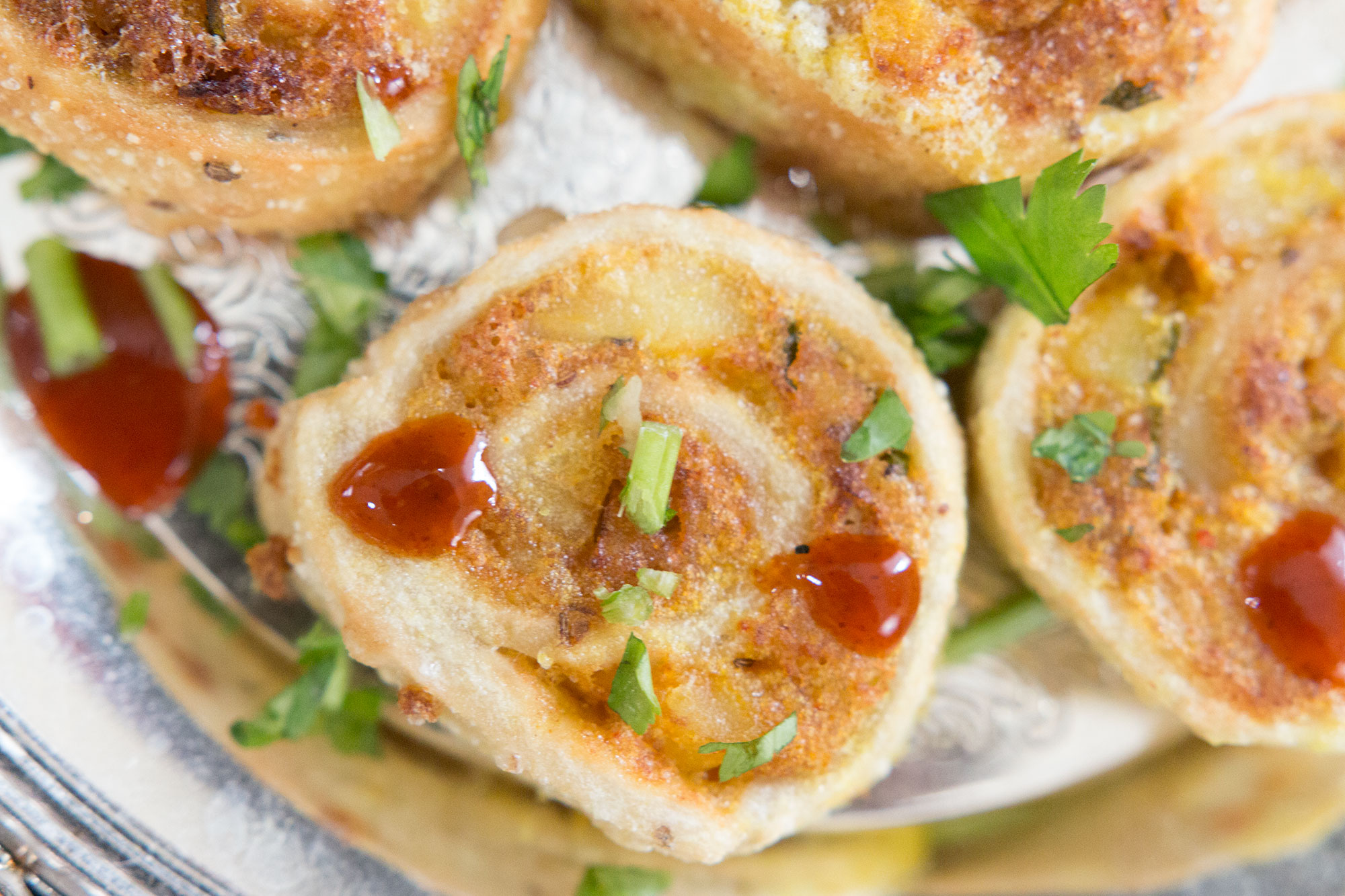 These Samosa pinwheels have well, reinvented the wheel. Same great Samosa taste in a different format perfect to make ahead and great to serve at your holiday soiree, game night or as a snack.
The holiday season is upon us and I'm looking for great freeze ahead ideas that I can make ahead so I can spend more quality time with the family over the holidays. Check out my Shrimp & Cheese Rissois and my make ahead Meatballs recipes and stay ahead of the game.
Samosas are widely popular in India and around the world. Typically they are vegetarian made with Potatoes and peas, but you can also find Samosas with a crispier wrapper with Chicken & Meat. They are traditionally a triangular shape and can be found on every Indian street corner.
[youtube-subscriber nickname=kravingsblog]
Ingredients
Samosa wrapper
2 cups presifted flour
1 tsp Salt
1 tsp Caraway seeds
3 tbsps Oil
1/4 - 1/2 cup warm water
Filling
4 medium Potatoes - 15 oz - 433 gms cut in cubes
1/2 tsp Cumin seeds
1/2 cup finely diced Onions
2 tbps each minced Green Chillies & grated Ginger
1 tsp each Cumin & Chilli powder and 1/2 tsp Turmeric
Water as required
Salt to taste
1/2 tsp chopped Coriander
Final coating
Corn starch mixed in water
Pinch Turmeric
Instructions
Add all the ingredients except the water to the dough and work the oil into the dough till you get a crumbly texture
Add the water a little at a time till you get a stiff dough
Cover and allow to rest for 30 mins
Boil the cubed potatoes in salted water and drain
Heat some oil and saute the cumin seeds
Add the onion and saute till golden
Add the green chilli and ginger and cook for a minute
Add the spices followed by the potato
Add salt to taste and a little bit of water
Turn off the heat and add the chopped coriander
Roll out the dough and cut into rectangles
Smear the filling on the rectangle leaving a small space at the bottom
add water at the bottom to seal
Roll the pinwheel and cover with cling film
Store in the freezer for 1 - 2 hours till it gets firm enough to cut circles
Make a cornstarch slurry and tint it with a pinch of turmeric
Dip the pinwheels in the slurry on both sides and deep fry till golden brown and crispy
Drain on some kitchen towel and serve with some more fresh coriander and tamarind sauce
https://kravingsfoodadventures.com/samosa-pinwheels/