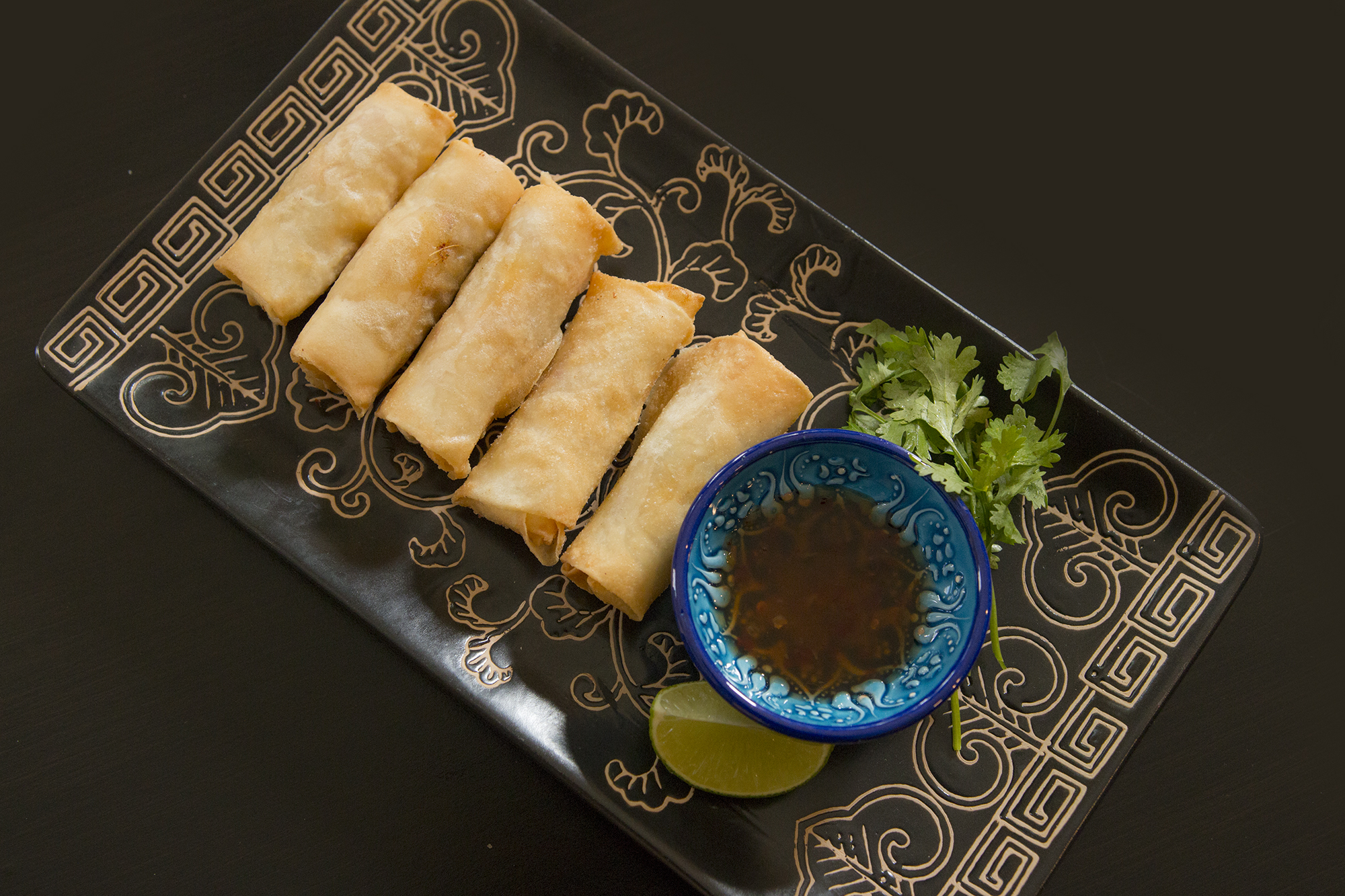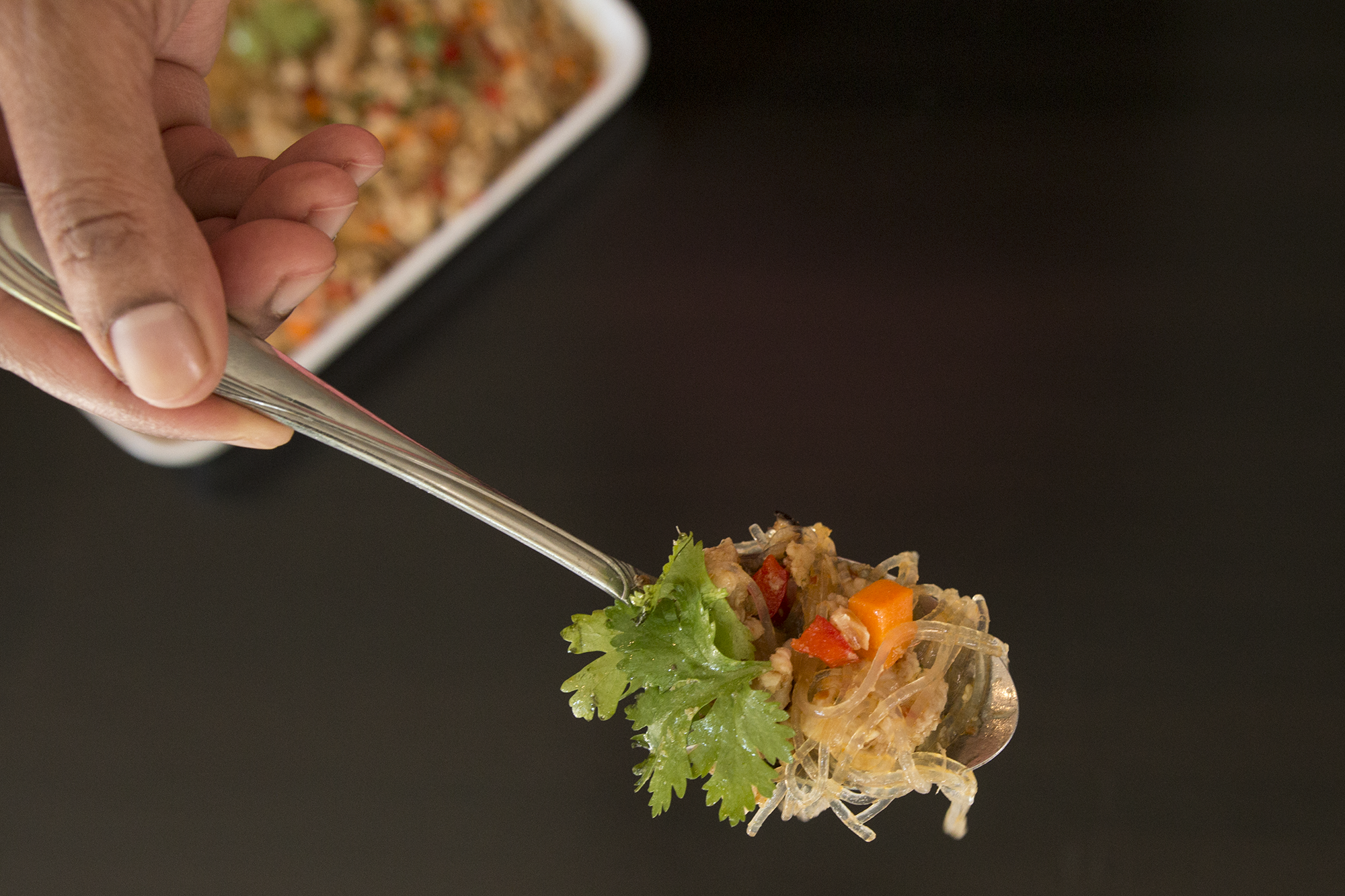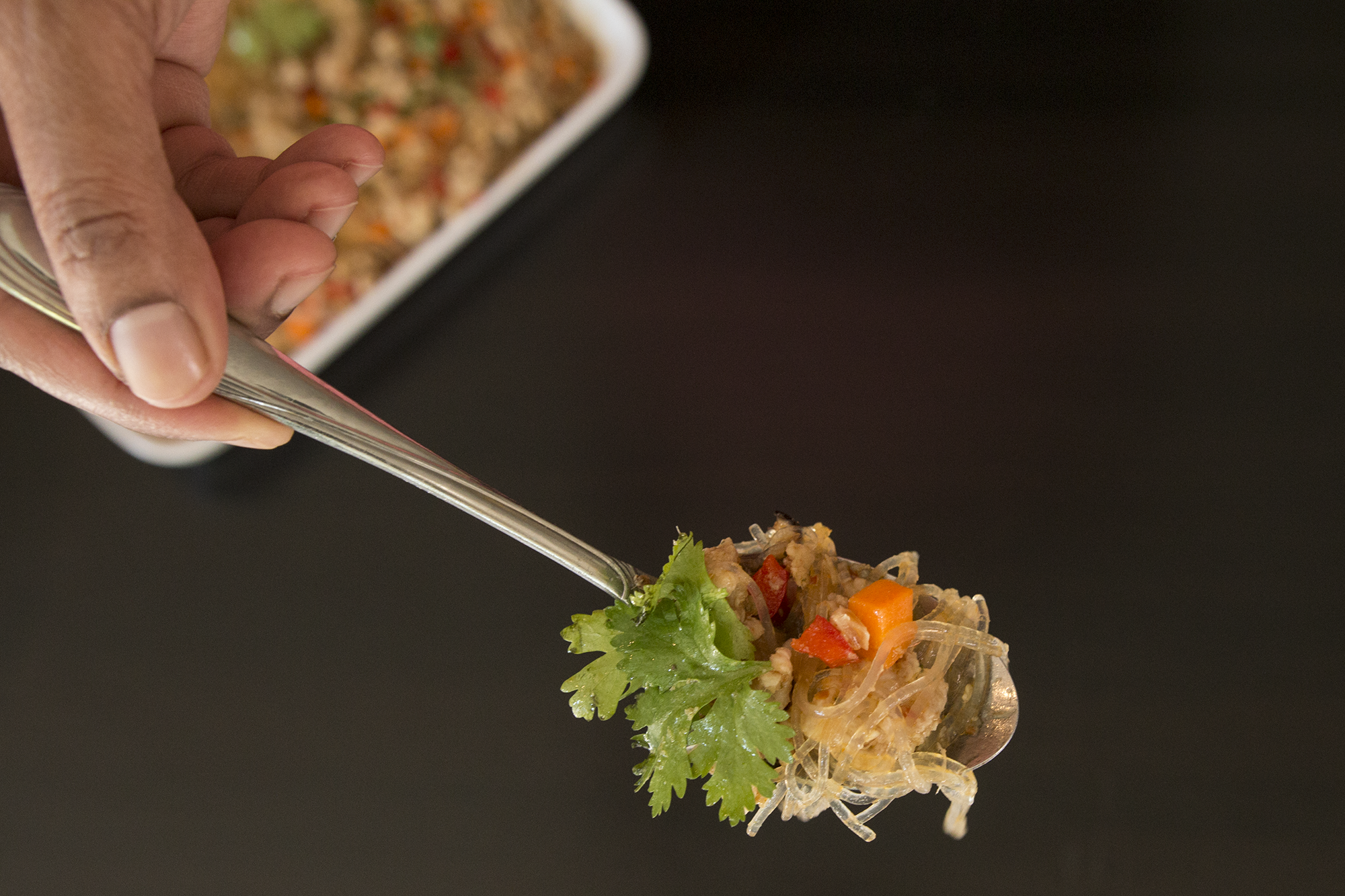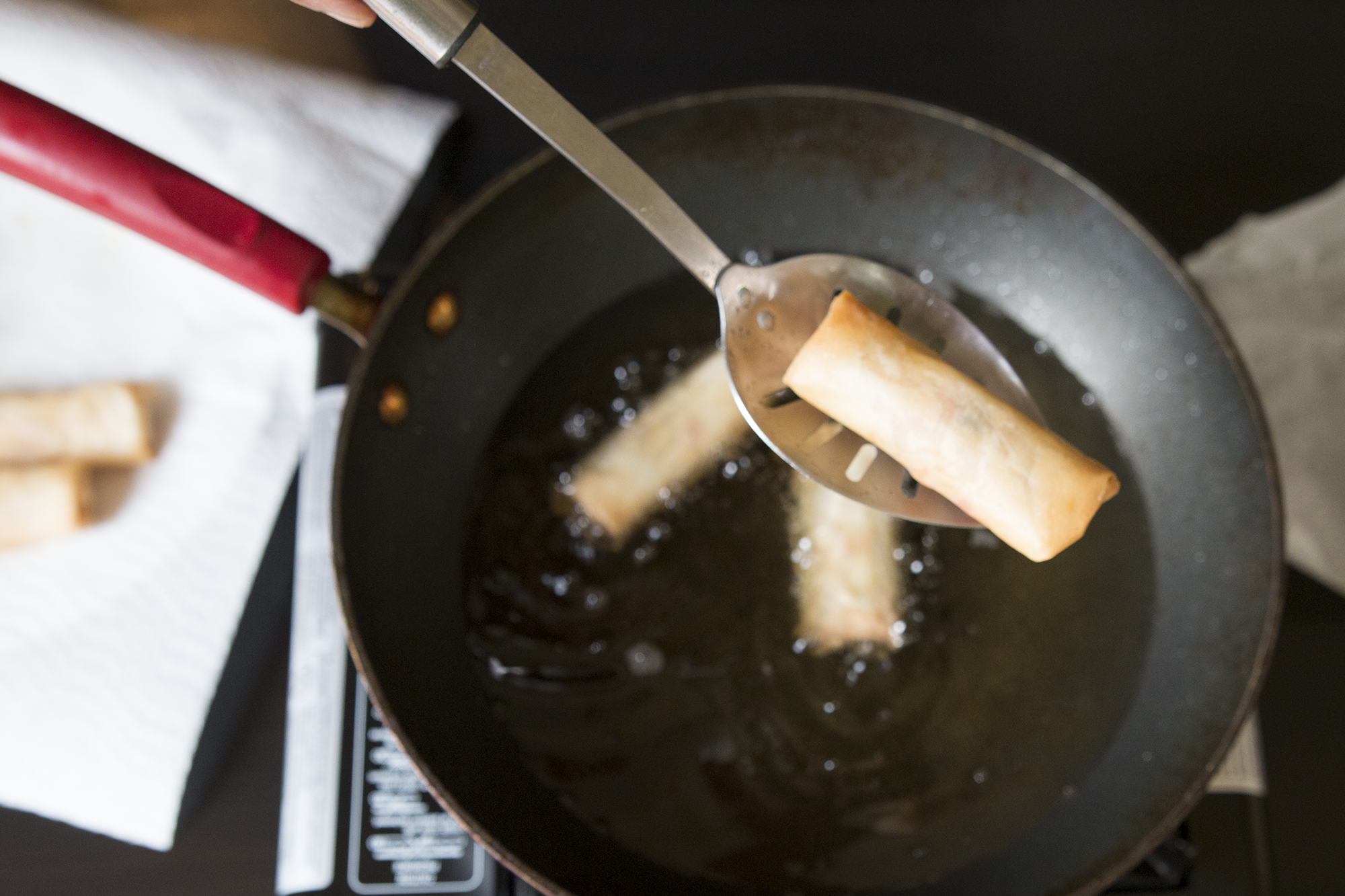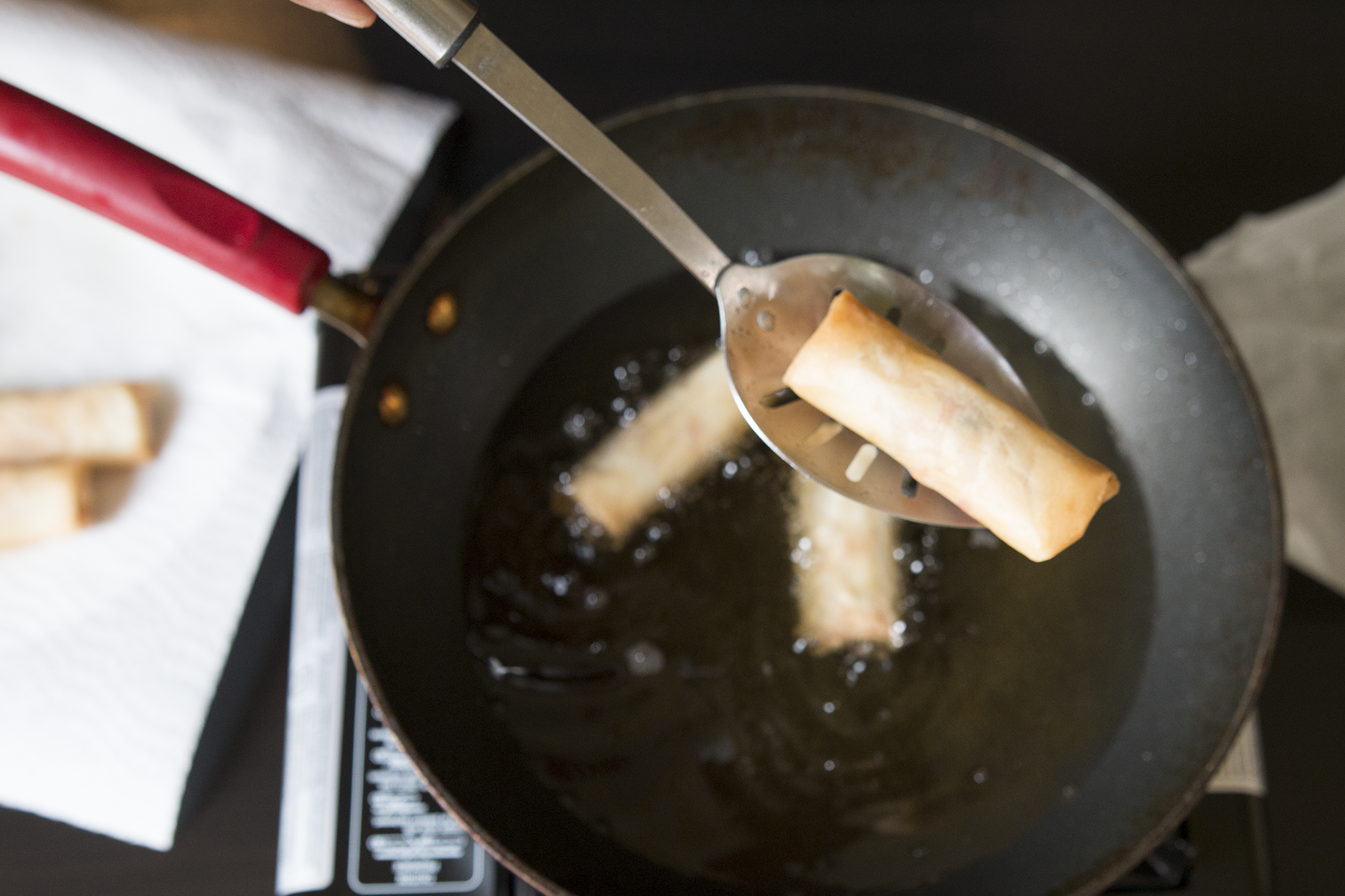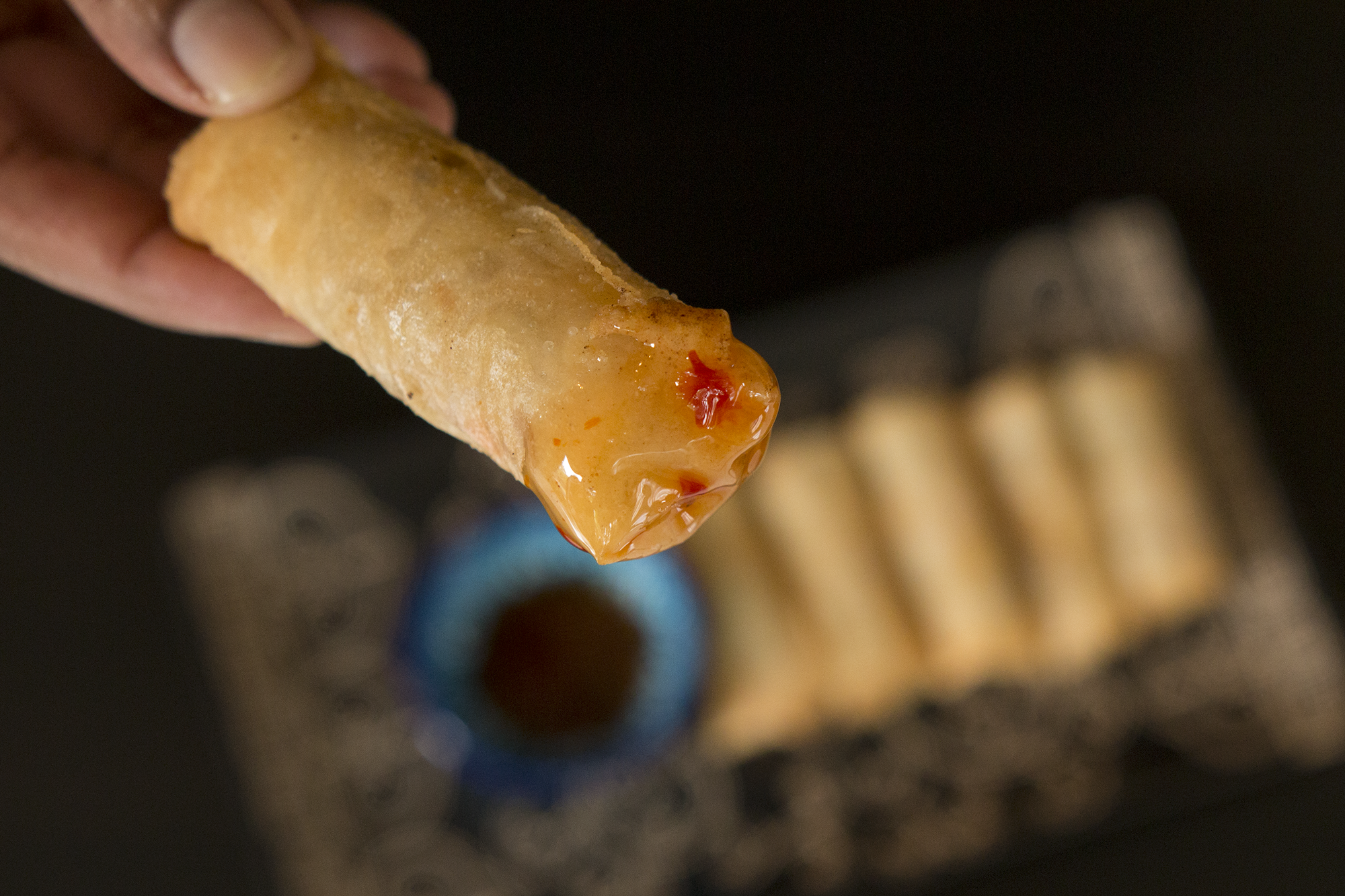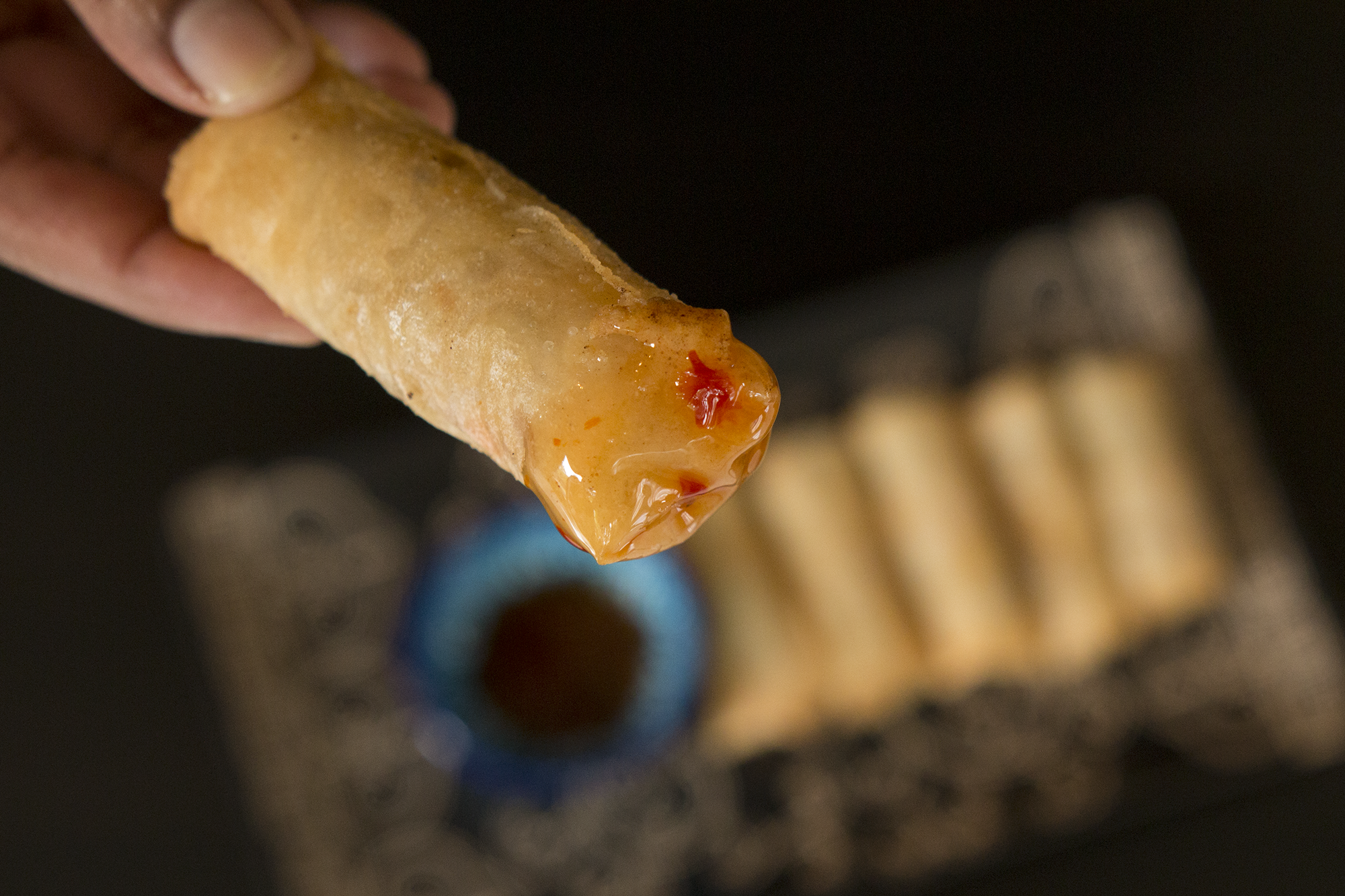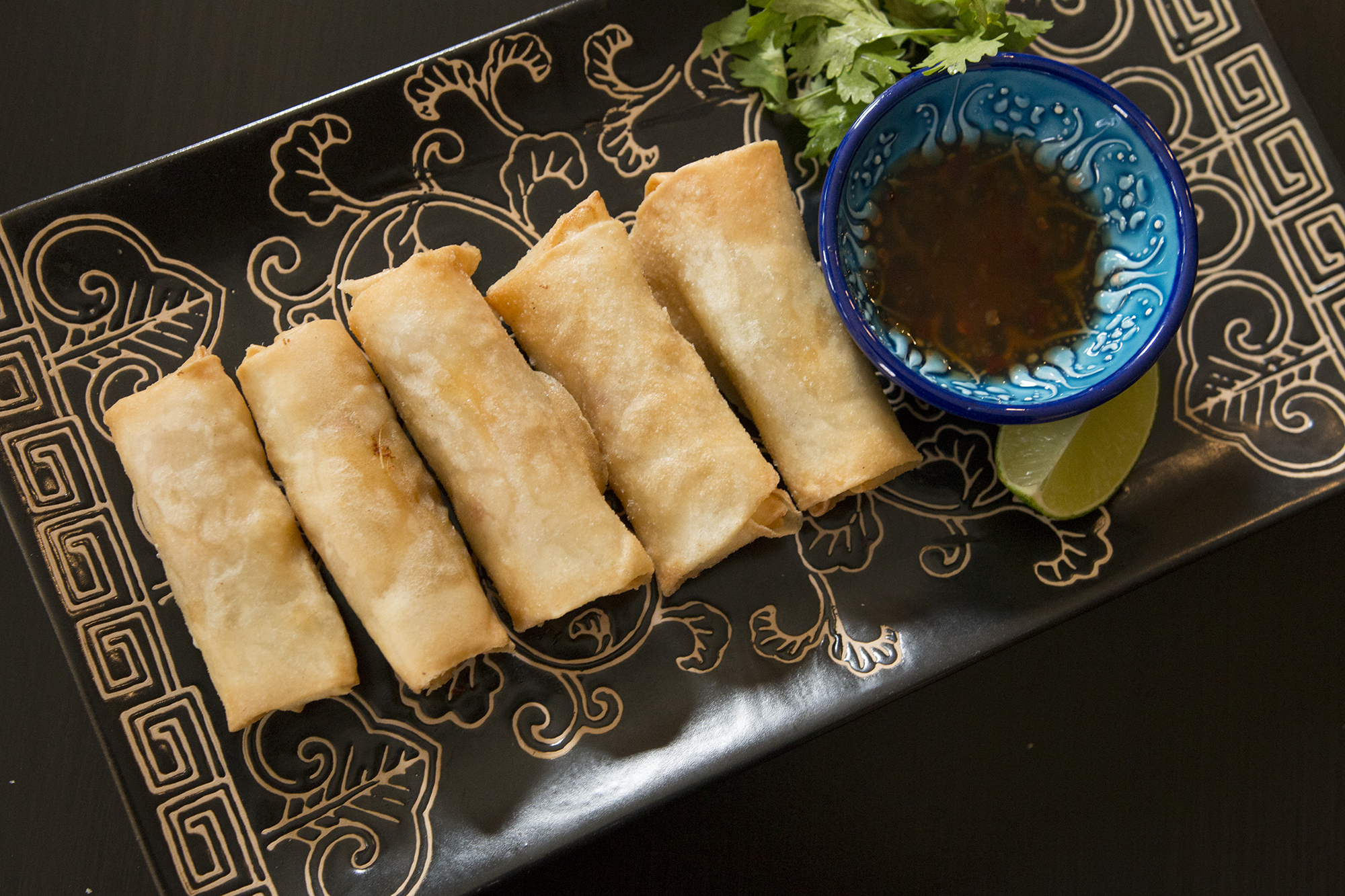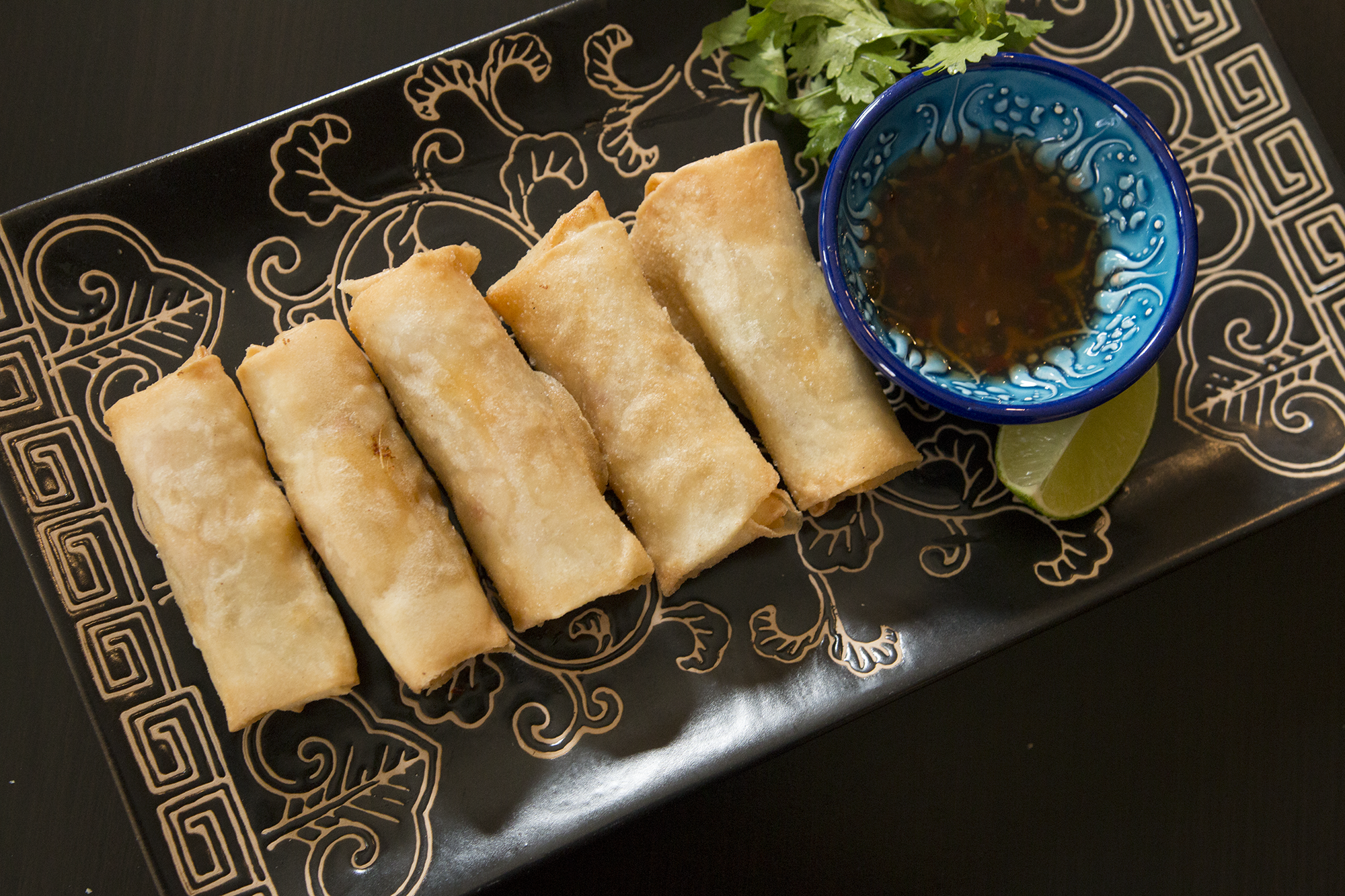 This recipe is far from authentic, but it is packed with Thai flavours and is party perfect. When I develop recipes for large crowds, I'm always thinking about flavor, impact and stretching the budget. A chicken spring roll is soooo boring but offer a Thai Red Curry Chicken Spring roll and you have them begging for more. Using bean noodles or glass noodles in this recipe really stretches the filling to make this appetizer economical.
The stars are the authentic Thai flavours  – Lemongrass, Galangal, red Chillies, Garlic. The first thing we need in this recipe is a great red curry paste, you can either use store bought paste or try my incredibly fragrant and delicious blend. Click here This red curry paste is going to enhance the filling to give it an authentic Thai flavour.
One word of warning – the moisture from the filling can seep into the wrappers making them soggy and cause them to break. Do not leave this on your counter top for too long. Either fry or freeze them immediately to avoid a disaster. During the making of this video/post with all the behind the scene delays, my spring rolls were a tad soggy. Frying these caused them to burst, spilling the contents into the oil. To save the spring rolls I already rolled, I simply double wrapped them and they were perfect!
Make these today, I guarantee that you will love them!
[youtube-subscriber nickname=kravingsblog]
THAT RED CURRY Chicken CRISPY Springrolls
Ingredients
1/2 cup shallots
2 tsps of Chilli oil
3 tbsps of red Curry paste
1 lb of ground Chicken
150 gms of bean noodles
1 tbsp of fish sauce
1/2 cup diced red peppers
1/2 cup diced carrots
Optional chopped peanuts.
1/2 cup of Coriander or Cilantro leaves
Flour paste
Instructions
In a large wok, sauté 1/2 cup shallots in 2 tsps of Chilli oil
Add 3 tbsps of red curry paste and 1 lb of ground Chicken
Prepare 150 gms of bean noodles, these are also known as glass noodles and they just need to be soaked in some hot water
Clip them with some scissors and throw them into the sautéed chicken
You want the noodles to be at no longer than 2-3 inches or they will be difficult to fill the spring roll wrappers
Add 1 tbsp of fish sauce, 1/2 cup diced red peppers and 1/2 cup diced
Throw in some chopped peanuts, but this is totally optional
Finish with a squeeze of lime, give it a good mix and leave it in the fridge to chill
Once this is chilled, add a 1/2 cup of Coriander or Cilantro leaves
Separate the Spring roll wrappers on the board
Add some filling to the top, roll, fold over, add flour paste to secure, roll and finish with more flour paste
Once you have a whole batch ready, you're ready to deep fry them till golden brown
Serve them with a nice Thai sweet Chilli sauce
You can make these ahead, line them on some parchment paper in a line without touching and freeze them. Once frozen they can be bagged and stored in the freezer and cooked straight from frozen. You would just need to adjust the cooking time so they heat up all the way through.
https://kravingsfoodadventures.com/red-curry-chicken-crispy-springrolls/
Save