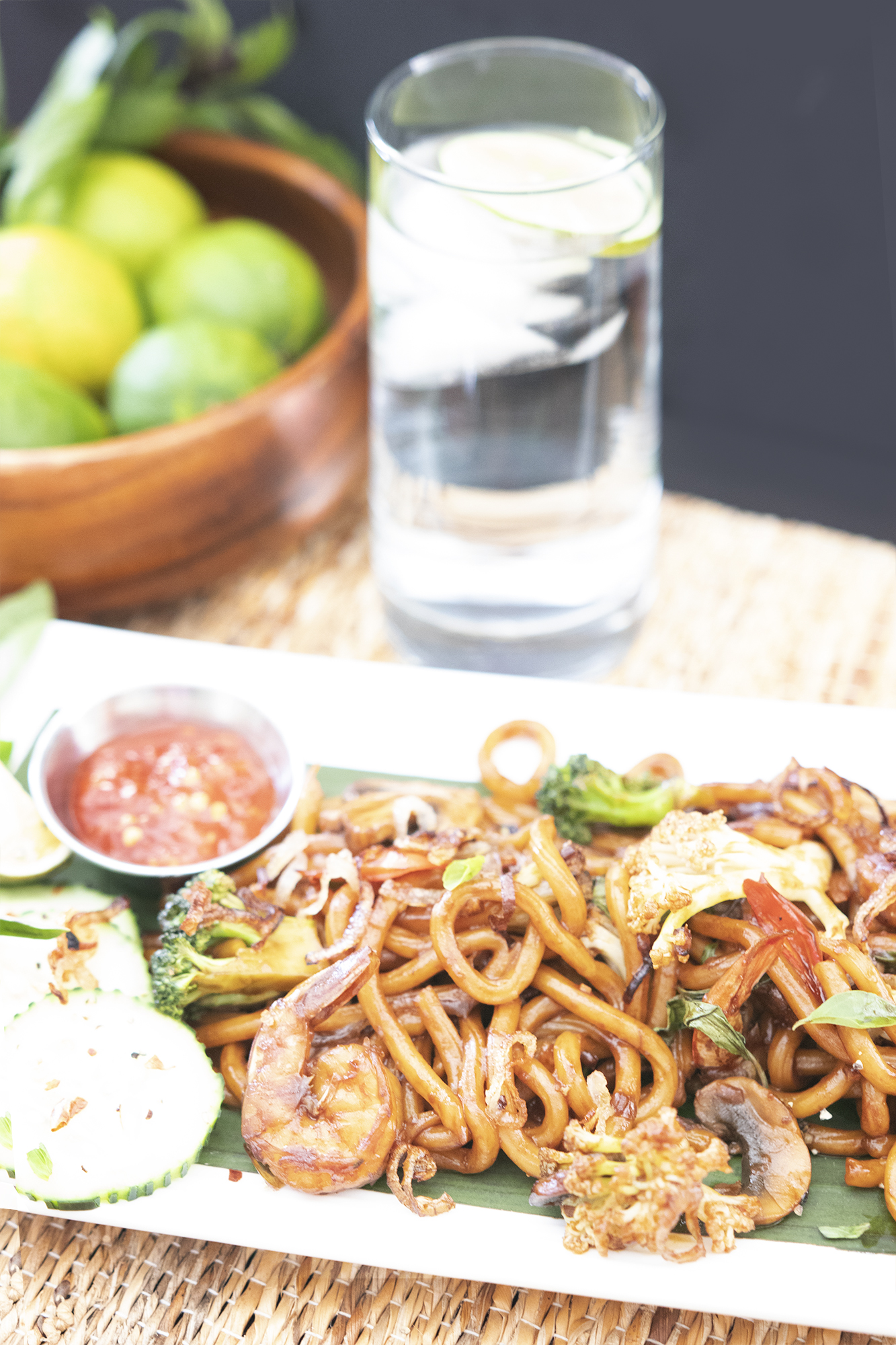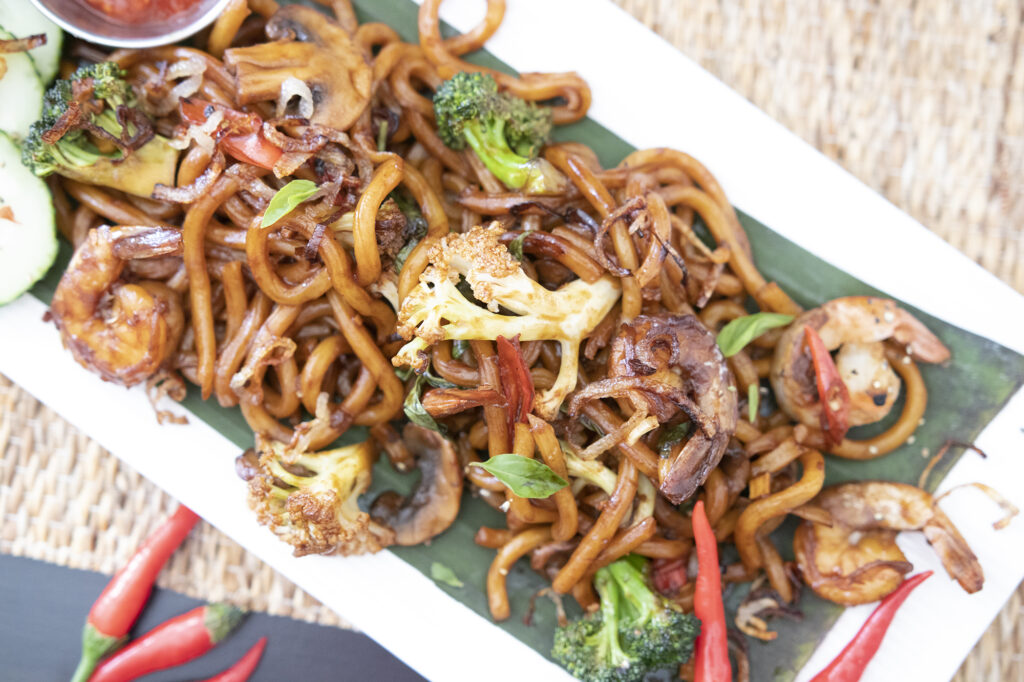 Shrimp is sauteed with mushrooms and veg and topped with cooked Udon noodles. Thai Basil is then added and a delicious sticky sauce that will coat the noodles. It's then topped with fried shallots.
If you're going to eat carbs, it may as well be the delicious stick to your ribs kinda noodles such as these luscious Udon Noodles. One of my favorite dishes at Spring Rolls is their Beef Udon. Every time I visited their restaurant, I could only order the Beef Udon for the fear of being disappointed by another choice.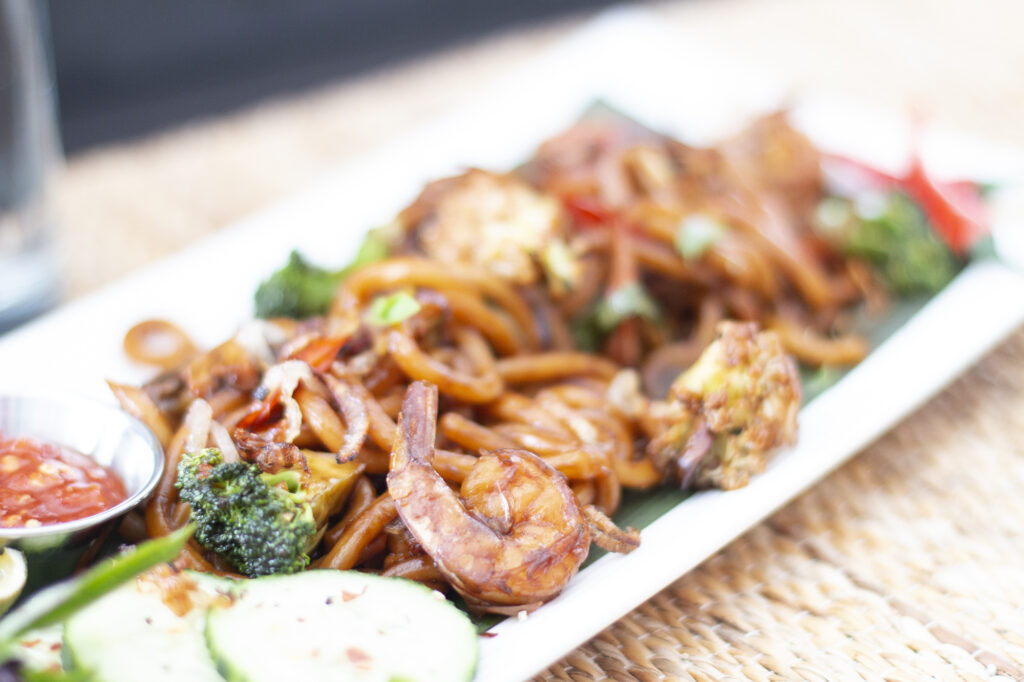 Sadly, the Spring Rolls establishment by my work closed down and moved and I was left craving this. After I mastered the Beef Udon, the next step was Shrimp! This recipe is a bit different and it uses Shrimp & Thai Basil – it's quick, it's easy and it's delicious!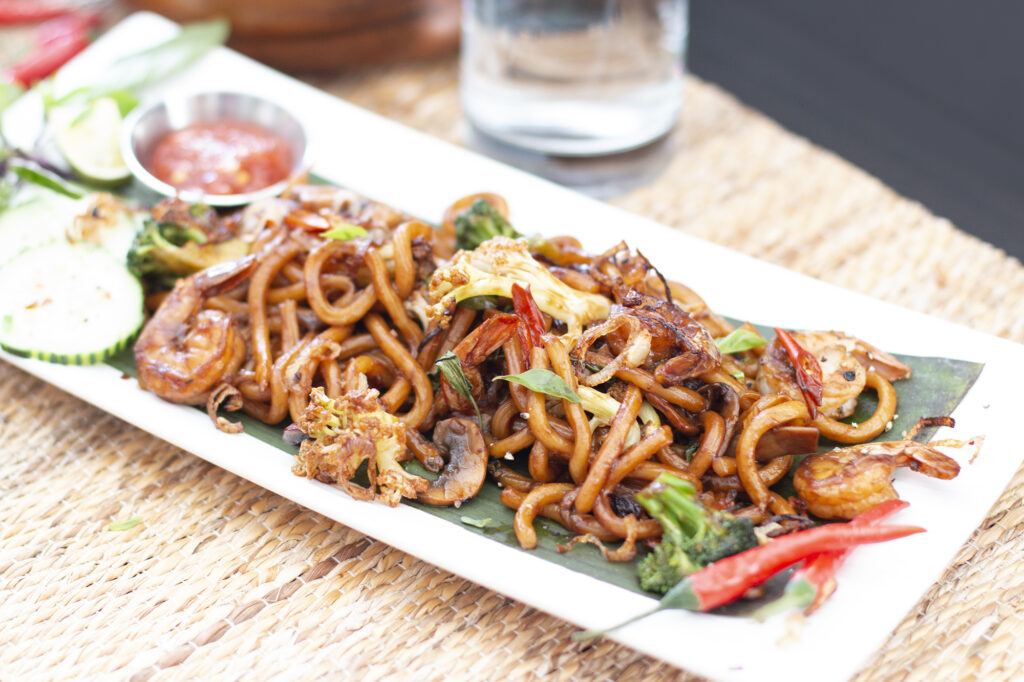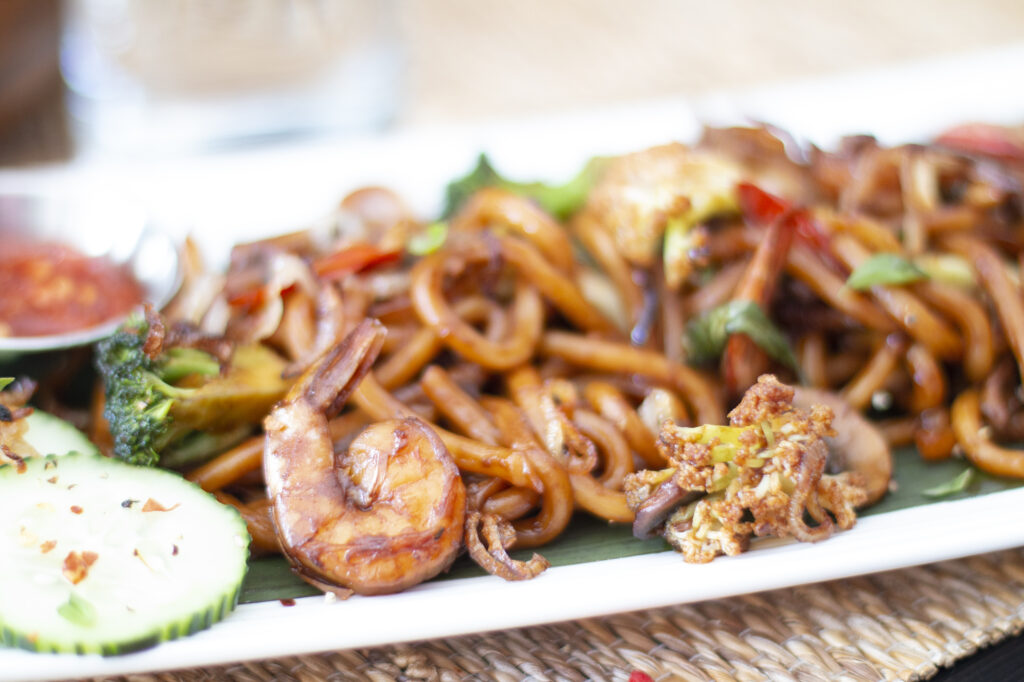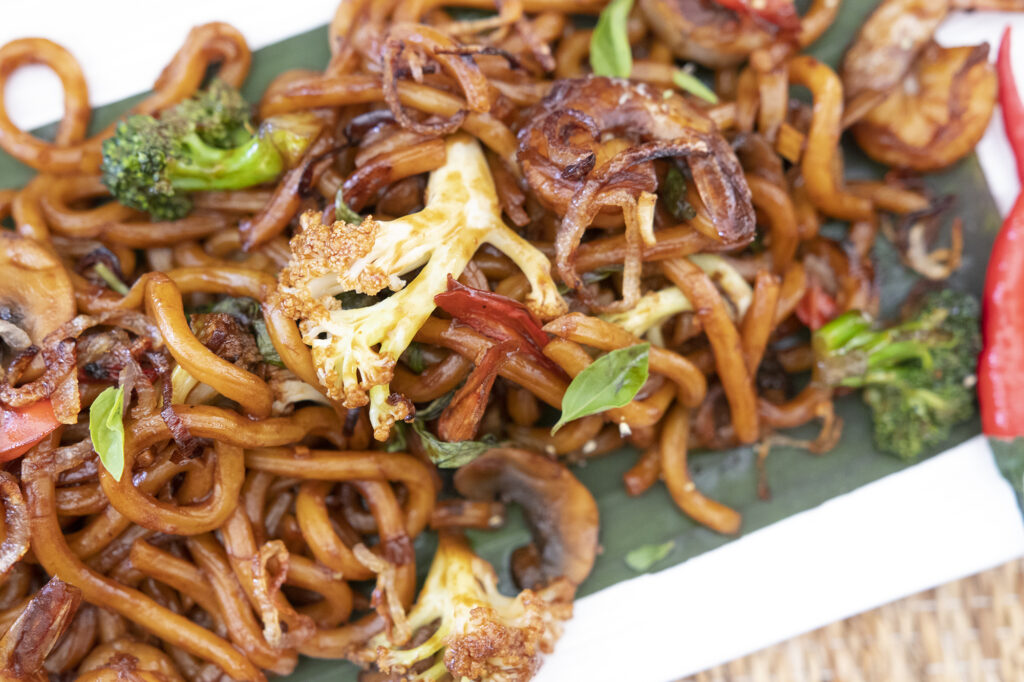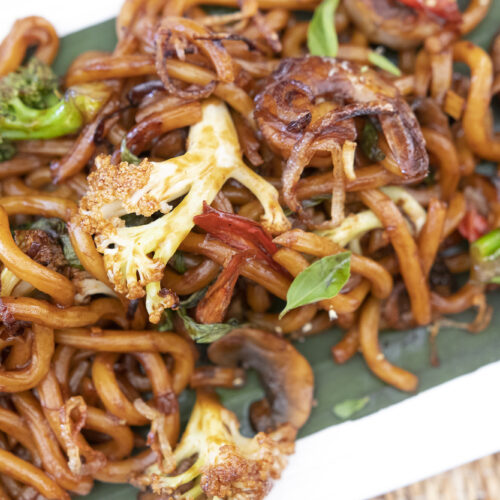 Shrimp Udon Noodles
Ingredients
1/2

cup

Oyster sauce

1/4

cup

dark Soya sauce

1/2

cup

sweet Kecap Manis – this is a sweet sticky soya sauce

2

tsps

Sesame Oil

2

tbsps

chopped fresh Ginger

1

tsp

Asian Chilli powder

1

cup

Broccoli

1

cup

Cauliflower

800

gms Udon noodles

1/4

cup

Oil

1/2

cup

Shallots
Instructions
Mix the oyster & soya sauce, Kecap Manis, sesame oil, fresh chopped ginger and chilli powder together and keep aside

Heat water and blanche the broccoli, followed by the cauliflower and remove

In the same boiling water, immerse the noodles tp loosen it up and drain

Heat the oil, caramelize the shallots and keep aside

In the same wok add the mushrooms and the red chilli

Add the Shrimp

Allow the shrimp to cook till they turn a beautiful orange color

Add in the broccoli and cauliflower

And start adding in the drained udon noodles

Toss to coat and then add in the basil leaves

Add the sauce in and coat all the noodles

Allow the noodles to sit in the hot wok for a bit and mix and then let it sit for a bit again, this allows the noodles at the button to caramelize just a little bit

Top with the crispy fried shallots