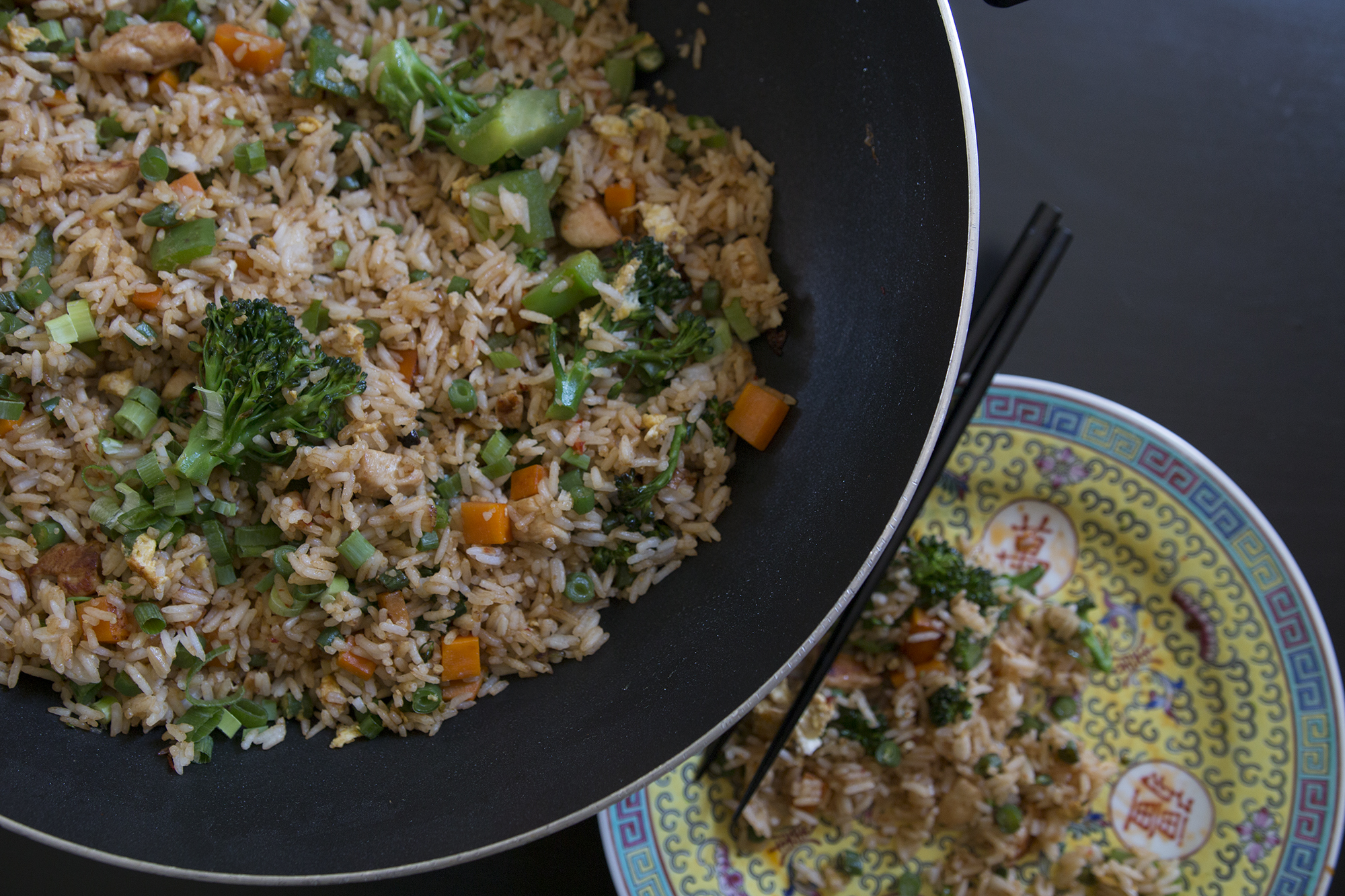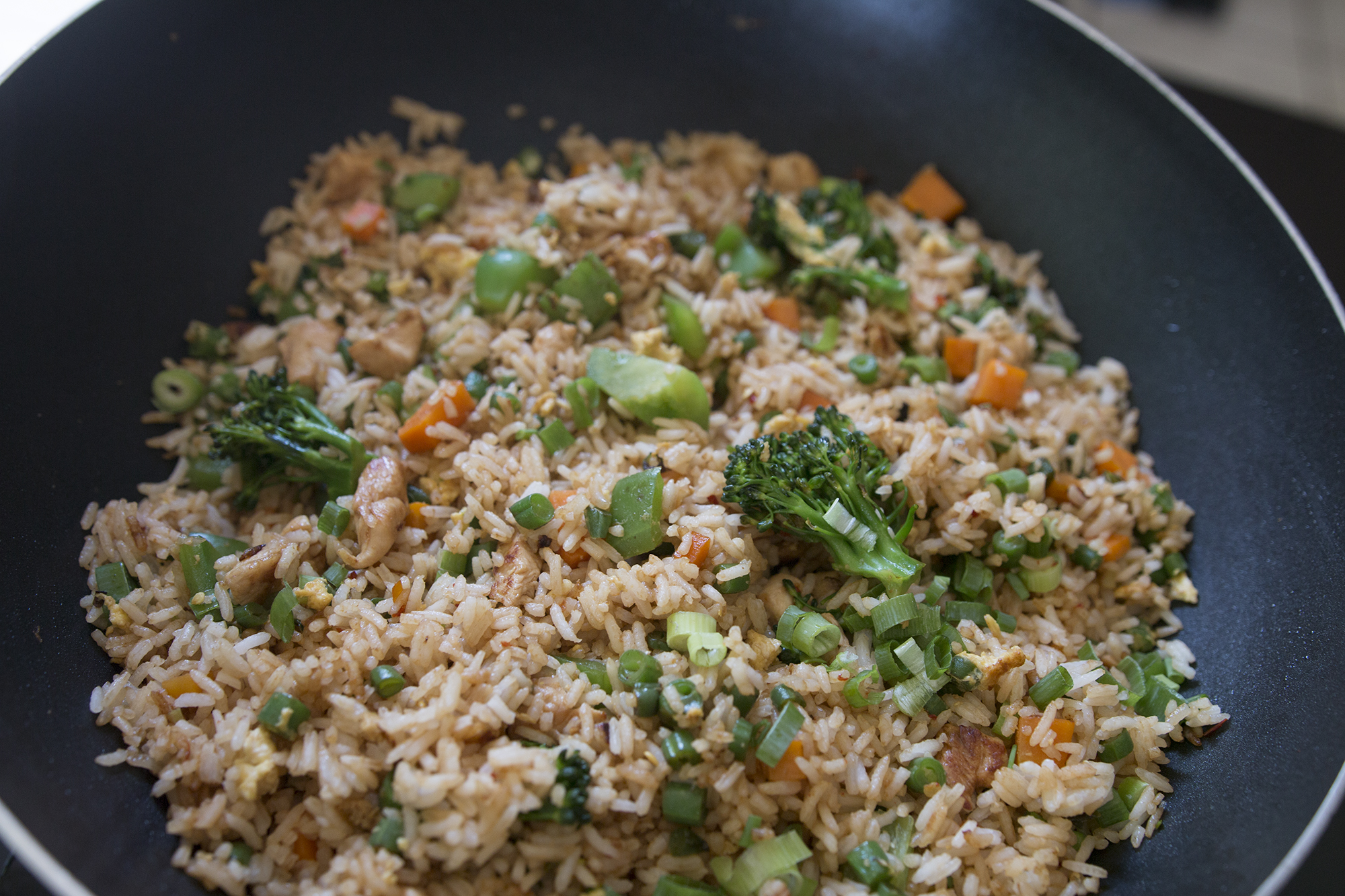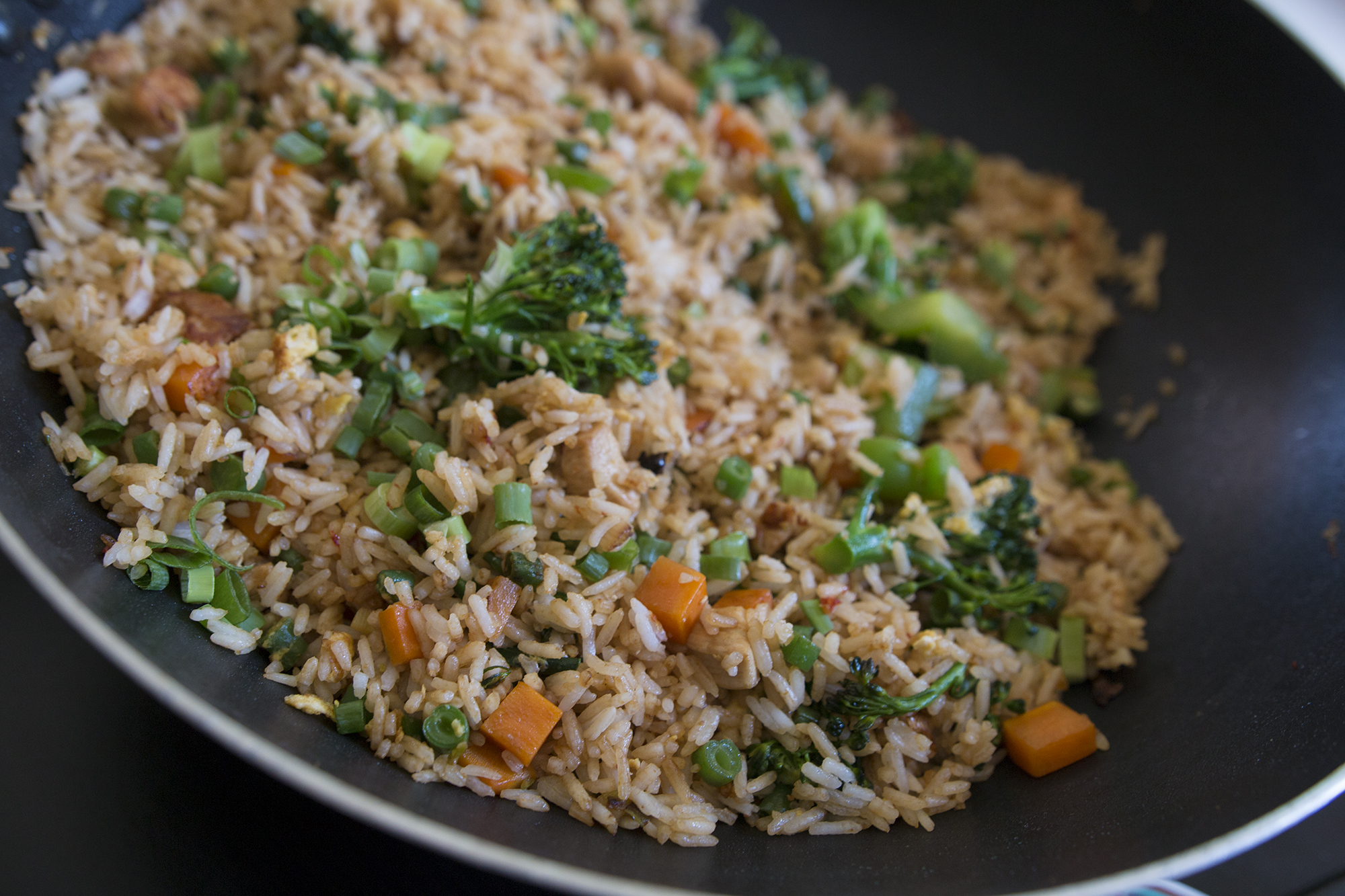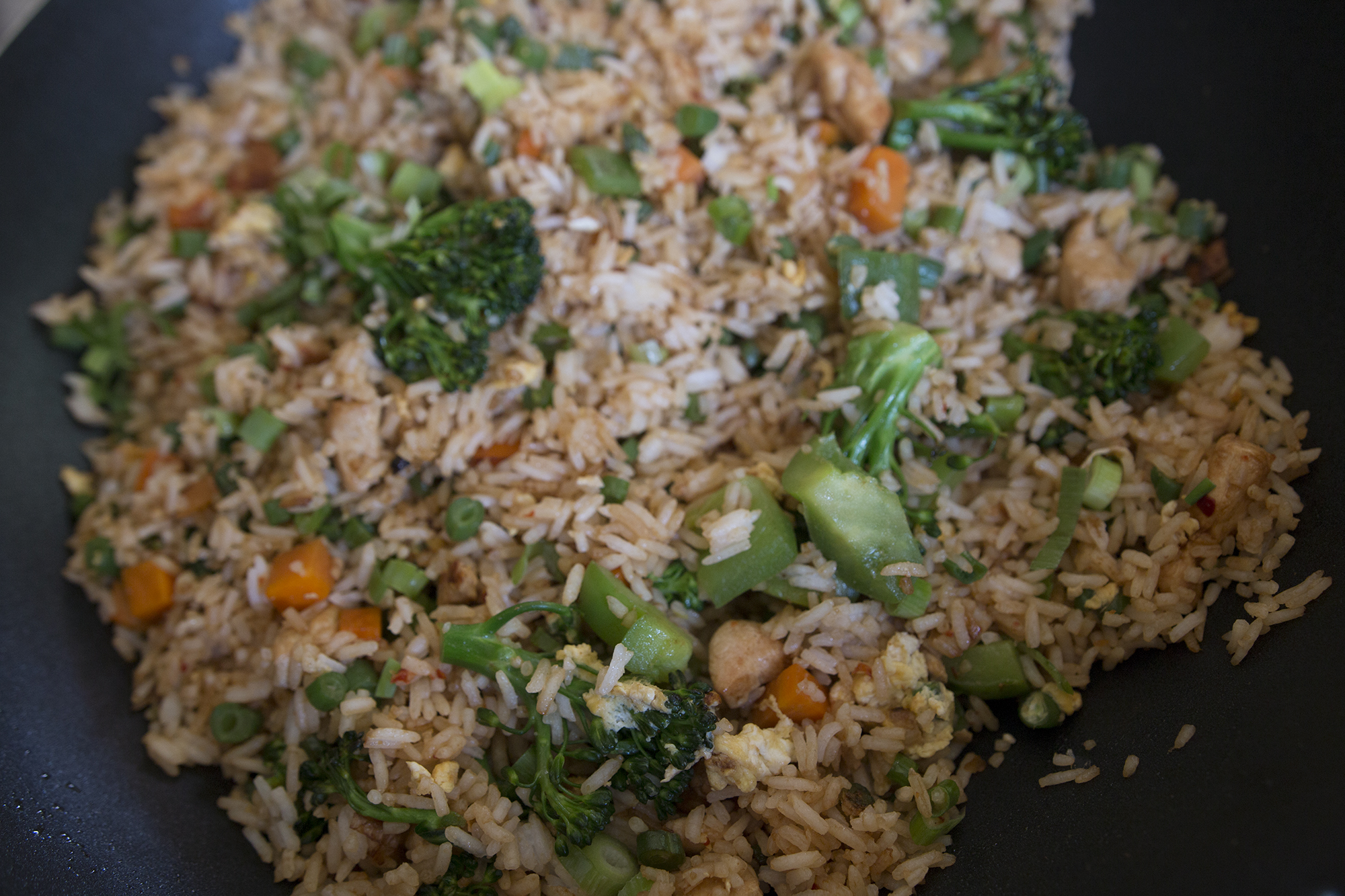 Ready in minutes, anytime is a great time for friend rice, one of China's and other parts of Asia's most popular rice preparation. This is highly customizable and can be enjoyed by kids and adults alike. I love my Fried rice with a healthy serving of veggies and protein unlike some of the restaurant take out versions that pack more starch than anything else. Like any other Chinese recipe, it's really important to get all your mise en place ready which is just a fancy word for getting all your ingredients and condiments ready before you begin cooking.
I'm using day old cooked Jasmine rice for this recipe as cooked rice is the best thing to use. If you eat Indo Chinese in India, the restaurants almost always use Basmati rice as the Indian palate loves it. Jasmine rice is really the best option – it has the perfect grain that won't break under the pressures of being stirred in a wok, the long grain rice could break, and the short grain rice releases way too much starch. In other words short grain is too starchy, Basmati grains are too long and break while stirfrying but the Jasmine rice is just right! My dad is visiting me from India at the moment and he's really sad that I'm not using Basmati rice.
I'm using Chicken as my protein in this recipe, but feel free to Shrimp, Pork and Beef. You can also customize your veggies, I've used green Beans, Broccoli, Carrots and green peppers. Follow the recipe below and sway out the protein and vegetables as you see fit and don't forget to watch the video to see the process clearly.
Ingredients
3 cloves crushed Garlic
4 Spring Onion bulbs and leaves sliced separately
4 – 6 oz Chicken cut in cubes marinated in some soy sauce
1 cups each mixed Vegetables – sliced Green Beans, Broccoli in small florets, diced Carrots and Green Pepper
2 beaten eggs
3 cups pre-cooked, day old Jasmine rice
2 tbsps light S