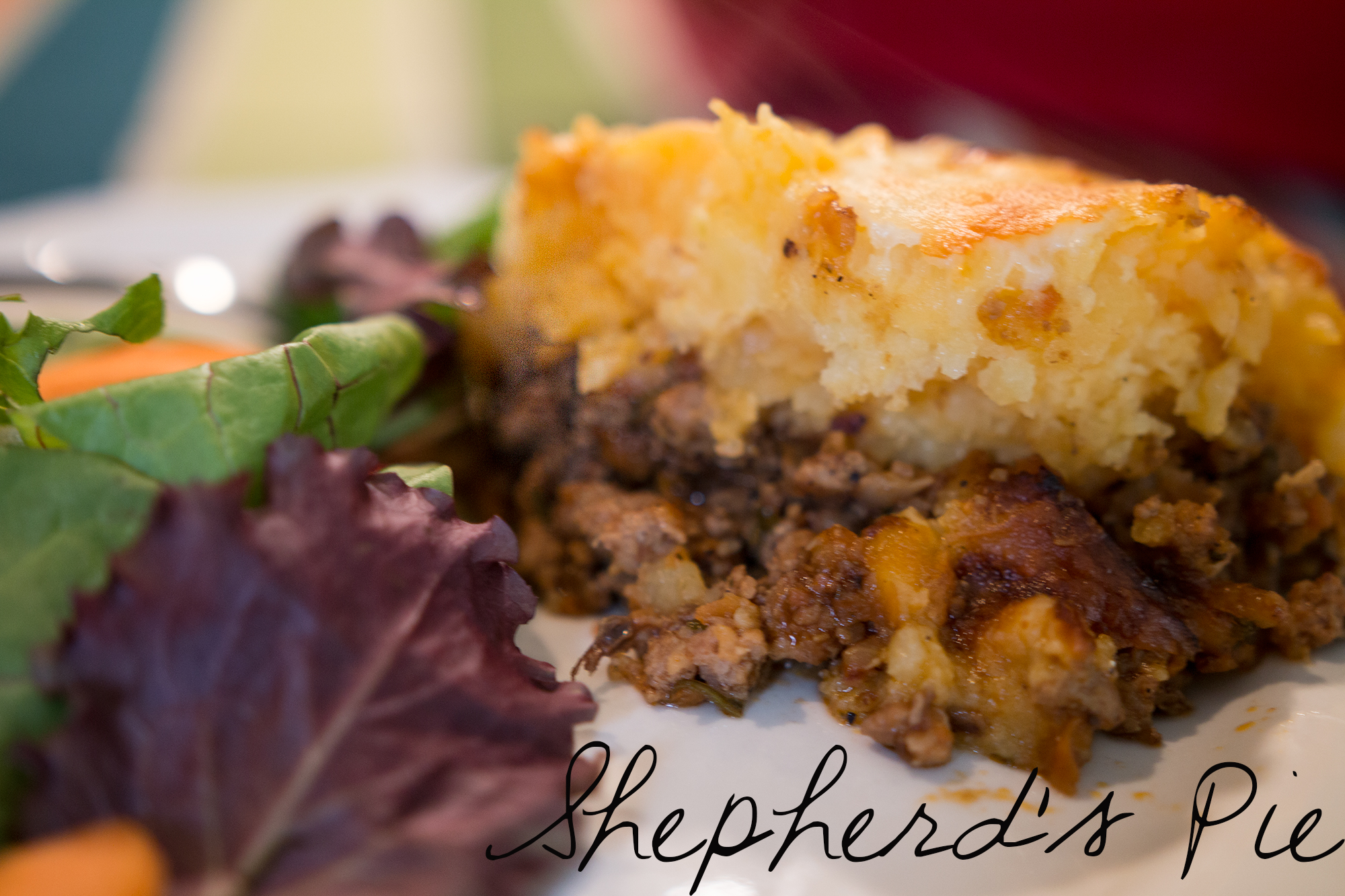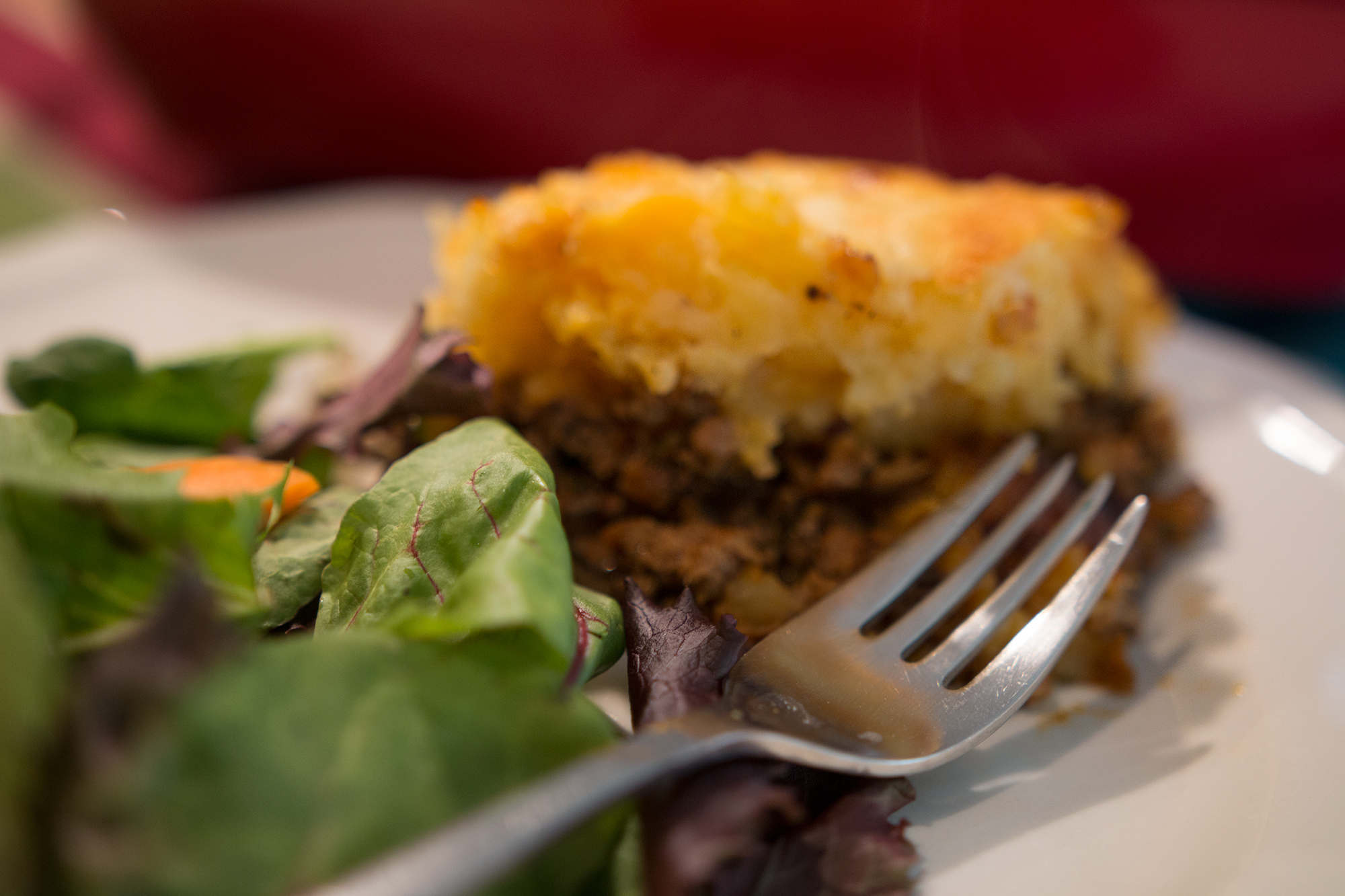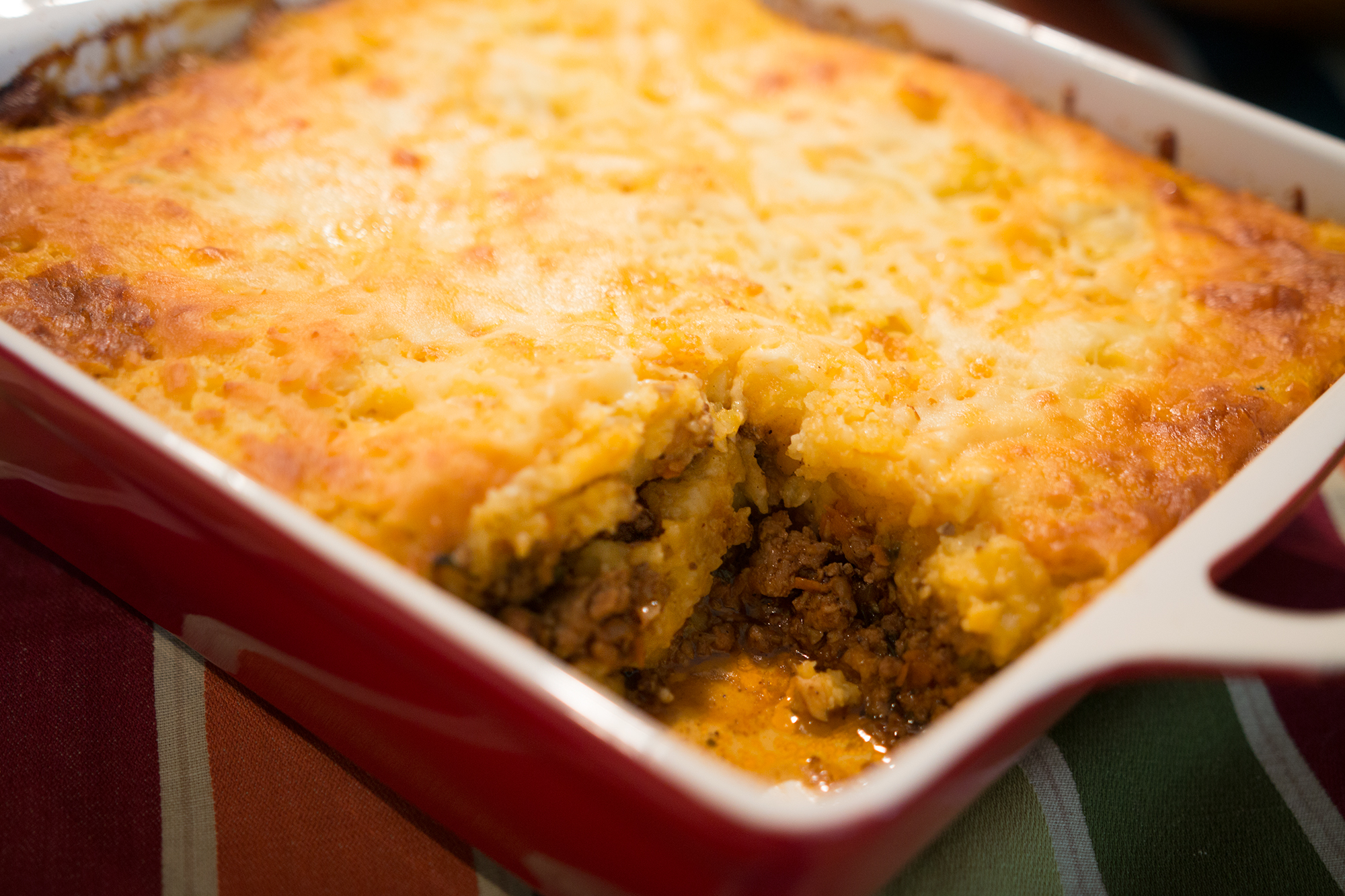 There's a chill in the air and it's time to cozy up an put away that sun bleached beachwear. Life is chaotic, school has resumed and traffic is insane. It's time to embrace our comfort meals and make dinner easy and fun with the promise of leftovers for lunch the next day. This recipe probably originated in England, Ireland or Scotland and was made with Lamb meat. It is said that the earliest versions of this dish were made with shredded meat as mincers were not invented at that time. Potato was used to top the dish to make it satisfying for the hungry Shepherds. Later on the recipe was made using Beef and this was called Cottage Pie.
The recipe I'm about to share with you is packed with spice and is loaded with flavour. I like to really pack the mashed potato over the top so it looks like a cloud hovering over the delicious Lamb mixture. I also like to generously sprinkle the top with cheese which is a BIG hit with my boys. Follow the step by step instructions below and don't forget to watch the video.
This recipe is also portable and great for a school lunch. You can pre make this by packing these individually into foil containers and freezing them for when you need a good and substantial meal.
Ingredients
10 medium potatoes
2 tbsps of butter
1/4 cup milk
Salt and pepper to taste
1 cup of grated Parmesan
2 lbs ground Lamb
1 tsp each Cumin & Garam Masala
1 onion
6 cloves Garlic
6 Mushrooms
1 cup grated Carrots
2 tbsps Tomato puree
2 cups Meat stock
Garnish with chopped Coriander
1 egg
2 cups shredded Cheese(I used a Mozzarella & Cheddar mix)
Instructions
Add 1 onion, 6 mushrooms and 6 pods of garlic to a food processor and pulse
Sauté 2 pounds of ground lamb in a few tbsps of Oil (substitute beef, pork, mutton or even chicken)
Add 1 tsp each of cumin and garam masala, salt and pepper
Add one cup of grated Carrots and add that in after the onion mixture has browned
Add in 2 tbsps of tomato puree and 2 cups of meat stock, cover and cook
Finish off with some chopped coriander.
Pack the meat mixture into a 8 x 8 casserole or oven proof dish
Crack and egg into the potato mixture, mix well and spread evenly over the meat
Cover with shredded cheese and bake in a 350 degree oven for 30 – 40 mins.
https://kravingsfoodadventures.com/shepherds-pie/